Running a successful restaurant or cafe in 2020 can be a challenge.
Even if you excel from an operations and food quality perspective, F&B marketing can be extremely tricky.
How will the community know your restaurant/cafe exists?

How do you attract people to your restaurant/cafe?

How do you convince customers to come back?

With so many marketing strategies out there, how do you pick one that works best for your business?
Don't worry! We're here to help!
Keep reading for our all-in-one marketing guide that will guarantee you an increase in sales and requires no prior marketing experience!
3. Product strategies for F&B businesses
4. Pricing strategies for F&B businesses
5. Choosing the right place for F&B businesses
6. Promotion strategies for F&B businesses
What does marketing really mean?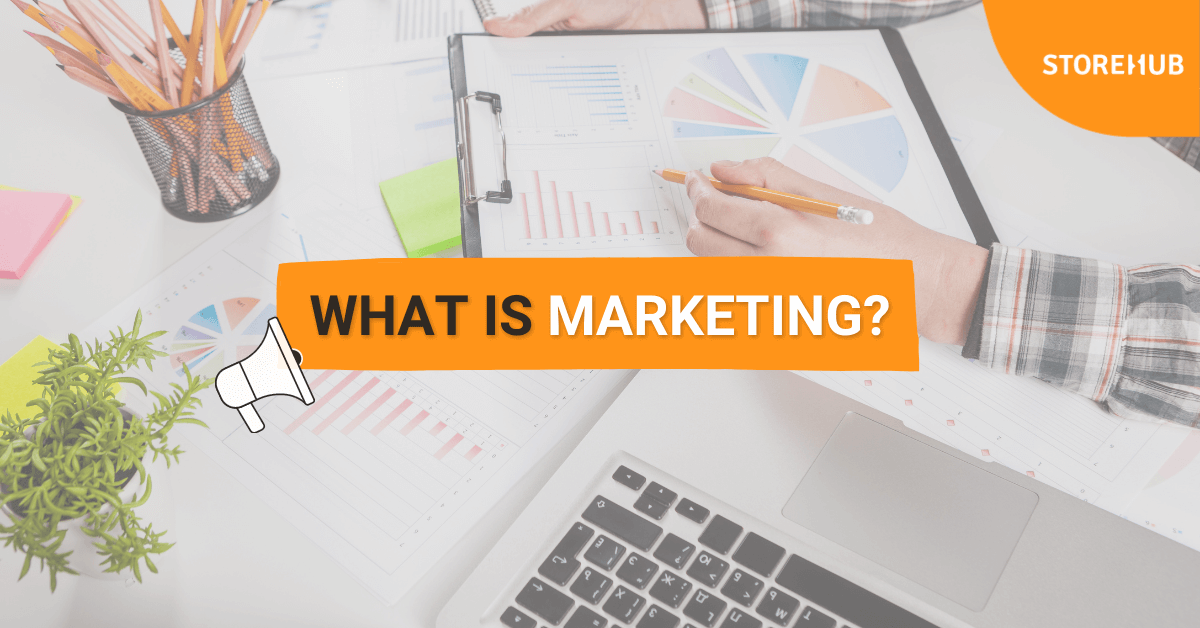 What is marketing?
Simply put, marketing is the process of raising brand awareness and building a pipeline of qualified leads that turns into sales.
As a small business, getting your brand out there can be challenging due to less visibility and lack of resources (like budget or time).
However, marketing is vital to the success of your small business as it:
helps you get the word out to potential customers and inform them about the food and services you offer

allows you to compete with local restaurants/cafes and well-known larger franchises

promotes your brand values and brand image to customers

helps you to connect with customers and build relationships with them

outlines the steps you need to grow your F&B business

keeps your F&B business relevant by keeping up with existing trends
So how would your small business carry out an effective marketing strategy?
Read on as we'll be sharing some easy strategies that can help your small business scale marketing efforts with low cost!
The 4Ps of marketing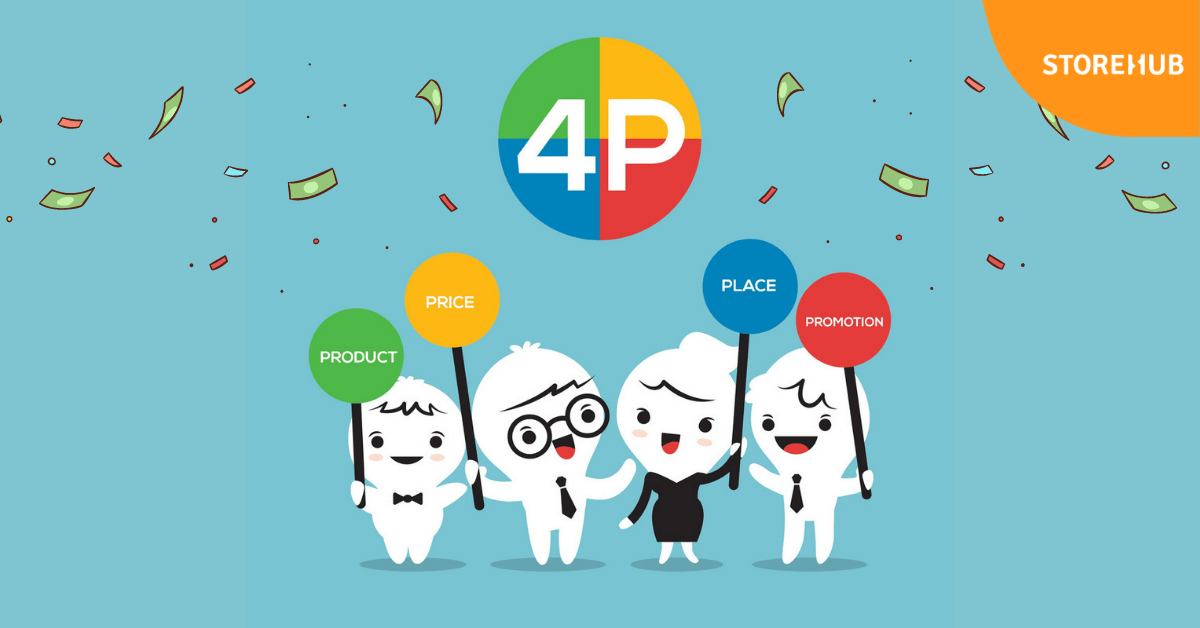 Have you heard about the 4Ps of marketing?
1.Product
2.Price
3. Place
4. Promotion
It might sound like a simple and boring school topic, but we promise it's way more important than you may think!
The 4Ps of marketing summarises the basic pillars of any marketing strategy: product, price, place and promotion.
Successful marketing is about selling the right product, with the right price, at the right place and with the right promotion.
Understanding the 4Ps and having a model optimised for your restaurant or cafe is critical to the success of your profits and staying competitive.
The smaller your company is, the more important it is for you to leverage the 4Ps!
Before we dive into it, let's go over the basics first…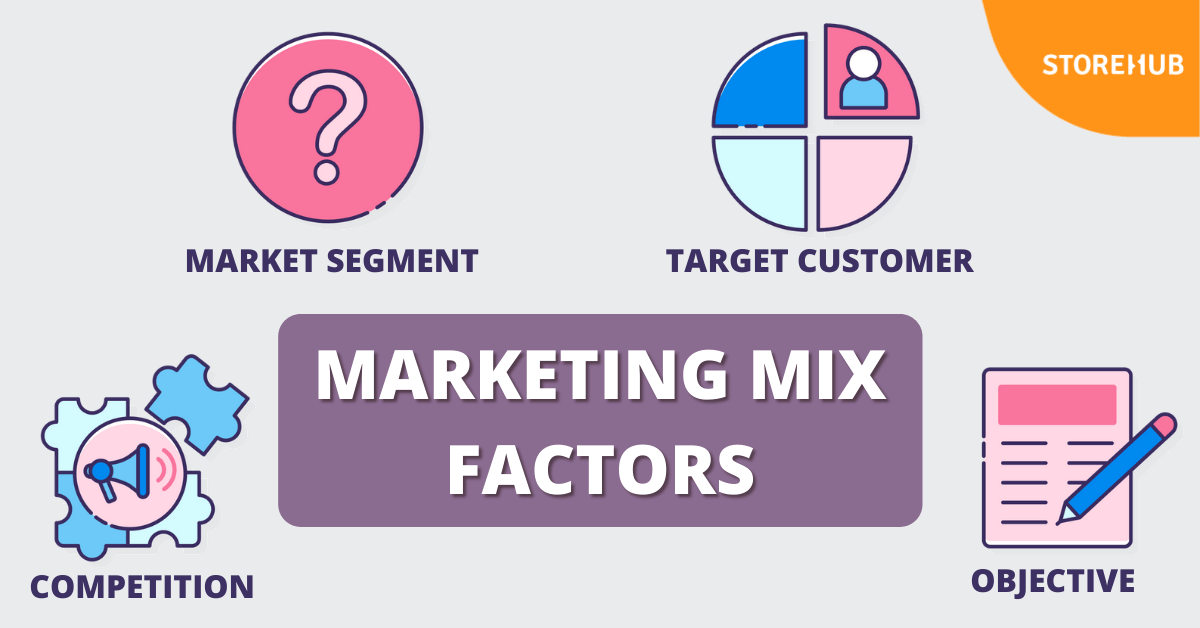 To get the right marketing mix for your F&B business, you'll first need to decide on:
Your market segment –

which market segment is your F&B positioned in? Are you in one or more of the following segments: dine-in, take-away, delivery or catering?

Target customer

– who are you selling to? What are their needs or wants? Will your product offerings meet these needs/wants? A good place to start is drawing up a customer avatar by finding out your target customers age, gender, income, location etc.

Competition

– It's super essential to identify who your competitors are! Start by analysing their menu, pricing, promotions and online presence. This will help you understand your relative positioning compared to theirs. You'll want to use this information to find a way to differentiate and stand out.

Marketing objective

– before diving into a marketing strategy, you'll need to determine the marketing objectives your business wants to achieve. Here are a few possible marketing objectives for your F&B business:




Generate brand awareness – be visible and recognised locally
Differentiate brand from competitors – letting people know what makes your restaurant/cafe special
Be top of mind – becoming the first on your customers' mind
Increase repeated visits – getting regulars to continuously visit through customer loyalty programs
Increase sales – encourage customers to spend more at your restaurant/cafe
Having a clear marketing objective will help you determine how much your total marketing budget should be.
You'll easily be able to identify the importance of different strategies that'll help to achieve these objectives compared to those which aren't necessarily a priority.
Now that you're 100% clear on the marketing goals, let's dive right into the 4Ps.
Product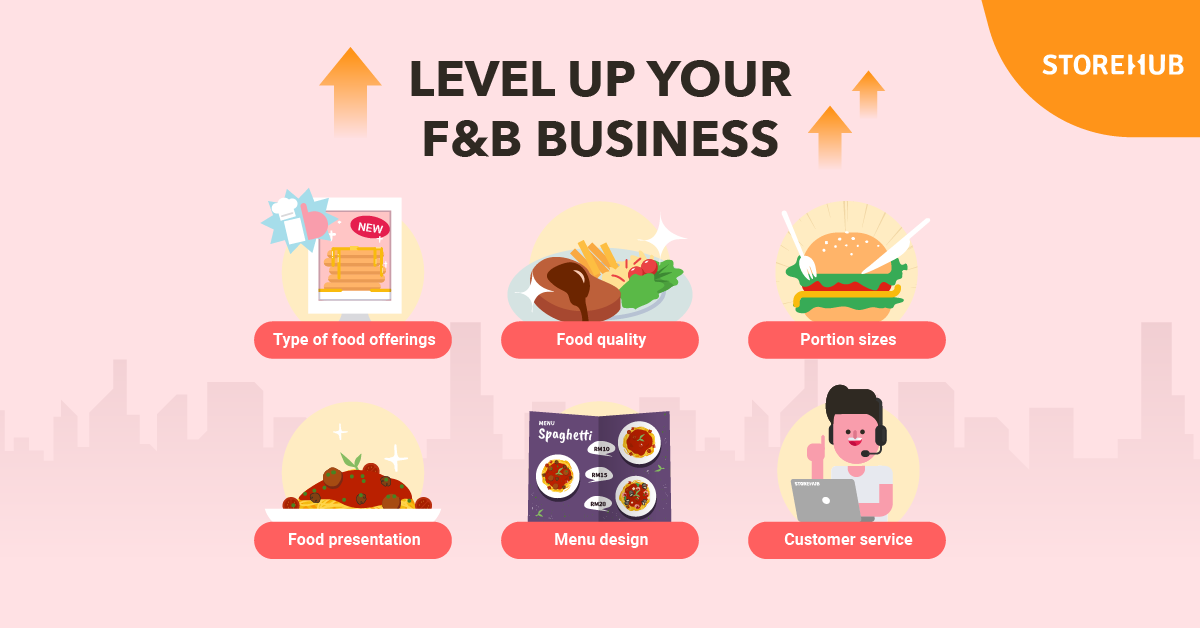 The product is what your F&B business sells to customers.
You'll need to consider:
Type of food offerings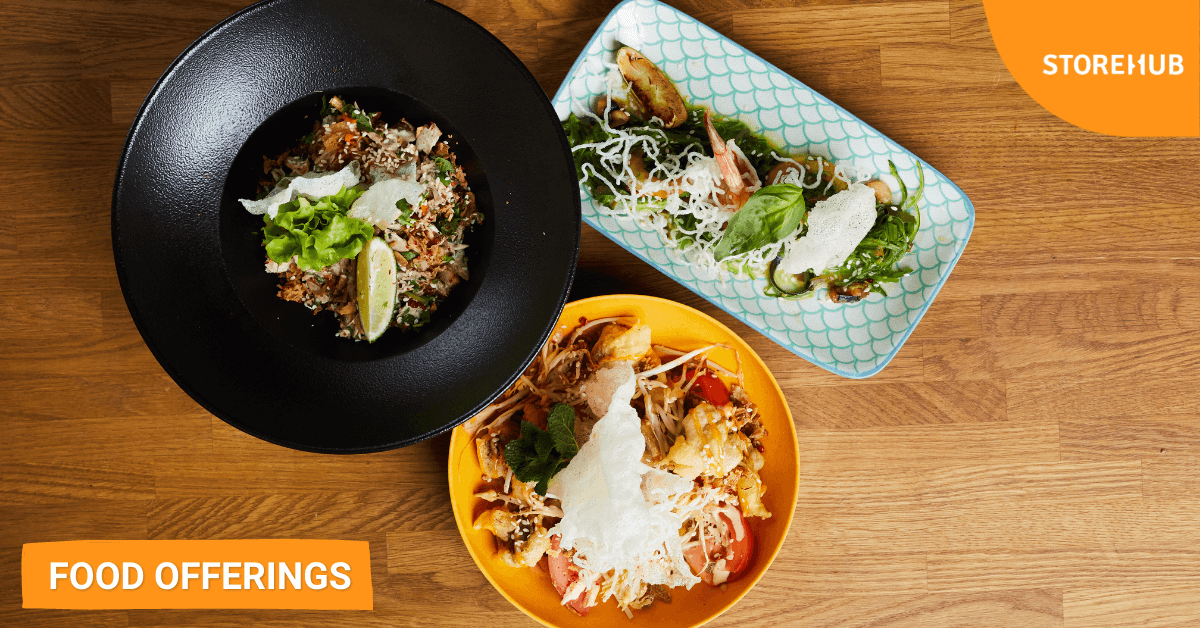 The F&B industry is jammed packed with competition.
You'll need to find ways to stand out and be known for something unique. This is a great chance to get creative in the kitchen and try out different recipes!
These dishes could then be featured as 'Chef Specials' or limited edition dishes.
Another great way to differentiate yourself from competitors is by using local or seasonal ingredients.
Combine this with an existing recipe to create your own spin on the dish, for example:
Creamy butter chicken pasta

Durian crepes

Petai burgers

etc
The possibilities are endless!
Food quality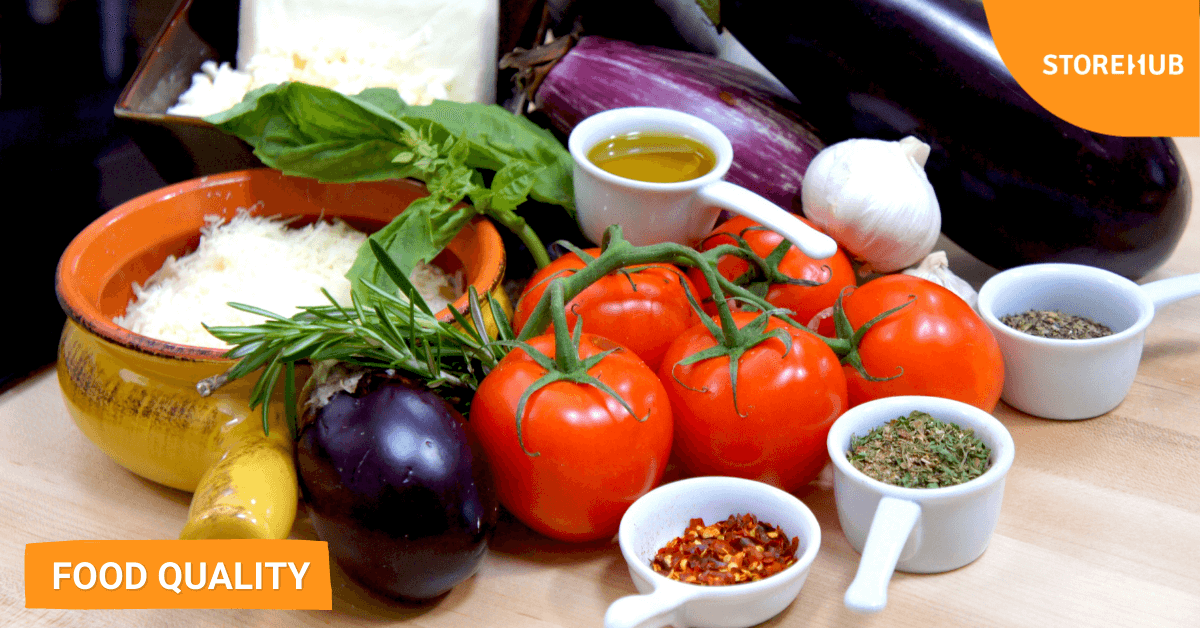 What's one thing that can make or break your restaurant?
The quality of your food and drinks!
Sure, your menu may have the best flavours and combinations, but how fresh are your ingredients?
Your F&B business can stand out from the competition by simply offering the best quality dishes in town!
Food quality can suffer for many reasons, but there are also many ways to improve the quality of the dishes you serve!
Here are a few quick tips:
Ensure that freshness of ingredients is a priority
Eliminate the use of artificial ingredients e.g. use fresh herbs and spices, limit the use of processed food, create your own sauces and dressings using fresh ingredients etc.
Establish a system for quality control, from the delivery process to storage and cooking
Use organic and upscale ingredients e.g. premium meat, organic vegetables, freshly caught seafood etc. Customers are more willing to pay more for dishes with premium ingredients and it also enhances their perception of your restaurant's quality.
Focus on healthy ingredients. With the rise of health-conscious consumers, they will be drawn towards menu items that are low in sugar, sodium and cholesterol levels. Instead, they'll want dishes that are filled with 'superfoods' that are rich in nutrients, probiotics and antioxidants.
Portion sizes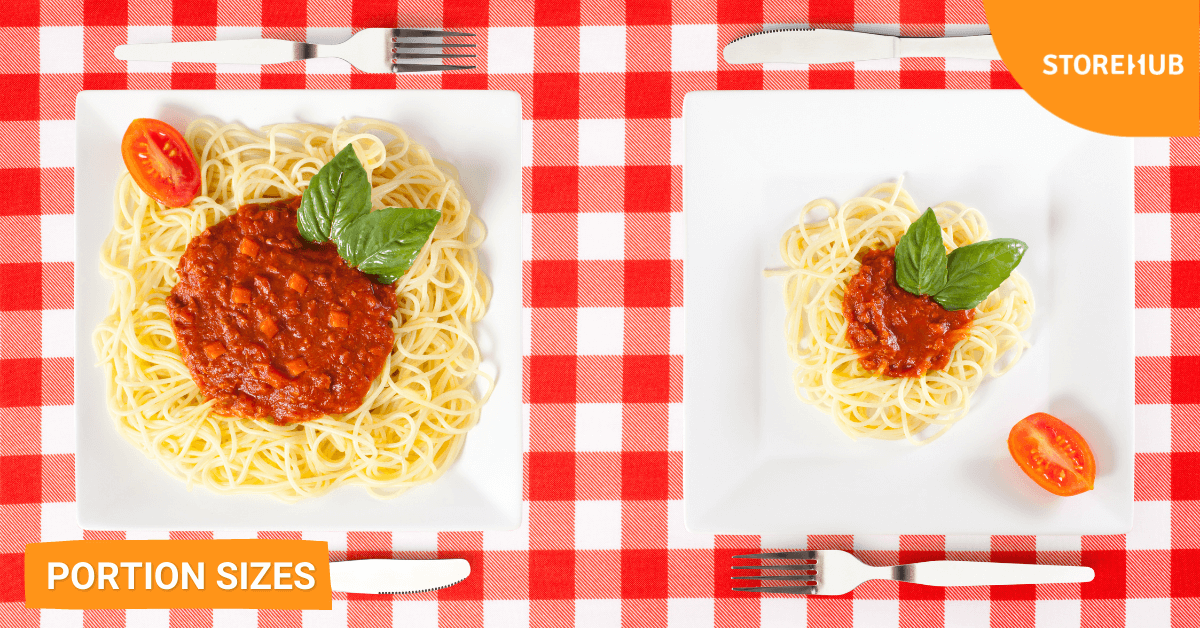 F&B owners need to standardise and monitor the portion sizes of their dishes.
Portions shouldn't be too small or too large.
If it's too small, customers will be left feeling unhappy as they've paid too much to still feel hungry at the end of a meal.
If it's too large, there'll be lots of food waste, which will eat into your costs and profit margins.
So how do you figure out the right portion sizes?
Here are a few pointers:
Standardised recipes with the exact weight/volume of each ingredient used
Use the correct plating and utensils
Train kitchen staff to keep portion size in mind when serving food on the plate
Observe customer eating behaviour – do they usually finish their meals or do they tend to have lots of leftover?
Ask for customer feedback
Food presentation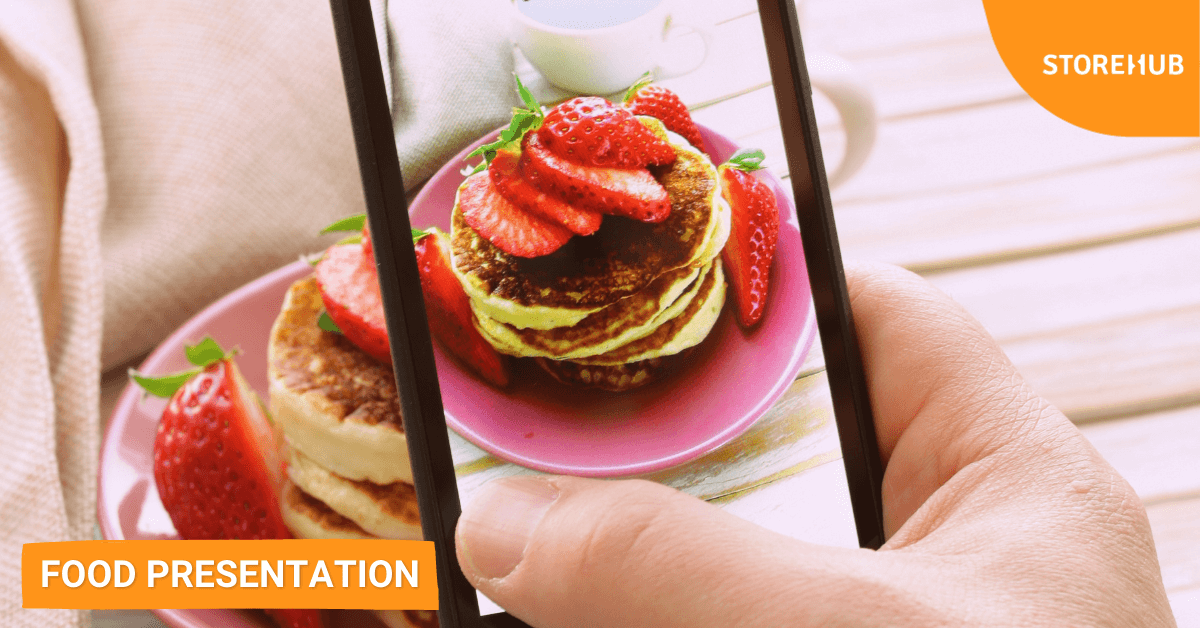 Did you know that customers are 3 times more likely to spend more on a well-plated dish?
We truly do eat with our eyes first!
With the ever-increasing popularity of food photography, people love showing off their delicious meals by posting on their social media accounts.
So how do you get a dish worthy to be featured on the 'gram'?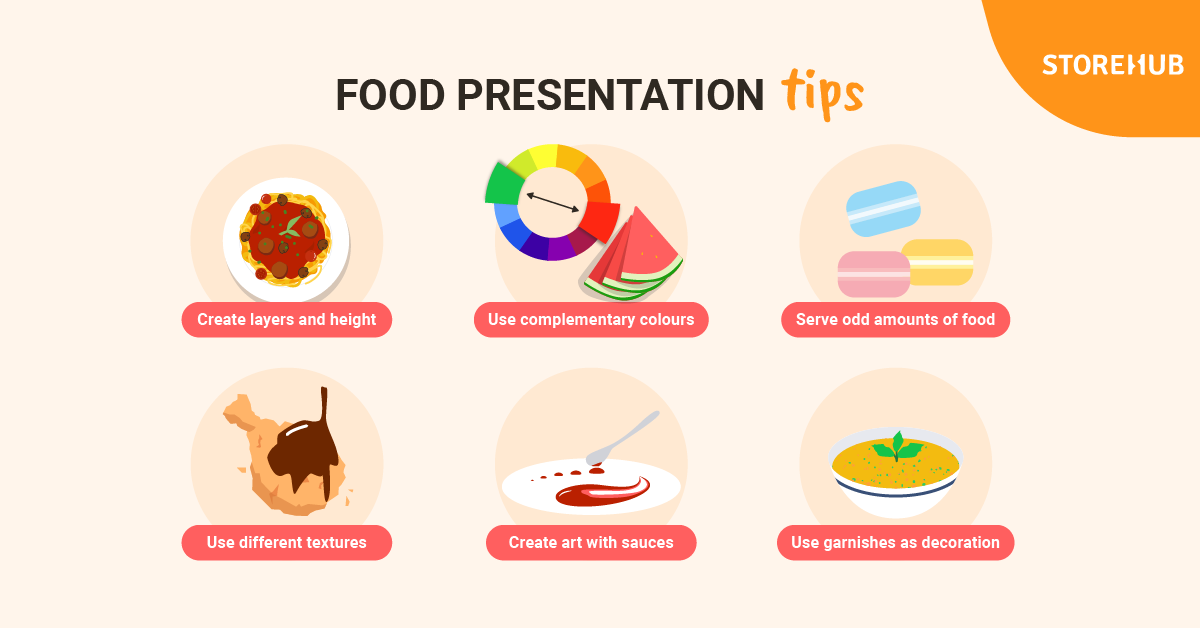 Create layers and height – by layering and stacking your food, it adds dimension to the plate. It helps fill up space and makes the food look bigger (without needing to increase the portion size).

Use complementary colours – splashes of colours add vibrance and contrast to the dish.

Serve odd amounts of food – this works when you serve small foods like bite-sized appetisers. For example, serving 7 pieces of dumplings instead of 6 creates a more aesthetic appeal.

Use different textures – contrast a crunchy item with smooth sauce or puree.

Create art with sauces – many F&B establishments make the mistake of simply pouring the sauce carelessly all over the plate. Instead, use a squeeze bottle or the back of a spoon to create accent dots or smooth drizzles.

Use garnishes as decoration – herbs and spices can be used to enhance and complement the flavour and visual aesthetic of the dish.
Menu design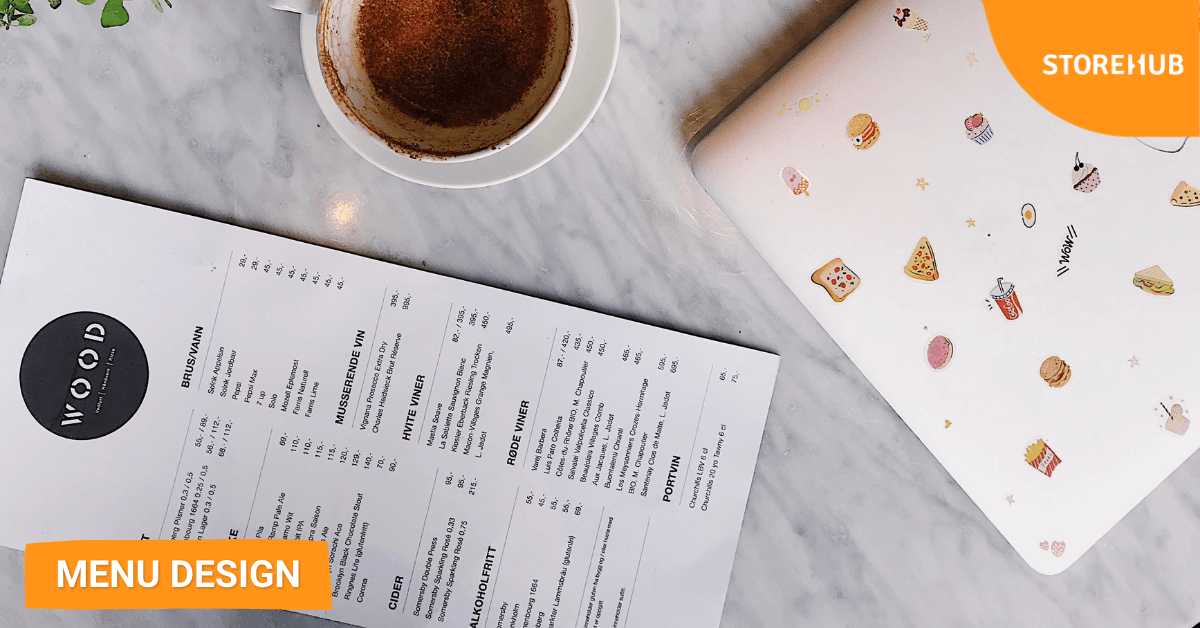 The design of your menu is also essential as it showcases all your food offerings.
Did you know that a well-designed menu can increase profits by 10-15%?
This is because a menu can easily influence your customers' buying decisions by stimulating their appetite and causing them to spend more!
How?
Here are a few best practices for menu design:
Place high-profit items in the upper right-hand corner as customers are naturally drawn to this "sweet spot"
Categorise your menu items to make scanning easier, but try to keep it below a maximum of 7 categories
Tempt customers to order with your menu descriptions
Highlight items you want to sell most with a 'chef recommendation' icon or under its own special category
Strategically use colour – different colours can influence a customer's decision to order
Want more tips?
Check out our ultimate menu design guide for restaurants and cafes!
Customer service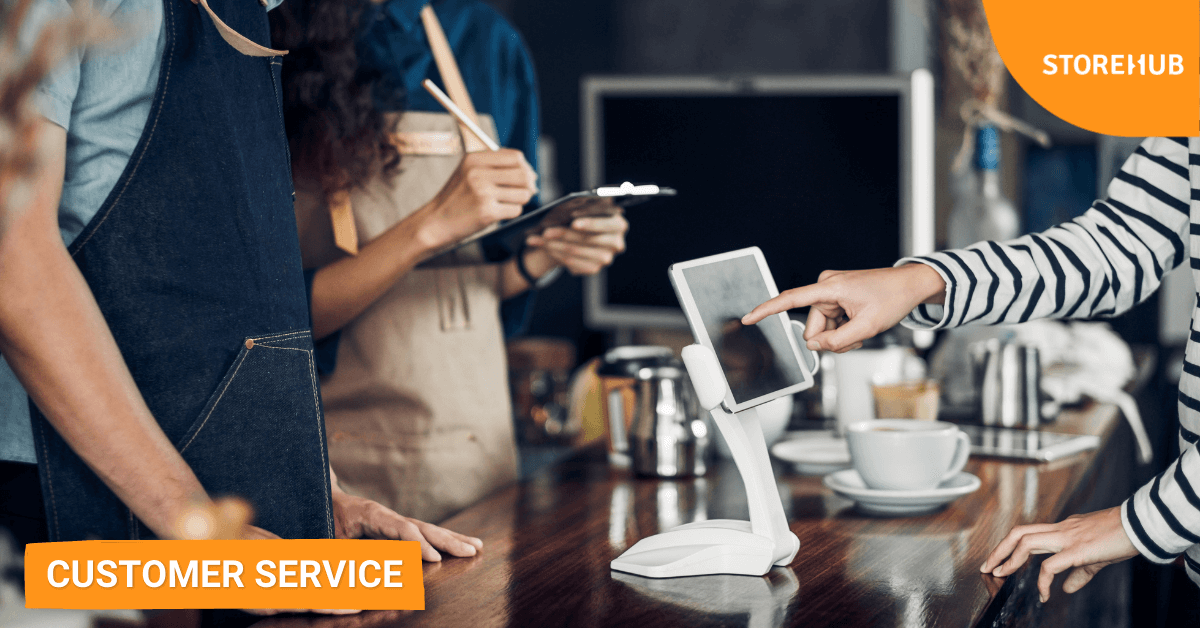 However, don't forget that your restaurant/cafe is not only offering food, but also a full customer experience.
In order to provide the best dining experience for your customers, you'll need to deliver excellent customer service.
With good customer service, your F&B business can easily generate repeated sales. It can also:
encourage customers to recommend your restaurant/cafe to their friends or families
help enhance brand reputation
provide a competitive advantage
give you an opportunity to charge a premium price
improve staff motivation
For F&B businesses, great customer service can either make or break your restaurant.
Especially in the technologically-driven world we live in now, a bad customer experience can easily turn into a negative online review that's blasted on all social media platforms.
Here are some of the best practices for delivering excellent customer service:
Serve and clear dishes from the customer's left side, but pour or refill drinks from the customer's right side

Place dishes and cups down on the table gently

Reduce waiting times

Anticipate customers needs e.g. providing extra napkins for finger food, refilling their water glasses when it's nearly empty

Repeat the order back to them to ensure that you haven't missed anything out
Read on to find out everything you need to know about enhancing your F&B customer service
Price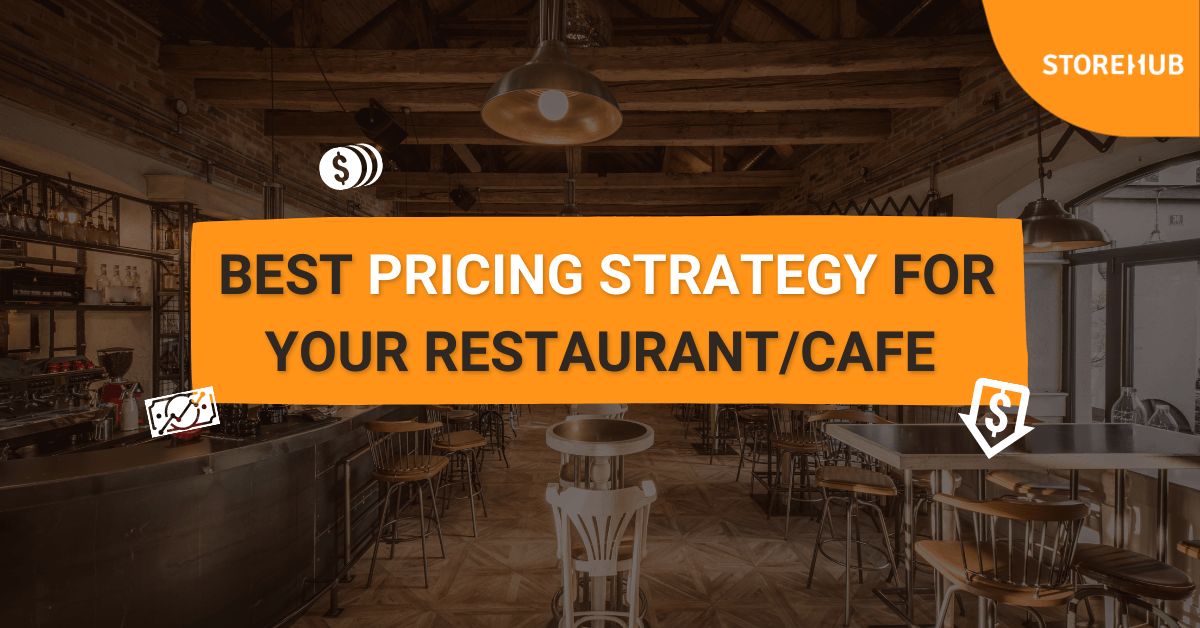 The next step in creating your F&B marketing strategy is to consider pricing.
Price refers to how much you charge for your product or service e.g. how much a dish would cost.
Whilst this is simple to understand, it's really hard to come up with the "right" price.
How do you determine a price that not only covers cost but also drives the most amount of sales and profit?
There are many factors to consider when deciding your pricing strategy:
Will it cover your business costs?

How sensitive to price are your customers?

What's the highest price consumers would be willing to pay?

What prices do your competitors charge?

How does your price compare to the competition?
So how do you determine the best pricing strategy for your F&B business?
Place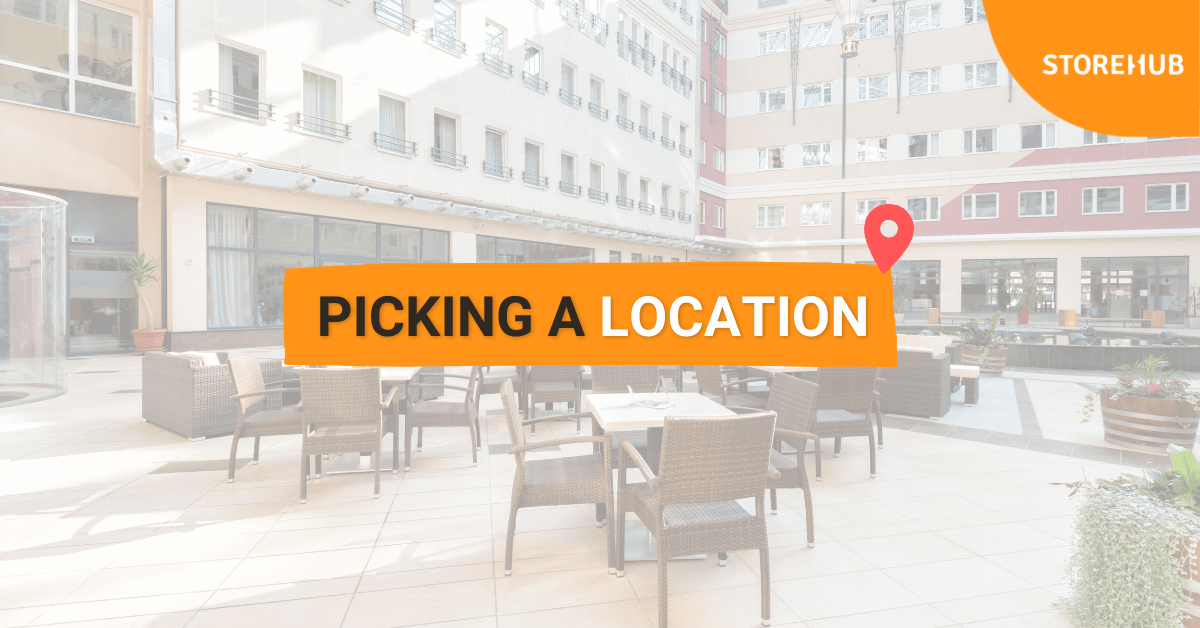 It's all about the location, location, location!
When it comes to location, you have to pick a place where your customers are.
Targeting a younger consumer group? Pick the hottest hangout spots in town!
Targeting the working class? Pick a location with lots of surrounding offices!
While people can easily get around now, don't expect them to come to you, you have to go to them!
Customers want convenience in all aspects of their lives, including food.
Luckily for you, there's now an easy way to do so!
Food delivery!
But we understand that going into food delivery can be costly.
That's why at StoreHub, we launched Beep Delivery to support small F&B businesses.
It enables you to run your own food delivery service with a low delivery commission fee!
With Beep Delivery, you won't have to worry about distance limitations as you can reach customers up to 20km away!
How amazing is that?
Want to know more?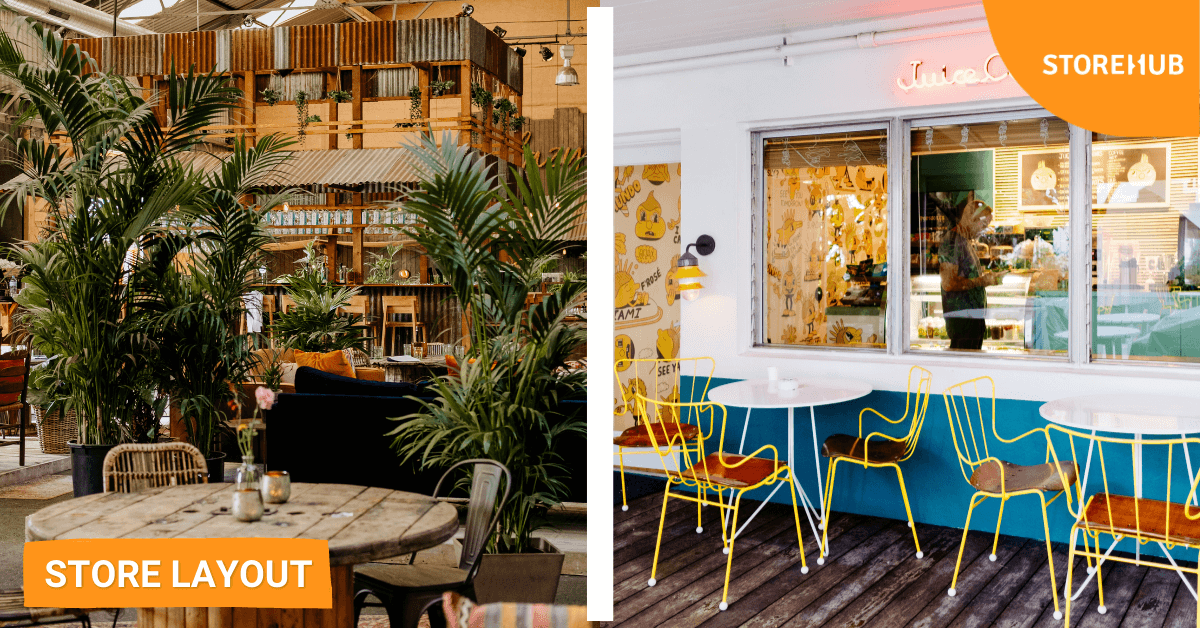 Besides physical location, how else can you make your restaurant or cafe the go-to spot?
By changing up your store layout!
Did you know that good interior design can influence customers to spend more time and money at your restaurant?
You'll also be all over social media as people will be coming just to take their 'outfits of the day (OOTDs)' at your establishment!
Here are some quick tips:
Pick your colour scheme wisely

Enhance the space with decor

Choose the right lighting to set the mood

Play music in the background to match the atmosphere you're going for
Click here to read more about everything you need to know about picking the best store layout for your store!
Promotion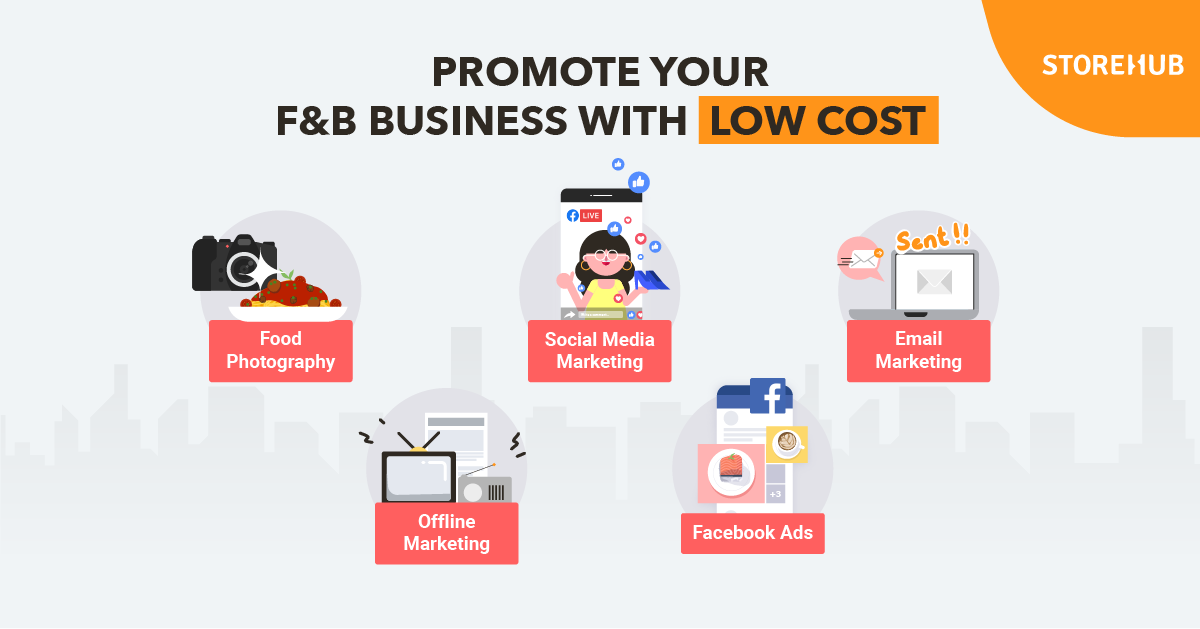 Promotion!
You can build an amazing menu with the right products, the right pricing in the right place BUT without the right promotion, how will people know your F&B business exists?
The important thing to remember here is that your promotions need to drive sales.
So how do you promote your restaurant or cafe whilst keeping the cost low?
First things first, ask yourself the following questions:
Which group of customers are you trying to attract?

What channels do your customers use most to obtain information?

What kind of message tends to be more effective when promoting your product offerings?

How do your competitors carry out their promotions?
An easy way to see all the online ads and messaging your competitors use is through Facebook Ads Library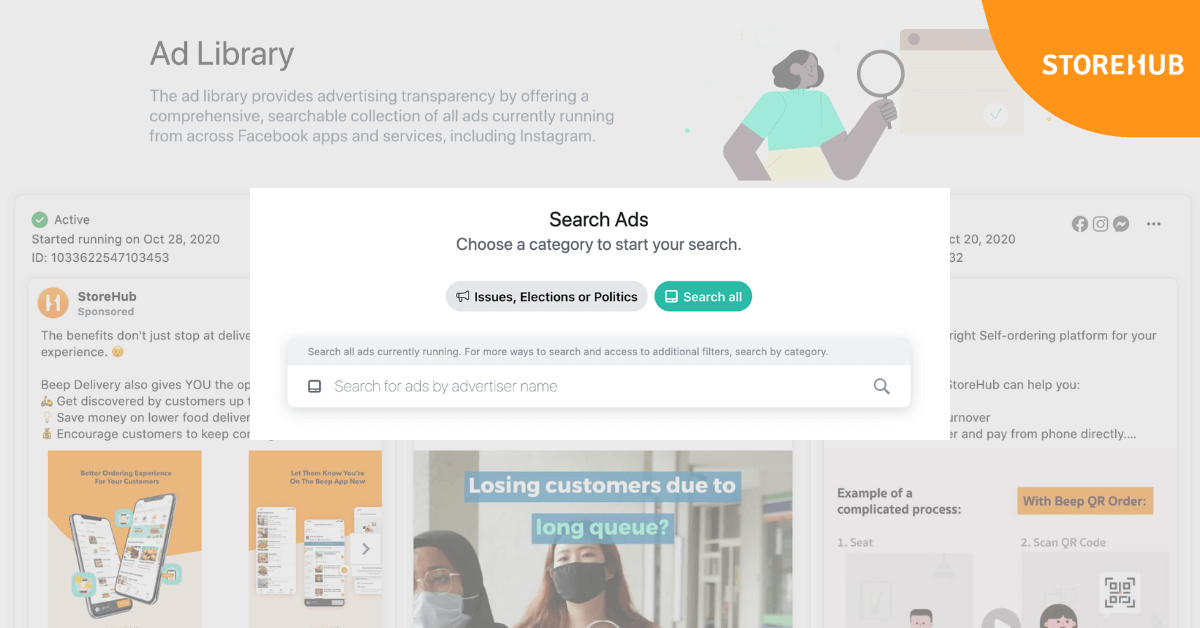 All you've got to do is type in your competitor's name, and it will automatically pull up all the online ads they have put out.
Once you've gathered all the information you need, you can use this when creating your own promotion strategy.
Take the best practices and put your own unique spin on it!
Here are a few promotional strategies that are highly effective for F&B businesses:
1. Food photography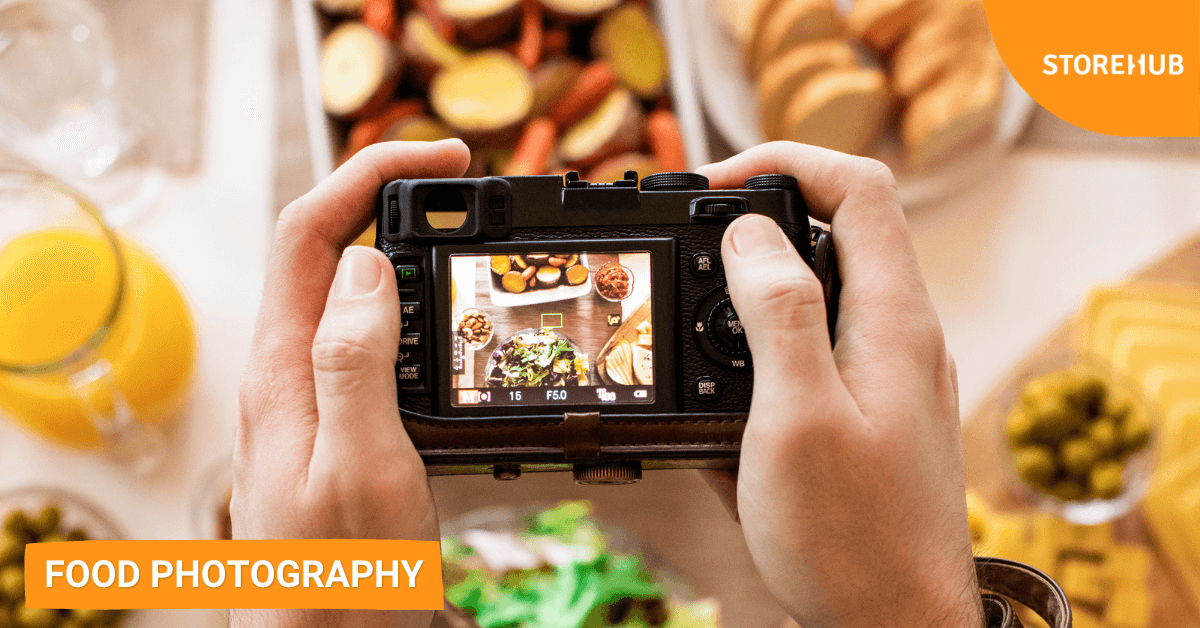 What's one thing you need in all your promotional material?
Enticing food photos!
After all, people do eat with their eyes first!
Think about it, if you saw a mouthwatering photo of a dish, you'd be more enticed to try it right?
Here are our best practices that'll help you take professional food photos, even with your smartphone camera:
Always shoot in natural light instead of artificial lighting, but avoid shooting directly under the sun as it can give your food dark shadows
Experiment with different angles e.g. side profile, birds-eye view, 45-degree angle etc.
Use colours in your image to bring out the vibrancy
Use a neutral background
Follow the 'rule of thirds' – divide your frame into 9 even square grids and keep the main subject of your photo at the intersections of the lines
Here are our top tips for taking irresistible food photos
2. Social media marketing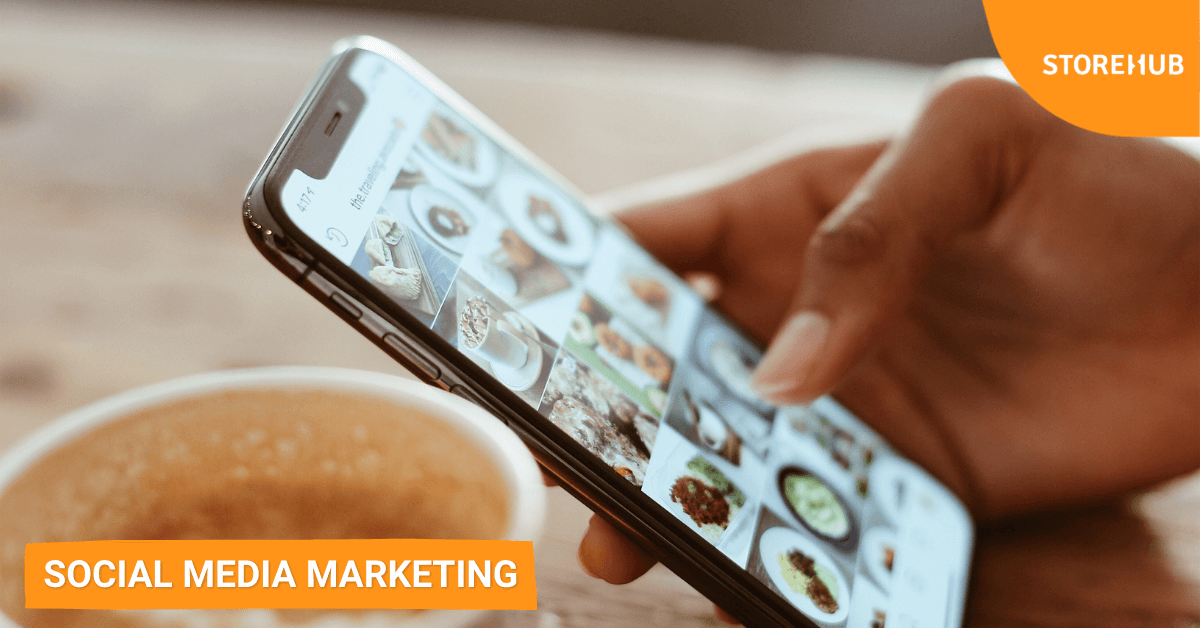 Nowadays, people are spending most of their days on social media.
This means that not being on social media and leveraging its powerful platform is no longer an option anymore!
If you want people to know about your restaurant or cafe, you HAVE to be on social media!
Social media marketing involves dedicating resources to manage your content postings and keeping a high engagement with your customers on this platform.
Here are some quick social media do's and don'ts:
DO have a profile picture and bio filled out – this instantly lets people who stumble upon your page know who you are and what you sell
DO post regularly
DO plan our your posts beforehand
DO keep up with the trends and try to create content that aligns your business with the trend
DO interact with your audience
DON'T be rude to customers. Even if you receive a bad comment or a negative review, try to solve the problem in a timely and professional manner instead of backlashing
DON'T post blurry or unappetising photos of your food offerings
DON'T repost the same thing over and over again. Keep content fresh and relevant.
DON'T obsess over the numbers. Growing a strong social media following will take time and effort, so don't be too disheartened if you're not gaining tons of views and follows right away!
Local F&B businesses such as MyBurgerLab and Dotty's Pastries and Coffee have found a way to dominate the social media game.
MyBurgerLab is known for its funny and witty skits or memes and is always up-to-date with the latest trend. Dotty's Pastries and Coffee have stepped up their social media marketing by using influencers and posting irresistible food photos of their best-selling items!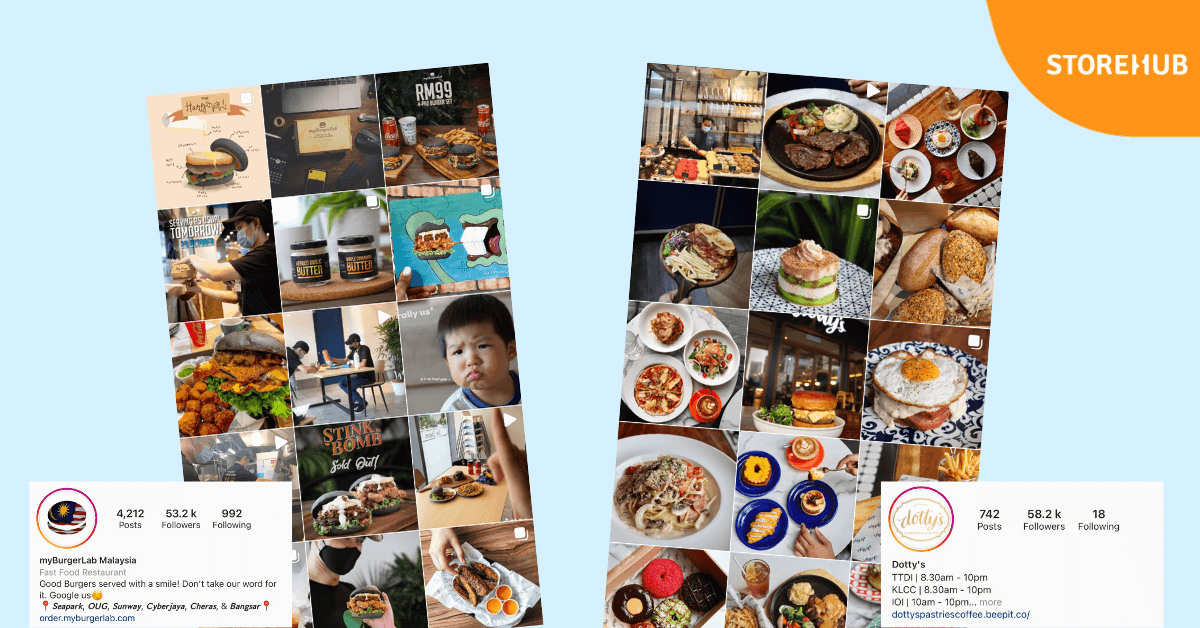 So how can YOU level up your social media presence?
We've got a comprehensive guide on how your F&B business can get started with social media!
3. Email marketing
Email marketing is a fast and cost-effective way to contact your existing customers.
Did you know that email marketing can provide the highest return on investment over time?
Emails are also still the #1 communication channel as 99% of people check their emails every day!
This means that email marketing is the best way to promote new products and deals to a large group of customers.
The best thing is, getting started is super simple! You just need to follow these 5 steps:
Set your email marketing goals – are you send transactional or promotional emails?
Start building a targeted email list – who are you sending these emails to? Group customers according to email templates.
Craft a convincing email content – remember to include a convincing subject line and a call-to-action (CTA)
Pick the right email marketing service tool
Plan your follow-ups/tracking
Learn more about how to have an effective email marketing strategy for your restaurant:
4. Offline marketing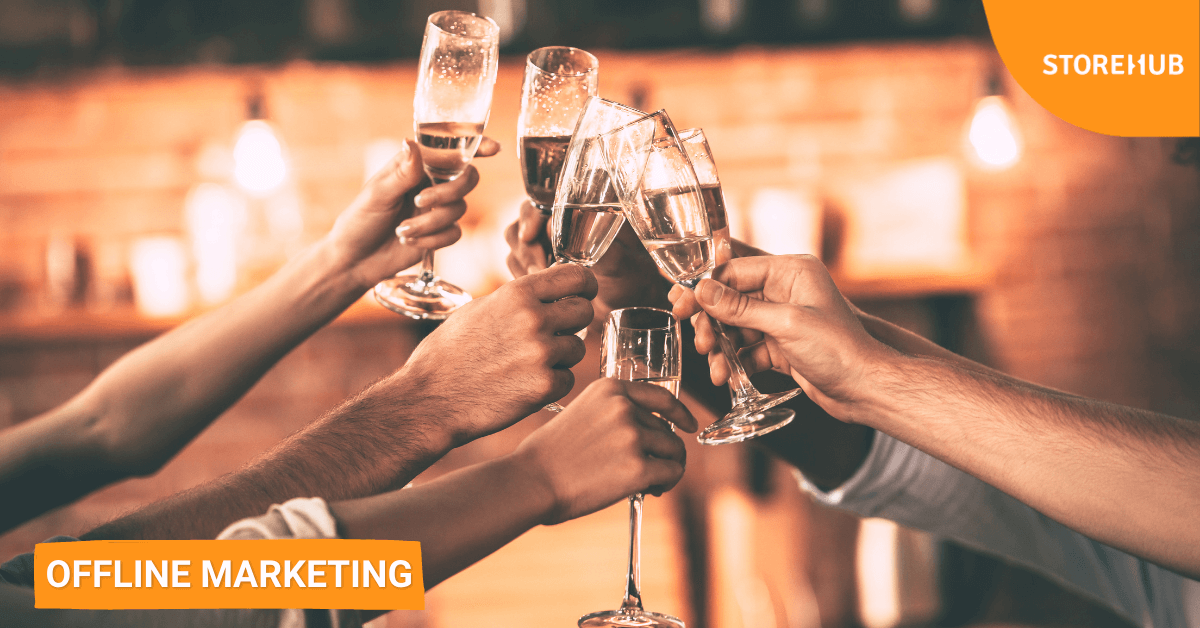 There are also multiple ways to promote your restaurant or cafe offline!
The best marketing strategies combine both online and offline marketing.
Here are a few effective offline marketing strategies:
Providing offers and happy hours

Distributing pamphlets and posters

Creating combo meals

Host events

Design nice packaging that best represents your brand
5. Facebook Ads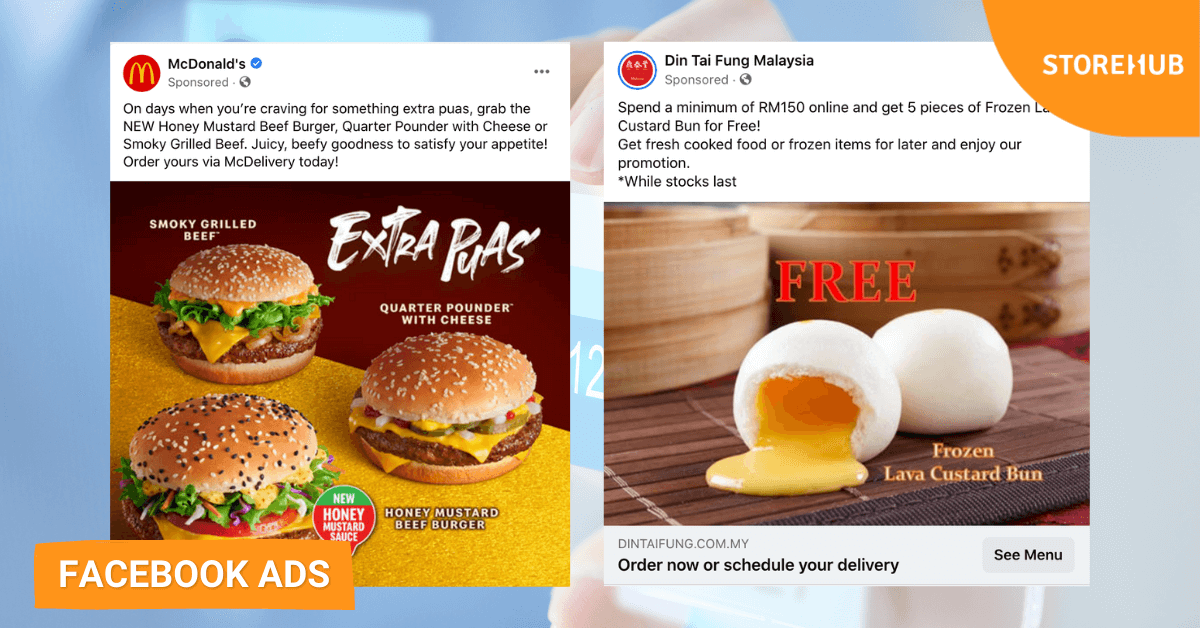 What if we told you there's one extremely cost-effective marketing strategy that allows you to target specific customer groups?
Yep!
Facebook Ads!
Retargeting ads make your ads pop up everywhere on your potential customer's social media newsfeed once they've shown a slight interest in your business!
Another advantage is the ability to track and analyse information about your target market and what they best respond to!
Learn more about how to get started with Facebook Ads here!
Now it's your turn!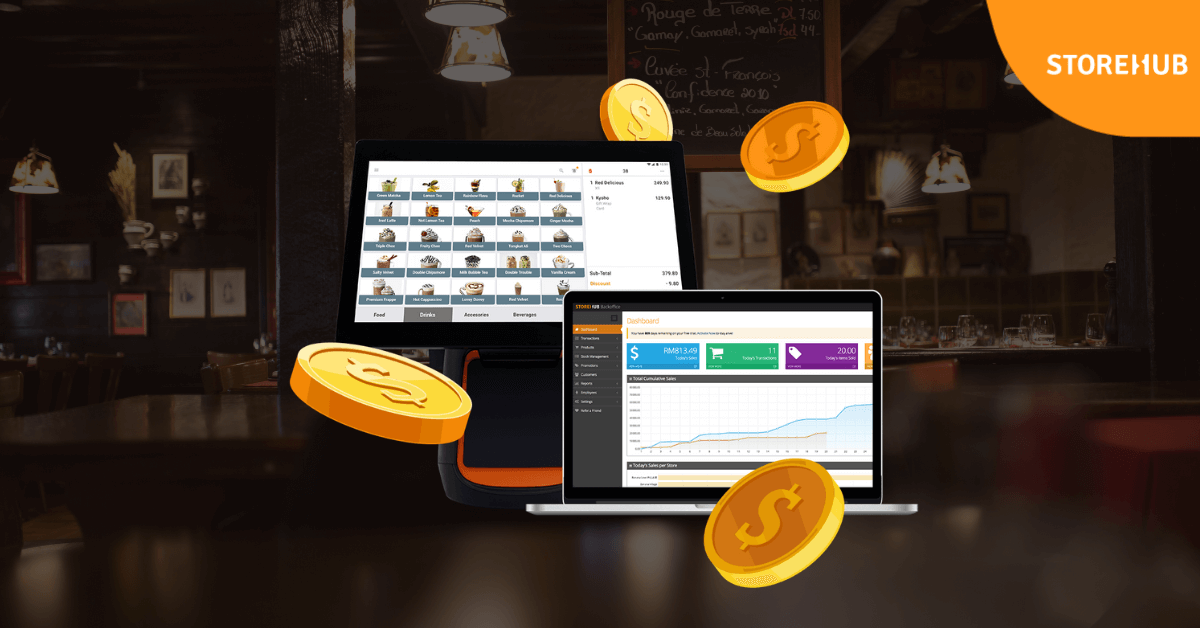 Having a successful F&B business isn't like how it used to be.
Previously, as long as your food and service were good, you could set up your store and do business for years.
However, it takes a little more effort now in the way you market and engage with the community!
With so many different things to take into consideration, how do you juggle all of this whilst also not neglecting other important aspects of your business operations?
An all-in-one POS system that streamlines these processes for you!
Did you know that with StoreHub, you'll be able to:
Store and manage customer data

Track customer interactions and shopping behaviour

Get valuable insights about your customers

Accurately predict sales

Personalise customer experience and marketing material

Keep customers updated with SMS messaging

Customise promotions and offers
And many more!
What are you waiting for?
Get your free "StoreHub for F&B Business" demo now!