What if we told you that email marketing is one of the most cost-effective ways to attract more customers?
Well, it's true!
If you want your F&B business to succeed, email marketing is the most profitable form of online marketing.
But first things first, what is email marketing?
Email marketing is the practice of sending marketing messages to new and existing customers via email.
The main aim of these emails is to sell, educate or build customer loyalty.
Those who think email marketing is outdated couldn't be more wrong.
Even though there are now multiple other communication methods to receive brand messages from, customers still prefer emails.
Did you know that 60% of customers subscribe to a brand's email list to get promotional messages and deals compared to only 20% that follow brands on social media.
Emails have been around almost as long as the internet has, and it's managed to evolve, adapt and stay relevant as an incredibly useful marketing tool.
Email marketing is more important now than ever before!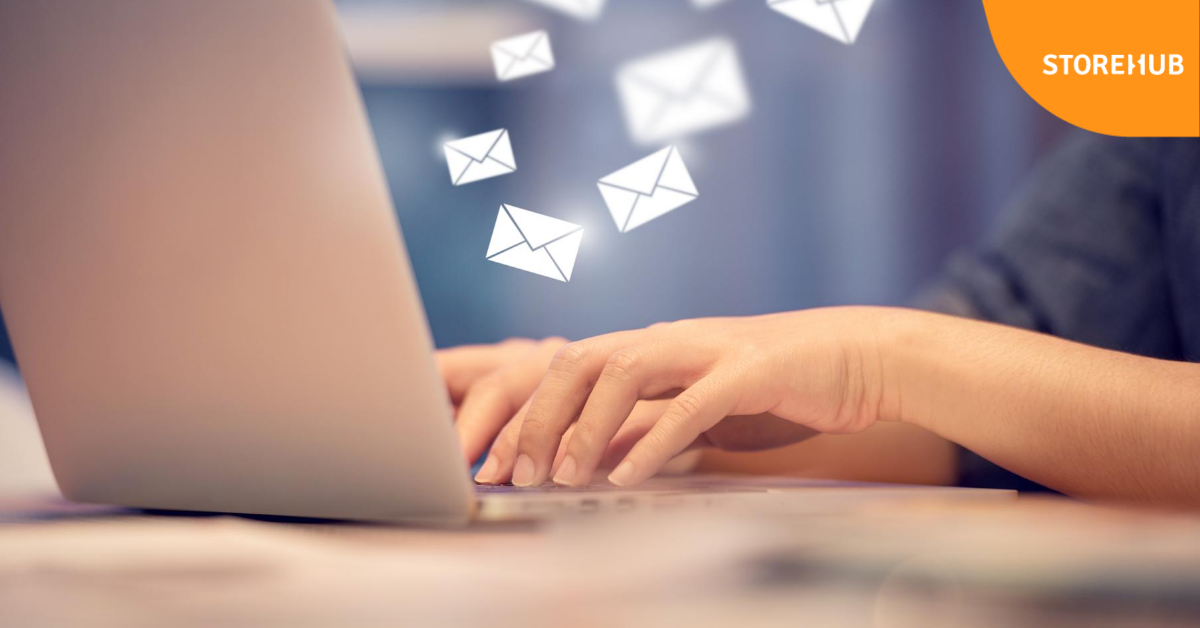 Why?
Here are a few reasons why you should be including email marketing in your marketing strategy:
Email is still the #1 communication channel – 99% of people check their emails every day. Some even check their email up to 20 times a day!
Email marketing has a massive return on investment (ROI) of 4,400%! This means that for every RM1 you spend on email marketing, you get RM44 in return. How crazy is that?

Email marketing is the best way to build, maintain and strengthen customer relationships over time.

It's the easiest way to promote new products and deals to a large group of customers
So what are you waiting for?
It's time to get your F&B business started with email marketing with these 5 quick and easy steps!
Getting started with email marketing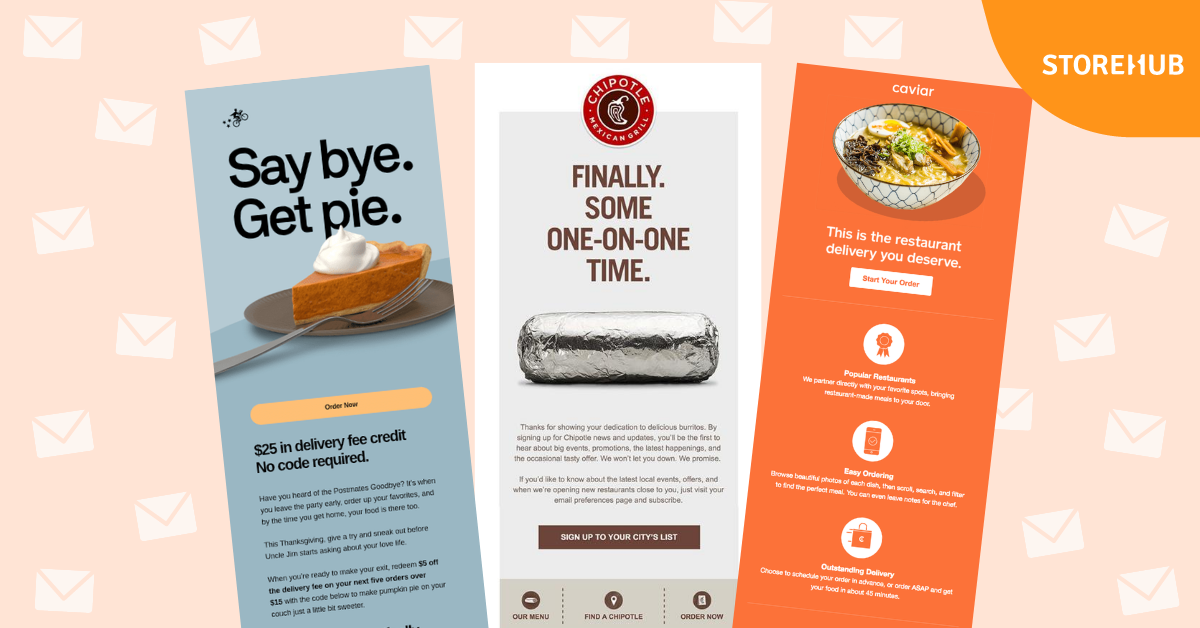 So how do you get started with email marketing?
Here's a simplified list of the steps for running email marketing:
1. Set your goals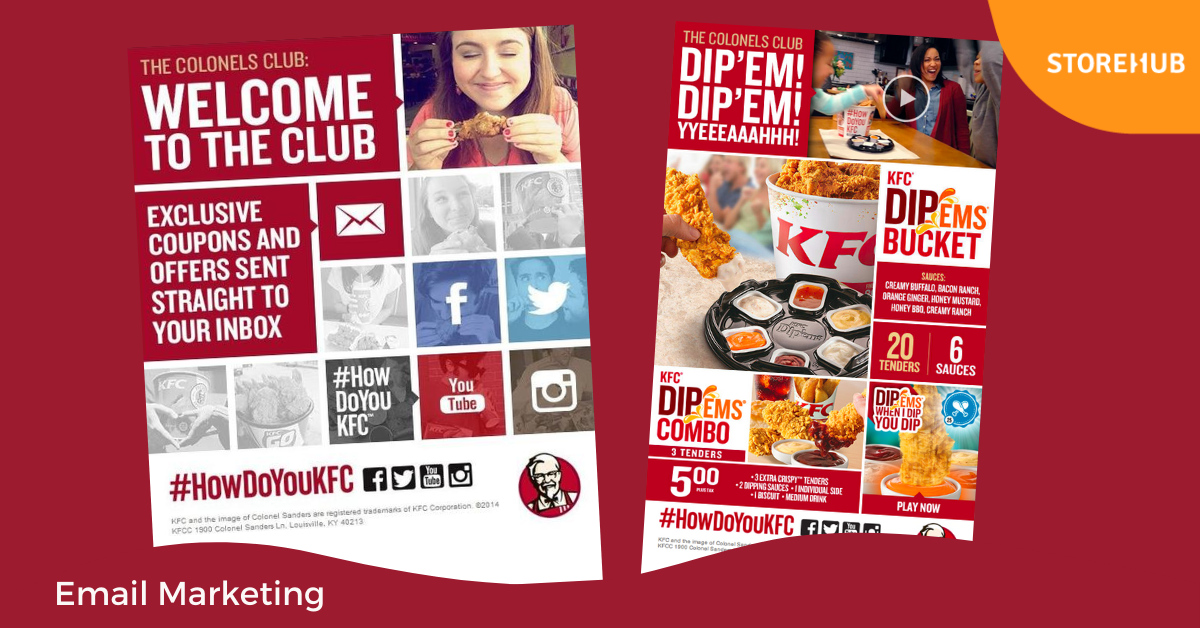 The first thing you've got to do is figure out the purpose of your emails.
There are 3 main categories of marketing emails:
1. Transactional – these are typically sent during checkout e.g. order confirmations, receipts, customer feedback etc.
2. Promotional – these emails are designed to raise awareness for a specific promotional deal e.g. happy hour deals, discounts on new menu items, seasonal promotions etc.
3. Lifecycle – these emails are sent based on where the customer is in the customer lifecycle.
For example
Welcome email would be sent after a customer joins the mailing list

Thank you emails are sent after the customer dines in at your restaurant

Second-order emails are sent after a completed purchase to encourage customers to come back.
Each of these emails will require a different template and be sent to different groups of customers, so having them planned in advance will be super helpful.
2. Build your targeted email list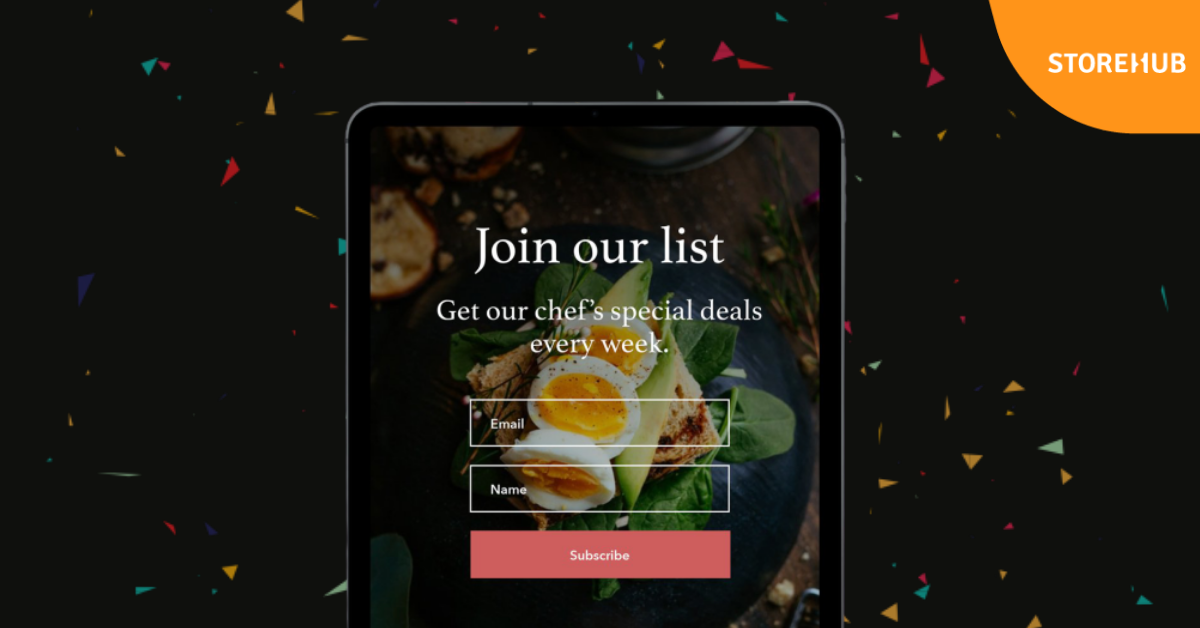 A key thing to remember when building your email list is that you'll need permission to follow up with customers over time.
This means that customers need to voluntarily 'opt-in' to your mailing list.
So how do you get people to sign up to your email list?
There are a number of ways to do so:
Ask for emails in person. Use an enticing offer like only letting customers who are on the mailing list know about exclusive daily specials or new menu items.

Create a contact form on your website or the online reservation site

Use customer referrals. Encourage customers to get their friends to sign up e.g. "RM5 off for every friend that signs up".

Run contests. For example, you could give away weekly free drinks to one winner. All customers have to do to enter is sign up to your mailing list.

Promise exclusive access to content e.g. meal recipes, drink recipes etc.
The larger your email list, the more potential customers you can reach to grow sales and boost your profits!
3. Create convincing email content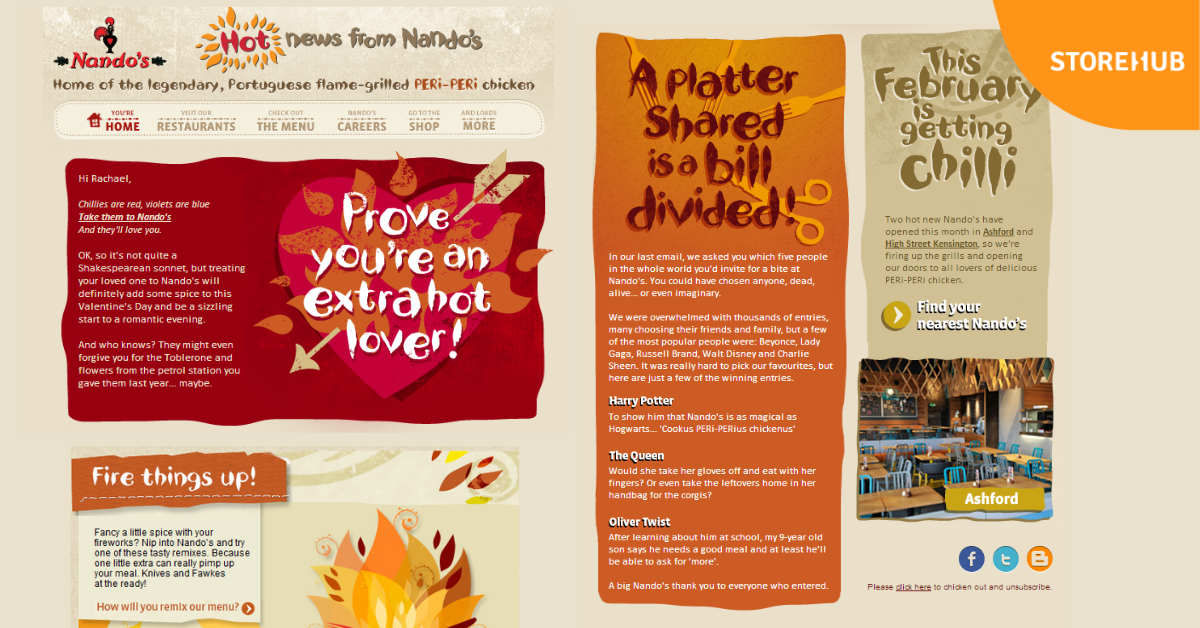 You've figured out what type of emails you'll be sending out and collected the email addresses to send them out to.
Now comes the hardest part, writing up the emails.
Not to worry, we've compiled a list of email best practices that'll make it easier for you:
Think like your customer –

put yourself in their shoes. Try to understand why they bought from you and subscribed to you. In this way, you can better meet customer's needs

Write good subject lines – the email subject line will determine whether or not the recipient opens the email. A few ways to do this is by using a click-bait title or a call to action e.g. "Do you have plans for dinner? You do now!".
Avoid your emails going to spam – by avoiding the use of spam words, making use of spam checkers and not sending too many emails at once.
Always include a Call-To-Action (CTA) –

allow customers to interact with your email by including a link to book their next visit, view your restaurant's menu, download a meal voucher etc.

Use pictures –

pictures speak louder than words! Having drool-worthy pictures of your menu items will make it more convincing for customers to click on the CTA and reserve a table.

Up-sell whenever possible –

highlight new menu items, chef's specials and best-selling meals.

Include your contact information

– remember to provide your contact number and address

Send emails before meal-times

– this is particularly effective when you're sending promotional emails as it will remind customers about your restaurant when they decide what to eat.
4. Pick the right email marketing software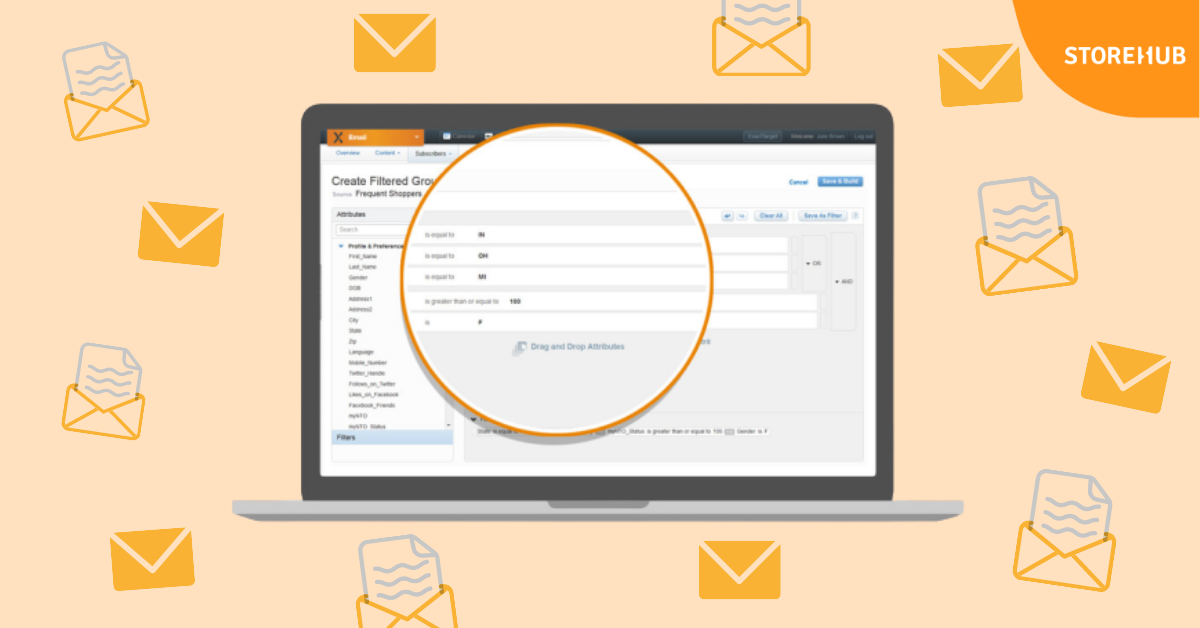 There are many email marketing tools available that make sending and monitoring email campaigns easier.
For example, HubSpot or MailChimp.
These software's can be used to build emails from pre-set templates, send out emails automatically and track analytics such as:
Click-through rates

Open rates

Bounce rates

Conversion rates
5. Follow-ups and tracking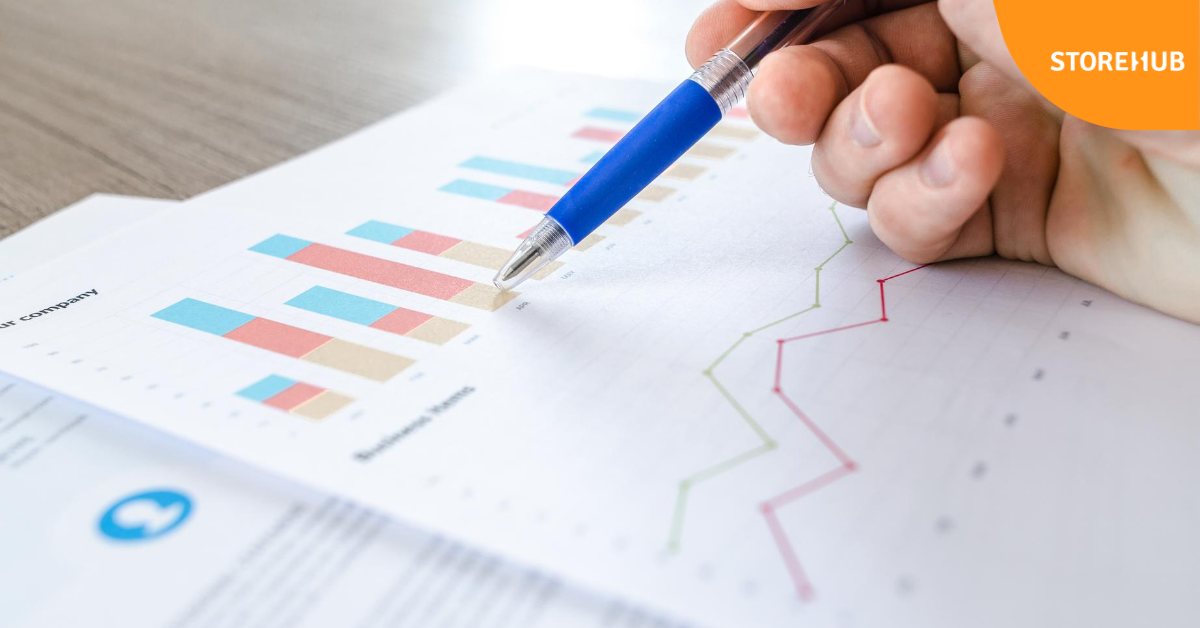 Once you've sent out the emails, how do you keep track of their performance?
Here are a few key performance indicators (KPIs) that you should keep a close eye on:
Open rate

– how many successfully delivered emails were opened by subscribers

Click-through rate

– how many customers click and engage with the links provided in the email

Bounce rates

– how many emails fail in being delivered to subscribers inbox

Unsubscribe rate

– how many people opted out of your mailing list

Conversion rate

– how many people took action after viewing your email e.g. purchasing something, refer someone, visit a specific page etc.
By monitoring these analytics, you can easily spot what needs improving.
For example, if your open rate is low, you need to create more convincing subject lines to tempt people into clicking into the email.
That's it!
Now that you know how to launch your email marketing strategy, it's time to get started!
Use these email marketing tips and your F&B business will be positioned for success!
Power your F&B business with StoreHub