Reading Time:
7
minutes
If you're looking for ways to increase the efficiency of your business, we suggest switching up the layout of your restaurant or cafe.
Did you know the interior design of your restaurant is one of the factors that influences customer satisfaction?
A clever design is important because captivating and remarkable spaces can generate new and loyal customers.
Awesome right? Let this guide give you 7 F&B store layout tips to increase your sales!
2. Focus on a strategic layout
3. Exterior appearance is crucial
1. Decide a concept and style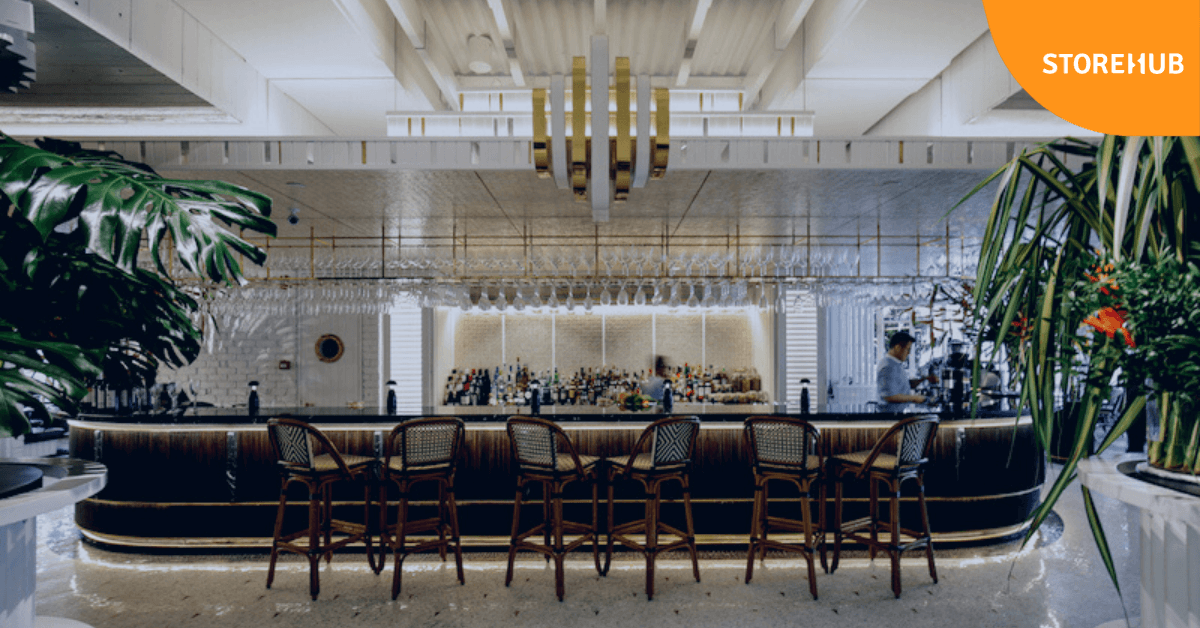 Photo by Coconuts Singapore
Before you decide on a concept it's important to ask yourself what kind of F&B business do you own and what dining experience do you want to deliver?
When crafting and planning your menu, transfer the concept into the interior of your store. That way, your store identity will fit the description on the menu.

Trust us, you wouldn't want to dine in an Asian restaurant decorated like a Mexican bar.
Once you're familiar with the concept of your business you are more likely to recognise what's best for your store.
Here's more restaurant and cafe concepts for you to check out:
Casual dining

Fast food

Elegant

Modern

Fast casual

Large and noisy

Small and intimate

Indoor

Outdoor
2. Focus on a strategic layout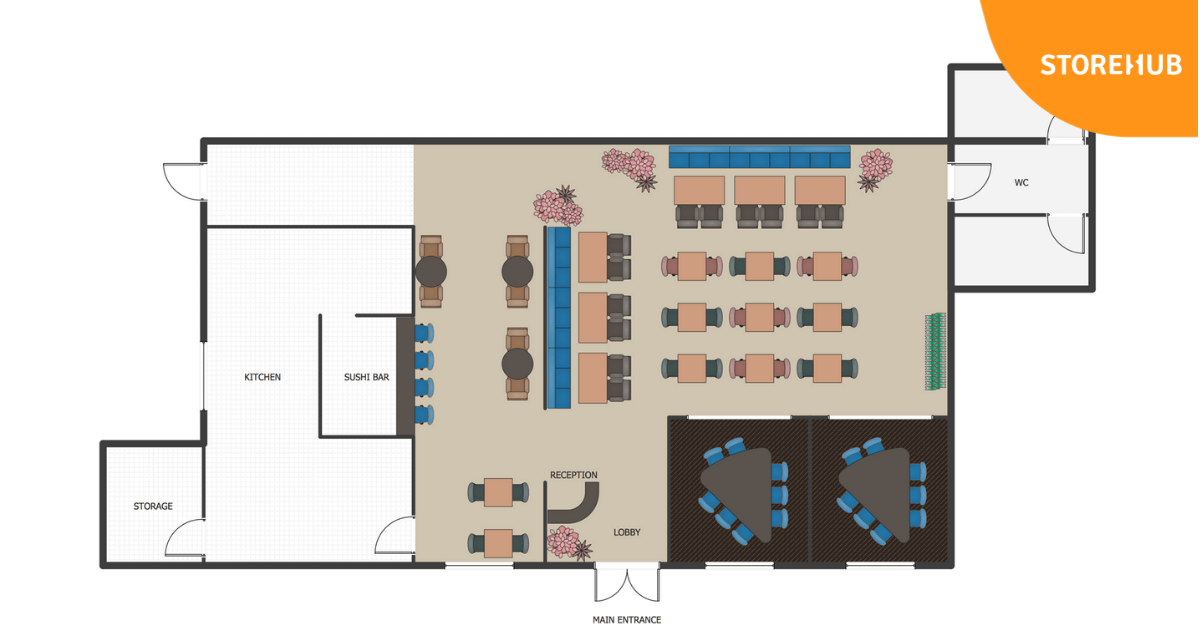 Photo by CoceptDraw
A strategic store layout plan is the foundation of a successful business.
The goal here to ensure there is proper flow and movement between the restaurant staff as well as the diners.
Trust us, the last thing you want is the waiters bumping into each other or customers while serving food.
Here's what you can do for your F&B store to have a strategic layout:
Layout for customers
Allow customers to seamlessly make their way into your restaurant and get seated comfortably

Meet the required number of tables in dining area

prioritise the comfort and mobility of customers
Layout for staff
Be straightforward for waiters to walk from the kitchen to dining area

Have sufficient space between each workstation, especially the kitchen area

Be uncluttered and neat to reduce unwanted accidents
Front end layout
Entrance and reception

Waiting area

Cashier's counter

Dining area
Back end layout
Kitchen

Storage

Pantry

Administration area
3. Exterior appearance is crucial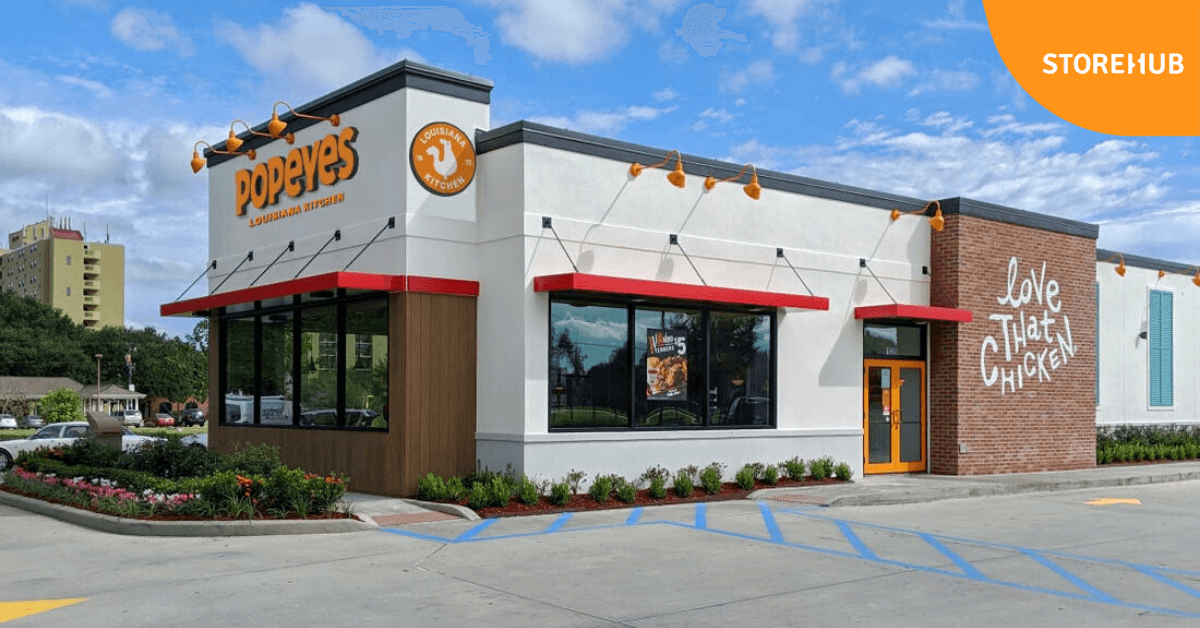 Photo by Business Insider
First impression matters. Whether you like it or not, most customers make split judgement based on your restaurant's exterior appearance.
A good exterior can bring clarity to customers on what kind of experience they are likely to have in your restaurant.
Here's what makes a good exterior appearance:
Clean and visible signage – Your restaurant's sign needs to be clean and visible for people to notice your existence.
Spotless windows – If you have glass windows in your restaurants, make sure that it is spotless because dirty glass or dead bugs on the windowsill will drive your potential customers away.
Delightful waiting area – Massive crowd? No problem. Make waiting time for customers pleasant by allocating a proper sitting area for them to wait patiently.
Regular exterior maintenance is the only way to keep your store in good condition and it only takes 20 to 30 minutes a day.
4. Pick colours wisely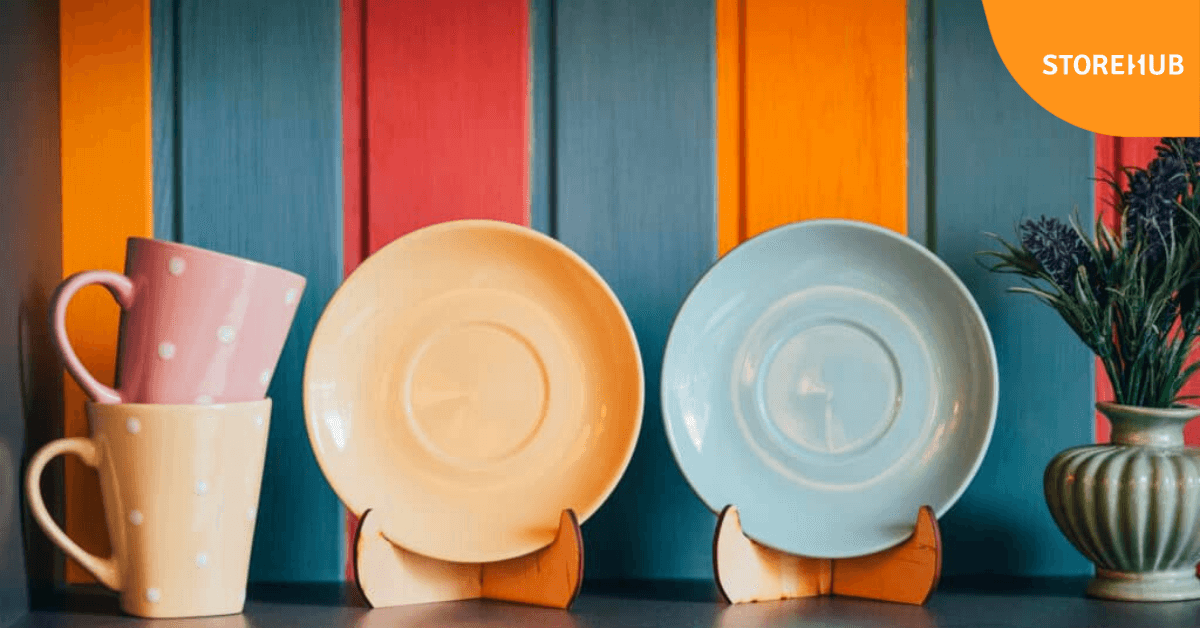 Photo by Upserve
Colours can influence a person's mood, increase appetite, and make your dining area look more spacious. Thus, it is crucial to understand how colour choices can easily affect your restaurant's message.
But first, you have to understand the psychology and meaning behind every colour then study what colours compliments each other. Your restaurant interior colours should sync with the concept you're going for.
Here are five colour scheme ideas for your restaurant:
Light colour scheme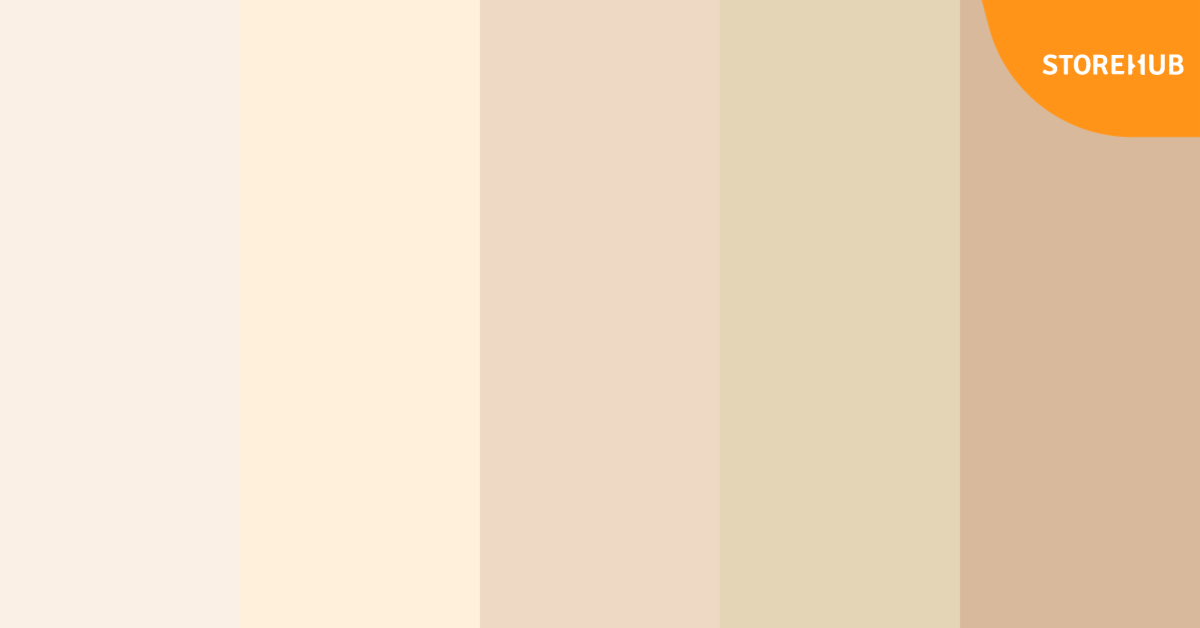 Photo by color-hex
Light colour scheme provides a calm and relaxing atmosphere, which makes a superb choice for high end restaurants and bistros.
Dark colour scheme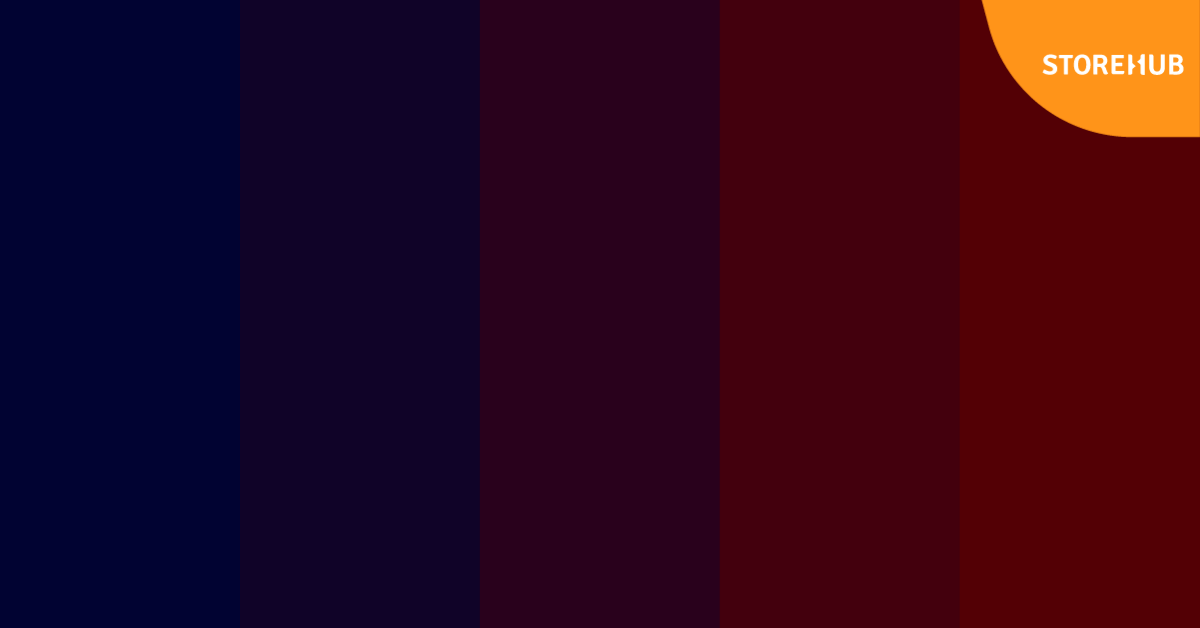 Photo by Scheme Colour
Dark colour scheme is perfect if you want to create an intimate and romantic atmosphere. Excellent for bars, contemporary restaurants, and romantic bistros.
Warm colour scheme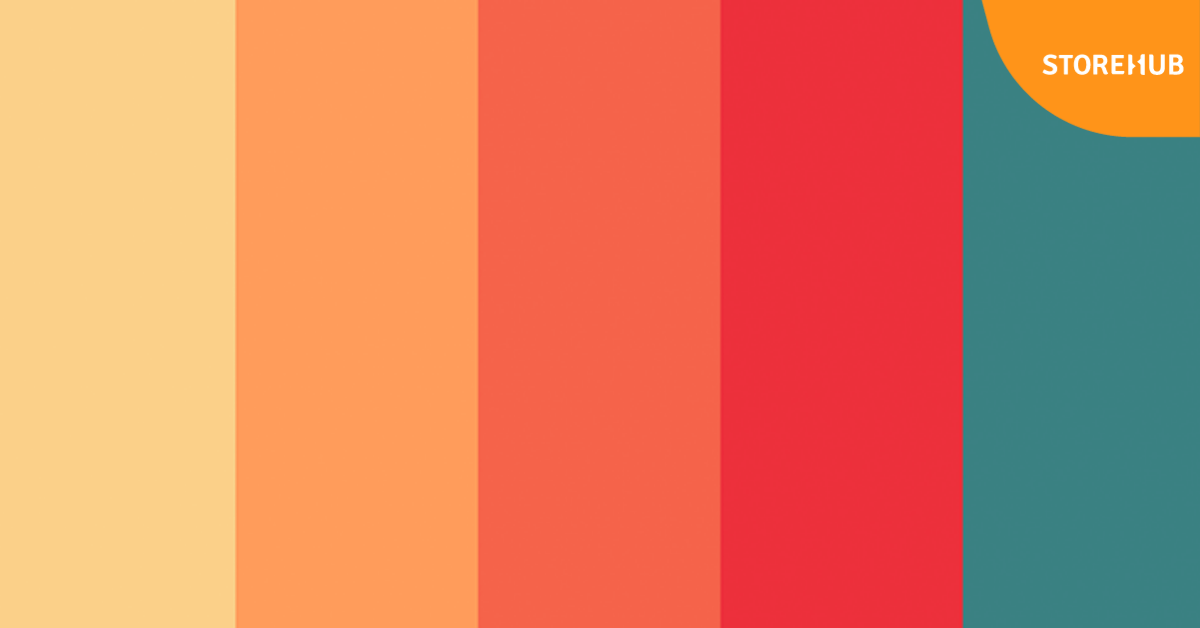 Photo by Design Shack
Warm colours are lively and bright, they provide a good visual stimulation for your customers. These colours are great for fast casual restaurants, buffets, and fast food joints.
Earthy colour scheme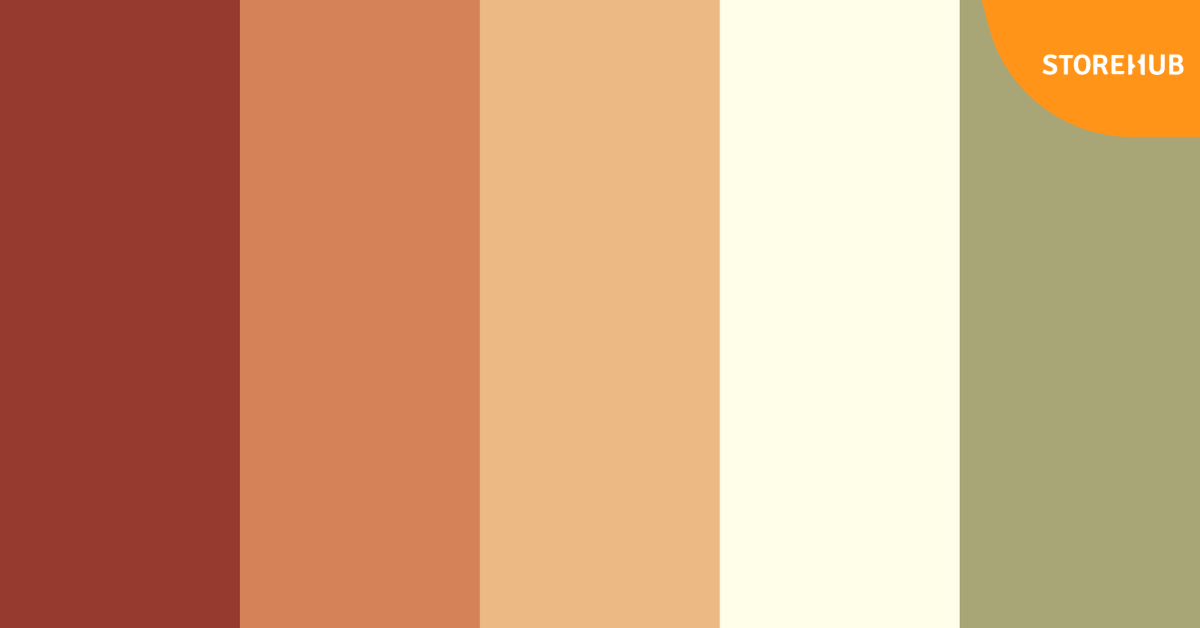 Photo by Scheme Colour
Earthy tones mirror nature and feature a range of browns, greens, and neutral colours. This colour scheme is welcoming and relaxed so it's ideal for cafes and trendy restaurants.
Pastel colour scheme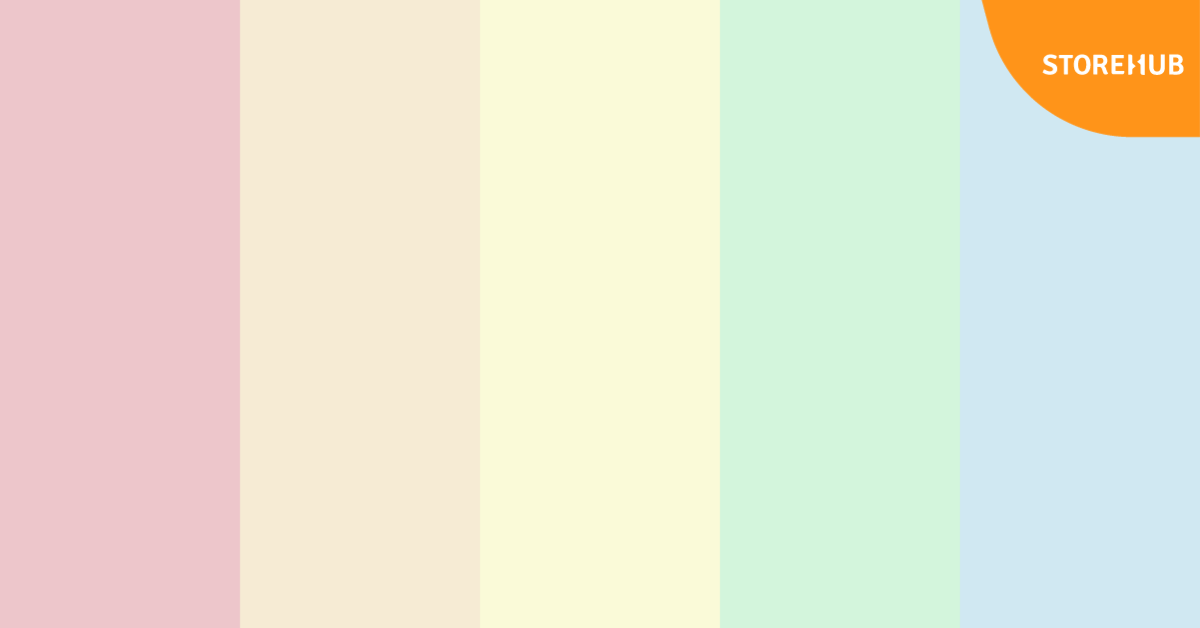 Photo by color-hex
Pastel colour scheme is soft and delicate to the eye and often used in bistros, cafes, and casual dining restaurants.
5. Enhance the space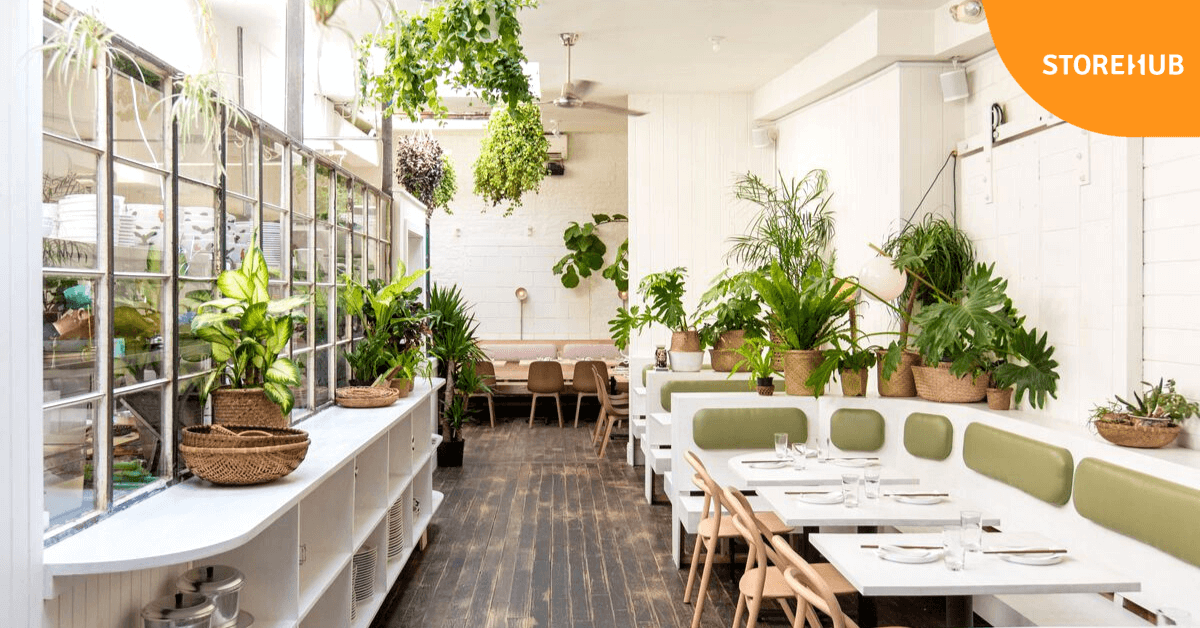 Photo by Eater
Finding and placing the right decor is vital for your restaurant. This can help create a specific atmosphere, making your restaurant different from the rest.
Here are some ideas:
Large artwork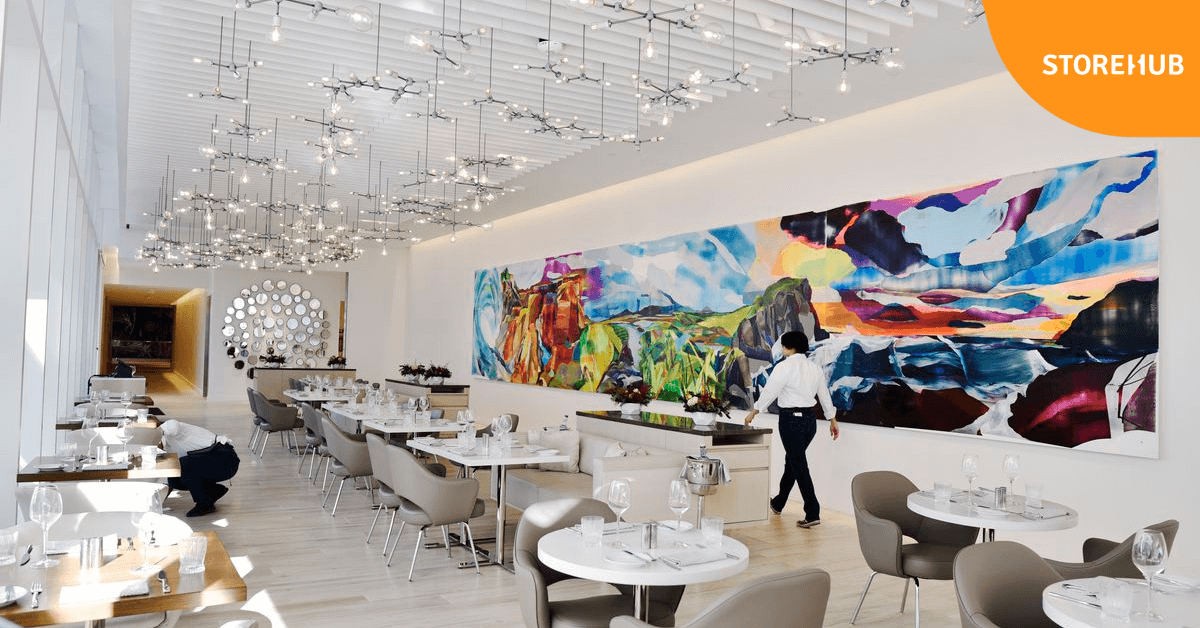 Photo by Dallas News
Placing big artwork in the right area of your restaurant can work miracles for the overall ambience. Therefore, it's crucial to select the one that suits your store's concept.
Authentic graffiti wall art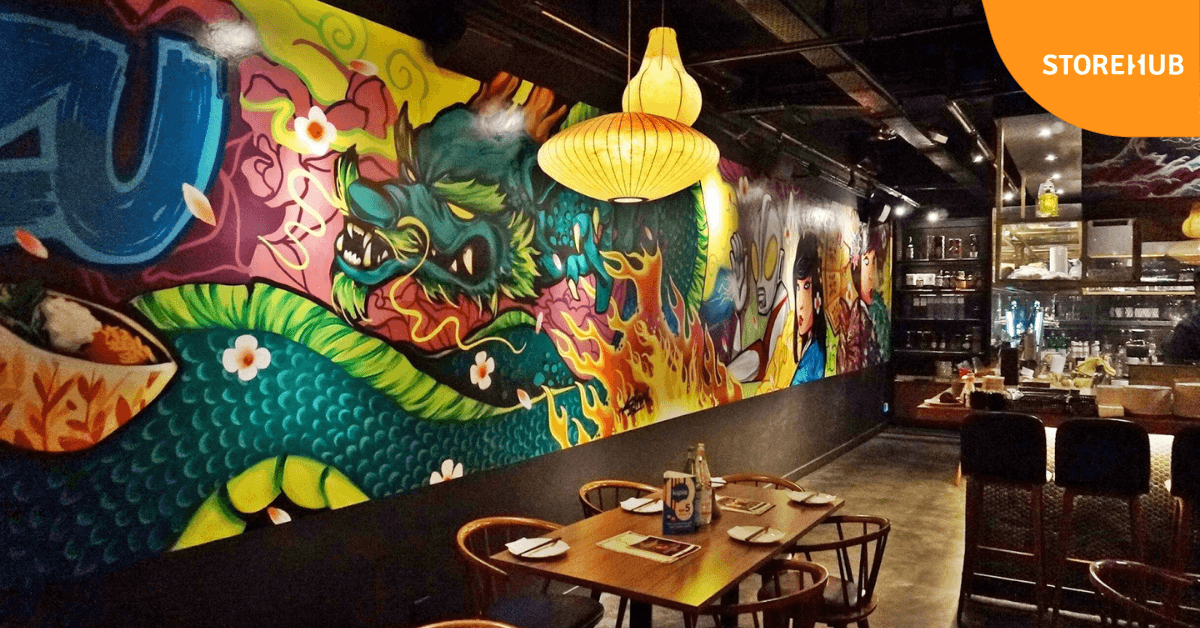 Photo by Jia Shin Lee
Graffiti is an affordable and smart way to spice up the interior of your F&B store. This method will work best for bars and pubs.
Water features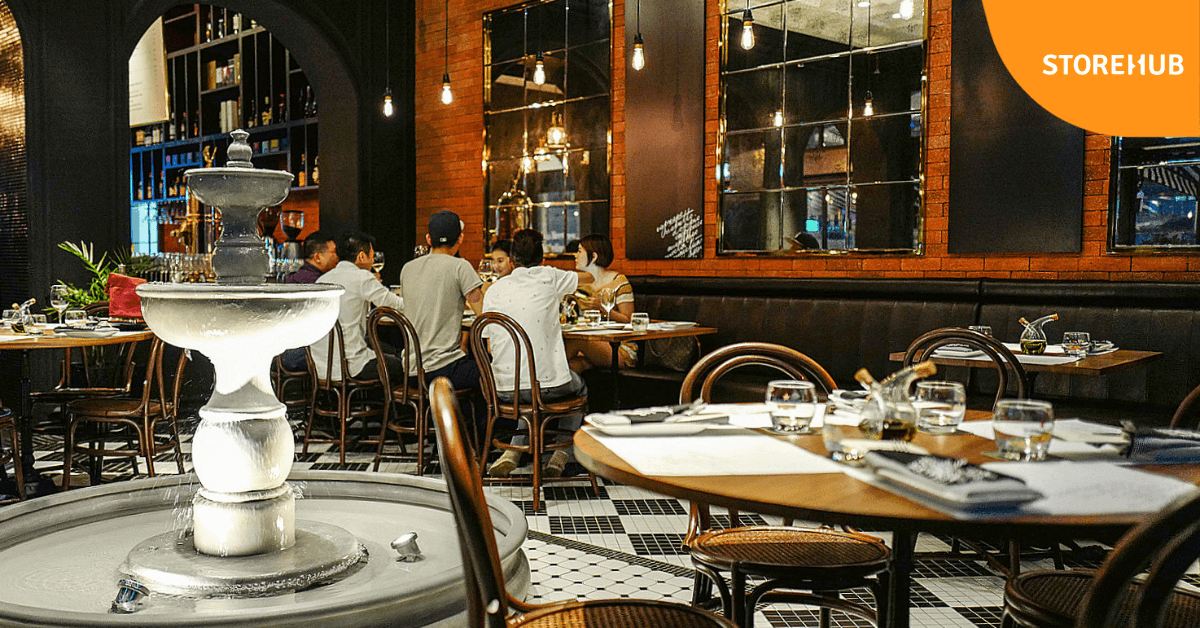 Photo by Eat Drink KL
A great way to add a peaceful for your restaurant ambience is to include water features such as fountains, artificial waterfall, and ponds.
Upcycle old stuff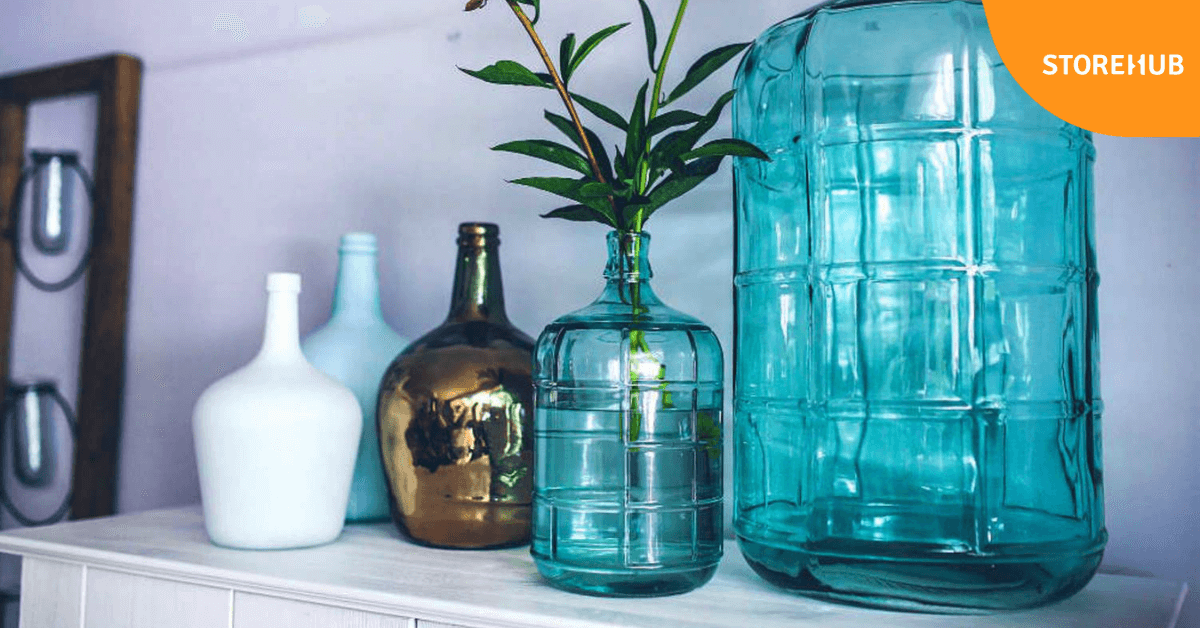 Photo by DIY Projects
Put old stuff to good use.
Upcycle old glass bottles with ribbons and flowers or use old picture frames to redecorate your space. This will give a personal touch to your F&B store that your customers won't forget.
Attractive details and decor may evoke diners to take photos at your restaurant and post them on social media.
You can consider this free publicity and definitely an awesome way to attract new customers.
6. Lighting sets the mood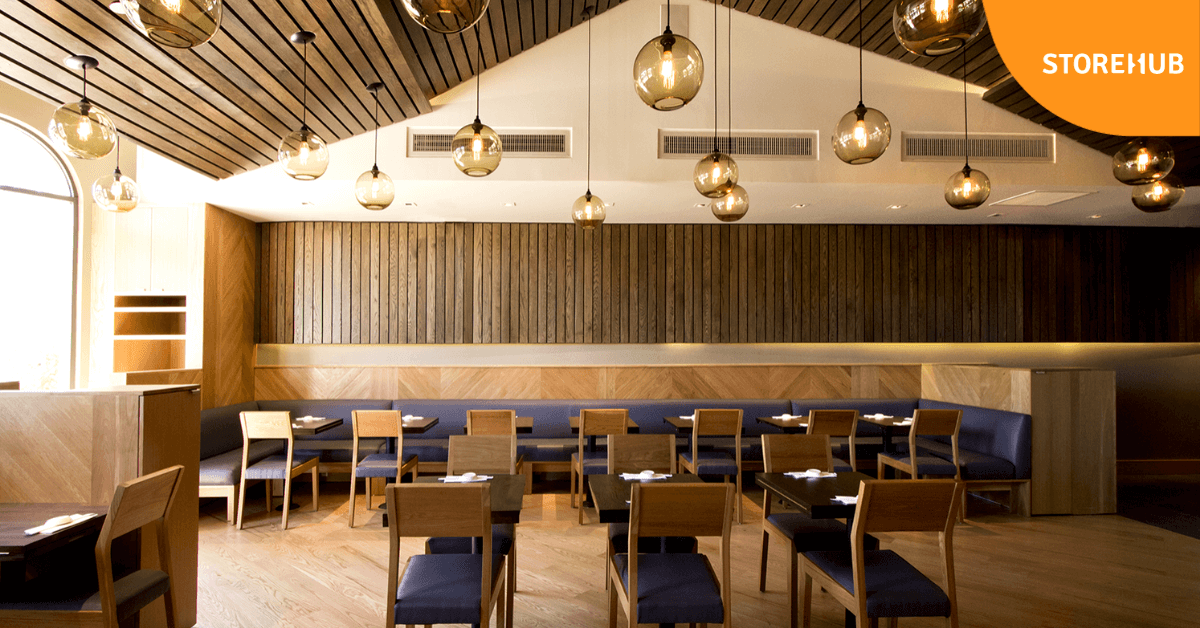 Photo by Niche
Lighting plays a huge role in setting the mood. You should always incorporate lighting according to the feeling you want to offer to your diners.
Do you want it to feel bright and lively or mellow and cozy?
Generally, bright light is stimulating and dim light is calming.
We have three common type of lighting for you to look into:
Ambient lighting – This is light that already exist in the space. You can achieve this with natural lighting or electric overhead fixtures.
Task lighting – The function of task lighting in an F&B store is to provide illuminance to complete specific activity. Examples of task lighting are table lamps, overhead lamps, and ceiling fixtures.
Accent lighting – This is the best lighting to highlight specific areas of your restaurant. Common type of accent light include floodlights, track lighting, and wall sconces.
To create a pleasant dining experience for customers make sure the lighting is not over the top bright or pitch black dark because the intention here is for customers to dine comfortably.
The ideal lighting can promote customers to enjoy the ambience and possibly order more.
7. Music to match the vibe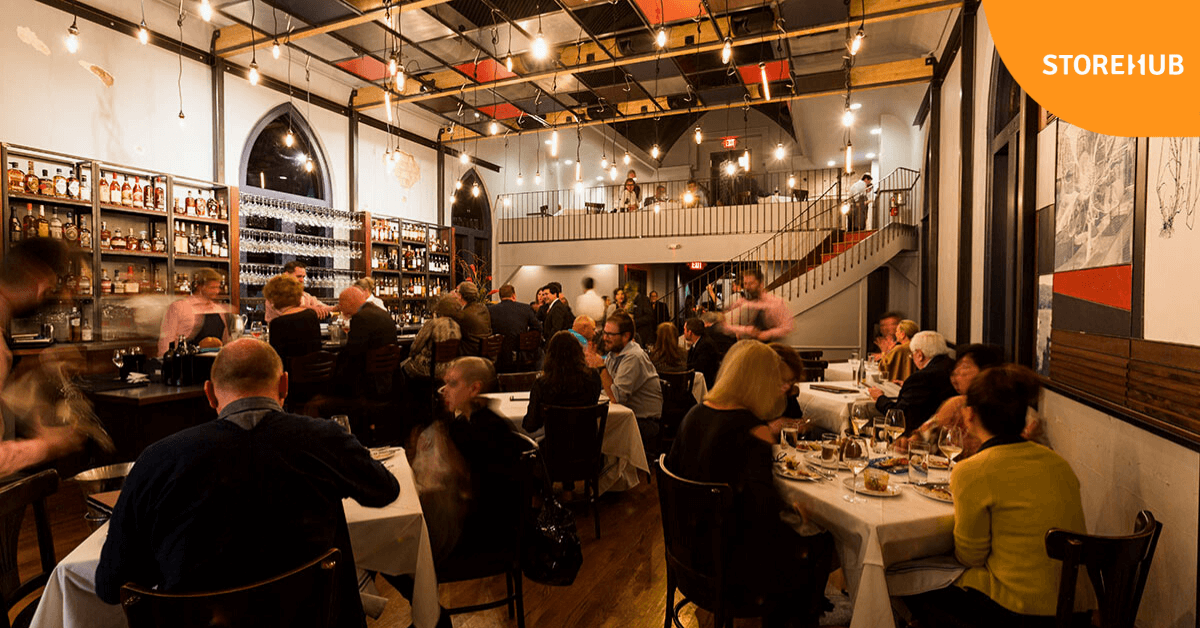 Photo by Tasting Table
You should never underestimate the power of music.
Music playing in the background of your restaurant can determine the type of experience your diners will have.
To do this right, be sure to choose the music according to the cuisine and concept of your restaurant.
Here are some music genres best suited for your business:
Cafe or coffee shop – Light genres of electronic music such as acid jazz and deep house. This genre is perfect because the track structure is more simple than other electronic music genres.
Bar or pub – Space for loud gatherings should play any kind of rock: classic rock, punk rock, garage rock, glam rock, alternative rock, etc.
Casual restaurant – For casual restaurants, we recommend playing soft pop music in the background. This will provide a relaxing and fun atmosphere.
High end restaurant – The perfect choice would be soft jazz and classical music. The music selection for high end restaurants has to be carefully selected because this is a place where people go to spend money and receive high quality service.
Fast food joint – This is the best spot to play trendy pop songs! The popular music genres are: R&B, hip-hop, electro house, dance, pop, etc. The aim here is to create an atmosphere of eat and go.
Given that, we're pretty sure the last thing anyone wants is dining in an awfully quiet restaurant.
So play that music and get vibing.
You've made it to the end!
These are some of the major considerations when it comes to planning the layout of your F&B store to potentially increase sales.
Remember, at the end of the day, your goal is to satisfy your customers' overall experience.
We hope this guide is simple and easy for you to digest.
Power your business with StoreHub!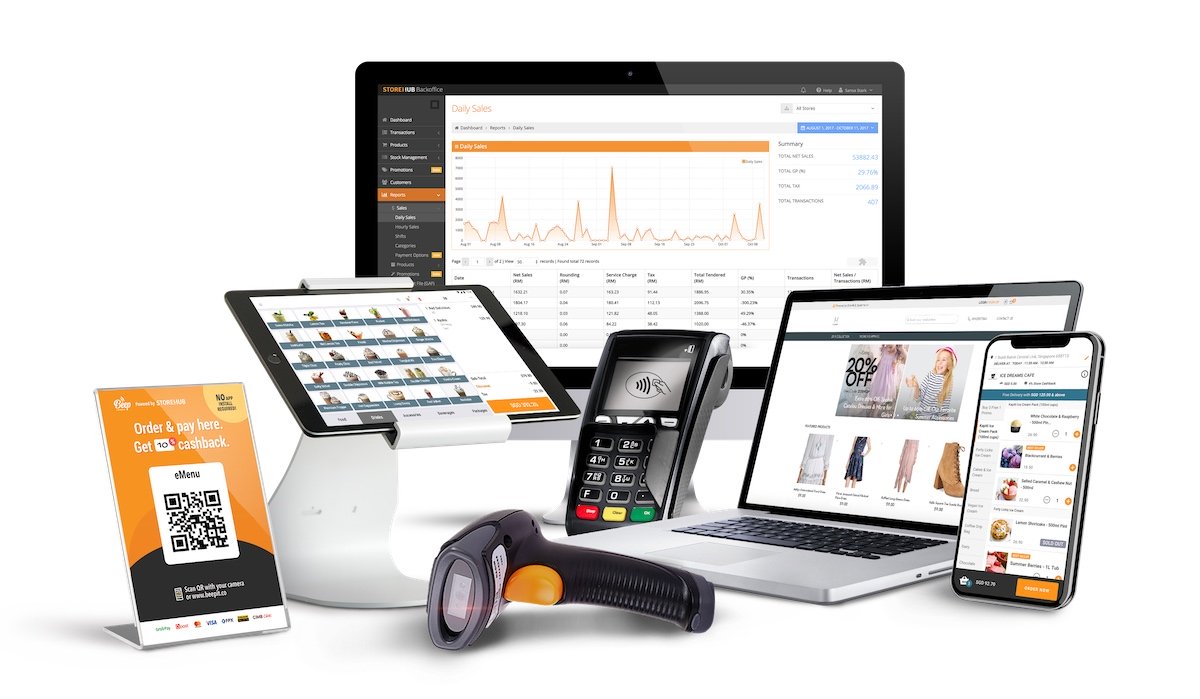 Click here to find out how StoreHub can help you manage and grow your business