Reading Time:
9
minutes
Did you know that 86% of customers are willing to pay more for great customer experience?
Eating out at a restaurant is not just about eating good food.
If customers are going to be spending money at your restaurant, they'll be expecting a good dining experience in return.
For an F&B business, great customer service is essential for success as it can either make or break your restaurant.
The restaurant manager and staff all share the responsibility of ensuring that the customers are treated well so that they leave with a positive impression of their dining experience.
By doing so, it'll encourage customers to come back to your restaurant again and even recommend it to their family/friends.
Generating repeated sales is not the only benefit you can get with good customer service. It can also:
Enhance brand reputation

– delivering good customer service can act as a subtle marketing tool that encourages word-of-mouth advertising. Customers will be more than happy to tell their family and friends about the great dining experience they had. This is additional advertising for your business, and the best thing is that it's free!

Provides a competitive advantage

– use customer service as your unique selling point to set your F&B business apart from your competitors.

Charge premium prices

– by offering excellent customer service, it gives you the opportunity to charge more for your menu items because customers are willing to pay more to feel special.

Improve staff motivation

– creating a work environment that values customer care sets a good example for your staff. The respect and kindness that is emphasised will create a more pleasant working environment and make employees feel good about what they do.
Read on to find out 9 ways to deliver excellent customer service at your restaurant.

1. Hire people with the right skillset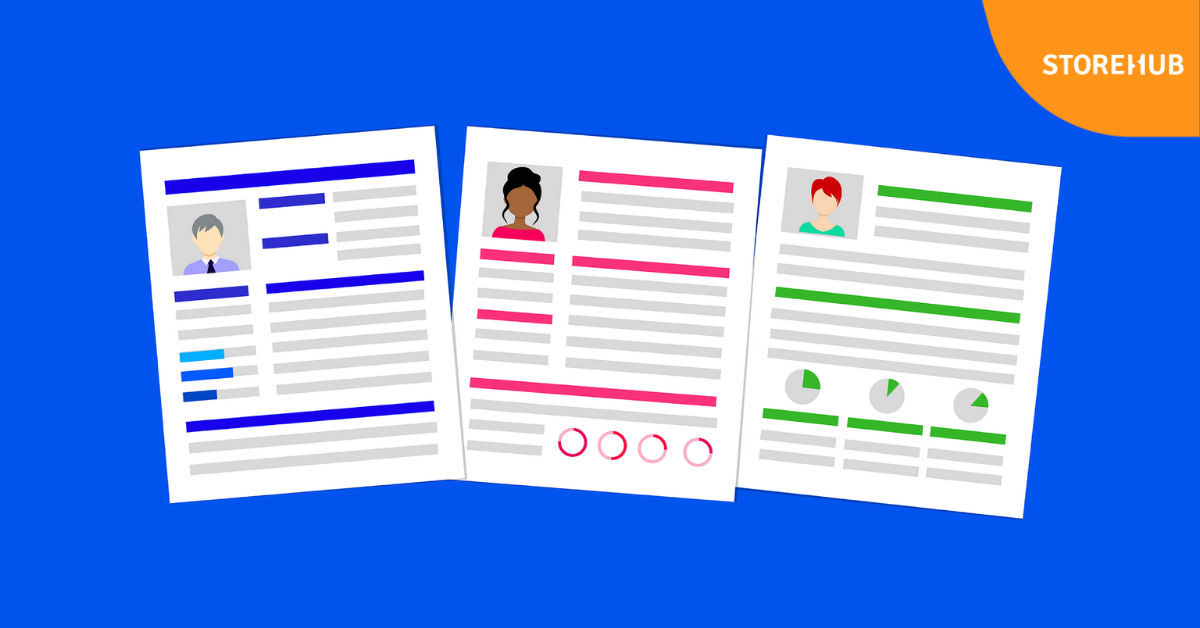 Great customer service is the secret to F&B success so it's important to get things right from the start.
However, the search for people with great customer service skills is harder than it might seem.
Here are a few of the top customer service skills you should be looking for when hiring:
Persuasive speaking skills

– being able to turn problems into solutions and offering compelling arguments that can lead to purchases.

Empathy

– the ability to understand another person's emotions and their point of view.

Ability to use positive language –

when promoting a new dish or dealing with a customer problem, it's important that you are able to steer the conversation towards a positive outcome using positive language.

Clear communication skills – the ability to speak in a professional, clear and focused manner.
Patience –

this is a super important skill in the F&B industry. You'll definitely come across customers who are impatient and quick to stir up issues, but the key here is to remain calm and be patient with them in order not to escalate things.

Attentive –

paying attention to your customer needs and attending to them promptly.

Time management –

it is important to make sure that your staff is able to manage their time effectively so they will have time to fulfil all their responsibilities throughout the day.

Multitasking –

during F&B service, there will be times where they'll need to do multiple tasks at once e.g. serve dishes and take orders at the same time.

Knowledge –

good memorisation skills is necessary to memorise the menu so recommendations can be made to customers whenever necessary.

Thick skin –

when dealing with customers, staff needs a thick skin to handle any complaints or anger directed towards them.

Luckily for you, these skills can also always be taught.
Just make sure that your employees have an open mindset and are willing to learn, then these skills can always be improved upon during training.
2. Value your employees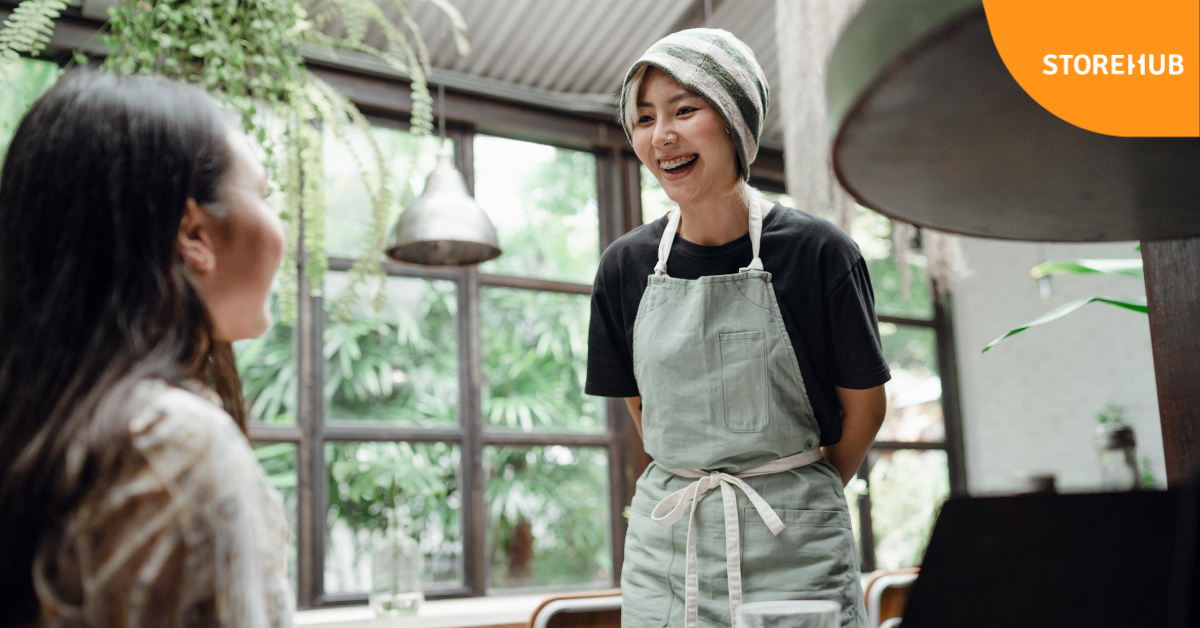 Kindness and respect to your employees goes a long way.
Happy employees will naturally radiate happiness and positive energy to their customers.
This will create a welcoming atmosphere for dine-in customers, which will in turn elevate the dining experience.
You should also encourage good communication between your employees, especially the wait staff and kitchen staff.
This will help make coordination easier during restaurant service.
For example, kitchen staff letting the waiters know approximately how long a dish will take.
3. Customer service training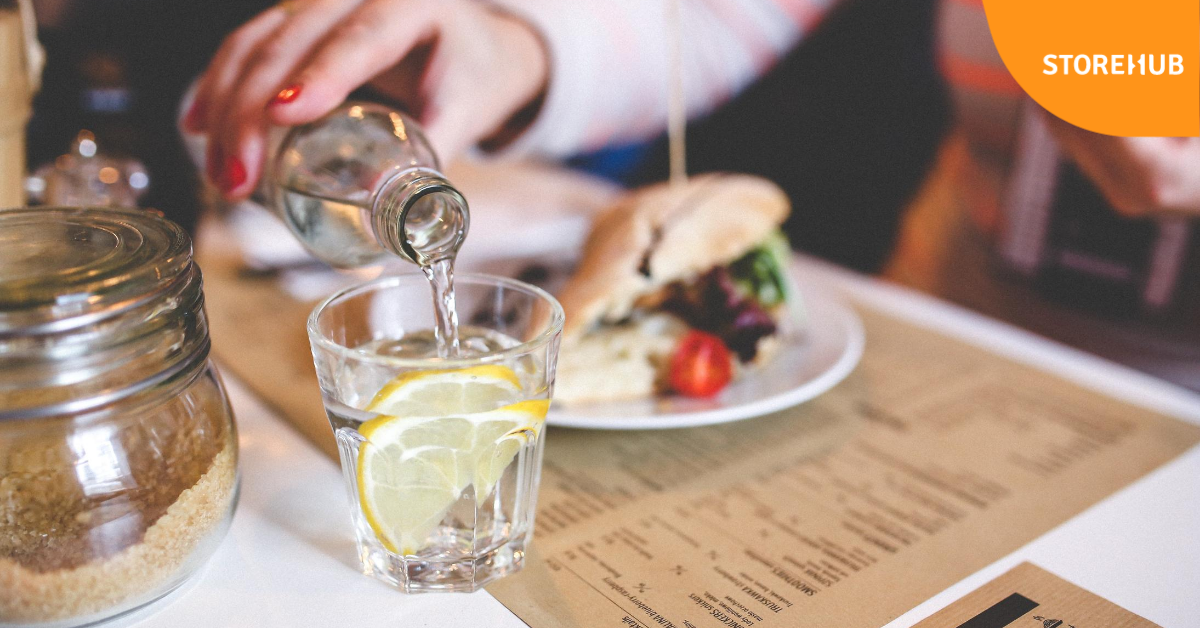 In order to provide excellent customer service, you'll need to train staff members on the techniques aimed at making customers happy.
Make sure that it is mandatory for each of your staff members to attend this training so that everyone is aware of the expectations customers expect from dining in.
Some basic etiquettes include:
Avoid interrupting customers while they are eating or conversing with someone else, but if there is a need to, do so politely.
Serve and clear dishes from the customer's left-hand side. Pour or refill drinks from the customer's right-hand side.
Asking customers whether they're ready to have their orders taken.
Clear plates, bring the check and process it promptly after customers ask for it.
Encourage staff to smile at customers and greet them nicely.
Placing dishes and cups down on the table gently
To make sure that everyone in the business is on the same page, it's advisable to create a customer service handbook or training manual that details the protocols for staff etiquette, the kind of services you expect staff to deliver and how to deal with difficult customer situations.
Setting these standards for customer service will ensure consistency.
Here are a few extra tips to provide superior customer service:
Know your menu inside out –

be thoroughly versed with your menu so you can recommend any dishes upon request.

Repeat the order back –

after taking customer's orders, repeat the order back to them just to ensure that you haven't missed anything or mixed up any orders.

Anticipate customer needs –

try to tend to customer needs before them having to ask e.g. providing extra napkins for finger food, refilling water glasses before they're empty etc.

Serve drinks and appetisers first (when possible) –

this will reduce the wait time between courses and customers will have something to drink or munch on while waiting for their main dish.

Avoid being pushy –

especially when you are trying to upsell certain dishes. There's nothing customers hate more than being forced into ordering something they don't want to order.

Give customers their privacy

– no one likes it when the wait staff hovers around your table constantly. Let customers have their personal space when deciding what to order.

Be truthful about any issues – if there is an unexpected delay that will increase the cooking time in the kitchen, the serving staff should let customers know ASAP. The best thing to do to soften the blow is to explain the problem truthfully and ask if there's anything you can do to make up for it e.g. free drink or an appetiser as compensation.
4. Provide consistent products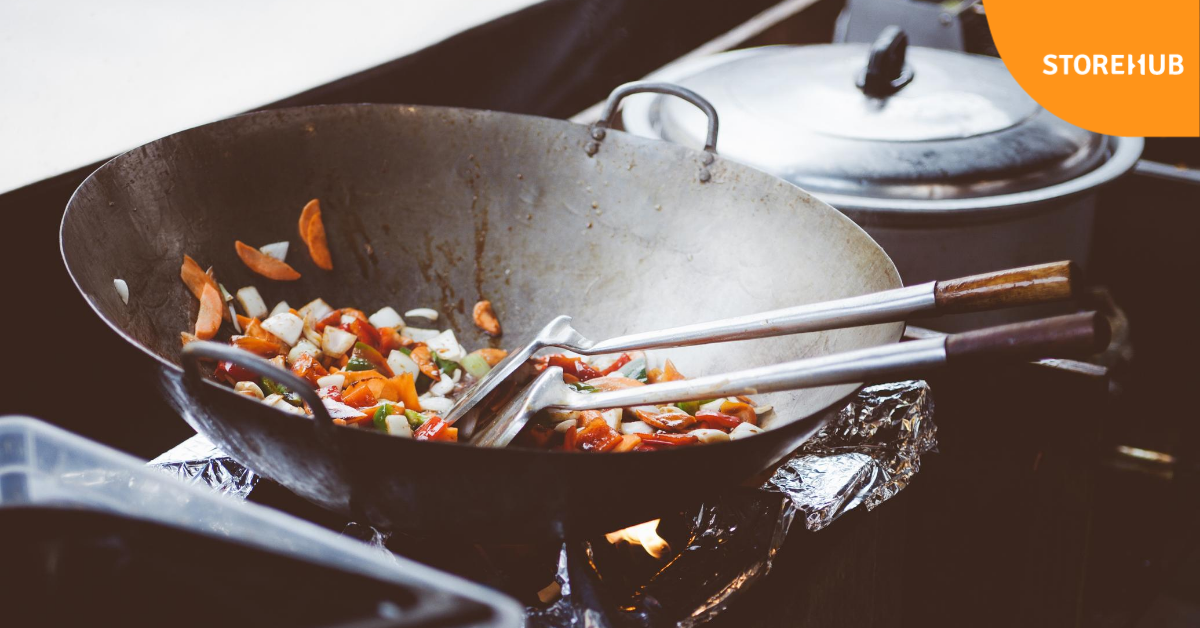 Consistent food quality is extremely important in the F&B industry and is an integral part of customer service.
If a customer likes your food when they first visit, but don't find the same quality or quantity when they visit the next time, it will cause customers to regret their decision and not want to recommend it to their friends or family.
Even something simple like overcooking or undercooking the meat, the inconsistency is enough to quickly taint the first positive customer experience.
5. Personalise the dining experience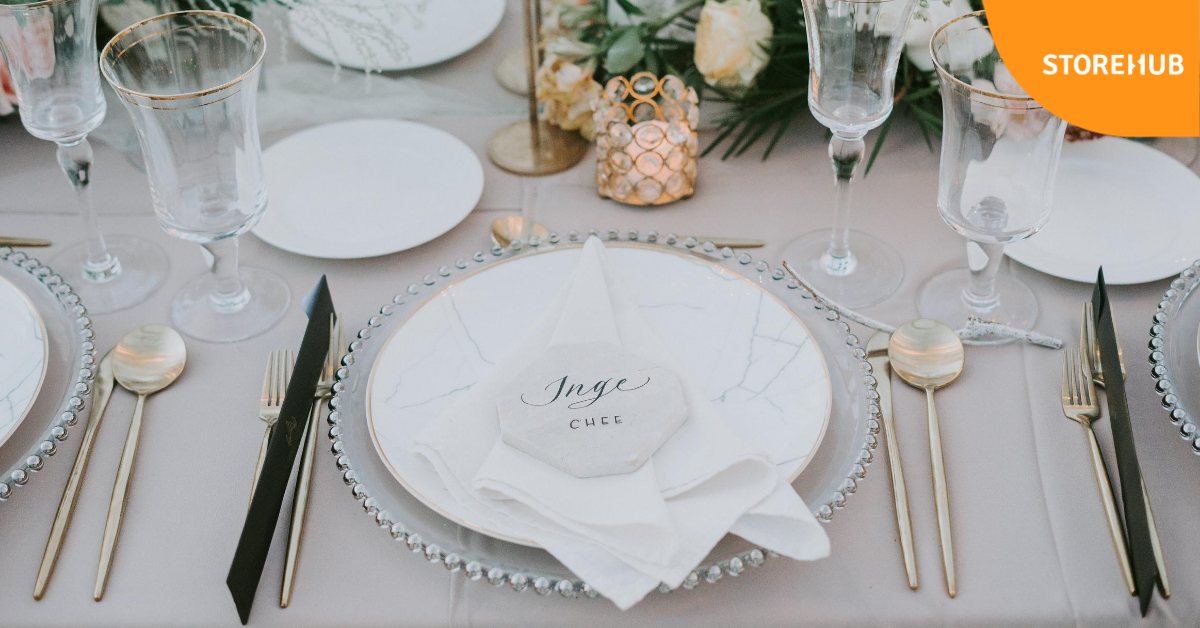 Having a personalised touch goes a long way in making the dining experience fun and memorable.
Something as small as greeting customers by their first name can make them feel cared for and appreciated, for example, "Hello Samantha, right this way!".
For loyal returning customers, you can provide excellent customer service by remembering their most frequent order or favourite dish/drink.
If you have a loyalty program in place, you can also utilise customer data to send out personalised emails and offers to customers.
6. Reduce wait times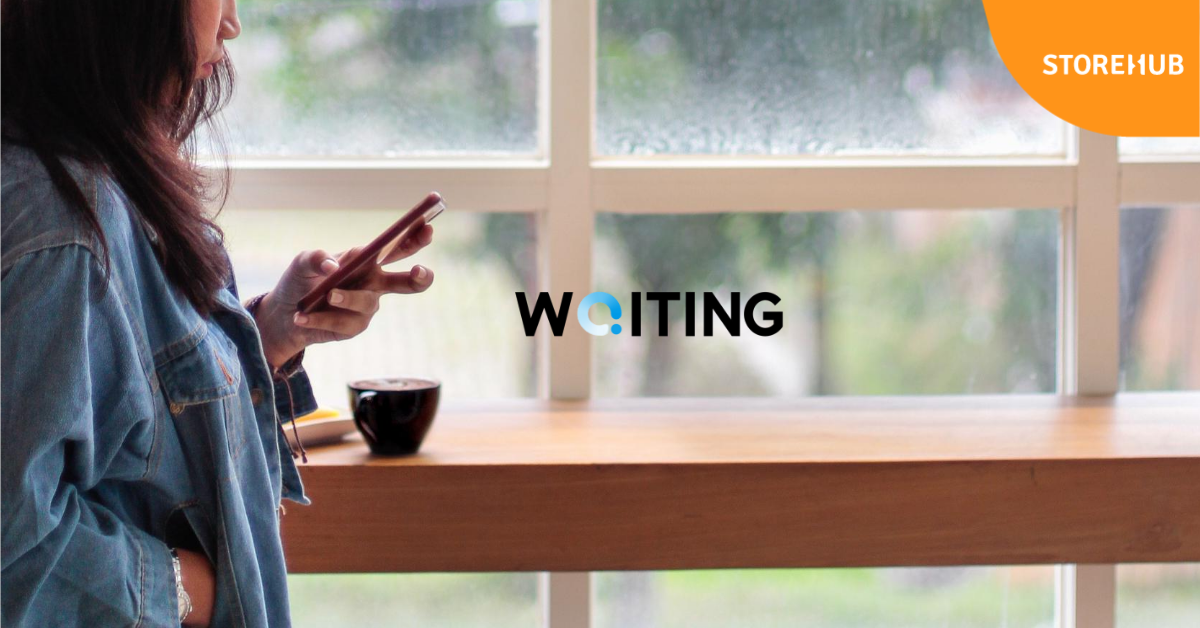 To avoid irritated customers, you want to refrain from letting customers wait too long before serving them.
As you may know, many people are turned off by poor F&B service. This could include delays in:
Seating customers

Offering menus

Taking their orders

Serving the meal

Bringing them the bill
Prolonged wait timings can disappoint customers and once customers become disappointed, it can be hard to win them back.
A smooth and speedy service is essential to a good dining experience.
Here are a few of our top tips:
Make sure you have enough staff working so customers won't have to wait too long to order or be served.
Let customers know in advance if a particular dish takes a bit longer to cook, .

If there is already a line of customers waiting, let them know roughly how long they might have to wait for.

It's always better to overestimate and surprise customers with a shorter wait time than disappointing them with a longer one than promised.
Keep customers busy in their wait time by offering complimentary bread or snacks.
Provide access to complimentary Wi-Fi.
7. Deal with customer complaints promptly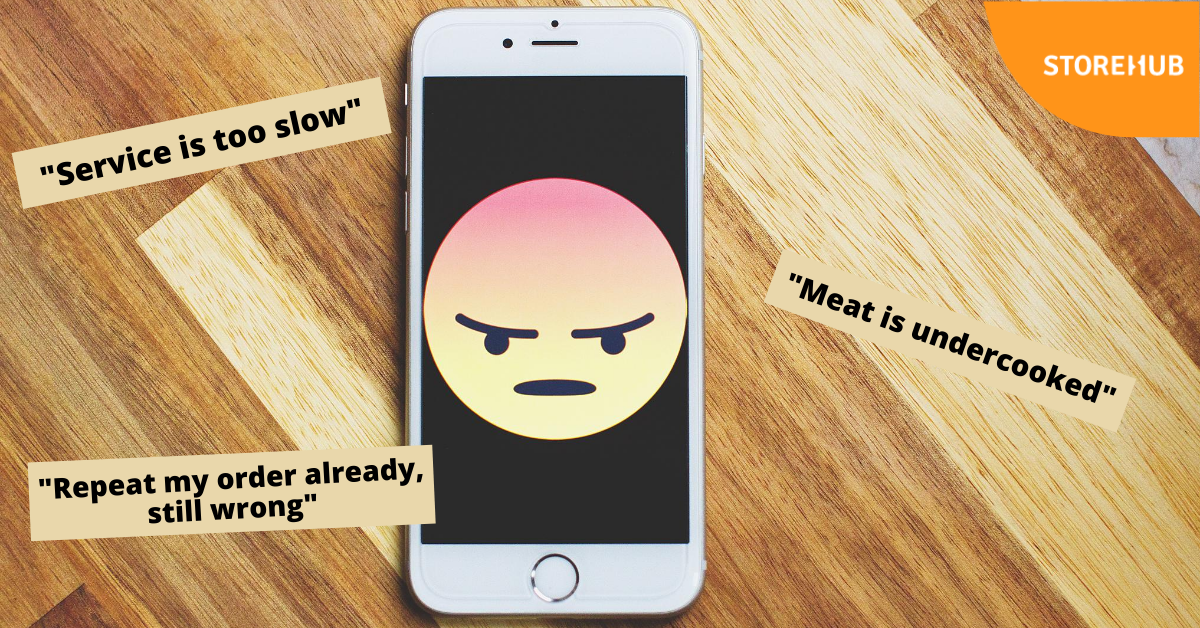 "Walao, why is your service so slow?"
As an F&B business owner, I'm sure you've received your fair share of customer complaints.
There's no avoiding customer complaints but if you want to limit the negative impact on your business, you'll have to deal with them promptly.
No matter how hard you try to avoid it, something is bound to go wrong.
When this happens, your goal is to deal with the problem immediately and cheer up the customer.
It's best not to let customers be angry for too long as this will only cause more problems in the long run.
Here are a few tips for dealing with customer complaints:
Be patient and listen intently to their problem without interrupting.
Take accountability for the mistake by acknowledging that there is a problem.
Apologise and let them know you are very sorry.
Maintain eye contact and watch your body language.
Remain calm, try to empathise with them and don't act out in anger, particularly if you don't agree with them.
Don't try to shift the blame onto someone else.
Attempt to negotiate a solution that both of you are happy with. This could be a discount off their meal, a complimentary dessert, a voucher for their next visit and so on. These little acts can make your customers feel valued and appreciated.
The main goal is to solve the problem quickly without creating unnecessary drama.
In today's digitalised world, you want to avoid customers complaining on their social media platforms or writing a bad review for your F&B business.
These online reviews will damage the brand reputation and discourage new customers from coming, so you'll want to avoid these at all cost.
8. Make use of customer feedback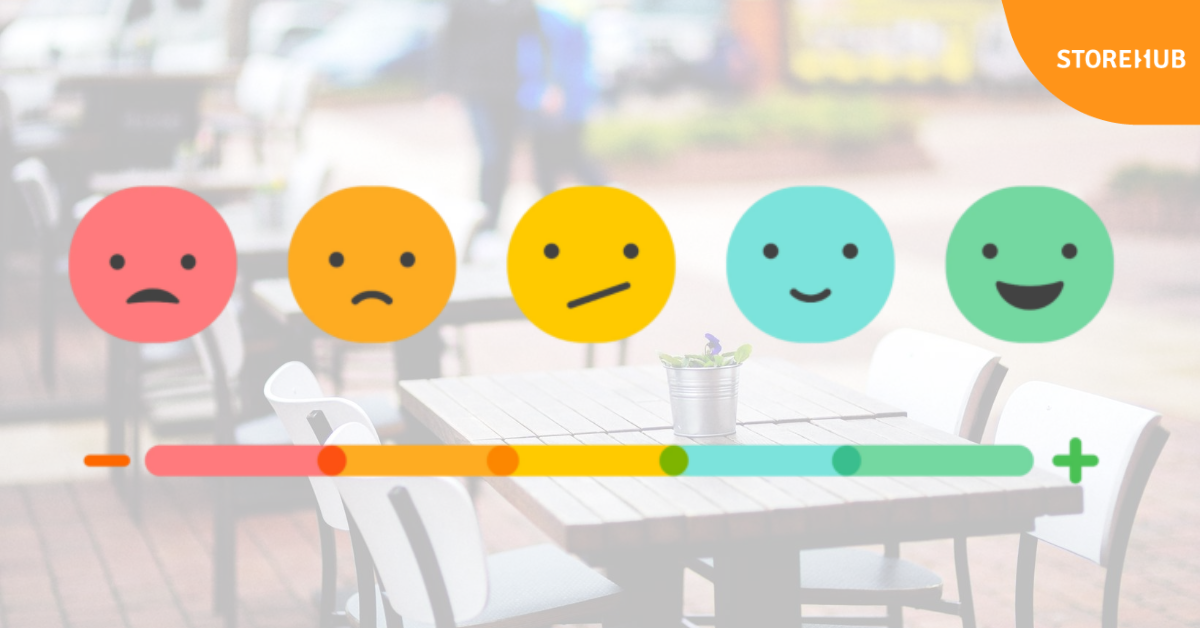 Good customer service means showing your customers that you value their opinion.
Whenever possible, give customers the opportunity to leave feedback.
This shows them that you care about their opinions and are always looking for ways to improve.
Take customer feedback as a learning opportunity for identifying areas that you are doing well in but also areas that need improvement.
You can provide even better service by knowing exactly what your customers want and expect.
By acting on the feedback given, you will not only enhance the customer experience but also build better customer relationships.
This will lead to long-term customer loyalty and increased revenue for your F&B business.
9. Use technology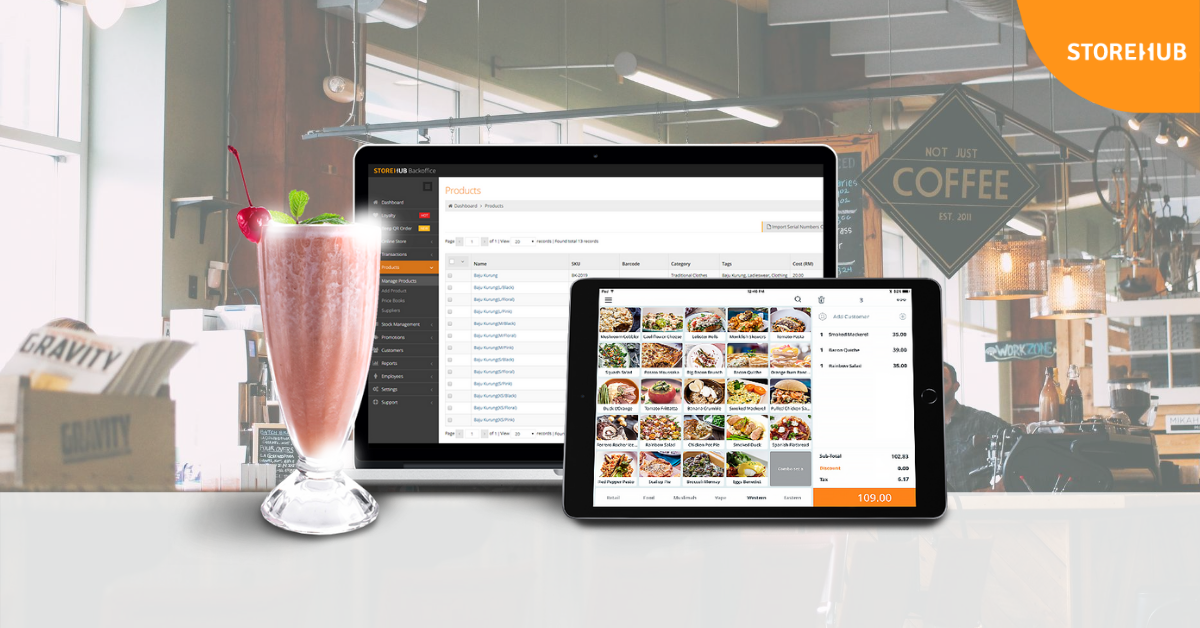 There is now a huge opportunity to use technology to streamline your F&B business operations, which can immediately improve your customer service.
Let's take a look at a few ways that technology can enhance your business:
Online food ordering feature
There are now online platforms, like Beep QR Order, that give customers the ability to instantly order through an online menu.
It allows customers to conveniently browse and order straight from their phones, which reduces wait times and wait staff interactions.
During the COVID-19 pandemic, this became particularly popular as it was the safest, quickest and easiest way for customers to order.
Tablet ordering system
Instead of using a pen and paper to take down orders, a tablet ordering system can significantly improve a customer's dining experience as:
It eliminates manual errors so orders are taken more accurately.
Speed and efficiency of service are improved as orders will be instantly sent to the kitchen.
More customers will be served as a result of the increased speed and efficiency of service.
Online reservations
If you have limited seating capacity, it would be worth using a digital platform where customers can book tables in advance.
With this online booking system, you can view customer information and can easily estimate waiting times for walk-in customers.
Customer relationship management
Customer relationship management has become essential in the F&B industry.
It helps improve customer satisfaction through loyalty programs and other CRM techniques.
Having a strong POS system, like StoreHub, helps give F&B businesses excellent insights into customer data such as:
Their contact details

Their frequency of visits

Their preferences

Average spend per visit
These insights can help F&B owners make more informed decisions on improving customer service.
Enable Beep QR Order for your F&B business now!