Reading Time:
2
minutes
In March 2020, StoreHub launched Beepit.com.
This site served as the food delivery platform for F&B businesses that run their own food delivery service through Beep Delivery.
And now…
StoreHub has released the consumer-facing Beep food delivery APP!
What does this mean for F&B business owners?
You might think… "Ha? Yet another food app? What for?"
Well, this food delivery app is exclusively for merchants who are powering their own food delivery service through Beep Delivery by StoreHub.
Here are 3 Beep app benefits for restaurant owners:
get discovered by customers up to 20km away
let customers easily reorder their go-to meal from you – again and again
encourage customers to keep coming back with cashback that can be claimed and tracked through the app
Your cafe/restaurant will be available on the Beep food delivery app if you're on Beep Delivery.
How does Beep Delivery work?
For StoreHub merchants, Beep Delivery is a food delivery feature that you can enable in your StoreHub BackOffice so you can run your very own food delivery service.
Check out these local F&B operators who are using Beep Delivery to increase their sales.
Now, once you've enabled it, you can set up your online menu.
You'll get a direct store link like this: idc.beepit.com.
You can share this link or people can discover your restaurant on the newly launched Beep app or even the Beepit.com website.
And when it comes to delivering your food, worry not.
Beep Delivery comes with a fully integrated logistics option so you don't have to worry about finding riders for your orders! Yay!
Delivery partners include Lalamove and GoGet, to name a few.
You'll also be able to:
manage all food delivery and in-store orders

collect and view customer info

get sales reports so you can make better business decisions
How is Beep Delivery different from other major food delivery marketplaces?
That's a good question.
And here's the thing, no product is meant to serve everyone.
Beep Delivery is perfect for your restaurant/cafe if you want to:
save money on food delivery commission fees that are cutting down your profit margin
reach even more customers, up to 20km away (#FunFact Our data shows that the majority of Beep Delivery orders are from customers about 8km away from the F&B outlets)
move away from taking food delivery orders manually through messaging apps like WhatsApp or FB Messenger (this means no more prank orders, because only paid orders get sent to you and your kitchen)
want an all-in-one F&B tech solution that combines an integrated POS system + inventory management + food delivery feature + cashback loyalty program + QR table ordering system
If these are things you care about, and if you want to grow your sales and business through data and automation, then you've come to the right place!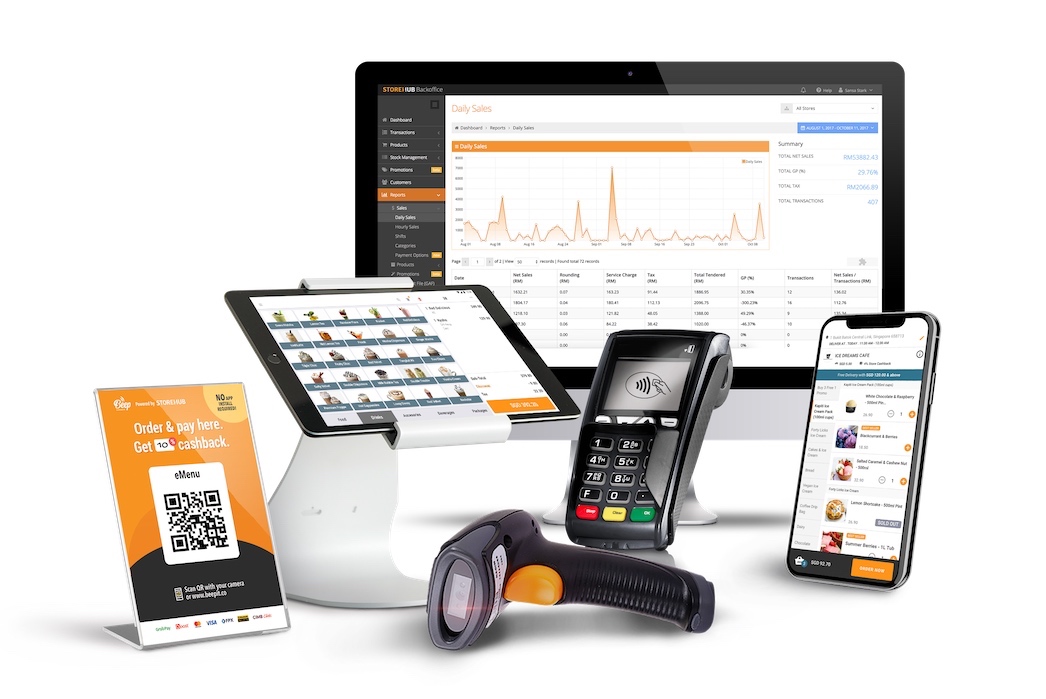 Apply now to get a free StoreHub demo for your F&B business