Reading Time:
6
minutes
As an F&B business owner, managing operations is one of the biggest struggles – even more so during the new normal when everything has changed. Today, additional SOPs, foreign labour restrictions, and changing consumer demands all have the potential to impact your bottom line.
That's why streamlining operations has become more critical now than ever before. With fewer staff and multiple order channels to manage (from dine-ins, to takeaways, and deliveries), surviving and being profitable depends largely on how efficient your operations are.
Don't worry though – it doesn't have to be difficult. Read on to learn some tips on how you can improve operational efficiency!
What does "restaurant operations" mean?
Restaurant operations simply refer to the process of running a restaurant, including the activities and processes involved. Some examples include:
Sorting out ingredients

Food preparation

Supplier management

Accounting

Reporting

Customer service
These front of house and back of house tasks are usually referred collectively as "restaurant operations".
How can I improve my restaurant operations?
Let's face it – running a restaurant can be challenging. With increased competition and shifting consumer demands, achieving operational efficiency can be a seemingly impossible task.
Though there is no one-size-fits-all formula to this, there are a few sure-fire strategies that you can deploy to ensure that your restaurant is one step closer to being more efficient.
1. Focus on training your staff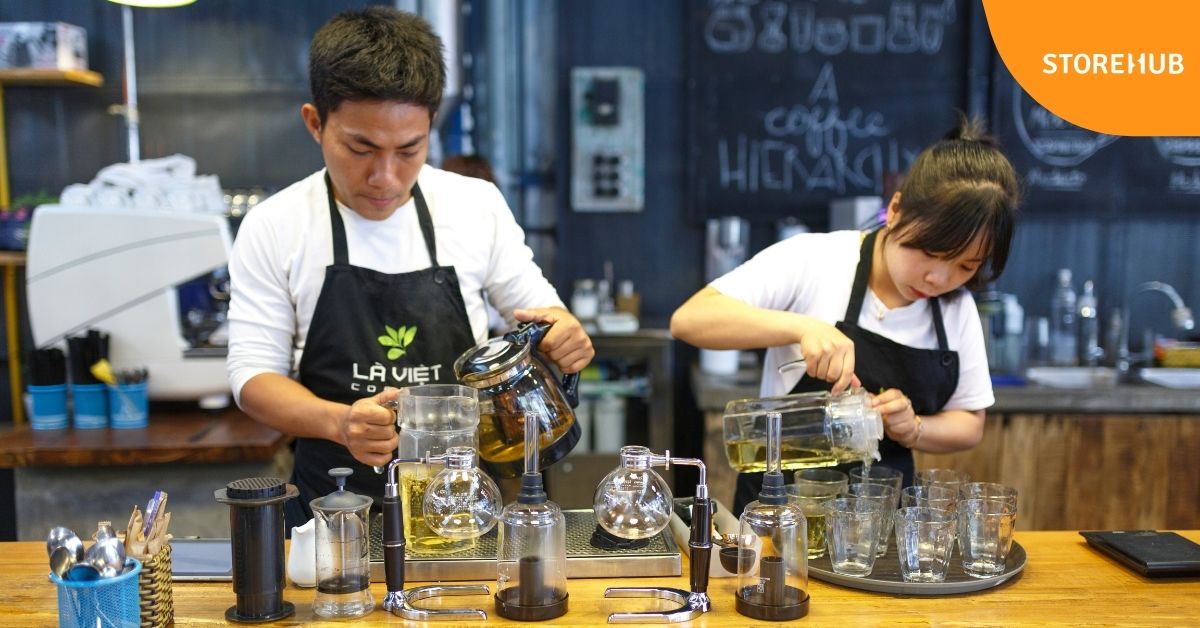 Photo by Quang Nguyen Vinh from Pexels
One of the most important investments to make when improving restaurant operations is your staff. Be sure to give them adequate and consistent training so that they have a strong understanding of your brand and products as well as the ability to serve your customers well.
Well-trained staff are less likely to make avoidable errors. This can then lead to better operational flow, shorter waiting periods, and a better customer experience. You will also need to ensure that they are sufficiently equipped with the skills they need to upsell and cross-sell to your customers.
However, beyond training your staff, tracking their performance is also important. It doesn't have to be manual, though – tools such as StoreHub's POS system enables you to both manage AND track staff performance seamlessly, including features such as:
Managing employee information and access

Tracking employee performance and work hours

Easy clock in and out

Open and close shift
2. Optimise your menu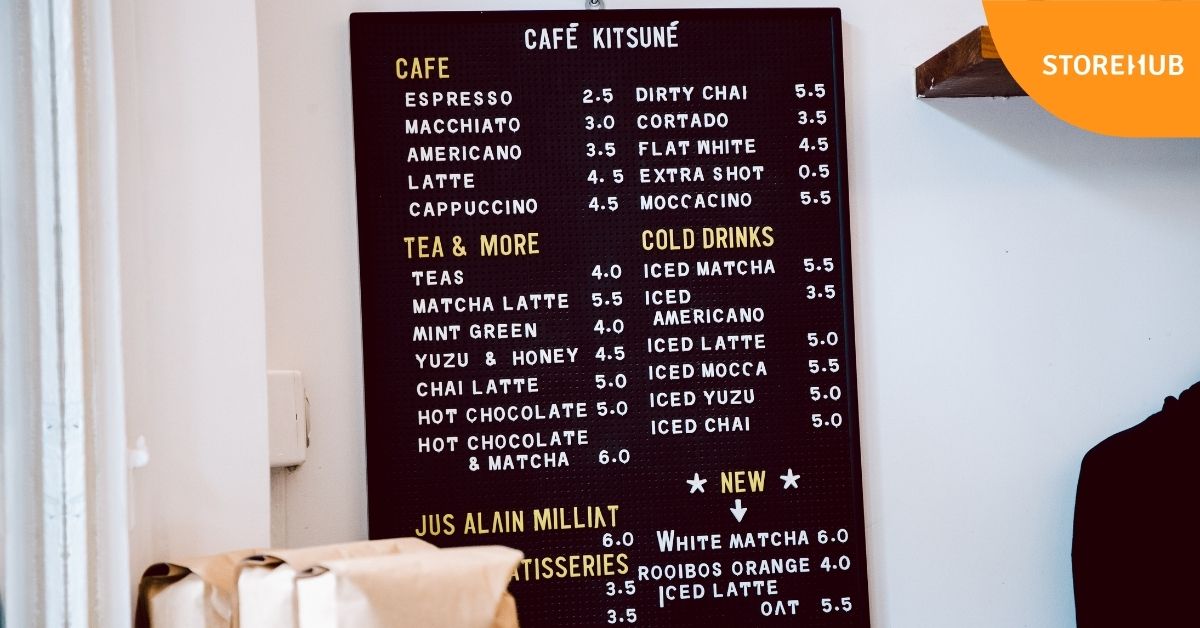 Your menu is the first impression your customers have of your restaurant, which is why you need to regularly streamline and optimise your menu. One of the easiest ways to do so is by consistently serving tasty food and beverages that are easy to prepare and serve.
Here are some ways to optimise your menu so that you are able to improve operational efficiency at your restaurant:
Be sure to limit the number of pages that you have in your

dine-in menu

. It is impossible to cater to every customer's tastes and preferences, so don't worry about that. Instead, focus on your bestsellers and continue working on getting them to be the best around. Remember, the goal here is quality and not quantity.

Not all of your dine-in menu can be handled well during delivery. Delivery menu items need to account for delivery, handling, and other unavoidable circumstances that may arise, so be sure to optimise your delivery menu accordingly.
3. Relook at your table layout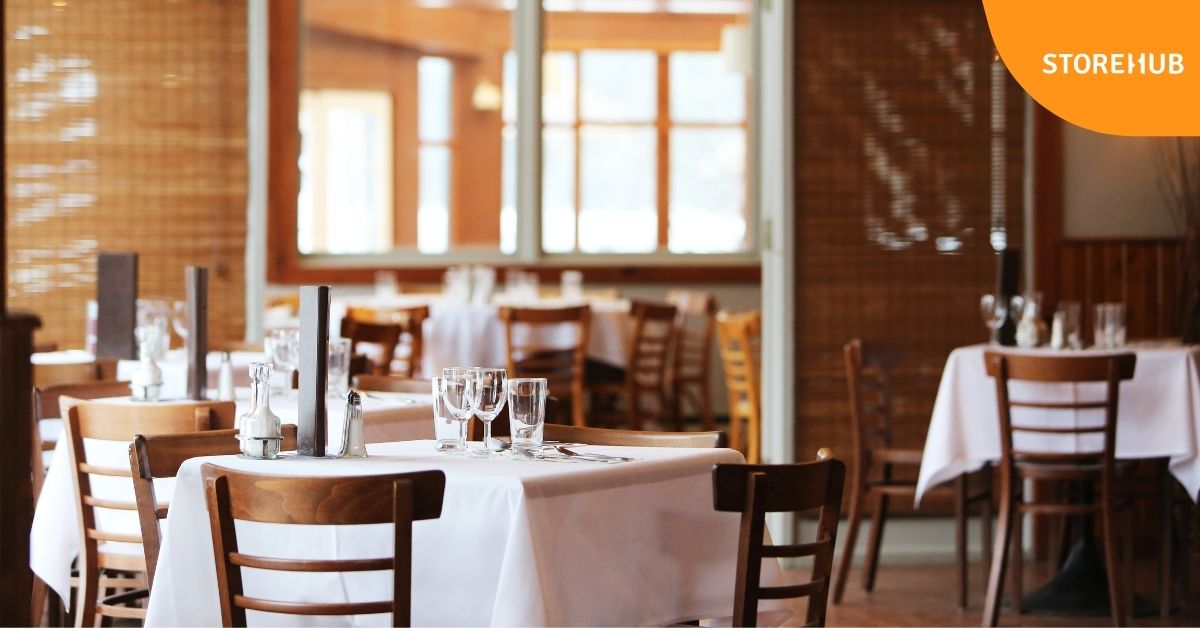 With the new normal, comes new SOPs. Now, open air seating is encouraged, and social distancing measures are mandatory. Failure to comply can result in hefty fines that could potentially impact your business' reputation and even profits in the long run.
This is why you'll need to forget everything you know about table layouts pre-pandemic, and focus on optimising for the new normal.
Things to consider when rearranging your table layout:
Ensure that there is more than enough space between tables and seats for social distancing, and for a smoother movement of both staff and customers.

Your kitchen station should be set up in a way that eases the flow between the front and back of the house.

If your restaurant takes up two floors, optimise workflows so that you are able to serve customers upstairs more quickly, e.g. having a dumbwaiter lift will help ease staff workload and improve efficiency.
4. Automate the ordering process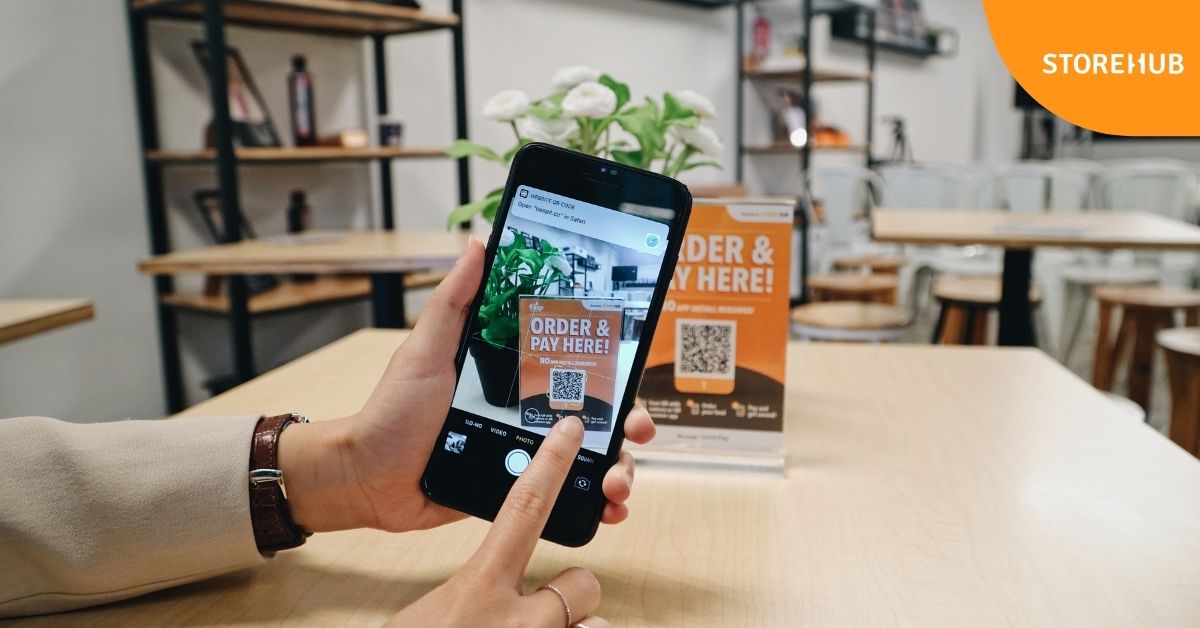 Say goodbye to manual order taking, and welcome the new era of automated ordering and payment. Contactless Ordering & Payment options are widely available and highly sought after by F&B business owners today in order to ease operations, especially at a time when there are multiple order channels to manage as well as a labour shortage in the market.
Here are some ways you can automate the ordering process:
Dine-in

: Offer a digital menu that customers can view, order, and pay for with just their mobile devices. One such system that allows you to do so is StoreHub's Contactless Ordering & Payment system called

Beep QR Order

. With this system, you won't need additional headcount as orders are sent straight to your kitchen!
(P/S: We understand that the new normal can be difficult to navigate for F&B business owners, so we're offering 0% transaction fees on all Beep QR transactions from now until further notice – sign up here!)
Delivery:

Managing multiple order channels can be a challenge. In order to take online orders more efficiently, consider the

StoreHub Ecosystem

, which allows you to receive notifications automatically on your POS system when an order comes in. If you opt into the StoreHub Automated Logistics Programme (SHALP), your orders will also be automatically assigned to a rider, enabling you to serve your customers more quickly.
5. Keep track of store operations with a POS Ecosystem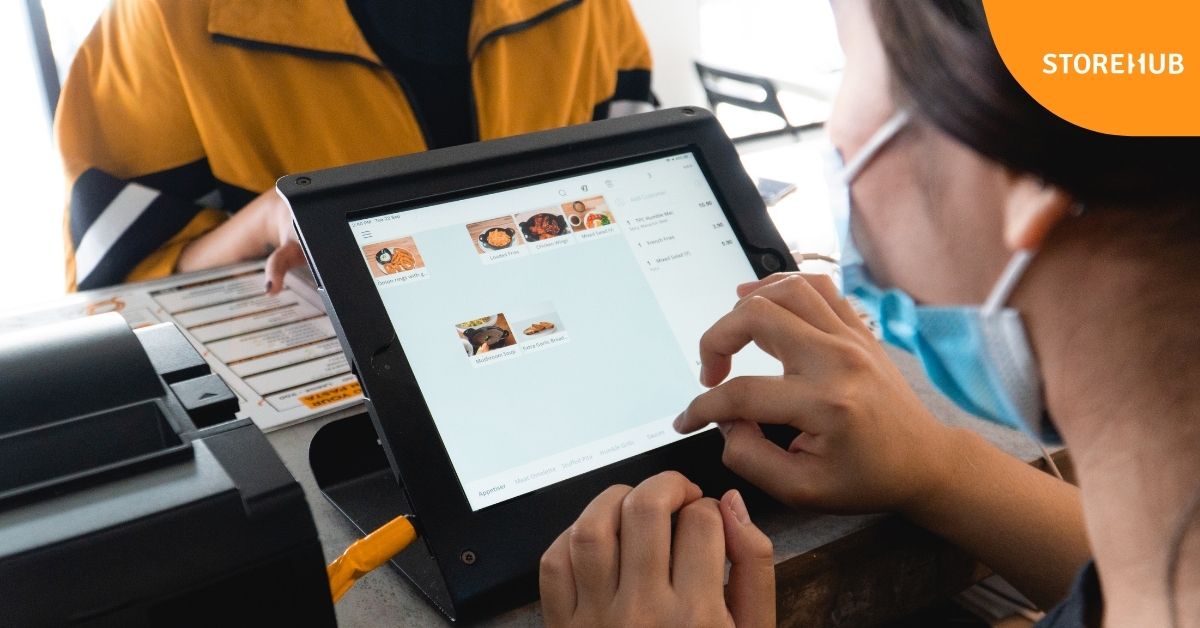 Beyond menu, staff, ordering and payment, there are many other factors that contribute to operational efficiency – such as inventory, promotions, and customer engagement. With a robust POS Ecosystem like StoreHub, you'll be able to sync your restaurant data and manage your store(s) with ease. Some key features include:
Inventory tracking

– Composite inventory allows you to keep track of the movement of your ingredients and menu items as a whole. This also allows you to plan ahead and reduce food waste.

Stock notifications

– Receive alerts when you are low on stock before your inventory is used up so that you don't have to worry about selling out before you're ready.

Supplier relationship management

– Notify your suppliers automatically when the inventory level drops to a pre-set limit. This allows your supplier to better prepare beforehand and deliver your inventory on time.

Reports on best-selling items and slow moving ones

– get to know which menu items sell the most quickly, and which are not being sold. Leveraging this data could also allow you to plan better promotions for the latter.
These factors, cumulatively, play a major role in operational efficiency – so be sure to always keep them in mind!
It's time for a shift in restaurant operations
Running a restaurant can be extremely rewarding if you have the right strategies to manage operations well. Be sure to leverage these tips for better efficiency and let us know in the comments section below if these have worked for you!
Power your F&B business with StoreHub's all-in-one management system now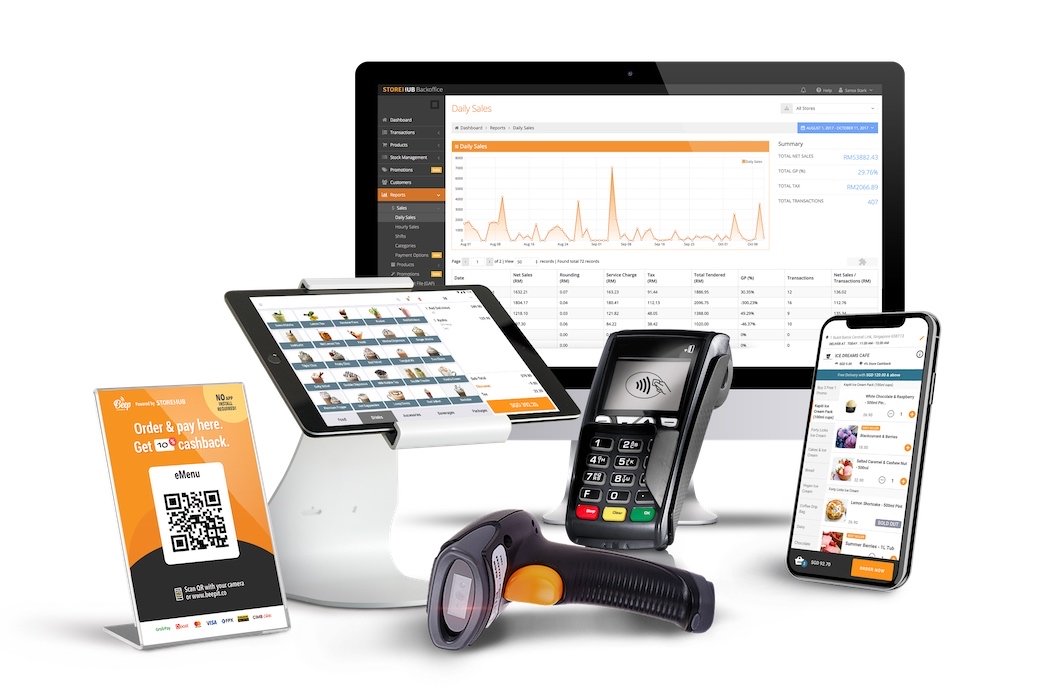 Click here to apply for your FREE StoreHub demo now