Despite the continued success of our national immunisation programme and the reopening of dine-ins, there's a large segment of Malaysians who have been so used to ordering online that they're still continuing to do s
Therefore, it is essential that restaurants still have an online ordering system in place to reach a wider range of customers!
So you may be wondering what is an online ordering system, why it's important, and what the costs are to set up a system that's right for your business. Well, fret not because we've listed out everything you need to know:
1. Brief overview of online food ordering systems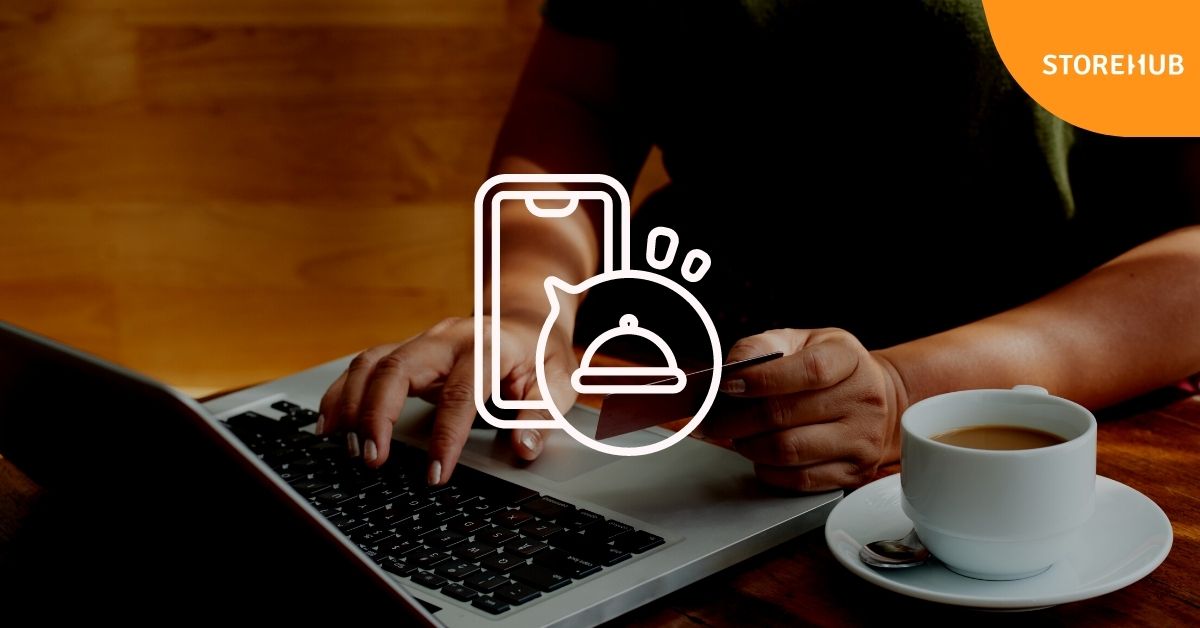 An online food ordering system allows F&B businesses to take orders and accept payments from customers via a website or mobile app.
Examples of such systems include the ones offered by fast-growing food delivery platforms like Beep by StoreHub.
In general, the core benefits of online ordering systems are as follows:
Expand customer reach and revenue

Help streamline business operations to save on unnecessary costs

Easier order tracking

Monitor customer and sales data

Build brand loyalty quicker
2. 1st party V.S. 3rd party
There are 2 main types of online food ordering systems – 1st party system and 3rd party system.
A 1st party/in-house online ordering system is used by F&B businesses that don't want to rely on external vendors to facilitate orders and transactions. The best ones are usually integrated with the restaurant's own POS system.
Alternatively, a 3rd party online ordering system enables the restaurant or café to rely on someone else to handle food orders for them in addition to a network of other merchant partners.
Each type has their own set of pros and cons:
1st Party Online Ordering System (POS integrated)
Advantages
Disadvantages

No setup fees, upfront fees or commission charges, giving you higher profit margins

Less exposure to new customers

Full access to customer data (e.g. contact information and order history), which can be leveraged to enhance customer experience

Smaller profit margins at the beginning due to large investment in own fleet drivers and any other overhead expenses

Easy to make online menu changes in terms of pricing or meal options
Table 1: Advantages and disadvantages of 1st party online ordering systems
3rd Party Online Ordering System
Advantages
Disadvantages

Provides a large customer base

Unavoidable commission charges

Extensive marketing of merchants' food items

Subject to setup fees and up-front costs

Less time and effort needed to implement and manage

Maximum limit on the number of times menu items can be changed
Table 2: Advantages and disadvantages of 3rd party online ordering systems
3. Choosing the right path to success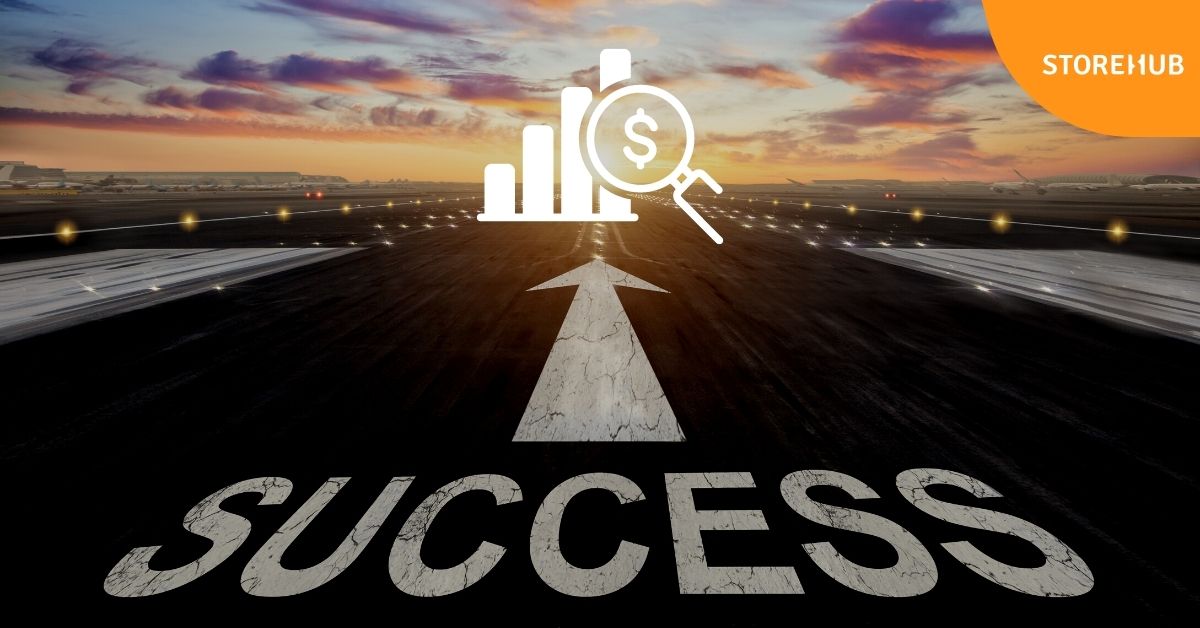 Opting for a 3rd party system is probably your best bet to get your name out there and overcome the initial hardships typically faced by smaller, newer businesses.
Look into adopting a POS integrated online ordering system, like StoreHub, as it offers a more sustainable business model.
If you're currently on a 3rd party system and now want to use a 1st party one, you need to make sure that you communicate this to your customers once you've made the transition.
You can entice them to make orders from your integrated system by creating a loyalty program or offering a discount code.
Implementing such strategies will lead your F&B business down the road of long term profitability.
However, the best approach is to conduct a detailed cash flow analysis of your business to determine the best strategy moving forward.
4. Costs of online ordering systems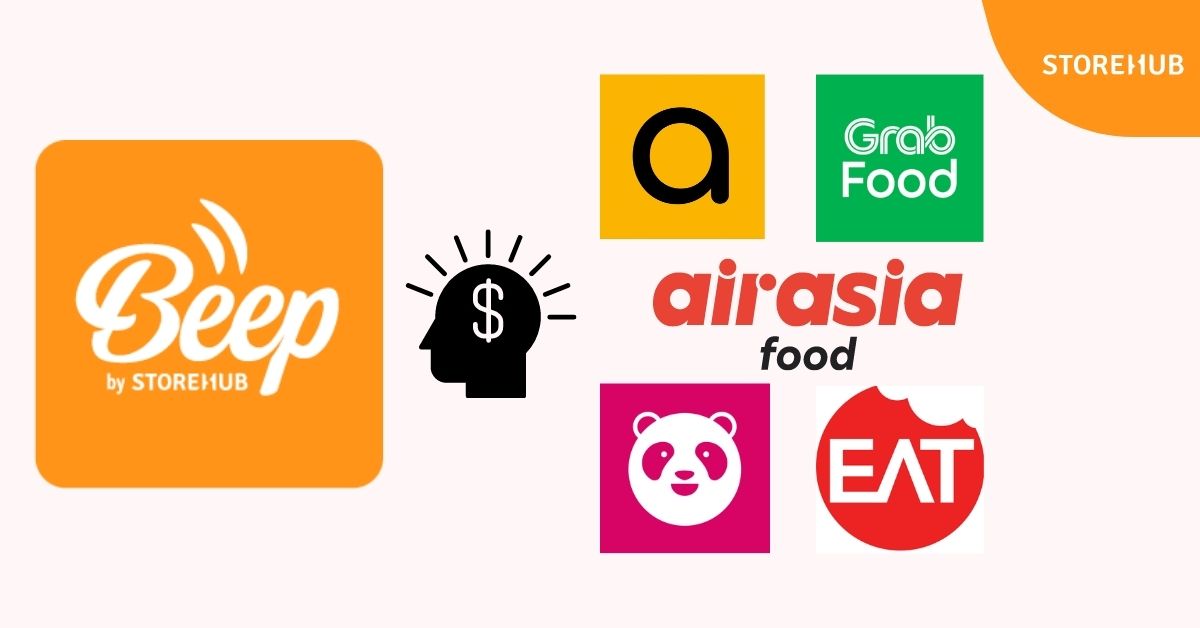 It is difficult to pinpoint which type and brand of system is right for you.
Since food delivery should be treated as a long-term investment, it's important to take your time when reading up on the costs you're expected to incur if you choose to implement a particular system.
Here is the breakdown of charges F&B establishments are expected to pay when using different brands of systems:
A) How Much Does Beep Delivery Charge Restaurants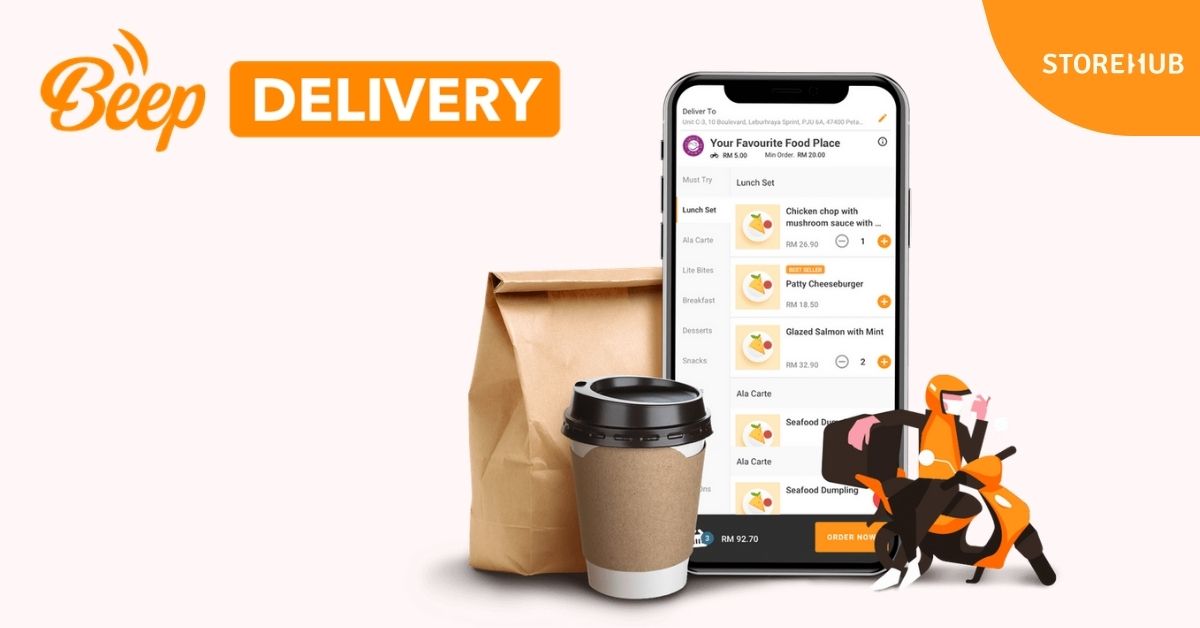 Instead of the usual 30-35% transaction fees charged by various 3rd-party online ordering systems, Beep Delivery charges 50% lower fees in comparison.
With this in mind, Beep restaurant partners can achieve an average gross profit margin of 80%, regardless of which plan you choose. Moreover, there is a RM0 upfront cost too!
Beep Delivery is also integrated within StoreHub's ecosystem, which offers F&B business owners plenty of benefits as mentioned earlier.
Another special benefit of using Beep Delivery is that it offers restaurant partners their very own beepit.com website, which gives off a sense of exclusivity to potential customers.
Therefore, Beep Delivery is highly recommended as an effective online ordering system to implement within your business, especially if you're a small or medium-sized business (SME).
B) How Much Does GrabFood Charge Restaurants
GrabFood charges its merchants a 30% service fee from the total value of each order that's received.
C) How Much Does Foodpanda Charge Restaurants
Foodpanda merchants are charged roughly between 25-35% per order.
D) How Much Does DeliverEat Charge Restaurants
DeliverEat charges up to 35% commission per sales order.
E) How Much Does Aliments Charge Restaurants
Similar to Beep Delivery, Aliments Delivery is integrated within the cloud POS system, Aliments POS. This means that food orders go directly to the kitchen, saving a lot of time and money.
It charges its merchants roughly 18% transaction fees for every order. As a bonus, there is zero setup fees with no monthly commitment.
F) How Much Does AirAsia Food Charge Restaurants
In contrast, AirAsia Food, which was launched during the pandemic in 2020, charges its partners a flat rate with the choice to switch to a 10% commission model later on.
For more information, click here to read our detailed food delivery platform comparison guide.
Digital delivery is here to stay
In conclusion, it's virtually impossible to predict the future of the pandemic and the various profound effects it poses on consumer behaviour.
But one thing's for certain – our reliance on digital technologies will continue to dictate the operating models of F&B businesses in the many years to come.
Hence why it's important to consider the right online ordering systems to navigate your business through these uncertain times.
Power your F&B business with StoreHub's all-in-one restaurant management system now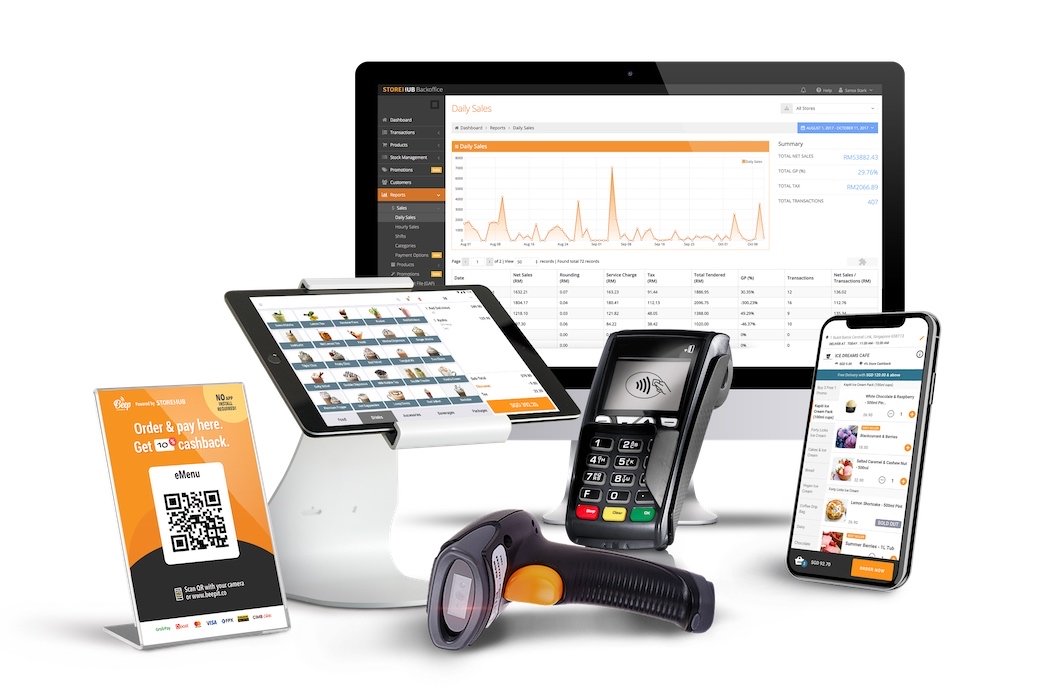 Click here

to apply for your FREE StoreHub demo