Reading Time:
8
minutes
Want some useful strategies to increase restaurant sales?
No worries, we're here to help with ideas to boost your business revenue!
Whether you run a cafe, restaurant or a bar, here are some helpful tips on how you can get more sales in the food and beverage business!
1. Level up your customer service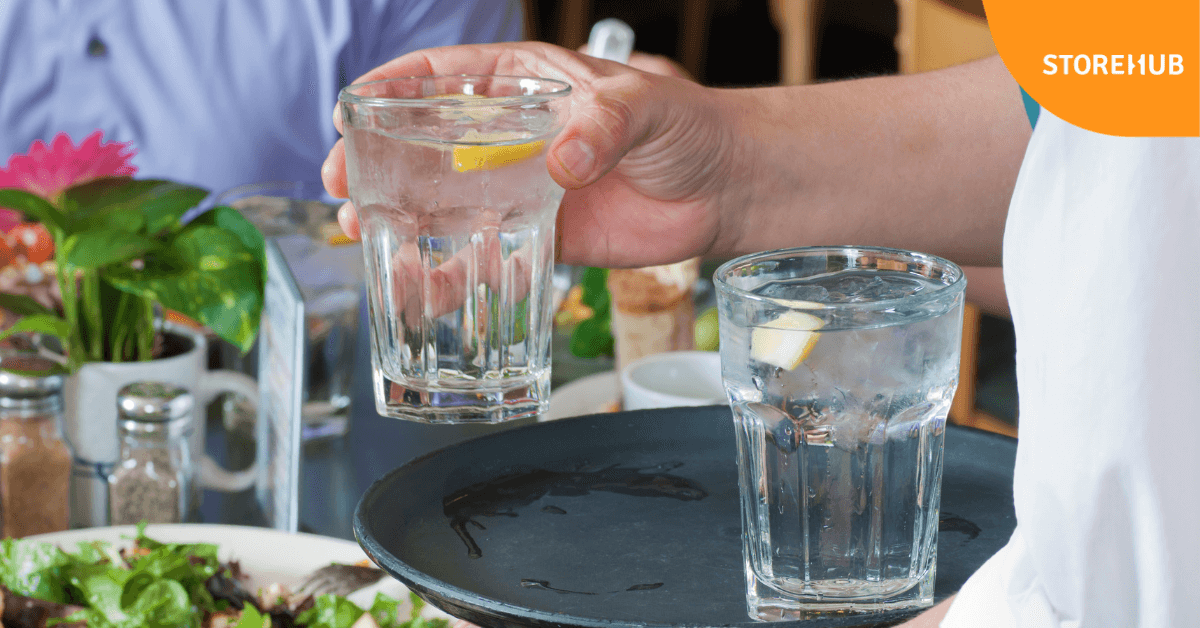 This should be a no-brainer, right?
And yet, now and then every one of us still experiences subpar F&B customer service that makes our dining experience sucky.
You will never reach maximum revenue potential without providing great customer service, even if you serve great food or drinks.
This is why great customer service is highly regarded in the F&B industry.
It is THAT important.
Tips on improving your customer service:
Anticipate the needs of your customer – eg: offer to refill their glasses of water/tea when their glasses are 2/3 empty.
Check in with your customers from time to time to see how your customers are doing and if they're enjoying their food/drink.

Let your servers taste your most popular dishes and observe how they're prepared, so they can

give genuine recommendations to your customers, which don't sound scripted, especially when your employees are up-selling other items on your menu.
Train your servers to set down plates and cups gently, instead of slamming them down haphazardly which makes your establishment seem unwelcoming.
Process payment in a timely manner, so you don't make your customers wait too long, and so that you can increase table turnover rate.
Loyal/repeat customers tend to spend more than new customers. So it's important to nurture a relationship with your loyal/repeat customers.
Now you've understood how good customer service can help you increase restaurant revenue. Let's move to the next important tip!
Want more customer service tips? Check out our 9 top tips for delivering excellent customer service!
2. Add healthier options to your menu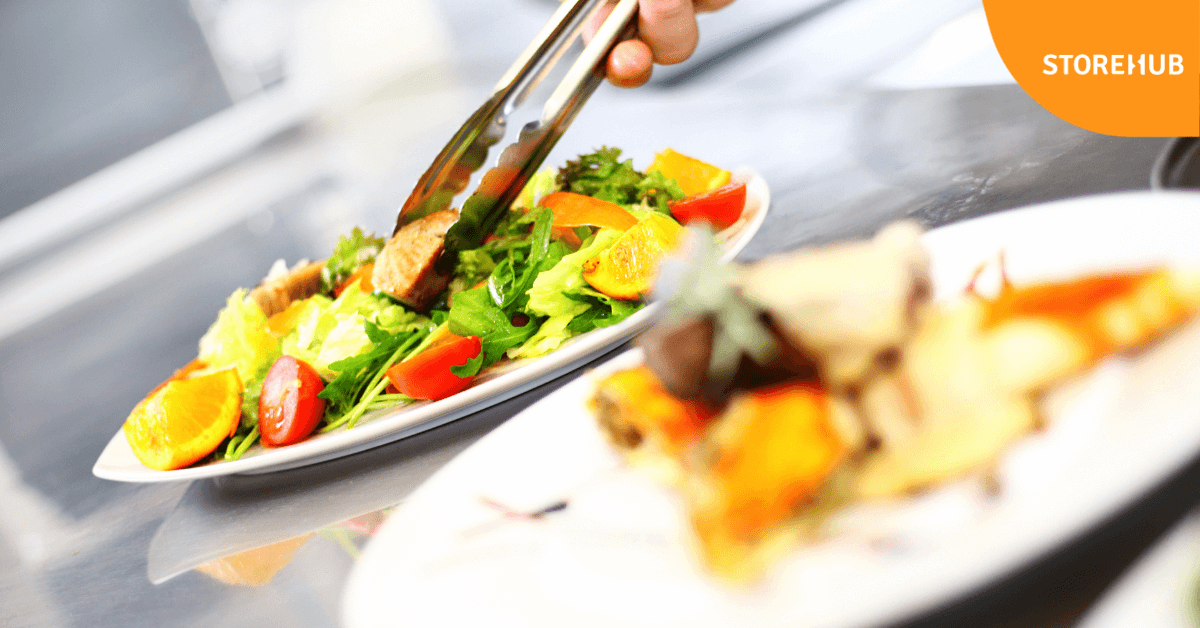 More options are equal to more sales!
Healthy food is especially popular now, what with all the major healthy-food diet trends we're seeing this year.
People are more health-conscious nowadays, so your menu should be too.
So what should you do as a quick-serve business owner?
Well, for one thing, you can increase the revenue potential of your F&B business by providing healthier options in your menu.
For instance, you can let your customers:
replace rice with cauliflower rice;

include or increase vegetarian and gluten-free options;

or even add something as simple as a yummy avocado toast to your breakfast menu.
There are a ton of things you can do to make your menu healthier for your customers!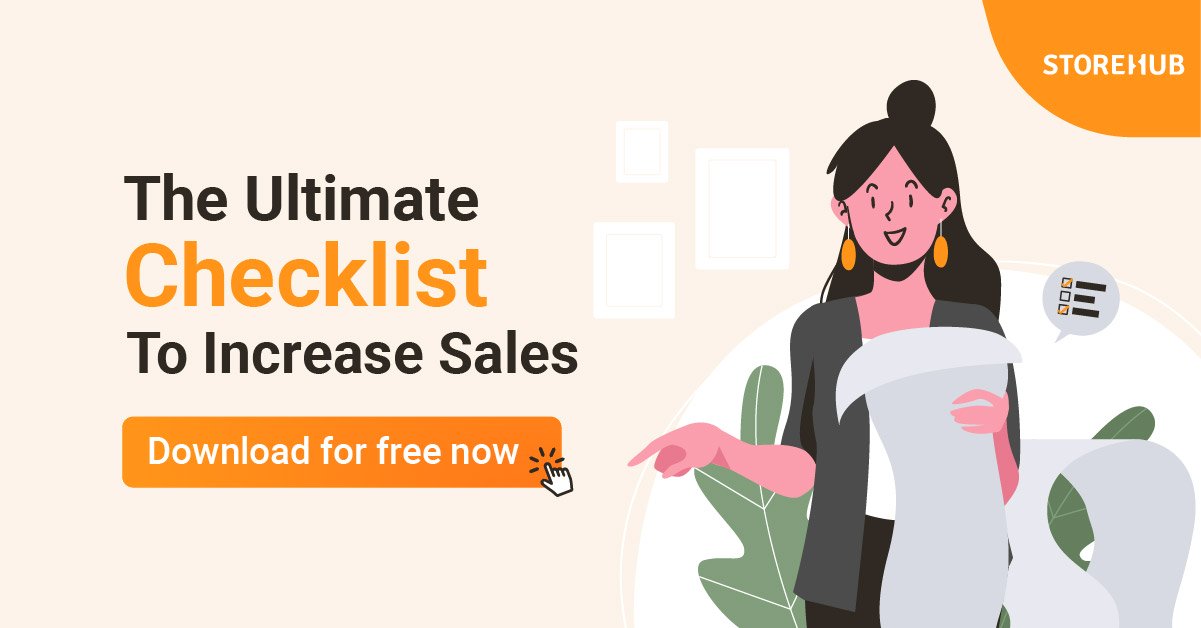 3. Get into branding and social media
A generic F&B business just won't cut it nowadays.
Stand out by branding your business and your menu, and by staying active on social media.
Create some localised recipes with catchy names and remember to post nice pictures of your creations online.
A good example is a local Malaysian burger joint, MyBurgerLab, which firmly established its position in the burger market through its creative and delicious burger creations such as Vivien's Husband, Beautiful Mess 5.0, Bulbasaur, and more.
They've also grown their social media presence through regular, witty updates and beautifully shot product photos.
Tips for branding and creating a strong social media presence for your F&B business:
Post regular updates on Instagram and Facebook (at least 3 times a week).
When taking photos of your cafe/restaurant/food/drinks/etc., face the camera away from a natural source of light so your image will have enough exposure to look nice and bright.
Never use Comic Sans font for any of your designs, unless it's catered to kids and babies.
Design your store based on your menu and target audience – eg: classic jazz bar/bright and airy brunch cafe.
Remember that people tend to eat food with their eyes now, so good photos and videos on your social media will help entice them and ultimately increase your F&B sales!
4. Provide special offers to entice customers into coming back for more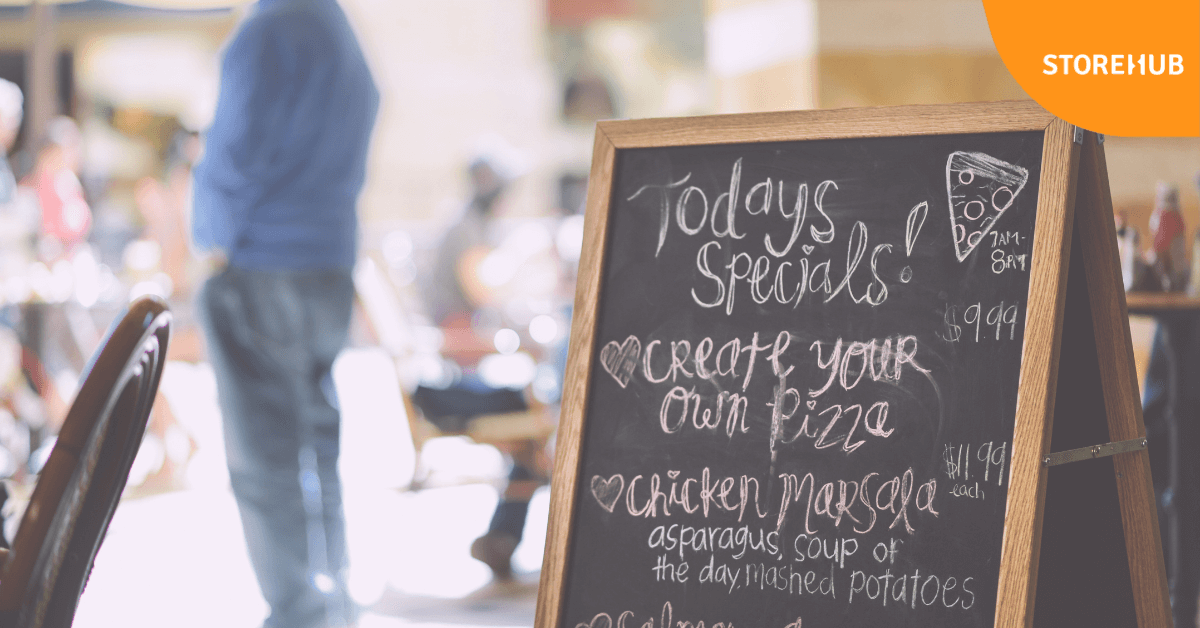 Offer perks such as loyalty stamp or reward cards to your customers.
Keep them loyal by offering them something of value (eg: a free meal or a drink). The more they come back to your F&B store, the more sales you'll make!
People like free stuff, so use that to get them to come back again and again and again!
You can also tap into a new market by forming a partnership with another business.
You could partner up with a clothing shop and create a custom menu for a period of time, and they can give their customers a gift certificate to your cafe/restaurant.
If you serve alcohol, offer cheaper rates during lean hours with a Happy Hour promo, or a "Buy 1 Free 1" deal.
Lunch deals will help you pull in more people who are looking for reasonably priced lunch sets.
I mean, if you don't do it, someone else will. So apply this strategy to increase your restau
Another idea would be to participate in local events such as food bazaars, mainly to get your name out there.
Special occasion or timely offers are also a great way to get more customers.
Increase your sales during festive seasons with special offers or even special custom menu items (eg: localised gingerbread men during Christmas).
So why not start now if you haven't done so already?
5. Use science with menu design and psychology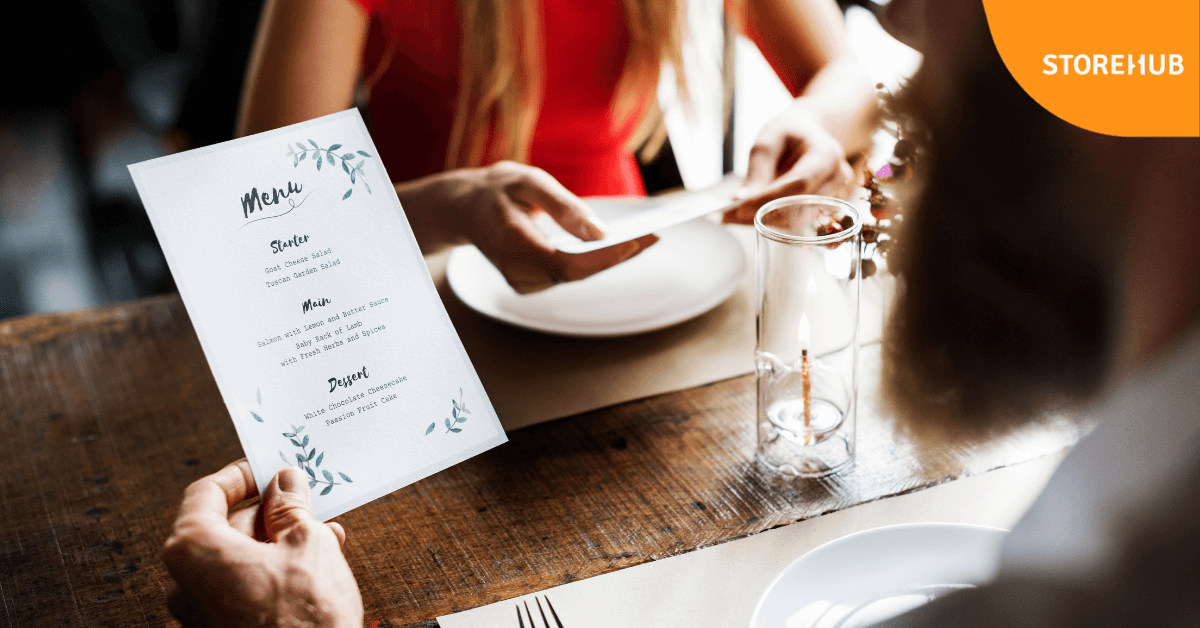 Menu design or menu engineering, is the science of how and where to place your items on your menu or menu board.
You need to strategically plan and design your menu in order to maximise profits.
Sounds hard?
Nah, it's not.
You just need to take some time to look at your numbers, do a bit of research, and test test test!
Data and science will be your best friends in this section.
3 quick steps to menu design:
Cost your menu – calculate food cost percentage and contribution margin (more info here)

Categorise your menu items according to levels of profit and popularity

Design and test your menu
Quick tips on designing your F&B menu:
Highlight the item you want to sell the most (eg: add a "recommended by chef" icon next to it).
Use visually enticing photographs in your menu if you're not a fine dining establishment.
Get rid of the currency sign in your pricing (eg: RM10 = 10/$20 = 20/PHP 200 = 200) so your customers focus less on the pain of price they'll have to pay for their ordered item.
List your prices right after the food/drink's description instead of in a column, so that your customers do not focus on the price.
Tell a story in your description and use adjectives (eg: Homemade beef meatballs in a rich tomato sauce served with buttered spaghetti and a sprinkling of freshly grated parmesan).
Use a two-panel menu, with the item(s) you want to sell the most being at either the top left-side or top right-side of the open menu.
Offer a maximum of 7 options per food category so you don't overwhelm your customers with too many choices.
6. Make waiting time less painful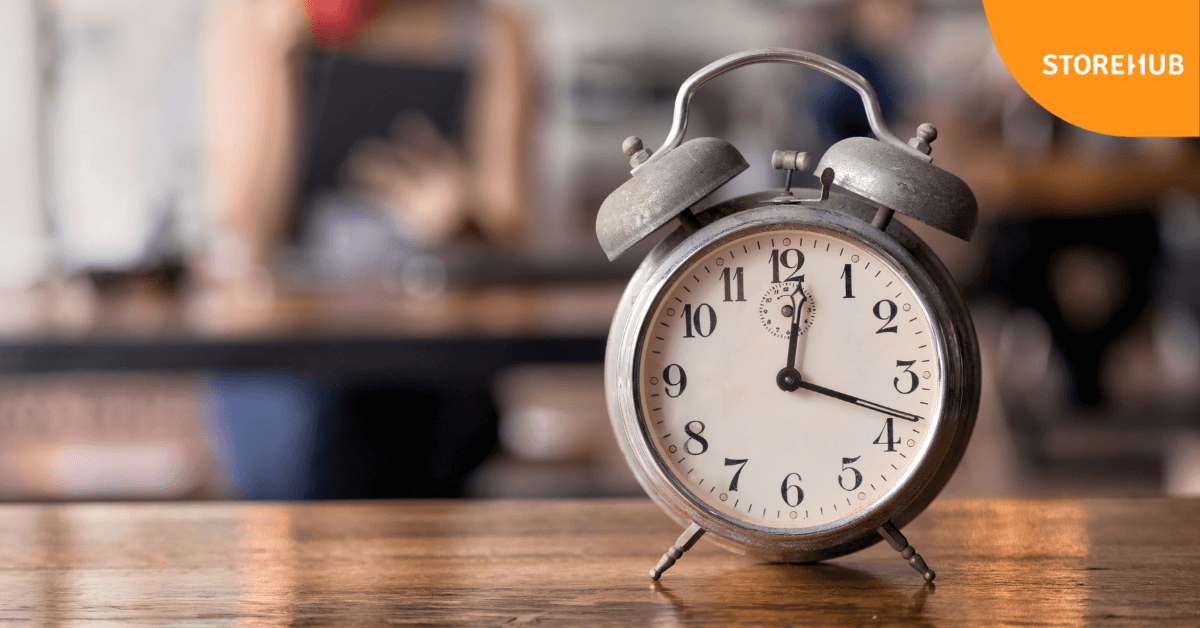 People don't like waiting. That's a fact of life.
Unfortunately for customers, waiting is part and parcel of the F&B business, whether it's in a queue or at a table.
The worst is that the hungrier/thirstier you get, the grumpier you get.
And you definitely do not want grumpy or angry customers in your store.
Long waiting times can ultimately hurt your business.
Customers who are tired of waiting will probably leave your store for your competitors'.
They might even leave a bad review online. And worst of all, they may never come back.
Speed of service is vital for any F&B business.
While you can't reduce waiting time to an absolute zero, you can reduce waiting time or even optimise waiting time for your customers.
And if manpower is an issue when it comes to this, consider implementing a QR table ordering system like StoreHub's Beep Order so customers can just scan use their smartphones to scan a QR to view the menu, order, and pay. Easy! This will not only help you speed up your process but also increase table turnover rate up to 50%, which means you can easily increase your restaurant's revenue as well!
One way to make wait time less painful for customers who are already seated, is to offer them snacks or a basket of bread.
This gives your customers something to tide them over while they're waiting for their food to arrive.
This is also a sign of hospitality and shows your customers that you truly welcome them to your establishment.
If your lines are long, go ahead and talk to the people in line so they don't focus on the wait.
You can manage their waiting time expectations and even take orders early on so that their orders can be served quickly when they're finally seated.
In summary, provide a positive experience for customers who are waiting with:
Suitable music

Free starters or snacks

Comfortable seating area

Great customer service

Offer free Wi-Fi if possible

Games/colouring mats at the table for children
7. Use Data To Improve Management And Save Time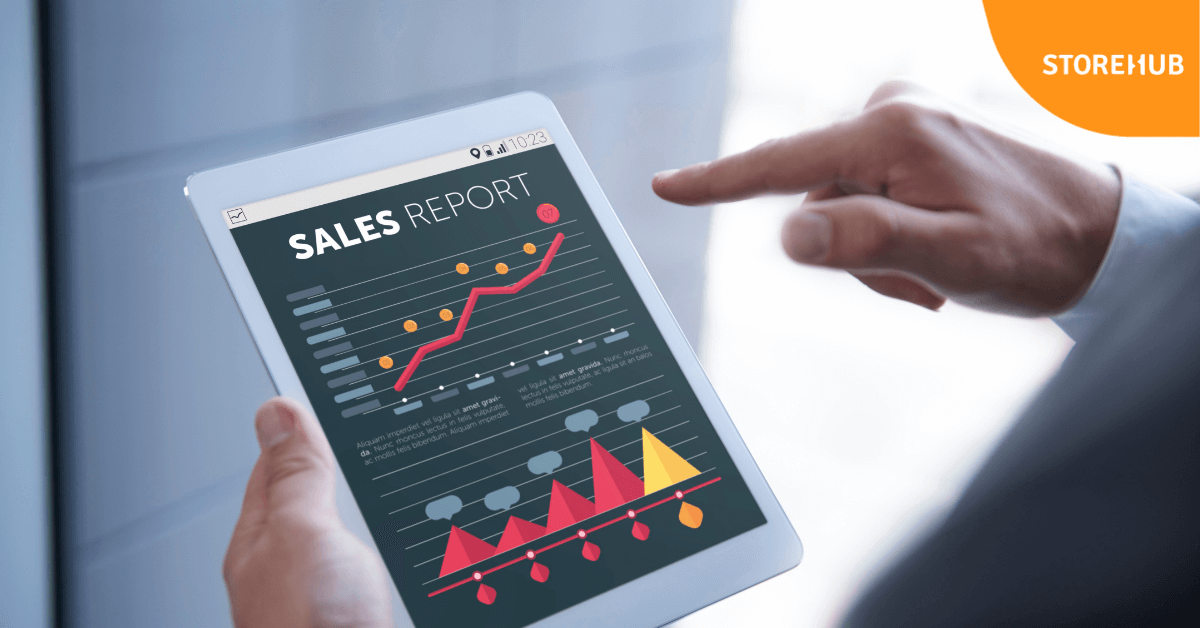 You intuitively know when your peak hours are, right?
That's cool and all, but there's a real difference between a guess and actual data.
After all, data is king.
And with technology at its peak, you can gather all sorts of data over time.
The data you collect can give you useful insights of when your peak hours are, what your best-selling food or beverage are, who's your best customer, what's the least ordered item on your menu, and more!
Data can also be used to track and improve a variety of F&B related things, which you can use to plan your store and grow your sales.
A proper F&B POS system like StoreHub is important because everything is about speed when it comes to the quick-serve business.
Use a POS system that can track data as well as give you easy-to-understand reports on things like peak hours and days, off-peak hours and days, best and worst selling items, sales growth, and so on.
Essentially, a smart POS system should be able to help you with:
inventory management;

employee management;

customer relationship management (CRM);

as well as supplier management.
P/S: Check out StoreHub for all your business management needs! 😉
Aaaaand that's it…for now. So, go forth, make more sales, and get more money!
We could go on and on, but this short list of some of the most effective ways to increase your F&B sales will hopefully give you a good idea on how and where to start.
What are some other ways you can think of on how to effectively increase sales for a F&B business?
Share your tips and thoughts in the comment section below!
We'd love to hear from you!
Power your F&B business with StoreHub