Reading Time:
5
minutes
On October 12th 2020, Malaysia's government has decided that Selangor, Kuala Lumpur, and Putrajaya will be placed under a Conditional Movement Control Order (CMCO) once again.
As an attempt to help curb the spread of COVID-19, this second CMCO will be effective until December 6th.
With the rapidly rising 3 digit cases in Malaysia, many SMEs are expressing concerns over another slowdown in sales.
With lower foot traffic to physical stores, how can your business sustain sales?
One small but effective step your business can take during this difficult time to help you thrive and survive is to start selling online!
Below are 5 online channels you can hop onto to jumpstart your ecommerce journey:
1. Facebook Page & Instagram Business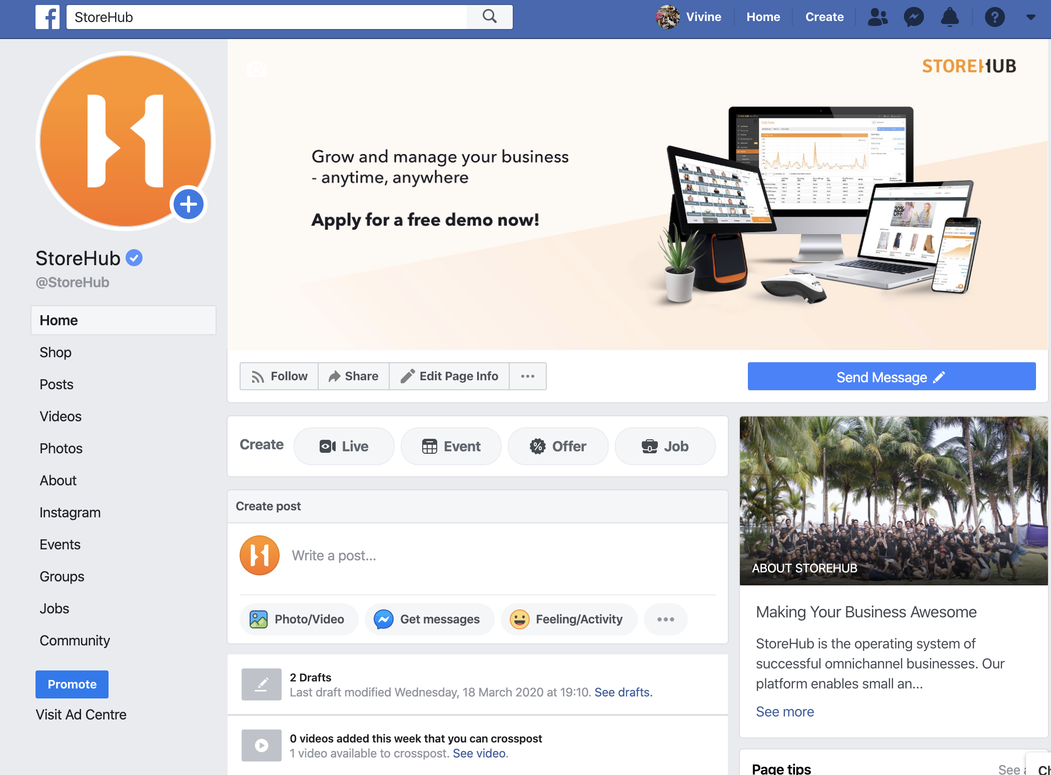 In general, Facebook is used by many – both young and old alike.
The traffic it has is huge and especially beneficial to businesses. In fact, many businesses are already using Facebook to promote their brand.
Just look at the many leading businesses that use Facebook as an advertising space and their brand is well known for using this social media platform.
No matter whether you are just starting a small business or are already operating a large business, you can definitely benefit from Facebook business page.
How can a Facebook Page help my business?
Helps to find new customers
Identifies your target customers
Builds strong branding
Increases your website's traffic
Learn about the 1 Facebook advertising campaign you NEED to run for your business right now.
For example, StoreHub uses Facebook Page heavily to reach new customers by sharing updates on their latest promos, as well as nurturing the relationships built with existing customers.
Facebook allows StoreHub to identify their target audience by sharing insights of each posting or advertisements run by StoreHub.
This will also result in heavier traffic to StoreHub's website!
So what about Instagram Business?
With more than 100 million photographs shared by users daily, this sharing platform has shown commitment to support businesses who are experiencing challenges due to the rise of the COVID-19 cases recently.
Instagram has launched tools to help businesses during this tough time.
With more than 90% of user accounts following a business profile on Instagram and over ⅓ of Instagram users have used the app to purchase a product, it is safe to say that having an Instagram business account means more than just sharing a photo.
2. Facebook Marketplace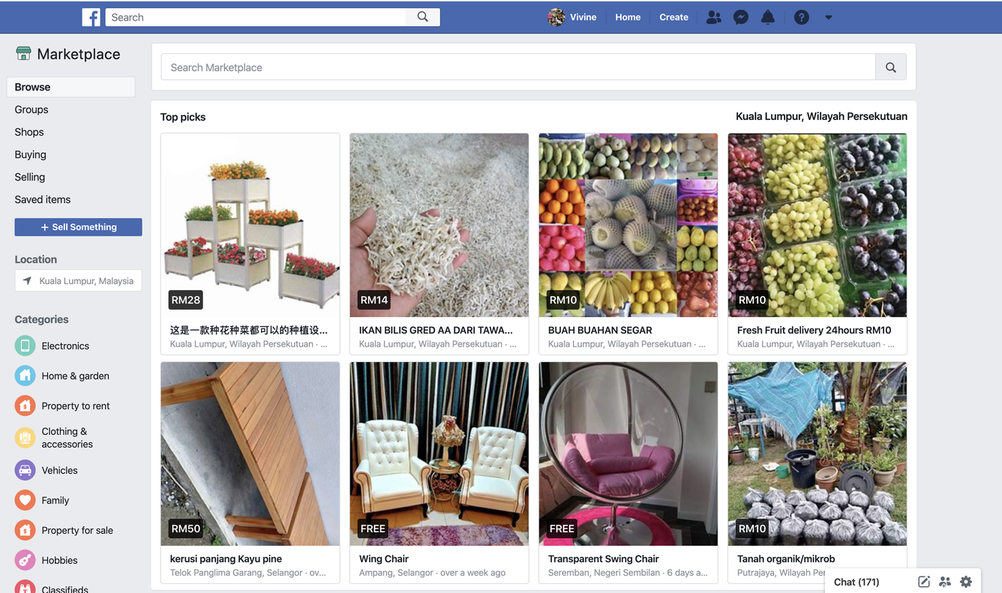 It's a waste for businesses to not leverage on the 1.66 billion daily Facebook users to expose their brands to.
Used in 70 countries with more than 800 million active users worldwide, Facebook Marketplace allows users to sell within their own community.
Thanks to Facebook's algorithm, users will be shown items that Facebook deems they're interested in that are listed for sale by users near them.
Selling perishable items is a great example of why sellers prefer to use Facebook Marketplace.
Reason being, customers can only view items that are within their proximity.
Hence, freshly made food, fertilisers and local produce are perfect items to sell on Facebook Marketplace!
3. Online Marketplaces
Like popular malls, online marketplaces such as Shopee and Lazada need no introduction.
Being the top two online marketplace in Malaysia, these two brands are now seen as a staple when it comes to online shopping.
With a staggering 12.44 million and 27.82 million monthly web visits respectively, the main benefit businesses can scale on these two marketplaces is definitely their online presence.
In addition, local sellers are now allowed to buy boosters for their products to be highlighted on the front page or simply take part in many promotional campaigns that they run.
This is a good example for local sellers who wish to start buying small, low cost ad spaces for their online businesses.
4. Facebook Live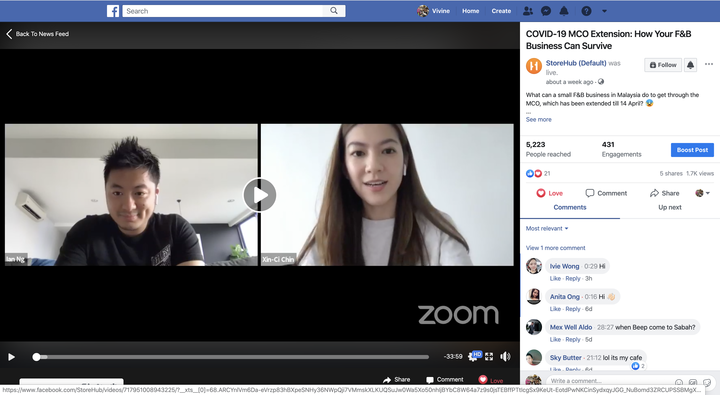 One of the newest engagement features that Facebook offers today is Facebook Live.
Facebook Live was created because of the growing online video trend among social media users.
As a result, many online sellers are now using Facebook Live to streamline their products and services to shoppers.
If you used to use status updates to share information, now you can broadcast it live and your post will be viewable by everyone.
For example, producing live webinars is an effective way to directly engage with your customers/audience, where they are able to enjoy a live Q&A session to address their questions and share feedback.
And the interesting thing is, if your Live video gains a high number of views and engagement, your video will be listed in the Popular Videos section where they can be viewed by Facebook users even if they have not liked your page!
5. Online store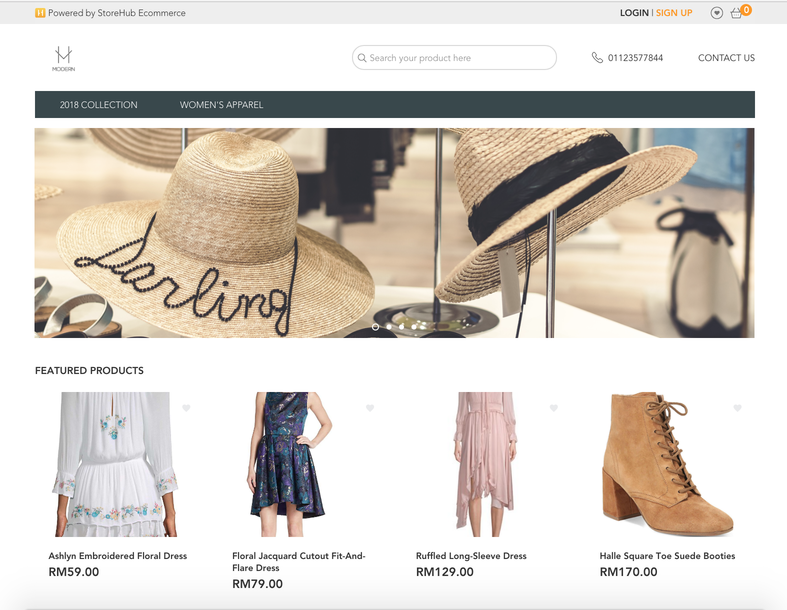 One of the many concerns that sellers usually have over having their own website is the need to do coding, programming or even designing!
What if we told you there's a way to put your entire store online in just a few clicks?
Thanks to StoreHub Ecommerce, selling online has never been easier!
Integrated perfectly with the StoreHub POS system and BackOffice, StoreHub Ecommerce can help you:
manage your online and offline business operations from 1 account

ensure that you'll never oversell through stock reorder reminders

keep organised with one product catalog for your physical store and online

fulfill your orders all in a single system
Here's how to easily set up your online shop via StoreHub Ecommerce:
1. Enable online store via Online Store Checklist
Go to BackOffice > Online Store, click on "Setup your store now"
2. Name your online store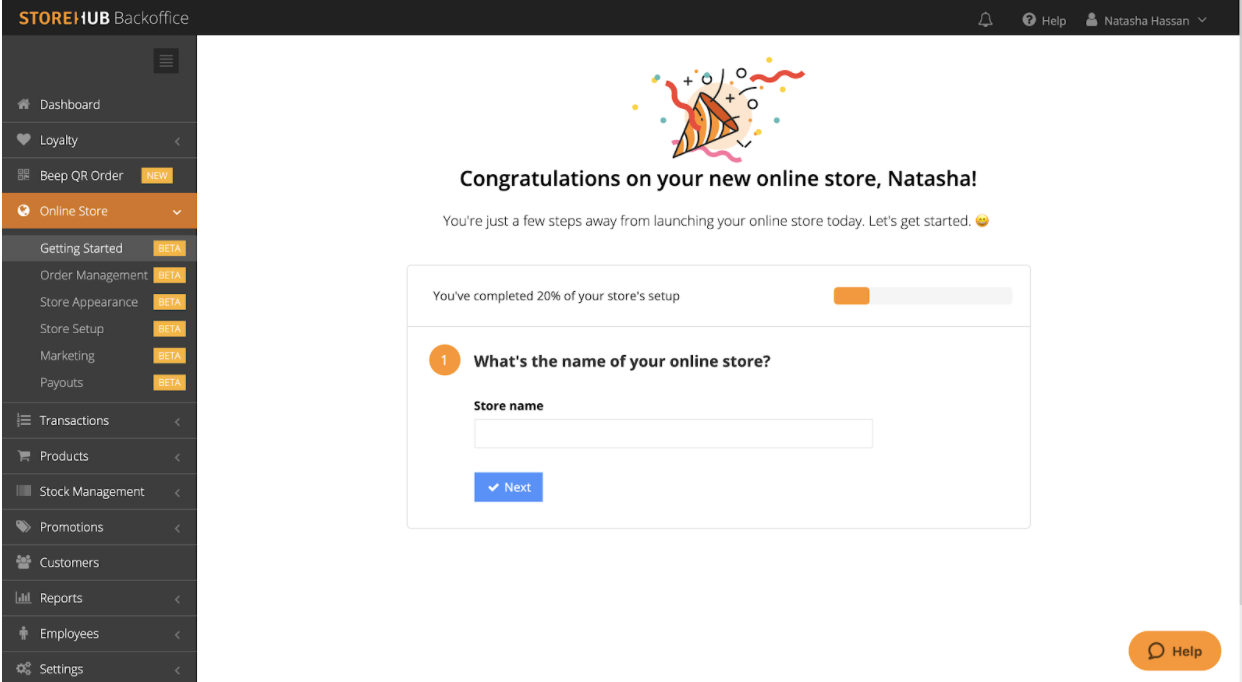 3. Easily sync your inventory by choosing an existing store or create a new one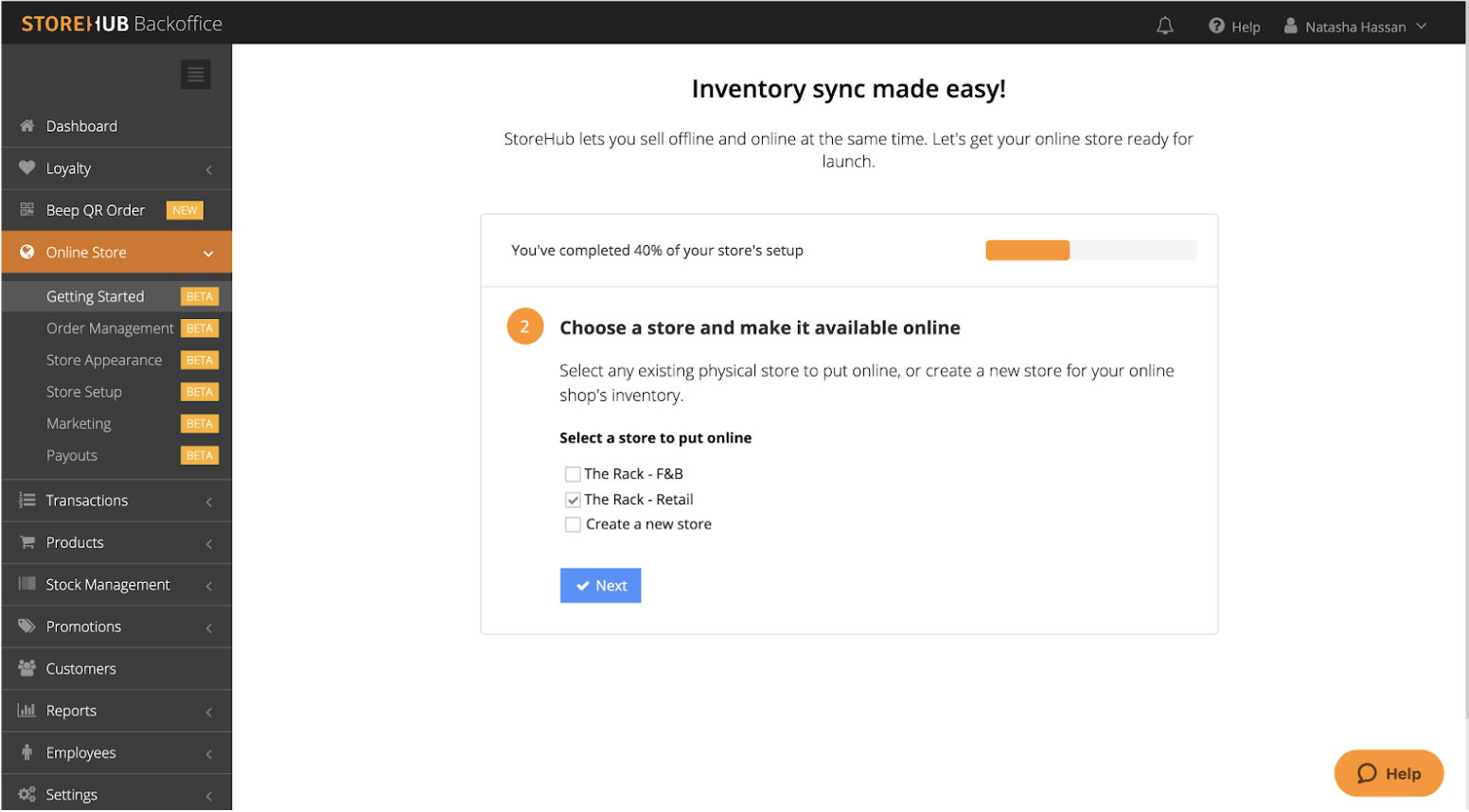 4. Choose what you want to sell
5. Set up banking details to receive payments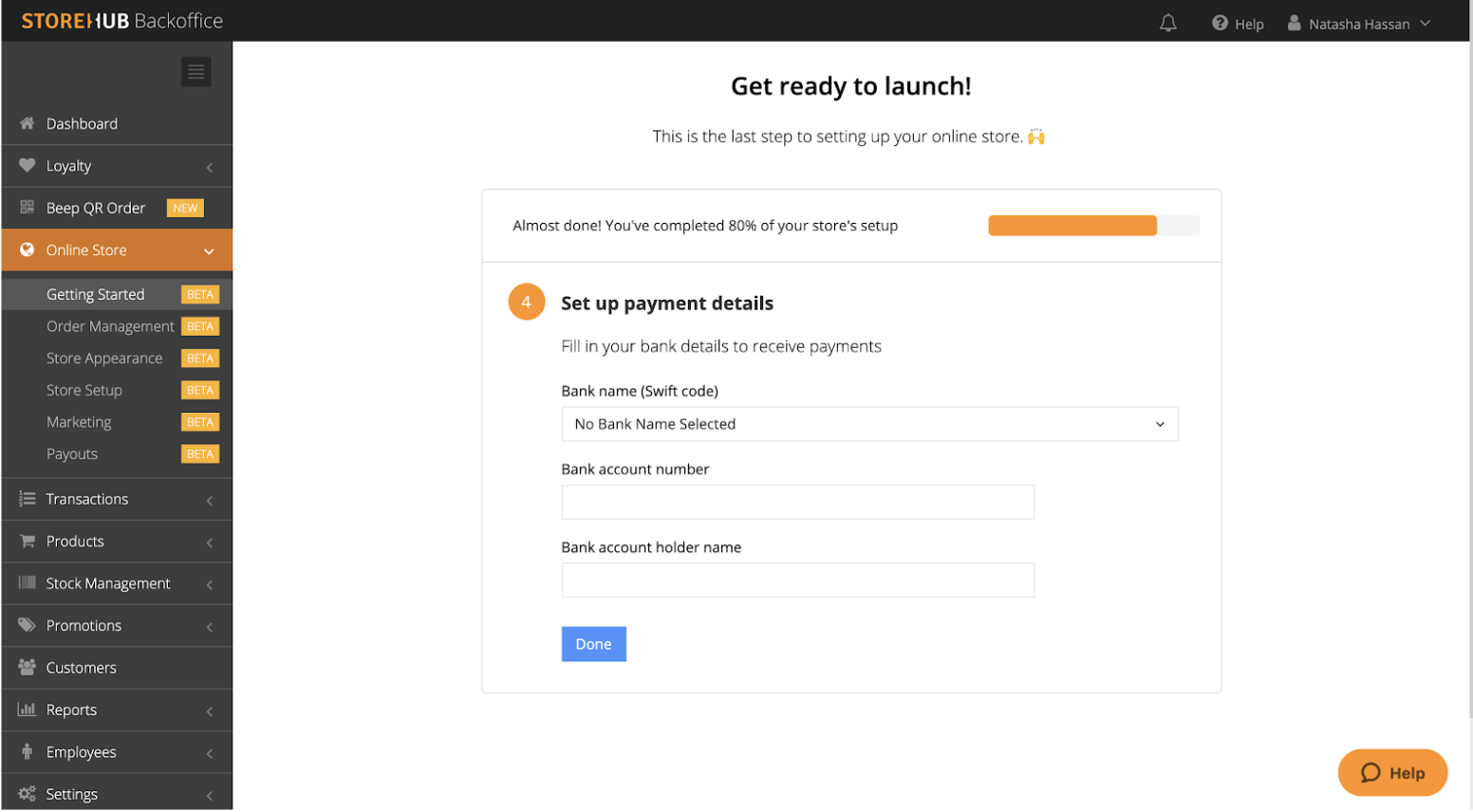 6. Ta-da! Your online shop is now published and ready to make sales for your business!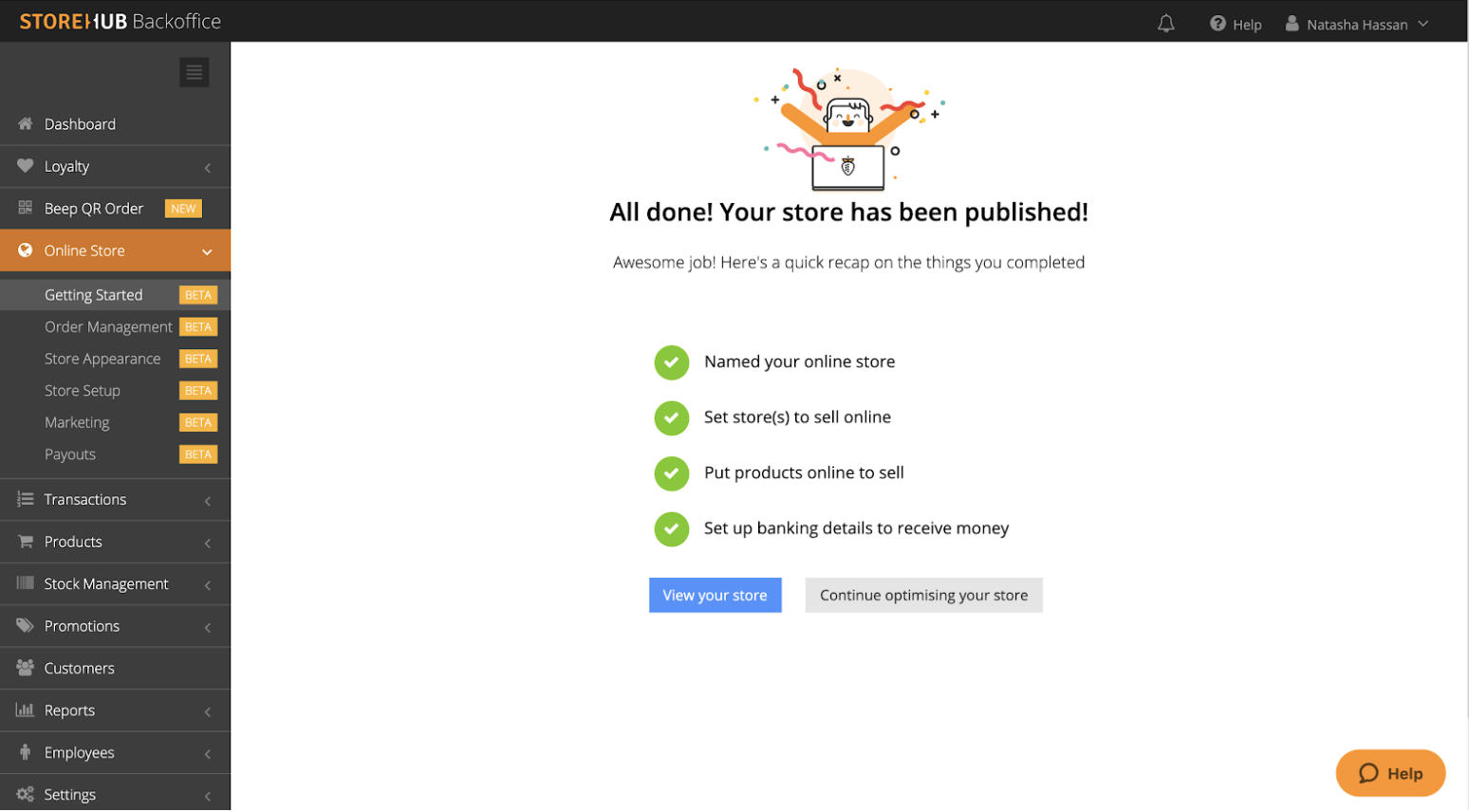 Don't forget to enable your online store via account settings as well!
Step 1:
Go to your BackOffice > Settings > Account > Scroll down to Danger Zone.
Step 2:
Click 'Enable' at Enable Online Store when you're ready.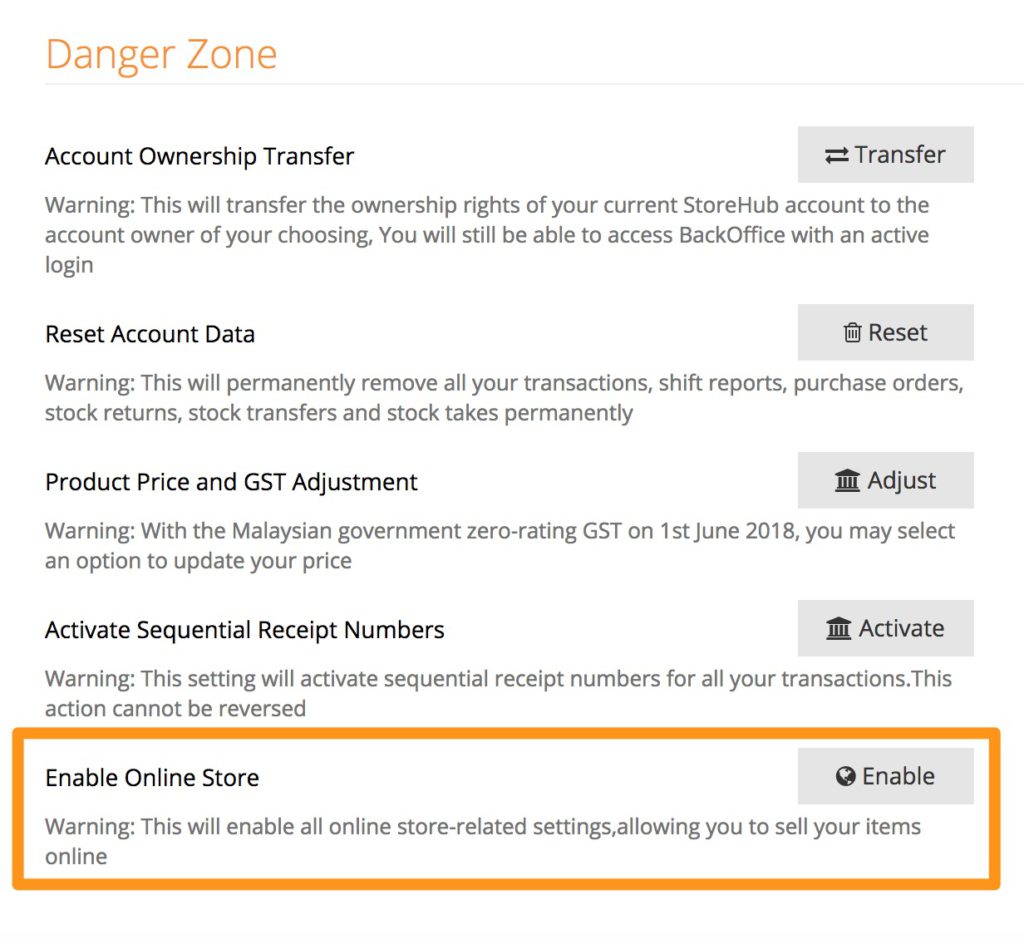 Step 3:
Confirm this action by typing in ONLINE (all capital letters) when the popup appears: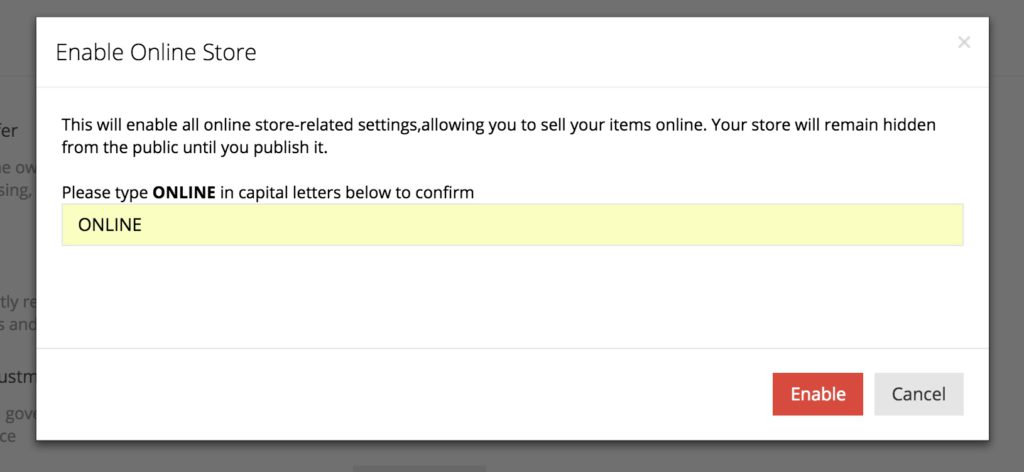 That's it!
Easy peasy right?
So what are you waiting for?
Keep your business running and sell online now!