Reading Time:
6
minutes
Go from surviving to thriving amidst the chaos this year!
2021 will be another year of ups and downs, but it'll also be the year of reinvention for many small businesses.
Look at the new year as an opportunity to reset and rewrite the rules for your business.
Set yourself up for success in 2021 with a refreshed strategy, improved marketing and a streamlined admin process. Put the effort in now and you'll be reaping the rewards for months to come.
Here are 7 proven ways to make it happen:
1. Revisit your business strategy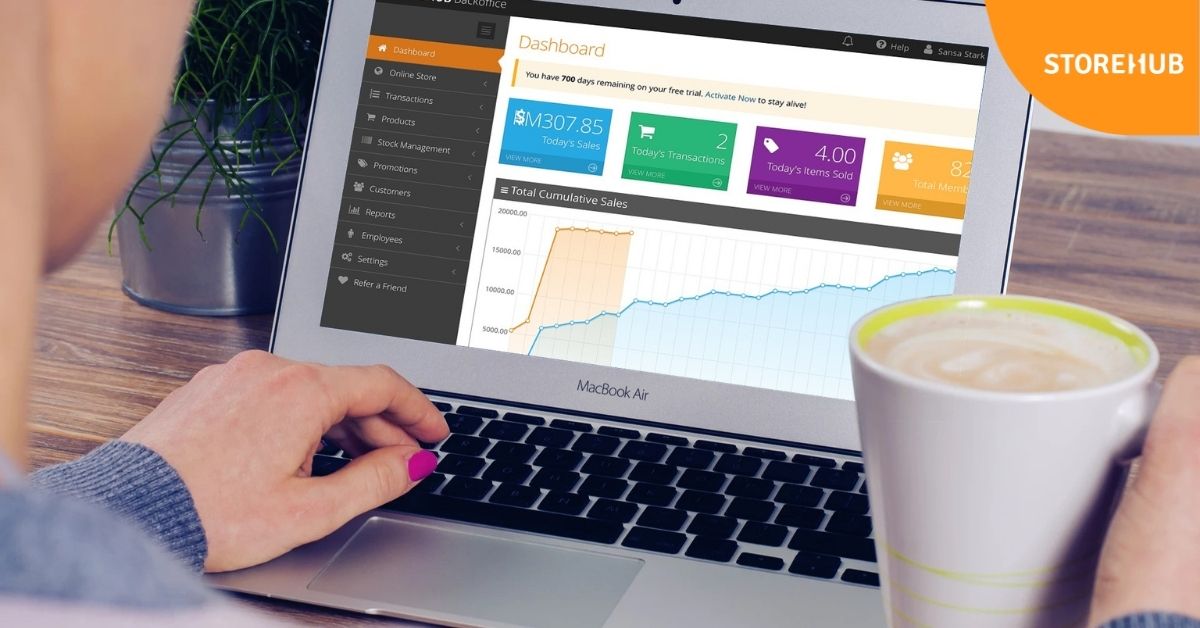 It's the start of a new year, which means it's time to revisit your business strategy.
A good place to start is by asking yourself these questions:
Can you describe your product/service in one impactful sentence?

What is your unique selling proposition (USP)? What makes you stand out from competitors?

Who are your current competitors and how are you going to stay ahead of them this year?
This is also a good time to see what worked last year and what didn't. Look out for which product was sold the most, what piece of content performed better on social media, which social media channel drove the most sales etc.
By taking the time to look into this data, you can better prepare your business for 2021 by:
Improving on the strategies that did work

Identifying what didn't perform well so you don't repeat the same mistakes
If you have a smart POS system, like StoreHub, all your useful business data and reports will be automatically generated for you to analyse!
This makes it easier to know exactly how your business is doing!
Read on to find out more about the business reports you should be analysing
2. Level up your marketing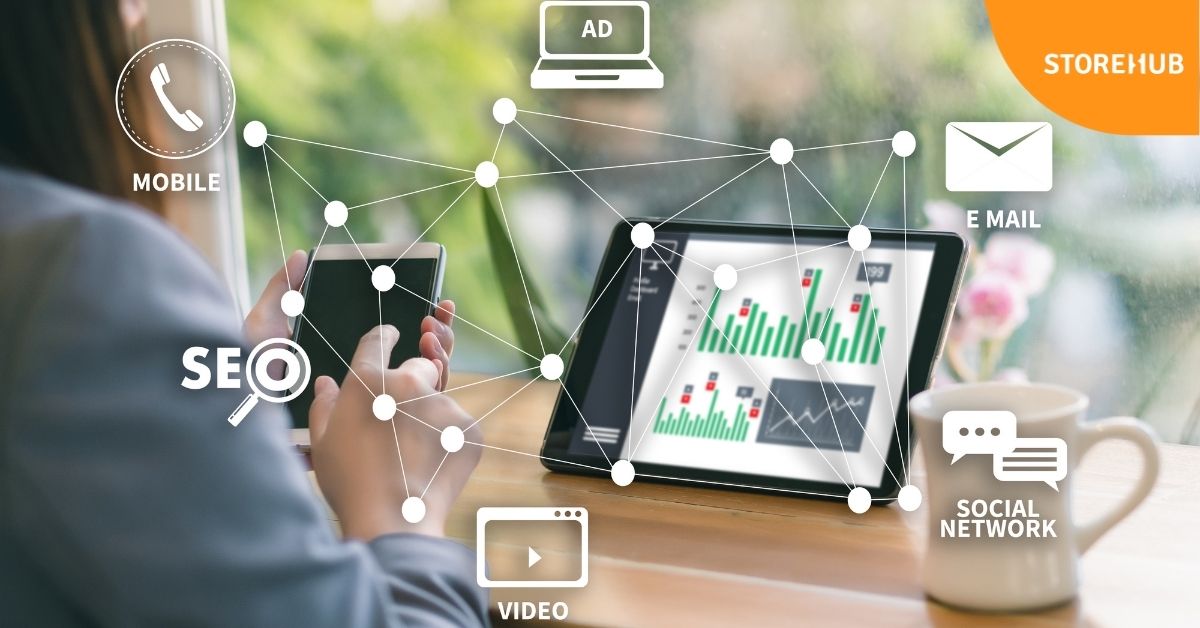 Great marketing can send a business from ordinary to extraordinary!
A great place to start is with a powerful brand design. With a well-designed brand, you can tell your product/services story in a compelling way.
Canva is a simple, yet effective tool that'll help you with all your business design needs! From brand logos to attention-grabbing advertising material, Canva has pre-set templates that are super easy to customise.
Additionally, to help your customers build a relationship with your brand and encourage sales, it's important to establish a strong social media presence.
Did you know that 52% of brand discovery happens on social media feeds?
Do some research into where your customers spend their time online. Is it Facebook, Instagram, YouTube, TikTok or even Clubhouse?
Being present in some of these heavily trafficked social platforms will help enhance your brand presence, increase sales and boost revenue!
Wondering how to improve your social media marketing? Read on here!
3. Look for partnership or collaboration opportunities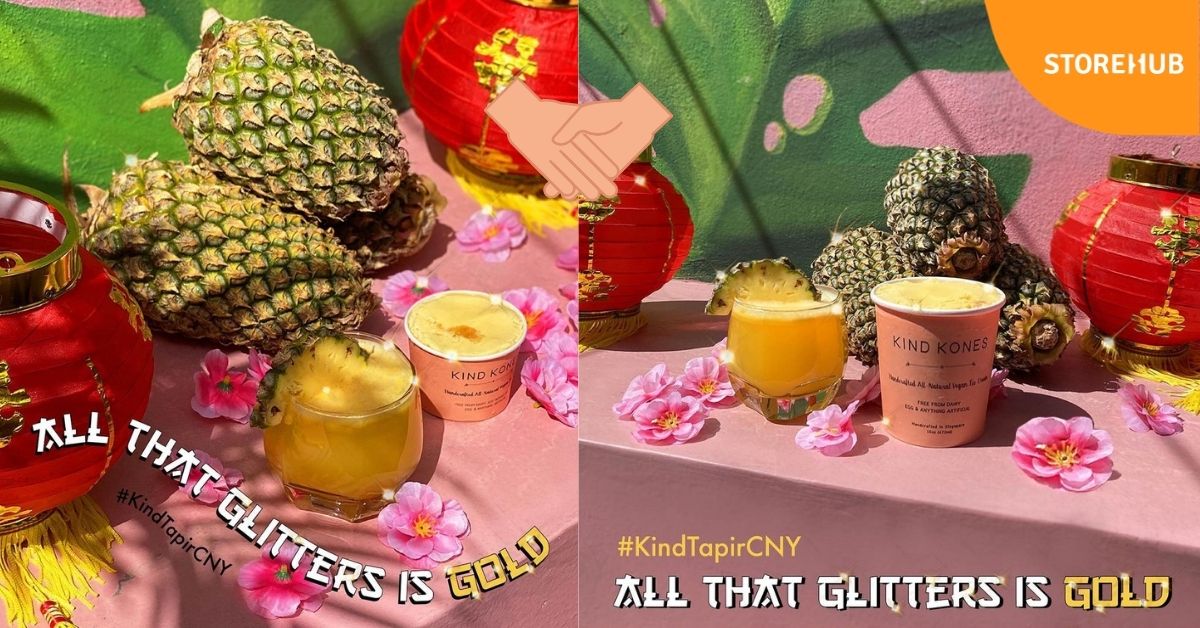 Having a strategic partnership with other small businesses is proven to be one of the best ways for business growth in 2021.
There has recently been a rise in collaborations and consumer purchases from small business partnerships.
For example, The Hungry Tapir teamed up with Kind Kones for a collaboration during Chinese New Year! By including both of their products and brand names into this CNY gift set, both businesses were able to benefit from increased sales and brand exposure!
Consider local businesses around you who have the same target customers and reach out to see if they're open to an opportunity to work together.
4. Focus on building life-long customer relationships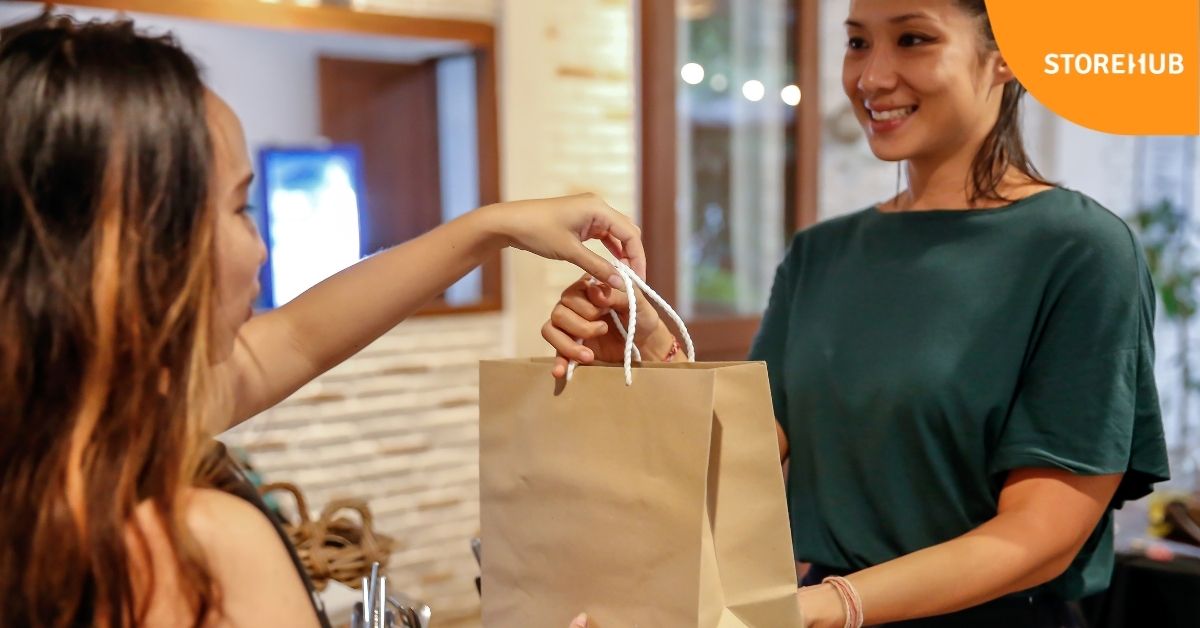 If we've learnt anything from 2020, it's that building a strong customer relationship is a key to success.
Putting your customers first is the best way to grow and thrive in 2021!
If you have a good product and a strong relationship with your customers, they'll most likely be your customers for life.
A local F&B brand that does this brilliantly is Jaslyn Cakes. During the first MCO in March 2020, Jaslyn Cakes' decision to remain closed caused loyal customers to start missing them like crazy.
These loyal customers started expressing their misery through countless social media comments and posts. Once Jaslyn Cakes enabled food delivery via Beep by StoreHub, they received over 50 orders within the first 10 minutes of opening!
They continued to sell over 600 desserts in just 2 days. The overwhelming support and love from their loyal customers truly surpassed everyone's expectations!
This goes to show how big of an impact loyal customers can make.
Read on to find out more about running a successful customer loyalty program in 2021!
5. Host virtual events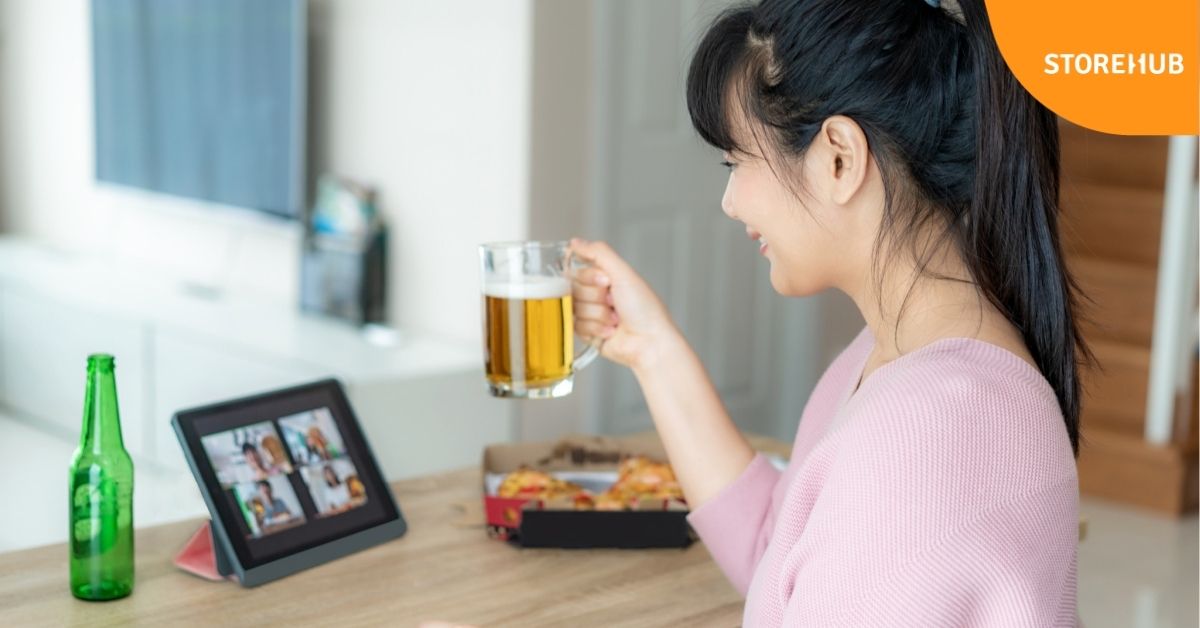 The COVID19 pandemic has made it impossible to meet large groups of people in public.
So how do you reach out to a wide range of customers?
Virtual events!
An easy way to host virtual events is by using Facebook Live, Instagram Live or even host a Zoom webinar. It's free for everyone and you get to interact with your audience live.
The best part is, your business gets to save on expenses such as venue rent, equipment and logistic arrangements. Your customers get to avoid the hassle of travel and traffic too!
Here are a few topic ideas for your small business's virtual event:
Host a Q&A session

Teach viewers how to do something (cook your best-selling recipe, style a fashion piece etc.)

Announce a new product

Host a special guest (CEO, staff, influencers)

Behind-the-scenes (kitchen prep for your best-selling F&B item or wrapping a parcel for delivery)
Check out this video for an example of how local Malaysian businesses used Facebook Live to generate more sales in 2020!
6. Think outside the box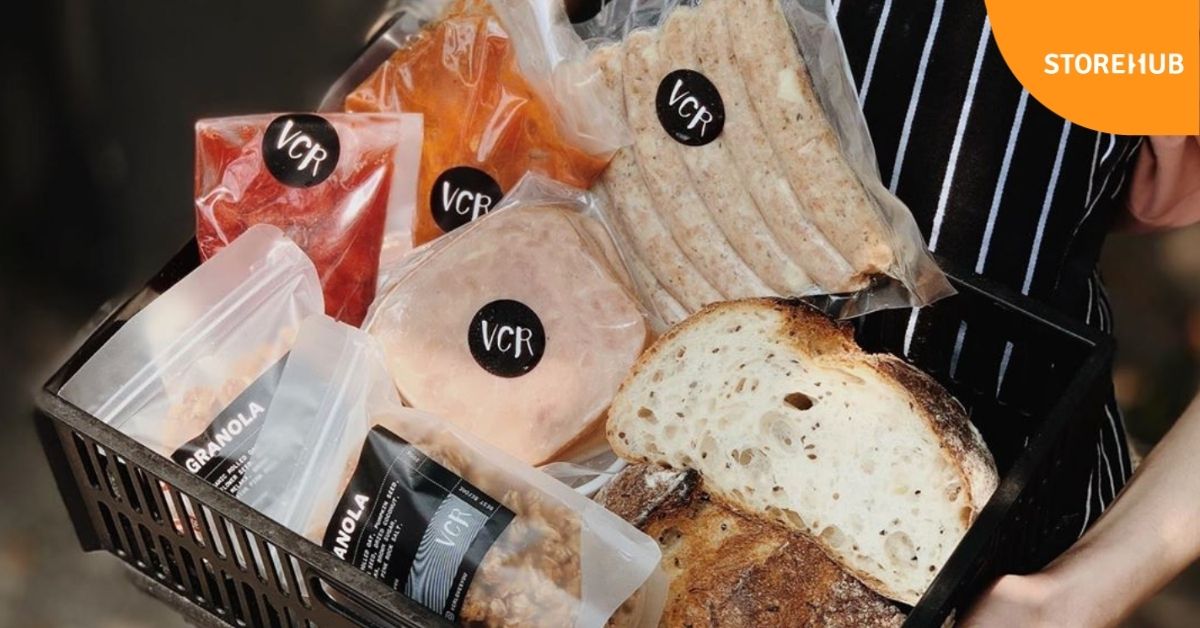 "Necessity is the mother of invention"
COVID-19 forced all small businesses to innovate and find new ways to maintain sales. Coming up with fun, safe and creative responses to drive sales has been crucial to the survival of many businesses.
Here are a few creative ideas and promos for your small business in 2021:
Special offer deals (e.g. work-from-home lunch sets, family dinner sets)

Care packages

DIY meal kits

Introduce new limited-edition products

Personalise customer service (e.g. offer clothing styling options through video chat)
Remember that creativity and innovation in times of crisis are crucial for success!
7. Work smarter, not harder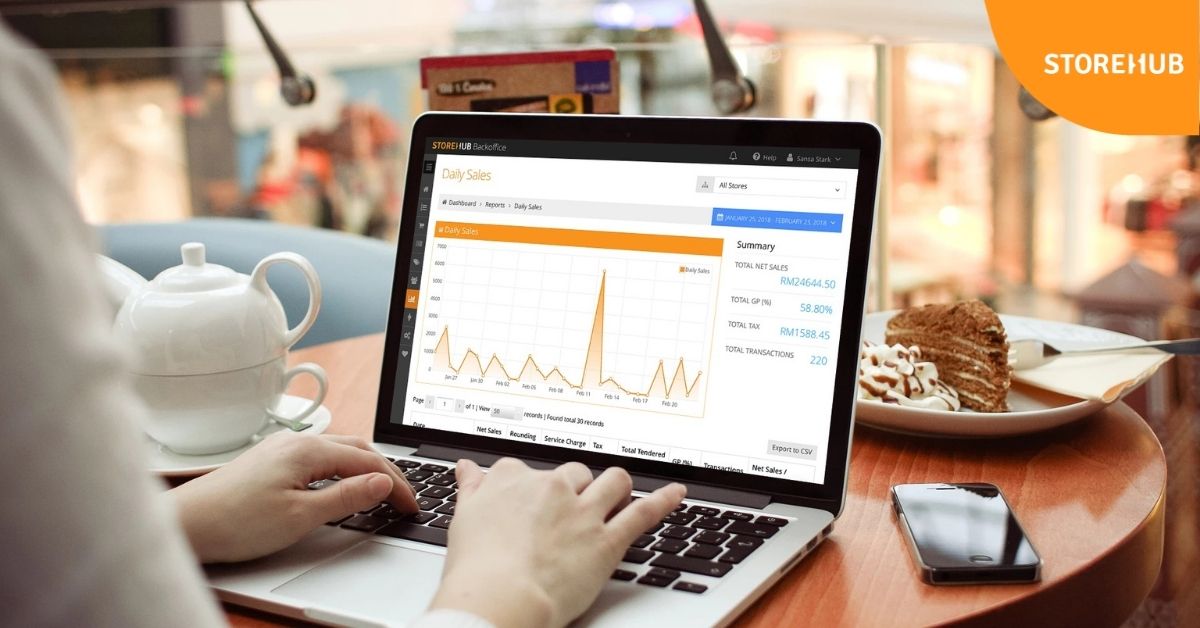 Whilst it might not be the most funfilled task, keeping on top of your business admin throughout the year will save you a lot of stress in the long run.
By streamlining your day-to-day workflow, you'll be able to get things done faster and make efficient use of your time! It'll even save cost and improve the quality of your business.
Get on board with StoreHub for an all-in-one POS system to streamline your business processes.
With StoreHub, you'll be able to:
Keep track of sales and stock data

Collect customer data so you can turn them into repeat buyers

Access your business data anywhere on any device due to its cloud-based accessibility

Customise receipts, discounts and promotions

Set up an ecommerce website that's linked with your POS system

Accept all cash, card or e-wallet transactions

And much more!
Power your business with StoreHub