Reading Time:
9
minutes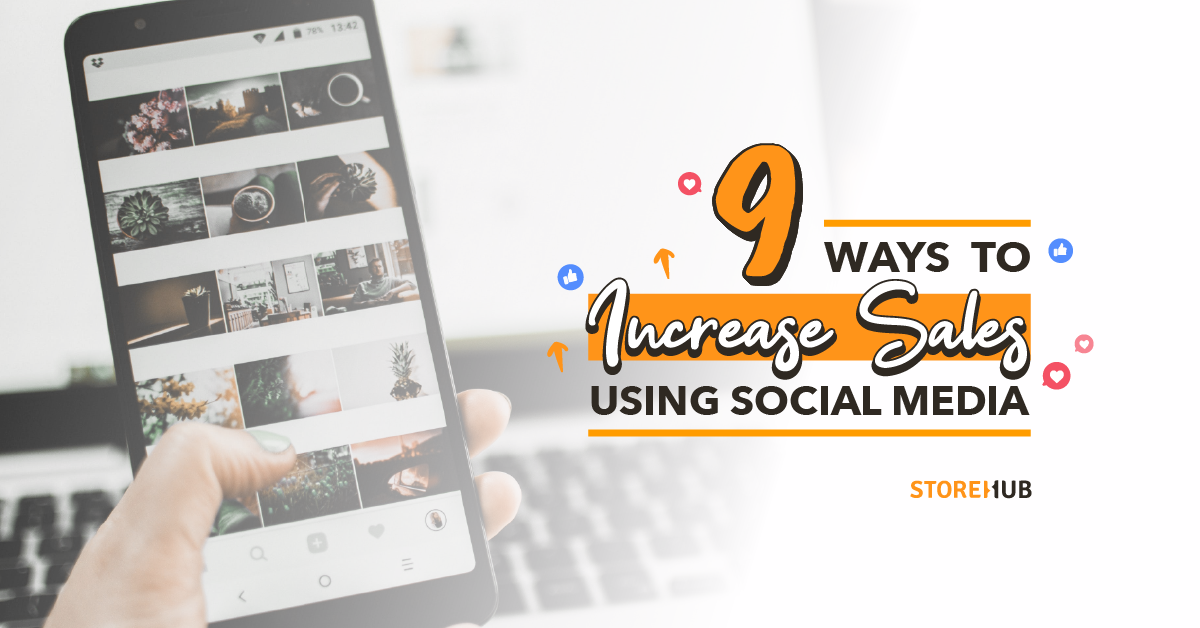 9 Ways To Increase Sales Using Social Media 
Social media is the most important marketing tool for small businesses. By now I'm sure you know that most, if not all, of your existing and prospective customers are on social media. There are over 3.8 billion internet users and more than 2.4 billion of them are active on social media.
With these figures increasing everyday, promoting your business on social media can significantly increase your reach! Besides using your social media platforms to generate customer awareness and leads, you can also use it to build your brand's reputation, create customer loyalty and even increase sales! 
But first, what is social media? 
Social media is an interactive platform which enable users to create and share content with the public efficiently. 
Anyone with access to the internet can sign up for a social media account. Then use that account to share whatever content they want, and anyone who visits their page or profile is potentially reached by the content they share. 
Hence, social media plays an important role for all small business owners especially in this day and age. 
Don't know where or how to start? Don't worry! You're not alone! 
A lot of small business owners are in the same position and we're here to help! 
This article will cover the following: 
1. Use paid ads to attract more eyes
2. Work with social media influencers 
3. Turn your customers into brand ambassadors
4. Encourage and feature user-generated content
5. Use interactive posts to educate and entice your customers
6. Allow people to buy things straight from posts
7. Know your target market and which platform they use 
8. Keep up and make use of latest trends 
9. Post often and consistently 
1. Use paid ads to attract more eyes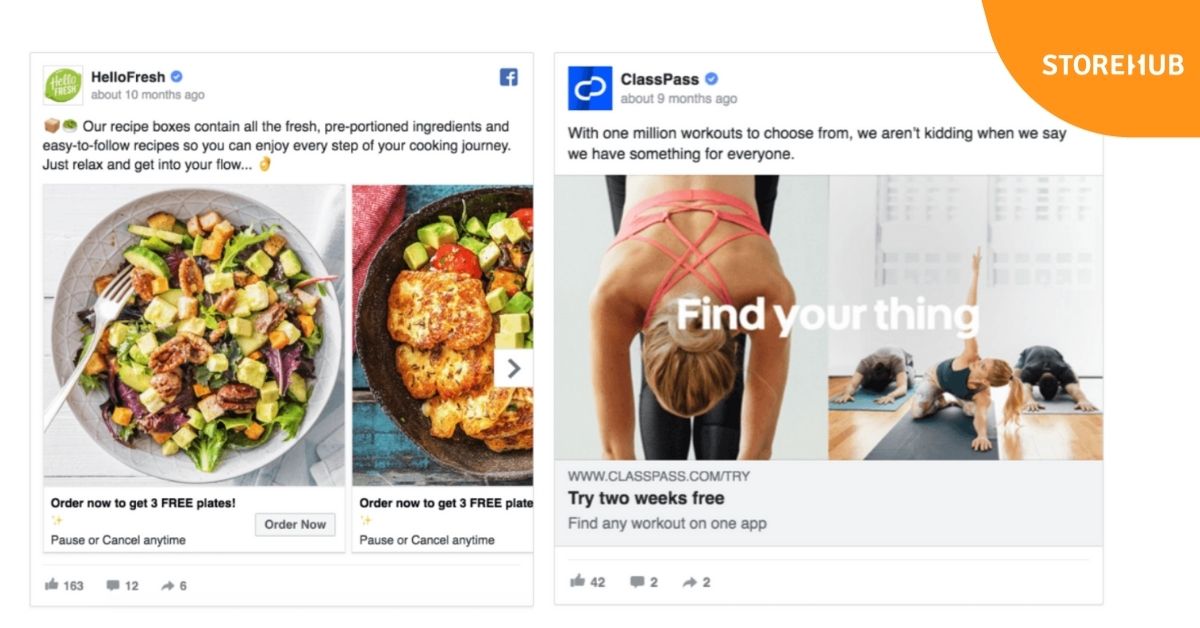 Photos by Hello Fresh & Class Pass
The best way to leverage social media is through paid ads as you can reach a larger audience and appear more on people's feeds. 
Recently, organic reach has been continuously dropping due to the new social media algorithms. By paying to increase the likelihood of people seeing your content, it will lead to more sales and brand awareness. 
Whilst all social media platforms has the feature for paid ads, Facebook has the most extensive tools and it's super easy to use too! Facebook allows you to boost your posts to increase one of the four objectives:
1. Reach 
2. Engagement 
3. Impressions
4. Click-throughs 
You can even customise the location reached, how much you want to spend, the target demographic and even the interests of the audience. 
I'm sure that when you're browsing on your own social media newsfeed, you will come across these paid ads from other businesses.
Whether it be through photos, videos or even stories, paid ads are effective and are definitely worth the investment!
2. Work with social media influencers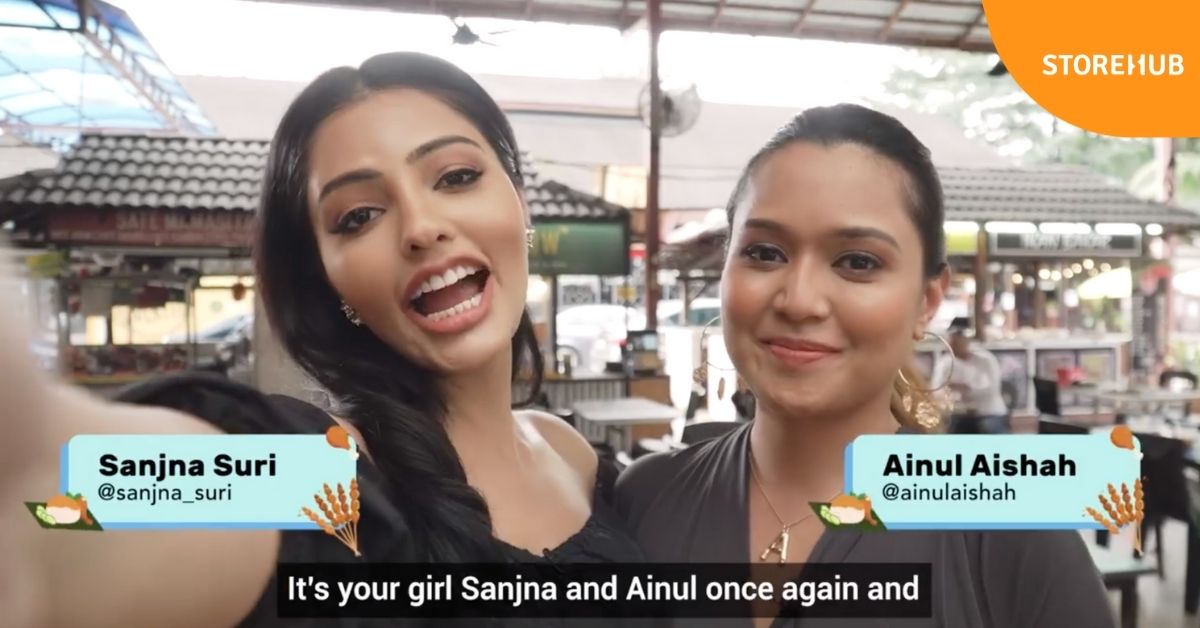 Photo by Beep 
Whilst it is important to build your own social following, many businesses are also making use of social influencers to increase their sales. 
Social media influencers are people who have a large number of engaging followers. In this day and age, people trust influencers more than their own family and friends. 
How crazy is that?
49% of consumers depend on influencer recommendations and will purchase the product after seeing it on their social media. 
This creates a huge opportunity for businesses to reach new audiences and influence big spenders such as millennials and Generation Z. 
To take advantage of this, find influencers that match your industry and have followers who would be interested in your product/service.
Ask them to promote your brand by posting about your product/service and giving honest reviews in exchange for special discount codes or free samples. 
This will help boost your brand awareness to their massive following and is proven to drive up sales. 
3. Turn your customers into brand ambassadors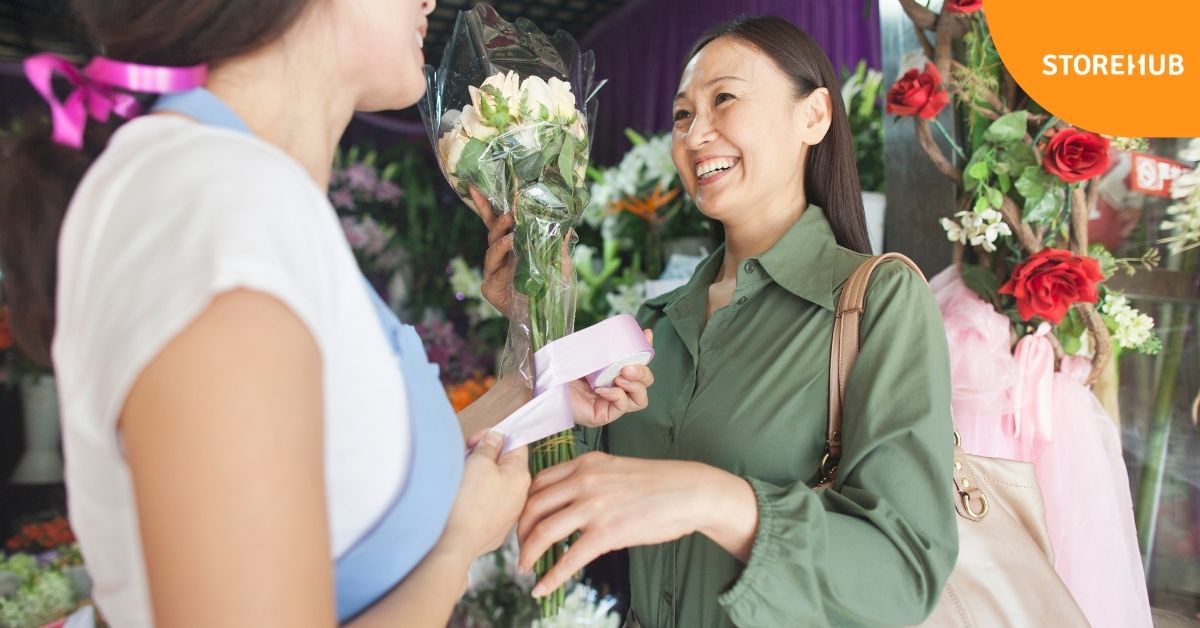 Aside from influencers, you can also use real people to promote your products. In order to have a successful social media presence, people need to be talking and sharing about you. 
Use your most passionate customers to review their experiences and promote your products in exchange for freebies or discounts. This will generate word of mouth marketing to their friends and families. 
You could even use a referral brand ambassador program, where you give your loyal customers special referral codes and reward them with discounts whenever someone uses their referral code to purchase an item. 
4. Encourage and feature user-generated content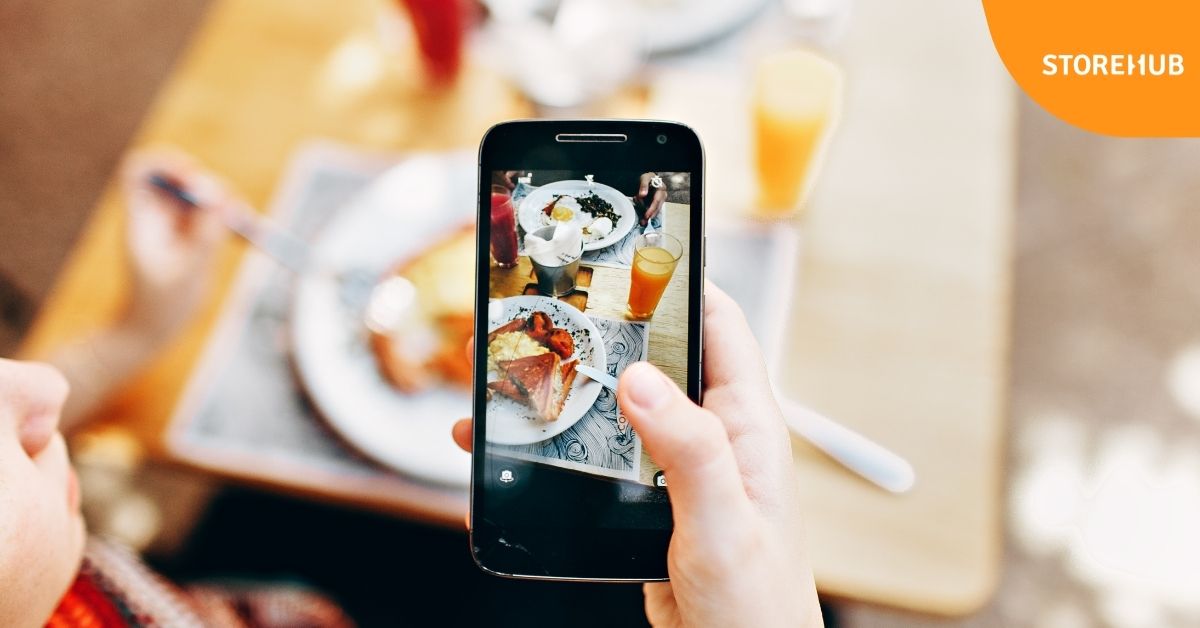 User-generated content (UGC) is organic content created by your customers and followers on their social platforms. This could either be photos taken by them that features your product/service or content created by them for contests and giveaways.
By reposting these photos/videos, it shows the authenticity of your brand. 
According to Business Insider, customers that see user-generated content are 97% more likely to convert and purchase something than those who don't. 
People prefer user-generated content as they can easily relate to a customer like them, compared to a professional photo taken by the company. 
UGC is a great way to demonstrate social proof, the psychological and social phenomenon of people wanting to subconsciously copy the actions of others.
It is also a proven way to drive up sales. 
5. Use interactive posts to educate and entice your customers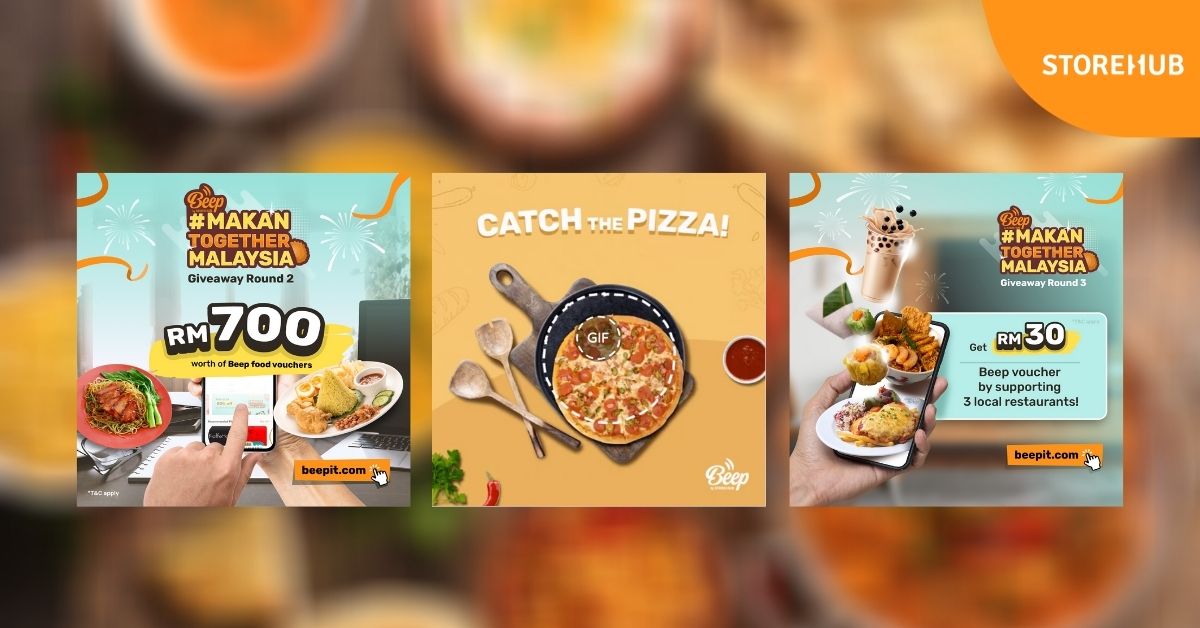 Photos by Beep
Remember to create valuable content that doesn't always hardsell your product, but educates and engages customers instead. 
Unlike typical marketing efforts, social media marketing is totally different. Your followers need to see new entertaining content regularly.
If you think about it, people are mostly on social media during their free time, so they want to see posts that are entertaining instead of posts that are pushy and forces you to buy something. 
If the posts are too "advertise-y", people will scroll past it quickly. So you need to find a good balance between promoting your products and making content engaging. 
Here are a few ways to do this:
Create interactive content, such as contests or giveaways, causing people to comment 

Animated or cute photo/videos/GIFs

Post photos or videos inspired by real-life situations 

Add in jokes/puns to create funny content 

Post content that includes recipes/tips for using your products

Share photos of customers using or engaging with your products 
6. Allow people to buy things straight from posts
Bet you didn't know that on most social media platforms, there are now features where customers are now able to purchase and check out straight from a post. 
Say what?
Yep! Shoppable posts now allow users to make quick and secure purchases while browsing their feeds.
Not only does this reduce the effort from a multi-step process to a single click but it also reduces time for customers to reconsider their purchase decision. 
Let's take a closer look into the different platforms that have this feature: 
Facebook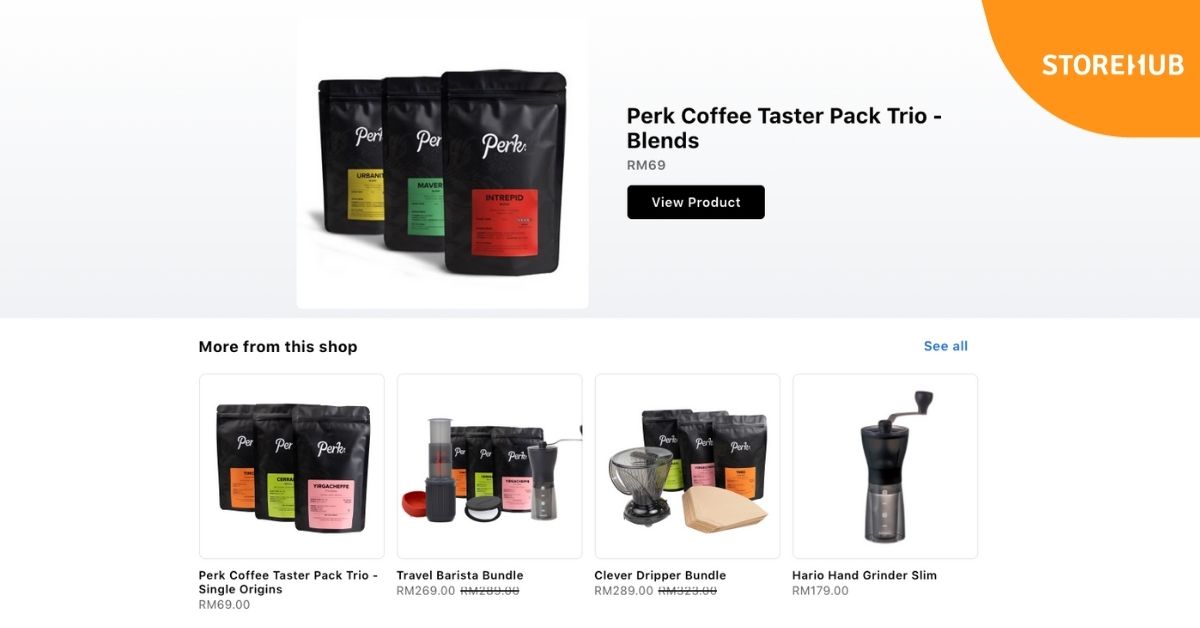 Photo by Perk Coffee Asia 
Facebook now allow business owners to list their products under the "shop" section of a Facebook page which is really easy to set up. 
Not to mention, Facebook also has a product catalogue feature where businesses can showcase their best products and allow customers to purchase through the site.
On the product catalogue, customers will be able to see the photo, name and price of top-selling items.
They can even send messages to the merchant for any enquiries, click on individual items to pull up the product page on the merchant's website or direct them towards downloading a mobile app. 
Pinterest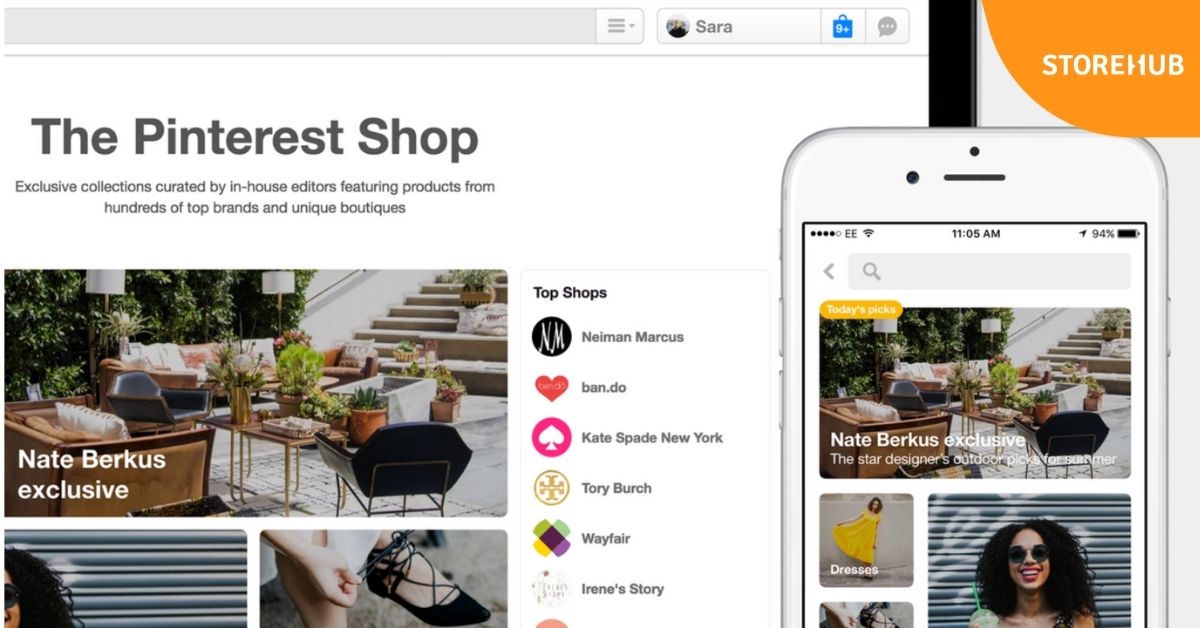 Photo by Pinterest 
Pinterest introduced buyable pins in 2014. Any pinterest user can use these pins to purchase products whilst browsing through Pinterest, making the shopping experience easy and seamless. 
When you set up the buyable pin feature on your products, all consumers have to do is click "add to bag".
To make the payment and complete the purchase, customers just have to click "check out" from their pinterest shopping bag.
They will then be asked to input their payment details (either via credit card or Apple Pay), and delivery address. 
This quick and effective process allows for instant conversions and purchases which mutually benefits both the business and the customers.
Merchants are kept happy as buyable pins allow them to sell their products to a large Pinterest audience, and customers are kept happy as the buyable pins allow them to make instant purchases without them having to leave the site. 
This significantly increases product reach, maximises revenue and even encourages repeat purchases. 
Instagram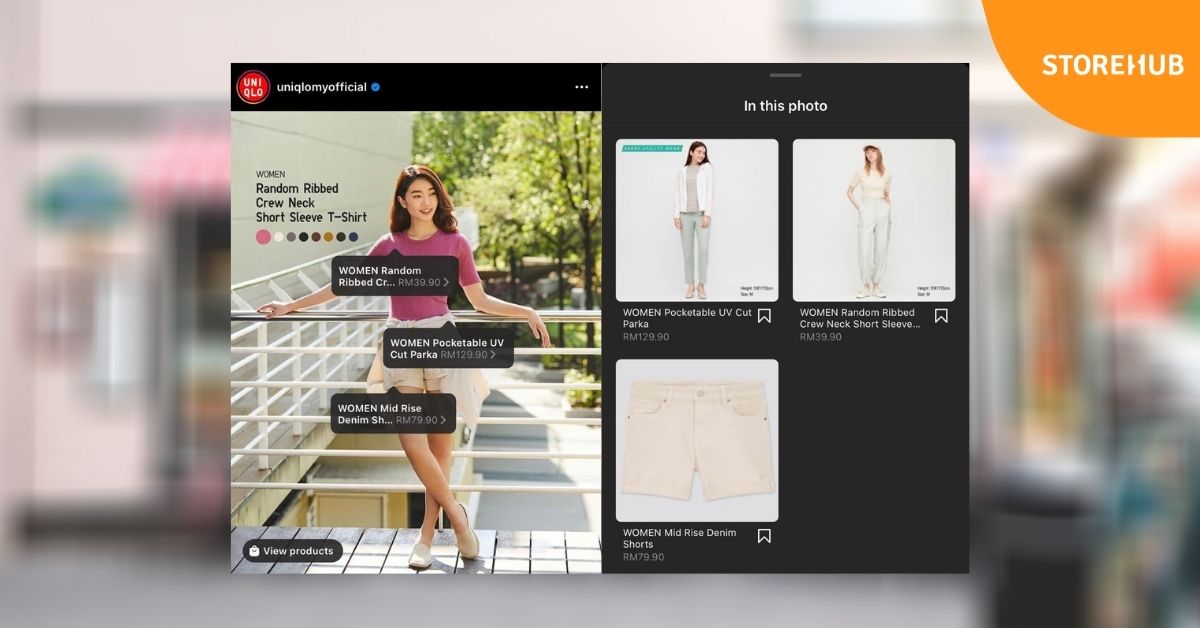 Photos by Uniqlo Malaysia
Instagram's new shoppable features allow users to tag products on their posts and shop directly from their news feed.
Businesses can take advantage of these shoppable tags by tagging their individual product/service from their ecommerce platform on their posts or Instagram story. 
When customers click on the item on your post or story, they can see the name, description and price.
Once they click on it, they can click the "checkout" button on the product page.
By doing so, they can then select from various options, such as different colours or size.
After that, all they have to do is enter their name, payment details, delivery address and they're good to go! 
Customers can easily track their purchase and even receive notifications about shipment and delivery from the Instagram app.
Thanks to these new features, discovering and buying products is now a lot easier to do! Customers can buy products directly on Instagram whilst browsing through their feed and without ever leaving the app! 
To enable this shoppable post function, make sure your Instagram is a business account and then simply turn on the shopping feature in settings! 
7. Know your target market and which platform they use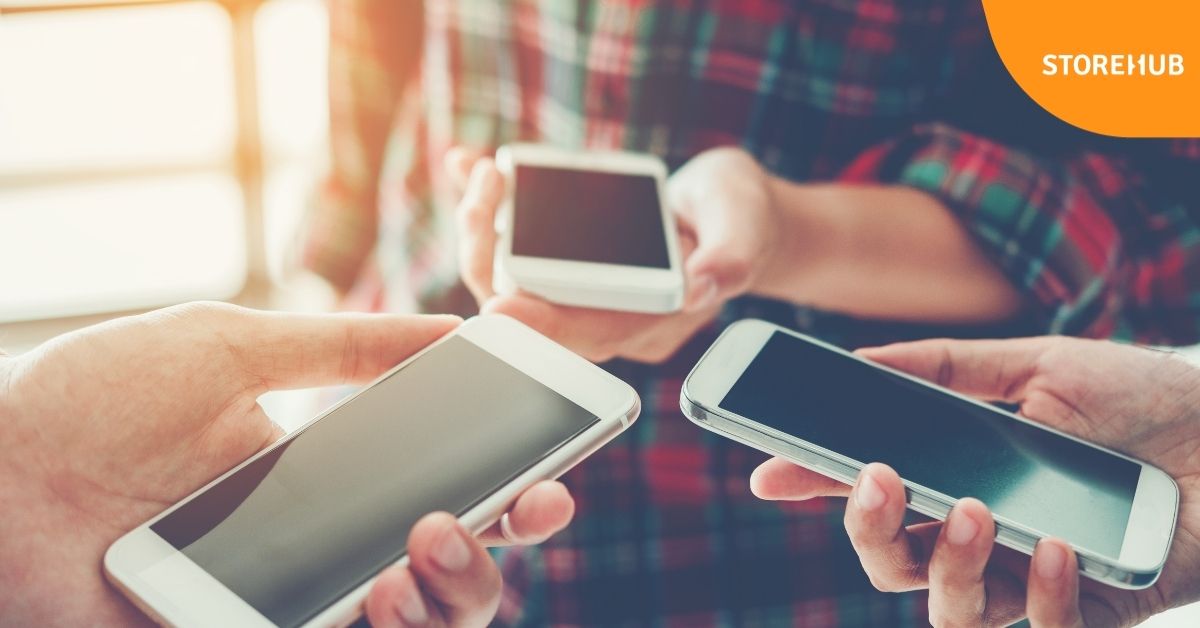 As there are many social media platforms out there, how do you know which ones to use and what content to create or post for each? 
Here are a few general tips:
Facebook is generally used by everyone but the main users are mostly an older audience. Content should be longer in terms of video and captions as it is a strong platform for story telling.
Instagram's audience consists of mostly of millennial and a younger market. Content should revolve around aesthetic images and stories. 
Snapchat revolves around a younger audience as well. Content on snapchat are mostly short real-life videos that are entertaining. 
Pinterest is great for providing more detailed information about products and tips e.g. recipes, DIYs etc. 
Twitter is known for short but sweet messages and updates via a tweet.
LinkedIn is used for business professionals and is mostly utilised for hiring.
YouTube is for long, informative and entertaining videos.
TikTok is where you can unleash your brand's creative side with less than 1 minute videos. 
Overall, Instagram is best used for most things, Facebook and Pinterest are great for driving purchase intent and Twitter and Snapchat are used to create buzz. 
In order to effectively use social media, you need to understand your brand and which platform your target audience is on. Only then can you choose the best platform to use and create unique content that is relevant for it.
For example, fashion brands focuses more on Instagram rather than Facebook, whereas professional services might prioritise FaceBook. 
By prioritising and investing in the right platform to reach the right audience, the likelihood of your sales increasing is higher as you reach the right people. 
8. Keep up and make use of the latest trends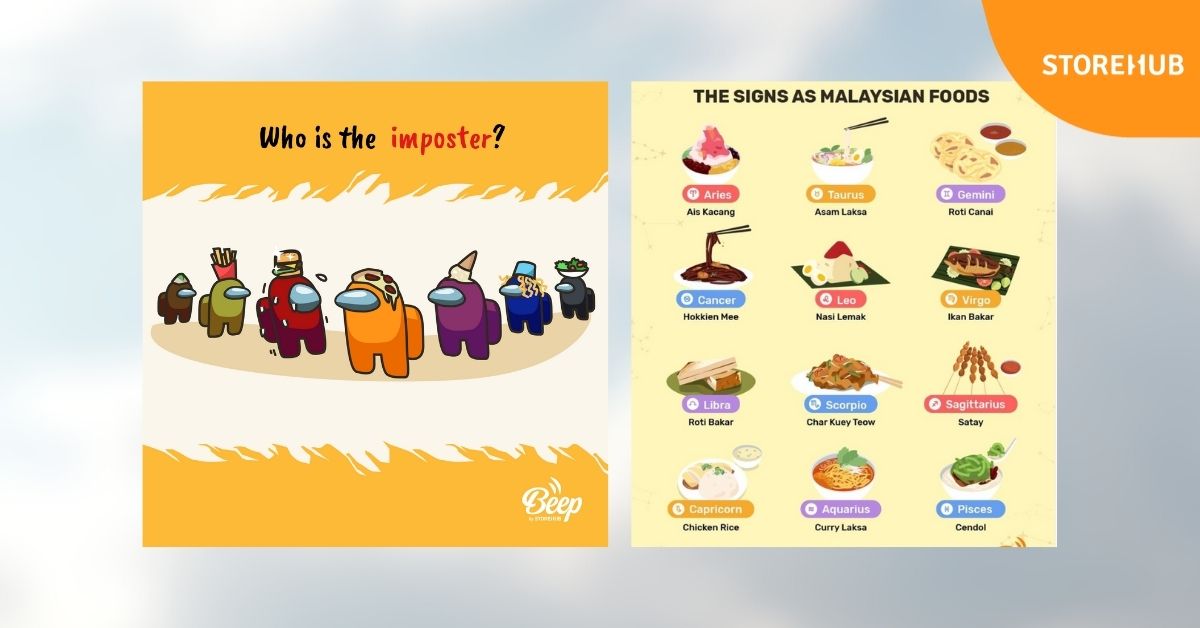 Photos by Beep
Creating content and promotions around seasonal events, such as Valentines or Christmas, is not enough to keep content exciting and relevant anymore.
With random trends popping up and becoming popular every few months, you should craft creative posts related to these trends to draw more attention to your brand. 
For example, bubble tea is currently a huge trend across the world. Businesses are exploiting this trend by creating bubble tea related posts or featuring it somewhere in their content pieces. 
When creating trendy posts, do it as soon as the trend arises, or even before if you can forecast it beforehand.
Trends come and go really quickly so you should get your relevant content out there before the hype disappears and it's too late! 
9. Post often and consistently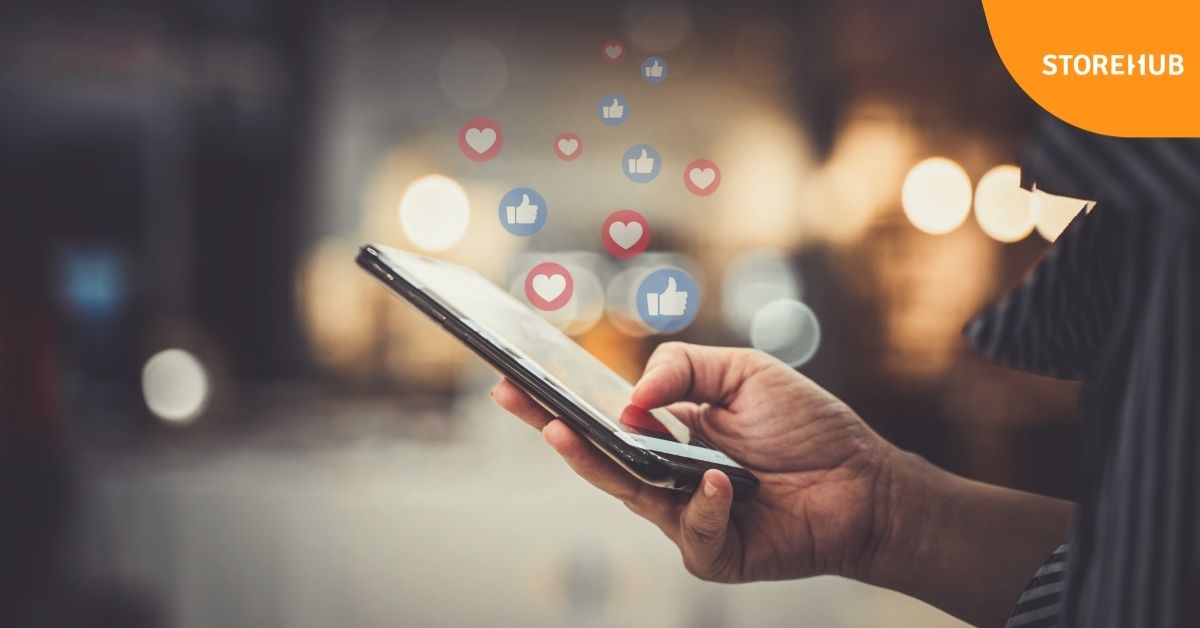 People are now constantly looking for new information on a daily basis. To get the most out of your social media marketing, you should post regularly in order to keep your page active. 
This is especially relevant as most social media platforms have changed their algorithm so in order for your posts to be seen, your page needs to be active and engaging. 
People also get tired of looking at the same advertisements or pieces of content, so change it up every now and then! Surprise your customers with unique and creative content. Remember to keep it attractive so it draws people to your page. 
By posting the right content consistently, people will have more confidence in your brand and sales will increase as a result. 
The power of social media is in your hands! 
As you can see, social media is a great tool to leverage in order to promote your brand and increase sales. By taking advantage of the different social media platforms, you can boost sales without spending tons of money! 
Use these tips and the power of social media to skyrocket your sales!