Reading Time:
6
minutes
Are you a current StoreHub POS system user?
If so, you probably already know how to use the StoreHub BackOffice. But, are you utilising all of its features to help your business?
To make your life easier, I'll share with you 15 useful features that can help increase your business productivity.
I've segregated them into 6 topics.
(Keep reading if you're still finalising which POS system to get your hands on. This post might help you gain more insight. )
Reports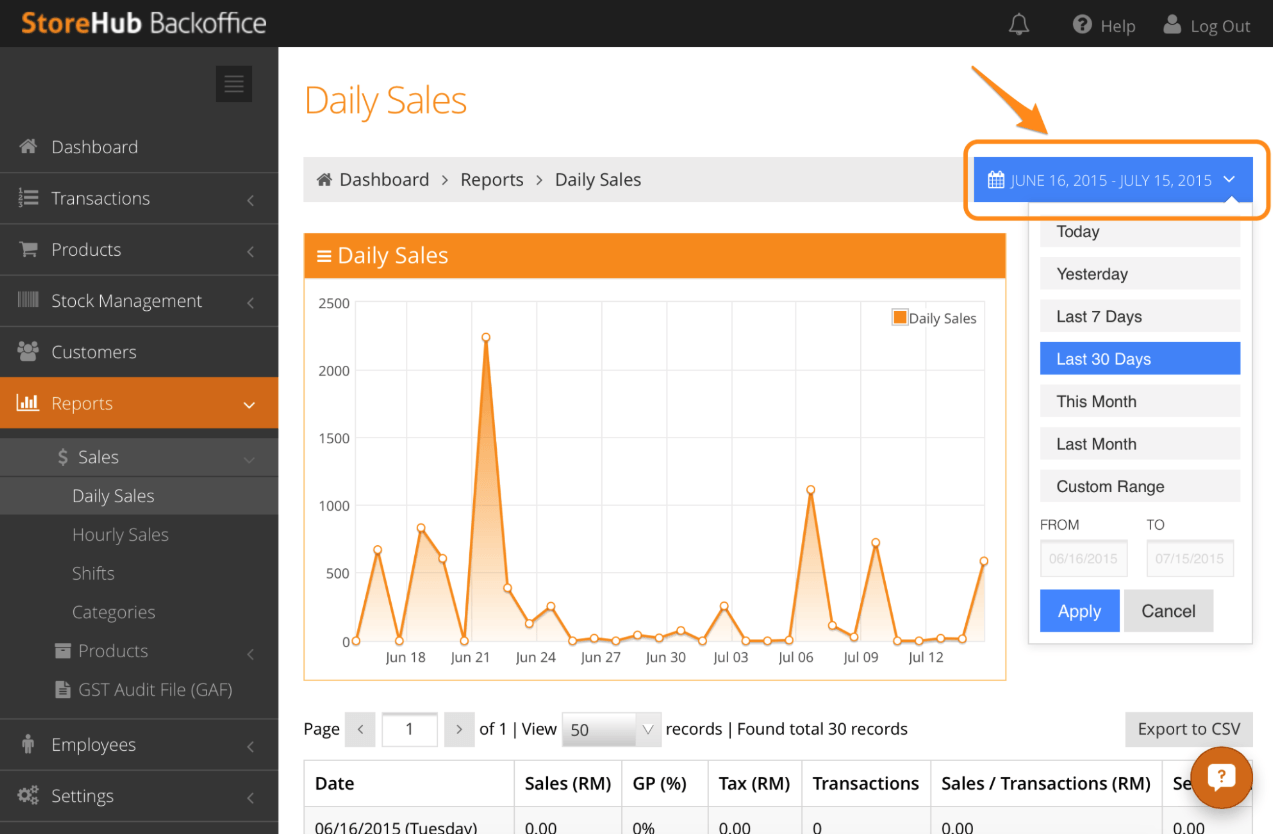 1. Real-time reports
Want to know how your store is doing right now?
StoreHub BackOffice's dashboard allows you to view your real-time sales performance anytime, anywhere. It shows you today's sales, total transactions, items sold and members.
There is also a quick overview on your total cumulative sales and your sales per store displayed as a graph.
2. Generate reports by transaction
You can export or generate your sales reports by day, hour, shift, categories, and even promotions you've set.
Understanding these reports can help you maximise your sales transactions. For example, if product category A is performing better than the rest, you can focus on increasing category A's inventory while reducing the other categories' or changing it up.
3. Identify Best Sellers
Many StoreHub customers find this feature most useful! Our BackOffice also shows you your best selling items. Plus, you can get into detail by sorting it according to dates range, category, supplier and tags.
Having data on your best sellers allows you to take specific product-related actions that will greatly propel their business.
POS System Features

4. Offline protection
WiFi down?
With our auto-offline mode, you can still run your store seamlessly without WiFi. Just remember to sync your iPad once your WiFi is back on.
5. Save, hold, split & merge customer orders
We understand the different needs when it comes to managing your order and customers.
If your customer initiated a checkout but suddenly changes his/her mind and is not ready to pay, you can save your transactions. Once the order is saved, you can access the orders from 'Open Orders'.

If your customer wants to split the bill individually, you can split open orders for your customers directly from the app. This comes in especially handy when handling big bills at restaurants.
If there are two separate 'Open Orders' that you want to combine, you can now merge them together for your customers directly from the app.
These tools will help you save time as you do not need to create a new order to cater to your customer's needs.
6. Set promotions
Looking to move your older stocks in your physical store?
Set up automatic discounts on your selected products that are applied when transactions meet the pre-set rules. You can run promotions such as:
Discount on Total Bill (by amount or percentage)
Combo Set/Package/Bundle
Buy X Get Y For Free
Override Existing Price.
As for your Online Store, there are 2 promotional methods available:
Free Shipping (only applies to Online Store, not the iPad Register POS)
Take Percentage Off
Customers will need to key in a promotion code at View Cart before Checkout for the promotion to apply.
7. Integrate with accounting software
The StoreHub POS system integrates with accounting software so you can automatically sync up your business data in real-time. QuickBooks Online (QBO), SQL, and Autocount accounting software improve your business efficiency by handling your sales transactions, inventory management, and bookkeeping.
This helps you save time and reduces human error as you no longer need to manually enter data into your accounting system.
Ecommerce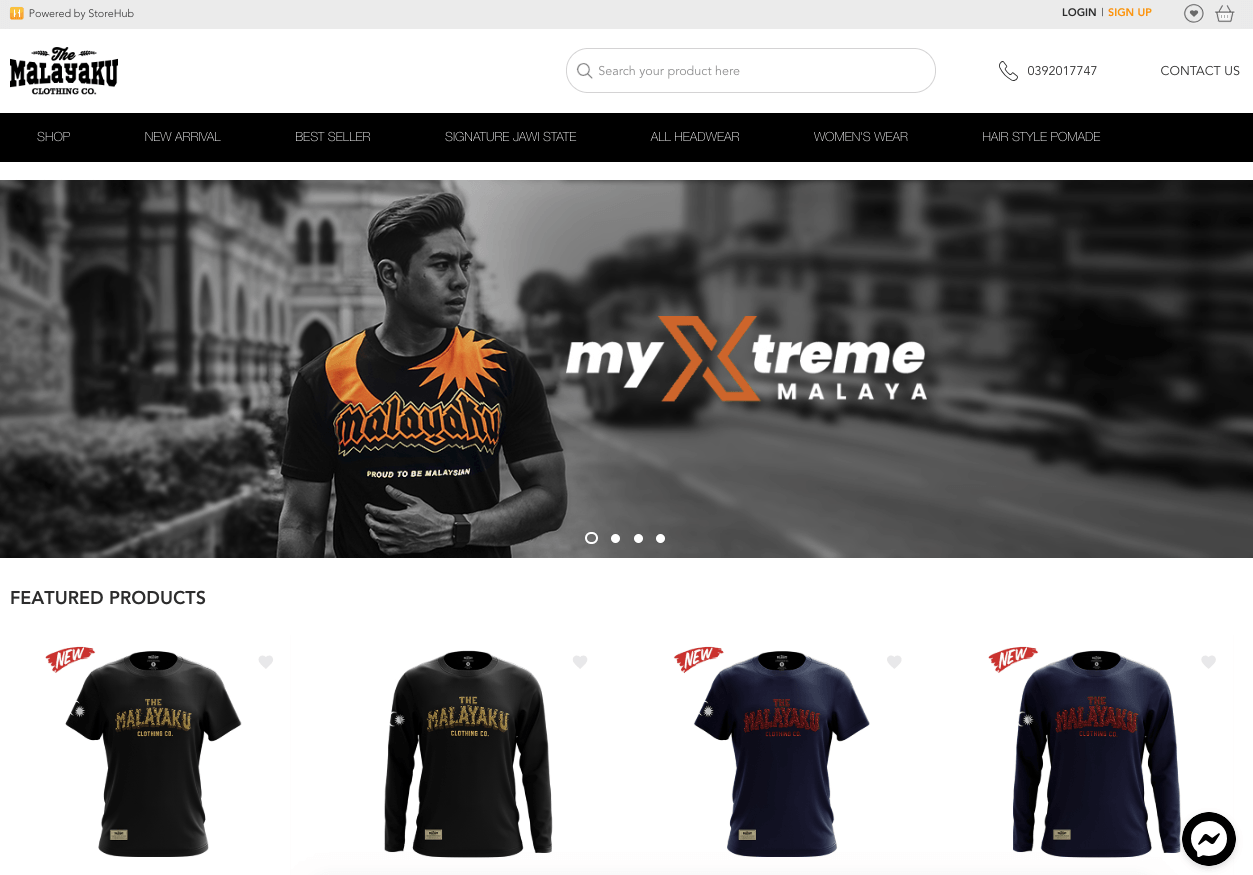 8. FREE website
Set up your Online Store in just minutes with our user-friendly template.
StoreHub Ecommerce is integrated perfectly into your StoreHub POS system. This means you'll never oversell, you'll always know when to reorder and you can easily fulfil your orders – all in a single system.
With a single product catalogue, you can choose what to sell in-store, online, or both. You'll never have to manage your business on multiple systems that don't talk to each other again.
Increase your sales channel and keep your store open 24/7 by going online now!
Inventory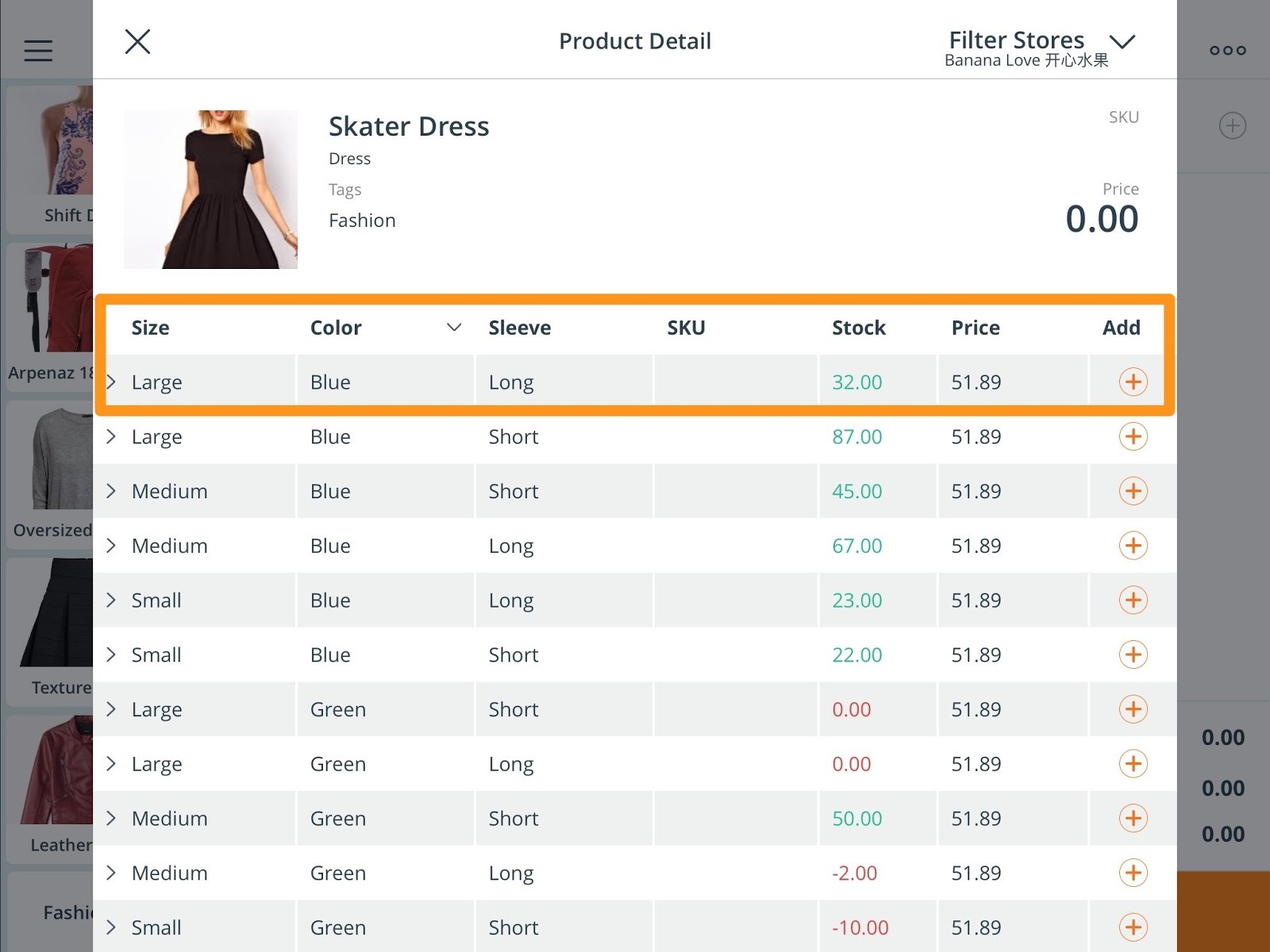 9. Inventory management
No more counting your stocks manually after each sale transaction! Reduce human error and manage your inventory and stock at ease using our platform.
If you're using StoreHub Ecommerce, the best part is that it syncs your offline and online inventory! This means you do not need to manually reduce a product quantity online if it was sold offline. StoreHub does all of that for you!
10. Get automatic low stock alerts
Get notified automatically whenever you stock is low. This ensures that you never run out of your top sellers.
Ultimately, this could help with better decision making as well. For instance, if socks A always runs out of stock quickly, besides ordering more Socks A, you should also focus on selling more designs that are similar so you can replicate your business success.
11. View/Transfer inventory across multiple stores
If you're managing multiple stores, good news! You can share stock information across all your stores.
You get to view your inventory per store and transfer inventory between them. Whenever one of your stores has insufficient stock, you can easily manage and monitor the movement of your inventory between your stores.
12. Manage your supplier relationships
Send or print purchase orders directly to your suppliers.
When your stock runs low, you can easily order from your suppliers via email directly from your StoreHub BackOffice!
To utilise this feature, make sure that all your products that you want to order:
Have their specified suppliers at the Manage Products page; and
Are tracking inventory at the Manage Products page
Customer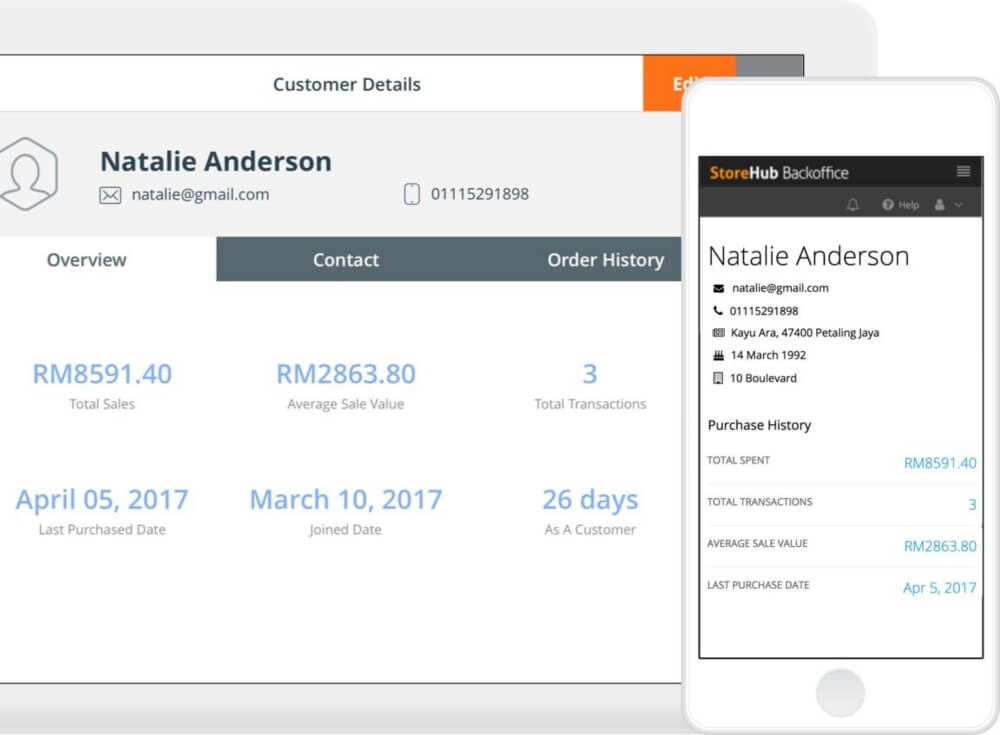 13. Store Credits
Use StoreHub's Store Credits feature as part of your Customer Relationship Management efforts. Collect customer data, reward them with Store Credits and retain their loyalty!
You can assign store credits to specific items and define your default store credit-earning. For example: If you specify RM100 = 1 Store Credit, every RM100 spent at your store would give your customers 1 Store Credits. Your customer can then use the collected credits for their next purchase.
14. Send SMS
If you have an existing customer database on your StoreHub BackOffice (alternatively, if you have an external list, import them into StoreHub), send out SMS in bulk to your customers. Remarketing is always cheaper than reaching out to new customers.
Keep in touch with your customers. By sending SMSs to your customers, you can update them on your latest promotions, personalised deals and show them that you care!
Employee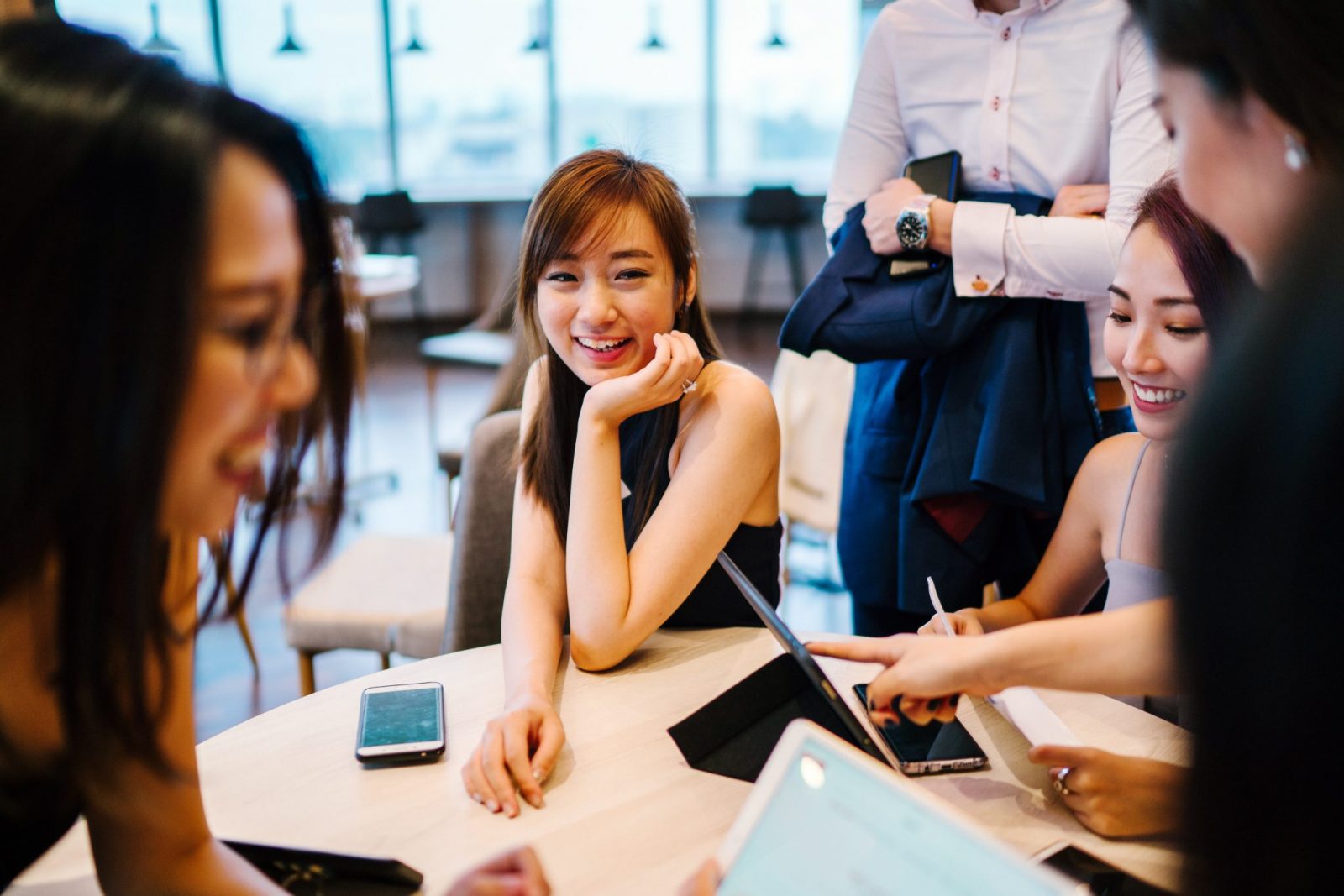 15. Manage employees
Add as many employees as you want! You can customise which sections of the BackOffice your particular employee can access. For example, if you do not want your cashier to have access to your stock information, you can limit his/her access by unticking Stock Management.
You can even monitor your staff's performance to find out who your best salesperson is. Use this feature to motivate your staff performance via a rewards system based on their sales.
Learn more about the Employee features.
Power your retail or restaurant business with the StoreHub POS system!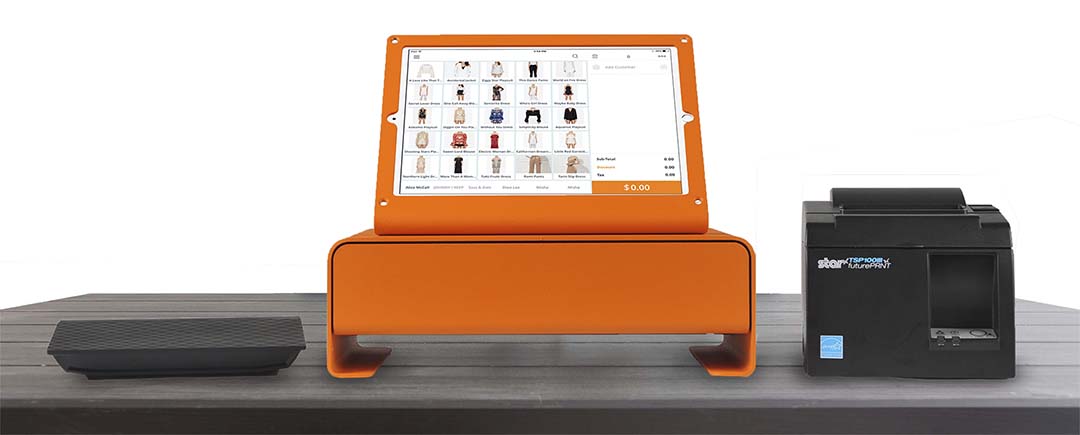 Apply now to book your free StoreHub demo and consultation