Reading Time:
4
minutes
2019 will be an interesting year for food and beverage business owners. Food will really take off and become such a thriving trend with the growing 'foodie' culture on social media.
People will be more interested in healthy living and having experiences when it comes to the dining.
So if you're looking for top food trends in Malaysia, or top food trends in the Philippines, you've come to the right place.
Read on…
1. Experiential dining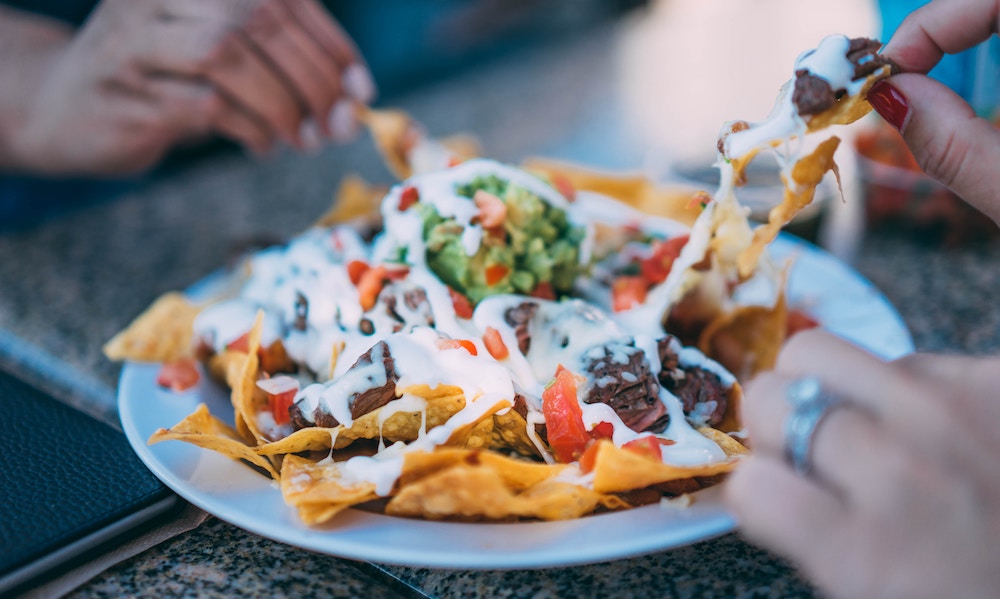 Hands sharing nachos bowl. Photo by Herson Rodriguez on Unsplash
There's a shift in how people view dining and culinary experiences.
Customers aren't just looking for good food, they want an experience to go along with that food.
Experiential dining can include a unique concept, different plating and serving, quirky atmosphere, interesting locations, and more.
Just look at all the speakeasy bars that've cropped up in recent times. They're everywhere, and people love them because they offer something out-of-the-ordinary.
'Plane in the city' is an example where someone used an old plane placed in the middle of the city as its location to set up a 5-star restaurant.
A popular concept that restaurants use is multi-sensory experiences, where they include all 5 senses into dining. 'Whimsy' is an example of a fine dining restaurant that does this.
So give your customers a great experience along with your great food, and you'll keep them coming back.
2. Health is wealth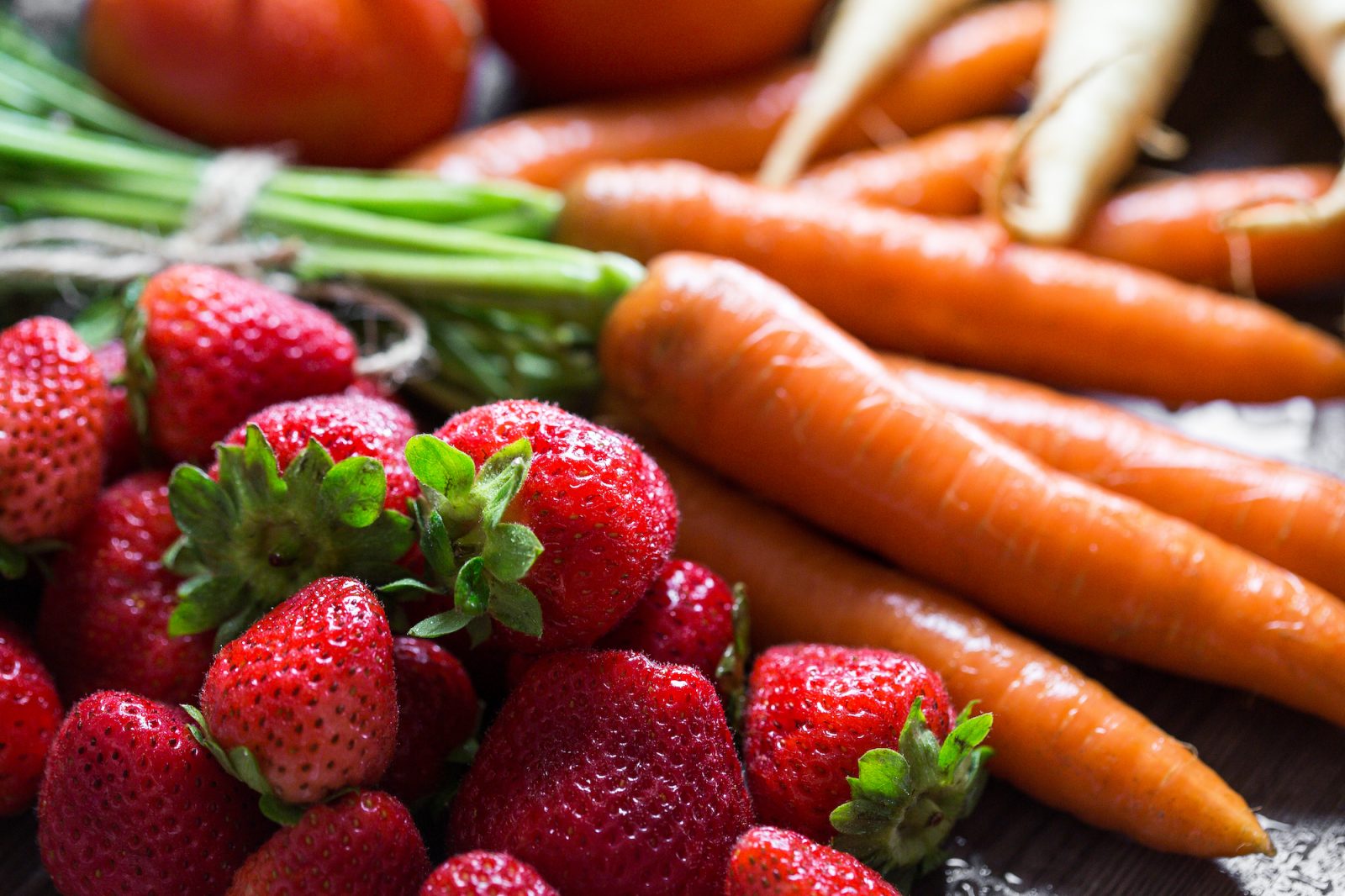 Health is wealth, literally, especially if you look at the projected global market value of health and wellness food that is set to hit $811.82 billion U.S. dollars by 2021.
There's been rising interest in health food in Asia – where many countries already have a long history of vegetarianism.
This is mainly due to the rise in chronic disease and increased environmental awareness, which has driven consumers towards health food that is either organic, pesticide-free, sustainable, and so on.
The plant-based food trend has really started gaining traction in Asia since 2017 when big companies started penetrating the region.
An example of this is Beyond Meat, whose "meat" products are actually made up of 100% plant protein that look, cook, and taste like real meat. It recently made its debut in Southeast Asia, opening a store in Singapore in August 2018.
Even Josh Tetrick, the CEO Billion-dollar US start-up, JUST – famous for Scramble, an egg-free scrambled egg – told Food Navigator Asia that he'd probably start his company in Asia if they were to start the business again from scratch.
Small F&B business owners should take note of this and look at introducing more plant-based food or vegetarian options to their menu.
Stand out by going the distance and invest some time and money in R&D so your F&B business can serve something other than a plain ol' salad.
Some simple things you can do are to:
replace mayo dressing with greek yogurt or hummus

use cremini or Portobello mushrooms in place of meat (remember to pair your dish with a side of protein like tofu or tempeh to make it more filling, because mushrooms don't have as much protein as meat)

make "fish" using banana blossoms
3. Go source for local produce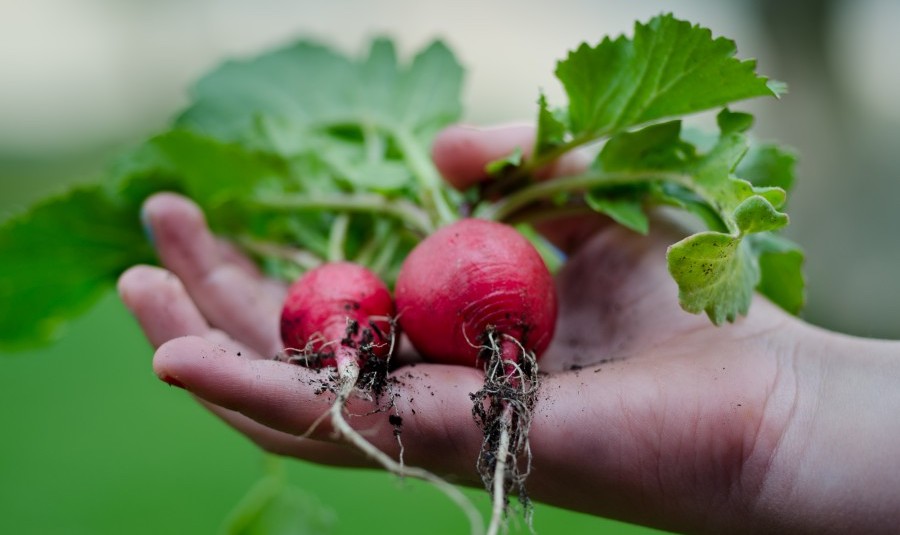 Hand holding radishes. Photo by Peter Heeling
You see more and more restaurants that serve food made with fresh seasonal, local produce sourced from local farms.
This is thanks to the increased popularity of the locavore movement, which aims to connect food producers and consumers in the same geographic region.
Local food is also healthier because the food produced on local farms travels less distance than imported food from a different region. This means the local food is fresher, riper, and more nutrient-dense than imported food.
The trend of consumers looking to eat authentic dishes made with honest ingredients will be bigger than ever in 2019.
4. Less plastic, more eco-friendly packaging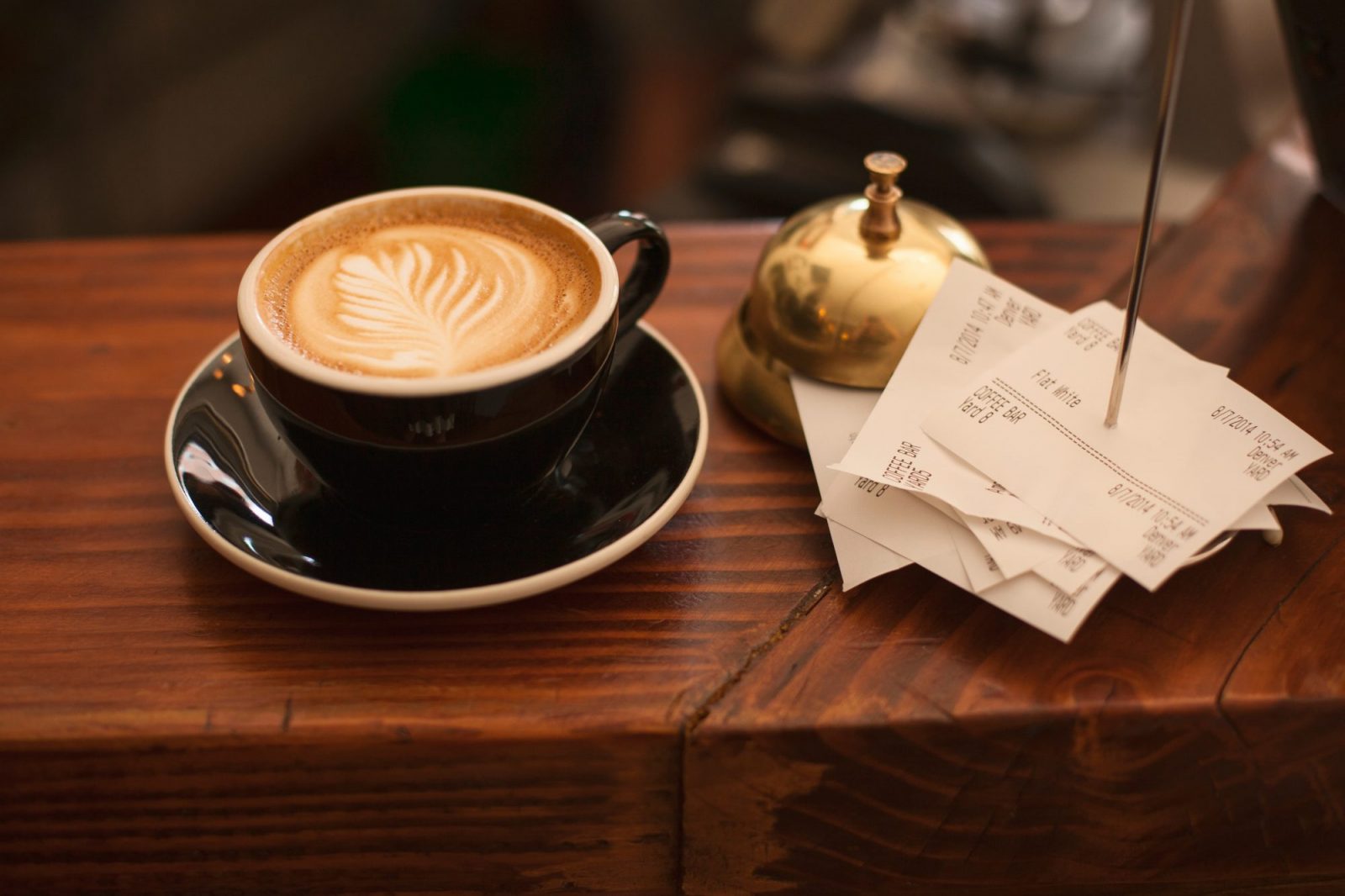 With rising consumer awareness on sustainability, eco-friendly packaging and plastic reduction is going to be a big trend in 2019.
Just look at how fast the plastic straw ban took over the world in 2018.
Many people are now bringing their own reusable stainless steel straws with them whenever they go out to eat. Most restaurants have also stopped giving out plastic straws and replacing it with bamboo or paper straws. Sometimes they don't even give out any straws unless requested by the customer.
People now are generally more aware of the environmental impact of non-degradable plastic waste thanks to worldwide campaigns. Countries all over the world such as Malaysia are working on plastic management and sustainability efforts such as abolishing single-use plastic products.
We'll see less plastic and styrofoam cutlery and packaging in favour of more eco-friendly one such as paper or fibre cutlery and containers that are more easily recycled.
You can look into using bioplastic or biodegradable packaging and containers for your F&B business.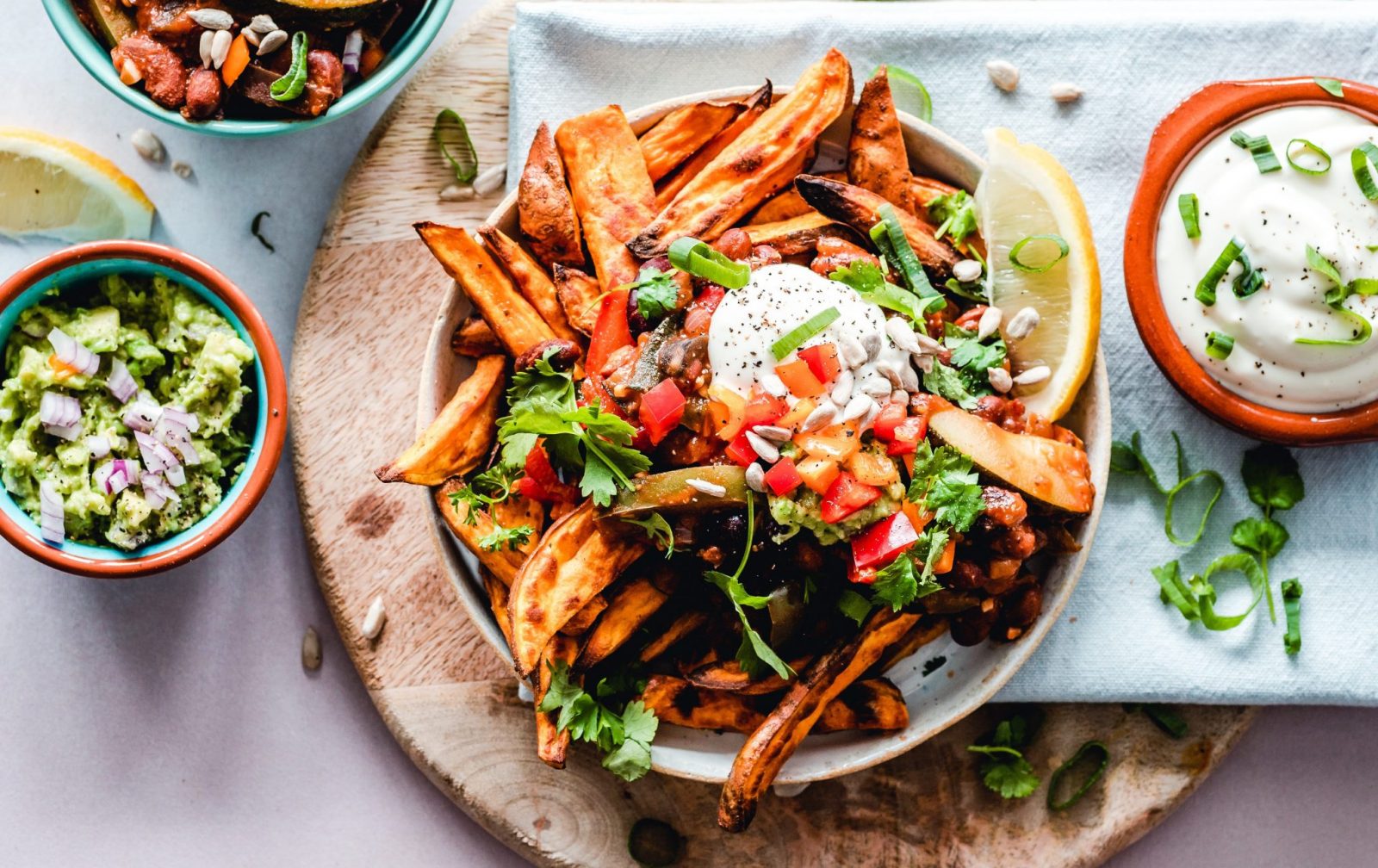 Power Your Business With StoreHub!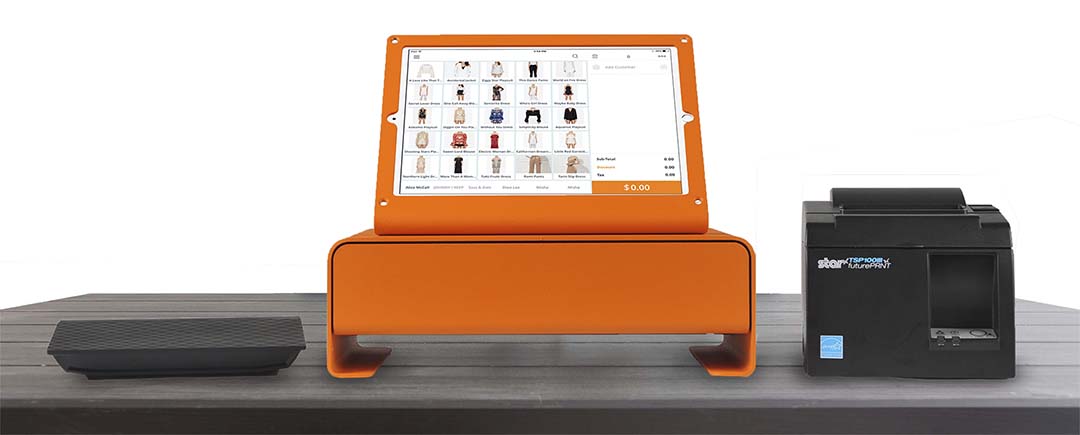 Click here to learn how StoreHub can help you manage and grow your business.