Reading Time:
5
minutes
For adventurous F&B entrepreneur, Mervin Chin, who enjoys creating fusion food, his restaurant, Undisclosed Location, is the perfect business place for him to mix and match different yet yummy cuisines.
Mervin's experiment with Asian-Mexican fusion cuisine has been popular with customers. This cafe in Petaling Jaya, Selangor, even received great reviews from New Straits Times and Says.
Starting Undisclosed Location in the competitive restaurant industry
According to food and lifestyle portal, The Yum List, Mervin had worked as a barista at a cafe while studying business at a university. Upon graduating, he turned down an office job with a RM5,000 monthly salary to continue working as a barista, before opening Undisclosed Location later.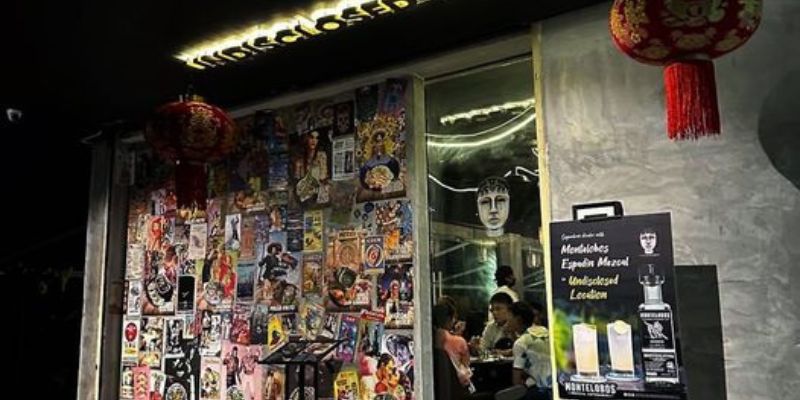 What made a young uni graduate decline a RM5,000 per month job offer?
It was love! A love for food, particularly dishes with simple ingredients that create different and layered tastes.
The future entrepreneur has been a big fan of kopitiam food since his childhood years. Mervin admires how these kopitiam dishes combine simple ingredients to produce a variety of delicious flavours.
One dish he really enjoys is soft-boiled eggs with kaya toast, where dipping the toast into the eggs results in a unique texture and taste.
He also expressed his admiration for another Malaysian classic: Pan Mee.
---
"Another one (of my favourite dishes) is pan mee. Whose idea was it to add fungus and fried ikan bilis and mushrooms to noodles?

Simple ingredients, but when placed together, they are a paradise of texture.

So, yes, all my comfort food from childhood taught me to make food straightforward, simple, and tight! Two or three ingredients jive together. Bam! New item!"

Mervin Chin, Undisclosed Location founder
---
Watch Undisclosed Location and Mervin's journey in F&B!
Overcoming business challenges from the start
When Mervin opened Undisclosed Location, he understood that navigating the competitive F&B market would be challenging.
His decision raised concerns among his friends and parents, who questioned if it was the right path for him. They asked him, "Are you sure this is what you want to do?"
Back then, Mervin had no friends who were in the F&B industry. So there was no one to turn to for advice regarding the restaurant business.
However, rather than being discouraged, these issues had a positive impact on Mervin. They provided him with the drive to prove his doubters wrong and achieve success with his restaurant.
It was the "right kind of motivation" for him.
---
"One of the best advice I've heard from many of my F&B peers is that it's a marathon, not a sprint."

Mervin Chin, Undisclosed Location founder
---
Despite the time and effort needed to run a restaurant, Mervin was determined to continue running this "marathon". He has evolved a lot since starting his journey in F&B as a cafe barista years ago – from a newbie with limited cooking and industry knowledge to the owner of Undisclosed Location today.
And what a winning marathon it has been for Mervin!
Since Undisclosed Location opened in April 2022, the Asian-Mexican fusion food restaurant is often packed with hungry customers.
This StoreHub writer visited Undisclosed Location on a Friday evening and the place was full of diners. Thank goodness we had made a reservation!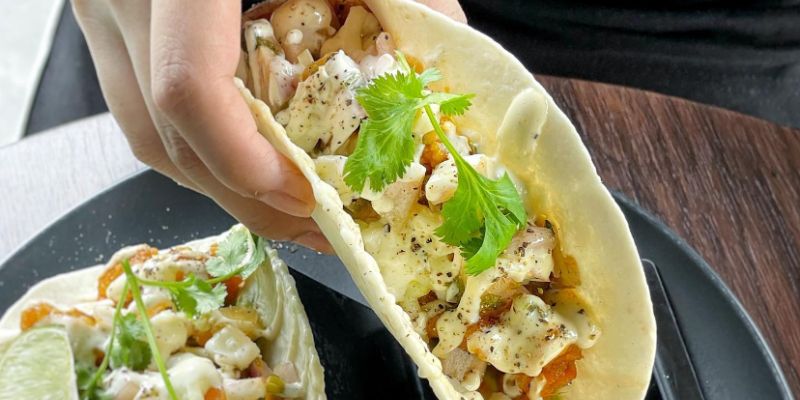 Undisclosed Location's recipe for success: Asam fish, tacos, and fusion cuisine experimentation
Undisclosed Location hit the jackpot with one of their first dishes that customers loved. Somehow, Mervin had pulled off an awesome feat by blending two different types of food from opposite ends of the world.
By combining Mexico-based tacos with the asam fish dish from Malacca (or what we, average Malaysians, call "Melaka" lah, hehe), he created a unique, tasty meal: Malacca Asam Fish Tacos!
---
"I love asam fish and I love tacos. So one day, I had extra asam fish on the side and I got leftover tacos. I just put them both together and like, oh, this tastes excellent!

Because Mexican food has a sourness to it. The same goes for Malaysian food, which has a sourness to it too.

Mexican food has a bit of spice while Malaysian food also has spices, so why has no one put them together?"

Mervin Chin, Undisclosed Location founder
---
Since then, Mervin's passion for mixing and matching food and ingredients has led to the creation of more popular fusion food. Undisclosed Location's menu now includes:
Varuval Chicken Tacos
Chicken with Chilly Crab Sauce Nachos
Kimchi Tempeh & Tauhu Tacos
Feel free to make a reservation at this Mexican-Asian fusion restaurant on their website or call 012-902 6648.
Undisclosed Location's address and operating hours

Address:
1, Jalan SS 4C/5, Taman Rasa Sayang, 47301 Petaling Jaya, Selangor, Malaysia

Operating Hours:
​Monday, Wednesday, and Thursday: 12 noon – 9 pm
Kitchen closes at 8.30 pm
​
Friday – Sunday: 11 am – 11 pm
Kitchen break at: 3.30 pm – 5 pm
Kitchen closes at 9.30 pm
​
Tuesday: Closed
Why a reliable POS system is important for Mervin and other restaurant owners
According to Mervin, F&B owners already have their hands full running a restaurant, and the last thing they need is an unreliable POS system. He points out that a dependable POS system can be a restaurant owner's best friend because of the important data it monitors and manages.
Mervin highlights how key POS data can help restaurant owners make informed business decisions.
From tracking sales and inventory to analysing customer preferences, a quality POS system can help maximise your restaurant's efficiency in profitability.
With StoreHub's cloud-based POS system, Mervin can easily keep track of his restaurant's sales, inventory, and other business data in real-time, from anywhere.
Whether he's at Undisclosed Location or travelling, Mervin can conveniently access all the restaurant information he needs through the StoreHub Manager App.
How StoreHub gives Mervin more flexibility to experiment with fusion food
With StoreHub POS system's inventory management and QR Order & Pay menu features, Mervin can easily update and remove the dishes on Undisclosed Location's menu in a few taps.
StoreHub's capabilities also empower Mervin and his staff to experiment with their menu and produce even more mouthwatering fusion cuisine. If their customers' preferences change, they can instantly adjust their menu to keep up with new market trends.
---
"My restaurant is not just a restaurant. It's my experimental place. It's where I put my heart and soul into it. It's what I am. You just throw in your experimental items. Let them (the customers) order.

If the sales are good, the data will show it. We should keep it in (the menu). If it doesn't (sell well), remove it. Just like that.

Because when you use the QR Order & Pay system, you don't have to reprint menus. So it keeps me flexible and adaptable at all times. That's what I like about StoreHub."

Mervin Chin, Undisclosed Location founder
---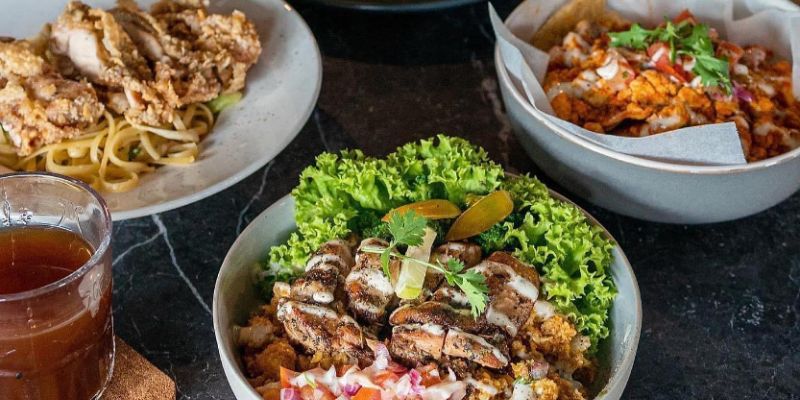 Mervin's advice for fellow F&B entrepreneurs and aspiring restaurant owners
According to Mervin, restaurant owners should prioritise serving food that customers truly enjoy. He advises F&B entrepreneurs to engage with their regular diners and understand their preferences.
Mervin also wants to remind us that failure doesn't mean the end of their F&B dream. He believes it helps us learn, grow, and come back stronger.
---
"Put whatever (food) you think outside the door, go talk to your regulars, and ask them what they really want.

If you fail, so what? Once you're at your lowest, there's nowhere else to go but up."

Mervin Chin, Undisclosed Location founder
---
Experiment with your menu; find out what sells with StoreHub!
Like Undisclosed Location, your restaurant can also adapt to fulfill different customer preferences and changing F&B market trends.
Besides offering a flexible inventory and QR Order & Menu system, StoreHub's POS system can help automate your operations and improve efficiency.
Find out more about our POS system by watching this short video. It'll only take you less than a minute!