Reading Time:
6
minutes
You've created your ecommerce store.
Now what?
No matter where you are in your online selling journey, one thing that you should always work on is improving the customer experience of your website.
A better customer experience = less friction for the customer when shopping = happy customer = customer who is more willing to spend = more sales.
Here's a list of some useful tools you can use to improve customer experience and ultimately increase your online shop sales.
1. Use Mailchimp to connect with customers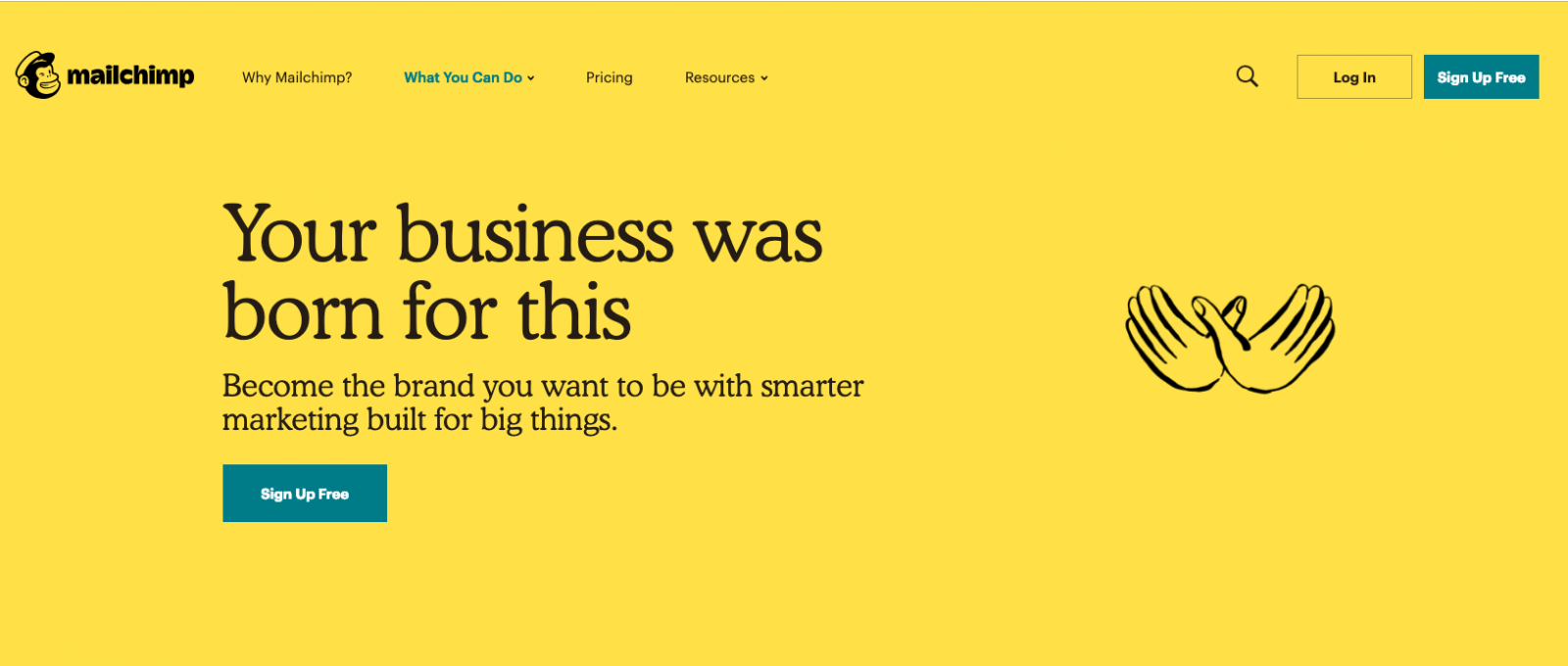 Mailchimp is an awesome email marketing service that serves as a marketing automation platform.
It's basically an easy-to-use tool that'll help you send nicely designed emails to your customers.
And here's the great news for small businesses – they have a Forever Free plan that's great for you! You can send up to 12,000 emails per month, and have up to 2,000 subscribers per account.
2. Manage all your social media accounts with Hootsuite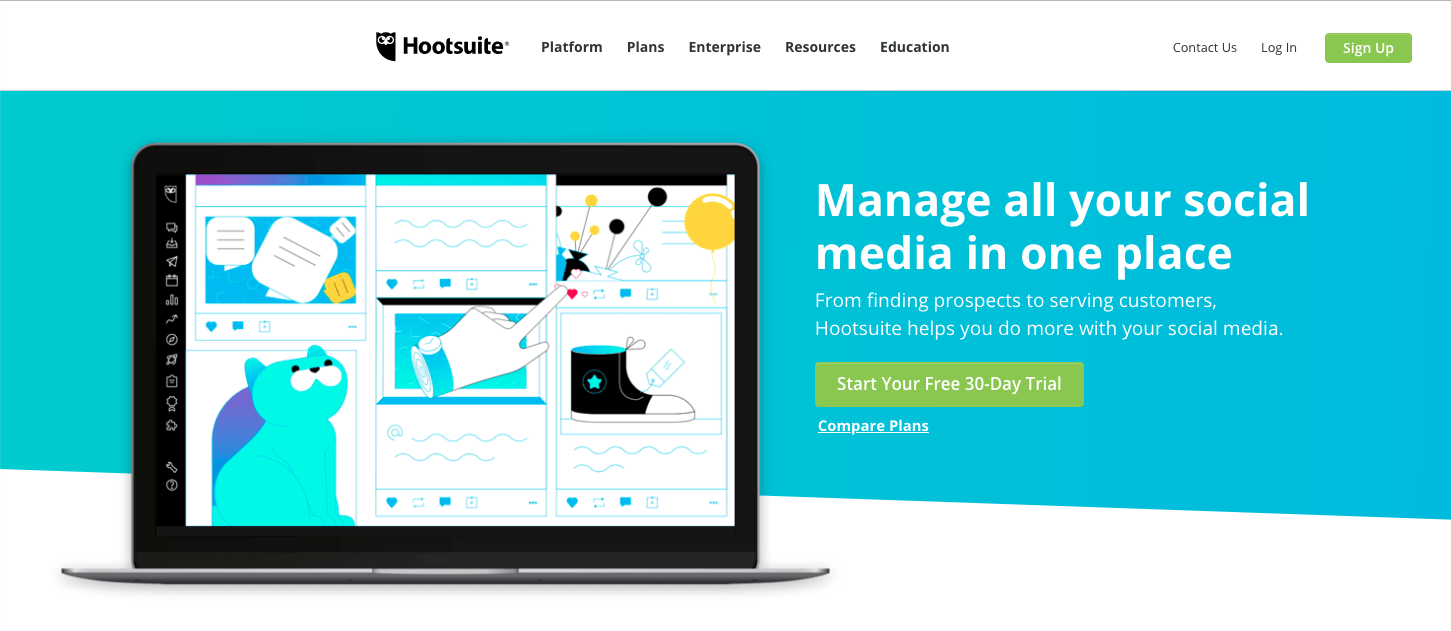 Do you individual login and manage your Facebook page, Instagram account, Twitter, and blog?
You don't have to do that anymore now that we have powerful social media management tools like Hootsuite that'll let you manage all your social media in one place.
Hootsuite connects to more social media networks than most social media management tools out there.
It also has a basic Free plan that you can use to manage up to 3 social media profiles. They also offer a ton of free and paid apps that you can use to work smarter.
And they also have free social media courses for social media newbies.
3. Auto-reply messages with WhatsApp Business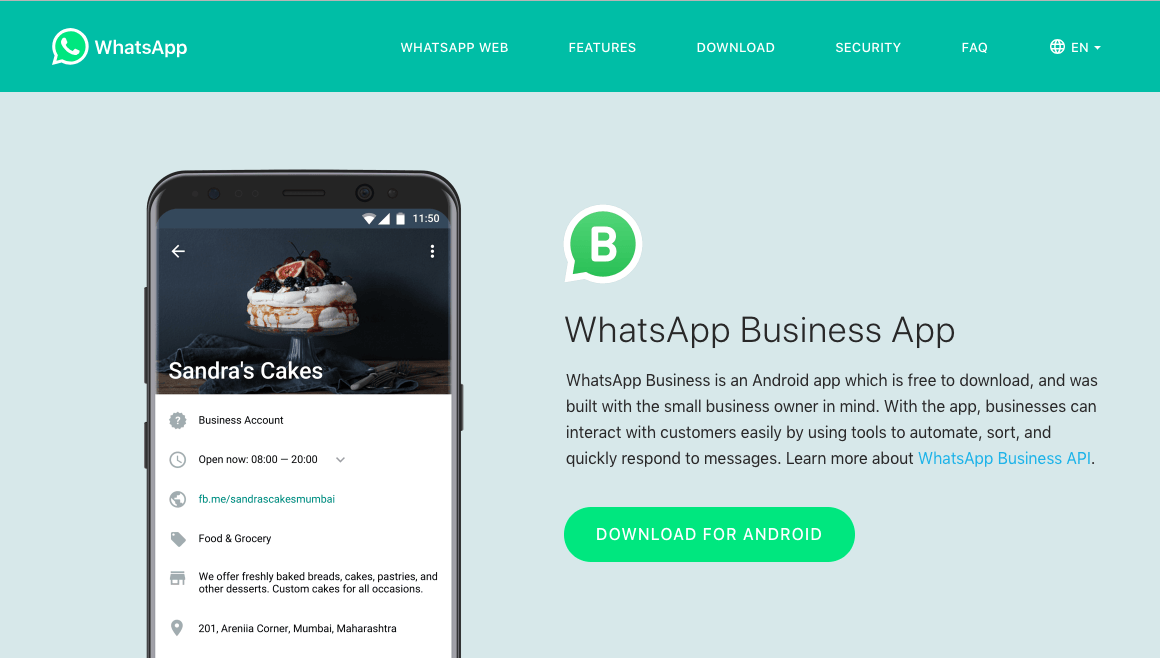 Malaysians love using WhatsApp – 68% of the Malaysian population to be exact.
So what better way to interact and connect with your customers than to use WhatsApp Business!
It's built on top of WhatsApp Messenger to let you build a profile for your business.
It's chatting for business!
WhatsApp Business feels and works just like WhatsApp Messenger, except that this Android app is built for small business owners to easily interact with customers.
It lets you have a business profile, which lists down your company's address, email, and website. It gives you insights on the number of messages successfully sent, delivered, and read. And it also provides you with messaging tools that help you automate, organise, and respond quickly to messages.
Use this to build connections, rather than to reach out to new people.
4. Level up your visual game with Instagram Business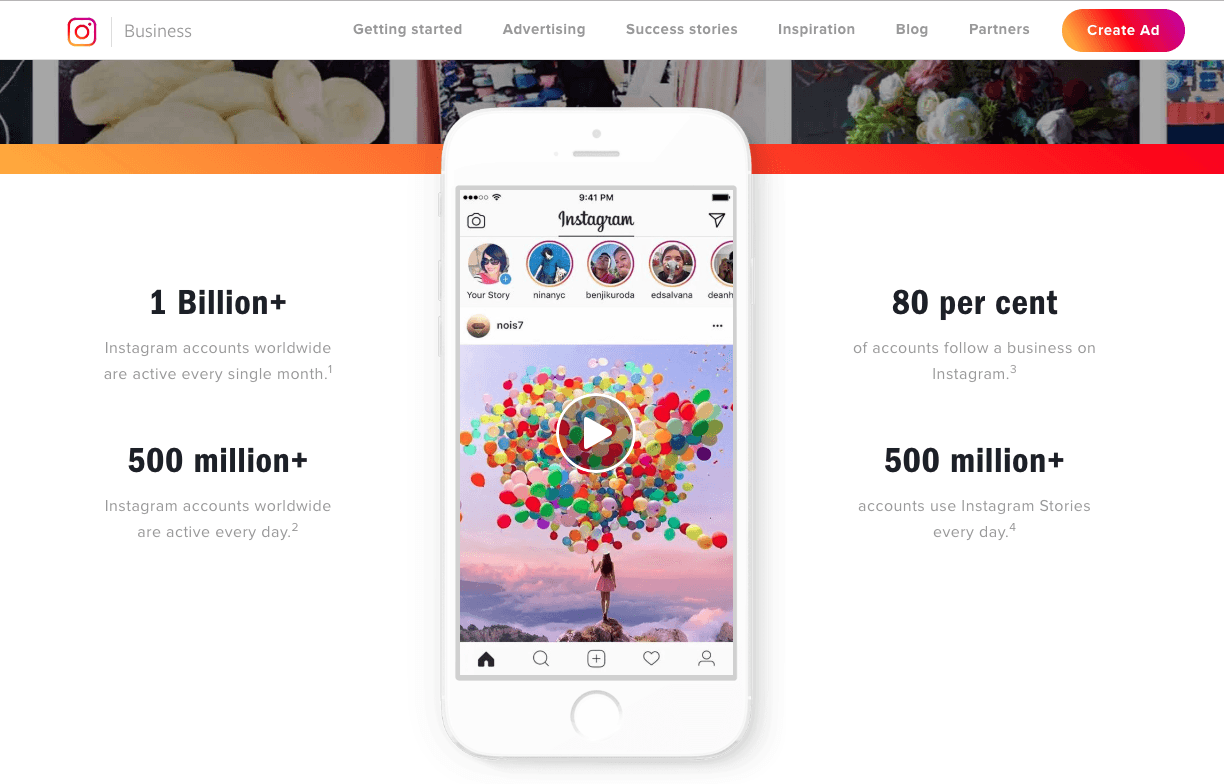 As of January 2019, 49% of the Malaysian population were active Instagram users.
That's about 15 million+ people!
It's no wonder that more and more businesses are on Instagram everyday.
Instagram is a great place to show your brand and products visually.
Get an Instagram Business profile for these specific features, which a personal Instagram profile doesn't have:
Contact information – includes your address, email address, and phone number so people can connect with your brand directly from your profile
Category – your business type (e.g.: shopping & retail, product/service)
5. Advertise with Facebook Business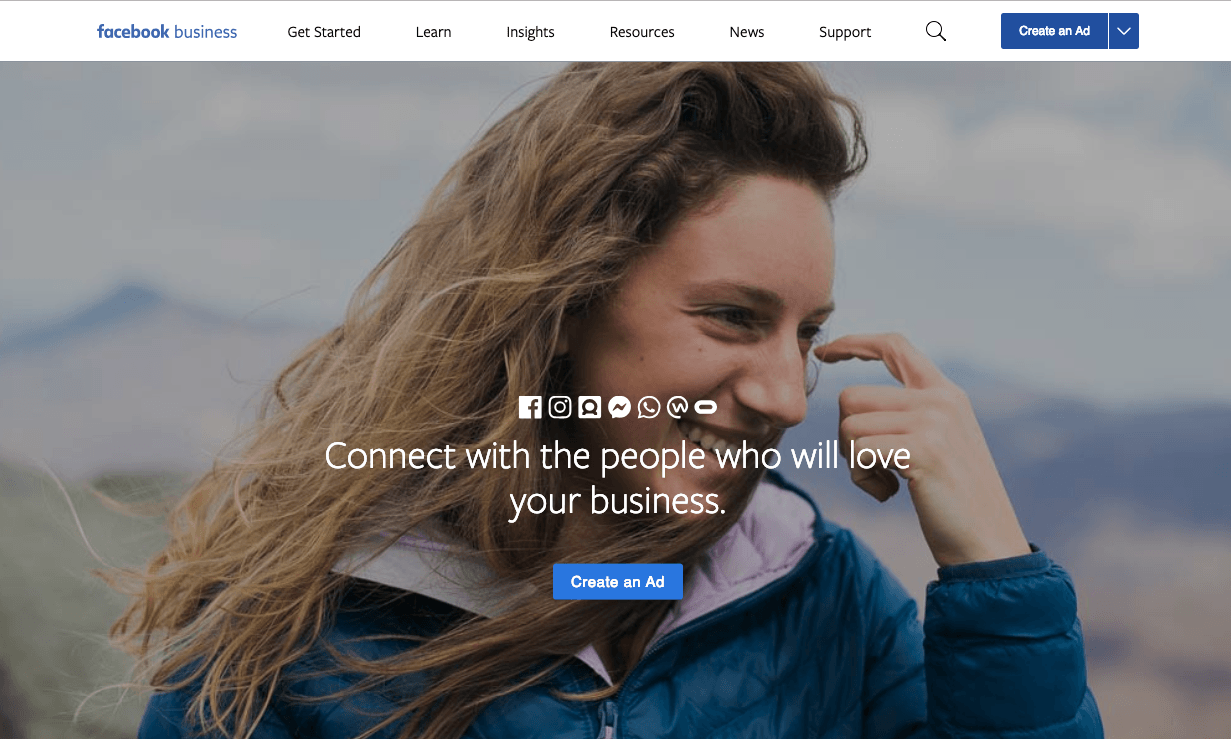 69% of Malaysia's population of 32.4 million is on Facebook as of 2018.
A lot of your potential customers are on Facebook. A lot.
Facebook Business helps you do marketing efficiently on Facebook to reach the right people for your brand. It lets you update your Facebook page, get insights, run ads, and so on.
So, should you be advertising on Facebook?
YES!
Facebook ads are cheap, and you can easily run a campaign on a small budget. Compared to traditional marketing methods like handing out flyers, Facebook ads are way more cost-effective and trackable.
Some basic steps you need to know on to start with Facebook Business:
6. Stand out on Google for free with GoogleMyBusiness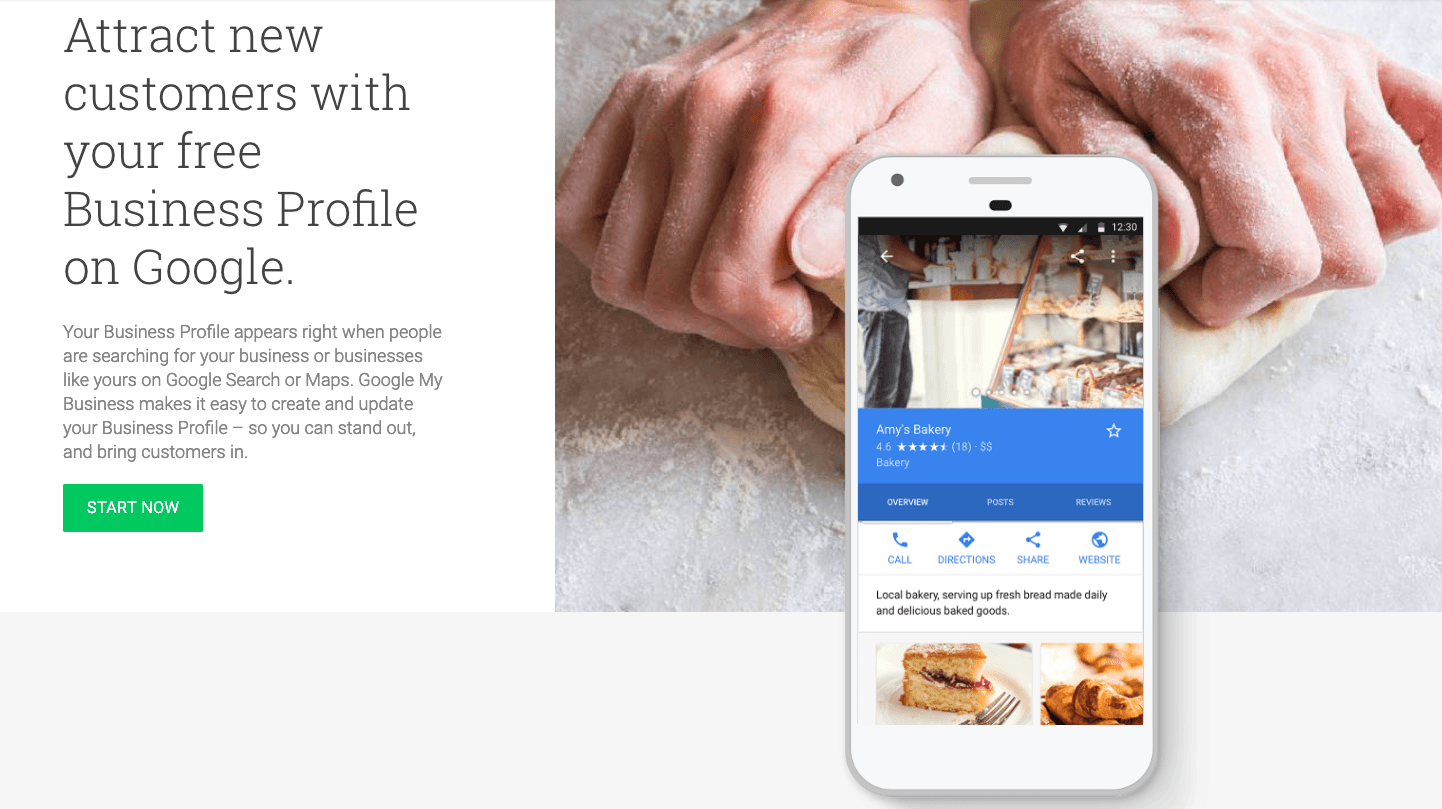 This is something you absolutely need for your business.
Google My Business is a free tool that helps you manage your online presence on Google. Think of it as an online Yellow Pages listing.
Every business must have a Google My Business profile.
Your Google My Business profile makes your business visible on Google Maps and Google Search, two very popular online platforms that people generally use nowadays to find out more about a business.
It gives a free basic website, and it lets you share new and useful information so you can keep your regular customers informed and attract new customers at the same time.
It also allows you to increase customer loyalty through its review feature. Reviews also help build credibility for your brand.
Details you can provide on your Business profile are:
Contact number
Directions
Website link
Operating hours and days
7. Customise your website with WordPress, Wix, or Weebly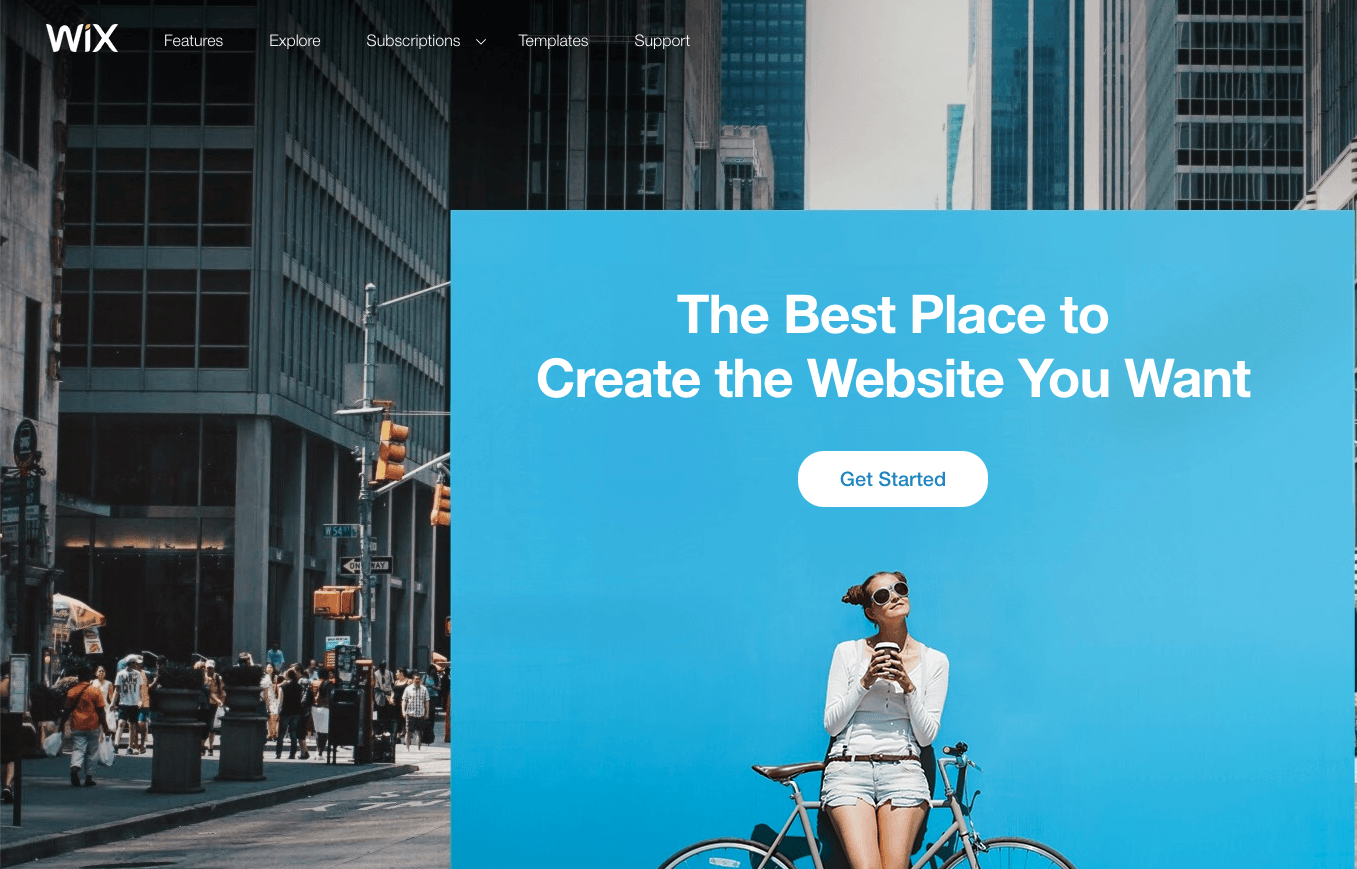 Websites are important for your business.
They let you have an online presence, generate sales, market your brand, and establish credibility for your brand. And they do all this 24 hours a day, 7 days a week.
Why? Because the Internet never sleeps.
So building a website for your business… Yikes, sounds hard, right? Where do you even begin?
Well lucky for you, website builders like WordPress, Wix, and Weebly make it easy for you to build a nice website in just a couple of minutes.
Hosting your website is no issue either, because they can do it for you too!
Be sure to link your online shop and blog to your website, which should ideally consist of information on your brand as well as marketing material – photos, videos, etc..
Tip: Use a system like StoreHub Ecommerce, which syncs your in-store and online shop inventory so you never oversell and always now exactly how much stock you have left.
8. Be your own graphic designer with Canva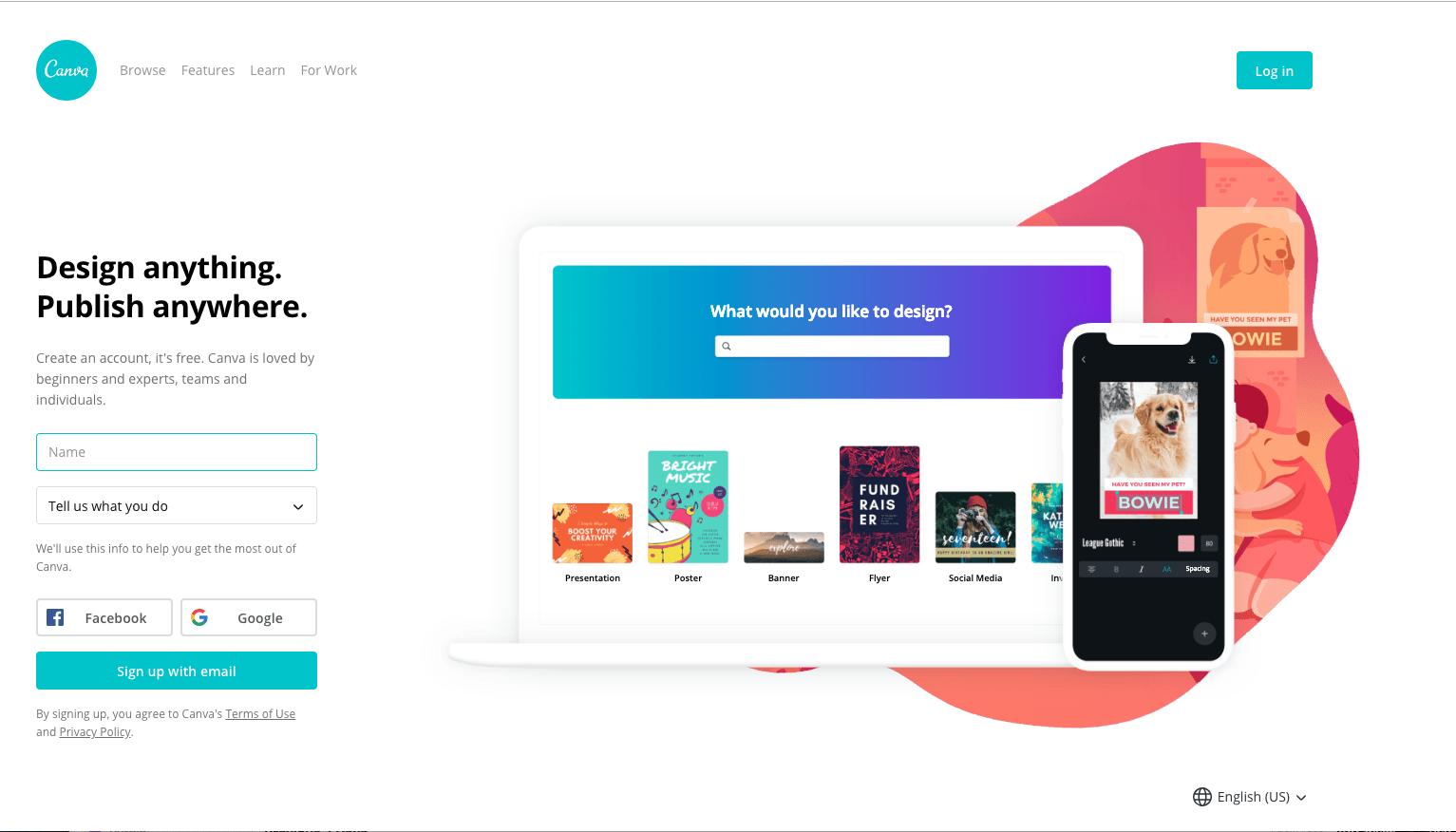 Getting a graphic designer isn't high on any small business owner's list.
But you need good designs to help you with branding and to entice customers to buy your products.
As a small business owner, you can use Canva, a free platform that makes graphic design easy for everyone.
You can easily design logo, social media posts, and more using their drag-and-drop feature and layouts.
9. Learn simple HTML5 codes with W3Schools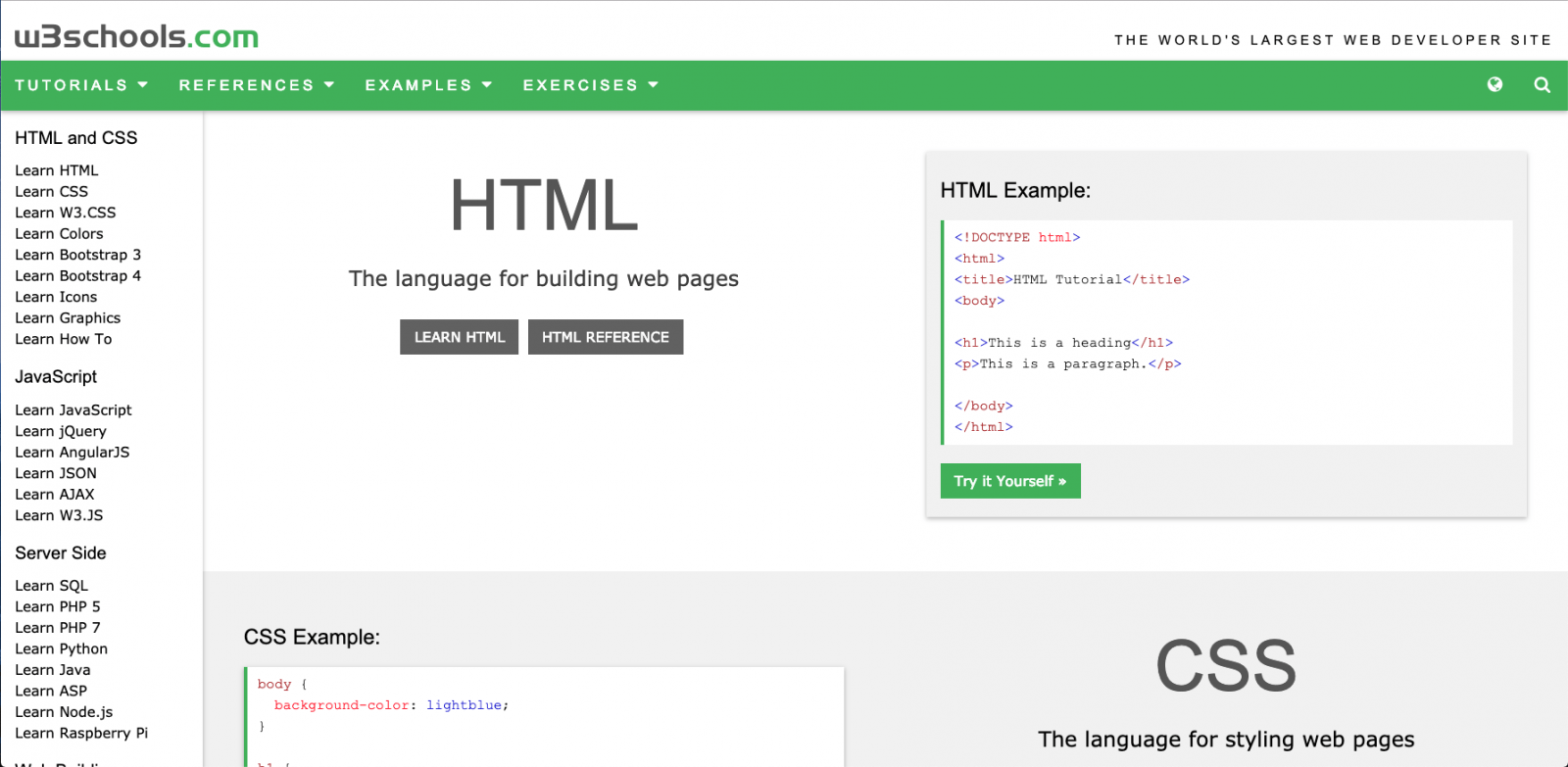 Learn how to do simple coding so you can make simple customisations to your website such as embedding a Google Map, or changing a font or text size.
Check out W3Schools to learn Mainly to learn and search HTML5 tutorials preset codes.
10. Make booking appointments easy with SimplyBook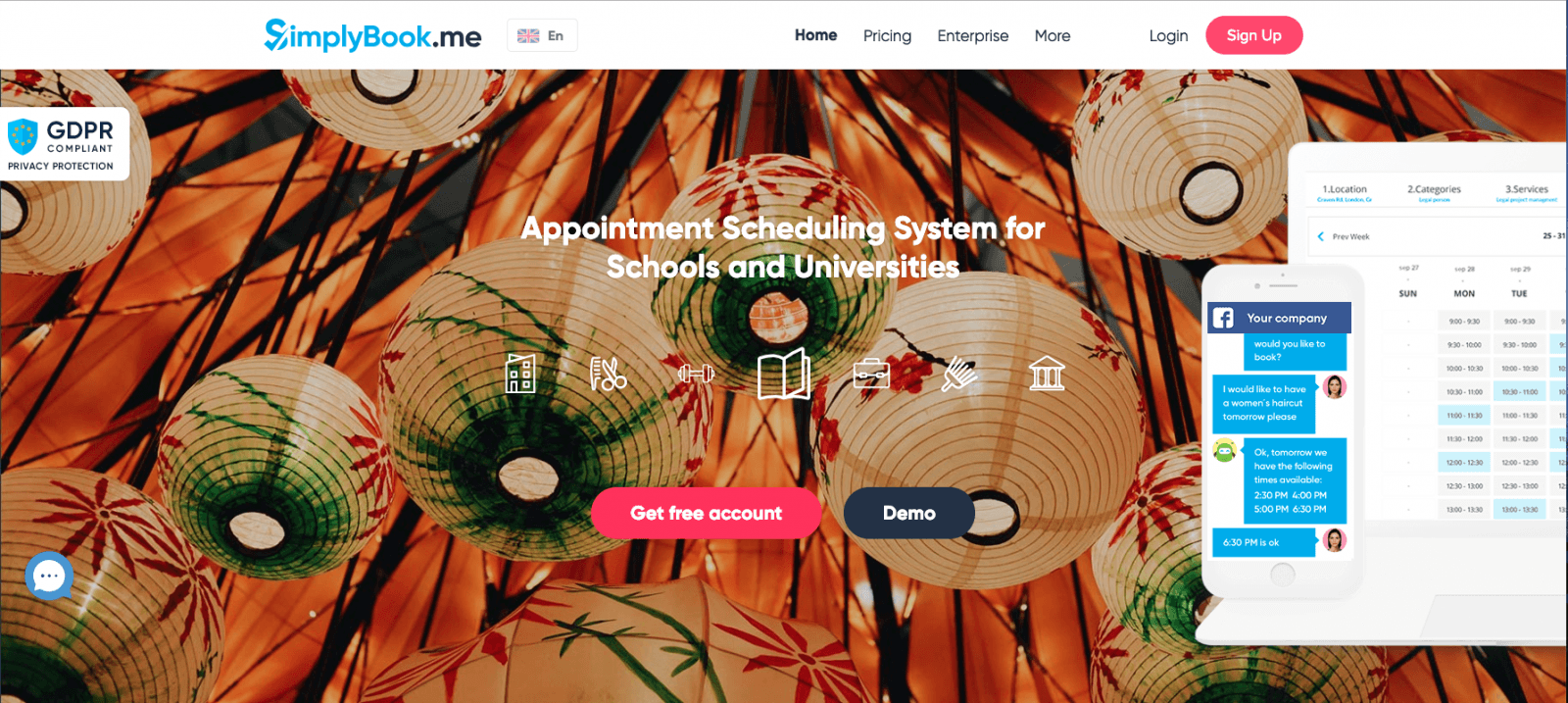 This is specifically for service businesses, e.g., a facial store or cleaning service.
How do you schedule your appointments?
Using a notebook? Or perhaps a Google Sheet?
These methods are okay, but why use them when you can use an online booking system that's free?
Manage bookings with free appointment scheduling software like SimplyBook.me.
This online booking system lets you accept online bookings, customise or integrate your booking site with Facebook or your website, get business analytics, and more.
11. Solve shipping by weight with GDex or J&T

Shipping is a major thing for any online shop.
So getting the right shipping partner at a good price is always a concern, especially for a small business.
Look for credible express delivery companies like GDex and J&T, which use technology to deliver ecommerce store goods at reasonable prices.
Tip: Ask for corporate rates to save more money on shipping.
Power Your Business With StoreHub!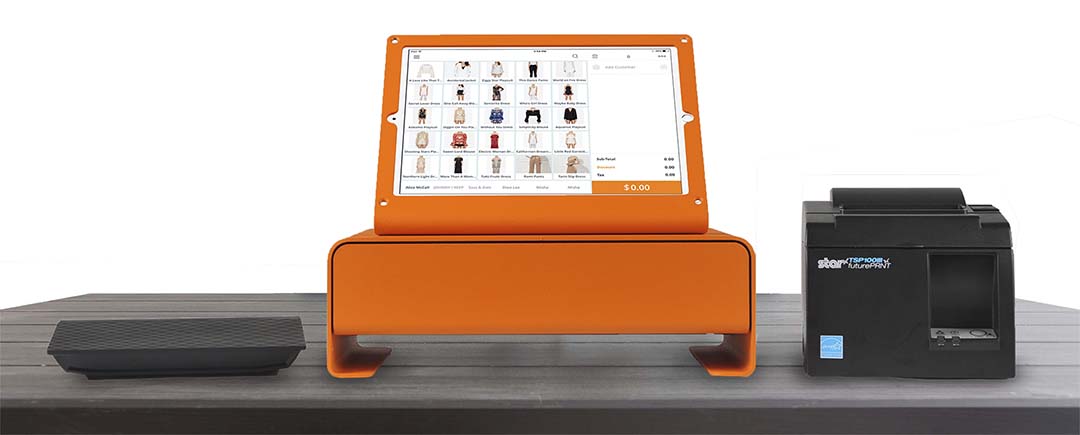 Click here to learn how StoreHub can help you manage and grow your business.