Reading Time:
7
minutes
It's the 8th of March today.
Which means that it's International Women's Day 2019 and… StoreHub's 6th birthday!
And what better way to celebrate these two wonderful occasions than to highlight 6 lady boss StoreHub customers.
These female founders share their stories on starting and growing their successful businesses.
Check out what they have to say!
1. Datin Nur Aqilah Dato' Khalil, founder and designer of MAQILLA Boutique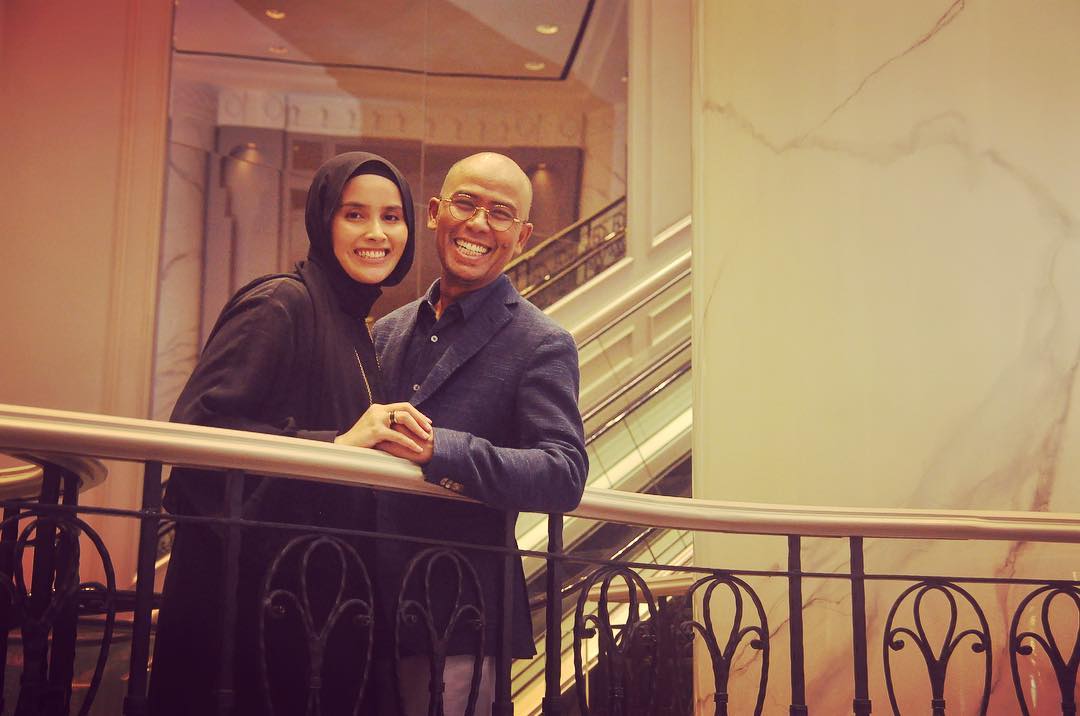 MAQILLA Boutique offers modest and sophisticated ready-to-wear clothings and also made-to-measure bridal and couture wear.
Its founder and designer, Datin Nur Aqilah, who goes by Qilla, shares that:
I've had a lot of people asking me, "Why you bother? Just stay at home, jaga your kids, and goyang kaki la…", to which I replied, "No way! Why should I? That is not the way I was brought up. I want to do something for myself."
She started MAQILLA Boutique with her own savings and with some of her husband's help.
According to her, "I always want everyone to feel like a big family at work. I have a team of 9 people who are great at multitasking. I allow them the freedom to try different projects and roles. Maybe today they want to learn designing and the next day, finance. I'm fine with that. I like hiring people with passion and drive. They are usually open to new things."
On the topic of gender-balance in the workplace, she says, "I think in today's society, I don't see a reason why there should be more men or women in a certain industry. As long as you're right for the job."
Her advice to anyone starting a business:
"Don't always listen to negative comments. Focus focus focus. Don't take everything to heart. You may not like what people comment about you, but sometimes you need to listen, digest, and decide whether it's right or wrong, and take whatever you want from those thoughts and comments."
She believes that the government and people in society can always offer more support to female business owners.
She says, "Just because we are a bunch of lady entrepreneurs, that doesn't mean that we're less business savvy than men…", and she mentions that breaking the barrier is not easy, but one should never give up.
"Even if you're brought down, there's always a way to come back up." – Datin Nur Aqilah
2.Nur Shafinaz Abdul Rahman, co-founder of Cake Jalan Tiung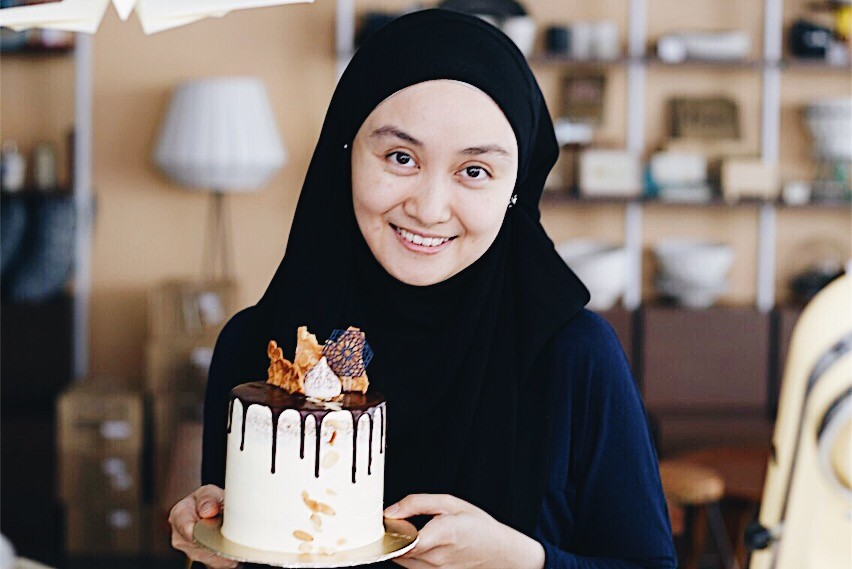 This banker to baker started out by baking homemade cakes for her family and friends in her home on Jalan Tiung.
Eventually, it became a small side business for Shafinaz and her husband.
"I would wake up at 5am in the morning to bake cakes, then go to work, and then come back to continue baking. I was tired, but really happy."
In 2014, she decided to take a break from her 10-year stint in banking, and made the leap of faith with her husband to pursue Cake Jalan Tiung full-time.
Shafinaz and her co-founder husband have come a long way since then; from running a business on Instagram to now having two successful outlets in Shah Alam.
She currently runs the operations of her stores while her husband manages the rest of the business.
She looks up to her fiesty mother who used to work in construction, a heavily male-dominated industry. Her female inspirations also include Sherry Yard, a renowned pastry chef that formerly worked with Wolfgang Puck back when it was quite difficult for a woman to rise in the pastry scene.
On owning a F&B business:
"Patience and the willingness to learn are the most important things I've learn being a business owner in the F&B industry." – Nur Shafinaz
3. Natalie Tan, co-founder of Peko Peko Cafe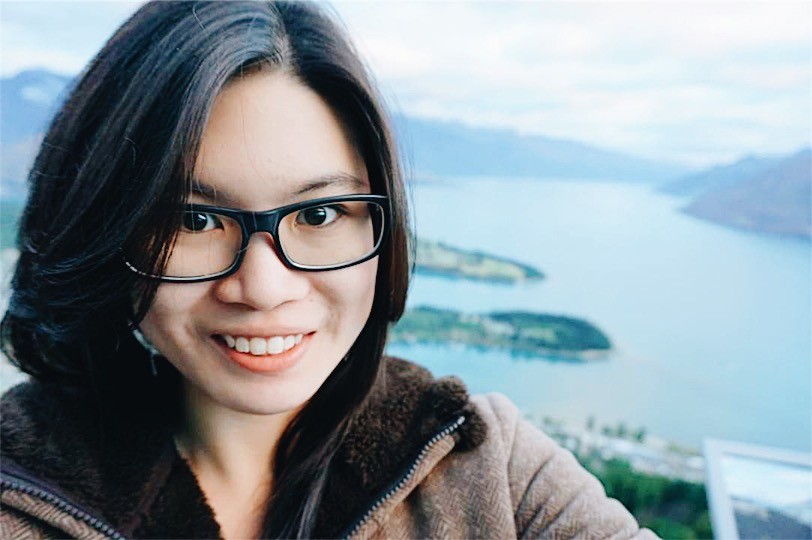 Natalie Tan co-founded PekoPeko Cafe in Johor with her friends.
She explains that the term "peko peko" is derived from the Japanese representation of the sound your tummy makes when you're hungry.
An architect by profession, she took the leap of faith when the opportunity to run a business came to her a year ago in 2018.
This Singapore-based business owner actually travels back and forth between Johor and Singapore to run her business and to spend time with her loved ones.
As a female business owner, she shares that people sometimes treat her differently as compared to her male business partner, and that she just does her best every day.
On running a cafe with friends:
"There will be arguments. It just depends on how you approach the situation, come to a compromise, and move forward together." – Natalie Tan
She shares that she admires Michelle Obama because she is an inspiring person who empowers people to do what they want.
And on starting a business, Natalie has just three words of advice to share:
Just do it.
4. Arin Sharnaz bt. Ahmad Rashdi, founder of Tala Records Asia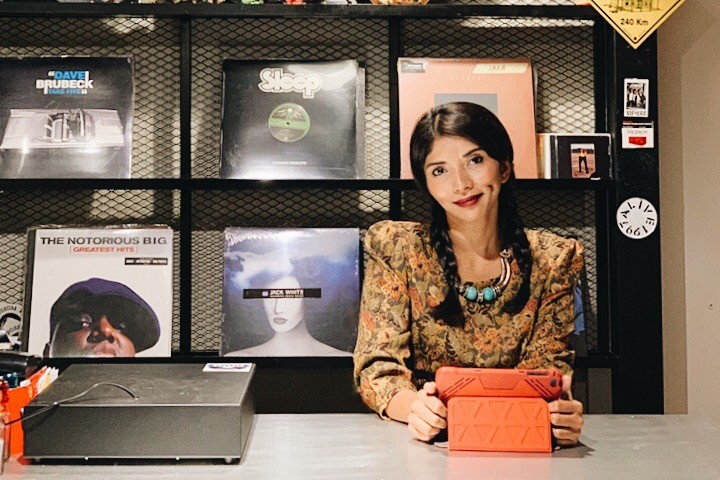 "You have to do your research from A to Z before you get into running a business."
And that's exactly what the founder of Tala Records Asia (formerly Sifters Asia), Arin Sharnaz, did when she decided to continue her granduncle's legacy from Manchester – a second-hand record shop, Sifters Records – by starting Tala Records Asia in Gasket Alley, PJ, about 7 months ago.
Thanks to her 10-years spent in the music and events industry, Arin was able to learn the ins and outs of the music business and running a business from the people around her.
This 34-year-old Jill of all trades shares that she's dabbled in various industries since joining the workforce at just 20 years old – events, music, fashion, paintball, medical tourism, and more.
Even now as a business owner, this intrepid business owner manages indie bands and runs events on the side.
Arin leaves these words of wisdom for aspiring business owners out there:
"You need to be strong and firm in what you want to do. Business is like going up and down a hill. So just take it one step at a time." – Arin Sharnaz
5. Ee-Lyn Tan, co-founder of Brownies Bar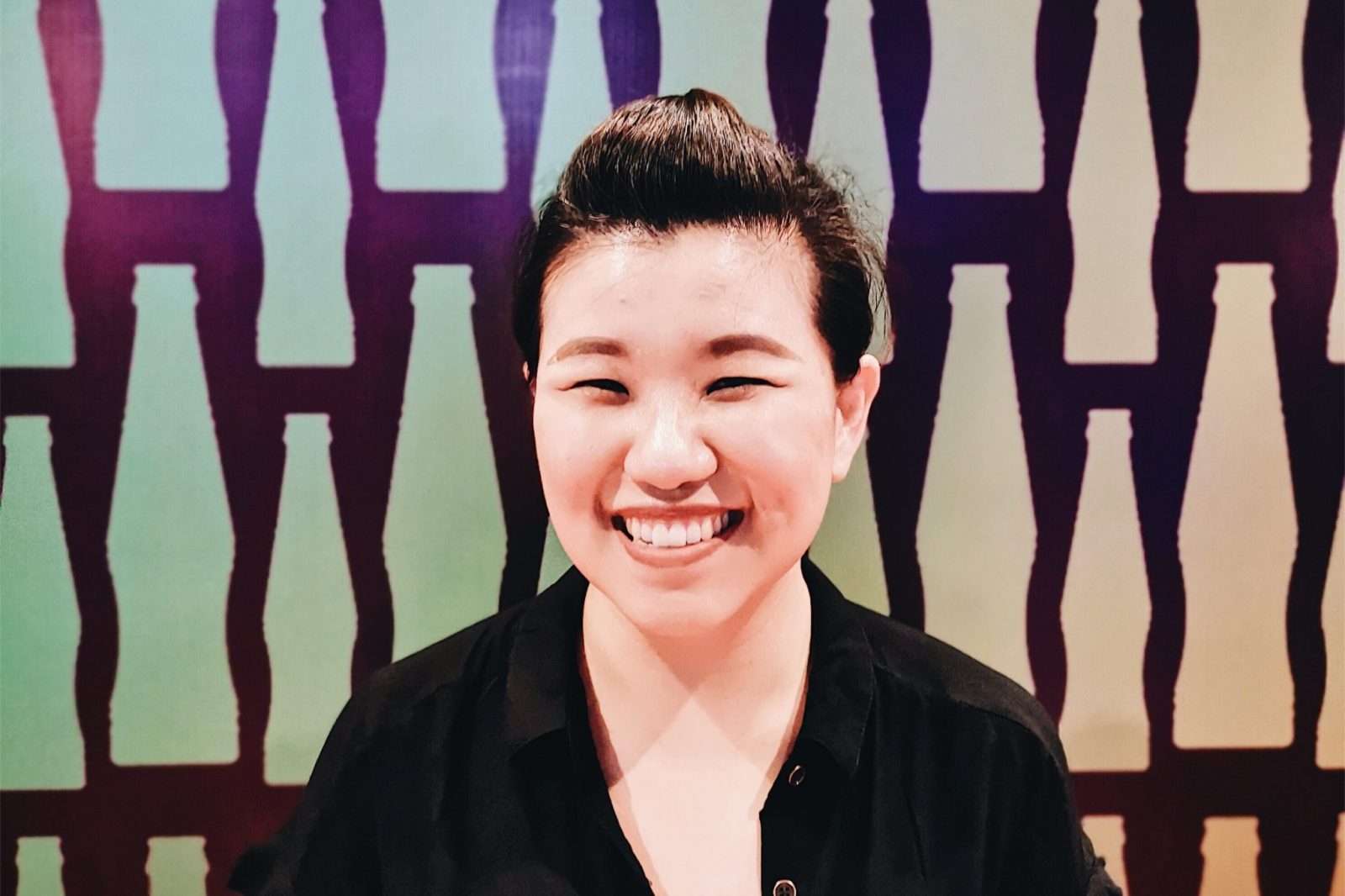 Ee-Lyn Tan and her business partner, Hazwan Yazit, started out as The Accidental Bakers – supplying to cafes, restaurants, and events.
That's when they started to notice that brownies were their best selling products.
And so in 2016, they launched Brownies Bar as Malaysia's first specialist brownies store. It now serves more than 16 flavours of dark chocolate brownies and white chocolate blondies, with more to come.
The Brownies Bar first outlet started out in Pavilion, and it's actually one of the few local businesses in the high-end mall:
"We were completely new to the retail scene… We submitted our proposal, they called us and said they loved it, so that was a great surprise."
Ee-Lyn shares that managing a work-life balance is one of her main challenges as a business owner. "Our business is two-pronged, we've got two babies", she says as she talks about The Accidental Bakers supply business and Brownies Bar retail business.
When it comes to the kitchen, her and her business partner are equals – "Whatever he can make I can make and vice versa…".
On whether or not someone should start a business they're passionate about:
"People are always afraid to take the first step. At the end of the day, if you don't try, then you don't know." – Ee-Lyn Tan
6. Alia Najihah Alias, managing director of Mek Kembang Cotton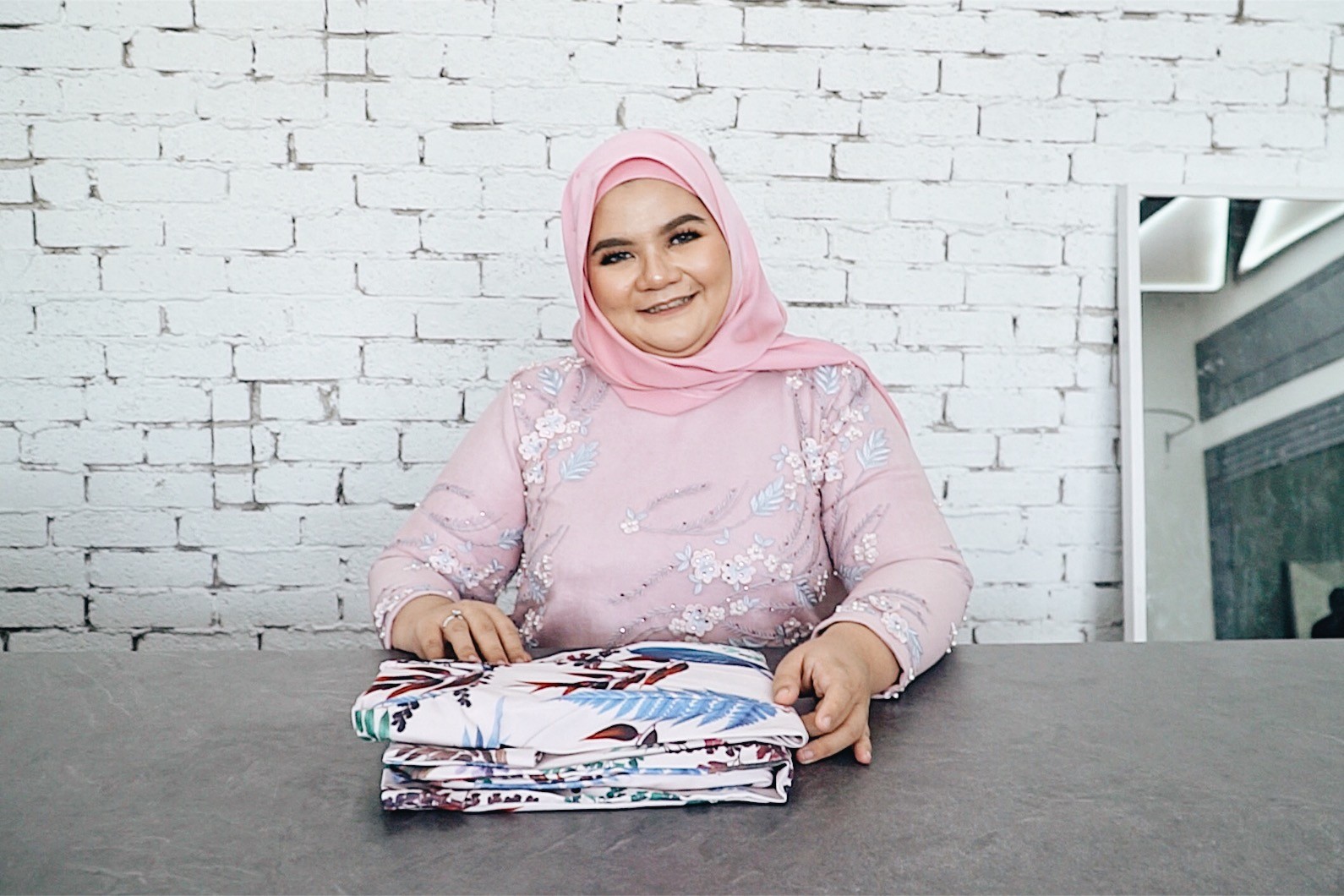 "First things first, know exactly what you're passionate about and go for it. Learn, learn, and learn." – Alia Najihah Alias
Alia shares this nugget of wisdom for aspiring business owners after sharing her story on modernising traditional cotton kurung wear through her business, Mek Kembang Cotton.
She started Mek Kembang Cotton because of her passion for traditional cotton-based Malay wear. And she named her business after her late grandmother, Mek Kembang, who used to sell cotton fabrics.
Now she has two stores under her belt – one in Kuantan, Pahang and one in Bangi, Selangor.
As a busy working mum herself, Alia wants people to know that being a working mum doesn't make you a bad mother. In her opinion, working mums don't have to feel guilty about not spending enough time with their children, because they're working to give their children a better life.
Her two main challenges as a clothing business owner right now are to popularise traditional Malay cotton wear and to make beautiful plus-sized clothing.
But, as she says, "I am confident in myself that I can create fashionable clothes".
Alia dream is to make traditional clothes that people will be proud to wear, and to give plus size women more fashionable clothing options that fit well.
As for her future plans for Mek Kembang Cotton, Alia says, "I want to take my brand international".
She's set her sights on bringing her business to Indonesia, Brunei, and Singapore, so they too can enjoy traditional Malay cotton wear as much as she does.
What great stories! Here's to all women out there hustling for their dreams. Happy International Women's Day!
To end, I leave you with this passage from the great Maya Angelou:
Now you understand

Just why my head's not bowed.

I don't shout or jump about

Or have to talk real loud.

When you see me passing,

It ought to make you proud.

I say,

It's in the click of my heels,

The bend of my hair,

the palm of my hand,

The need for my care.

'Cause I'm a woman

Phenomenally.

Phenomenal woman,

That's me.

– Maya Angelou, "Phenomenal Woman" from And Still I Rise.