Reading Time:
8
minutes
Many of us dream of opening our very own café. The thought of being surrounded by good coffee and good company brings joy to a lot of people.
Moreover, being a café owner can set you up on a path to financial independence. In other words, you get to forge your own path and be your own boss.
That being said, having a passion for food and coffee isn't enough. You also need to have strong entrepreneurial skills to survive in this industry, given the risks involved in running a café.
That's why we have outlined a 10-Point Checklist for opening a successful café that's beginner-friendly! Read on to find out more.
1. Know your mission and vision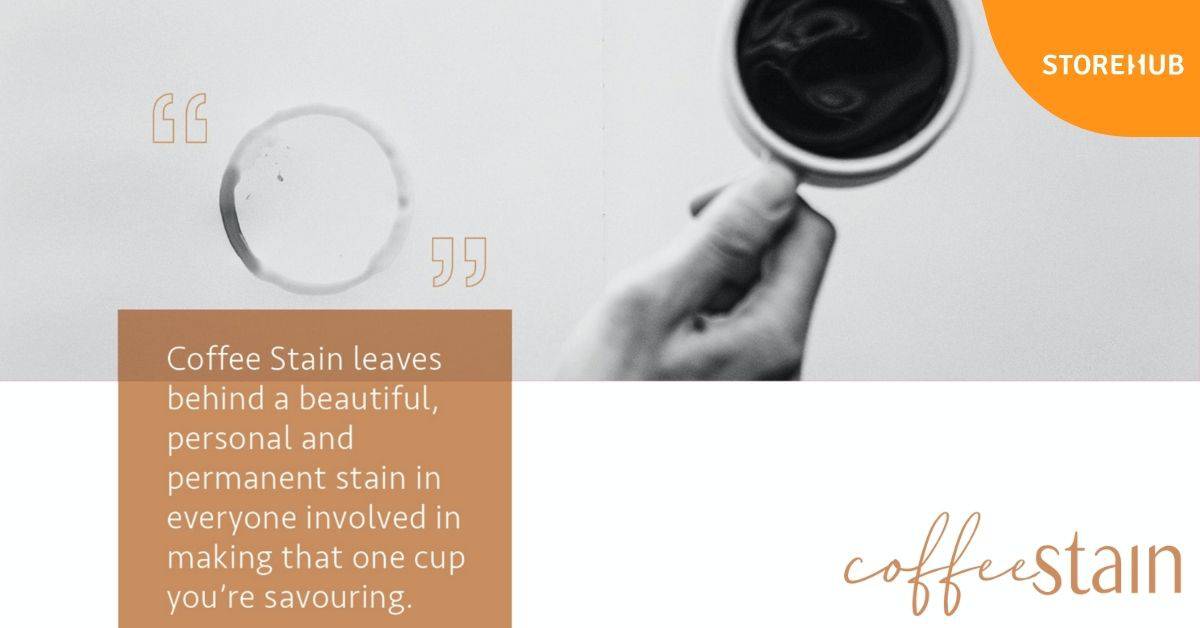 Image via coffee-stain.com
First and foremost, here are some key questions you need to ask yourself:
What do you want to achieve with your caf

é

for yourself and your customers?

Where do you see your caf

é

in 5 or 10 years?

W

hat is your USP (Unique Selling Proposition)?
It's important to know the answers to these questions so that you and your future employees would have the same shared purpose.
For example, Coffee Stain in Publika knows exactly who they are as a business and what they strive to accomplish. According to their website, they pride themselves in creating a sustainable coffee culture that's driven by making strong connections with their customers.
Also, what makes their café unique is their delicious Soufflé Pancake Tiramisu, which is nothing you've ever tasted before.
If you're unsure on how to go about this, you can always look to other cafés for inspiration by browsing through photos of their shop or menu.
This may sound basic but whenever you lose focus on the important things (and trust us, you might, given that you'll have your hands full), you can always stay on track by reminding yourself of why you started your café in the first place.
2. Create a solid business plan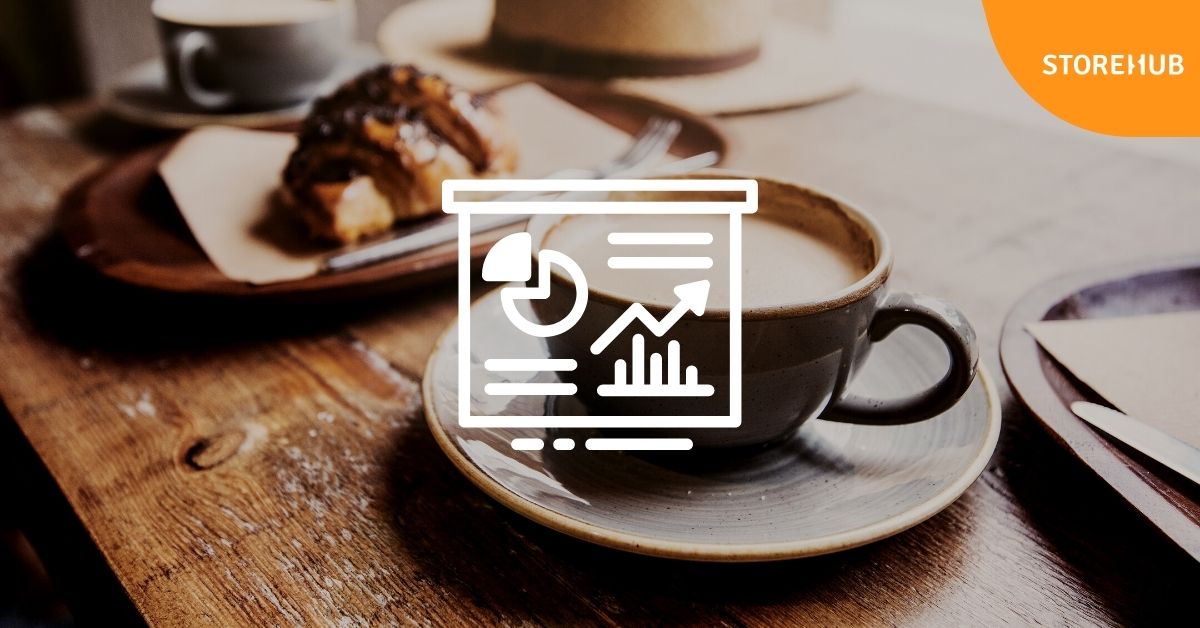 Here are the main points you need to include in your document:
Executive summary– set the scene for your business
Product offering– what do you want to put on your menu?
Target market– who are your customers and competitors?
Marketing plan– refer to Point #7
Business model– who are your key partners and suppliers?
Financial plan– budgeting, sales/revenue forecast and sources of funding
Contrary to what you see out there, it isn't necessary to write a 50-page or even a 30-page business plan.
What matters is your ability to clearly communicate the direction of where you want your business to go in the future to your employees, investors and partners.
If you need to refer to some examples, Bplans is a great source of business plan templates for different types of cafés.
3. Choose the right location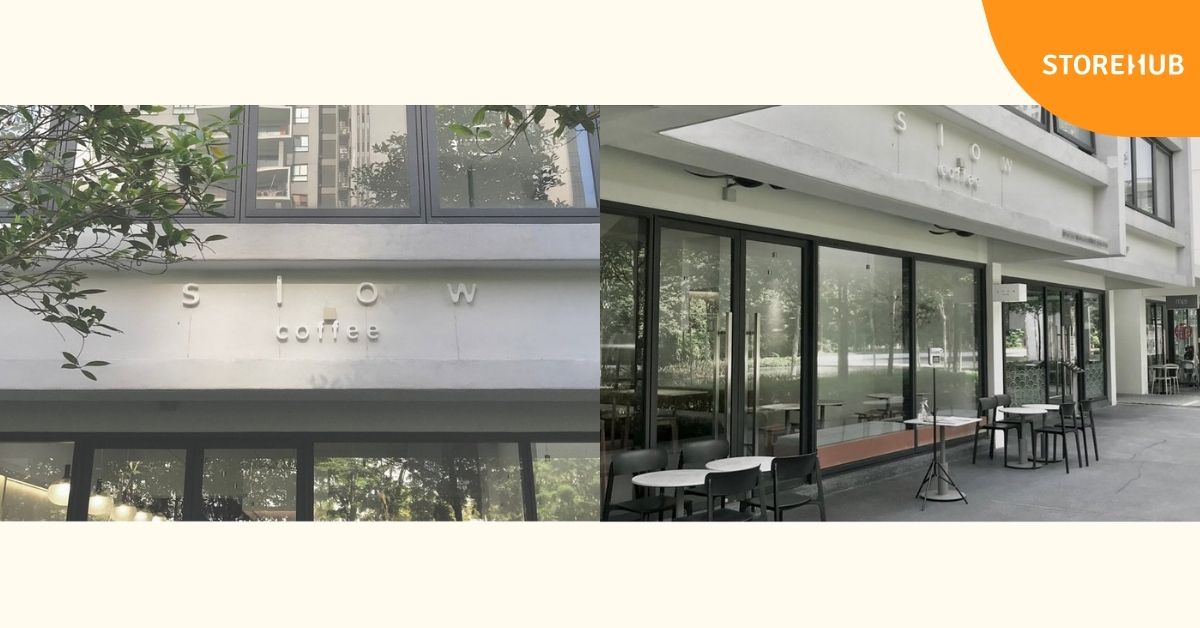 Images via @slowcoffee.com.my/Facebook
This part is particularly tricky because you need to consider a multitude of variables when picking a spot to set up shop.
You should look out for things like the geographic location of your target customers, availability of space, rental expenses, proximity to suppliers and surrounding competition.
Choosing a location with consistent foot traffic and sufficient visibility is a must-do. A good example to highlight is Slow Coffee @ The Hub SS2, which is surrounded by a bunch of eateries and high-rise residential buildings.
The decision to choose a rental location can make or break your business. So we definitely encourage you to take your time when finding one.
Click here to read up on tips to find the best location for your café.
4. Purchase cost-effective equipment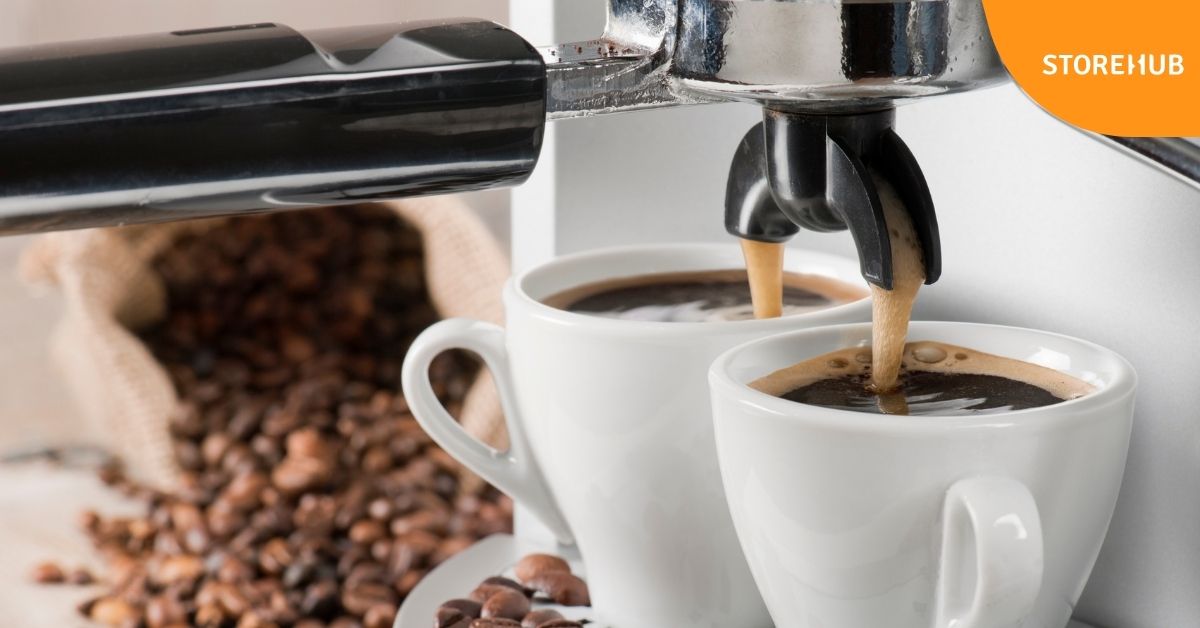 You can draft out the most perfect business plan there is but if you don't actually purchase or lease the correct equipment, your café isn't going to last in the long run.
Below is a list of hardware that you need to pay a considerable amount of attention to when making decisions for investment:
Coffee makers

Espresso machines

Coffee grinders

Industrial blenders

Ovens and toasters

Refrigerators and freezers

POS system (more details under

Point #5

)
Lightspeed does an excellent job at listing out every equipment you need when starting out.
You need to be smart about bringing in the right equipment because there is a fine line between getting high-performing equipment versus not overspending your budget.
Naturally, you should pick the model that would allow you to generate the highest profit for your business. This is where cost-benefit analysis for purchases comes in to play. Therefore, proper research is key to helping you save money in the long term.
The last important tip is to keep a spreadsheet of all the equipment you require, which shows at least 2 different price quotes from suppliers for each item.
5. Implement a suitable POS system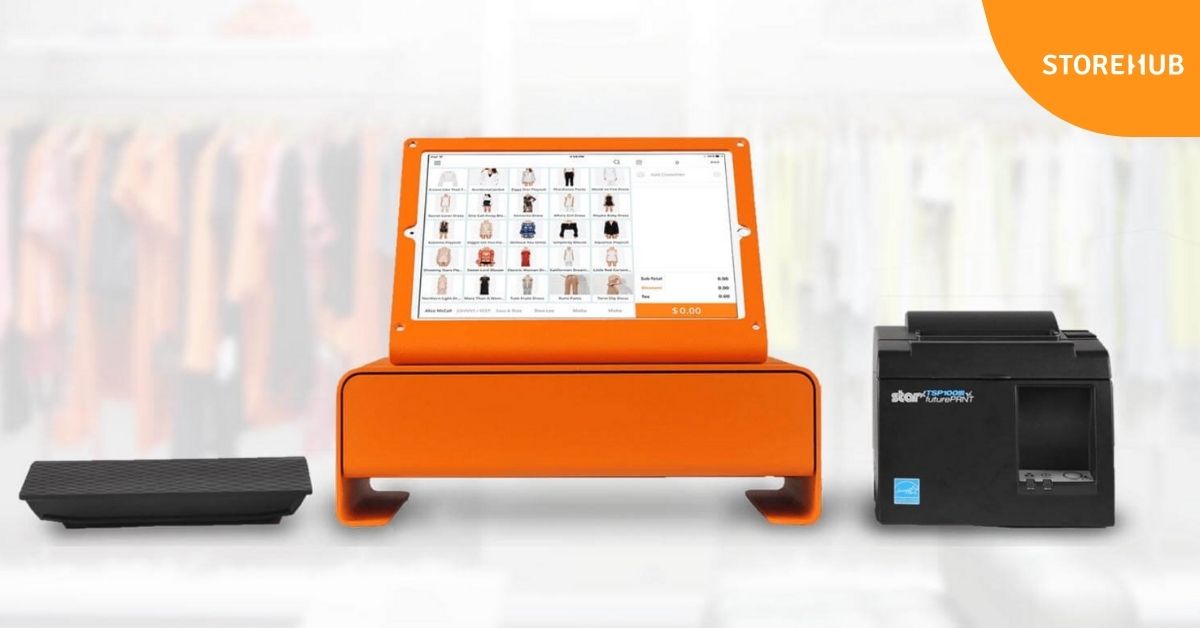 Image via storehub.com
Let's face it, a simple cash register isn't enough. Instead, you need to invest in a high-performing Point of Sale (POS) system to make running your café much easier. There's no compromising on quality when it comes to POS systems.
Basically, a POS system is defined as a digital system, consisting of both hardware and software that work hand in hand to process transactions between a shop and its customers.
Now the question is, which POS system is right for me? Well, we recommend one that best fits your business needs and budget.
As a starter, we highly recommend StoreHub's POS system. On top of processing payments, it can help grow your business whilst saving you multiple costs as it has additional features such as Stock Management, Loyalty Programs and Real-Time Reporting.
StoreHub also offers Beep QR Ordering for dine-ins. This would help free up your café staff's workload significantly and generate even more efficiencies.
Click here to find out more about StoreHub's POS system.
Setting up and running a POS system for your business can be challenging, especially if it's your first time. Thus, it's crucial to keep an open mind to learning in order to better work the system.
6. Invest in the right team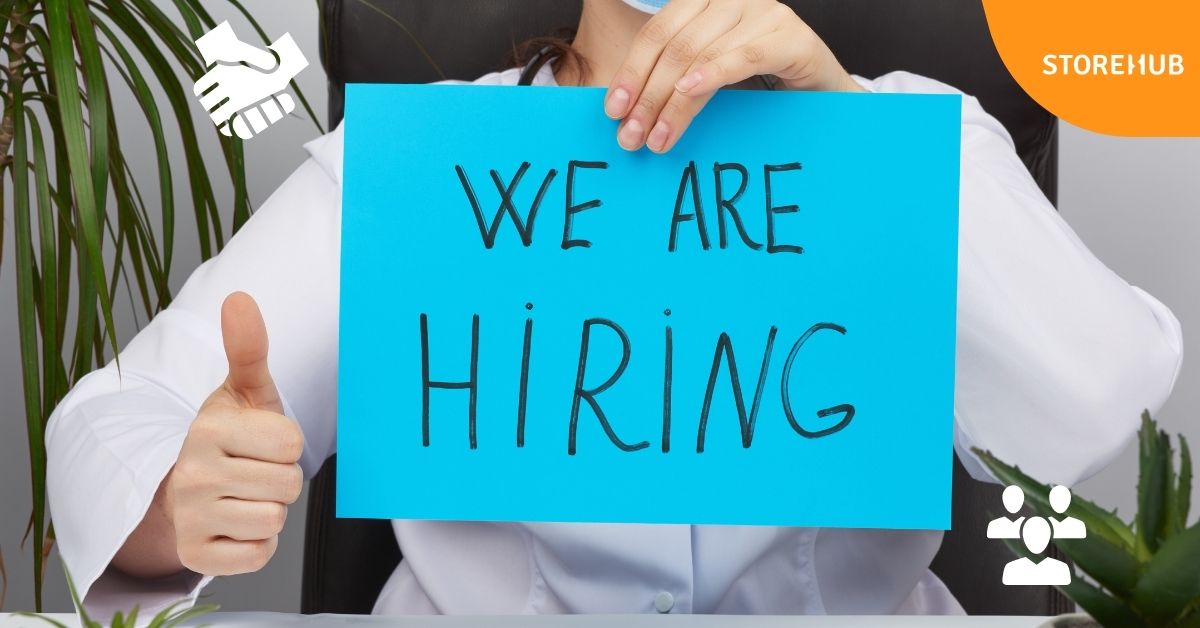 Running a café is certainly not a one-man show. You need to surround yourself with key team members, each with their own individual skill-sets and experiences to help your business succeed in the market.
These are some of the essential roles you definitely need to fill:
Baristas and chefs

Servers to wait on customers

An accountant to help manage your finances. Alternatively, you can also utilise online accounting softwares such as Xero

Other kitchen staff
Job boards such as Glassdoor and JobStreet Malaysia are great places to advertise your café's vacancies to ideal candidates.
As a small business that's starting out, it's beneficial to hire people who can work under pressure and multitask well. Experienced candidates are valuable but having the right attitude is just as important.
Even after you've found yourself a complete team, keep in mind to monitor them, especially early on to see if they're meeting expectations. But at the same time, you must strive to be a good boss and not micromanage your employees.
7. Develop a digital marketing strategy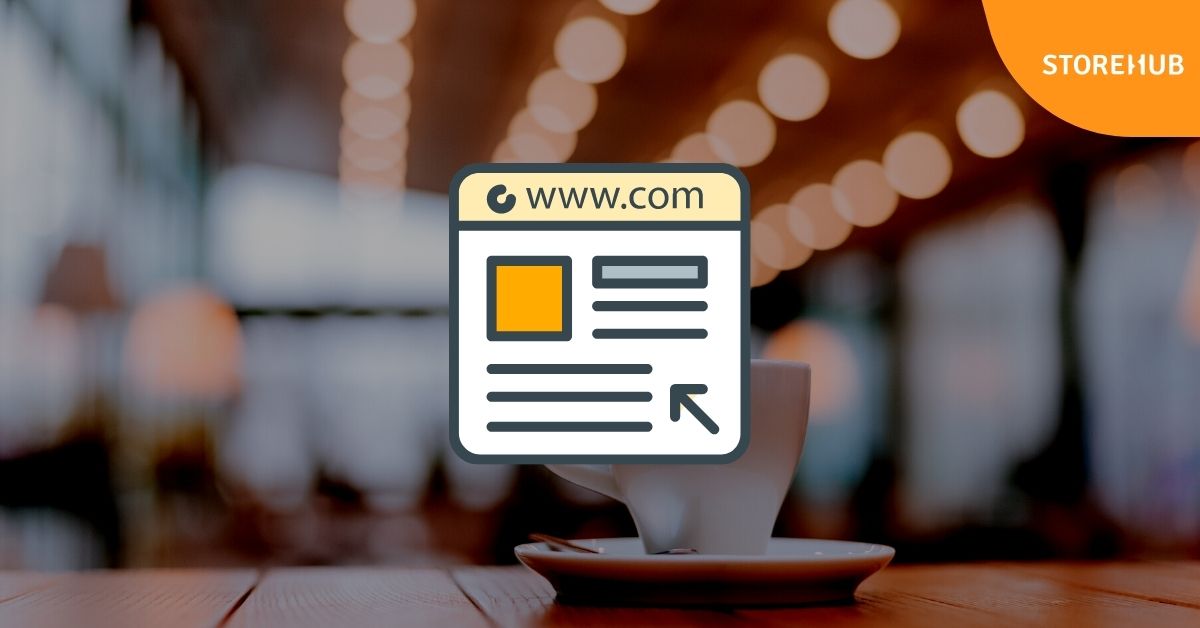 Going back to your business plan, we highly recommend you utilise all the necessary channels available to promote your café. Nowadays, people are more likely to try out a newly opened café through Word-of-Mouth.
This explains why digital marketing is so important because now more than ever, we are spending a significant proportion of our time communicating with one another online.
For starters, you need to open your own website to input all the necessary information about your café. There are free website builders like Wix and Weebly to help you create high quality websites.
The next step is to claim your Google Maps listing. You basically want people to find you as soon as possible.
And lastly, you should set up your own Facebook Page and Instagram Business Profile. These platforms facilitate a lot of discovery of new places to try. They're the perfect avenues for capturing new customers.
Additionally, they make excellent communication channels to engage with your customers to build brand loyalty.
So be sure to upload mouth-watering photos and videos of your café's offerings to increase your chances of growing your reach and gaining loads of attention. After all, the coffee shop business is highly visual.
8. Consider shop aesthetics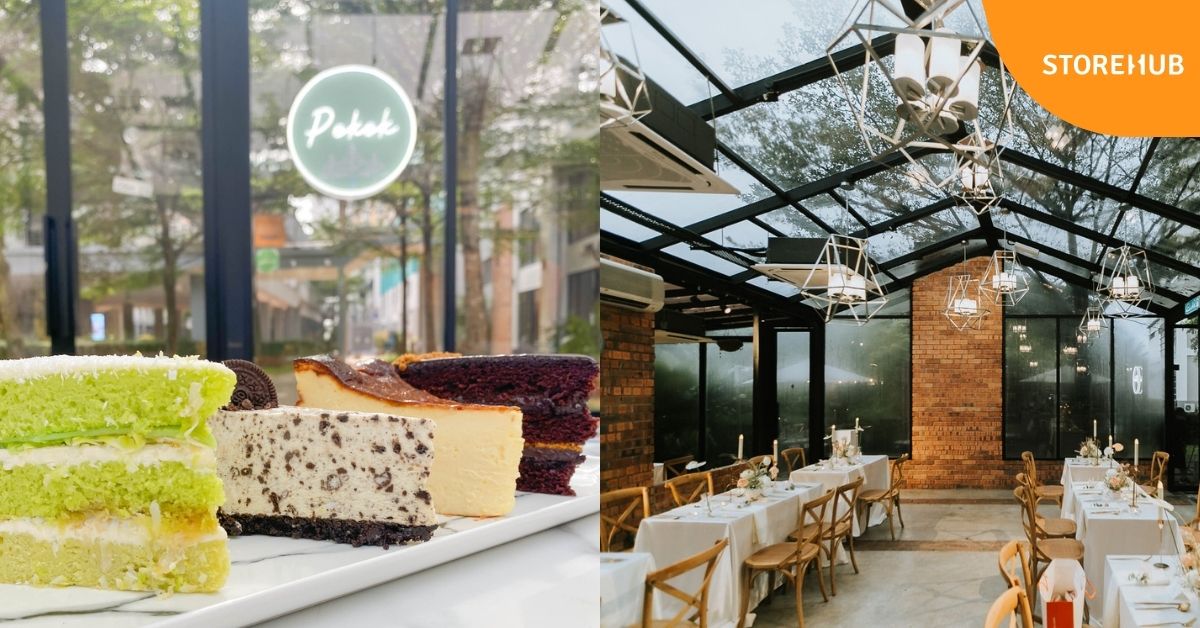 Images via @pokok.kl/Facebook
As they say, first impressions are everything. You definitely want to make sure both the exterior and interior of your café is inviting and in tip-top shape.
Cafe exterior examples: storefront signage, outdoor lighting
Cafe interior examples: tables, chairs, indoor lighting
First of all, you should choose a theme or colour palette that's aligned with your brand. It can be derived from your cafe's logo or even your signature menu items.
Once these decisions are made, the next step is to stay consistent and incorporate the themes you came up with into any of your cafe's exterior and interior elements.
The point is to build a brand that occupies a distinct position in the minds of your customers. A successful cafe is one that is unique and will stand out amongst a sea of others.
A shining example of this is Pokok KL Cafe in MAHSA Avenue. It's well-known for its natural ambience and eye-catching floor-to-ceiling glass exterior, which resembles a greenhouse.
9. Obtain relevant licenses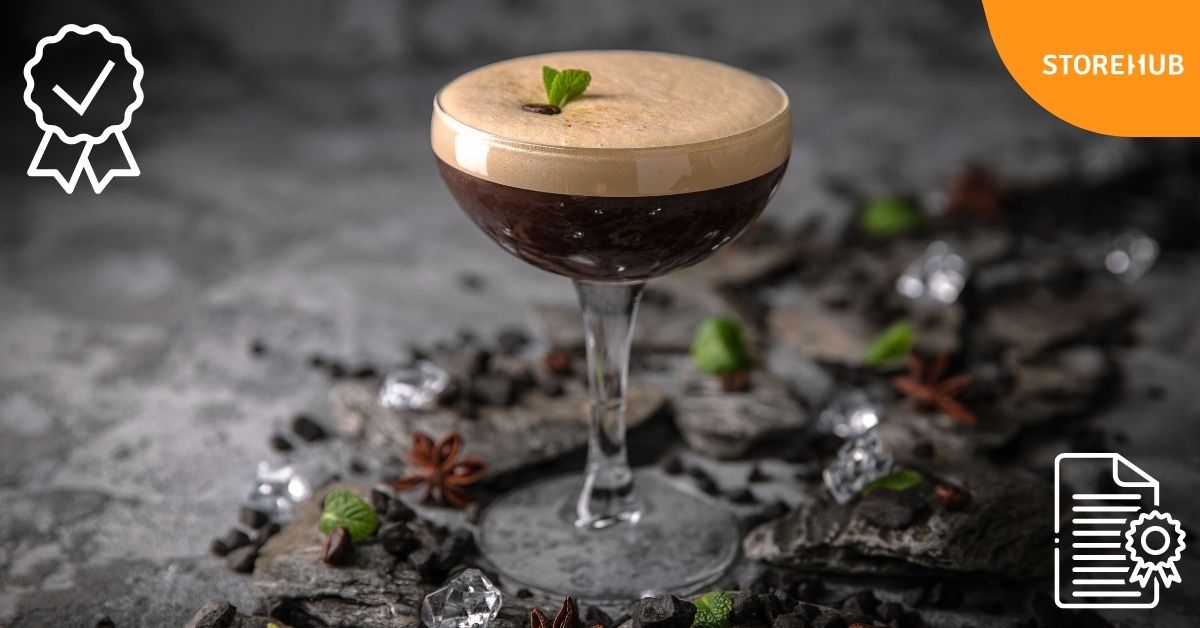 The last thing you need is for your café to get fined for not having the right licenses and permits.
Apart from getting all the essential licenses such as a business premise license and food service license, a license for halal food is equally as important in the event you are planning to strictly serve halal food.
This is to provide assurance to potential Muslim customers, which is a priority to have especially if your café is situated in an area where Malay residents predominantly live.
The same goes if you're planning to serve alcoholic drinks at your café. In this case, you would need to obtain a valid liquor license.
Click here to find out what general licenses you'll need to obtain for running your café in Malaysia.
10. Consider food delivery services
Ordering food online has become a new norm due to a greater demand for convenience, and this trend is expected to persist in the long run.
As a result, you may also need to think about adapting your café to offer food delivery as well. There are plenty of benefits of using a food delivery service. The main ones include:
Low operating costs

Customer reach expansion

Greater off-peak sales

Ease of cross-selling menu items
You have the option to facilitate this on your own or join third-party food delivery platforms such as Beep by StoreHub.
Click here to read more about Beep and why it's the best solution for your up-and-coming café business.
Take a leap of faith!
Opening a café is one thing but opening a café that ends up being SUCCESSFUL is an entirely different beast altogether.
Following this checklist might bring you closer to achieving your coffee shop dreams!
If there's anything you would like to add to this checklist, please share it with us down below! We would love to hear your valuable insights.
Power your café business with StoreHub's all-in-one restaurant management system now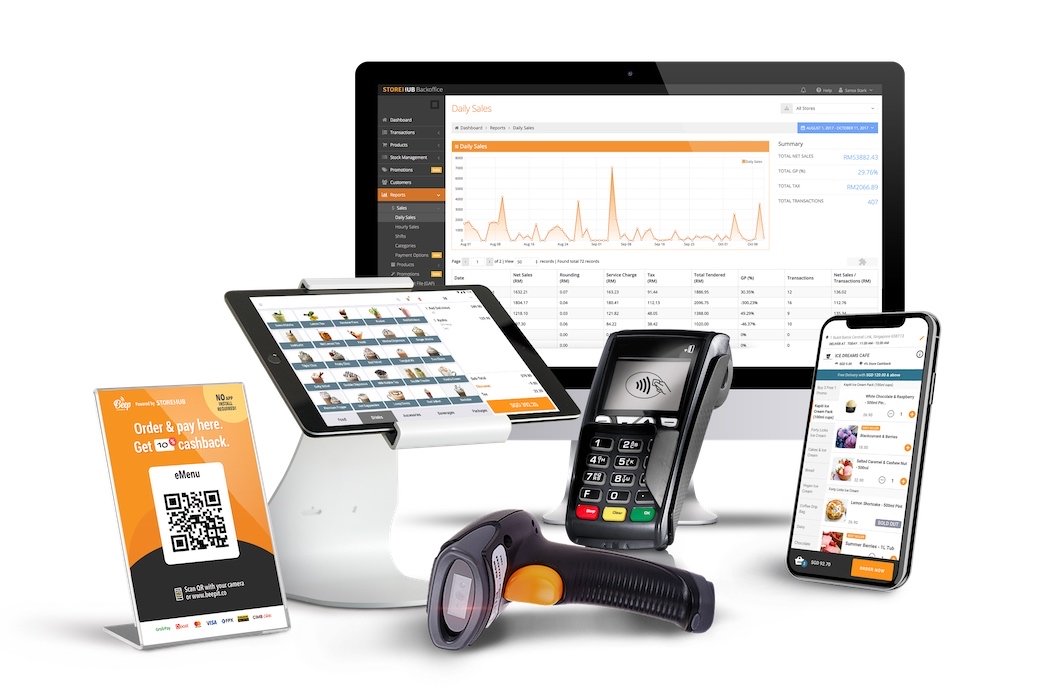 Click here

to apply for your FREE StoreHub demo now