A good loyalty system is crucial for any customer-centric business, like your restaurant. It's not just about offering discounts; it's about building a lasting relationship between your business and your customers.
That's why, as a business owner, your goal should not only be to win new customers, but also to keep them coming back to your restaurant.
A returning customer is where you can grow your profits by at least 20% from repeat sales. This means that if you're earning RM100,000 from your monthly sales, you're also earning an extra RM20,000!
In this article, we'll explore two POS systems with loyalty programs – StoreHub and FeedMe; to help you make the best decision for your restaurant.
What makes a good loyalty system?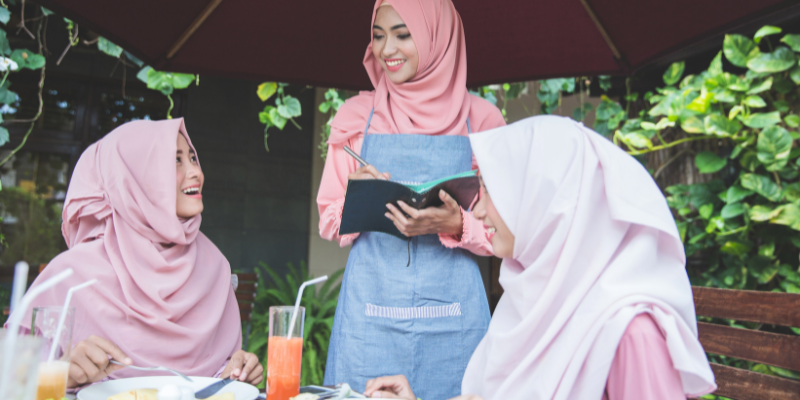 When it comes to loyalty systems, simplicity is key. It should be simple for you to collect customer information and an easy process for your customers to redeem their rewards.
Your loyalty system should cater to your customers' preferences. This minimises any potential frustrations during redemption.
And since you already have their details, make the most of it! Take the extra step and send personalised SMS reminders to prompt them to redeem their rewards.
What is StoreHub Loyalty?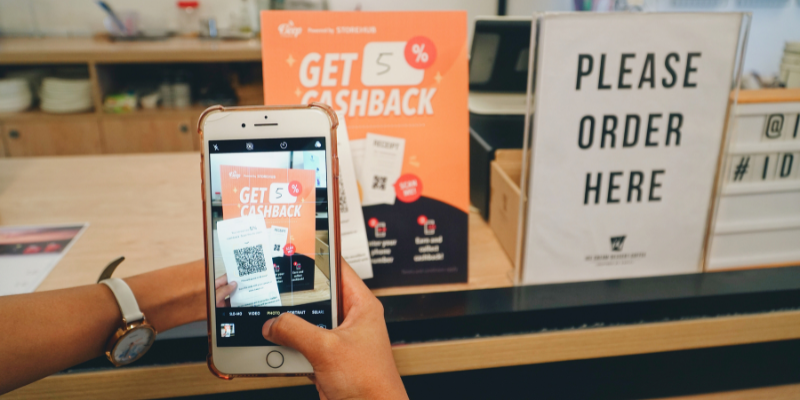 StoreHub Loyalty is built right into your StoreHub POS, so you can turn it on without any hassle. And for customers, all they have to do is scan a QR code to collect and redeem their rewards. This makes it easy for both parties. 
For business owners, you can activate this in three simple steps. You only need to go into settings, select 'General', and toggle on your reward system. As for your customers, they can easily redeem their rewards through the Beep App or Touch 'n Go App. 
In addition, StoreHub Engage allows you to set up automated SMS campaigns to remind your customers to come back and redeem their pending Cashback or even send them any new promos/deals you have!
What is FeedMe's Loyalty System?
On the other hand, FeedMe provides a tiered reward system where customers earn points that they can redeem for Cashback. This system lets them move up levels and get rewards at each level.
This tiered setup motivates customers to keep buying from your store.
StoreHub vs FeedMe: main comparison
Need a clearer comparison of both loyalty systems for your restaurant? Here's an overview of StoreHub and FeedMe's loyalty program features and prices.
Collecting customer data: StoreHub vs FeedMe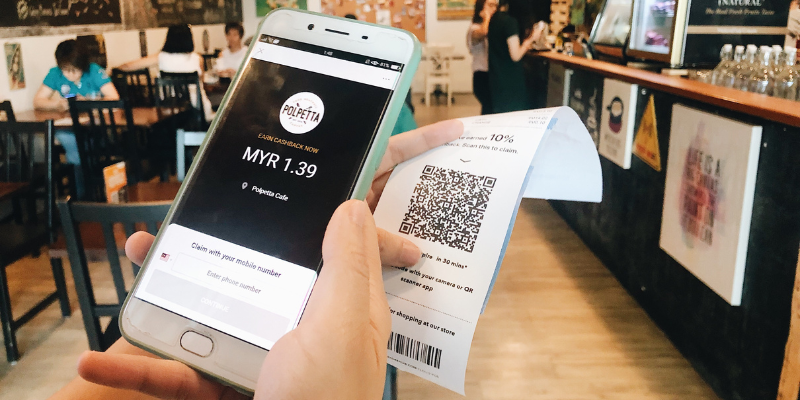 An important part of any loyalty system is gathering and using customer information. StoreHub makes it easier for you to collect data.
Customers' name, birthday, phone number, and email address are automatically collected when they make purchases at the counter, order online, or when they order and pay at their table, all with a scan of one QR code. This also helps you keep track of what each customer buys and how much they spend. 
This information helps you understand what your customers like for you to send them automated and personalised SMS campaigns with StoreHub Engage, reminding them to spend their rewards on the things they love. This simple but effective move urges them to return to spend their Cashback. 
FeedMe, on the other hand, provides data through their POS as well as their points systems to gain insights about customer's purchasing behaviours, preferences, and frequency of visits.
Providing customers with a clear target for earning points to either maintain their current level or advance to a higher tier by a specific date serves as an incentive for them to revisit.
Growing your loyal customers: StoreHub vs FeedMe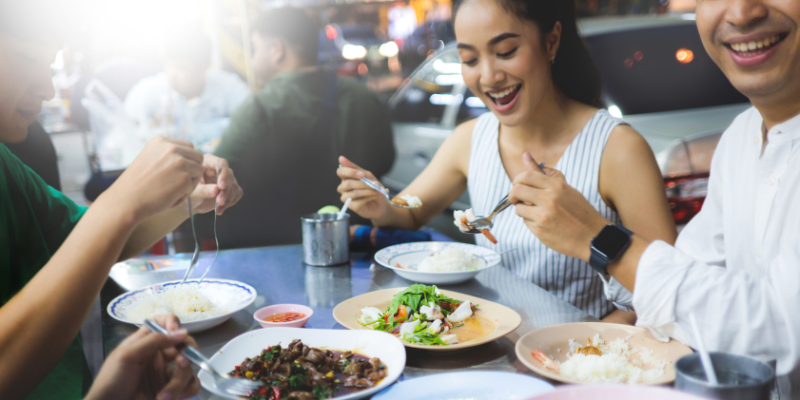 StoreHub's Cashback system delivers immediate value to customers, providing a robust incentive for repeat business. Moreover, the SMS marketing feature is customisable with promotional options to run various campaigns, apart from Cashback reminders, such as for product launches, new bundle deals, or even new lunch menus.
This is a great way to update your customers on your new offerings to keep them engaged and well-informed.
On the other hand, FeedMe utilises a tier-based system that taps into the psychology of progression and achievement. As customers progress through the tiers, they receive increasingly substantial rewards. Customers will need to be logged in to the FeedMe app to check their membership status and their rewards.
Summary: which is better for your business – StoreHub vs FeedMe
Choosing between StoreHub and FeedMe depends on your business goals. By utilising points and Cashback, customers will have a good reason to keep coming back to reap their rewards.
FeedMe offers a familiar tier-based system that many customers are accustomed to. This encourages repeat purchases as they aim to maintain or level up their ranking.
Unlike traditional points systems, Cashback provides instant gratification. It's easy to set up for business owners and convenient for your customers to redeem. Combined with an automated SMS system, it allows you to send customisable messages to remind your customers of other promotions as well.
StoreHub is able to offer an all-in-one ecosystem like QR Order & Pay, Online Ordering and Takeaway & Pickup that is all integrated into your POS to support your business which is suited for something more long-term. This makes it easier for you to send promotional offers to your customers to keep them coming back.
Experience the change and sign up for a FREE demo!
This publication is provided for general information purposes only and is not intended to cover every aspect of the topics with which it deals. It is not intended to amount to advice on which you should rely. You must obtain professional or specialist advice before taking, or refraining from, any action on the basis of the content in this publication. The information in this publication does not constitute legal, tax or other professional advice from StoreHub or its affiliates. Prior results do not guarantee a similar outcome. We make no representations, warranties or guarantees, whether express or implied, that the content in the publication is accurate, complete or up to date.