Reading Time:
6
minutes
2020 is finally coming to an end.
Unlike any other year, the COVID-19 pandemic has brought about huge changes in the business landscape.
To set your small business up for success in 2021, you'll need to stay ahead of upcoming business trends.
Here are some of the biggest business trends you can expect to see next year!
1. Email marketing is making a comeback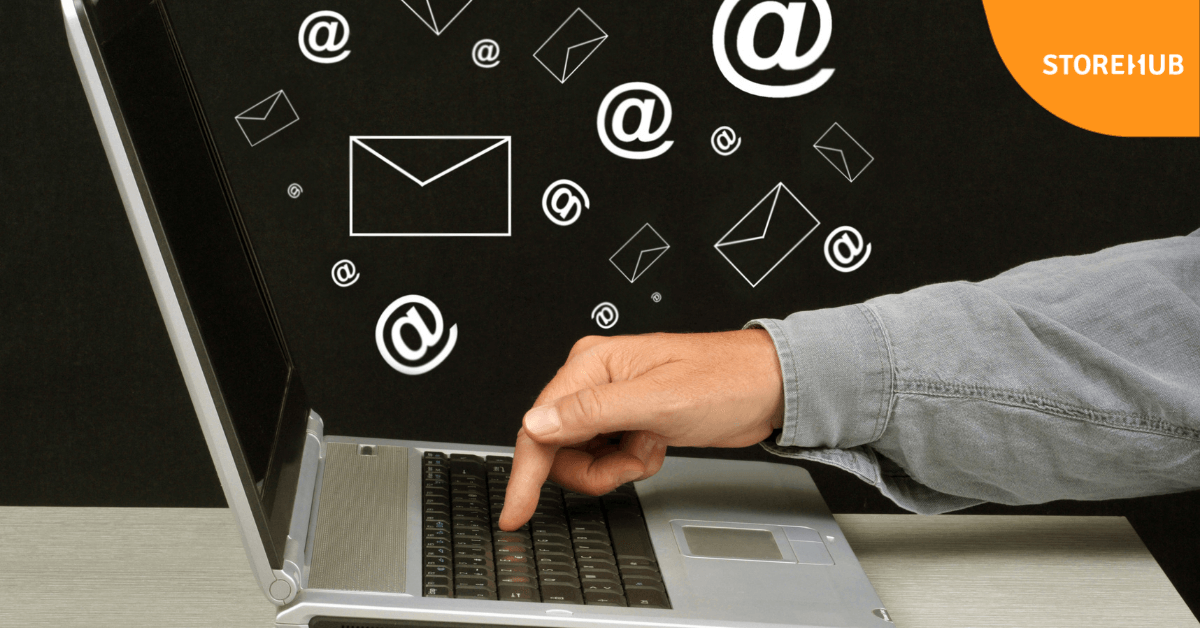 Over the past 12 months, 78% of marketers have seen an increase in email engagement.
Why is that?
With increasing financial constraints, most small businesses are working with a limited budget.
Social media and email marketing have become a popular affordable alternative to reach customers.
With very little investment needed to get started and having a high return on investment (ROI) over time, why wouldn't anyone want to use email marketing?
Get started with email marketing now!
2. Social media marketing is critical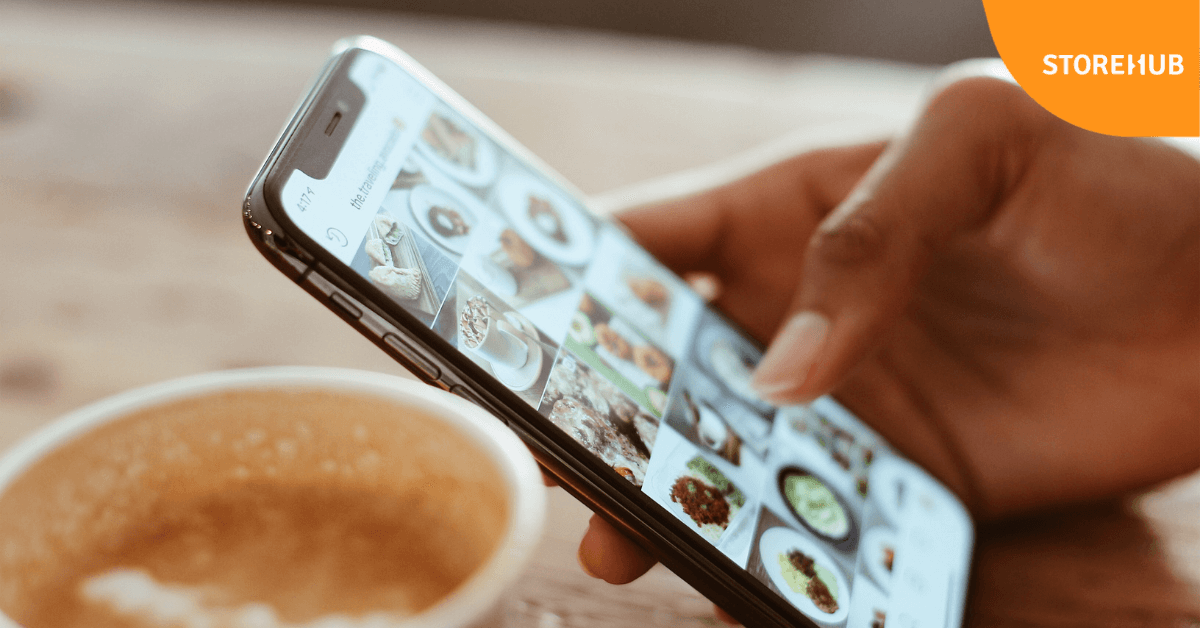 Is your business active on social media?
If not, you're missing out on the hottest platform for reaching customers easily!
During the COVID-19 pandemic, many brands relied on social media as a discovery source for new customers and to maintain engagement with their existing customers.
In 2021, there will be a bigger push towards a social media presence for small businesses.
Here's why:
Social media helps your business easily find new customers

Social engagement helps to build your brand awareness (e.g. followers leaving a positive review, customers tagging your business on their posts, customers sharing your profile when recommending your brand to their friends and family etc.)

Social media allows you to market your business on a small budget

Improves your search engine ranking – the more you share content and engage with people on social media, the chances of improving your SEO ranking is higher!
Not sure how to get started?
Follow our social media guide!
3. Customer reviews matter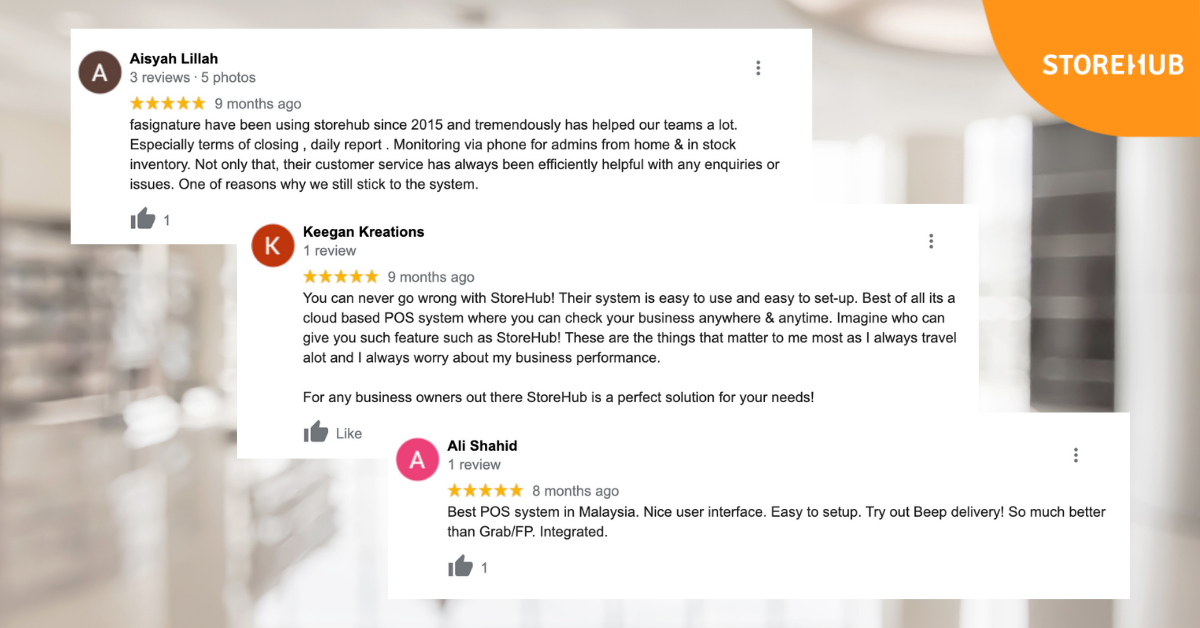 Did you know that 85% of customers do online research before making a purchase?
This means that the most powerful tool to influence their decision-making is a good customer review.
Have an all-star rating and good online review is critical to any small business. It can help encourage potential customers to purchase from you.
Having a good review helps to build trust and brand reputation.
Here are a few ways to promote a positive customer review for your business:
Ask for customer reviews at strategic moments where they show signs of satisfaction (e.g. after the customer tags your brand on social media, when they re-purchase an item, they refer their friends or families to your brand etc.)

Create different platforms for customers to leave reviews e.g. Google My Business, Facebook, Tripadvisor etc.

Offer incentives to make your customers want to write a review e.g. a discount or coupon code

Share positive customer reviews you've already received to encourage more customers to do the same
4. Ethical marketing and sustainability will be on the rise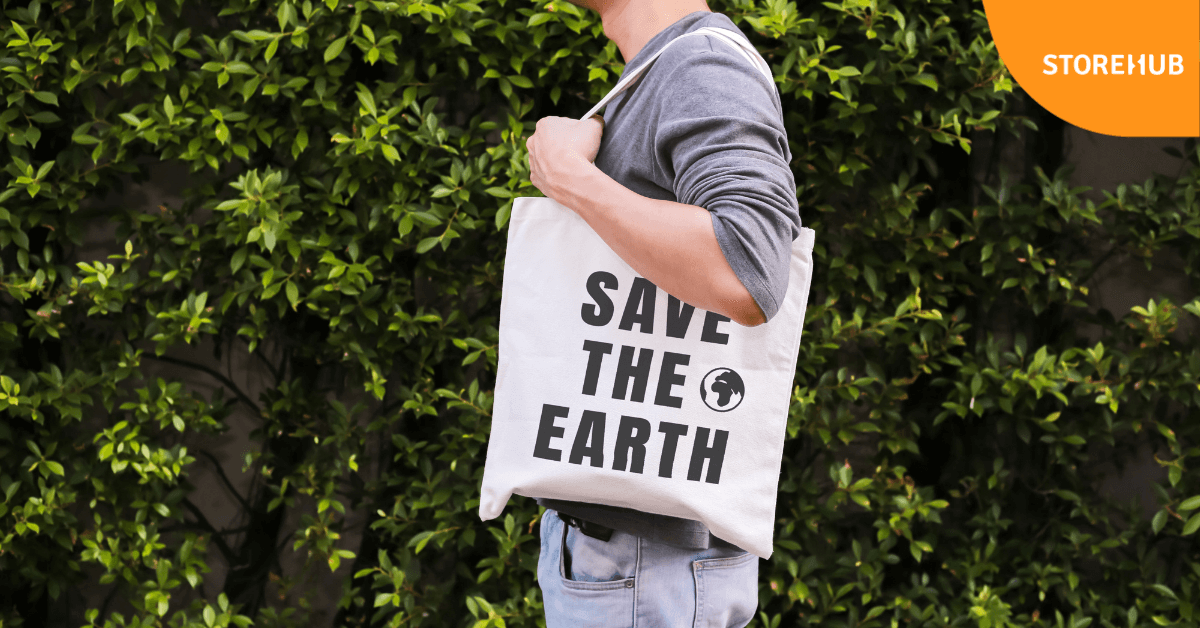 2020 has been a year of change.
90% of customers said that they are more concerned about environmental issues after the pandemic than before.
Your customers are worried about the environment and your brand's impact matters.
Here are a few easy ways your business can reduce its carbon footprint:
Reduce plastic usage

Invest in recyclable packaging materials

Conserve energy whenever possible
Make sustainable changes now and publicise your efforts on social media.
This will massively increase your customer base in 2021.
5. Customers want convenience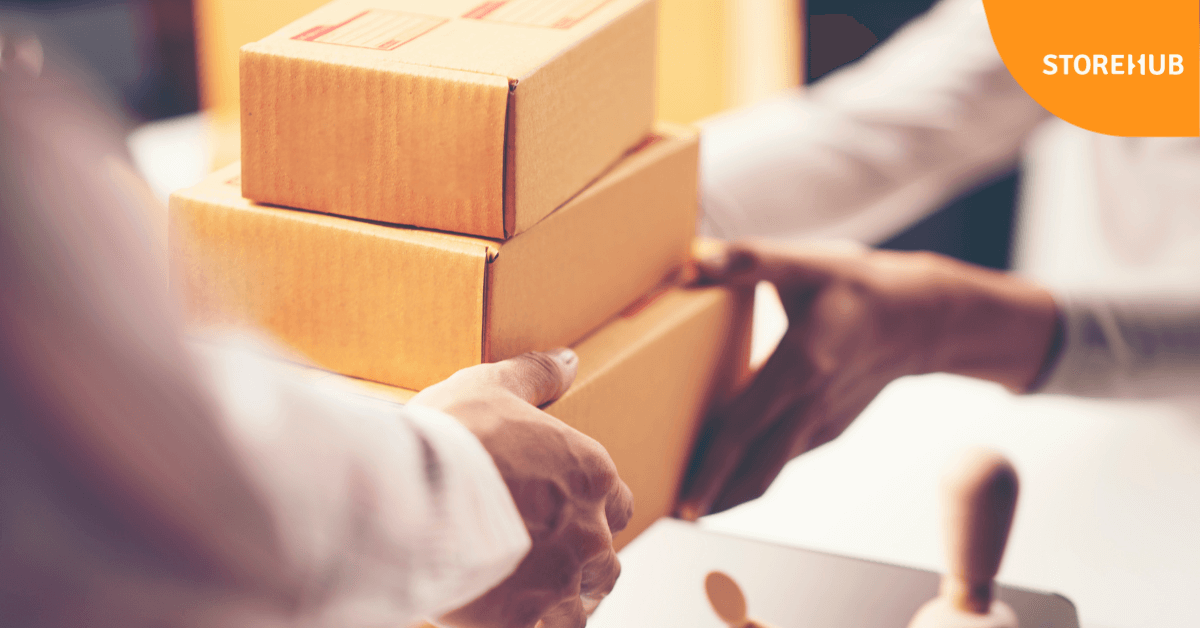 Due to the year filled with lockdowns, customers have become more reliant on convenience.
People are now expecting products/services to come to them instead.
Customers are now more willing to pay for a delivery or shipping service rather than going through the hassle of going out.
This is particularly the case for the F&B industry.
Are you running an F&B business?
Increase sales with Beep Delivery by allowing your customers to order food from you in the comfort and convenience of their own homes!
6. Working from home will be the new normal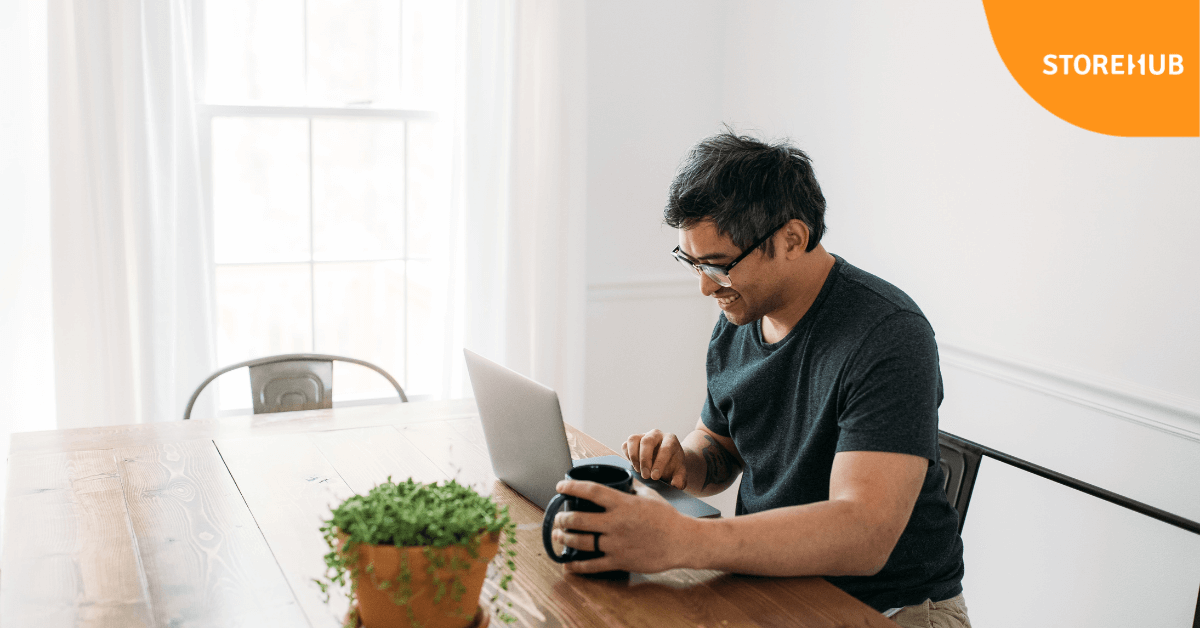 Under the multiple lockdown orders due to COVID-19, many companies had to adapt to a "working from home" policy.
Many companies experienced an increase in productivity when their employees started working from home.
Whilst this wasn't always the case, it did help to break the stigma that employees couldn't be trusted to work-from-home productively.
This caused many businesses to consider having remote working options as part of their flexible working benefits.
With the uncertainty of how long the pandemic will last, remote working seems to be the future of work for the foreseeable future.
7. Go cashless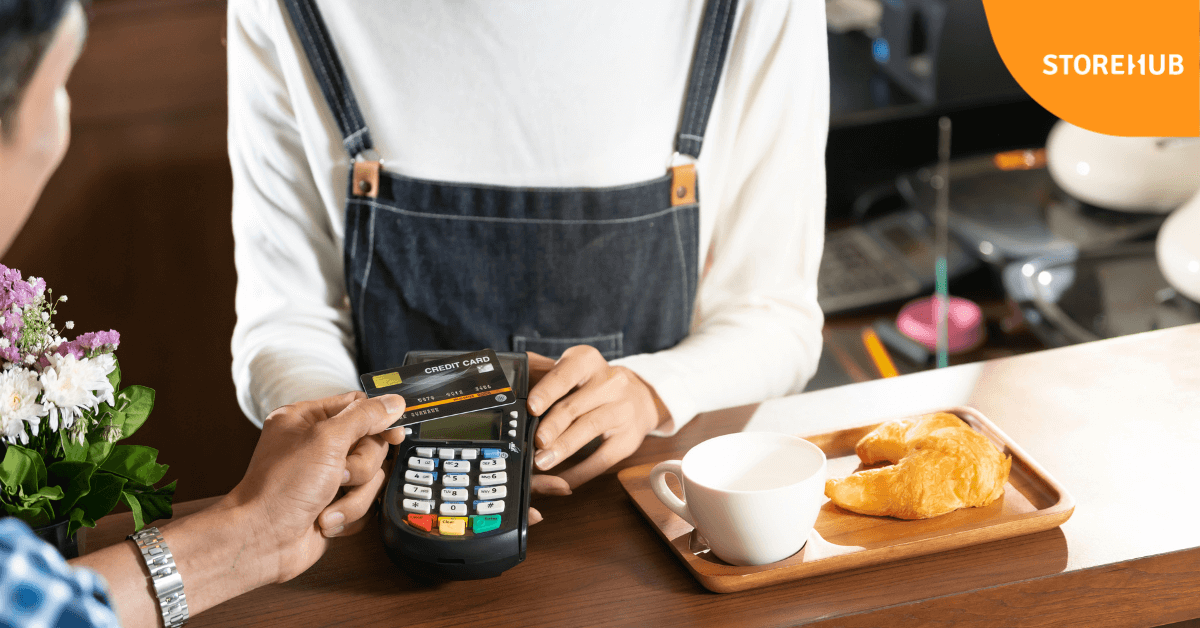 The world was already starting to move away from cash, but the pandemic accelerated this trend.
As most countries have gone through lockdown at some point this year, people have been forced to shop online or pay for things online.
Even in physical stores, shoppers who used to prefer paying in cash are now reluctant to touch cash notes that have been through multiple physical hand exchanges.
In fact, many stores have started to stop accepting cash altogether for the safety of their staff and customers.
This trend shows no sign of slowing down and is predicted to continue rising in 2021.
This means if you haven't already invested in a cashless payment option for your business, it's time to do so!
Want an easy way to do so?
Enable Beep QR Order!
Beep QR Order allows your customers to order and pay for their meals instantly through their phones, reducing the need for physical contact.
Serve your customers faster and safer!
8. More people are supporting local businesses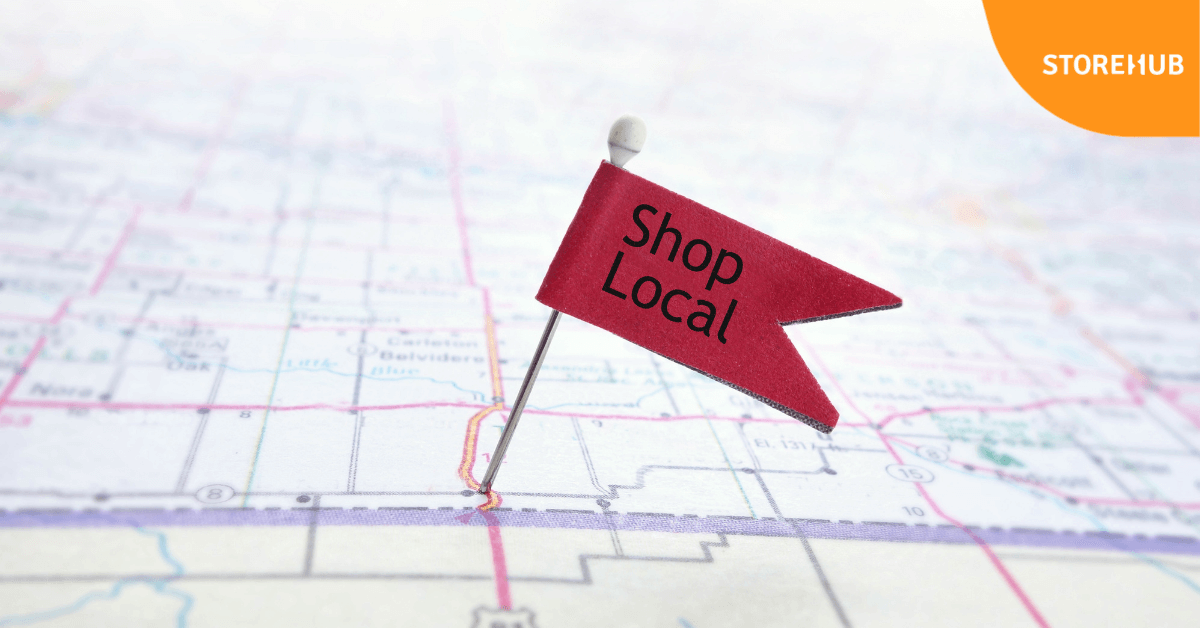 One of the major trends since the pandemic, that will lead into 2021, is the drive to support small businesses and local economic growth.
After witnessing so many beloved local businesses struggle or worse yet, close down, many customers have shifted their priorities to "shop local".
This means most customers would rather buy from a small business than a large corporation.
As a small business owner, you should capitalise on this trend by boosting your social media presence with "support local" hashtags and campaigns.
9. Moving your business online will be essential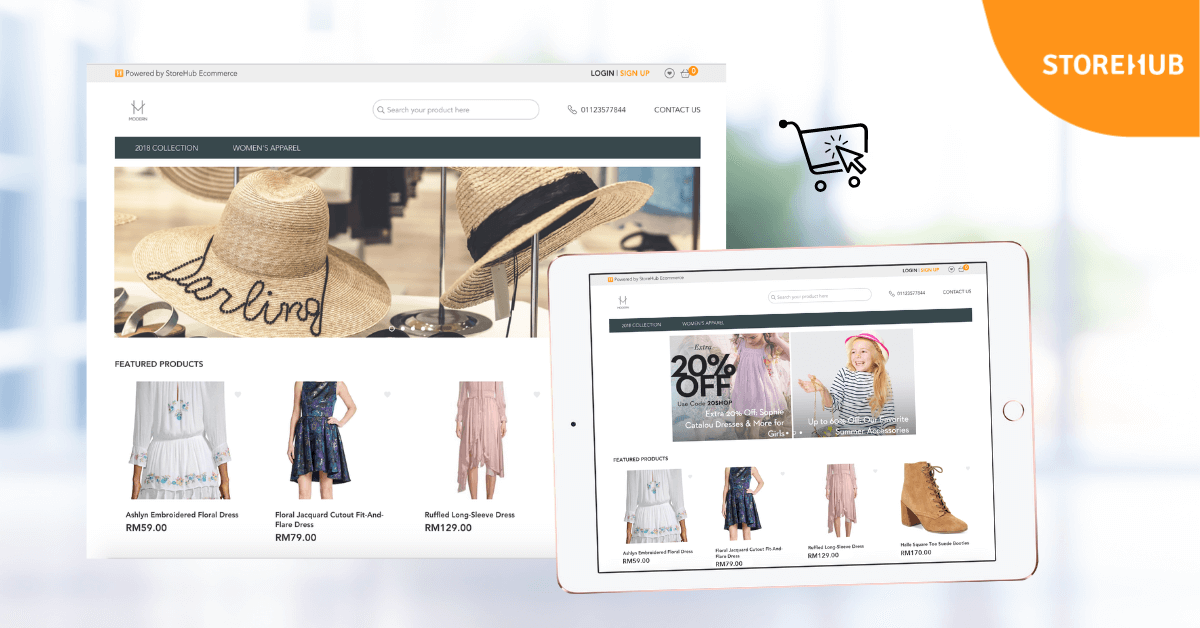 Moving your business online is no longer just a good idea… it's ESSENTIAL.
Not only do customers expect businesses to have a larger online presence in 2021, but they also expect a seamless digital experience.
Depending on your business and industry, here are a few ways you can go online:
Offer mobile ordering and contactless delivery

Offer in-store takeaway or pick-up options

Build an ecommerce website for your products and services

Add a customer service chatbot to your ecommerce website

Expand payment options to include online banking and digital ewallets

Develop an app for your business
Looking for an easy way to move your business online?
With StoreHub Ecommerce, you can put your entire store online in just a few clicks!
Power your business with StoreHub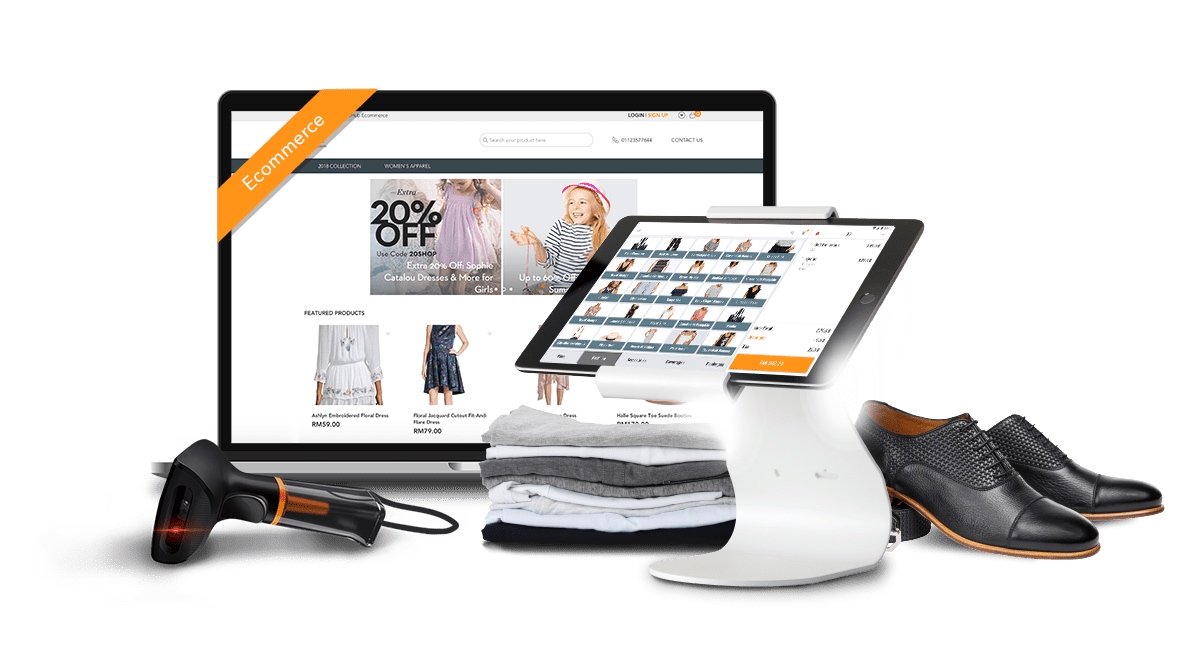 Click here to learn how StoreHub can help manage and grow your business