Reading Time:
7
minutes
Point-of-Sale (POS) systems are vital to operating a successful business. A POS system should help you receive and process various payment methods efficiently and securely.
If you're looking for a POS system for a small retail or restaurant business, then you've come to the right place!
With the many features and benefits it provides, a POS system can upgrade your small business needs!
But there are so many options in the market to choose from, how do you pick the right one?
Search no more!
Here's where you can learn everything you need to know about choosing the right POS system for your small business.
This guide will cover:
What is a POS System?
The first thing to do when you're looking for a POS system is understanding what it is and what it can do for your business.
So let's start with the basics: POS is short for Point Of Sale, which is basically the time and place of when a transaction is completed between the retailer and a customer.
A POS system is the digital system that helps your business complete sales transaction. Think of it as a modern and sleeker version of a cash register.
However, powerful POS systems, such as StoreHub, can do so much more than process and store payments.
It can help run and grow your business by generating sales reports, analysing business data, managing inventory, keeping track of staff shifts and performance, running a customer loyalty program and so on!
So when looking for a POS system, make sure to choose one that not only allows your small business to process every sale securely, but also helps you carry out time-consuming administrative tasks more efficiently.
What are the components of a POS system?
A POS system consists of 2 main parts:
Hardware:
POS hardware refers to equipment that can be physically held or seen. Here are a few examples of some POS hardware essentials:
Computer monitor or touchscreen iPad/tablet

Cash drawer

Credit card reader

Barcode scanner
Software:
A POS software is the command centre with a range of features and tools that helps make running your daily business operations easier and faster. This includes:
Sales reporting

Stock management

Employee management

Customer Relationship Management (CRM)
Types of POS systems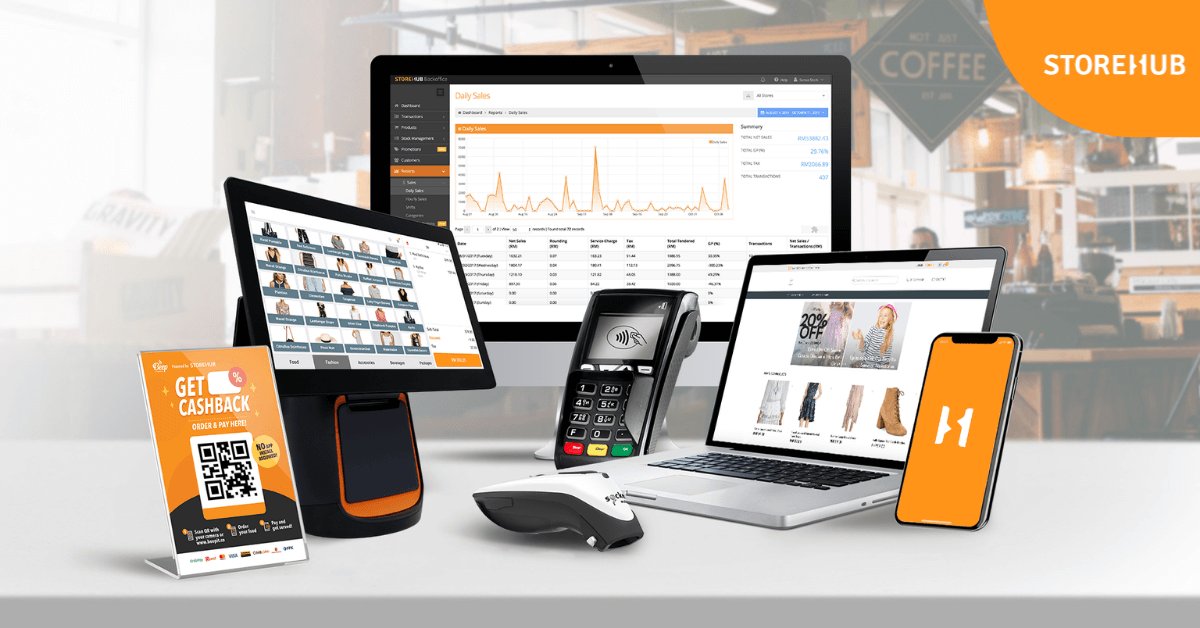 Now that you understand what a POS system is, you have to choose what type of POS system your business needs.
There are several types of POS systems for small businesses such as:
Cloud-based POS system

Retail POS system

F&B POS system

iPad/tablet POS system

Self-service kiosk POS system

Terminal POS system
But what's the difference between all these different types of POS systems?
Simple! The main difference is the feature each of them provides!
For example, the main feature of a cloud-based POS system is that it stores all the data online, so business owners can access real-time data whenever and wherever they are.
Another example could be how a restaurant business might require a POS system with a table layout to help the operational flow of its service staff.
Therefore, the type of POS system you need depends on the nature of your business.
Key features to look for in a POS system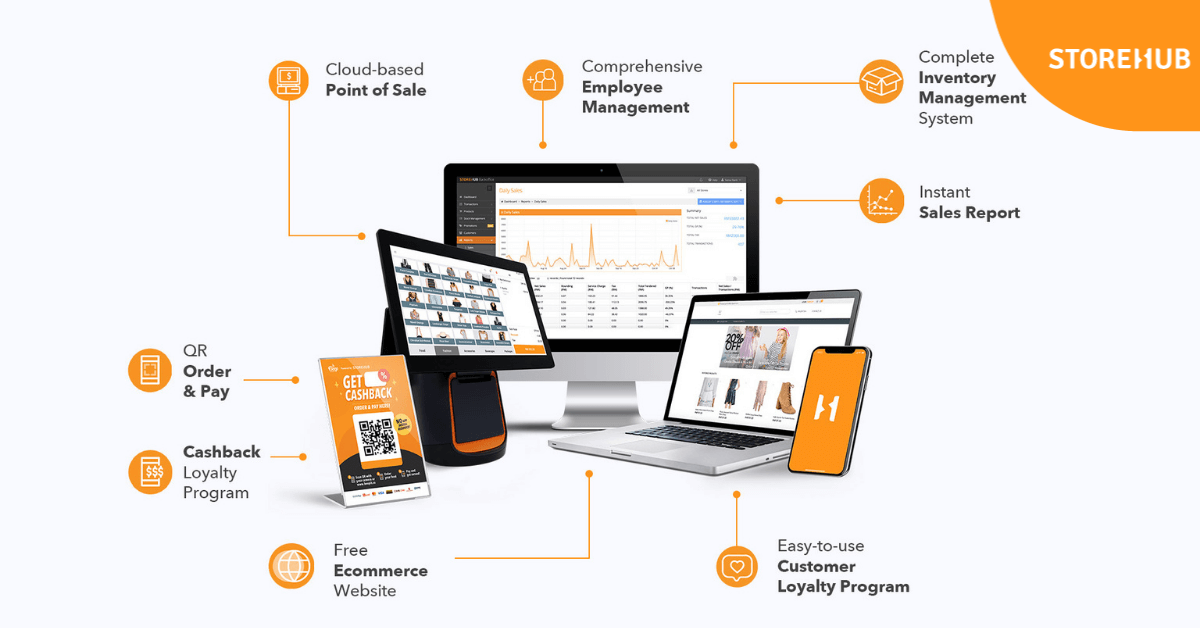 The next thing to do is understand what exactly your small business needs. Getting a POS system is a big decision that will ultimately improve your daily business operations so it is really important to understand what you're looking for in a POS system.
A few things to think about are the size of the system you're looking for, the visual outlook and the key features you require.
A good way to go about this is by making a list of all the "must-have" features you need out of a POS system.
A few examples of features you might need are:
Multiple payment types accepted

Manage and track stock across all stores

Cloud-based and data to be available from anywhere at anytime

Apply discounts on individual items or bundles

Run a customer loyalty program
Top tip: don't forget to ask your staff for any features that would help them do their job more effectively!
Struggling to think of POS features?
Important things to consider when choosing a POS system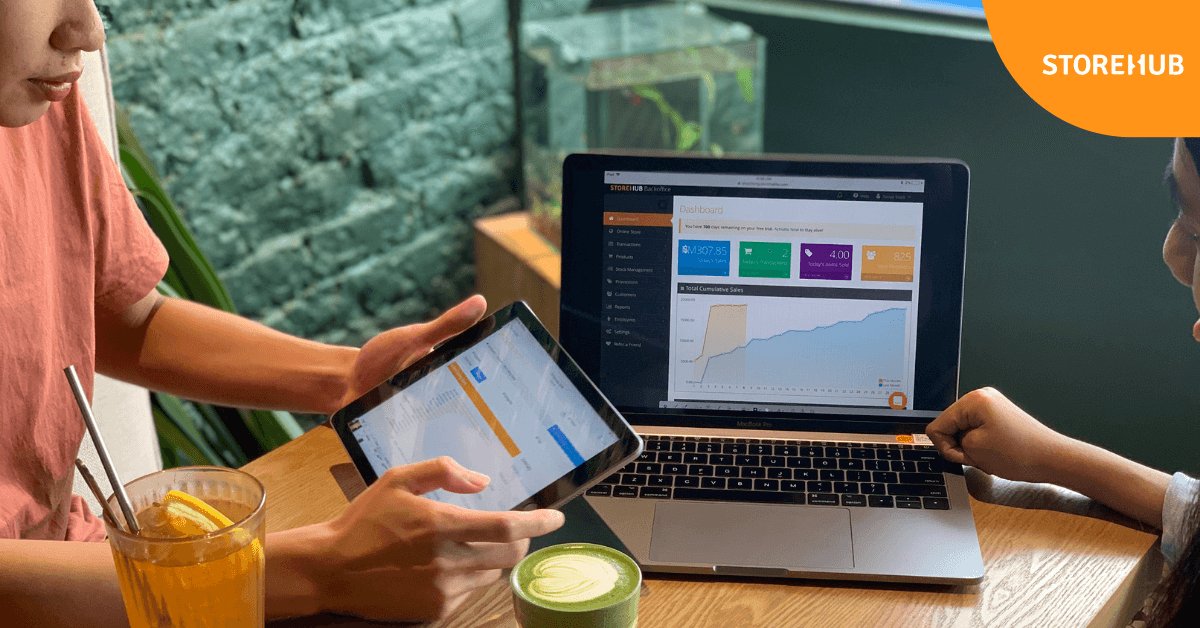 Once you've identified the POS features your business needs, there are a 4 more important factors to consider.
1. Costs
Evidently, the main concern on every business owner's mind would be "how much will it cost me?". Do some research on the current market prices of a POS system and create a budget of the amount you're willing to spend.
Remember to include all the costs involved when coming up with this budget:
Equipment costs/rental fees

Initial setup cost

Payment processing costs (e.g. % of sale + charge per transaction)

Other monthly processing fees

POS software fees
2. Usability
There's no point of investing in a system that is impossible to use so choosing one that is user-friendly and simple to operate is essential.
A good POS system should be easy to use on a day-to-day basis without a constant need to refer to the manual.
To avoid customers having a bad experience at the register, choose a POS system that is user-friendly and offers plenty of training resources so you and your staff can get up to speed in no time.
3. Supports your business growth
What are your future goals for your business?
It's important to take this into consideration, because if you're planning to grow by opening more stores, you should look for a POS system that can support this.
Some POS systems restrict the number of store outlets and registers that can be used.
Make sure to find a POS system like StoreHub that allows you to manage all your stores on a single platform and supports the growth of your business.
4. Customer support
One of the most important services a POS provider can offer is an excellent customer support system.
Even if your POS is easy to install and operate, there might be times when you need additional support e.g. when something goes wrong with the system.
Dealing with POS problems is the last thing any small business owner needs, as the time and money lost could have been better spent elsewhere.
Therefore having someone on the customer support team with all the knowledge and skills to help you overcome any glitches is an important factor to consider when looking at POS providers.
Some things to consider are: Do they offer 24/7 support? What support channels (i.e. phone, email, chat) do they offer?
Go with a company whose support offerings that match your needs and technical skills.
Buying a POS system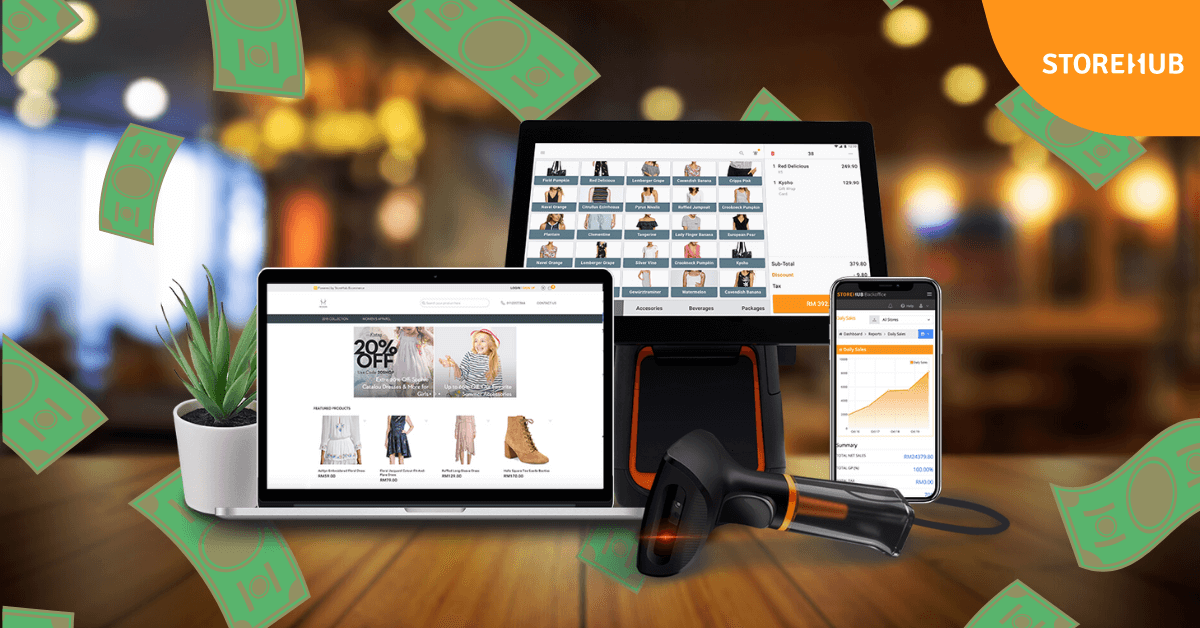 Figured out your needs? Check.
Determined your budget? Check.
Go ahead and call up the few POS providers you've been eyeing!
During the meeting with the sales consultant, remember to follow these few steps that will help them ensure you get the most suitable POS option for your business!
STEP 1: OUTLINE YOUR BUSINESS NEEDS
Remember the list of needs and features you came up with earlier?
Make sure the POS provider knows this so they can easily find you the system that fits these needs.
This includes both hardware and software features!
Also, don't forget to mention any future plans for growth that they should keep in mind!
STEP 2: STICK TO YOUR BUDGET
POS systems will vary in cost, depending on its size, software, complexity and any additional features it's able to provide.
Let the POS provider know your budget so they can find you a system around that budget range.
When you gather quotes, remember to ask for a list of individual costs. This will help you identify any hidden fees or set-up costs that you might not have expected.
STEP 3: PRIORITISE CUSTOMER SATISFACTION
Keep in mind that the ultimate goal of a POS system is not only to make business operations smoother, but also to provide the most efficient and highest quality of customer service transaction.

Make sure you understand how the POS system will improve or expand customer relationships.

STEP 4: TRY IT OUT FOR YOURSELF

The best way to know whether the POS system is right for your business is to take a free trial or demo of the POS software.
Key things to look out for are the design, speed, functionality and user-friendliness of each system.
Will your staff be able to use it easily? Will it improve customer experience?
STEP 5: GETTING YOUR POS SYSTEM UP AND RUNNING
Once you've made your decision, it's time to get everything set up and running!
This should be a fairly simple process. You can either set it up yourself or ask your POS provider if they have professionals who can do it for you.
Make sure to keep in constant contact with the POS support team as they can guide you through the process and resolve any initial set-up problems.
Now you're all set to go!
You did it! You've finally found and installed the perfect POS system for your business needs! Adopting a new POS system is the most important step any small retailer can take to modernise their business.
Moving forward, a few key things to remember is:
Constantly check for new updates for your POS system

Make sure to have the customer support number written clearly so you (and your staff) know who to contact if there is a glitch with the system!

Ensure that you and your staff attend training sessions so you know how to work the system
We hope this guide helped you find the best POS for your business!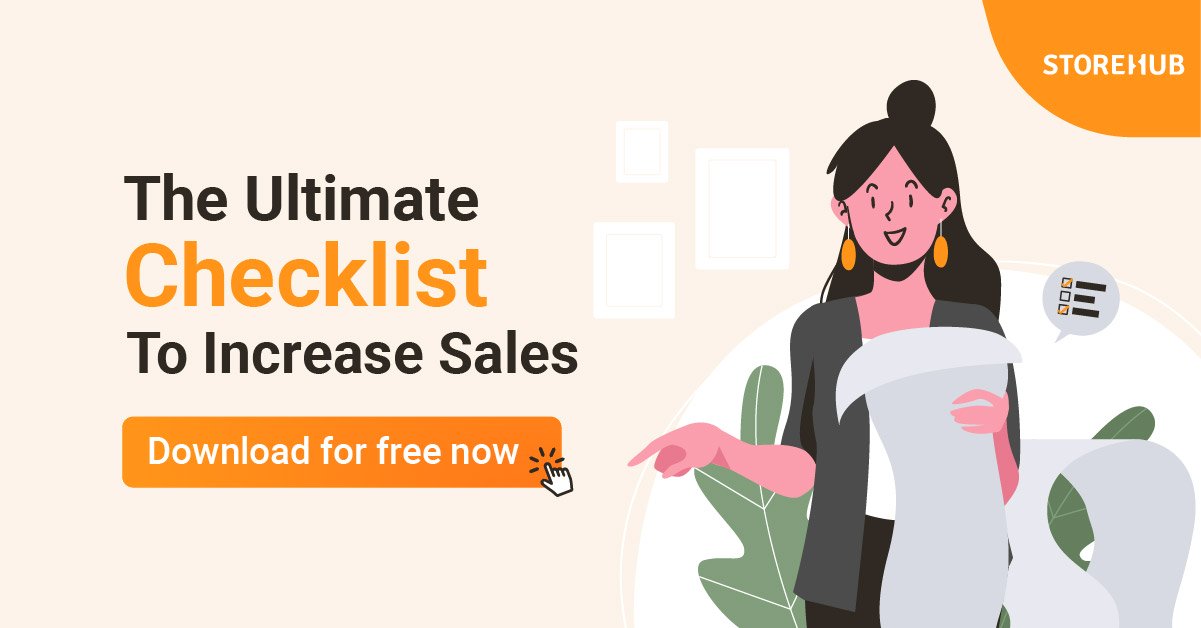 Power your retail or restaurant business with StoreHub!