Reading Time:
4
minutes
Now that you've chosen a point of sale system for your retail or F&B business, what pos hardware do you need to run it properly?
POS hardware essentials include:
CPU or computer/iPad/tablet
cash drawer
customer display
barcode scanner
receipt printer
Let's check out the breakdown of types of POS system hardware that you need to get to run your small retail or restaurant business.
POS machine/cash register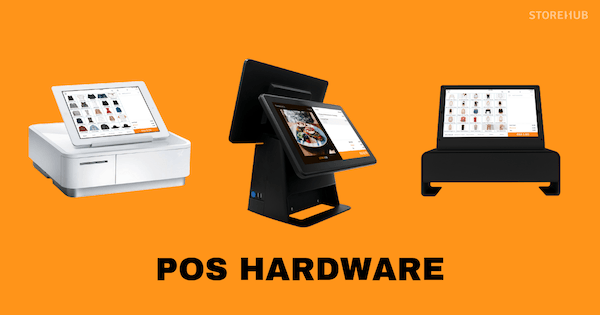 This is the biggest component of your POS or point of sale system.
It's basically the computer that runs your POS system software.
It's also known as a cash register or POS machine. You use this hardware to basically record sales transaction and print receipts. More sophisticated POS machines come with software like StoreHub that even allows you to manage your inventory, staff, and customers – all in one system!
TIP: Don't use it for other reasons like to surf the Internet. This may open you to computer viruses, which may compromise your entire system.
You should use your POS machine only to:
process sales transactions,
check sales reports,
as well as to manage stock, employees, and customer data.
Cash drawer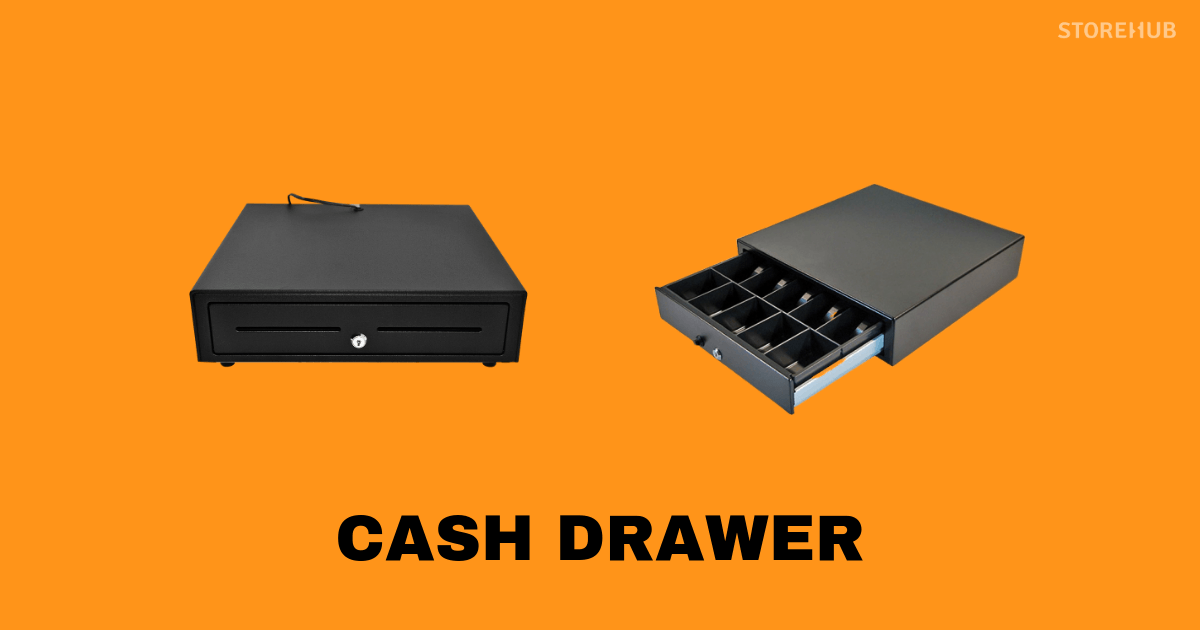 What is a cash drawer?
A cash drawer is your treasure chest, which stores all your precious valuables – cash, coins, cheques, and even receipts if you want to.
It helps organise and provide security for your valuables.
How does a cash drawer work?
Quite simple, really.
When you finish up a sales transaction, your receipt printer sends a signal to your cash drawer, triggering it to open, so you can store your money and give change.
It's important for you to keep your cash drawer locked after your shift closes. Only give your store manager access to the cash drawer key so that you limit access of the cash drawer to all your employees. This helps reduce the potential for in-house theft.
Receipt printer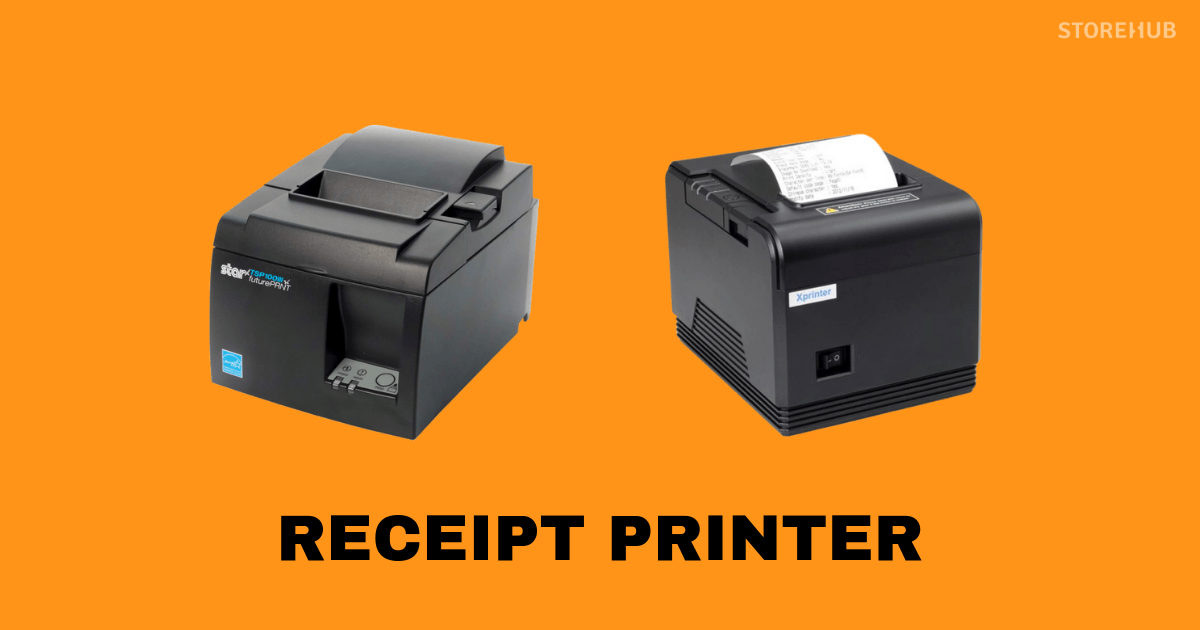 A receipt printer is an important part of your point of sale system.
It's used in retail, F&B, or service-type businesses to print receipts and credit card slips. This helps both you and your customers keep track of your transactions.
Some F&B businesses also use kitchen printers in the kitchen or at the bar to print order tickets.
Some basic receipt printers you should know are:
Thermal printer (fast, quiet, and most commonly used)
LAN receipt printer (stable, connects to your wireless router via ethernet)
Bluetooth receipt printer (connects to POS terminal via wireless bluetooth, good for printing receipts on-the-go)
Receipt printers StoreHub offers are the STAR TSP143III Bluetooth Receipt Printer, STAR TSP143III LAN Receipt Printer, and the XPRINTER Thermal Printer.
Scanner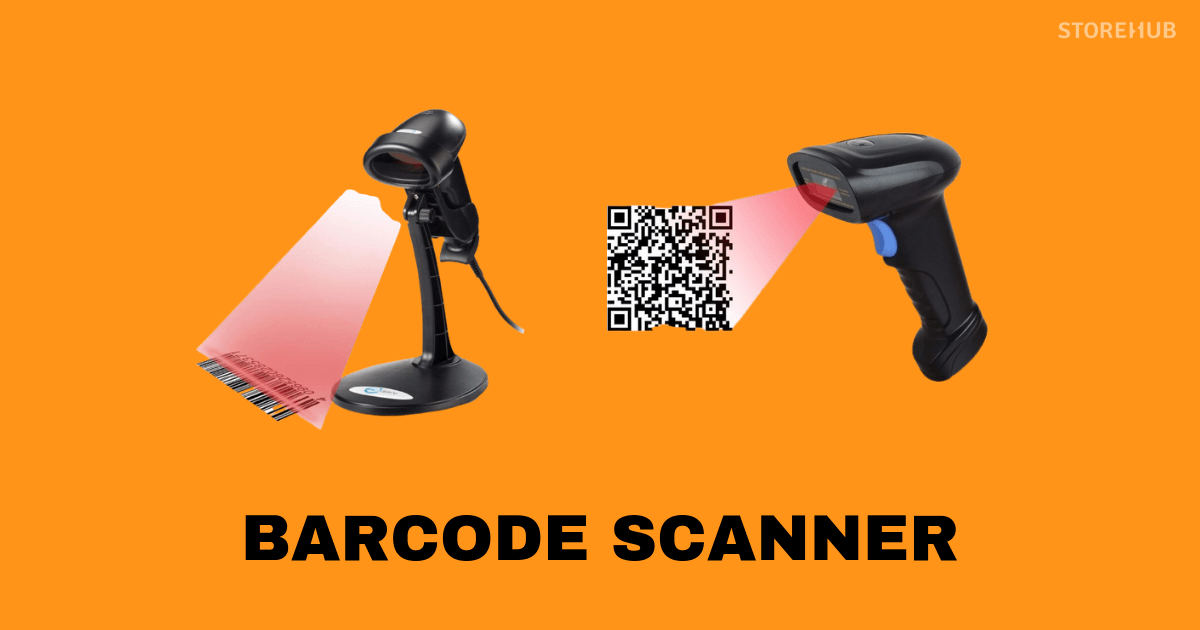 A POS barcode scanner/barcode reader reads printed barcodes on products and sends the data to your POS terminal.
A barcode will usually include product information, SKU number, and so on.
Using a barcode scanner helps you speed up your checkout process and keeps accurate track of all your inventory. It works best for businesses like retail and supermarkets. There are two types of barcode scanners:
1D (one-dimensional) barcode scanner – only able to read linear, horizontal barcodes (traditional UPC barcode)
2D (two-dimensional) barcode scanner – able to scan and read QR codes and barcodes with dots, patterns, and shapes like squares or rectangles
StoreHub currently stocks the following barcode scanners: SUNLUX XL-3200 2D Scanner and Socket Mobile S700 Barcode Scanner, the price ranges between RM480 – RM1,200+.
And speaking of scanners… Have you heard of Beep?
It's a QR table ordering and cashback feature where customers can just use their QR code scanner on their smartphones to:
view a food/drink menu

order and pay for their meal

join a loyalty program

get cashback
All-in-one POS system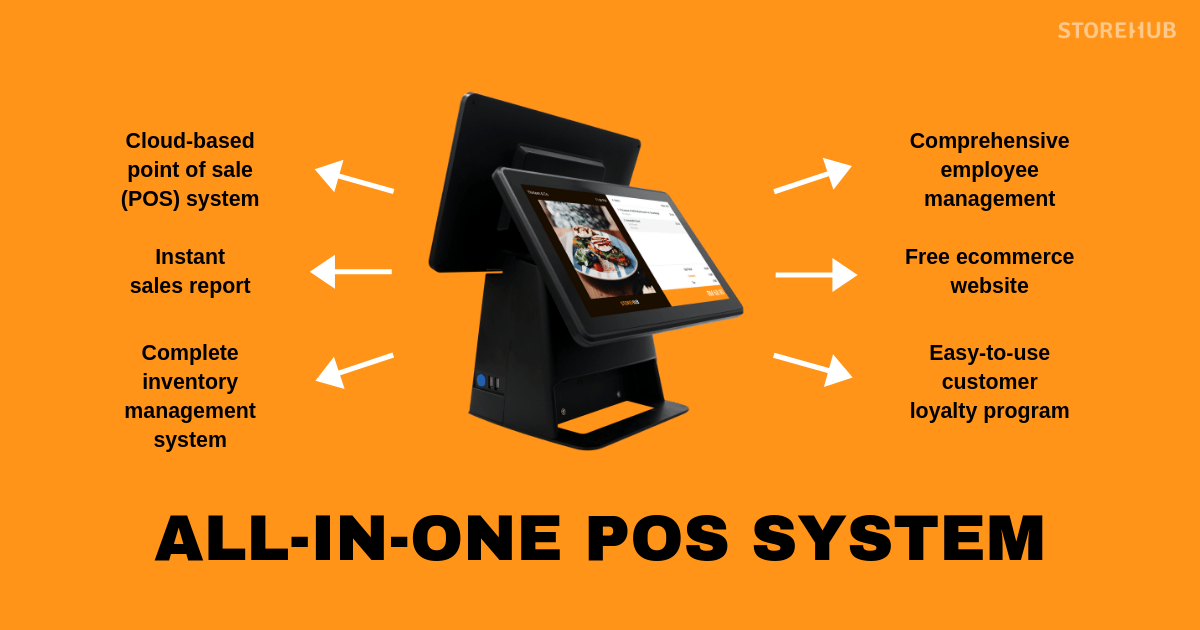 If you don't like the idea of getting all these individual parts to complete your POS system, why not just get a POS system bundle or an all-in-one POS system?
An all-in-one POS system usually includes most of (if not all) the following components:
an integrated POS tablet/iPad
iPad/tablet stand
cash drawer
receipt printer
customer-facing display
Sounds convenient, right?
But where can you find these wonderful all-in-one systems?
Not to worry!
StoreHub is one of the POS providers out there that offers the following all-in-one POS systems and POS system bundles so you can run your retail or F&B business with ease:
Power your retail or restaurant business with StoreHub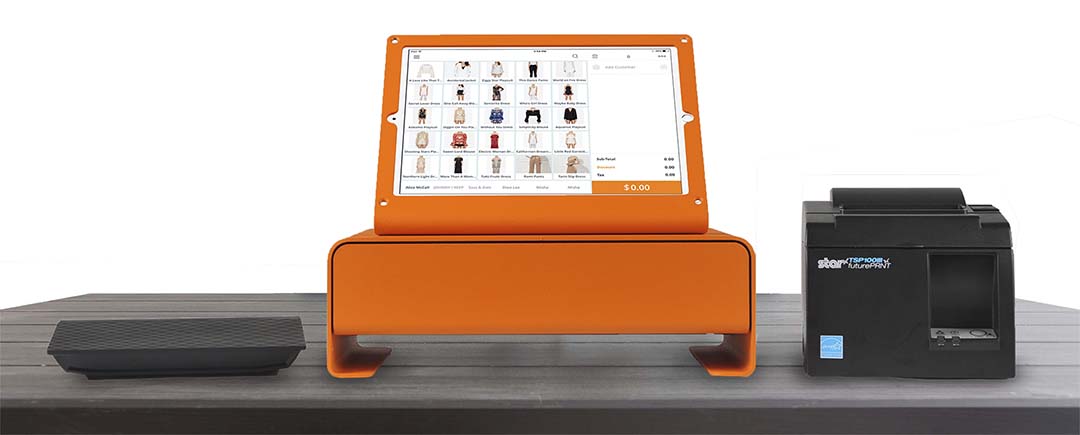 Apply here now to get your free demo and consultation