With the rapidly rising 3 digit cases of COVID-19, Selangor, Kuala Lumpur, and Putrajaya will be placed under a second Conditional Movement Control Order (CMCO) until Dec 6th.
Many local businesses, particularly in the food and beverage industry, have just started to pick up sales again.
With the return of prohibited dine-in experiences, local restaurants and cafes will need to find ways to overcome this next storm.
Luckily this time, F&B businesses can take advantage of the learnings from the previous lockdown in March and apply it in their preventive measures this time round.
So what are these key learnings?
Watch this quick video to find out how a local Malaysian Japanese restaurant made MCO work for them
Paradise in each grain of rice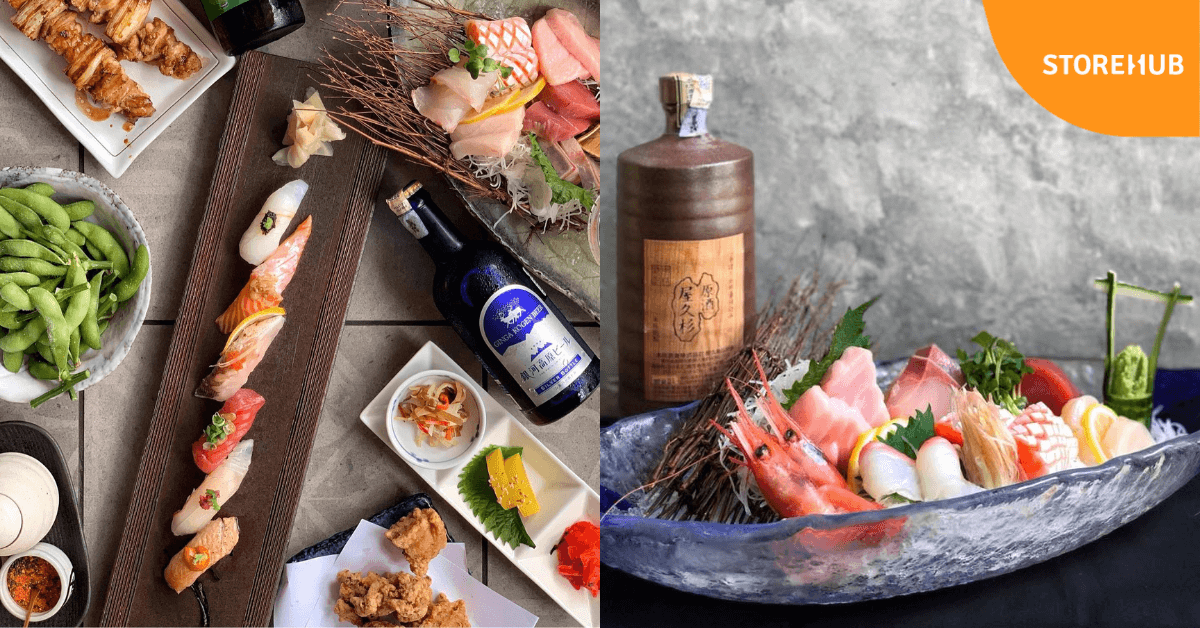 "Always fresh, never frozen"
Kinme Sashimi and Grill Bar live by these 4 words.
Their selection of premium fish cuts air-flown from Tokyo and comforting Donburi rice bowls quickly became heaven on earth for sushi lovers.
Located in Bukit Damansara, Kuala Lumpur, Kinme is a local favourite known for their
authentic, affordable and super fresh Japanese dishes.
Our top recommended dishes are:
Unagi Kabayaki Don

Sake Teriyaki Bento

California Maki

Ko-Ebi Karage
Surviving a 90% drop in sales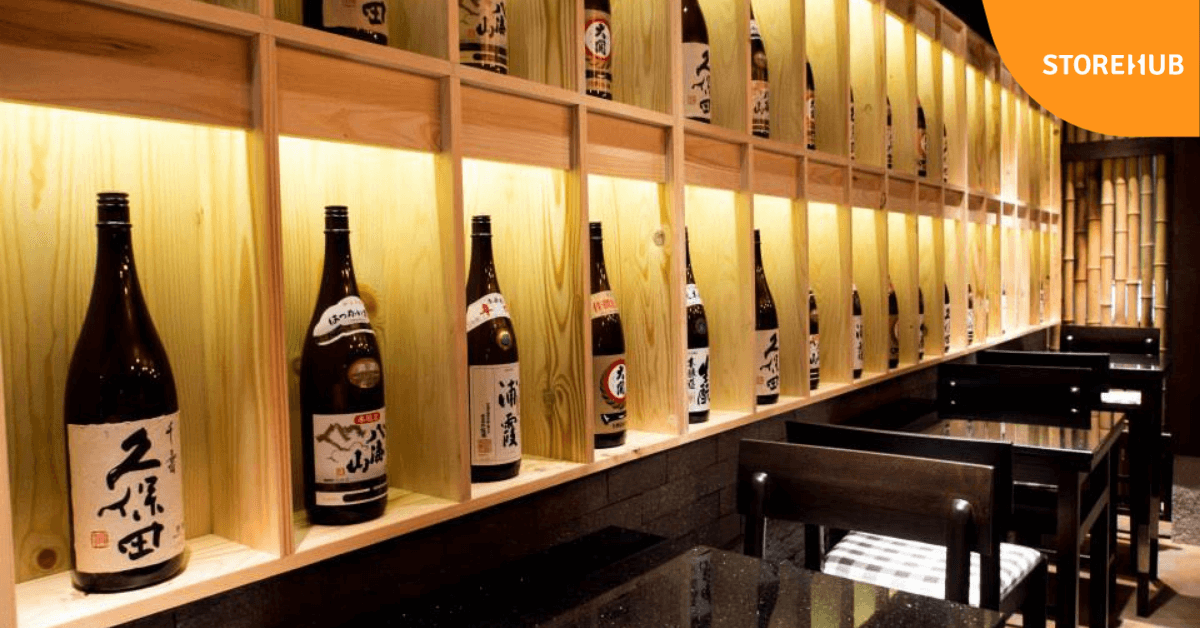 When the Movement Control Order came to effect on March 18th 2020, things started looking very different for Kinme overnight.
In an attempt to curb the spread of the COVID-19 pandemic, F&B businesses were prohibited from having dine-in customers and had to solely rely on takeaway or delivery.
As a result, Kinme immediately saw a 90% drop in sales!
Much like every other F&B business, Kinme had to figure out the best way to reach their customers since they couldn't come to them.
"We've been with StoreHub for a while, so once they offered Beep Delivery, we jumped on board right away!" – Raquel, Manager of Kinme Sashimi & Grill Bar
Beep Delivery was launched by StoreHub in 48 hours after MCO was imposed.
Its aim was to keep local F&B businesses running by allowing Malaysians to order food from their favourite cafes and restaurants during the lockdown.
With its quick and seamless system, customers are able to:
Choose between self-pickup and delivery

Browse the menu & order

Key in their delivery address & details

Pay with a credit card, online banking, or e-wallets

Receive their food

Enjoy!
The age of a contactless experience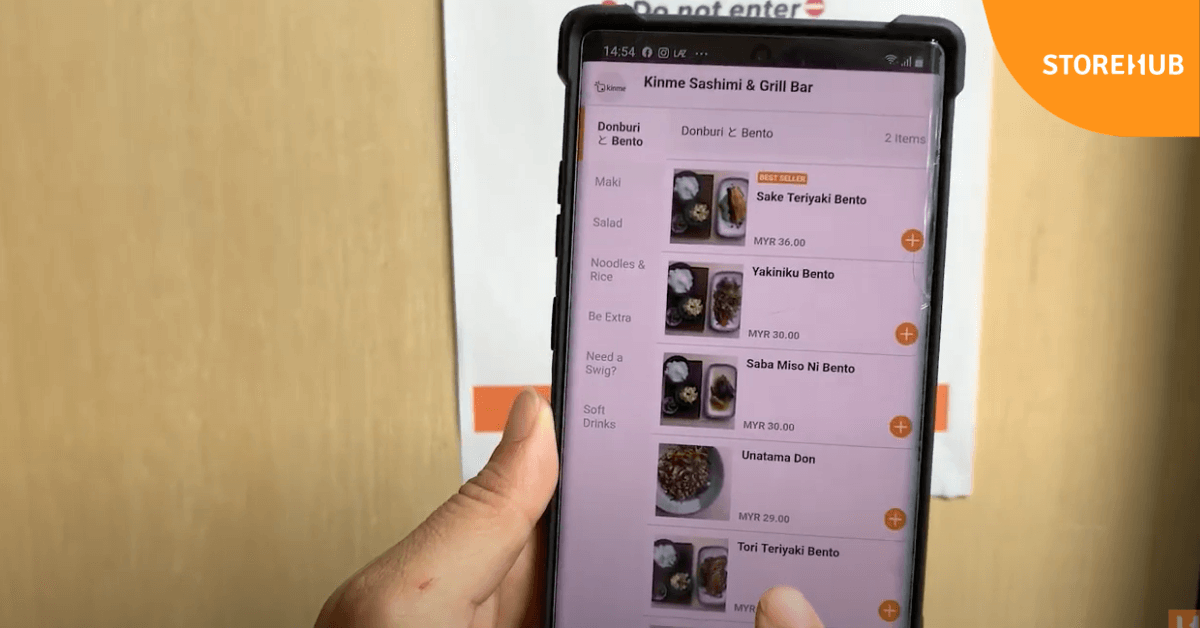 Beep Delivery allowed Kinme to serve customers without direct face-to-face interaction.
"For us, this is super important because it means we can put through an entire order and push it out with zero contact with our customers." – Raquel, Manager of Kinme Sashimi & Grill Bar
Maintaining a contactless experience became more important than ever.
Not only does it keep your customers safe, but it also keeps your employees safe and practising social distancing while keeping up with the demands from customers.
By taking a big step forward into a delivery platform, Kinme was able to continue serving simple and honest flavours to their loyal customers.
"Sales definitely picked up with Beep Delivery and we're really glad we got on board early!"– Raquel, Manager of Kinme Sashimi & Grill Bar
The push forward
Amid the growing uncertainty of COVID-19, there still seems to be a sense of solidarity amongst local restaurant and cafe owners about pushing through the hard times.
It's uplifting to know that these entrepreneurs aren't willing to go down without a fight for what they have painstakingly built.
Here are a few key takeaways to consider as we're moving into a second CMCO:
Diversify your sales channel

, don't be reliant on just dine-in sales (e.g. offer dine-in, takeaway, and food delivery)

Have an omnichannel system for your cafe or restaurant

so you can easily manage and keep track of everything from just one place
With Beep Delivery, you can
Save money on food delivery commission fees

Reach a larger range of customers up to 20km away

Enable pre-order and self-pickup options
Not only that, but it also comes with:
Inventory management

Cashback loyalty program

QR table ordering system.
What are you waiting for?