Reading Time:
4
minutes
Beep by StoreHub, has helped more than 1,000+ restaurant partners grow their online sales and connect with their customers via beepit.com since the first Movement Control Order (MCO) was announced in Malaysia in March, 2020.
A food delivery service like this has never been this important to small F&B businesses until so many MCOs have been announced for major areas in Malaysia – Selangor and KL included.
Although dine-ins are now allowed, F&B businesses are still making their way to recover the sales they lost. That's why having more sales channels is really important nowadays. AND Beep was launched to help out those F&B businesses who are in need to bring back sales!
What is Beep?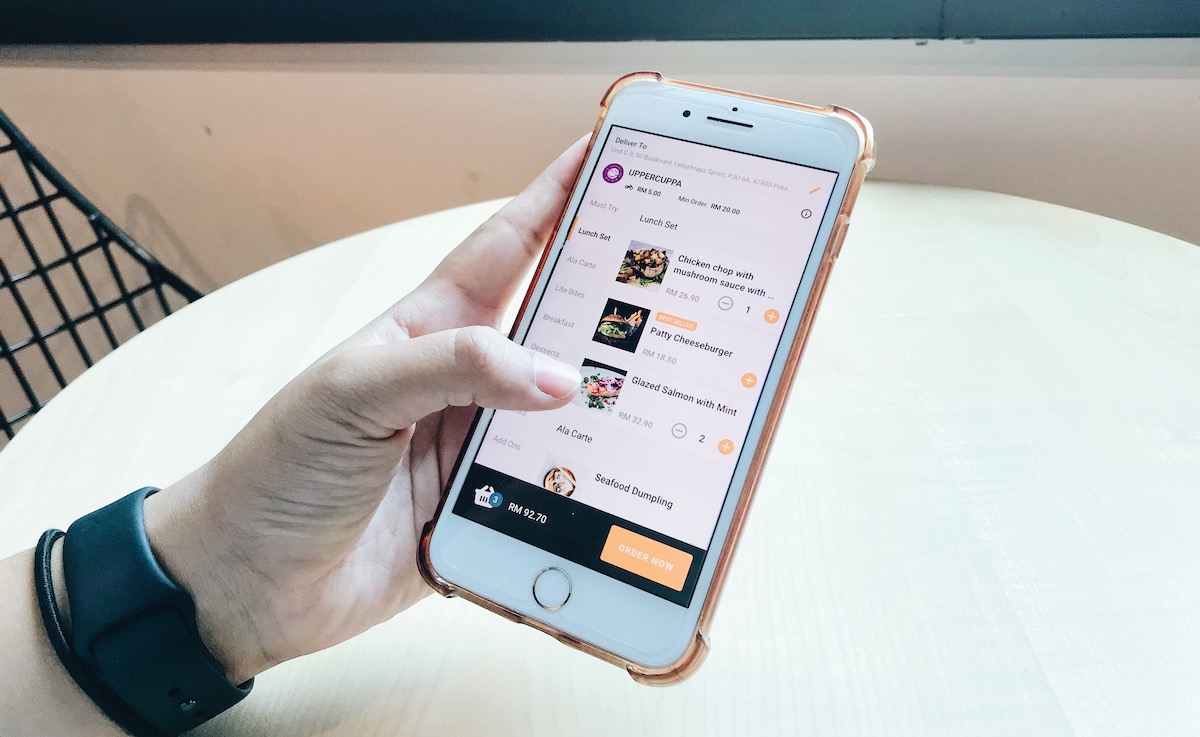 Beep is a consumer-facing brand by StoreHub. It was launched together with Beep Delivery, a POS-integrated food delivery feature for F&B businesses by StoreHub.
It was launched in just 48 hours after the first MCO in Malaysia was announced on 16 March 2020 to help small F&B operators survive during the first MCO period since they were only allowed to provide food delivery and takeaway options.
This means consumers can use Beep to view and order from all their favourite cafes and restaurants who're using Beep Delivery.
Up until now, Beep Delivery has helped more than 1,000+ restaurant partners grow their online sales, and Beep has fed more than 300,000 hungry customers via food delivery services in the Klang Valley area and all over Malaysia!
Beep is now available on both web browser beepit.com and the Beep App to provide ultimate convenience for its consumers and restaurant partners.
Why should you use Beep?
With the current trend of no dine-ins and only takeaway or food delivery allowed, our local and small F&B businesses need to rely a lot on food delivery services.
This allows them the ability to continuously serve their customers good food in the comfort of their own home.
Beep Delivery takes a smaller commission fee compared to major food delivery platforms, which means more money goes back to the business itself.
This enables small F&B businesses to pay their bills, staff and operating costs to stay afloat during these difficult times. If you want to become a Beep merchant, click the button below and fill up the form now! Our team will be in touch with you as soon as possible.
Furthermore, to continue supporting our local F&B businesses, consumers can order food on beepit.com and the Beep App from restaurants and cafes that are up to 20KM away!
By using Beep, you'll get your cravings satisfied whilst supporting small F&B businesses at the same time!
Use Beep to order food AND support your favourite cafe or restaurant
F&B entrepreneurs saw an 80% drop in sales when the first MCO started.
Many F&B businesses have paused their operations. This means your favourite cafe or restaurant might not be there to welcome you back once the pandemic is over.
As a consumer, what can you do to help?
Support them

by giving them a shoutout on social media

Order from them via Beep (we take less of a commission as compared to other food delivery services out there so more money goes back to the actual F&B business)
Here's how to order food from Beep
Step 1
– Head on over to
Beep App
or
beepit.com
to order from 1,000+ cafes and restaurants in Malaysia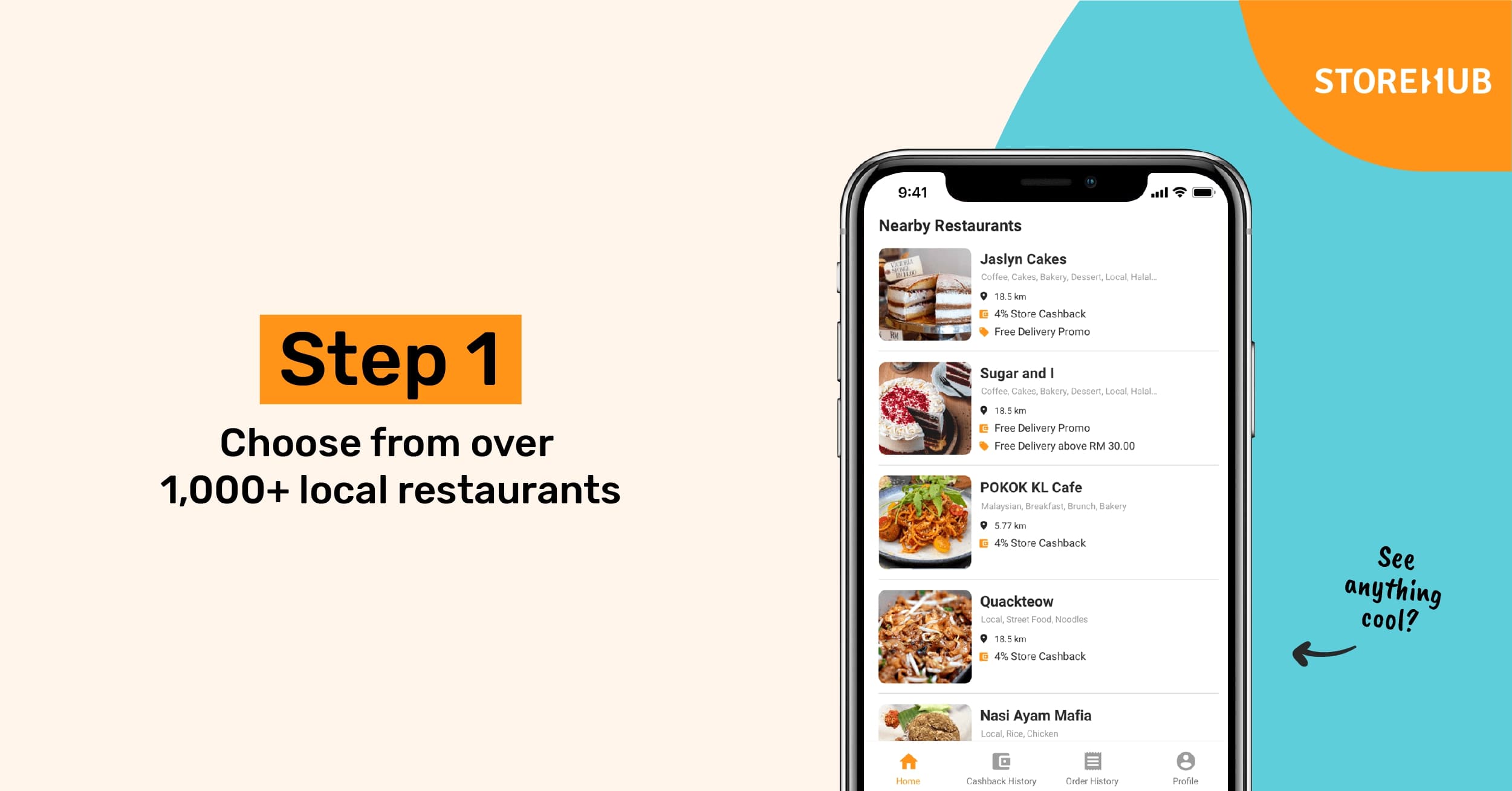 Step 2
– Select your go-to meal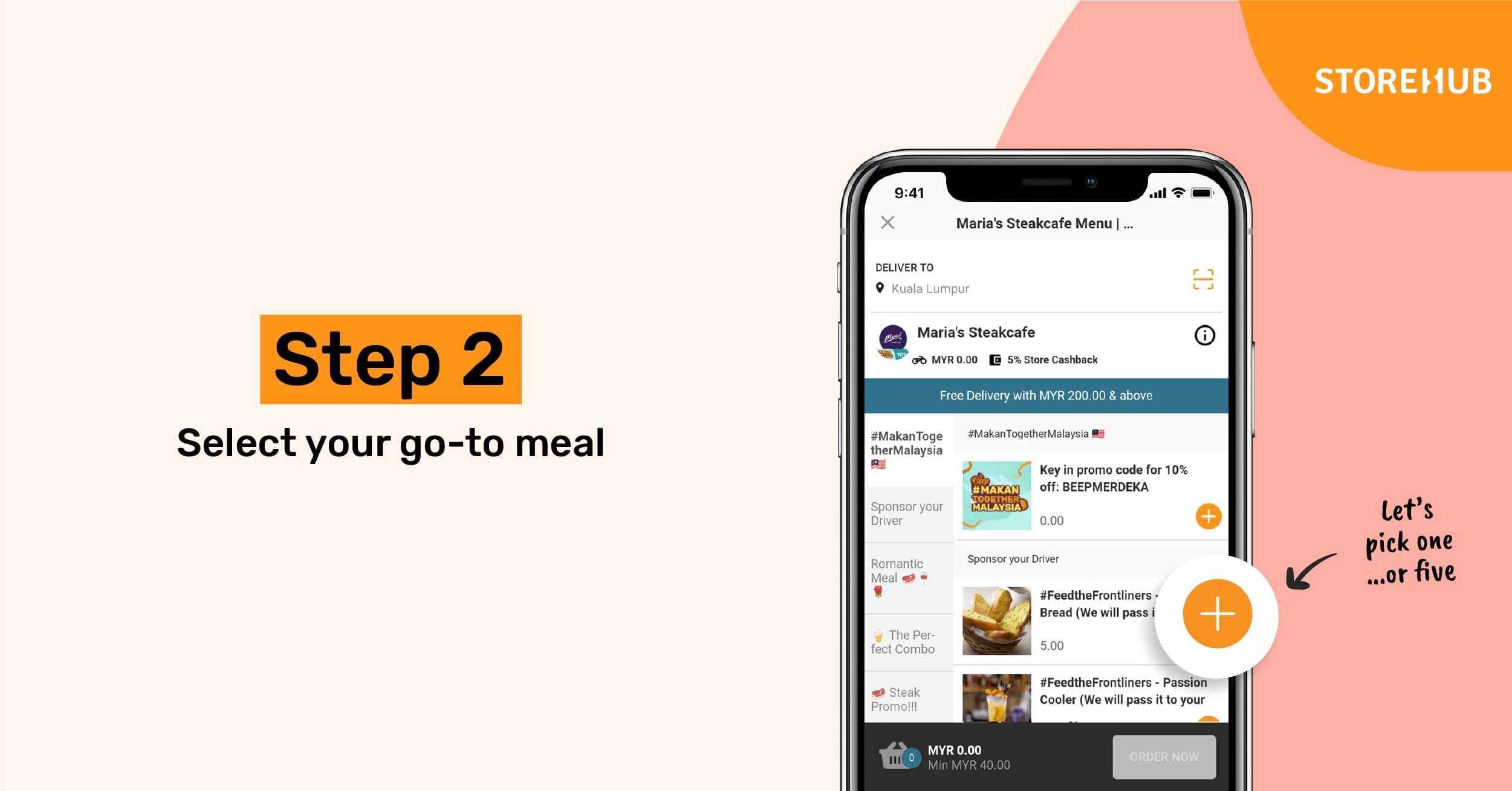 Step 3
– Place your order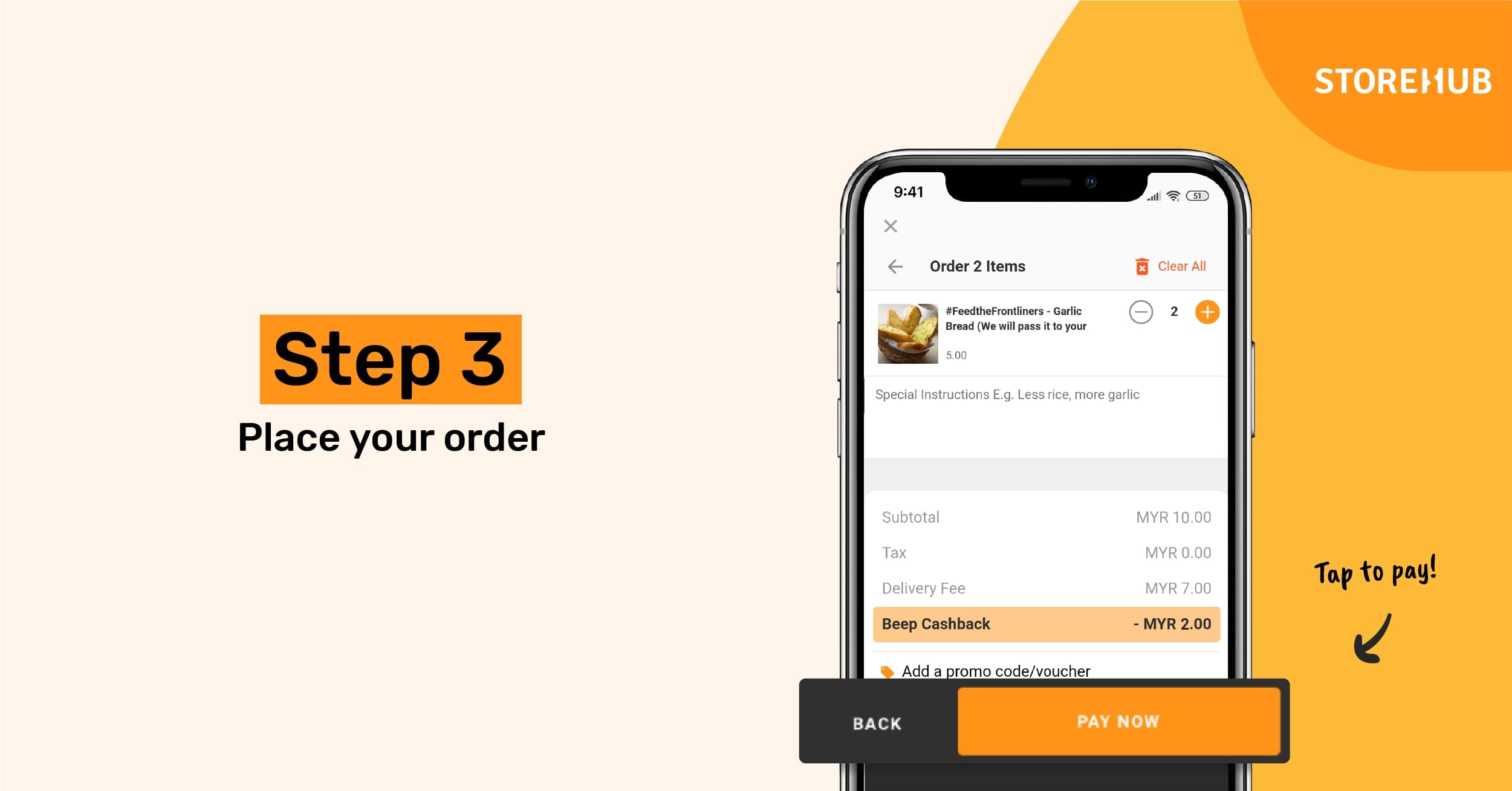 Step 4
– Pay with your preferred payment option (online banking, debit/credit card, ewallet – GrabPay, Boost, GCash)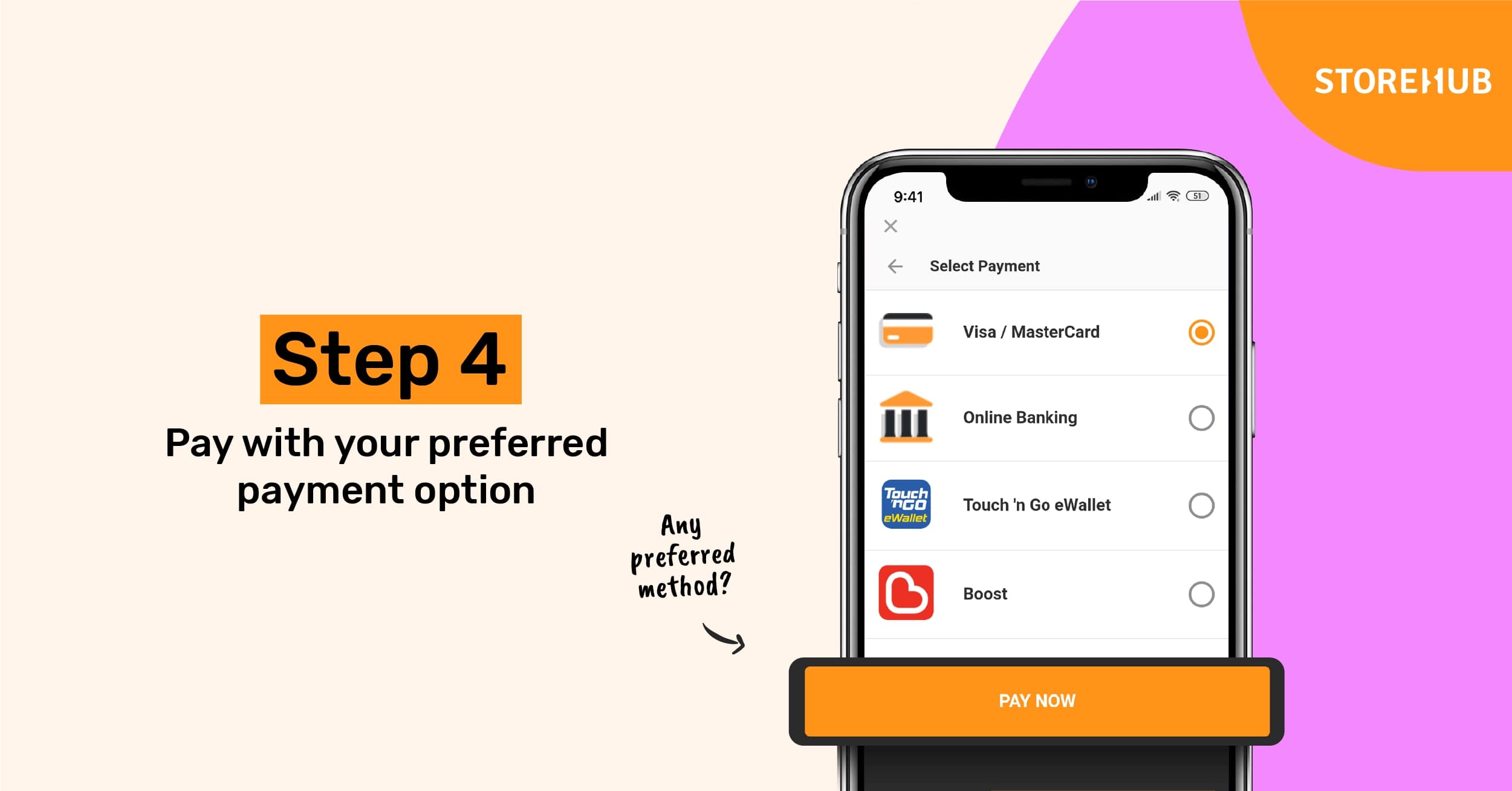 Step 5
– Success! Earn cashback and enjoy your meal!
How does Beep Delivery work for F&B merchants?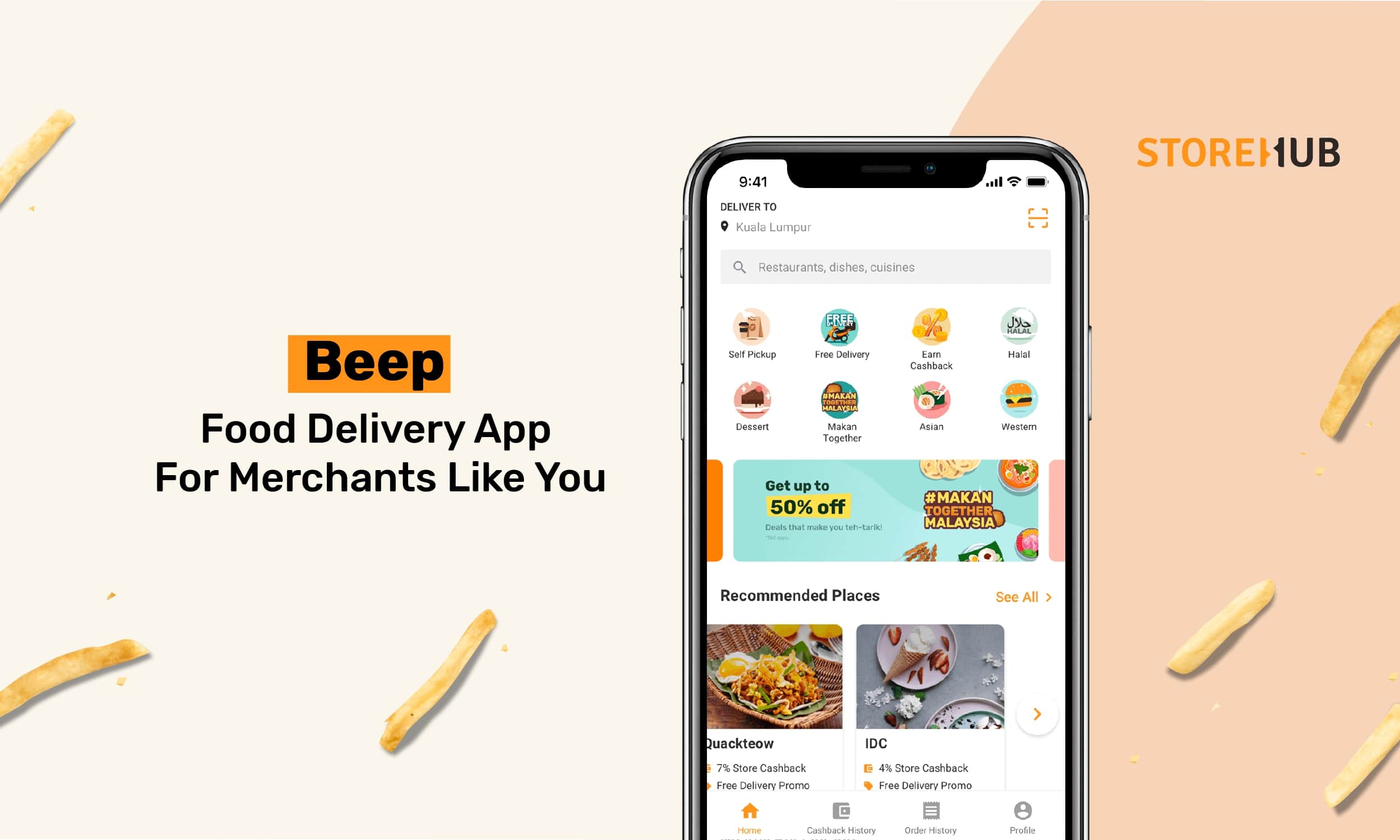 Beep Delivery is a food delivery service that both F&B merchants and their customers will love!
This feature will basically enable you to run food delivery on your own without depending on food delivery marketplaces.
How it works:
When a business signs up for Beep Delivery, they'll be provided with their own website link that they can send to customers. Or they can also be found easily on the Beep App!
Their customers will then be able to:
Choose their favourite food

Place order

Pay with their preferred payment method

Receive their food & enjoy!
You can check out a quick demo video to see how it works here:
How can your F&B business get on Beep Delivery?
Click on the link below to learn how to become a Beep merchant now!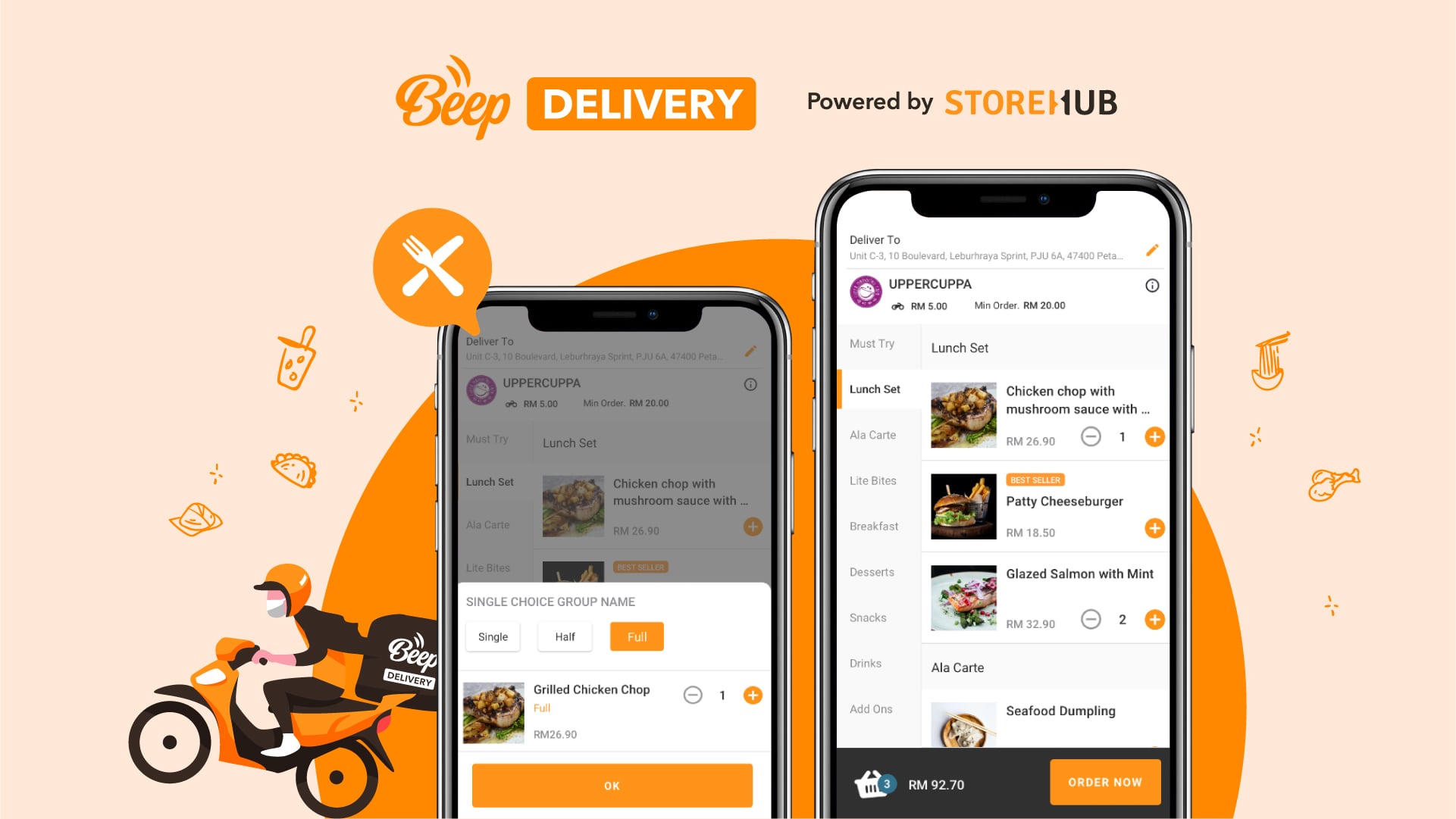 Click here to learn more about Beep Delivery