UPDATE: Following the rise in COVID-19 cases, Selangor, Kuala Lumpur and 6 other key areas will be placed under the Movement Control Order (MCO) once again beginning midnight January 13th 2021.
Are you an owner or manager of a restaurant, bar or cafe?
Many small business owners have expressed concerns about trying to make ends meet in the coming weeks, especially those hawkers and eateries who depend heavily on consistent foot traffic.
So what now?
Not to worry!
After the effects of the previous lockdown, we've come up with a checklist of 7 ways to save your F&B business!
1. Reach out for help on Facebook Groups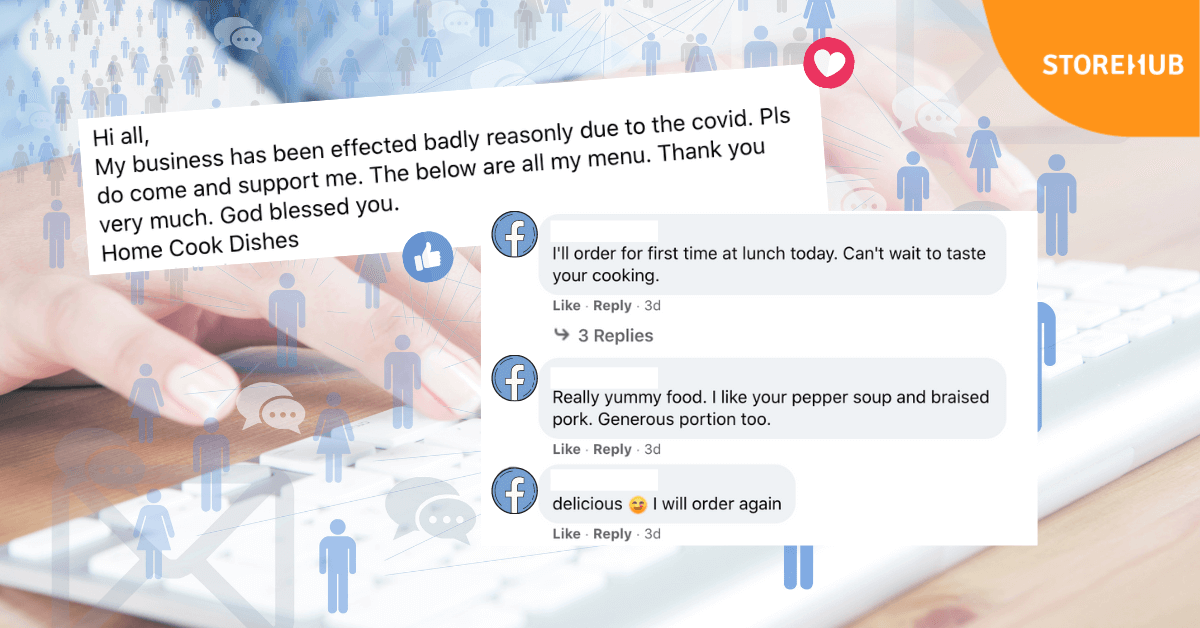 If you haven't already joined a Facebook Group, now's the best time to join one!
Facebook Groups are where like-minded people come together to share a common interest.
This could mean a group filled with potential customers or fellow F&B business owners.
Chances are, tons of other F&B business owners are going through the same struggles as you, such as:
Low dine-in foot traffic

Declining sales

Loads of extra stock
Facebook Groups are the best place to ask for advice and to learn from what other business owners are doing to survive.
Some businesses get new customers through Facebook Groups by simply posting about their food offerings!
People in these groups tend to be more encouraging and supportive, so leverage it to your advantage!
Here are few Facebook Groups to join:
Food Delivery During MCO 2020 – Klang Valley
2. Deliver food to your customers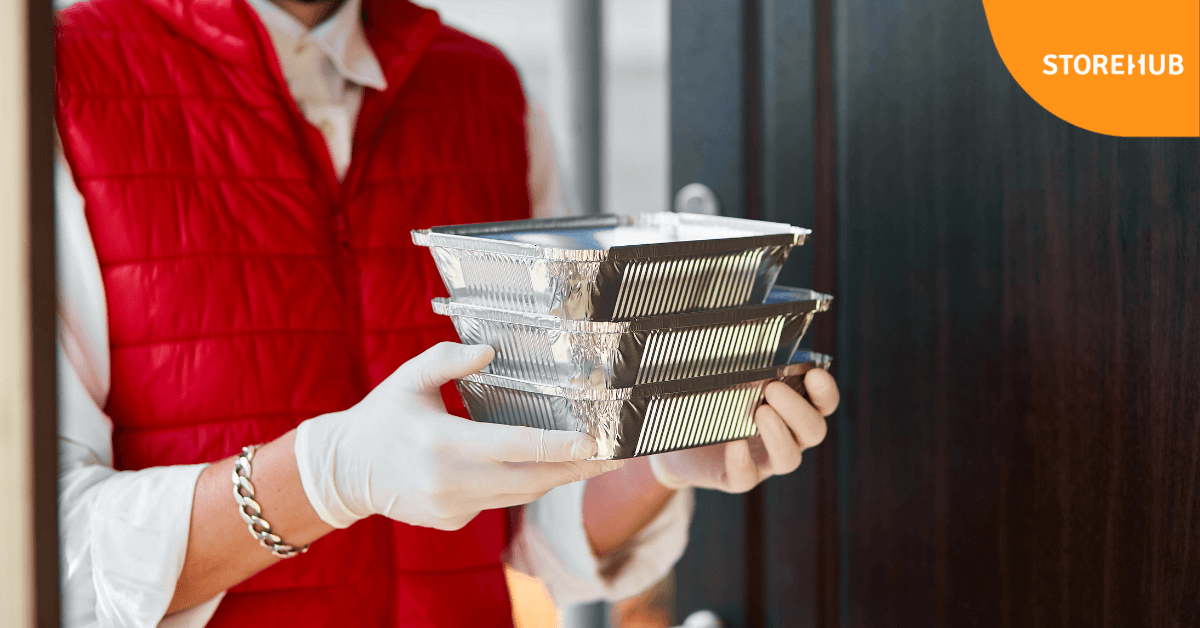 One of the MCO SOPs is the prohibition of inter-district and interstate travelling.
Many of your loyal customers may have been coming from another district, for example, from Kuala Lumpur to Petaling Jaya.
This means they can't move because of the inter-district travel ban.
This combined with the regulation 'no dine-ins allowed' results in a drastic drop in sales.
If we've learnt anything from the previous lockdown, it's that you should bring the food to your customers if they can't come to you!
Did you know that the percentage of weekday food delivery went up by 38%?
Food delivery is a critical part of doing business during COVID-19.
Without it, it's going to be really hard to survive.
If you've never offered food delivery before, it's understandable that you probably have some genuine concerns.
But not to worry!
We understand these challenges and Beep Delivery is here to help!
With a 20km delivery radius, Beep Delivery solves the problem of reaching inter-district customers as it allows you to serve them without distance limitations.
Not only that, but it's an affordable platform to replace Whatsapp/Call-in orders that won't charge up to 35% in transaction fee!
3. Enable contactless ordering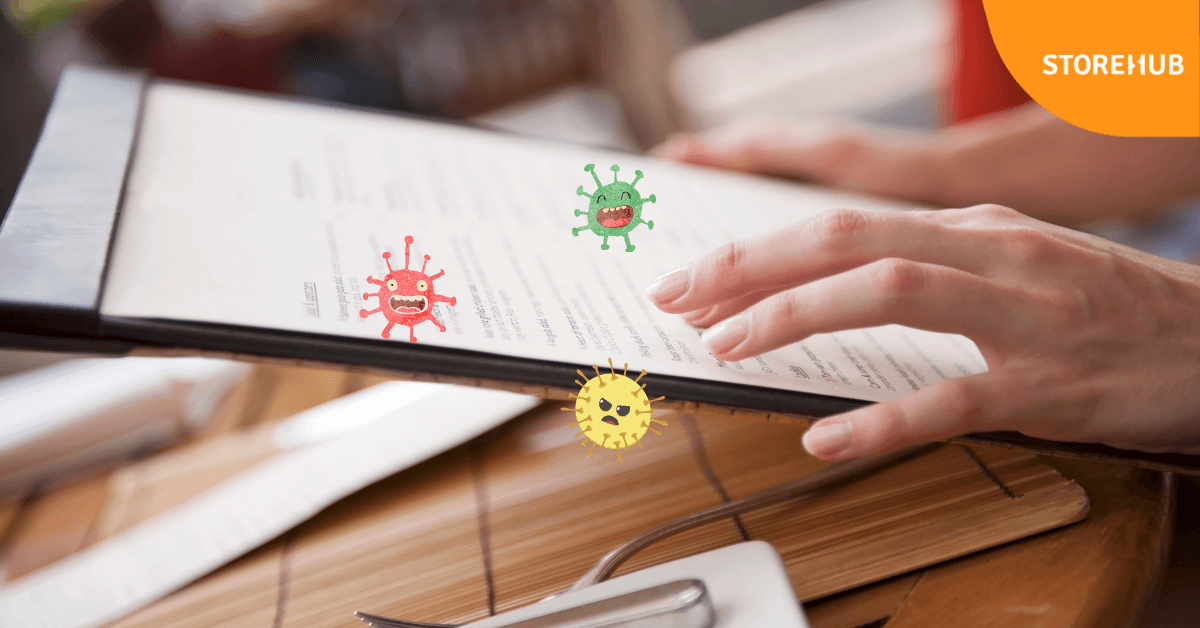 It's no surprise that people will be uncomfortable going out or coming into close contact with others.
When customers come in for a quick takeaway, touching things that other people have touched will also be a big no-no.
This means that having a contactless ordering and payment system is more important now than ever!
How do you do this?
With Beep QR order and pay:
Customers and staff avoid touching menus, bills and receipts

Customers enjoy the convenience of a cashless and contactless payment so there is reduced contact between customer and staff

There's a faster and smoother ordering and payment process
Going contactless is the way forward!
It maintains the safety of your customers and staff whilst still generating sales for your restaurant or cafe.
4. Promote on social media
Use social media to promote your restaurant/cafe and stay top-of-mind for your customers.
Make sure that your most loyal customers know that you're still open for takeaway or delivery and can see your sanitisation efforts.
It's super important to get the word out about your takeaway offerings, online ordering and delivery options.
If you own any customer data, such as their:
phone number

email address
Send them SMS messages or emails to update them on your restaurant's status and promotions.
Keep these messages personal! The more personal, the better!
It's a guaranteed way to reach people stuck inside and there's a good chance that they'll want to come out of their house for a safe experience when they're ready to.
5. Be creative with your F&B promotions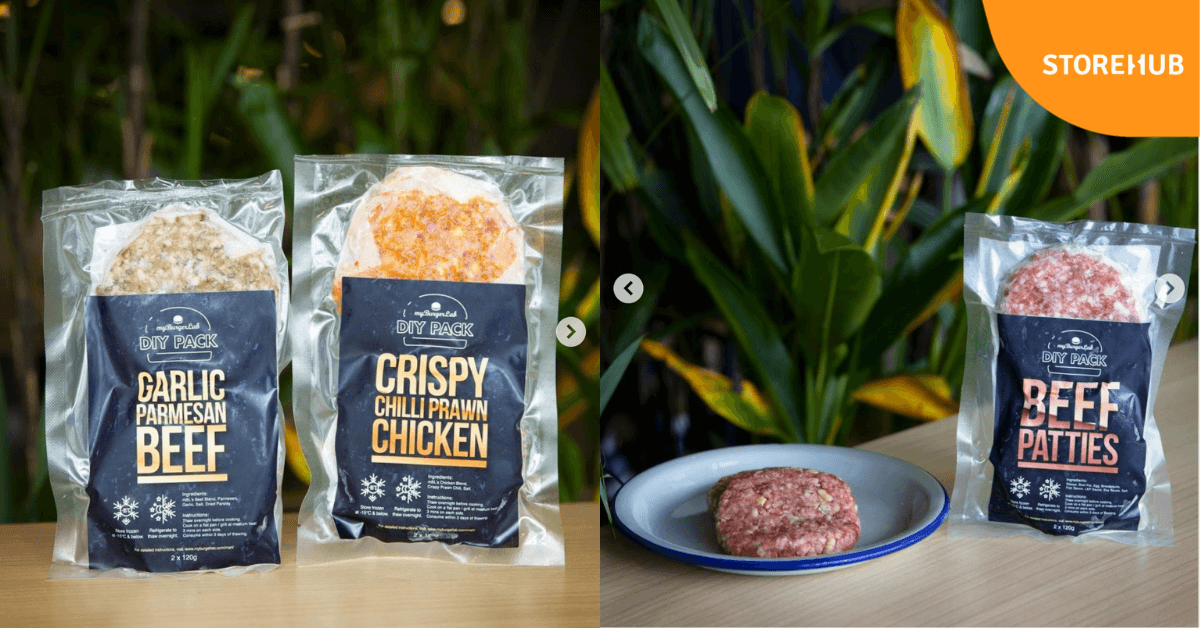 Photo by MyBurgerLab
What's one thing Malaysians love more than food?
Value for money!
It's time to look at MCO 2.0 as an opportunity to create new promotional strategies that not only provide value for money to your customers but also draw attention towards your brand!
Here are a few unique F&B promotion strategies to try out!
Quarantine 'Cook-At-Home' packs

– to cater for those who are a little bit more afraid of "food delivery" food, you could provide a pack filled with ingredients for customers to cook themselves at home.

Bundle meals –

since people are most likely at home with family or friends, they'll be ordering for a bunch of people. This is the perfect opportunity to provide a set meal that'll caters for group meals!

Work-from-home lunch specials

– since most companies are encouraged to allow their employees to work-from-home, it's an opportunity to provide set lunch deals catered to this group of consumers.

Groceries –

with stores running short on groceries due to panic buyers, people will be looking for grocery alternatives. If you have leftover stock, why not sell these to customers as well? Customers will then be able to get their staple ingredients and you'll get rid of stock! Win-win right?

Re-create the dine-in experience at home –

create versions of your food for families to enjoy at home e.g. takeaway hot pot

Gift cards for future dining experiences

– this will help customers start to make plans for a return and help your restaurant survive with a bit of extra cash flow.
6. Create a specialised online menu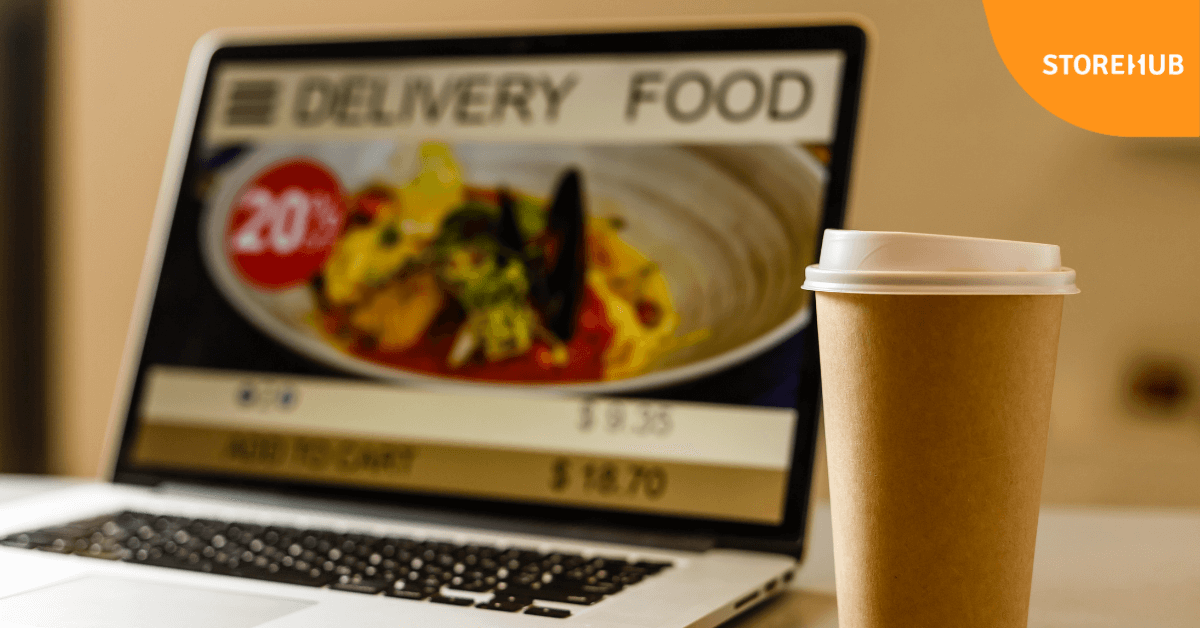 You should consider changing your menu for online and delivery.
Think about reducing the size of your menu offerings and removing food items that won't last through the delivery process.
You could even add extra sections onto your online menu to cater for families e.g. a children's section, family set meals.
Some businesses even develop new food items specifically for takeaway or delivery.
This could be a great opportunity to test out new products in the market before putting it in the menu permanently.
Want an easy way to put your menu online and grow sales?
7. Get extra funding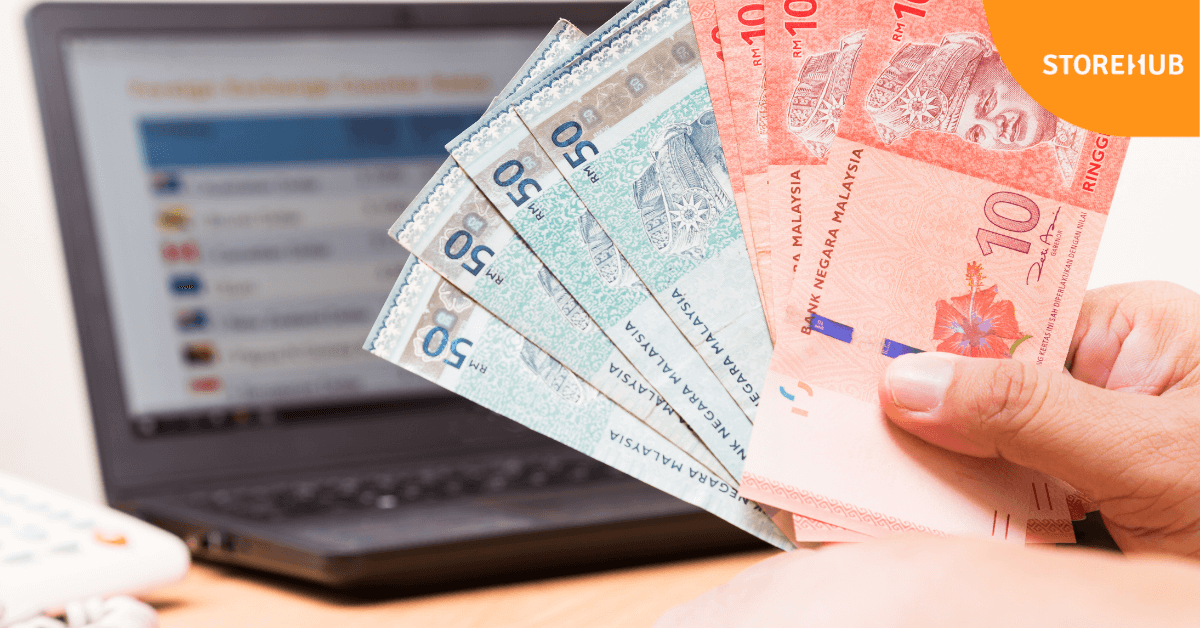 Is your small business struggling financially through this MCO 2.0 period?
Here are two options that could help you obtain some extra funding:
Crowdfunding
Crowdfunding is common amongst small and big businesses alike and it means getting funding from the public.
All you have to do is create a pitch that convinces people to donate or invest in your business.
In Malaysia, you can get crowdfunding from these platforms:
F&B Government Grants or Loans
Your small business could always apply for a loan to cover immediate expenses.
There are always big international corporations that offer F&B loans, so be sure to keep an eye out for those!
Another way is to apply for a government loan.
The Skim Kredit Pengeluran Makanan (SKPM) funds loan towards those who want to develop more on the Food Business Background of Food Industries in Malaysia.
For more information or queries, you could consider visiting the nearest Agro Bank branch or contact them:
Bangunan Agrobank, Leboh Pasar Besar
Peti Surat 10815, 50726 Kuala Lumpur
Tel: 1-300-88-2476
Fax: 603-2691 7790
Email: customer@agrobank.com.my
Click here for more available government loans and grants
Stay safe and stay strong!
In all of this, it's important that we adhere to the SOPs set by the government.
By following the safety guidelines and encouraging contactless delivery protocols, we can flatten the curve together!
Are you looking for a delivery platform that :
Is affordable and doesn't charge up to 35% in commission fee?

Replaces Whatsapp/FB Messenger/Call-in orders?

Delivers to customers without distance limitations?

Allows your loyal customers to order from you no matter where they're located?
Then Beep Delivery is THE platform for YOU!
How can your F&B business get on Beep Delivery?