Reading Time:
7
minutes
Thinking of selling online?
A successful website launch is crucial, as it is the first impression your brand leaves to your website visitors.
It's where new customers learn about who you are, what you sell and how you can help solve their problems.
If they like what they see, they'll move on to other pages, contact you or even buy something. If not, in a matter of seconds, they'll click the close button and go to your competitor's website!
We know running an online business is no easy task and often one may miss out on certain steps during a launch.
This is why we came up with this simplified checklist for you to follow!
Go through this checklist and you'll be able to publish your awesome website in just a few clicks!
1. Website Banner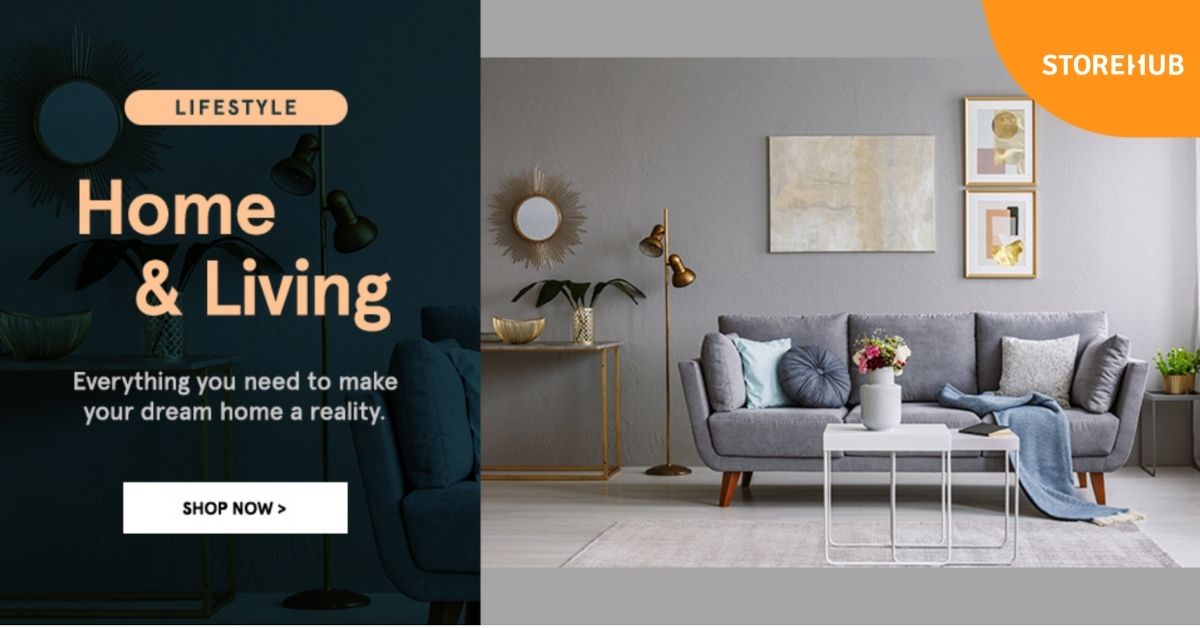 Photo by Zalora
Unsurprisingly, this is one of the most important things to think about as it's the first thing your customers see when they first click into your website. Your banner should be at the very top of your web page.
Here are a few guidelines to follow:
Recommended dimension is 1440px * 420px

Put up attractive banner images that tell customers who you are & what your products are (bestsellers/new arrivals/promotions etc).

Have a call-to-action text e.g. "SHOP NEW ARRIVALS", "ORDER NOW", "CALL US NOW", etc.

Make sure it looks clean and memorable in order to be effective

Incorporate your brand image (logo, colour, tagline etc).
If you're struggling to create banner designs, check out Canva for free webpage banner templates.
2. Feature Your Products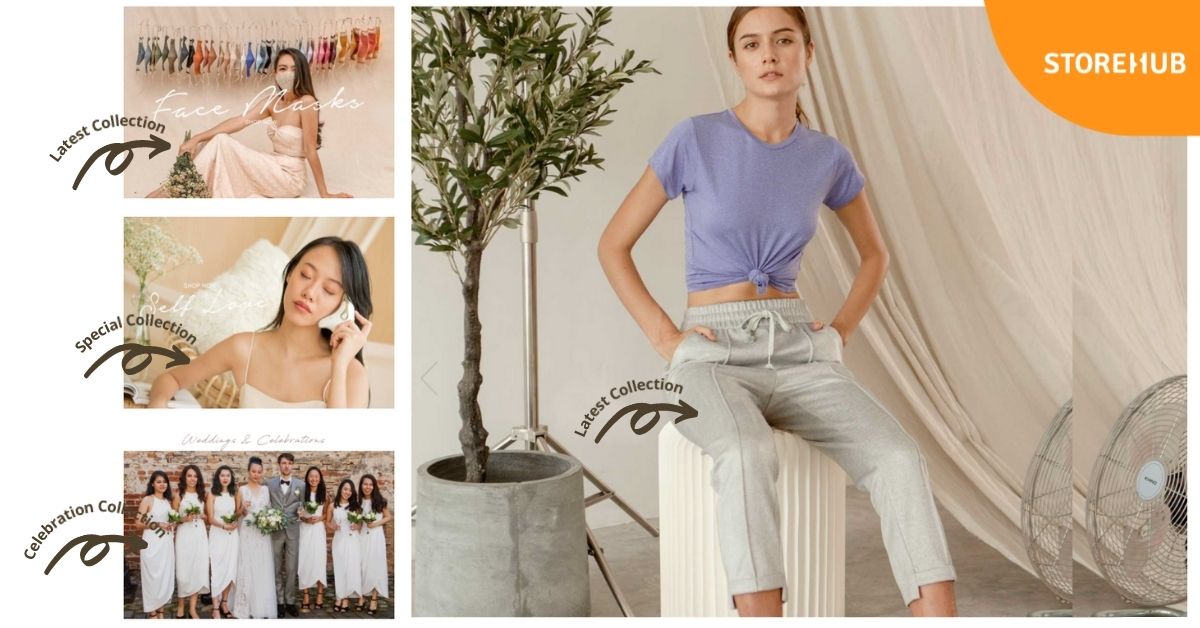 Photo by Doublewoot
Make sure that you show a variety of products on your home page, especially your best sellers or new arrivals.
You can even organise and categorise your products into collections in individual tabs if your product range is large!
A tip to do this effectively is by making sure that your first collection tab is the largest and most profitable category. For example, "dresses" if your business sells female clothing.
Here are a few suggestions for collections you SHOULD have:
General product categories (e.g. dresses, tops, jeans or appetiser, main course, dessert, drinks)

Best sellers

New arrivals

Last chance

On sale

Special offers
3. Product Images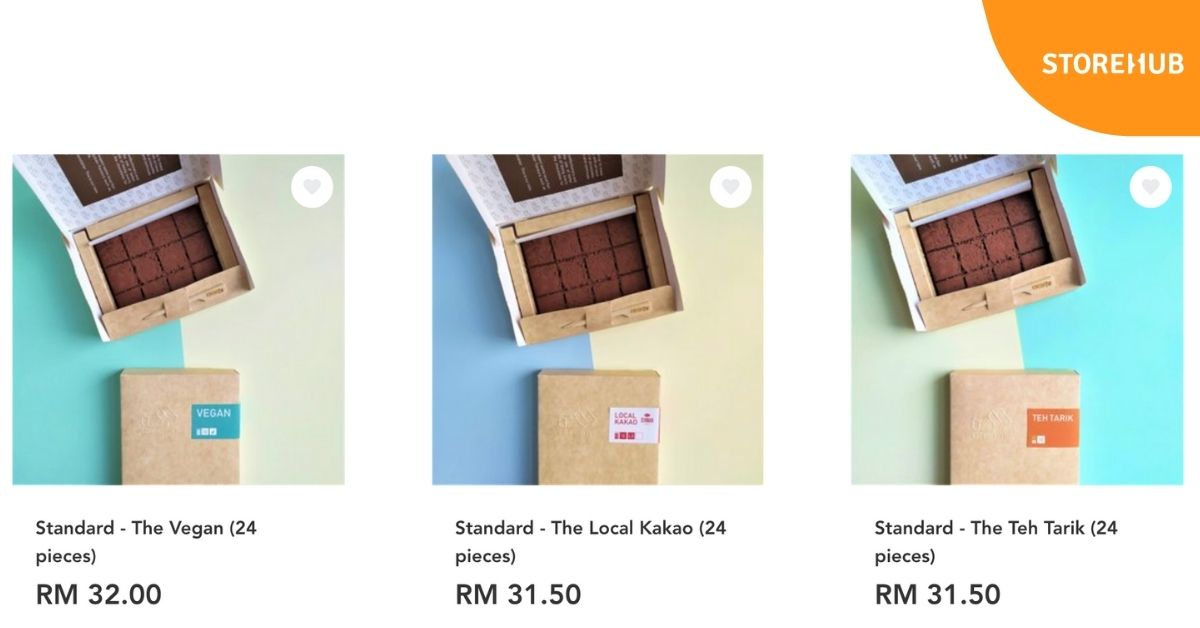 Photo by Cocoraw
Having photos for each of your products help customers see what it looks like visually.
Without the products being visually represented, customers may find it untrustworthy and won't know what to expect.
Good product images can heavily influence the customer's purchasing decision.
For each product that you upload onto your ecommerce website, here are some things to remember:
Upload clear, high resolution and optimised images

Recommended dimensions are 800px X 800px

Make sure lighting is good when taking the photo – try to portray the product in the best light and angle

Different photo angles may be necessary for certain products you're selling (for example, showing front and back of clothing)

Show how your product looks when it's worn or used (use a model when necessary)

Make sure the background is not distracting (use solid colours or portrait mode to take your photos)
4. Product description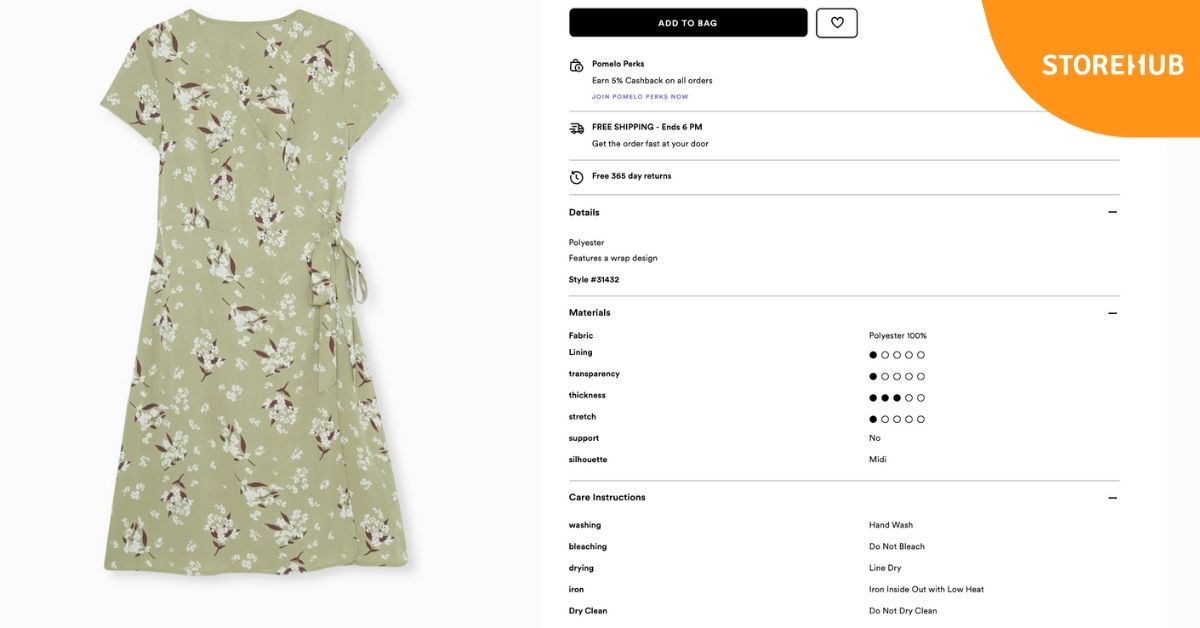 Photo by Pomelo Fashion
For each of your products/services, describe it in detail so customers know exactly what it contains. The purpose of the product description is to supply customers with information that explain why the product is worth buying.
Try to sell your product by emphasising the benefits. Include information like:
Material used

Sizing guide

Colour

Care instructions

Key benefits

Nutritional value

Reviews from existing customers

Star ratings

Shipping fees
5. Call to action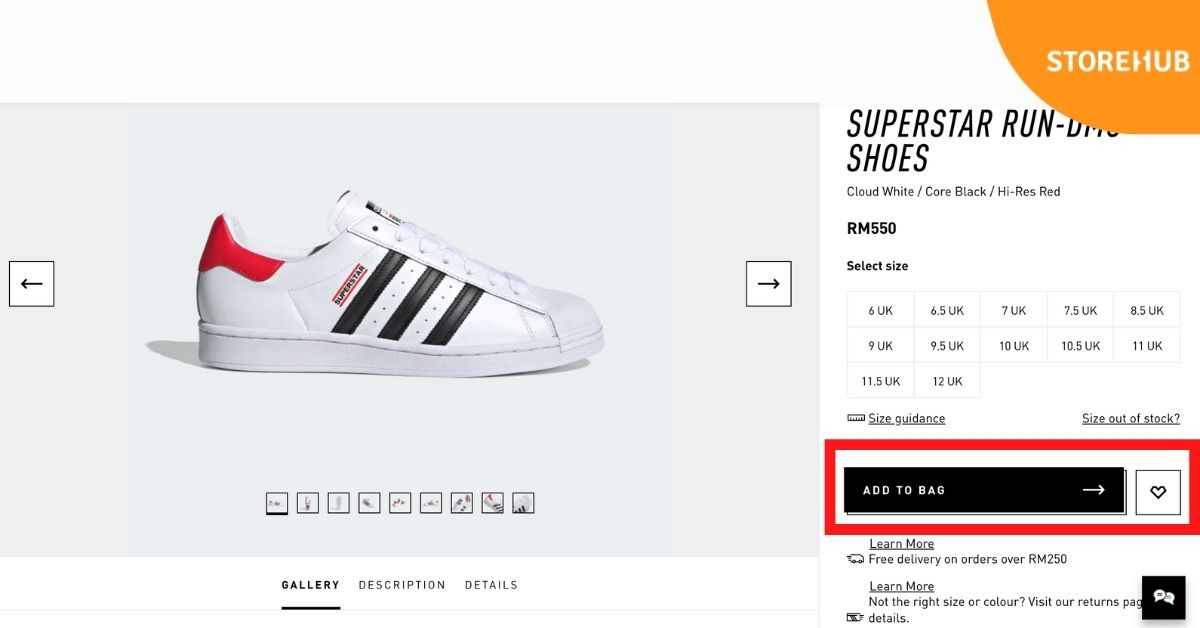 Photo by Adidas Malaysia
Don't forget to have a call to action so customers know what to do! Whether it be a "buy now" or "add to cart" button, it's important to direct customers into making a purchase.
Ideally, there should be a call to action on every page, even if it's just a "contact us for more information" button.
Without this, customers are left browsing the products on your website but won't be able to do anything else!
6. Link to social media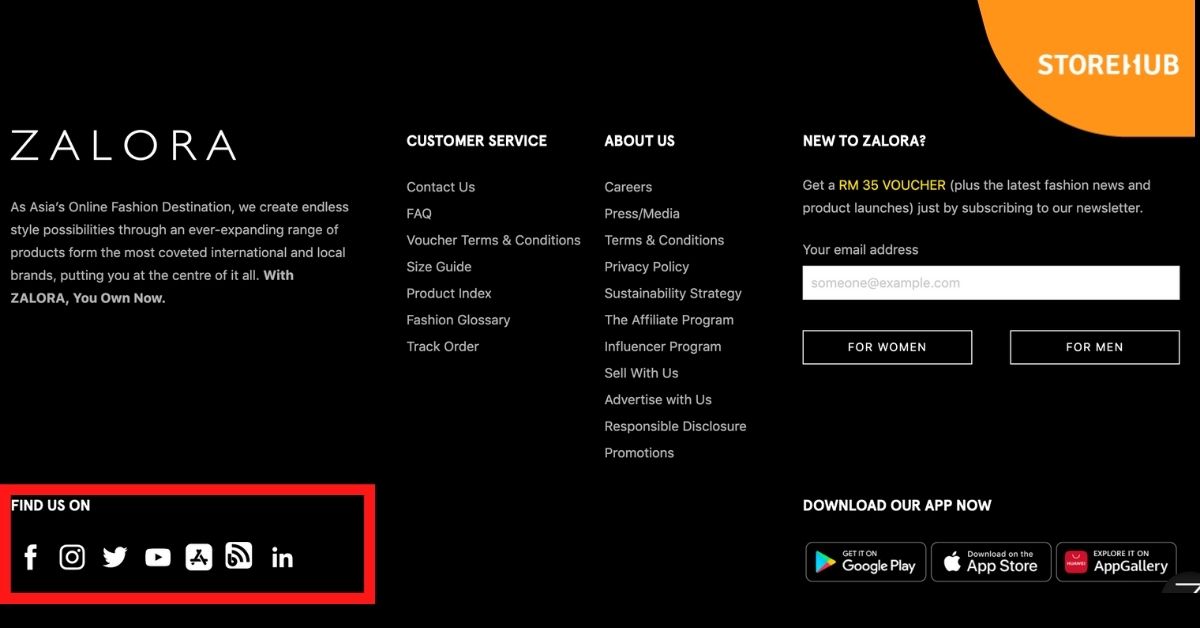 Photo by Zalora
Many business owners forget to link their social media profiles on their website.
Whether it be your business's Facebook, Instagram, Twitter, TikTok or even YouTube, it is important to make sure your social media profiles are visible on your website!
Why?
With social media being such a powerful tool in this day and age, adding your social media links helps your business grow followers!
It helps website visitors discover your profiles and find out even more about your brand image and personality through browsing your social media.
Having social media links also increase your website's visibility on search engines!
This leads to more people discovering your website which leads to increased foot traffic and potentially more sales!
7. About Us page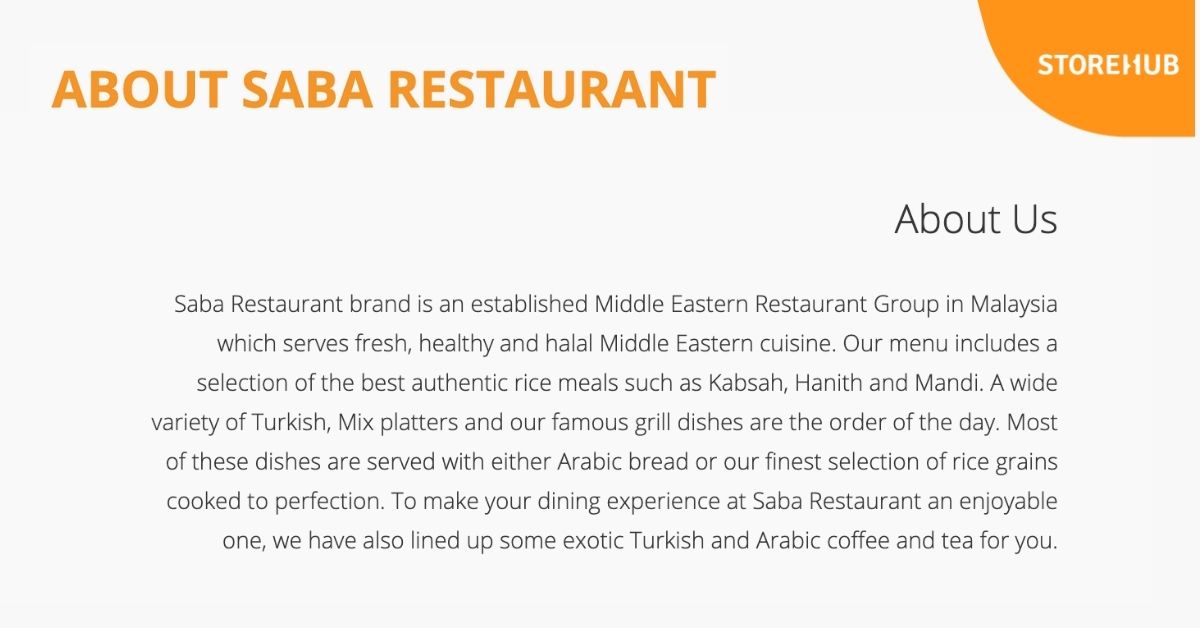 Photo by Saba Restaurant
Whilst many businesses think this is unimportant, many customers actually want to know more about your business before purchasing from you.
Create a story about your brand that connects with your customers, employees and even potential investors.
Here are some things to include:
A brief background of how and why your business started

Who the founders are

When it was founded

What your brand stands for

What your brand hopes to achieve
Having an 'about us' page creates authenticity for your business and helps build trust amongst customers. If customers can see that your business has good values and is trustworthy, it will compel them to purchase something.
8. Contact information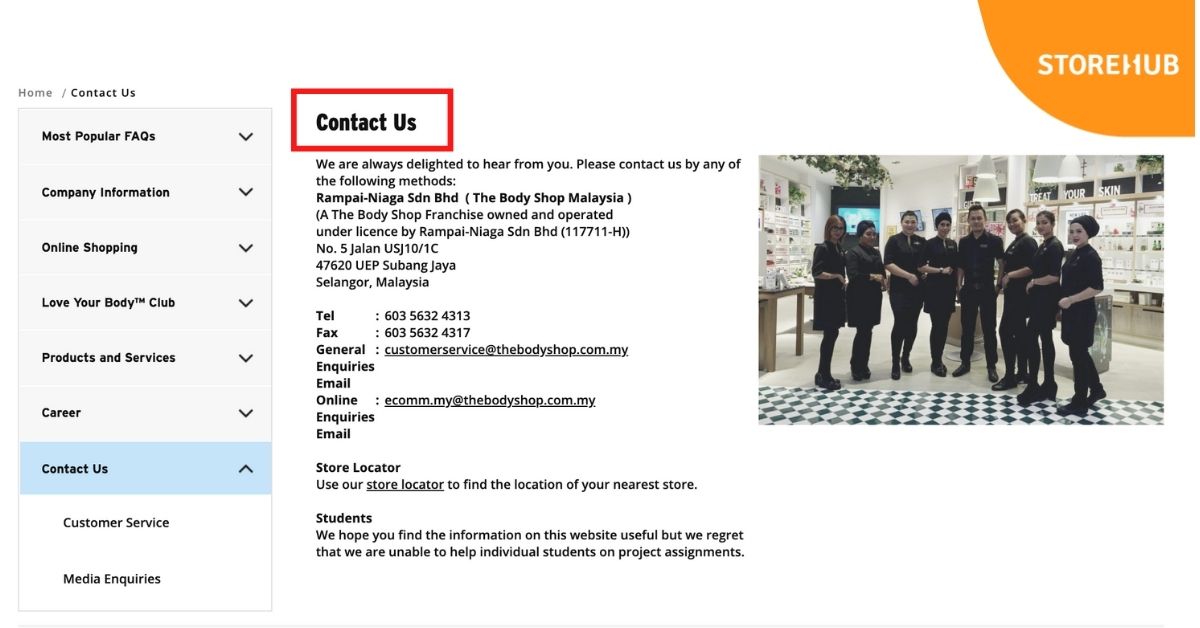 Photo by The Body Shop
Remember to display your contact information on your website so your customers can easily find and contact you.
This could be your business's:
Phone number

Email

Whatsapp

Address (map)
If customers have any questions or need more guidance on something, they can easily spot your contact information and get help.
If they are looking for your store, they can easily find it with the address and directions you provided.
In order to make the most impact on your website, make sure your contact information is everywhere and easily found.
9. FAQ page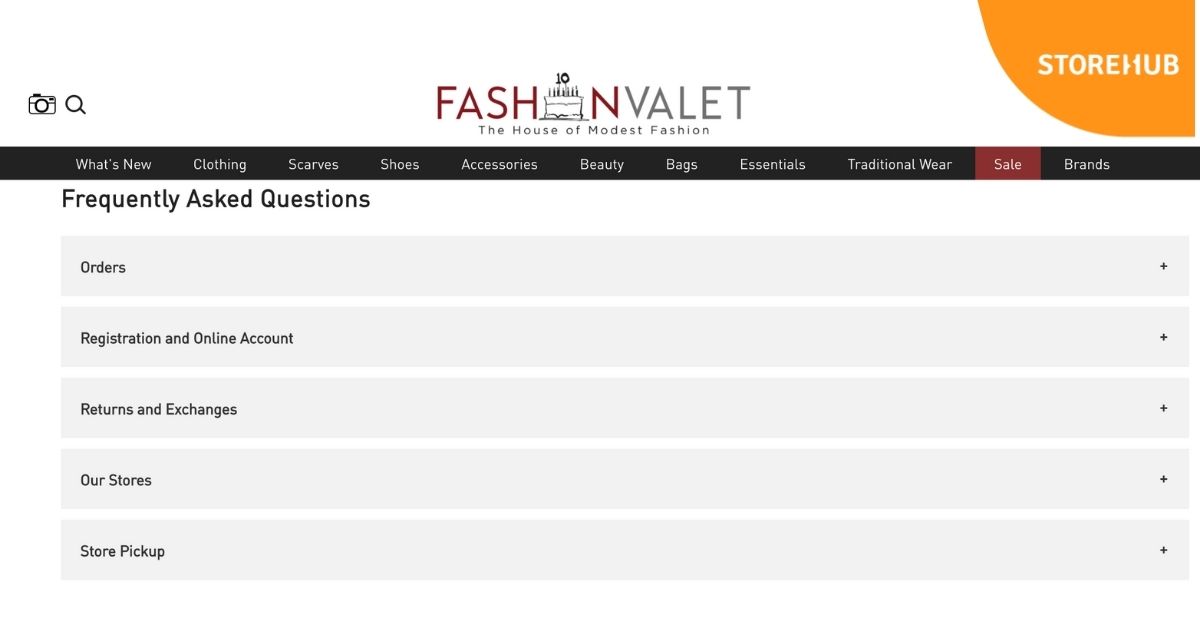 Photo by Fashionvalet
Don't forget to include a page that contains general information that answers questions that customers frequently ask and want to know.
These topics could be regarding:
Payment methods

Sizing charts

Shipping information

Tracking delivery

Exchange/refund/return

policy

Warranty and repairs
By having a FAQ section, not only will this save your customers time as they can find the answers before having to contact you, but it will also save your business time by not having to repeatedly answer the same questions from different customers.
10. Terms and conditions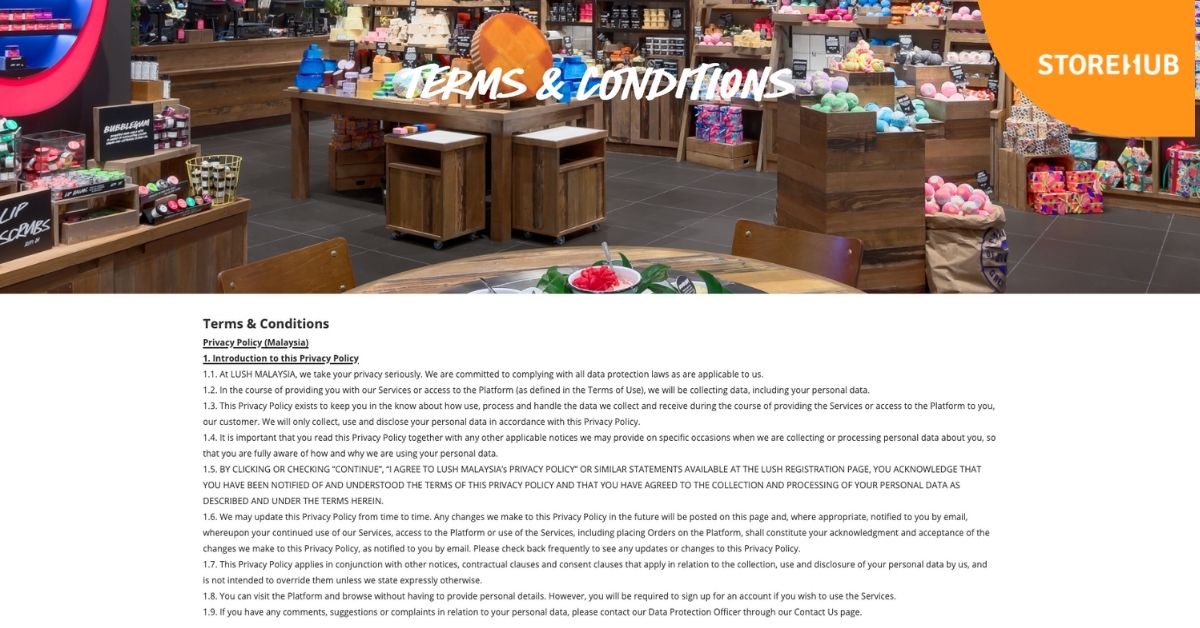 Photo by LUSH Malaysia
You should ensure that your business and website is protected by having T&Cs. State your terms of use in clear, simple and easily understood language for all customers to comprehend.
Here are a few reasons why getting a comprehensive T&C listed on your ecommerce website is a smart idea:
It will protect you and your company from liability

It will provide a thorough account of how you plan to manage and settle conflicts

This provides you with a forum to clarify your terms of payment, terms of delivery, product details, assurances, return/refund policy, termination of order, and so on
If you're struggling to write a T&Cs, use this online generator, follow the instructions and generate your own.
11. Search option
Photo by Shopee
Lastly, it is vital to remember that all the information on your webpage should be well-structured so visitors can easily find what they need.
Having lots on your webpage will be useless if customers can't easily find what they need.
So in order to make it easier for them, add a "search" option at the top of every page.
This allows users to quickly find the necessary information on the website without having to scroll through each page and getting frustrated.
Make sure that the search option works correctly as it should always respond to the user on request and be visible.
That's 11 online business website tips from us to you!
Setting up an online business website is simple especially when you have the right tool and software, like StoreHub's Ecommerce feature where you can put your entire store online in just a few clicks!
We hope this checklist will give you a better idea of where and how to start an online business website!