Reading Time:
4
minutes
BNM has announced an overnight policy rate (OPR) increase to 3% on May 3. So how will this new OPR hike affect your restaurant, cafe, or retail store business?
What is overnight policy rate (OPR)?
According to credit reporting agency, CTOS, overnight interest rate (OPR), which is set by BNM, is the interest rate that a "borrower bank" has to pay to a "lending bank" for the money it borrowed.
You see, each day, our banks have different levels of cash reserves. The amount of these reserves depends on daily lending transactions as well as customer deposits and withdrawals.
Let's say every account holder at a specific bank withdraws money on the same day to buy Coldplay concert tickets…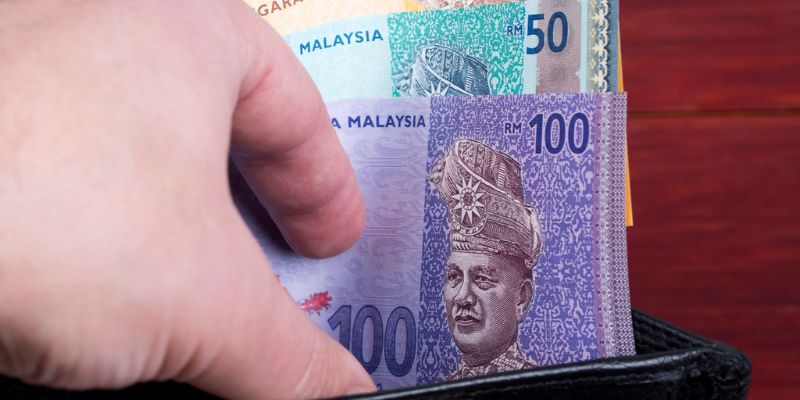 … then, that bank might have to borrow funds from another financial institution to have enough cash reserves.
To make sure our banking system is stable, banks that have lots of cash sometimes lend to banks that don't have enough money.
Based on the recent OPR hike to 3%, a bank that borrows money from another bank would have to pay the money back with a higher interest rate.
This increase will impact our country's jobs, economic growth, and inflation. The rate of our OPR shows how well (or how poorly) Malaysia's economy and banks are doing.
Read on to find out how this affects your business.
A higher OPR may increase interest rates for your property and SME bank loans
The recent OPR increase will lead to a hike in the Base Lending Rate (BLR) recommended by BNM.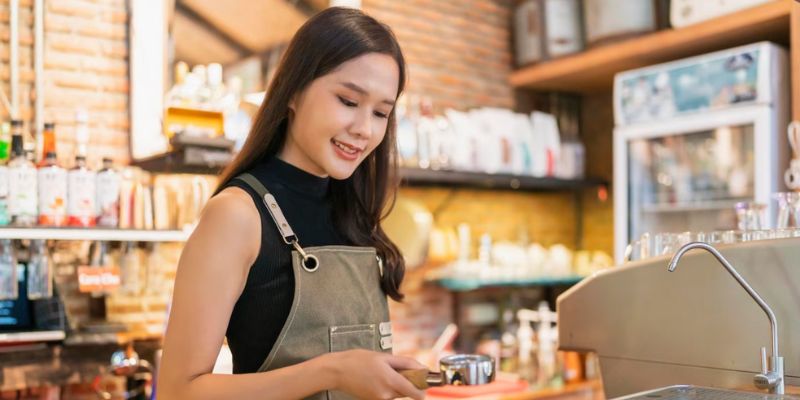 Are you servicing a property or SME bank loan for your shop?
Then, you'd understand that BLR is the base interest rate that banks use to decide on your loan's interest rate. While you are paying off the monthly instalments, your property or SME bank loan's interest rate could change according to the BLR.
Based on the latest report by The Edge, local banks have already announced new lending rates following the OPR hike.
This probably means that you will need to make financial adjustments to pay off your business loan instalments.
It may be challenging, but it's a necessary process to ensure that your loans are paid off on time.
Here at StoreHub, we understand how tough it can be at times to modify your budget based on external factors. After all, we are a business too.
There are ways that will make it easier to pay off your loans. Check out our article about learning to profit despite rising business costs.
How an OPR increase affects your business if you are renting a shop lot
Your landlord or shopping mall owner could be servicing their own bank property loans, too. To meet the higher OPR and BLR-related monthly loan instalments, there's a chance your monthly rent might increase.
How your SME can cope with higher bank property loans or rent
Here are the ways that StoreHub can help reduce operational expenses while you deal with rising loans or rent that might be related to BNM's OPR increase.
QR Order & Pay: Save on hiring and improve customer service
With QR Order & Pay, you no longer have to take orders and handle customer payment transactions at your restaurant or cafe.
QR Order & Pay is easy to set up and it connects with your POS system and kitchen printers, so there's no need to hire extra staff to take and enter orders.
Customers can order and pay for your food in 4 easy steps:
Scan the QR code on your restaurant table with a smartphone.
Browse your online menu
Order dishes by tapping on the menu
Pay with options like GrabPay, TNG eWallet, Boost, credit/debit cards, online banking, or cash payments
Just like what Grub by Ahong & Friends' owner said, there are "zero chances of mistakes" when your restaurant is using QR Order & Pay. This Klang Valley-based steakhouse, which is famous for its Wagyu Tomahawk dish, originally decided to use QR Order & Pay due to manpower shortages.
Besides solving its hiring issues, StoreHub QR Order & Pay has also improved Grub's customer service and operations. Check out this 30-second video to find out how they did it.
Best of all, your restaurant will never get a customer's order wrong ever again. Imagine the loss in revenue whenever you or your staff serve an RM70 steak, RM30 tacos, or even an RM8 nasi lemak to a customer who had ordered a different dish.
Your restaurant would need to absorb the cost of the wrong order. You'd also have to provide a replacement meal or offer a refund to the customer. These losses add up.
However, with QR Order & Pay, you'll have more time to focus on giving your customers a great dining experience so they will keep coming back.
Watch the short video below to see how QR Order & Pay has helped improve the operations of Karnivor Malaya, a popular barbecue restaurant in Shah Alam. It'll only take you less than a minute!
Real-time inventory management: Prevent overstocking and understocking
StoreHub's inventory management feature allows you to accurately track inventory levels and monitor sales in real-time from anywhere on devices like a PC, smartphone, or tablet.
You can easily identify which products are selling well and the items with poor sales. To avoid overstocking or understocking, adjust your inventory in just a few clicks or taps.
A flexible inventory can help your business meet customers' changing needs and increase sales. Check out how this restaurant in Petaling Jaya called Undisclosed Location uses our inventory feature to keep up with market trends.
Additional advice on coping with Bank Negara's OPR increase and other rising costs
On top of that, here are other ways to handle the recent OPR hike and inflation:
Negotiate better deals with different suppliers
Reduce energy costs and waste
Get repeat customers
Look into tax relief (as a business owner, remember to file your taxes by June 30)
Learn how StoreHub's POS system can help you save costs today!