Reading Time:
4
minutes
Impressing seasoned foodies in Malaysia is tough, but Grub by Ahong & Friends has the perfect combination to win hearts: great food with affordable prices!
At Grub, steaks are the main attraction, filling most of their menu with options from 300-gram cuts to a 1.5kg Tomahawk. The focus is on using simple but high-quality ingredients.
The restaurant is unassuming, with a simple and relaxed atmosphere. It's run by Yeang Hong Gui, also known as Ahong, who is a trained architect who pursued his passion for cooking.
A journey filled by art and passion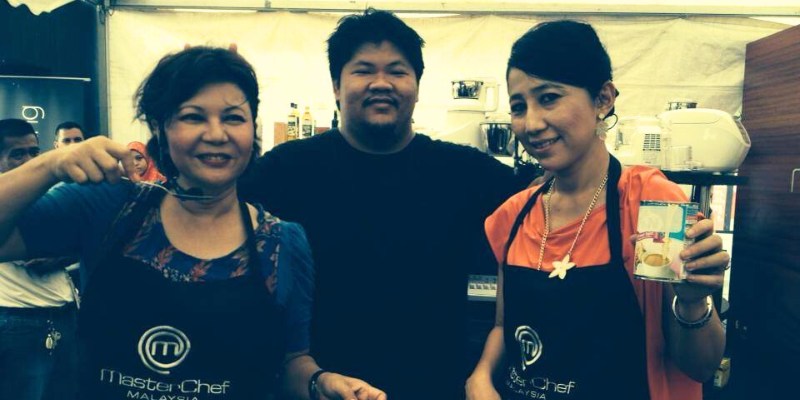 Since he was young, Ahong loved art and wanted to be a painter or musician. But his parents were concerned about the practicality of earning a living through these pursuits, which led him to become an architect.
However, his passion for art never faded. This self-taught chef took a significant step towards pursuing his passion by opening a Western food stall in a Malaysian hospital food court called Portal Universiti Malaya Medical Centre (PPUM) and competing in two cooking competitions: Masterchef and Food Fight by R.AGE.
For Ahong, food means more than just sustenance. He believes
---
"It is like a memory [that] tells a story. So, in that sense it is almost similar to art. It tells a story of humans. It tells our story."

— Ahong, fonder of Grub by Ahong & Friends
---
A culinary transformation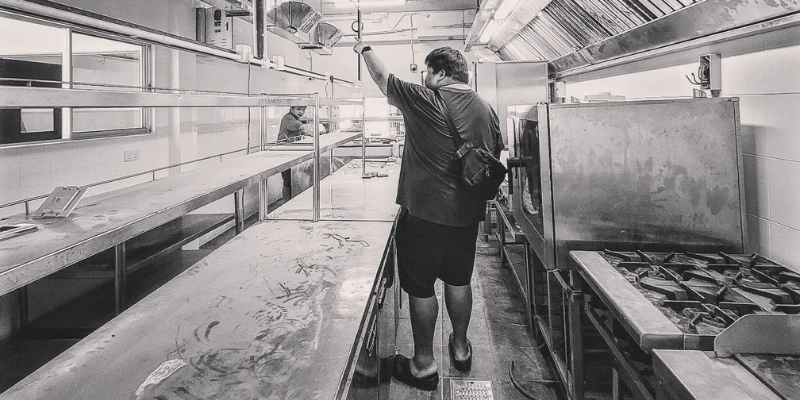 In 2017, Ahong decided to turn the prep kitchen for when he operated at PPUM into what we now know as Grub by Ahong & Friends.
However, reality hit hard when Grub opened its doors. Ahong realised that running a successful restaurant meant mastering every aspect of the business, from marketing to accounting to survive in this competitive market.
Within three years, the journey became more and more challenging and due to his lack of skills and knowledge, Ahong lost all his savings. Faced with defeat, he decided to sell what was left of the business to his friend RenYi from a well-known gourmet burger restaurant, BurgerLab.
But before finalising the deal, RenYi suggested Ahong to cook for him as a trial run to test out the kitchen at Grub.
---
"So we made a meal for them, for four of them. And he said la, that maybe next week, you cook for eight of us. Then from eight, it became 12, then it became like 16, 18, then 20, then 40 (people)."

— Ahong, founder of Ahong & friends
---
After the cooking trial, RenYi turned to Ahong and said, "Bro, you already have a restaurant running." These words struck a chord with Ahong, and from that moment on,
---
"The only way is forward, and we never looked back."

— Ahong, founder of Ahong & friends
---
This reignited Ahong's confidence, and he successfully built Grub into one of Malaysia's most popular steakhouses.
Nurturing a dream team
As word started to spread, Ahong knew he needed a strong team to handle the kitchen when he was away. He analysed sales reports to identify the top-selling dishes and trained his staff to cook them to Grub's high standards.
The restaurant's increasing popularity presented a challenge, as the limited space meant that tables were getting quickly filled up. To accommodate more customers, food delivery service is the ultimate solution.
To cope with the fast-paced nature of his business, he adopted a cloud-based POS system, making it easy for customers to place orders through their phones for dine-ins and takeaways. This allows orders to be delivered straight to the kitchen, reducing mistakes and improving productivity within his staff.
Having a well-established system allowed Ahong to nurture a strong team to support the restaurant's growth. As a result, the team at Grub by Ahong & Friends could put their efforts and attention to what makes grub a household name – the food.
Secret to success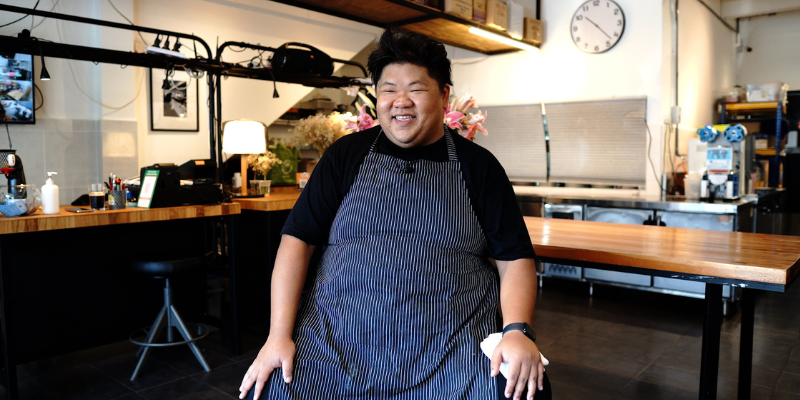 So, how did Ahong gain fame for serving high-quality food at reasonable prices and still manage to grow his business, despite charging lower prices?
When running his food stall in PPUM hospital, he learnt not to invest heavily in the business. This means cutting down on what he considers to be "luxuries", such as waiters, air-conditioning and fancy renovations.
Instead, he adopted a self-service concept and offered QR Order & Pay, allowing customers to place orders hassle-free. The orders are directly sent to the kitchen, reducing mistakes and saving costs on incorrect orders – which can be expensive.
Not investing in the business also means meticulous calculations on certain areas which in Grub's case are mismatched cutlery, minimal decor, and plain tables and chairs. But all that adds to the unique charm of Grub by Ahong & Friends.
Passion beyond profits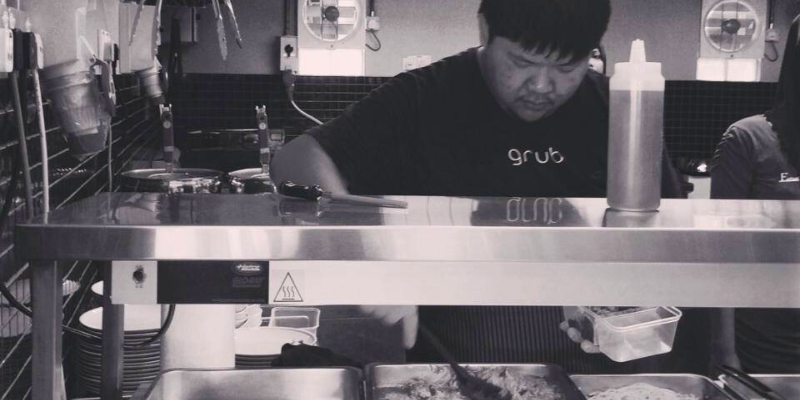 Ahong's love for food goes beyond financial gains. His journey from being an architect to a successful restaurant owner shows that with determination and support from the right people and system, anything is possible.
The right technology, like an all-in-one POS system, goes beyond handling cash like it did for Grub by Ahong & Friends. This system is designed to make your business work smoothly, from managing inventory and keeping track of sales to providing valuable insights from data and much more.
If you want to achieve your passion like Ahong, book a free demo to see how we can help!