Reading Time:
8
minutes
In celebration of International Women's Day 2019 and StoreHub's 6th birthday, we would like to introduce some women from different departments in StoreHub that are part of the entire team that has made StoreHub the startup it is today!
So if you've ever wanted to be a CTO, marketer, customer service representative, and more, read on!
1. Congyu Li, Co-founder and CTO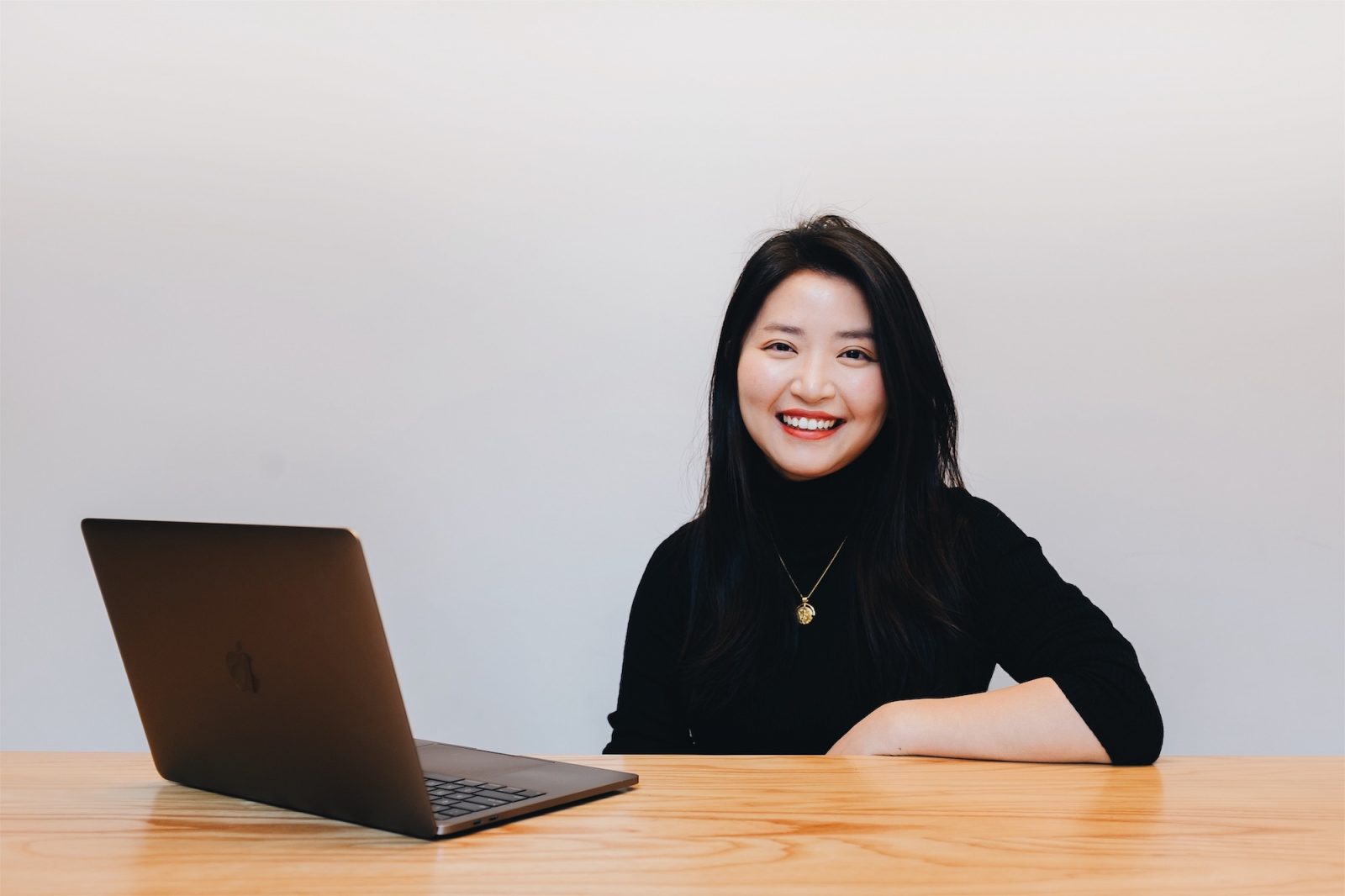 I've always wanted to use technology to change traditional industries.
After quitting my job at Microsoft, I talked to a lot of people on their startup ideas. One day, I was introduced to Wai Hong – who would eventually be my co-founder – at a Christmas party. We talked for hours on our shared interests and values before he finally told me about StoreHub and his vision for it.
No startup idea got me as excited as StoreHub.
So I eventually reached out to Wai Hong and we decided to work on his idea together.
That's how StoreHub started.
I'm currently the co-founder and CTO of StoreHub. My main role is to lead the engineering and product team. I oversee how the entire StoreHub product is built. My day-to-day work involves working with the engineers to solve any blockages, and working with the product team on old and new features as well as our product direction.
On being a female developer:
I joined Microsoft after I graduated. Back then, there were only 2 female developers in Microsoft's entire Shanghai team. I was the second. For me, I've always preferred this over traditional feminine things like dolls and the arts. When I was a kid, I preferred puzzles and trains. And growing up, I was always more interested in math, science, and physics.
Through my experience, I think we definitely need to encourage young girls who are interested in tech.
And as for women in the workplace, if you have something to say then speak up. You have a seat at the table now. You need to do your part.
Congyu's advice to anyone joining a startup:
The startup journey is hard.
It's like a roller coaster; you have your ups and downs. You need to make sure that when you're at the top, you stay humble and you assess your risks.
And when you're at the bottom, you stay hopeful and see what you can do to climb back up.
2. Xin-Ci Chin, Head of Marketing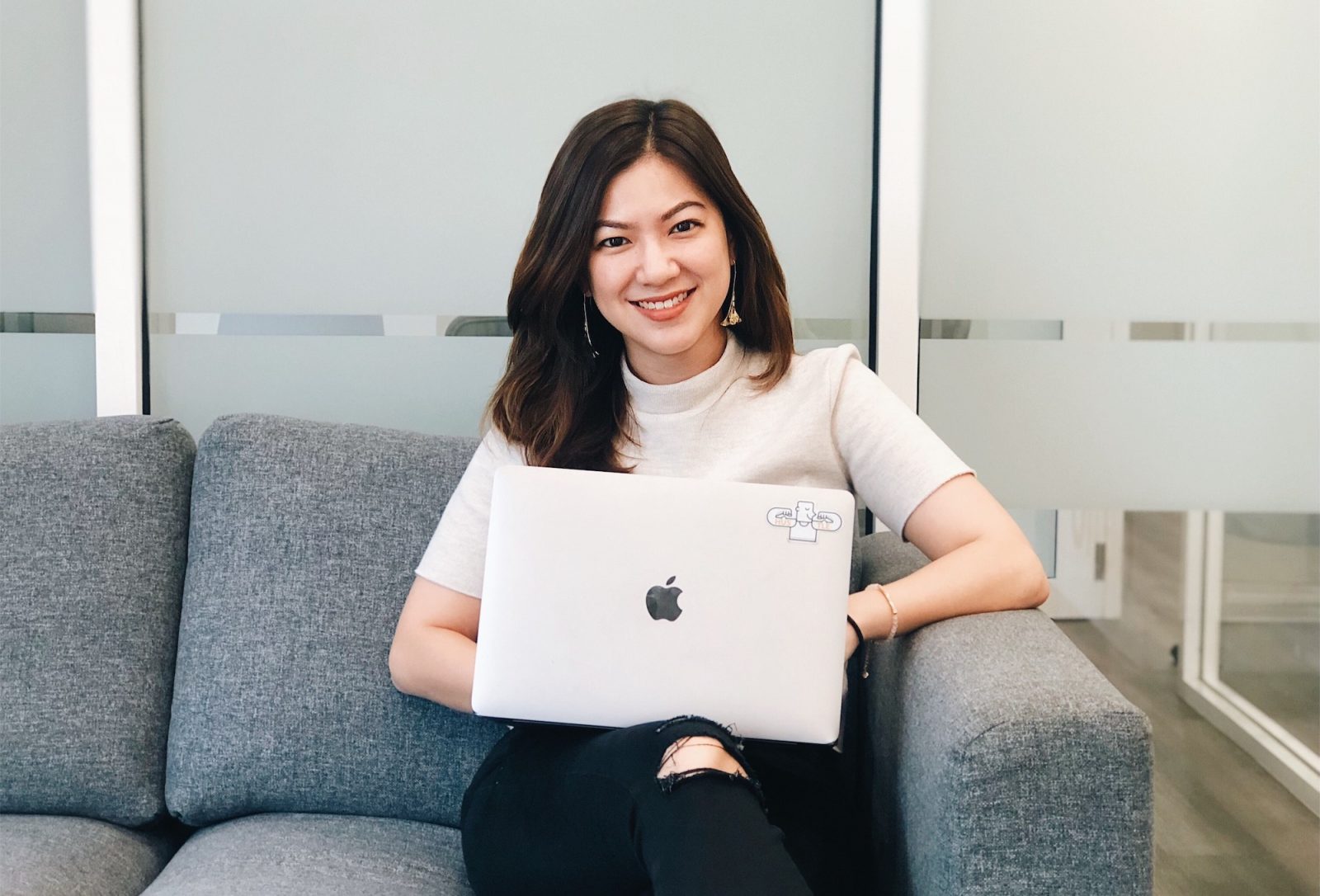 "Marketing is the act of making change happen. Making is insufficient. You haven't made an impact until you've changed someone." – Seth Godin.
As Head of Marketing of StoreHub, I lead the organisation's marketing team and oversee some of the company's growth initiatives.
In a day, my responsibilities and to-dos can vary greatly from facilitating brainstorms and crucial conversations to designing graphics or writing copy for marketing initiatives.
This is my first "job" since 2011.
I first worked with StoreHub in a consulting capacity, working with the founder to level up their growth & marketing team.
But after 6 months of part-time consulting, I really got to know and enjoy working the entire team, felt really aligned with the vision of the company, and have great respect for the founder and the organisation/culture he's trying to build.
So I decided to jump in.
I've never been in a "traditional" corporate organisation. I've worked in startups, and have also founded startups.
One of my biggest lessons has to be: Adapt and evolve quickly, or risk death and irrelevance.
On the biggest challenge women face in the workplace today:
Stereotypically "masculine" traits (assertiveness, authoritativeness) are still heavily linked to leadership, while stereotypically "feminine" traits (empathy, compassion) are considered secondary / less important.
As far as women have come in the workplace (and they have come very far in the last 50 years), there still is an overwhelming pressure, especially in more traditional organisations, for women to prioritise the adoption these "masculine traits" in order to advance into leadership positions.
We need more organisations that promote a culture that values and leverages both.
3. Tan Mian Lee, Office Manager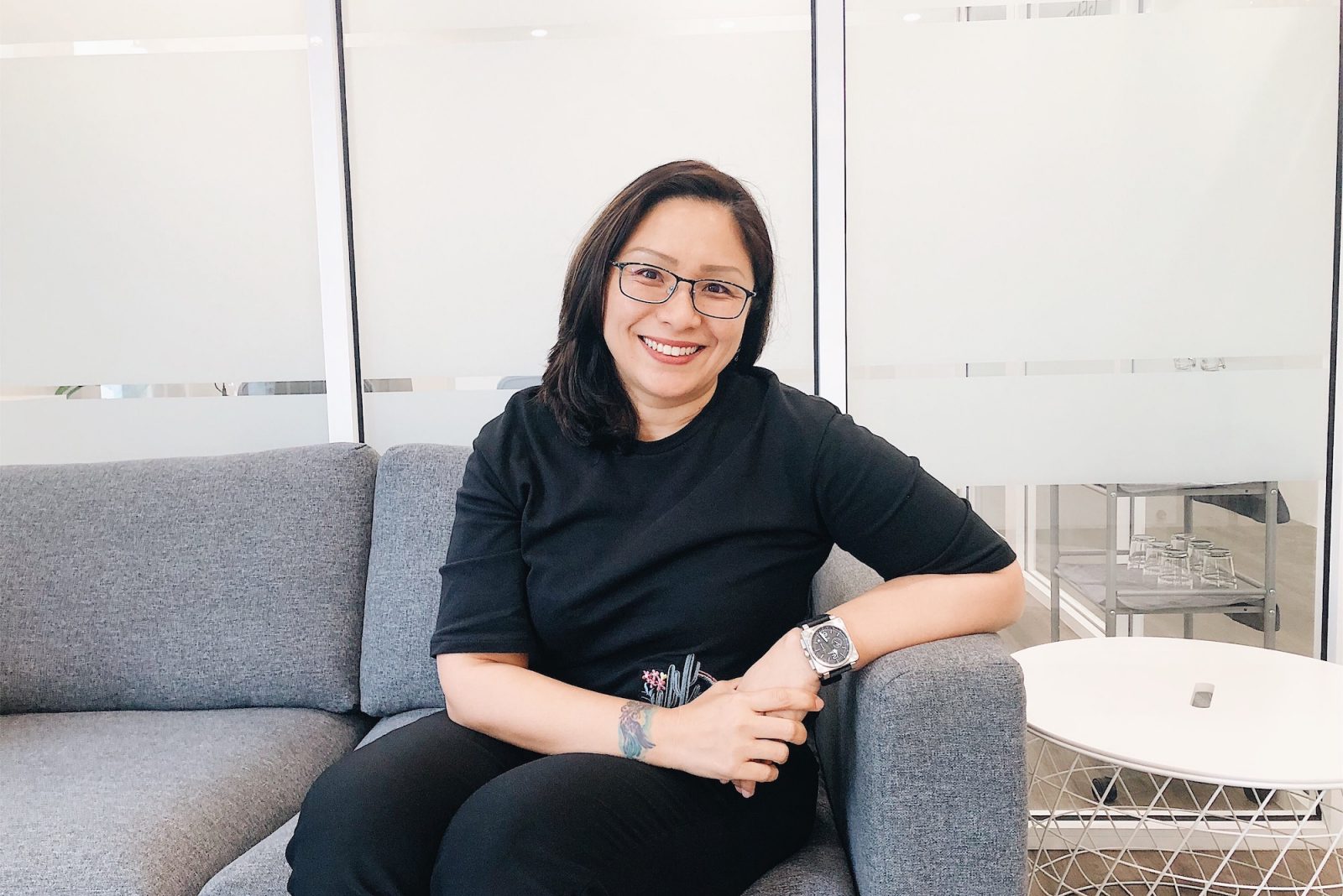 The biggest lesson I've learnt working at StoreHub is to respect and love everyone for their existence in and contributions to the company.
I'm the Office Manager of StoreHub, and I make sure that everything runs smoothly at StoreHub through administrative, managerial, and financial tasks.
A typical day for me involves all 6 floors of our Malaysian office.
Each floor would have different requests and needs that can be anything from computer hardware requests to food deliveries to vendor orders to even managing the front desk when necessary.
I also coordinate with our regional offices in Shanghai, China; Bangkok, Thailand; and Manila, Philippines on stocks to be replenished and purchases to be made.
I ensure that we always have enough office supplies, snacks, beverages, and so on, to ensure that everyone at StoreHub has everything they need to function effectively.
On her advice to women just starting out their careers:
"Be humble at all times. You have to be open to learn and open to feedback. These things will help make you a better person."
4. Kayshaa Jaynita, Customer Support Representative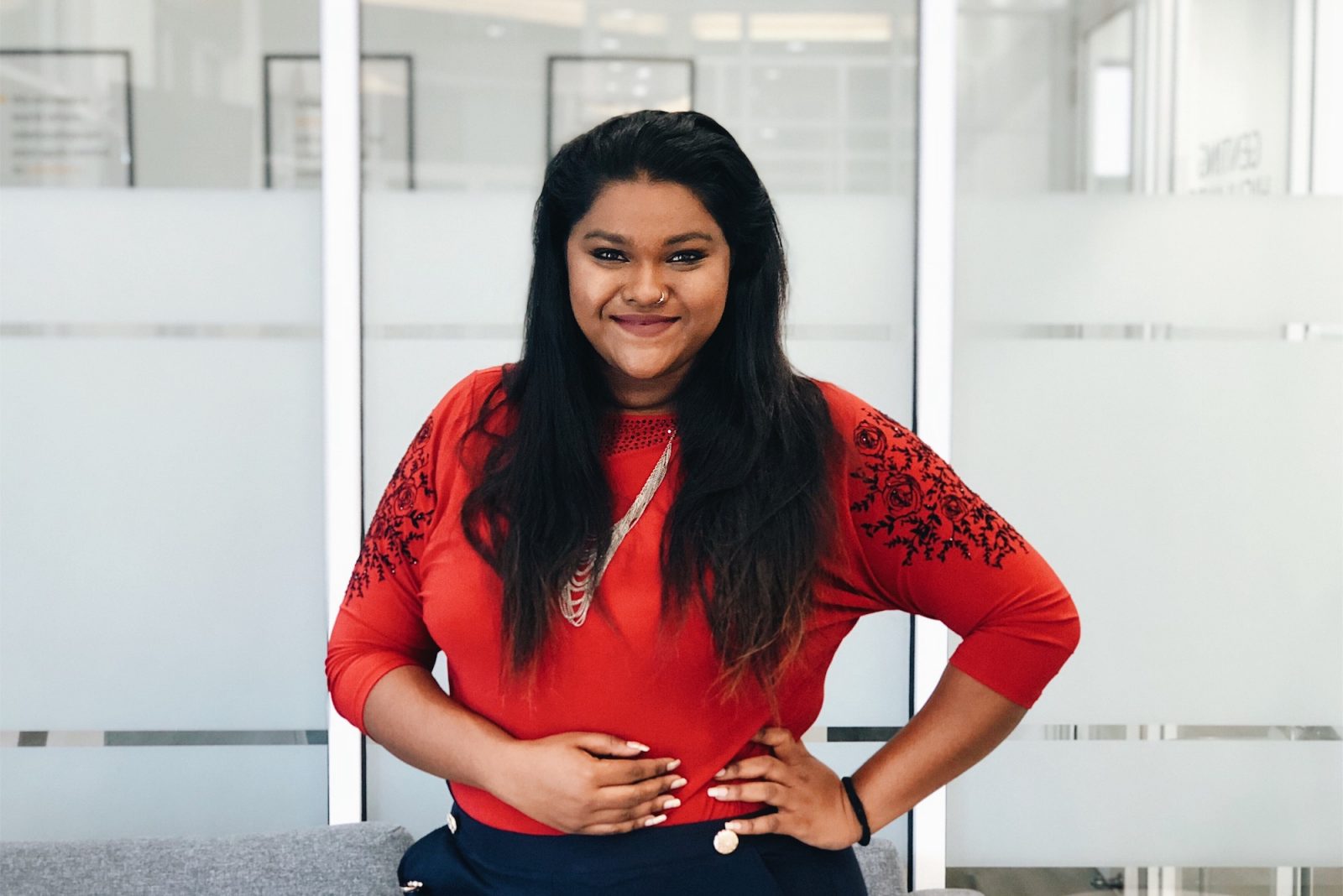 I'm Kayshaa and I'm a Customer Support Representative at StoreHub.
As the contact point for when customers face any issues, I basically handle troubleshooting and customer accounts. We usually handle about 30 – 40 daily tickets each, which come in through our various communication channels – live chat, emails, or calls.
A typical day for me consists of following up on active cases, and helping customers solve any issues as soon as possible.
On the biggest challenge Kayshaa faces as a Customer Support Representative:
Making technical terms easy to understand for someone who isn't tech savvy is a challenge that I always like to take. I like helping my customers solve their issues quickly and painlessly.
I do what I do now at StoreHub because I love talking to people.
I love helping someone fix a problem. So customer service for me is a fun thing to do. I really want to help my customers. I even talk to my customers as if they're my friends who need my help.
On women at work:
It's nice to see women grow together. I love the girls at StoreHub, they're so sweet. I also love seeing the female leaders around me like Sabrina and Xinch.
5. Sabrina Khaw, Operations Manager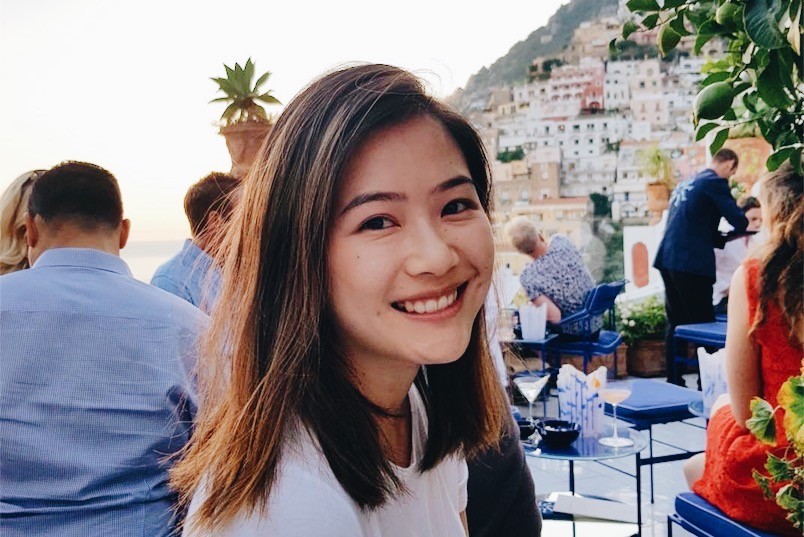 As the Operations Manager of StoreHub, I work on a lot of process mapping, improving organisational processes, and ewallet partnerships.
A lot of what we do in Operations is quite project-based – like our current customer appreciation project. We support our Customer Success and Customer Support teams to make sure that everything is going as planned and that we provide efficient service to our customers.
A typical day for me consists of meetings with the different departments in StoreHub to ensure that our processes are up-to-date and running smoothly. Then I plan what I need to do the next day.
The biggest lesson I've learnt thus far in StoreHub is that it's possible to do great things without being stressed.
You can enjoy your work, do awesome things, and not be stressed.
Part of this is due to me having a great boss – Kerry. He doesn't stress me out because he knows I'll get the job done.
On female empowerment in the workplace:
I think that every individual should feel empowered no matter what. I don't need to prove myself because I'm a woman, I need to prove myself because I can do it. Working in a team with guys is the same as working in a team with girls. It's not about your gender, it's about what you're capable of doing.
6. Fawn Lim, Sales Coordinator Team Lead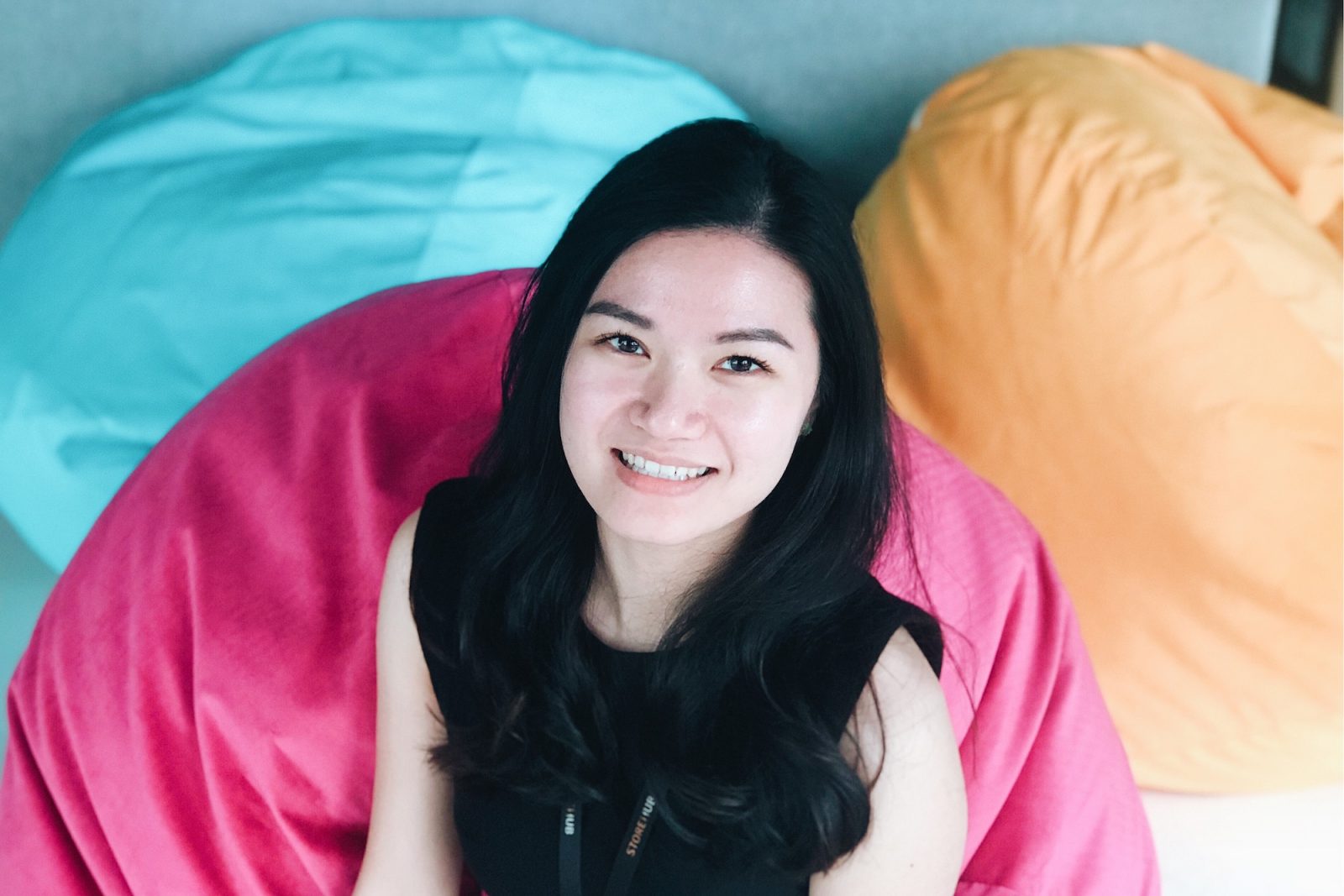 I joined StoreHub back in December 2017.
I came in and met with the Head of Sales. I felt like there was a really strong sense of leadership and I knew then that I would learn a lot joining this company.

I'm currently the Sales Coordinator Team Lead. On a day-to-day basis, I help oversee the inbound sales coordinators. I also work on improving processes and realigning the team on our goals.

On why it's important to have gender balance at the workplace:
According to a study done in 2017 by Cloverpop, results showed that diversity makes for better decision making at work.
Diversity comes in all forms; cultural differences, race, religion also as we speak gender.
While women have often been stigmatised to prioritise family, needing to leave the workforce earlier to become homemakers, this proves NOT true in another research conducted by LeanIn.Org and McKinsey in 2017, stating that:
Women are not leaving their companies at higher rates than men, and very few plan to leave the workforce to focus on family.
On a female leader Fawn admires:
Brené Brown. She's a research professor in the University of Houston. Her main area of study is on courage, vulnerability, shame and empathy.

In an age where vulnerability is perceived as weakness, having someone address that vulnerability is needed for growth and courage is comforting.

7. Jamie Ann, Customer Success Representative
As a Customer Success Representative at StoreHub, I help customers succeed in using StoreHub to power their business.
I'm basically an account manager.
I help with trainings, customer onboarding, and more. I spend a lot of my time calling customers to check in with them to make sure that they're happy and on the right track with StoreHub.
I'm very happy to say (and not just for the sake of this interview) that out of all the places I worked at before, I'm happiest working at StoreHub. It's a 100% true.
I mean if you're gonna be working somewhere for 8 – 10 hours a day, then you want to be somewhere where you're happy and can do your best work. For me, that place is StoreHub.
On why Jamie prefers a customer-facing job:
Honestly, the level of customer service in Malaysia isn't good. We're all so used to subpar service, and that's what I want to change.
I think I can make a difference.
I like the reactions from people when I help them solve their issues.
You do need to be emotionally strong for this job, because not every customer is going to be happy and pleasant all the time. You need to remember that it's not personal. It's important to put yourself in the other person's shoes and to be objective in your job.
On being a woman in the workplace:
I feel that there are different expectations for men and women.
For example, there's a different understanding when men and women speak assertively. When men do it, they're being the boss. When women do it, they're being bossy. Everyone needs to be mindful of this.
Thankfully, StoreHub doesn't have this issue.
Be a part of the StoreHub team now and
make businesses awesome!