Reading Time:
5
minutes
"I have a new online store but there's barely any traffic. What can I do to increase sales?"
We spoke to many of our clients new to ecommerce and this thought has always crossed their minds. Regardless of whether you have an established brick and mortar store or not, your main objective should be to get your first 100 or 1,000 website visits. This will ultimately lead to getting you more potential customers and then, more sales
Here are 8 simple tips to drive more traffic to your website.
Let's get started!
1. Update Your Website Link On Your Social Media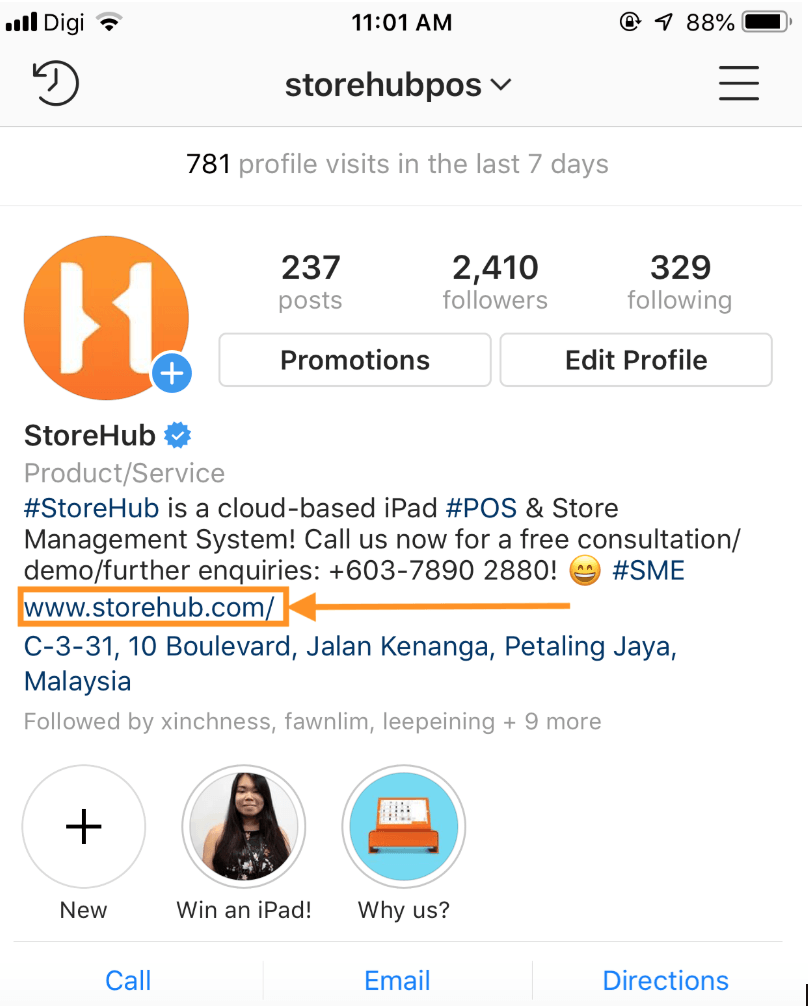 Be sure to update your website link on the profile page for all existing platforms you use to engage with your customers. This could include your Facebook, Instagram, Pinterest, Twitter and Google local pages as well as any other social media platforms that you may use to promote your products.
2. Make Use Of SMS Blasts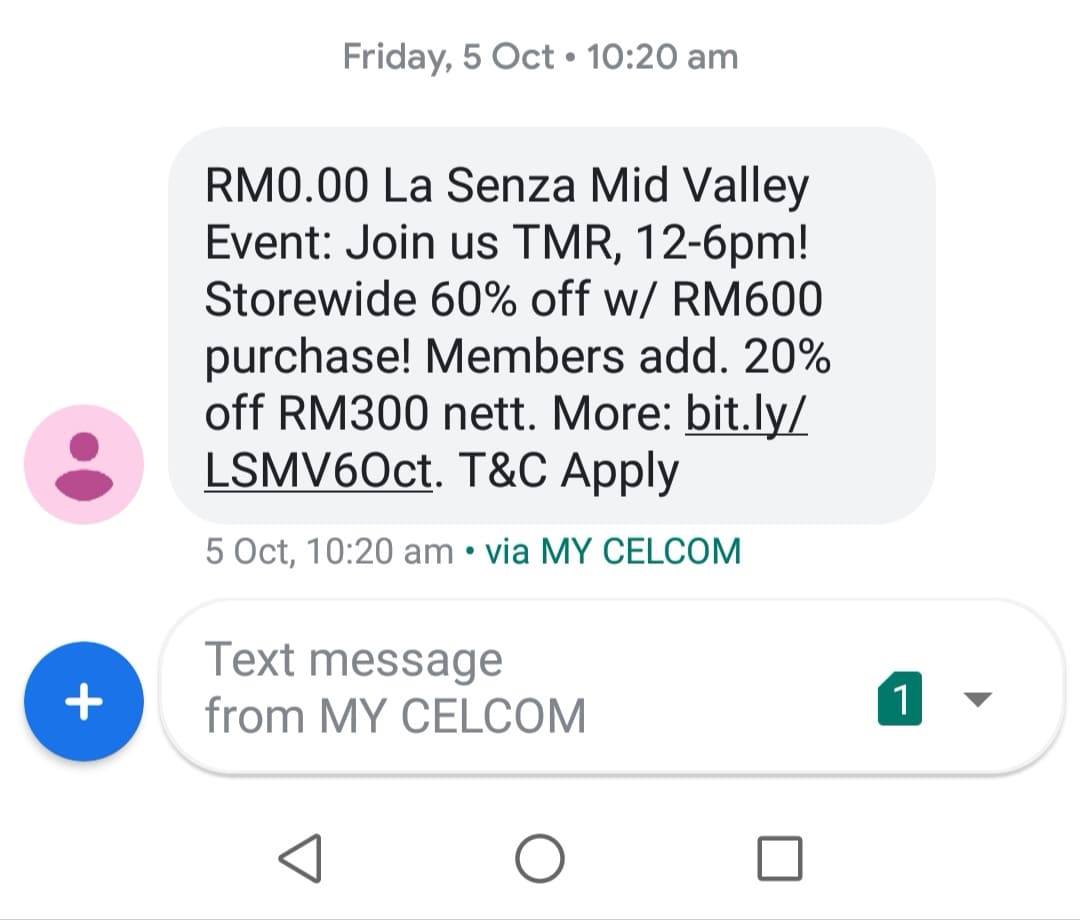 (This works for those with an existing brick and mortar customer database.)
Inform your in-store customers that you are now available online via an SMS blast that includes a promo code to prompt them to shop online for an exclusive discount! It's best to keep the message short and sweet.
Here's a simple sample you can reference:
RM0.00 "Company Name" : Enjoy 15% OFF your purchase with a minimum spend of RM200 with promo code '15OFF'. Shop here: "bitly link". Ends 31 Oct. T&C apply.
3. Post On Social Media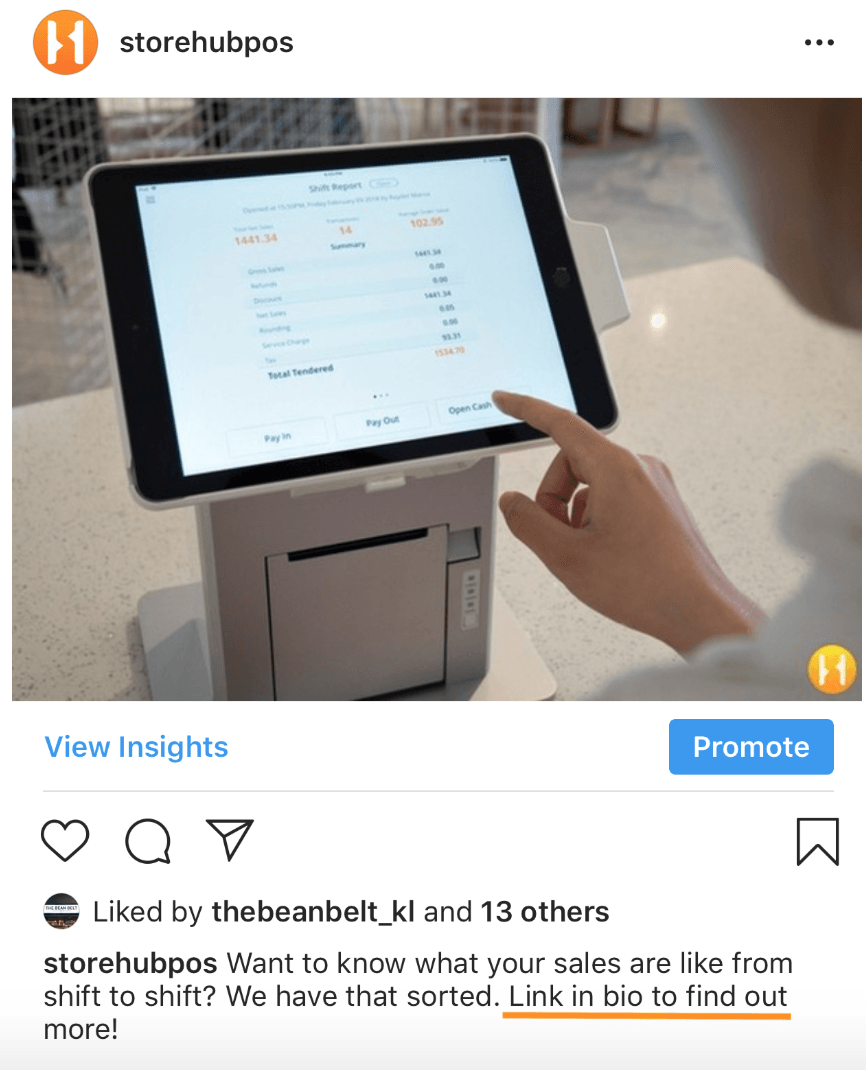 Post an announcement on your social media platforms to your followers about your new website.
Grow your social media presence by posting the right content at the right time, with relevant hashtags or location/geotags.
TIP: Include "SHOP ONLINE via link on bio" in your caption. We recommend 1 post per 1-2 days (consistency is key) and to experiment with different posting times until you find one that works for you.
Get additional content ideas for your social media here.
4. Hold A Giveaway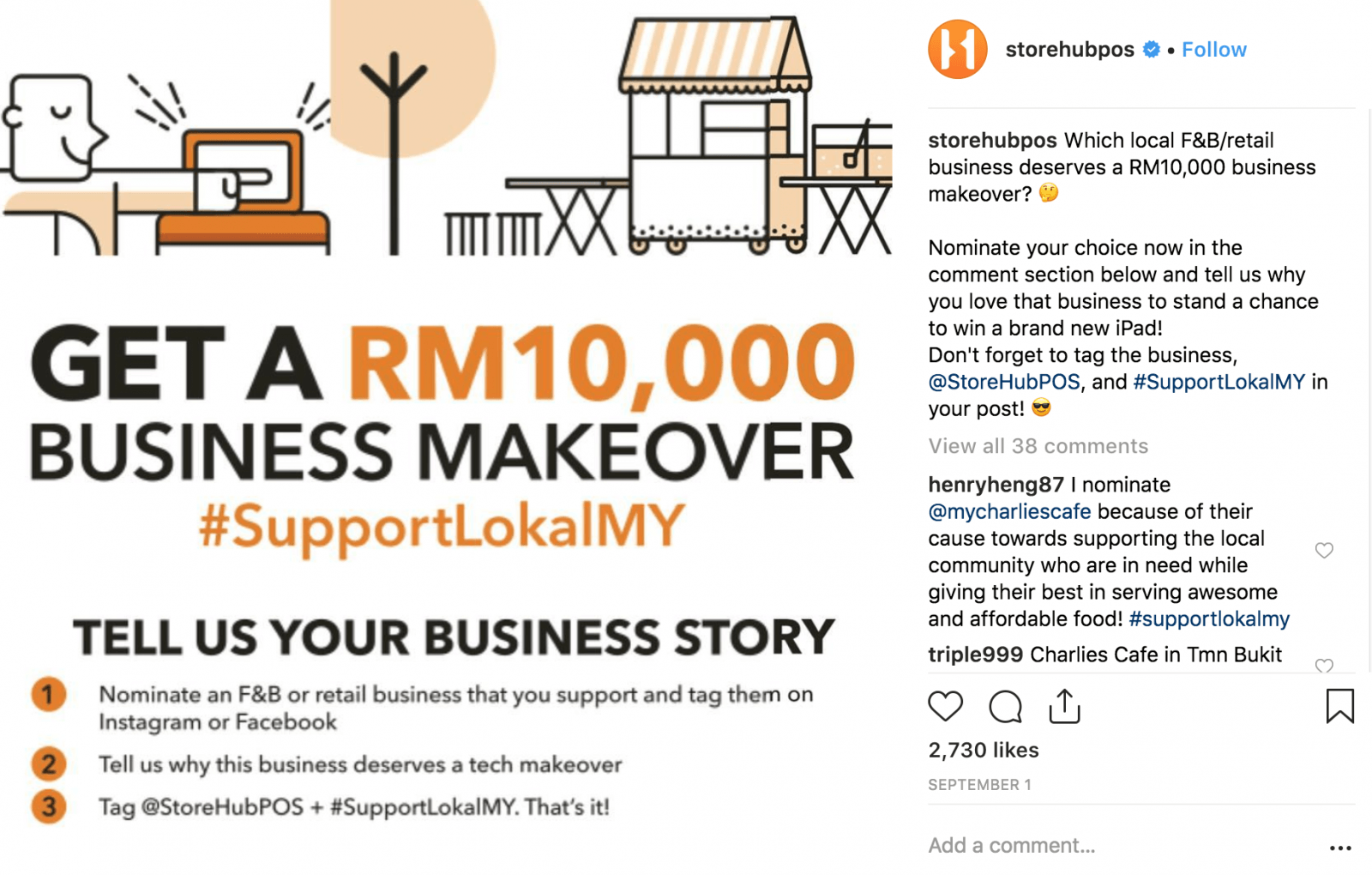 If you are active on social media, it always helps to get engagement by running a social media contest with mechanics that involve customers visiting your website to answer a question.
Example:
"PROMO: Comment xxxx on this post and xx people will be chosen to get xx% OFF a collection. Hint: Visit our website!" The objective here is to get website visits. Opt to do a boost post so the post will get more eyeballs.
Another option is to get your customers to promote for you.
For instance, have your in-store customers post a pic of themselves with your product purchase on their Instagram or Facebook (story or post) to get 15-20% off their order, as an incentive. This way, you'll be able to reach out to their followers. Just make sure that their caption includes your website link or social media profile username/handle.
5. Put Up Store Signs
If you have an existing physical store, remember to put up signs to indicate that you're now online.
Think of suitable placements for wobblers, table standees, foam boards and banners, which you can display in your store.
Slipping in a sweet voucher deal such as '15% OFF for first 20 customers valid for 7 days only' always helps to increase urgency in your target audience to take action. Besides printed collateral, think of other means of reminding your customers that you're online, such as via WhatsApp or email.
If you do not own a physical store, opt to give out flyers at locations where your target audience would potentially be.
6. Use social media ads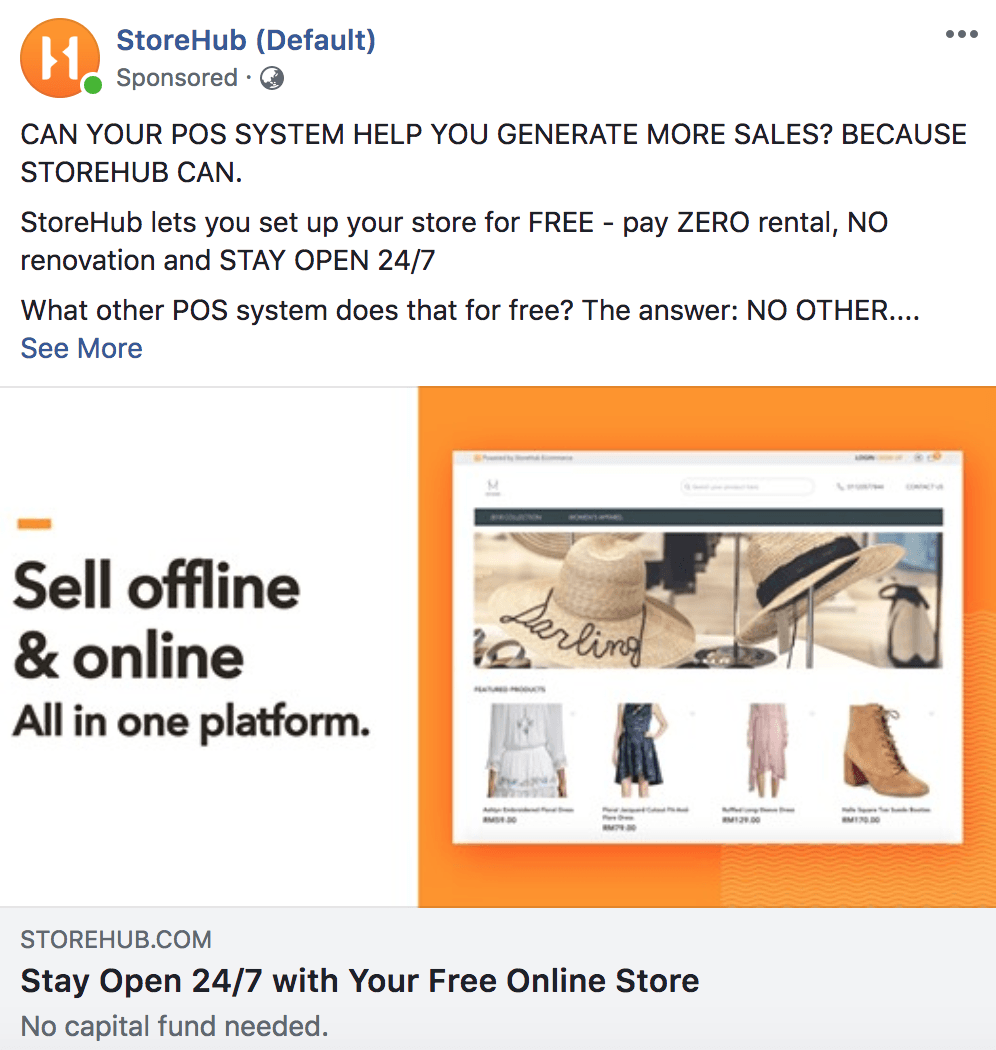 Social media is hands-down the best place to be looking at in order to boost awareness towards your online store. Facebook, Instagram, Twitter. You can easily target people via demographics, interests, and more.
Boost ads on Facebook or Instagram to help push your brand into a new pool of awareness. Create targeted campaigns that serve tailor-made ads to the customers who are most likely to click through and purchase your products.
Quick Social Facts:
Facebook has over 2 billion users. Main target audience is aged 24-50 years.
Instagram is best for targeting millennials aged 19-35 years.
Pinterest just introduced a 'buy' button that makes it easier for users to make purchases directly from the platform.
Twitter marketing offers three options for advertising: promoted tweets, promoted accounts and promoted trends.
Read more about Facebook advertising here.
7. Get help from family and friends
One FREE and effective way is to get your family and friends to share about your new online store to their friends on Facebook or other platforms. Think of offering them something in return for their support.
8. Utilise influencer marketing
Send items to influencers to promote your website with a tracking code/keycode so you can track the effectiveness of your influencer marketing campaign.
For instance, if you are a fashion retail business, think of where your customers would usually search for fashion ideas. Most would either Google, look through social media platforms such as Instagram, search via hashtag or refer to a key opinion leader for inspiration.
Thus, influencer marketing is currently one of the most effective ways of getting your products noticed. The only struggle is finding the right influencer that has followers similar to that of your target audience. For example, approach a food blogger if you own a food business.
One way to screen this is by asking the influencers for the insights of their social media profiles so you will have access to their followers' demographics.
To look for right accounts, you can search using Webstagram or Search via suggested Instagram users on the profile pages of well known influencers.
We hope these tips will help bring your the right traffic to your online store! Give us insights on what has or hasn't worked for you – we would love to know!
Power your retail or restaurant business with StoreHub!