Reading Time:
6
minutes
Do you have an online store?
If you do… go here to join our exclusive #EcommerceRetailers Facebook group for some insights and learnings on Ecommerce in Malaysia… and then read on.
If you don't, read on!
More and more Malaysian retailers are bringing their physical stores online (in more "formal" terms, it's called O2O – offline to online).
Why? It's actually really simple… because Malaysians love to shop online!
Just check out these crazy statistics on Malaysian online shoppers in 2018 by Statista:
Malaysia has 19.8 million online shoppers. Malaysians spent RM5.6 billion on E-Commerce

That's about 50% of our current population of 32+ million people!

So while a physical store (also known as a brick and mortar store) will still play a big role in your business, you clearly shouldn't lose out on taking your business to the next level.
We ran a survey a couple weeks back, interviewed some #StoreHubbers, and realized there were a few common "statements" or "fears" that we seemed to hear repeatedly.
For instance, we learned that 60% of retailers don't know where to start when faced with opening their own Ecommerce store. #TRUESTORY
So we compiled this list of frequently overheard concerns and decided to bust a couple of myths, and put to rest some "fears":
1. It's Too Hard And I Have No Time To Run An Online Store
STOREHUB VERDICT: No. It actually takes LESS time.
Here's the reality of things – you actually spend a lot of time on these manual operations at your physical store:
Inventory – restocking empty shelves, counting stock, etc.
Overall store condition and atmosphere – sweeping/mopping/dusting, servicing your air-conditioner, choosing the right background music, etc.
Organisation – arranging your products neatly, updating your counter/window display, etc.
And the list goes on…
This doesn't exist for an online store. While yes, you need some time to get it set up (unless you are a StoreHub customer, it's actually pretty fast ;), but the ongoing management work is actually negligible.
What takes the most effort usually is reconciling your online stock with your offline inventory.
BUT, this is not an issue if you have an online store that is synced with your offline store.
TLDR: We've opened a new feature out to our customers to allow StoreHub retailers to launch an Ecommerce store in a few easy clicks, and have it automatically sync with offline store inventory ✌️.
2. Expensive Lah To Open An
Online

Store! I Don't Think It's Worth It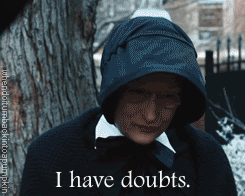 STOREHUB VERDICT: It depends.
In general, it costs less money open an online store than to open another physical store.
This is because physical stores incur costs for renovation, overhead costs for rent, utilities, staffing and so on.
Technically, online stores are cheaper because there are no walls to paint or rent to pay. All you might have to do is pay for:
Hosting can cost as low as RM100 a year;
A domain (RM60 – RM120 a year depending on whether you want a .com or a .com.my);
An Ecommerce platform or an initial setup cost.
There are a huge range of prices for Ecommerce platforms. They range from Facebook Shops (free, but you still have to chat to buy), to simple Ecommerce stores and more elaborate ones and the price can also range from a simple RM99/ month to over RM70,000 (this number came from a StoreHubber we spoke to at a BFM event in June). And these are usually setup costs alone.
So while online stores are cheaper than physical stores, remember to also take note of these key features:
Will your Ecommerce software sync your offline inventory with your online POS inventory?
How easy is it for you to update your site, products and prices?
How much will it cost you (monthly / annually) to maintain your website
3. An Ecommerce Store Won't Necessarily Help Increase My Sales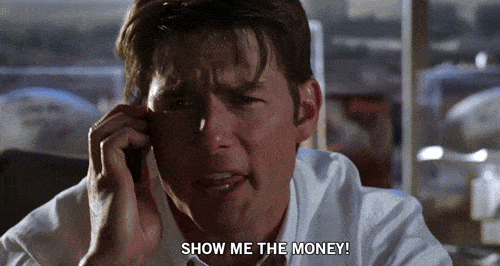 STOREHUB VERDICT: Oh, it most certainly will!
And for very simple reasons:
You will be instantly Google-able
People won't be turned off by how long it takes to get to your store
You'll have a new sales channel
A) Instant searchability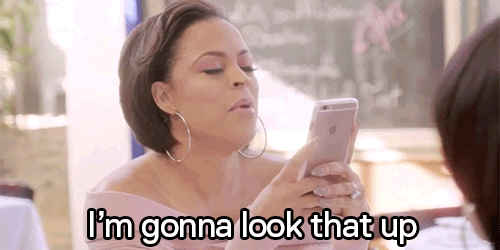 Take a minute. Open a new tab and Google your store name. Or Google a product you sell.
Does it appear on Page 1 of Google?
Yes?
Does the site / page belong to you?
Can people buy instantly from that store or page?
Does your shop look good on mobile?
In Malaysia, the answer to most of those questions is no.
It would be a huge loss of sales if people can find you on Google but can't immediately buy your products just because you don't have an online store.
B) Distance
Ever been interested in a product, checked out the store on Waze and Google Maps, then decided it's just too far/the jam's too bad?
Yeah well, imagine if they could just click and buy.
Or better still, click to check if you have stock. Buy. Then come to collect in your store .
C) You have a new sales channel
Need I say more?
4. I might as well sell online on Lazada lah! Lazada is Ecommerce what.
STOREHUB VERDICT: Partially true with caveats
Problem #1: High competition
YES. Lazada has millions of users.
YES. Lazada now has 0% MDR.
BUT
Lazada also has 50 million products who are competing with yours, and what feels like a million Taobao sellers who have way cheaper products.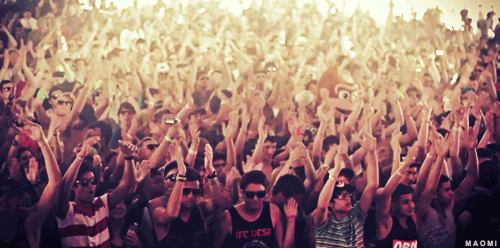 #TRUESTORY:
Go and try and search up anything on Lazada that's not a household electrical product. Chances are really high that the first 3 pages of your search will be filled with products from China. Or South Korea.
To quote a StoreHubber we spoke to recently…
"I used to get a lot of sales with Lazada. Nowadays, even though my product's description and name is quite exact, whenever my customers search for my product on Lazada it's very hard for them to find it! Sometimes it appears on Page 3 or even Page 4! My sales from Lazada have been declining monthly."

– Adrian
So while you might think you have access to millions of users, in reality you're competing with everyone else who thinks the same thing.
Problem #2: Branding
Unless you're purchasing from an official store on Lazada like XiaoMi or Apple, who actually remembers which sellers they buy from on Lazada?
No one. Being on Lazada doesn't help create brand awareness.
Problem #3: Trust
There are a lot of fake goods on Lazada. Malaysian shoppers would much rather buy from a trusted source, than someone who might scam them or sell them a really low quality / fake product.
TL;DR: It's 2020. You should've been online yesterday.
If you're still unsure about having an online store because you're:
not sure where to begin
worried about combining and managing your offline and online business at the same time
Those are real worries. But they should not be a barrier to an Ecommerce strategy.
In the last couple of years, we spoke to quite a few StoreHubbers and understand the Ecommerce challenge faced by brick and mortar business owners like yourself.
It's why we decided to work on an Ecommerce product and fully integrate it with the POS system that people know and love. Get your Ecommerce store up and running – no coding / programming required (we just opened for private beta so you can apply for access to StoreHub's Ecommerce feature here)
If you want to learn more about Ecommerce, you should join our Ecommerce group here.
We've designated August as the Ecommerce month. Over the next few weeks, we will be sharing content on…
Ecommerce challenges and how brick and mortar businesses can overcome them
Fast and easy ways to get traffic to your Ecommerce site
How you can leverage your offline and online stores to drive more sales
and more!
It's 2020, and it's time to really go online and master Ecommerce!