Reading Time:
4
minutes
StoreHub or Qashier? Choosing the right point-of-sale (POS) system is crucial for the success of your business. An all-in-one POS system is not just a machine that helps manage all your transactions and stores cash; it also integrates various features to help your business develop a loyal customer base, increase sales, track staff performance, and much more.
Overview
While there are numerous POS options available in the market, StoreHub and Qashier consistently receive top ratings. These POS offer a comprehensive solution that includes both hardware and software, providing a robust way to support the growth of your business.
While both StoreHub and Qashier offer similar services, the differences become apparent when you look at the specific features provided by each platform. This article will help you understand the differences between StoreHub and Qashier, so you can choose the most suitable POS for your F&B and retail business.
Here's what we'll be going through in this article: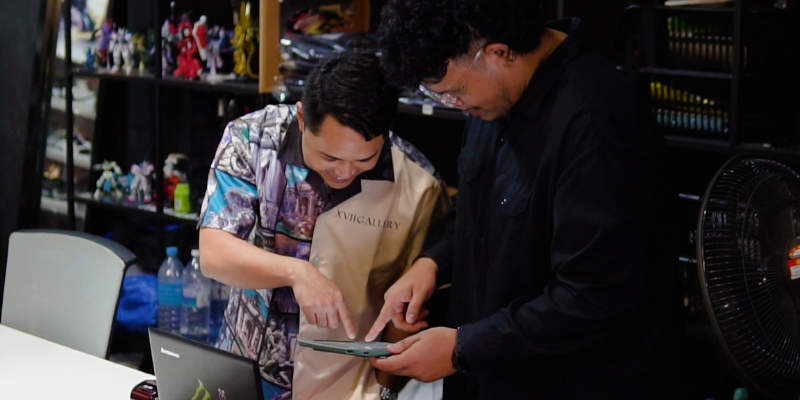 What is StoreHub?
StoreHub is an all-in-one POS system that can help transition your business from manual work to a technology-reliant operation, making your tasks more efficient. Now, you might wonder, what exactly does "all-in-one" mean, and what makes it cloud-based?
An all-in-one POS system refers to a point-of-sale solution that offers more functionalities than a traditional POS. It includes features designed to simplify business operations and support your business growth.
With a cloud-based system enables you to access your business operations from anywhere and at any time using your phone. This means you can conveniently manage multiple stores with just the touch of your fingertips.
What are StoreHub's features?
Regardless of whether you run an F&B or retail business, StoreHub's POS incorporates features that benefit both industries. Let's deep dive into some of these features: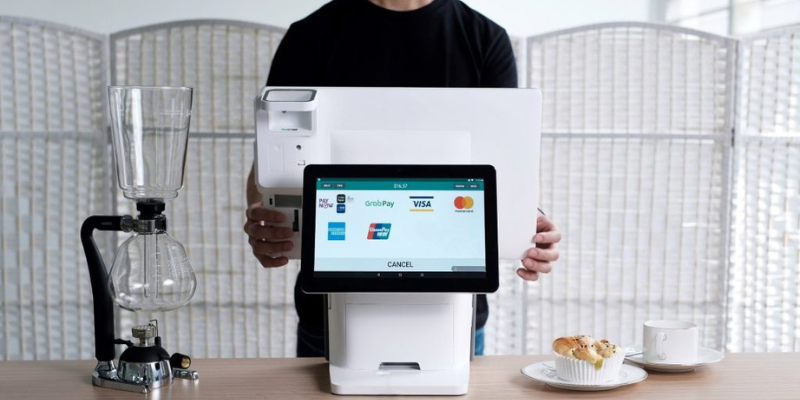 What is Qashier?
Qashier is another cloud-based POS that supports businesses of all sizes. It offers the flexibility of adding feature upgrades anytime as add-ons. Qashier caters to both F&B and retail industries, providing support for these business. Some of the features offered are:
Point of Sale – to drive sales and streamline your F&B and retail business operations.
Food Delivery Integration – to help your F&B reach more customers
Online Ordering – to maintain your margins by allowing customers to order delivery or self-pick-up directly from your store.
Customer Loyalty – to reward existing customers and drive repeat purchases.
E-commerce Integration – to build, manage and grow your e-commerce & online business.
StoreHub vs Qashier: main comparison
Although both StoreHub and Qashier offer similar functions, such as serving as a point of sale system and having features like online ordering and customer loyalty, their differences arise in how these features are provided. Let's explore what those differences are.
 
StoreHub
Qashier
Main products
POS system, QR order & pay, CRM, loyalty
POS system, QR code ordering, loyalty
Software pricing

From RM1,290/ year

Inclusive of:

Unlimited sales

Unlimited products

Unlimited staff

Advanced promotions

QR ordering & payment

Online ordering & delivery

Advanced loyalty features

Free integrations

From RM0 for their Lite Plan with:

Max sales RM10,000/month

Max 25 products

Basic promotions

1 staff access


Online Ordering: RM60/month

Table QR Ordering: RM60/month
Qashier Loyalty: RM40/month
Inventory integrations: RM20/month/integration

Food delivery integration: RM80/month

Invoices: RM40/month

POS hardware costs
Starting from RM 1,450

From RM 1,098, with optional add-ons



Accounting integration(s)

Financio, QuickBooks,




Xero

Xero
Food delivery integration(s)

ShopeeFood, Foodpanda

GrabFood, Foodpanda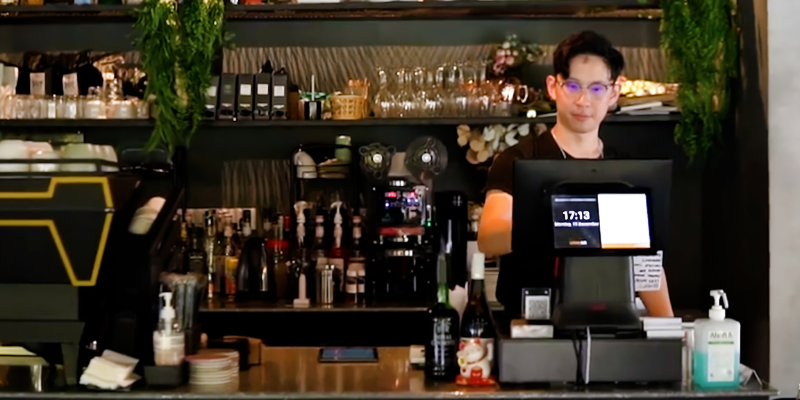 Summary: which is better for your business – Qashier or StoreHub?
Your POS system should help keep you organised, enhance efficiency, and facilitate your business' scalability as it grows. Both POS systems are excellent in supporting businesses of any type. Ultimately, the choice between them depends on which one aligns better with your operating style and specific needs.
Qashier may seem more affordable at first, but the cheaper option may potentially cost you a lot more as you grow. Because it's not just a POS system – it also comes with many other useful features and products to help you run your store better, grow your business, and attract and retain customers.
Trusted by over 15,000 F&B and retail businesses across SouthEast Asia, StoreHub offers an entire ecosystem of features and products to lessen your workload to give you time to focus on other aspects of your business.
This publication is provided for general information purposes only and is not intended to cover every aspect of the topics with which it deals. It is not intended to amount to advice on which you should rely. You must obtain professional or specialist advice before taking, or refraining from, any action on the basis of the content in this publication. The information in this publication does not constitute legal, tax or other professional advice from StoreHub or its affiliates. Prior results do not guarantee a similar outcome. We make no representations, warranties or guarantees, whether express or implied, that the content in the publication is accurate, complete or up to date.