Reading Time:
2
minutes
MEM WATCHES is a timepiece brand, known for their signature counterclockwise time pieces.
We visited the MEM Watches headquarters in Seri Kembangan, Malaysia to learn about the humble story behind their success today. There, we met Izham, the CEO and founder of MEM watches.
He started the brand in 2014 with a dedicated team, hoping to inspire people to be the change the world needs to see.
He strongly believes that watches don't just serve as a reminder of time… but also as a representation of an individual's fashion statement. This is the driving force behind the company's unique +Clockwise collection.
"In order to change the world towards a + one, we have to dare to be different and think in unconventional ways. MEM +Clockwise or counter clockwise movement is here to remind people of those facts."
Izham and MEM Watches were early StoreHub supporters.
"I met with Greg (StoreHub Sales Warrior) in his small office in Damansara. I think it was only Greg and the Point-of-sale (POS) and I honestly thought Greg was a… Gym Trainer!"
"Our favourite feature would probably be looking at the reports, the back-end reporting is real-time!"
As a brand that creates fashion statements, it was important to Izham that MEM Watches presents a well-put together front, especially at fashion events and expos.
"Storehub is a portable system. If you go to events, like expos, mots people would just bring a receipt book and it's not that fancy. So, when we bring StoreHub and we key-in sale, and then… TING! The cash register opens and people go… WOW!"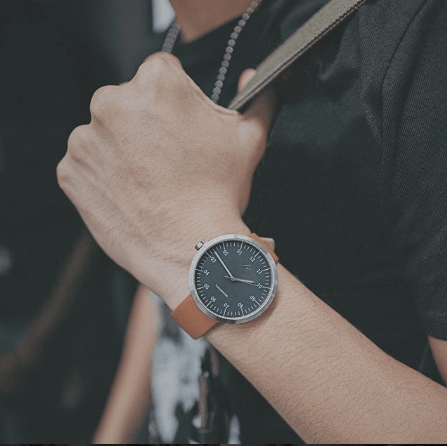 "With so much going on in the world today, sometimes we can't even spare some time for ourselves. To reflect on the things we've done, or the things we haven't or should've done."
"We hope to be more than just a brand. We want to be a symbol that inspires others to make a difference in this world, and be the change that people need to see."
You can shop your MEM Watches Counterclockwise timepiece here.