Reading Time:
8
minutes
Having a solid social media strategy is an essential part of running a successful F&B business.
Why?
Simple. Your customers are on social media!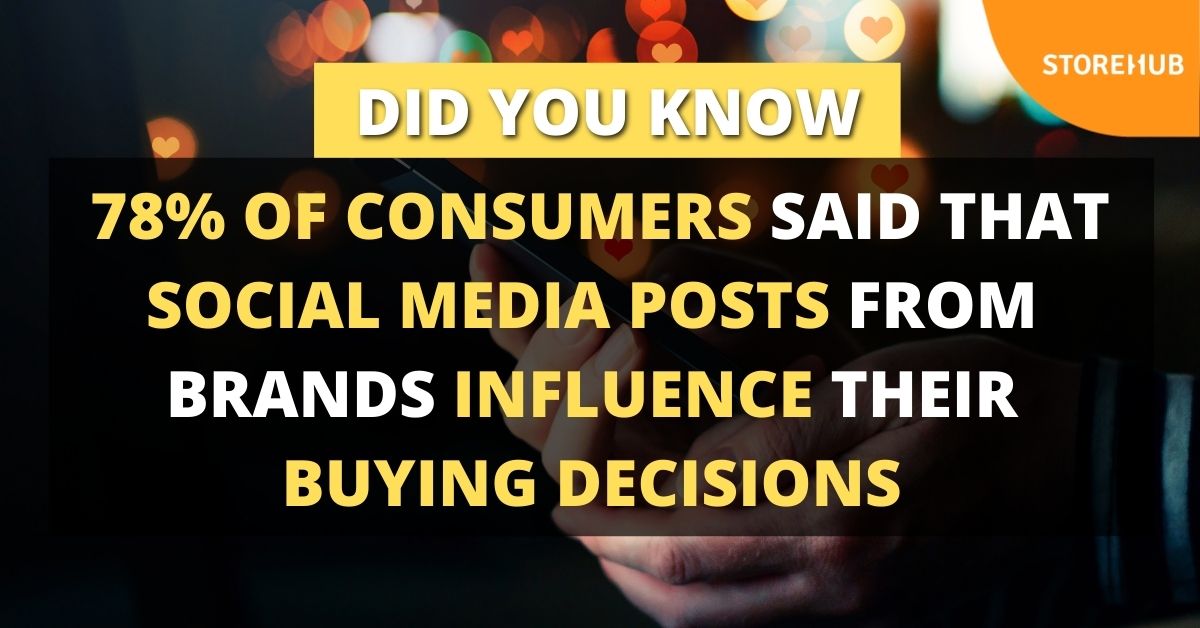 Did you know that 78% of people said that social media posts from companies influence their buying decisions?
This is due to the rise of online shopping and the amount of time people spend on social media.
According to Deloitte, consumers who are influenced by social media are 4 times more likely to spend more on purchases!
By using social media to your advantage, your restaurant or cafe can look forward to:
increased sales

increased customer loyalty

better brand reputation.
Currently, most F&B businesses in Malaysia use social media to engage their customers. If you aren't amongst them, it's time to join in!
However, coming up with a social media content strategy can be challenging. Fortunately, as an F&B business owner, you're in a great position as you have lots of content to work with!
Here are 21 social media content ideas for your F&B business!
1. Lifestyle posts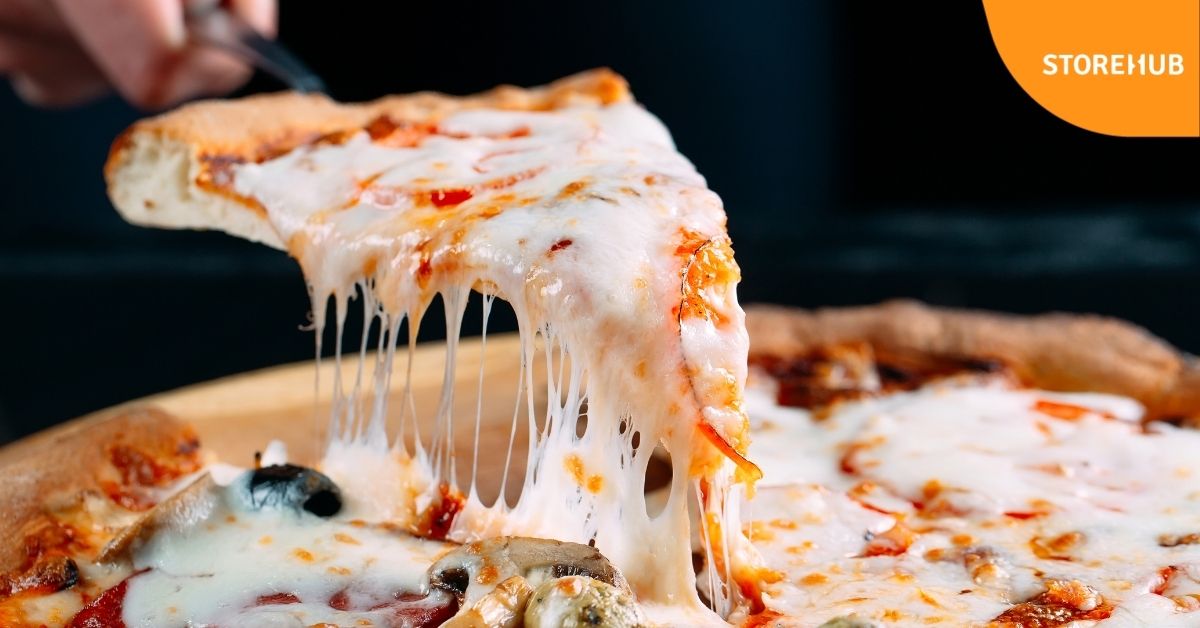 Lifestyle pictures are great for showcasing what's great about your business. For your F&B business, this will normally be an aesthetically pleasing photo of your store or a tempting food photo.
Customers tend to judge food by its picture. As the saying goes, we eat with our eyes first!
So show them what they want to see, something that will get their appetite worked up. For example, a close-up picture of cheese or an egg yolk oozing out of your dish.
Learn how to take delicious food photos here
2. Showcase your signature dishes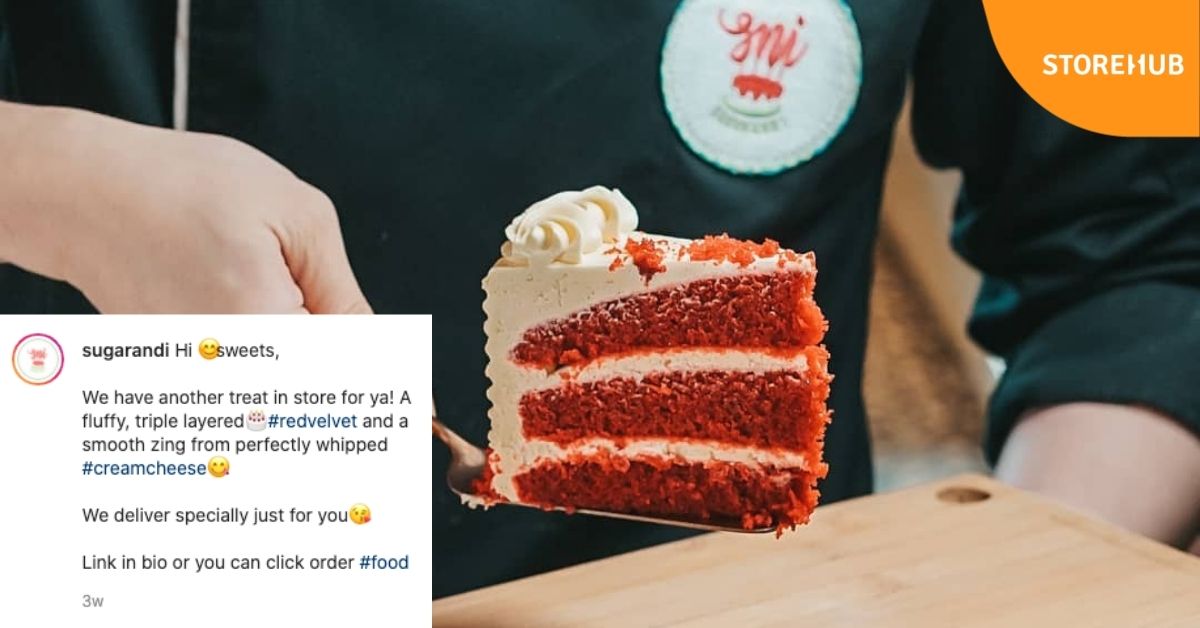 Share recommendations for your top menu items. You can post individual photos, a collage or even a short video showcasing each popular dish.
Add a mini description of what's included in these dishes to encourage customers to try something new!
3. Food preparation demo
View this post on Instagram
Believe it or not, customers love seeing how their food is made.
This means a type of content to create can be a demo showing the preparation that goes into a popular dish.
This could be a photo showing each individual ingredient or a video of the dish being put together.
4. Behind-the-scenes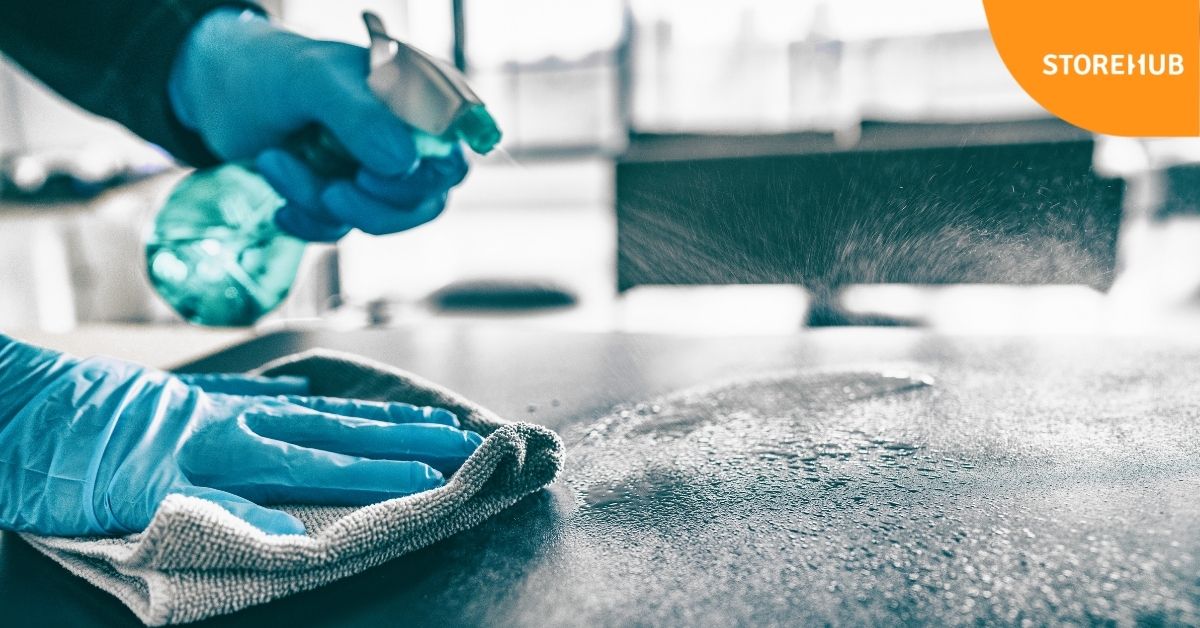 Give your customers a glimpse of the behind-the-scenes action that goes on in your restaurant or cafe.
This is particularly important during COVID-19 as people have concerns about the measures restaurants are taking to ensure health and safety when it comes to takeout and delivery orders.
An easy way to do this is by sharing a video of your sanitising methods or posting a photo of your staff in their gloves and masks.
5. Meet the team
View this post on Instagram
Dedicate a few posts to introduce the people who work for you!
Leverage their individual talents, personalities and passions! Adding this human element to your social media postings helps to build customer relationships by allowing them to understand the culture of your store and getting to know the employees beforehand.
Additionally, publicly acknowledging the people behind your brand is a great way to bring them well-deserved recognition. It also helps to boost brand like-ability and engagement!
This encourages your employees to re-share the post on their social media platforms, which then boosts the reach of your post.
6. Cross-promote your social media accounts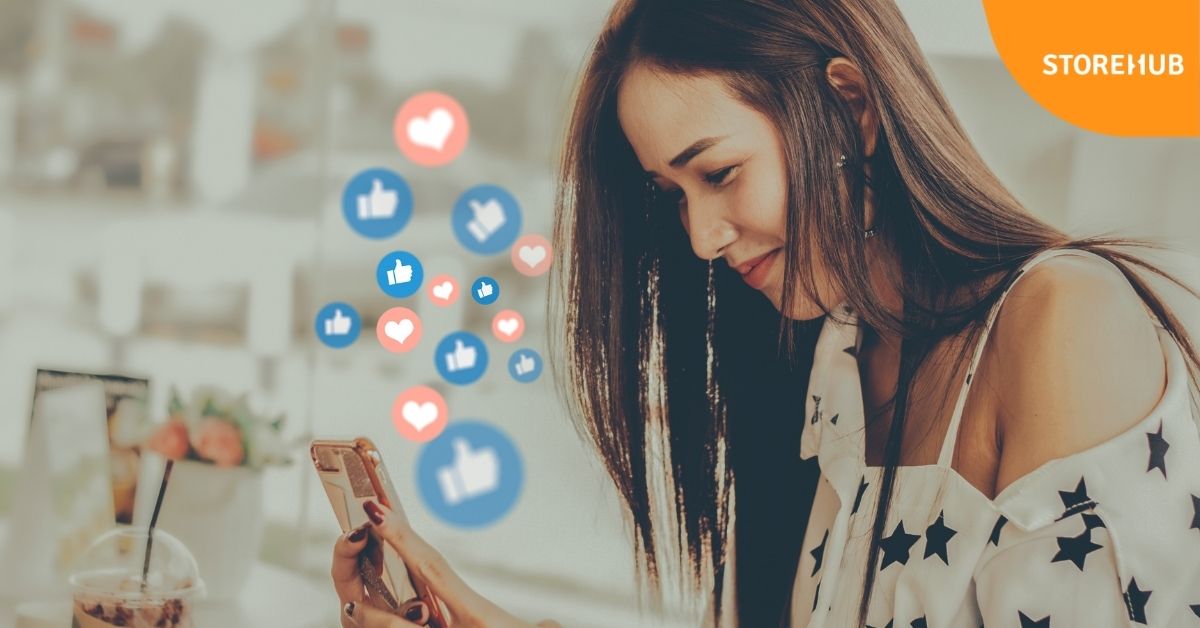 It's not uncommon to find one social media account doing better than the others.
For example, do you have a ton of Facebook likes but just a few followers on Instagram?
Use your most popular social media channels to promote the other platforms. This helps to build more touchpoints with your customers.
7. Reshare user-generated content (UGC)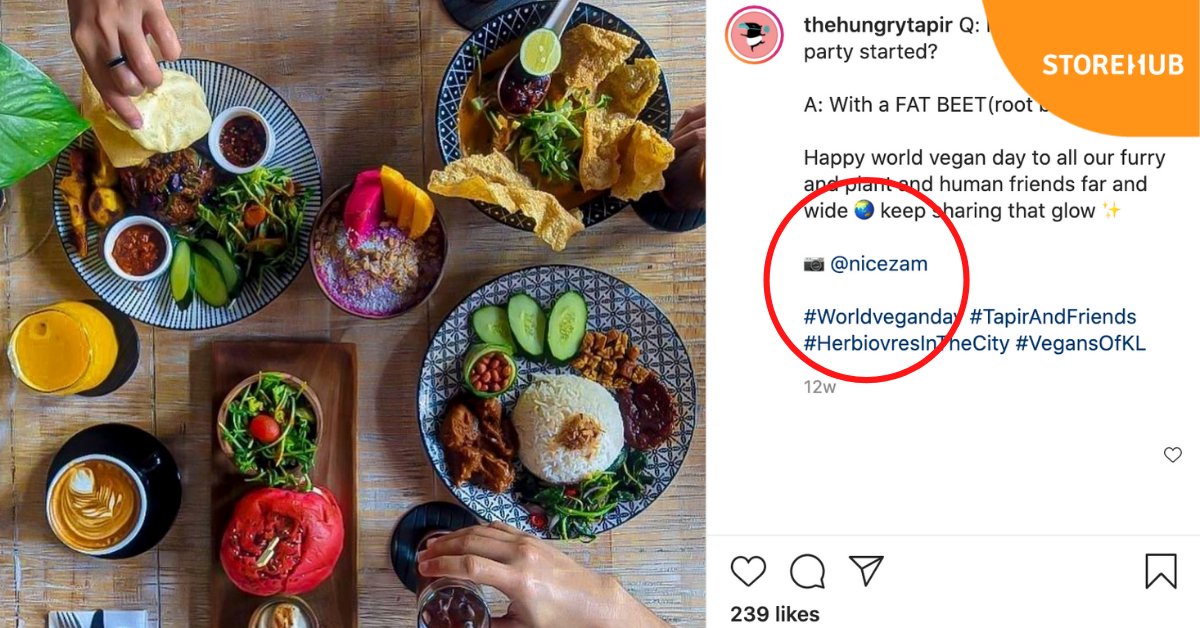 Did you know that 50% of consumers say that seeing user-generated content would increase their chances of buying products through a brand's social media?
Look for beautiful photos taken by your customers through:
The location tag on Instagram to find photos taken at your restaurant

Hashtag search with your restaurant name

Facebook or Twitter search with the name of your restaurant

Checking out the photos and posts your account has been tagged in
With the original owner's permission, you can share or repost their beautiful photos onto your page!
8. Announcements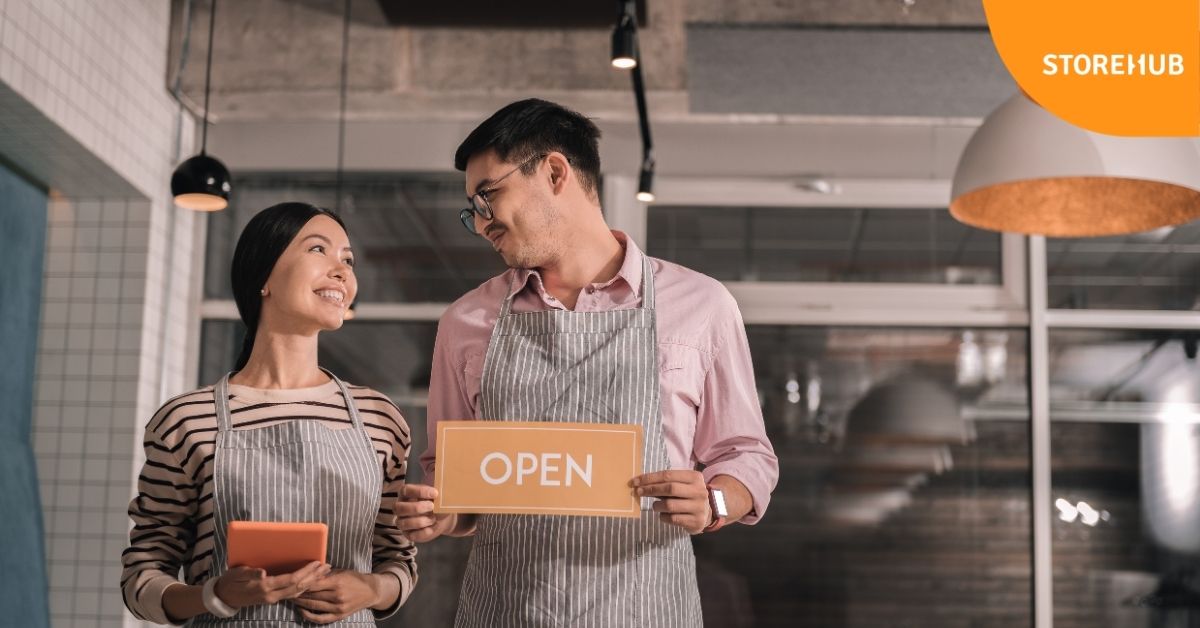 No matter how big or small, it's important to share information with your followers!
This could be a news announcement related to your operations (e.g. a change in operating times) or even sharing a recent accomplishment (e.g. selling out for the day).
Here are some ideas:
Relevant news and updates

New store location

Receiving an award

New menu item

New employees
9. Promote seasonal menu items
View this post on Instagram
As you may well know, each season brings in new waves of ingredients and customers.
Whether it's your latest CNY bundle or Valentines set, highlight these new menu additions with delicious-looking photos that'll leave customers hungry for more.
Make sure to create a sense of urgency by mentioning that these items are seasonal and are only available for a limited time.
10. Customer reviews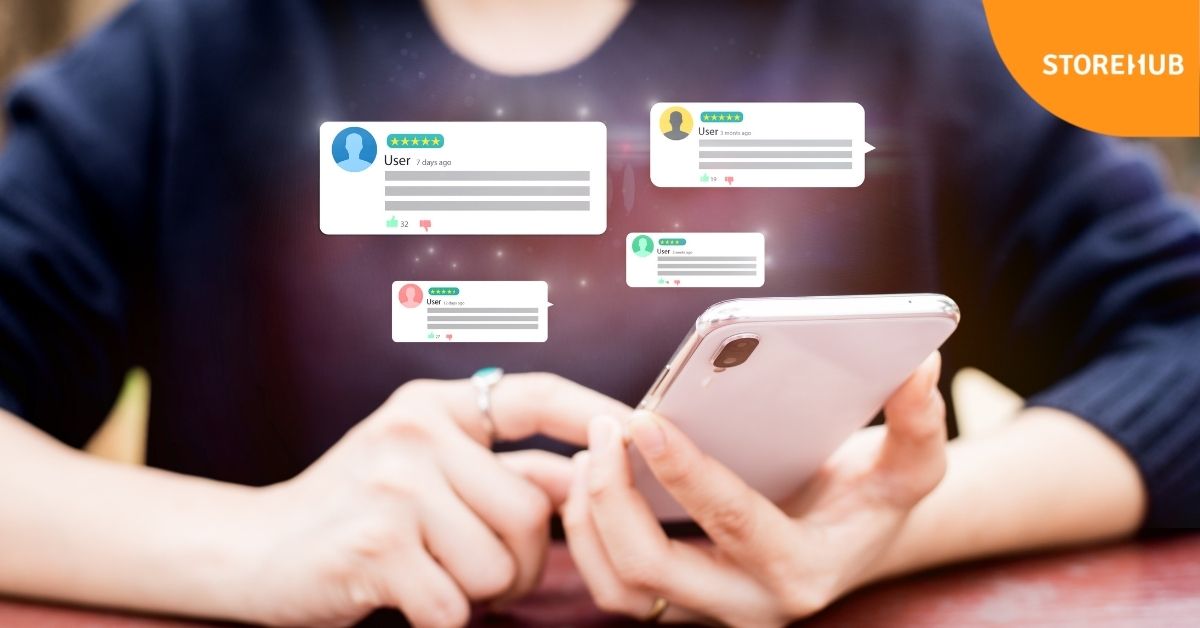 Don't underestimate the power of customer reviews!
Reviews don't only have the power to influence a consumer's decision to purchase from you, but it can also strengthen your brand's credibility by gaining consumer trust.
Customers also love reading about other people's experience.
So show off your best customer reviews! Try to aim for at least one flattering review each week.
11. Greeting post
View this post on Instagram
When a big celebration or holiday nears, take the time to prepare a simple greeting post.
For example, wishing your customers a "Happy Chinese New Year" shows them that you care!
12. Current or upcoming promotions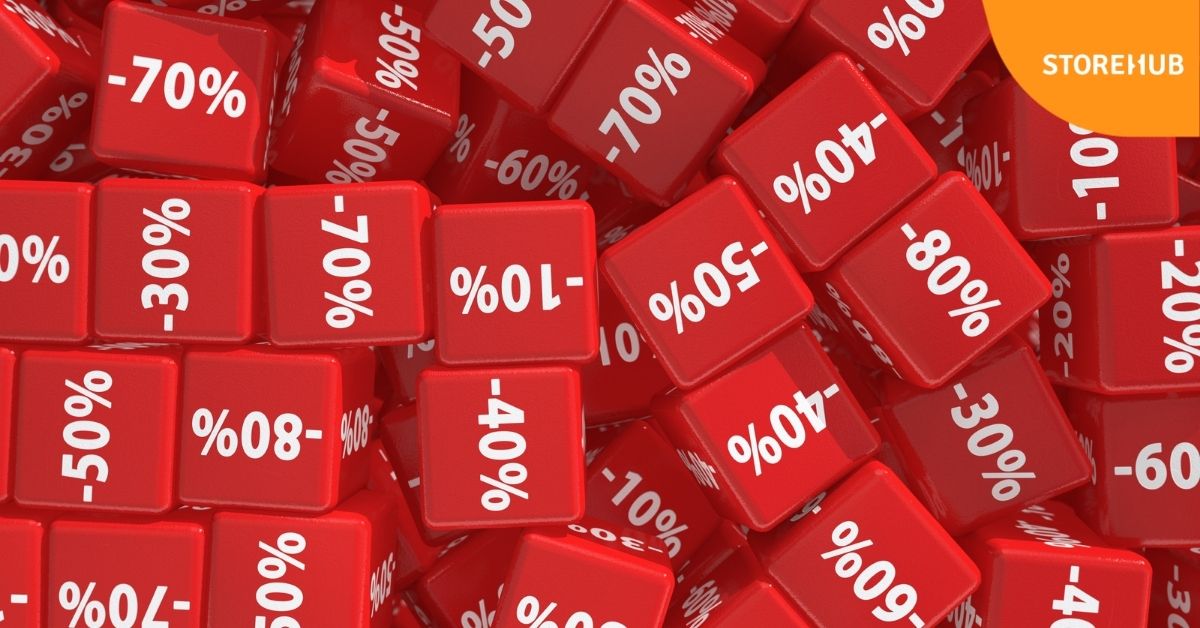 Are you currently running any special promotions or deals for Chinese New Year or other big occasions?
Or do you have any upcoming promotions? Create a post and let your customers know!
You can even create hype around it by announcing a countdown for something special.
13. Relevant memes and quotes
View this post on Instagram
Post a few light-hearted quotes that fit your restaurant's theme and dishes. For example, if you're running a Japanese restaurant, post Japanese quotes or puns.
People also love to be entertained. Keep up with relevant trends by putting your own spin to the trending memes!
14. Questions, polls and surveys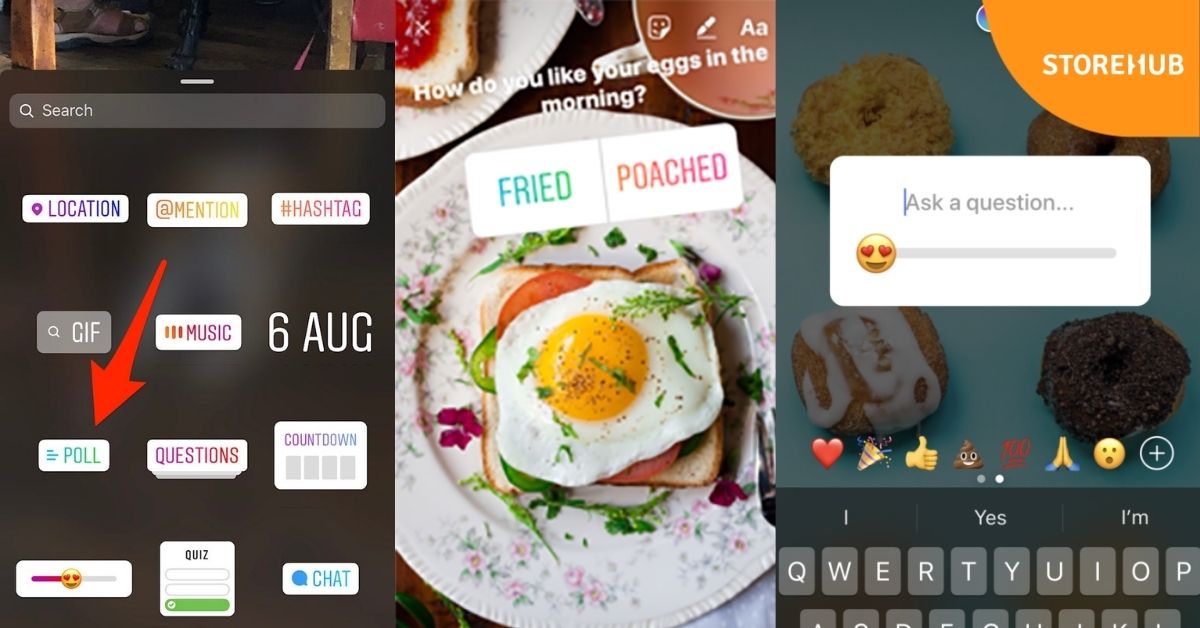 Interacting with your audience is a crucial part of social media marketing!
An easy way to encourage follower engagement is by asking people questions through polls or surveys. Luckily for you, Instagram and Facebook have a question and poll feature that is super easy to use!
You can also use this opportunity to conduct market research at the same time by asking your customers what their favourite menu item is or even get them to vote on a new menu addition.
15. Support local causes and promote community activities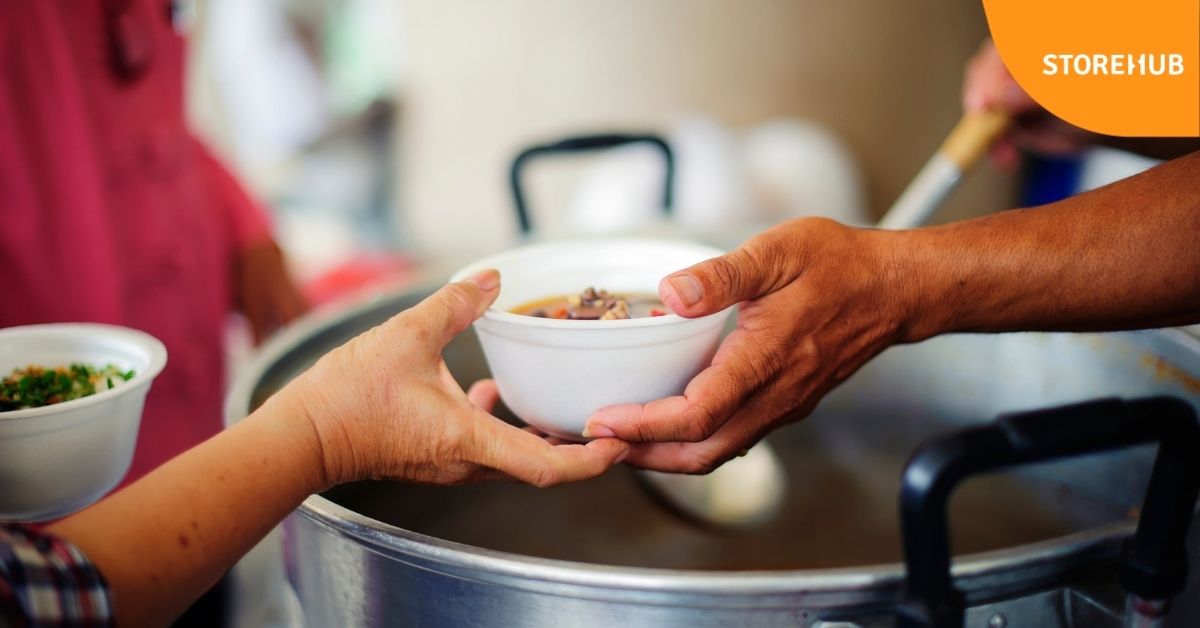 Share local events that you think your customers would care about.
If you partnered with a local charity, publish a post that encourages your customers to donate to their latest campaign.
If you participated in or sponsored a charitable campaign, post photos of you and your staff in attendance.
16. The story behind your restaurant
View this post on Instagram
Customers love reading about a brand's origin story. Share a brief history of your restaurant to give customers a better insight into your F&B business.
Dedicate a post that talks about who founded the restaurant and how it got started.
What is your restaurant best known for? Where did the name come from? As simple or elaborate as the story may be, it humanises the business which helps to connect with customers.
17. Share a recipe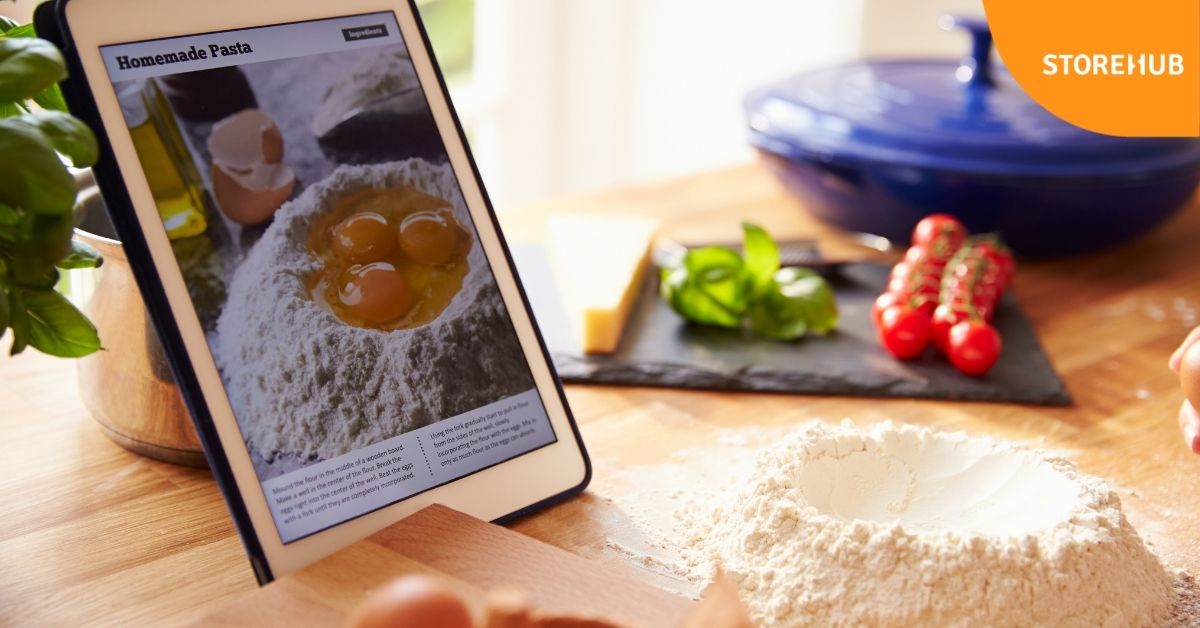 Got an easy recipe for a menu item that your customers love? Why not share the recipe so they'll be able to recreate their own version at home?
You could make this a fun activity by encouraging your customers to tag you in their creations!
18. Social media takeover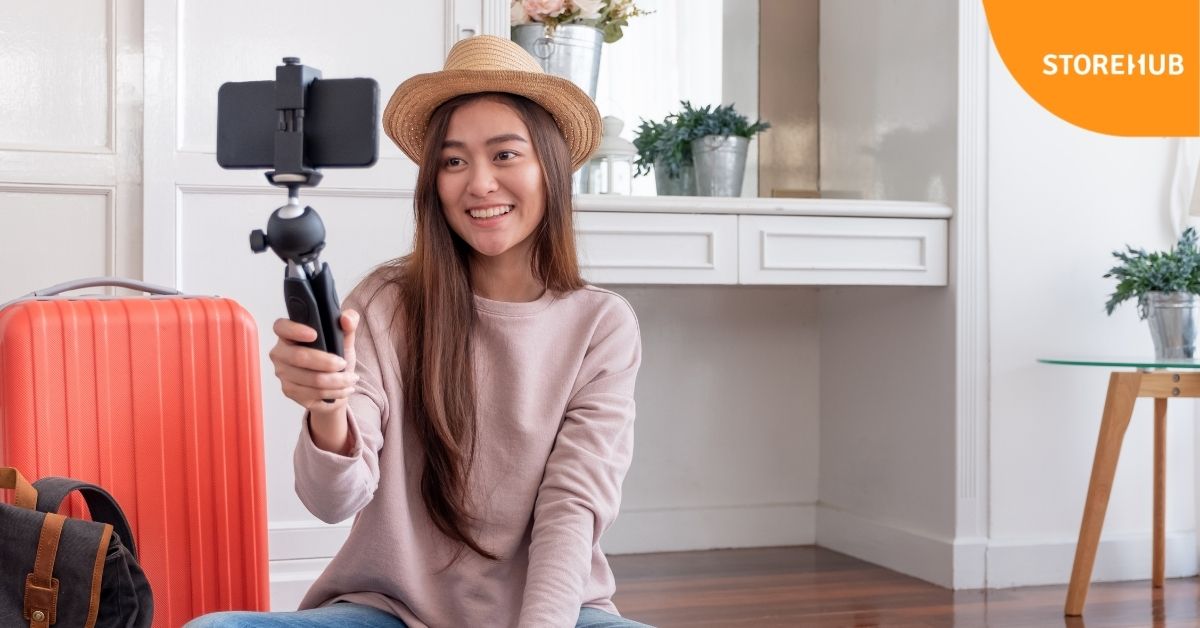 Have someone new takeover your restaurant's social media account!
Give access to one of your employees or even an extremely loyal customer to do an account takeover.
This allows your customers to see your restaurant and your food through the eyes of someone new!
However, do make sure you outline specific rules and instructions when allowing someone to take over. They should know the basic dos and don'ts whilst still having enough creative freedom to showcase their perspective.
19. Livestream
There has been a recent increase in live videos as it has been proven to increase your account's organic reach and engagement.
Try live streaming a restaurant tour or a dish preparation from start to finish.
You can even go one step further and live stream a Mukbang!
20. Share food tips and tricks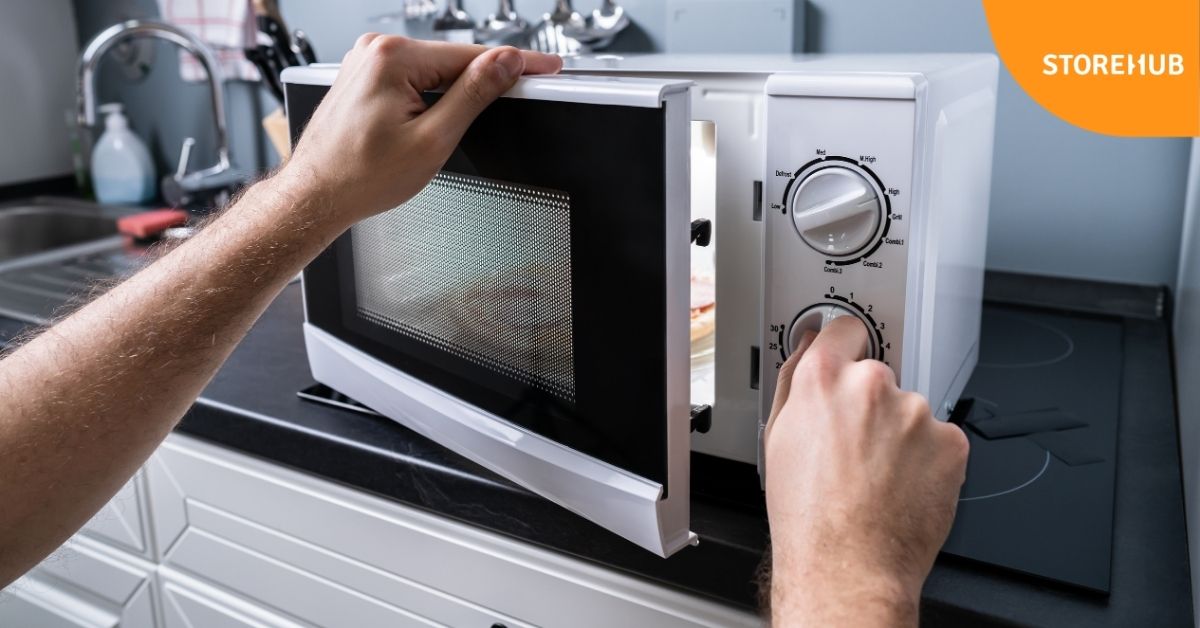 A great way to engage with your customers is by sharing relevant tips and tricks!
This could as simple as sharing the best food combo pairings from your menu items.
Alternatively, since food delivery is at an all time high, you could also share tips on how to best enjoy or reheat packaged food.
21. Delivery/pick-up options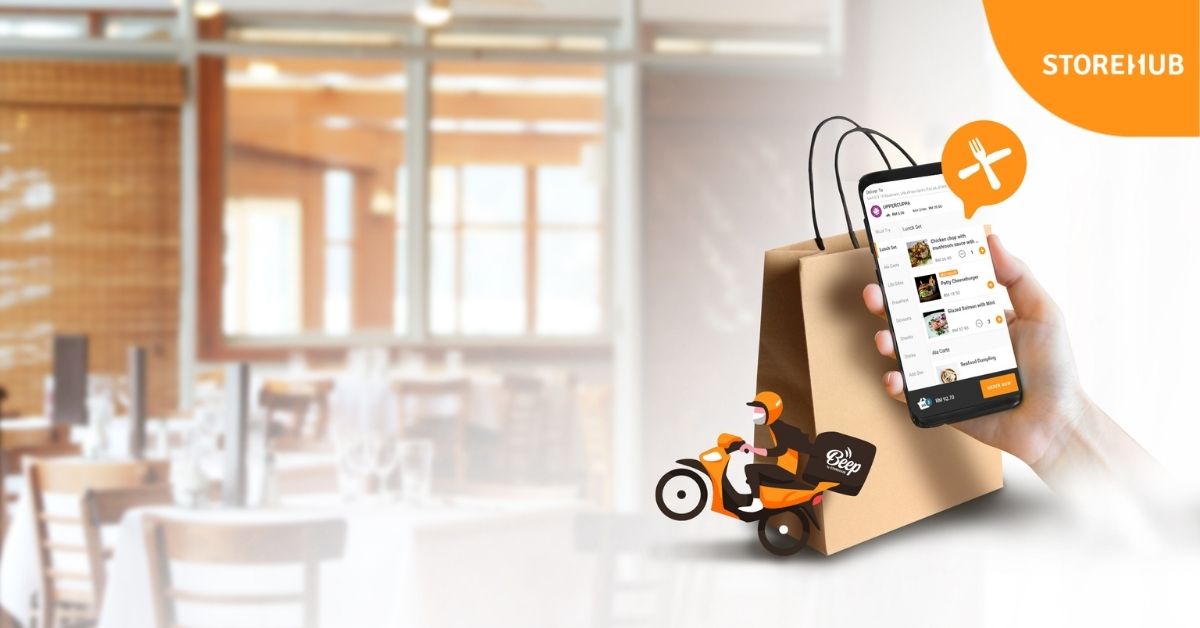 This content idea directly applies to the current COVID-19 situation.
Post on social media and inform your customers about your delivery or pick-up options on a regular basis.
During these uncertain times, things are constantly changing and some businesses have unfortunately closed their doors for good.
This is why it's super important to let your customers know that you are still open to business and are capable of delivering to them.
Looking for a delivery platform that's quick and easy to set up?
Why not sign up with Beep Delivery?
With Beep Delivery, you'll:
Pay lower commission fees so you can keep most of your margins
Sell on a platform with over 300,000 users (that is still continuing to grow rapidly)
Expand your delivery range to 20km compared to other food delivery platforms that cover only 3-5km
Be able to let your customers pre-order and pick up at their preferred time
Upload, update and manage your online menu in just a few clicks

And much more!