Reading Time:
5
minutes
Keeping up with the latest technology trends can be difficult, but it's extremely vital for the growth and sustainability of your business – especially in the post-pandemic era.
And with the pressure of labour shortage and supply chain disruptions creeping in, you'll also need to find technology that will help you optimise your business while taking into consideration consumer behaviour.
So if you're a business owner who has yet to leverage technology to its fullest potential, we're here to help you out!
Here are 5 restaurant technologies you need to succeed this year!
1. Touchscreen Point-of-Sale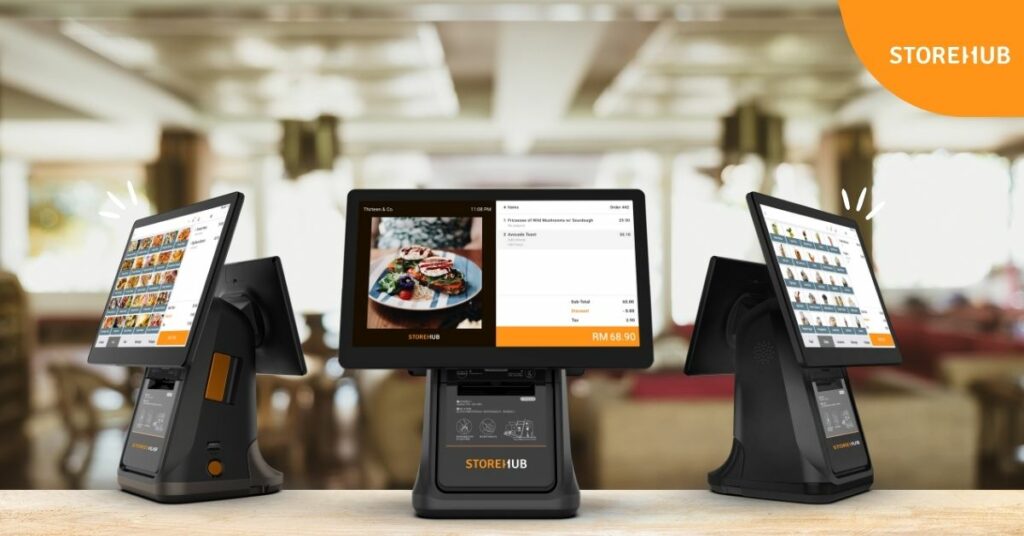 Touchscreen POS terminals simplify the order-taking process – meaning you can place more orders faster and generate more revenue.
However, POS systems of today don't only complete sales transactions. They can also:
Generate real-time data and reports
Automate manual tasks
Help you manage your inventory, employees, customers
Provide easier and more streamlined accounting
And so much more!
All these help you save time and streamline operations so you can focus on making better data-driven business decisions to help increase your sales.
When deciding on a POS system, it's also important to select one with an intuitive yet easy-to-use interface, so staff can move fast and new hires can learn quickly.
Bonus points if you choose a cloud-based POS system (like StoreHub) so you'll be able to access and run your business from anywhere, at any time.
If you're still hesitant, you can read more about a POS system and why you need one here.
2. Order & Pay At Table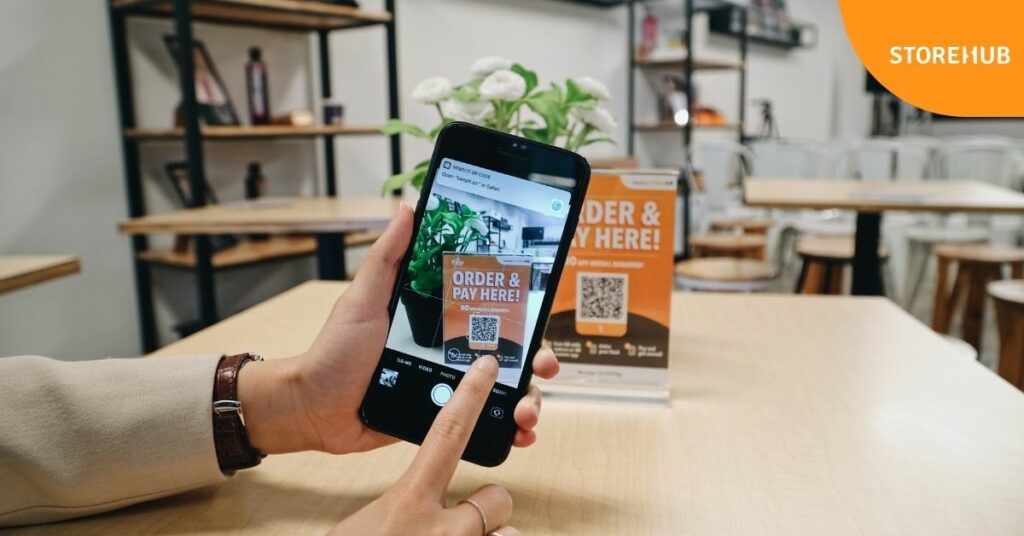 As we move towards the endemic phase, this means social distancing and contactless measures are here to stay. That's why customers today are looking at three things when dining out: Safety, Speed, and Efficiency.
Order & Pay At Table checks all of those boxes!
It is a contactless QR table ordering system that allows customers to order and pay for their meal from the convenience of their own mobile devices – no physical interaction required.
So simple to use, it gives your customers (and workers) peace of mind.
It also simplifies your business operations and helps you to:
Improve table turnover times
Reduce labour costs
Reduce human errors
Provide faster service
Enables operational efficiency
Better understand customers with valuable data
Increase sales by encouraging customer to place more/bigger orders
If you decide to use this system for your business, we definitely recommend one that's already integrated into a POS system like StoreHub's Order & Pay At Table System.
All you have to do is enable it in BackOffice and you're good to go!
3. Contactless Payments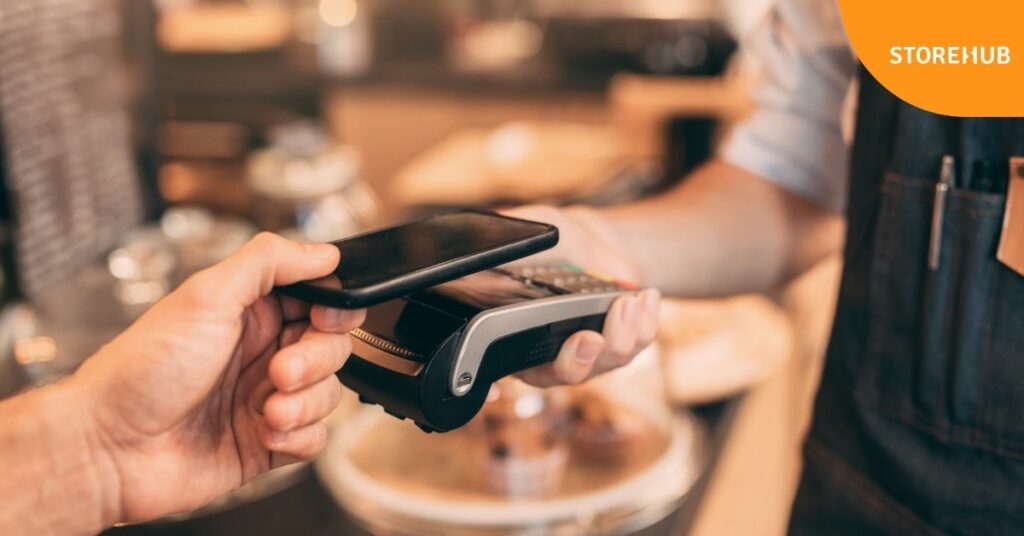 Did you know that at least 6 out of 10 Malaysians depend on contactless payments?
There's no doubt that COVID-19 has accelerated the adoption of contactless payments, but we can't deny that people nowadays are generally carrying less cash in their wallets due to the convenience of online payments.
Just a simple tap or swipe and you're done!
It prevents unnecessary or unwanted physical contact between customers and staff during a time when hygiene is paramount.
And it's also super fast and secure as it generally requires only 15 seconds to complete payment.
There are so many popular payment methods you can choose from:
GrabPay
TNG eWallet
Boost
Credit / Debit Card
Online Banking
And more!
So be sure to offer contactless payment options to your customers if you haven't already!
4. Receipt Printers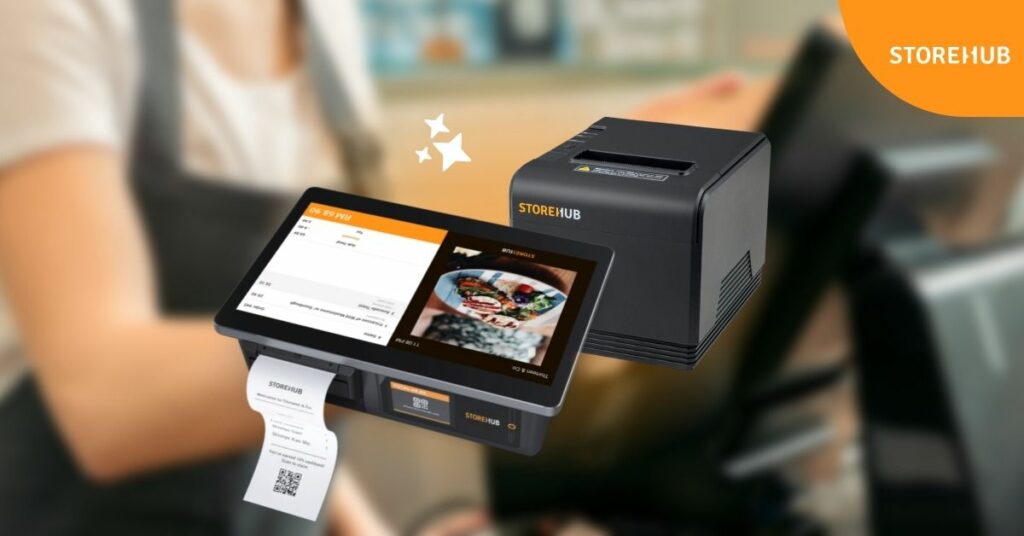 Receipt printers are must-haves no matter what business you are running.
They're not only used to print receipts but to perform certain tasks too. For instance, many restaurants use kitchen printers to manage food orders in the kitchen.
That's why if you own a café or restaurant, you should have one for both your front-of-house and back-of-house team.
Getting a kitchen printer can help you streamline your operations and workflow by reducing the need to run back and forth with the order receipts. This way, your chefs will be aware of what to prep the minute a new order comes in – speeding up your service.
If you're looking to upgrade your receipt printer anytime soon, why not choose one that's already integrated with a POS system?
StoreHub recently launched 2 brand new Android POS that are integrated with printers for quick and easy transactions. Check them out here!
5. Integrated Online Ordering System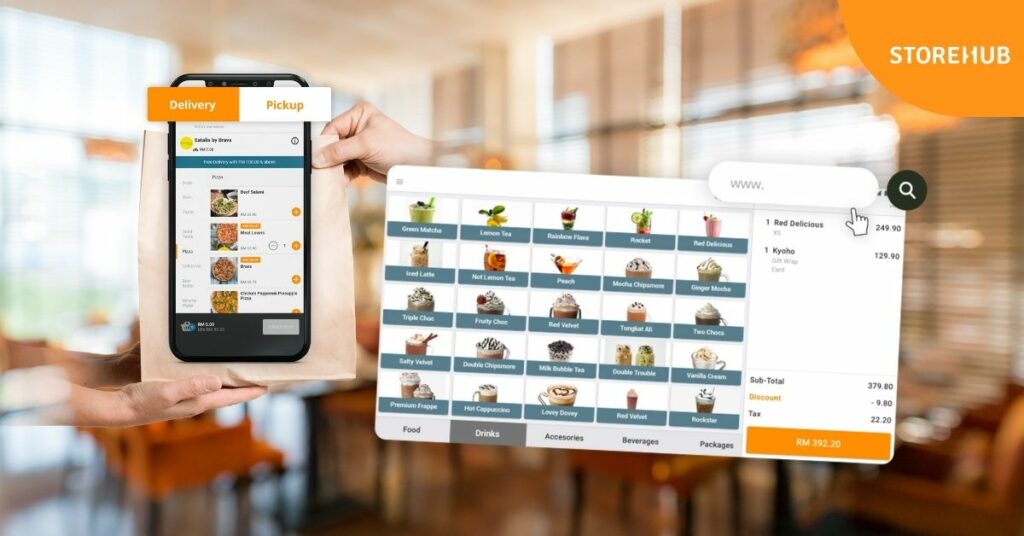 Online ordering has been a lifeline for so many restaurants these past 2 years.
Even after the peak of COVID-19 and the return of dine-ins, food delivery has become a new consumer habit whereby 52% are still dependent on online ordering today.
So it's safe to say that this norm is here to stay.
However, with 2 main types of online food ordering systems available to you – 1st party system and 3rd party system. You'd want an integrated online ordering system (like Beep Delivery) that lets your customers order directly from your restaurant for self pick-up or delivery instead of using 3rd party services.
This helps you eliminate expensive 3rd party delivery fees and take better control over your customer experience.
Learn more about food ordering systems and their differences here!
Adopting the right technology means preparing for the future
Instead of choosing which technology to get, why not get it all and more in ONE single platform – the StoreHub ecosystem!
More than just a POS system, it's a powerful omnichannel system that helps you streamline operations so you can focus on delivering the BEST possible experience for your customers.
Don't wait! Future-proof your F&B business today!
Power your F&B business with StoreHub's all-in-one restaurant management system now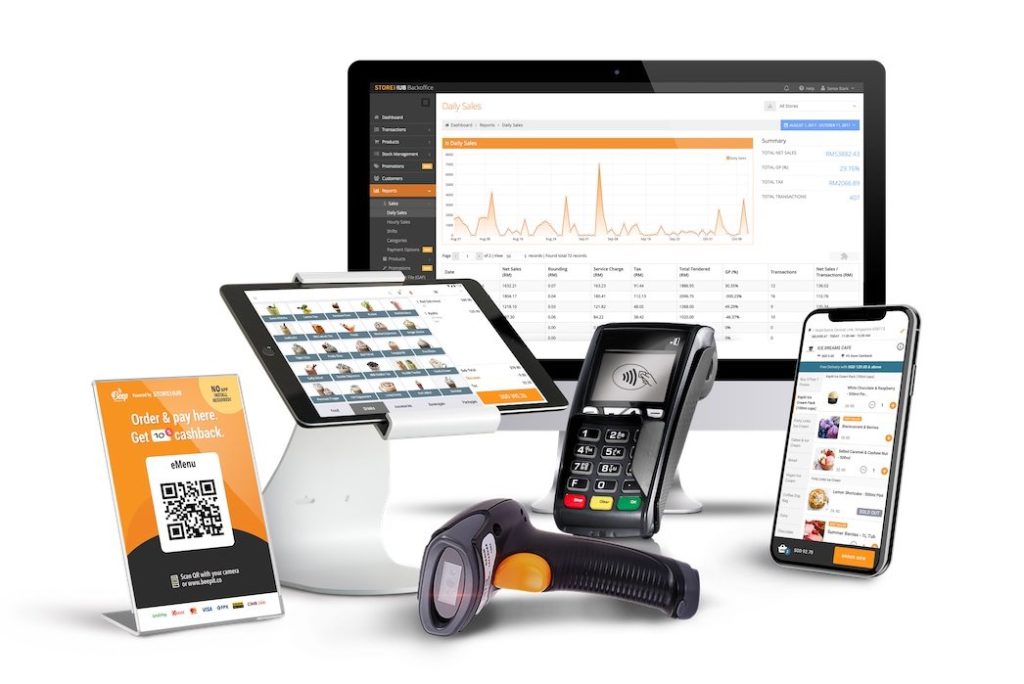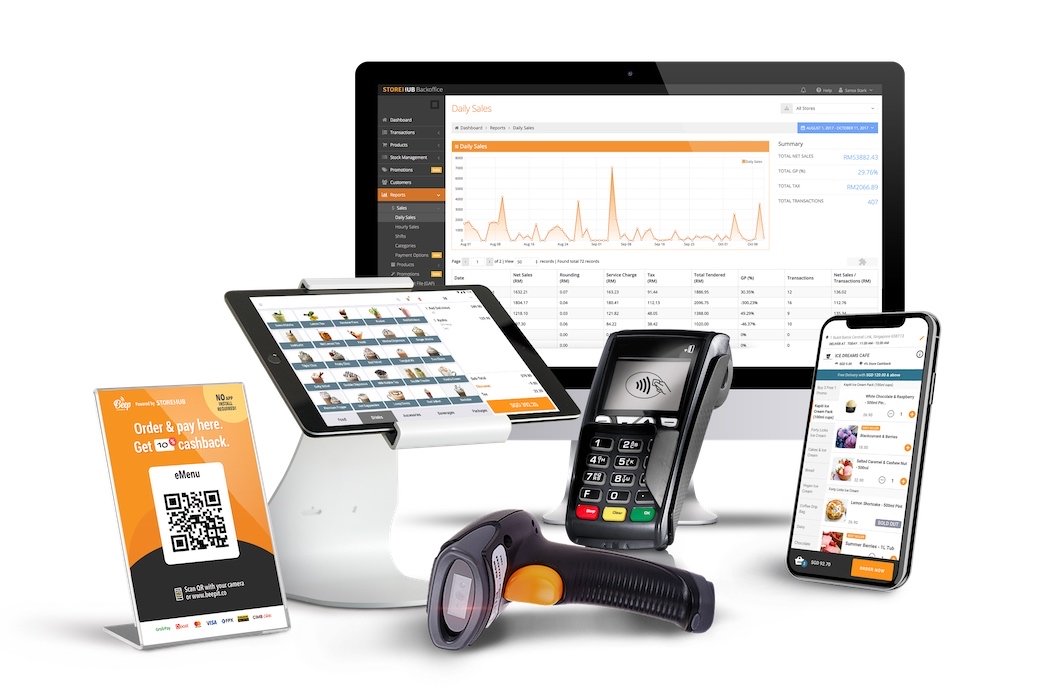 Click here to apply for your FREE StoreHub demo