Reading Time:
7
minutes
Running a social media account for your business on Instagram can be quite overwhelming, especially if you've never done it before. Not to worry, though! We've compiled a comprehensive list of 9 Instagram marketing tips that can take your F&B business to the next level:
1. Optimise your IG profile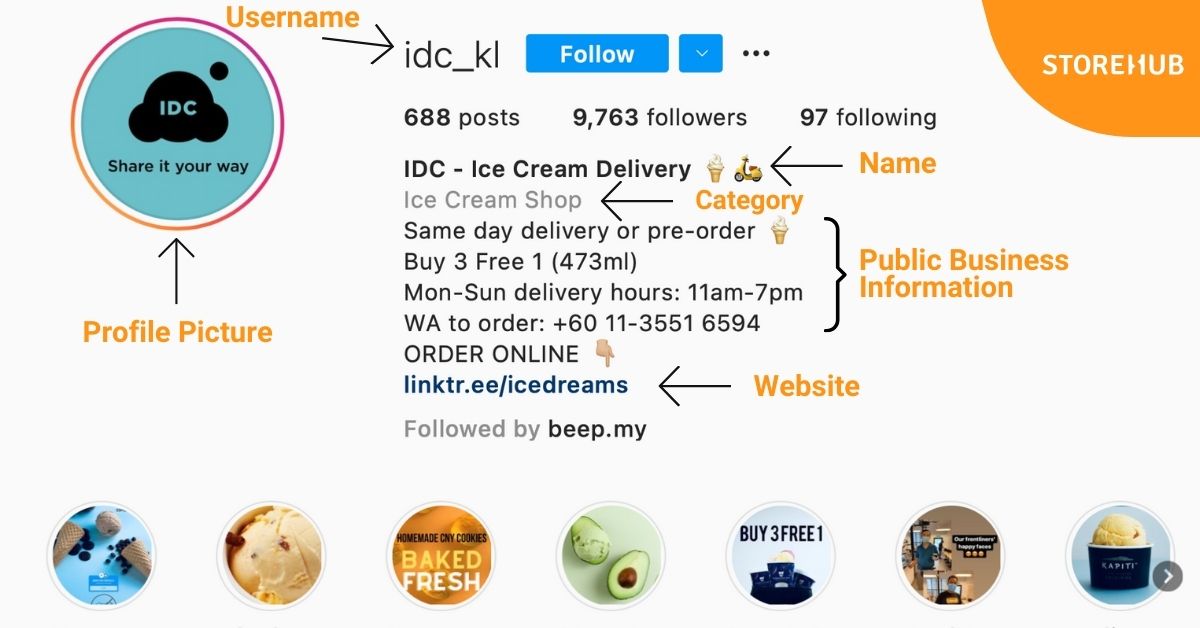 Images via @idc_kl/Instagram
Starting out, you need to make sure you've got a Business account set up and NOT a personal account. This will grant you access to advanced features, such as Instagram Insights, which will help you understand your audience better.
The next step is to optimise your Instagram profile to include all relevant details such as your username, category, website, bio and public business information.
Your profile picture also needs to be carefully selected to truly convey what your restaurant's brand is all about.
An example of a complete Instagram profile that is instantly recognisable is IDC's Instagram profile.
New visitors can easily determine that IDC sells ice-cream based on the information provided. We can also gauge from their profile picture that their main core value centres around the idea of sharing ice cream with others.
2. Build an aesthetic grid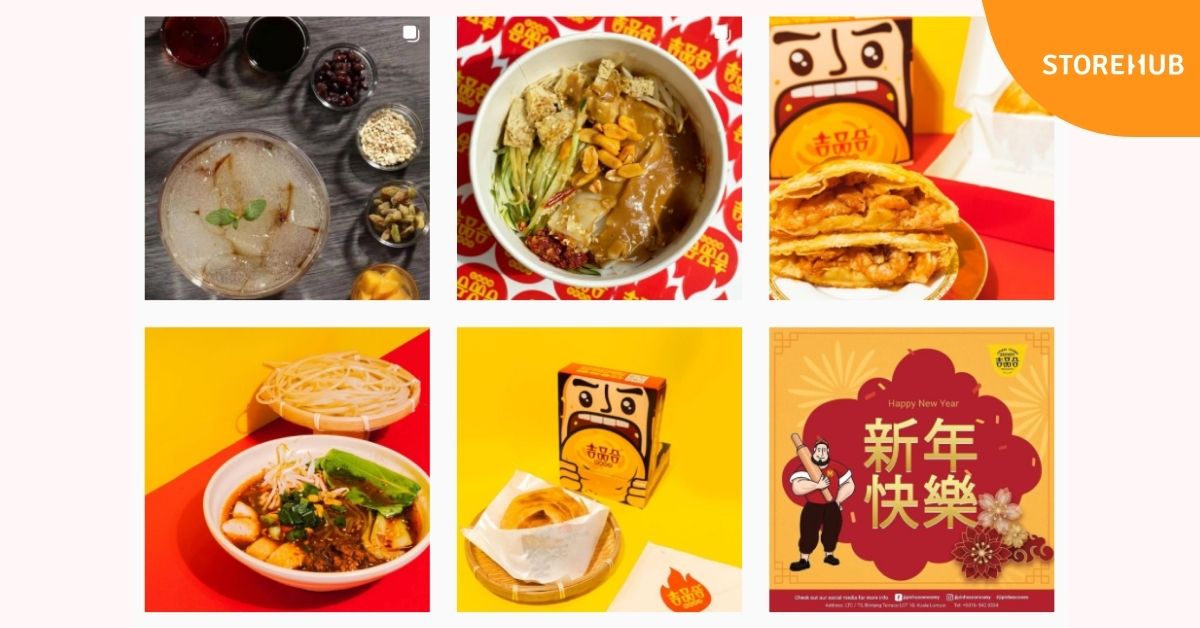 Images via @jipinhesconesmy/Instagram
Posting yummy food photos on your feed is one thing, but having a cohesive-looking Instagram grid could make the user journey a more seamless and aesthetically-pleasing one.
When somebody visits your profile, you'd want them to feel at ease when scrolling through your feed.
Here are some ideas to consider when designing your IG grid layout:
Commit to a colour palette and design your posts based on the combination of colours chosen
Jipinhe Scones MY has a very cohesive feed colour palette as it incorporates its signature yellow colour into a majority of its posts. This is aligned with its brand colour and the colour of their tasty scones.
Create a checkerboard effect on your feed by alternating between two different types of photos, text fonts or colours

Break up your grid into squares to form a whole image
Following any of these tips could help to spice up your profile feed. Just make sure to keep your brand in mind when designing it!
3. Connect with customers using IG stories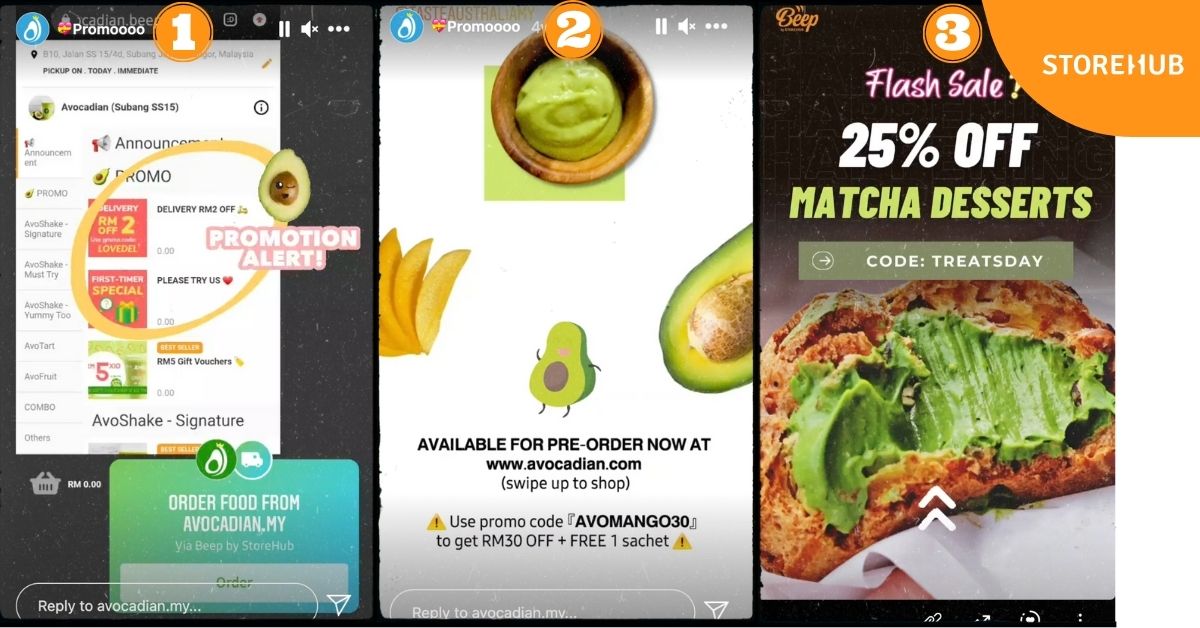 Images via @avocadian.my/Instagram & @beep.my/Instagram
Instagram Stories are effective in putting your brand front-and-centre on your followers' feeds without really having to worry about the right timing.
In comparison to feed posts, Stories allow its users to engage with their audience as freely as they want to by adding polls, quizzes and custom stickers.
If you have a special food offer coming up or you're about to launch a new menu item, IG stories are the perfect vessel to generate a lot of buzz and interaction.
Avocadian MY does this very well by posting a series of Stories with stickers to create hype around their new promo codes.
We recommend creating Instagram Stories templates on FREE design tools such as Canva before posting. This is to help inject more of your brand identity and personality and brand identity into your Stories.
4. Know your #hashtags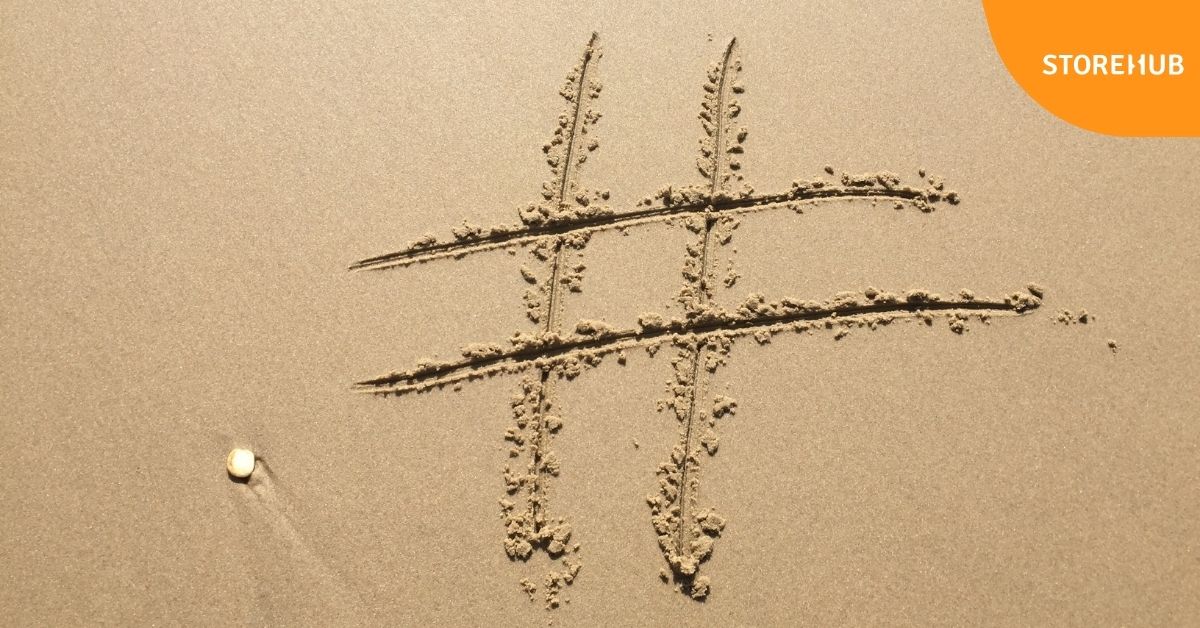 Instagram is a massive platform that's brimming with competition, especially for F&B businesses.
So how do you set yourself apart from your competitors and get more people to find out about your restaurant?
The answer to this is the effective use of hashtags. Hootsuite recommends about five to nine hashtags per post. Any more than that can actually decrease your post's engagement and make it look spammy.
If there are certain hashtags that you must include without overwhelming your post caption, you have the option to post these hashtags in the comments section the post.
We also recommend you use local hashtags such as #makanmakan or #cafemalaysia to drive local traffic to your posts.
To find the best hashtags that's most relevant to your restaurant, you can search for popular keywords using Google Search or take note of Instagram hashtags that are currently being used by your competitors in their top posts.
5. Grow organically using IG guides
Images via @sugarandi/InstagramInstagram Guides are a feature that allows users to build listicles using their very own pre-published posts or posts taken from other public accounts. You can also include products and places in your guide as well.
Essentially, they're like blog posts that can be accessed from one's Instagram profile.
If your restaurant is looking to organise your feed into different themes or food categories, this is the perfect feature for you!
Our Beep restaurant partner, Sugar and I, posted a series of Instagram Guides to shine a spotlight on various product and brand updates such as new flavours of bombolonis and custom cakes that they've made.
Check out Hootsuite for a step-by-step guide on how to create an Instagram Guide.
6. Entice your audience with IG reels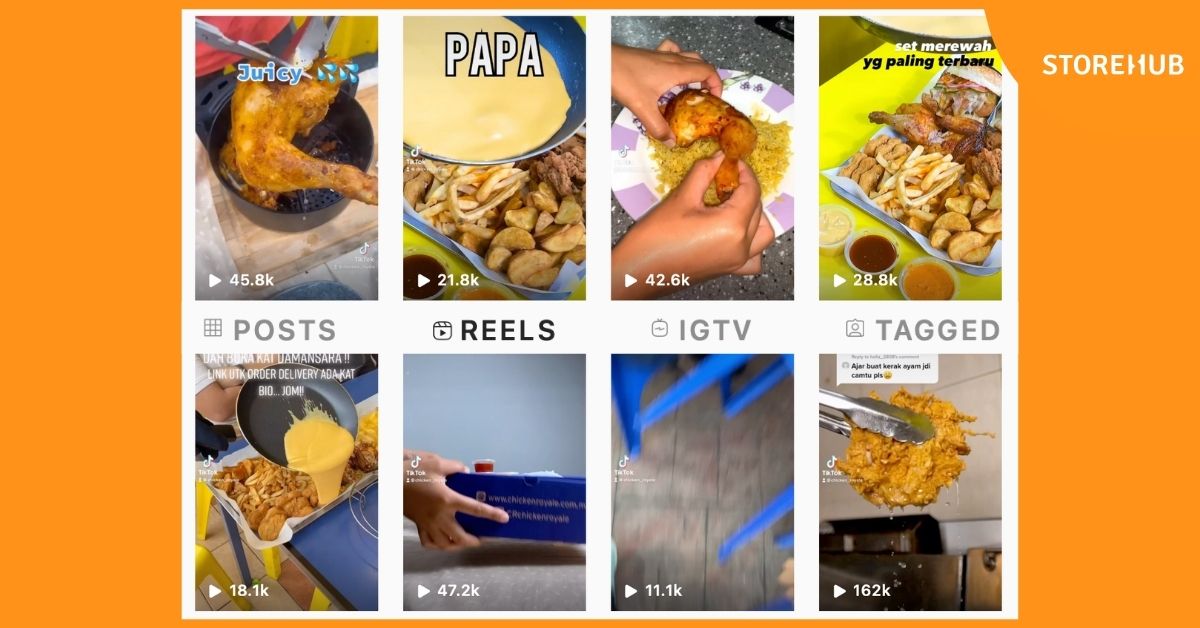 Images via @chicken_royale/InstagramSometimes, you just want to let your food speak for itself – that's where Instagram Reels comes in!
Reels are 15-60 second multi-cut videos that can be viewed by other users in the Explore page or in the Reels feed on your profile.
Later.com does a great job of explaining the process of creating your own Instagram Reels.
Highly shareable short-video formats are all the rage right now (thanks to applications such as TikTok), and Reels are your best bet to maximise your reach.
Reels also allow plenty of room for creativity. So, when you're ready to film and edit an Instagram Reel about your restaurant's newest set meal, feel free to play around and be a little cheeky with it!
Chicken Royale is an example of a restaurant that posts fun and engaging Reels. Across the 93 Reels that they've posted so far, they have accumulated an estimated total of 4.9 million views!
7. Effectively use paid ads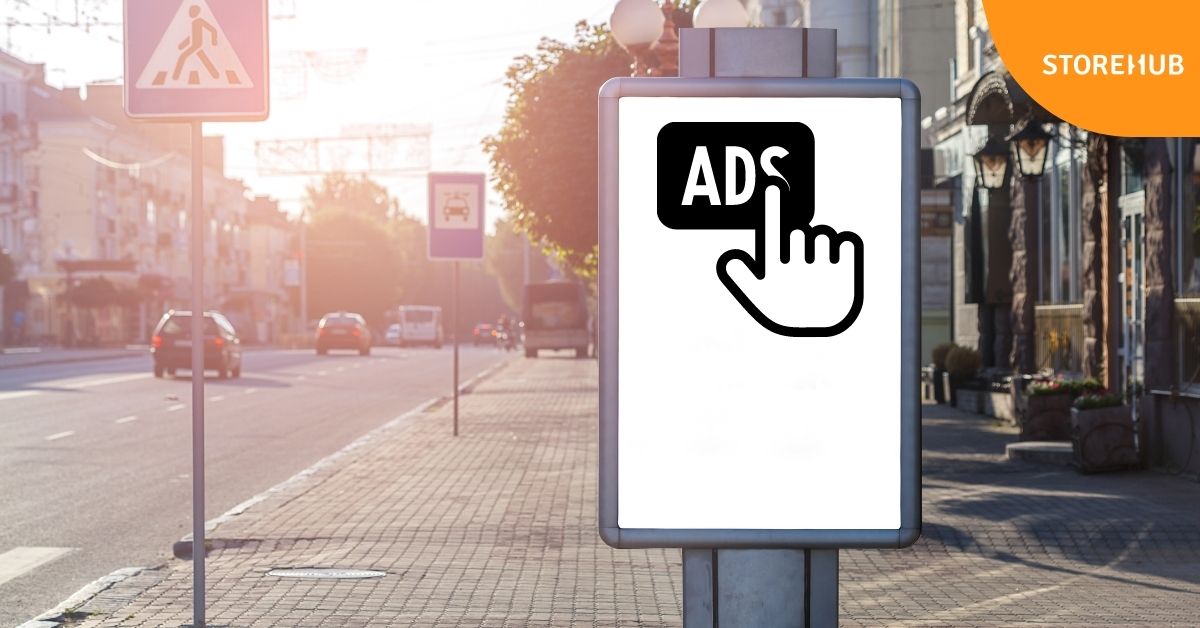 While organic social media marketing leveraging feed posts, Stories, and Reels should be at the core of your strategy, you should definitely look into paid ads on Instagram as well.
As a starting point, we recommend allocating a small budget to helping boost your best performing organic content so that you are able to reach a wider audience.
Next, you can create new lookalike audiences that are similar to your current audiences, but have never been acquainted with your content – and proceed to target them as well.
And lastly, a must-do for all restaurants is to reach out to existing audiences using retargeting ads to bring them back to your profile. This increases the likelihood of repurchase.
We know dipping your toes into Instagram ads may feel quite daunting at first, but with more patience and experience on your side, you will be a master in no time!
8. Leverage analytics tools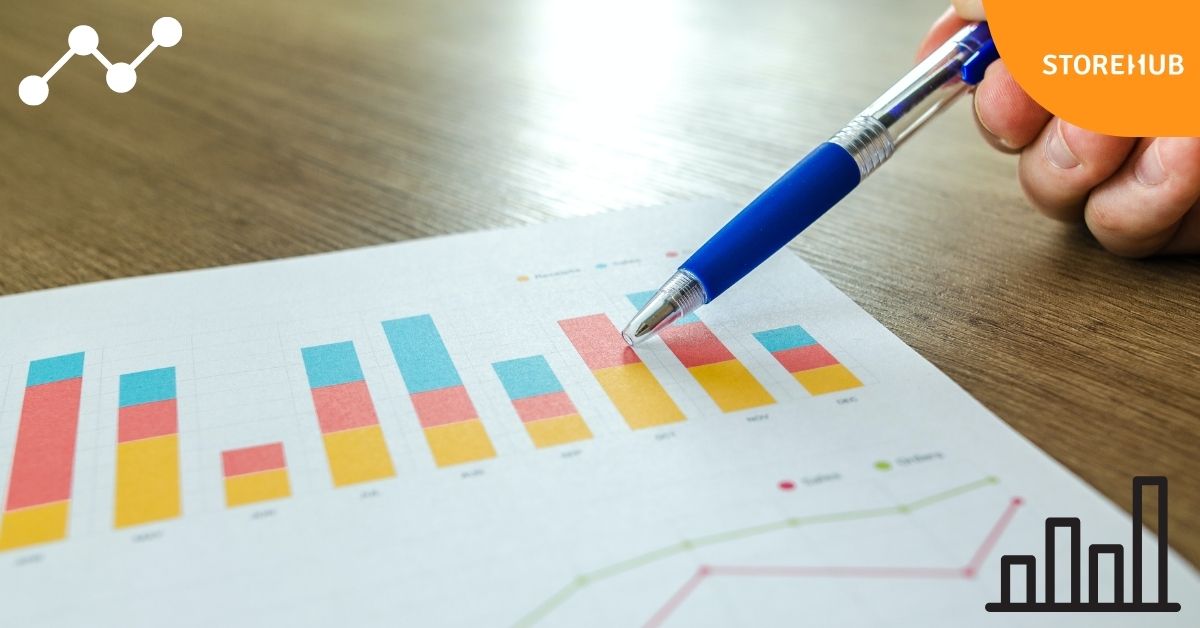 There's no point creating and posting so much content on Instagram if you have no clue who your audiences are.
One of the best ways to study your audience and track the performance of your posts, Stories, and Reels is by referring to Instagram Insights.
Additionally, if you want to dive deeper into your data, there are plenty of other analytics tools available such as Hootsuite and Eclincher.
Looking at your data, you might be wondering which Instagram metric you should be looking at. While each metric is its own performance indicator, the most important one to track is Engagement Rate.
Engagement rate is typically used to measure the level of engagement a content piece is receiving from audiences, and it is calculated using the formula:
(Engagement/Reach) x 100
NOTE: There are variations to this formula but the one above is most commonly used.
9. Timing is everything!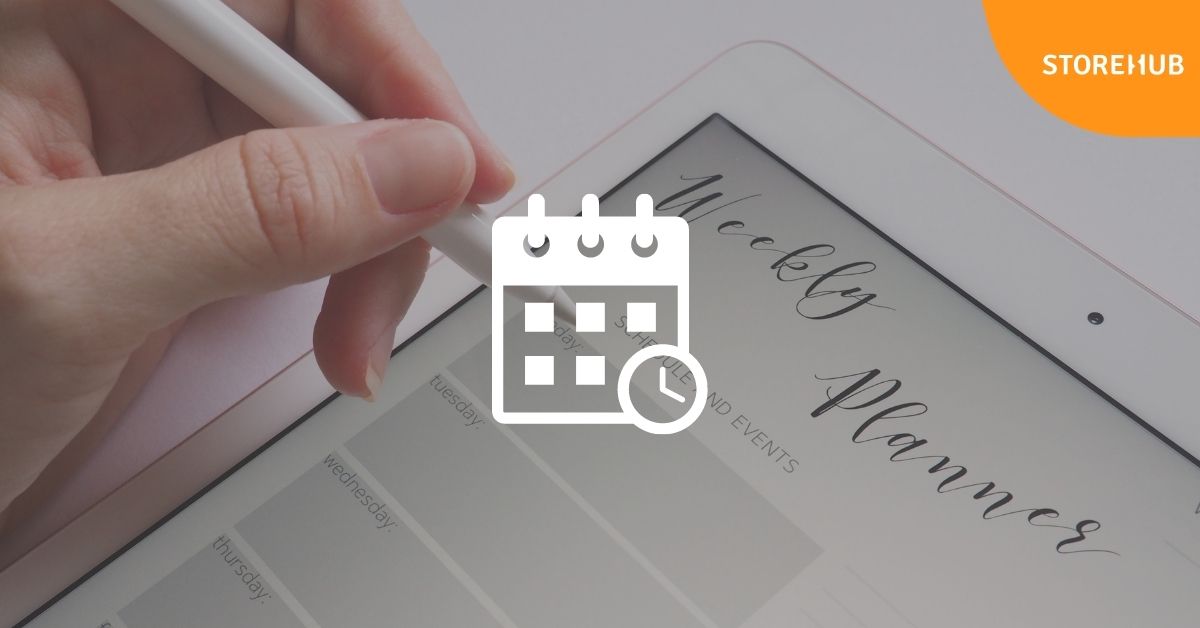 As a restaurant or café business, the best times to post your content on Instagram are before meals, when people are hungry and waiting to eat. For Malaysians, lunch typically starts at around 12:30pm and dinner is usually around 6:30pm.
This is because we want to tease people with delicious food to get them interested in ordering from you.
That being said, everybody's audience is different. Going back to Tip #8 on this list, it is critical that you first take a look at your audience behaviour data.
The 'Audience' section of Instagram Insights can actually show you the times your audience is most active, so do take this into consideration when determining when you should post.
If you've never scheduled your posts before, now's the right time to do it. You can utilise tools like Facebook Business Suite to help you plan ahead and make your posts more thought-out and engaging.
Time to experiment!
Food marketing relies heavily on visuals and Instagram is one of the most visual social media platforms out there. They are definitely a perfect match!
Now that you've arrived at the end, it's time for you to put these tips into practice. Also, the great thing about Instagram is you are able to get results almost instantaneously, which makes it easier to pivot your restaurant's strategy.
We can't wait to watch your restaurant blossom into a huge success! If you have any Instagram marketing tips that works for you, feel free to share them with us!
Power your business with StoreHub