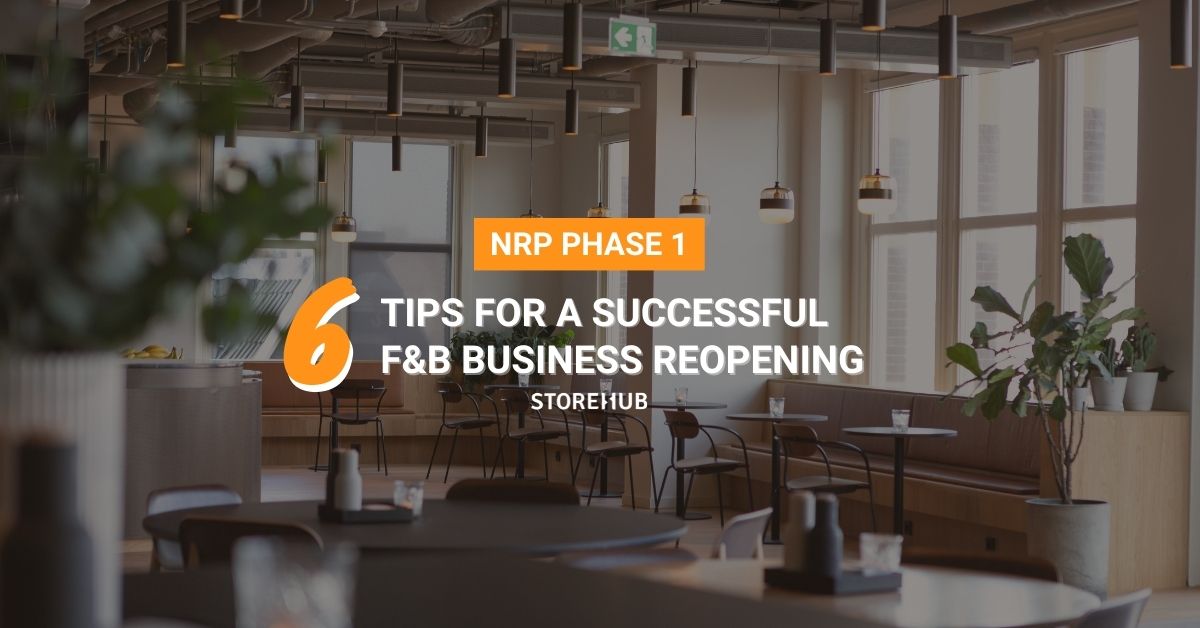 NRP Phase 1: 6 Tips For A Successful F&B Reopening
In case you missed it, the Malaysian government just announced that fully vaccinated individuals are now permitted to dine-in, even in states under Phase 1 of the National Recovery Plan (this includes KL and Selangor). 
This is great news for restaurateurs who have been at risk of permanent shutdown after sustaining only on takeaway and delivery orders over the last few months. Whether you're looking to reopen immediately or in the next few weeks, we've got you covered. Here are 6 tips for a successful reopening!
1. Take note of new standard operating procedures (SOPs)
2. Retrain staff and reorganise workflow
3. Streamline operations to manage multiple order channels
5. Contactless ordering and payment are key
6. When in doubt, consider the StoreHub ecosystem
1.  Take note of new standard operating procedures (SOPs)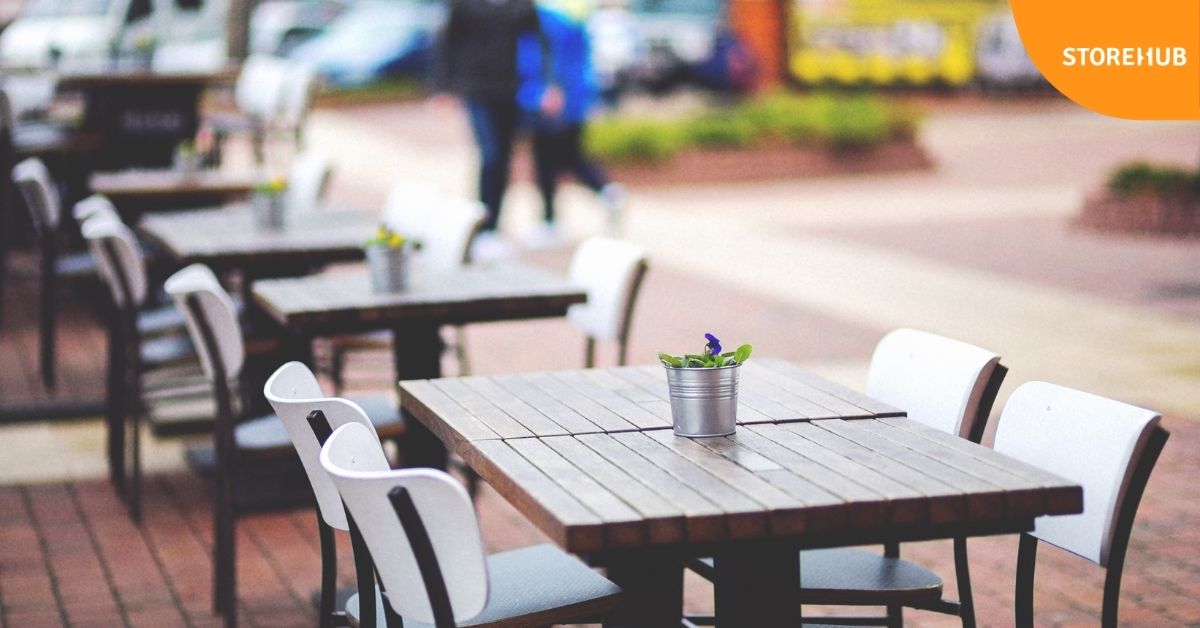 Under the new SOPs, restaurant operators are encouraged to set up more tables outdoors for better ventilation. This means that you'll need to reorganise your restaurant's floor plan to ensure proper social distancing between tables whilst also making sure that staff can move around easily when taking and serving orders.
2.  Retrain staff and reorganise workflow
In order to be allowed entry into your premises, customers are required to produce their digital vaccination certificate to prove that they are fully vaccinated. This is on top of ensuring that their temperatures are taken and that they scan the MySejahtera QR Code upon arrival. With these additional checks in place, you will need to retrain your staff and reorganise workflow so that operations run smoothly.
3.  Streamline operations to manage multiple order channels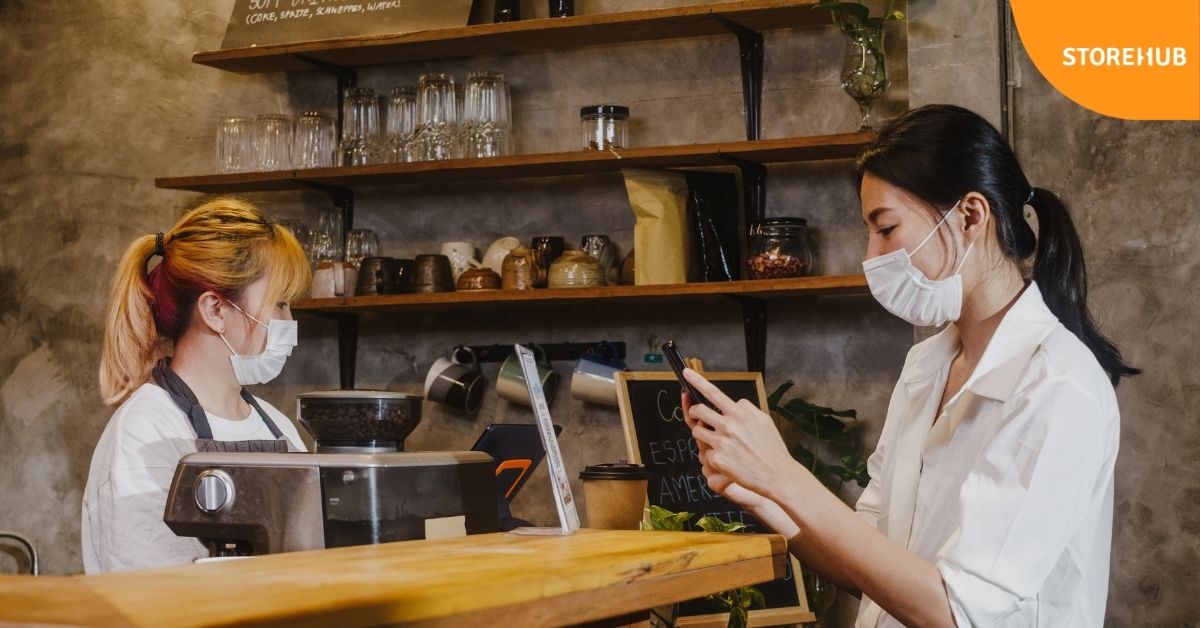 We expect that some customers may still be hesitant to dine in restaurants because of the alarming number of daily cases, despite the relaxation of restrictions. Now, F&B business owners will need to manage multiple order channels  – dine-in, takeaway, and delivery. That's why it's important to streamline your operations so that you are able to handle multiple orders at once without compromising on service and product quality.
4.  Ensure proper hygiene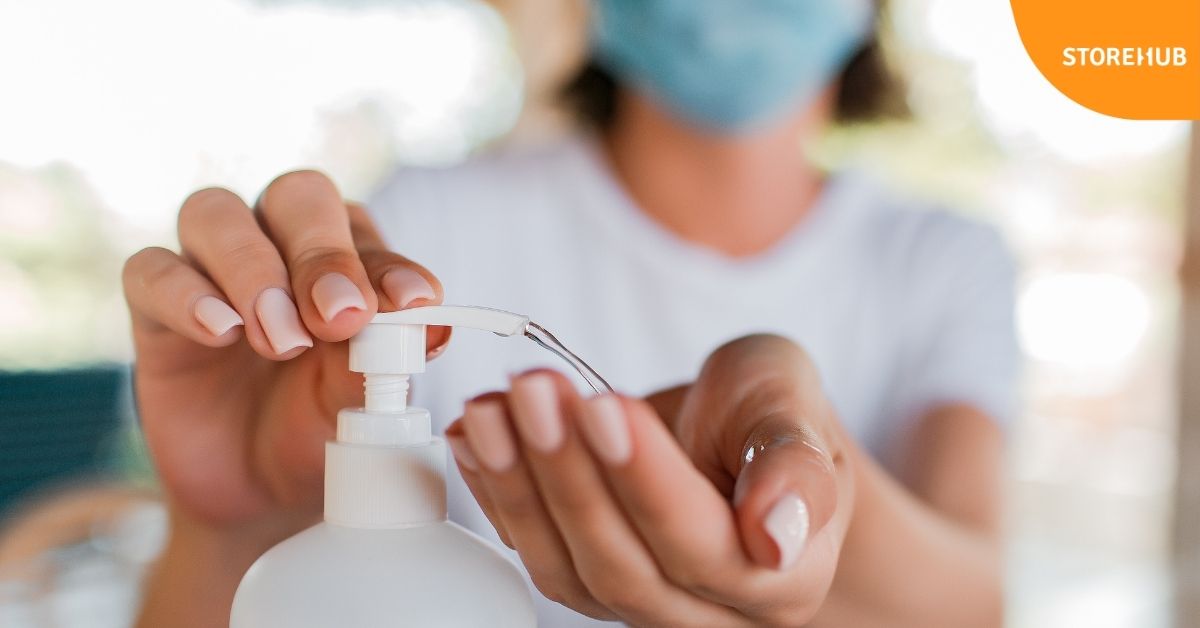 This may be a no-brainer, but hygiene is of utmost importance at this time. Be sure to regularly disinfect your premises, equip your staff with gloves and face masks, as well as provide hand sanitisers in different corners of your restaurant. You'll also need to deploy staff to perform spot checks on customers, making sure that they keep their masks on at all times unless they are eating or drinking.
5.  Contactless ordering and payment are key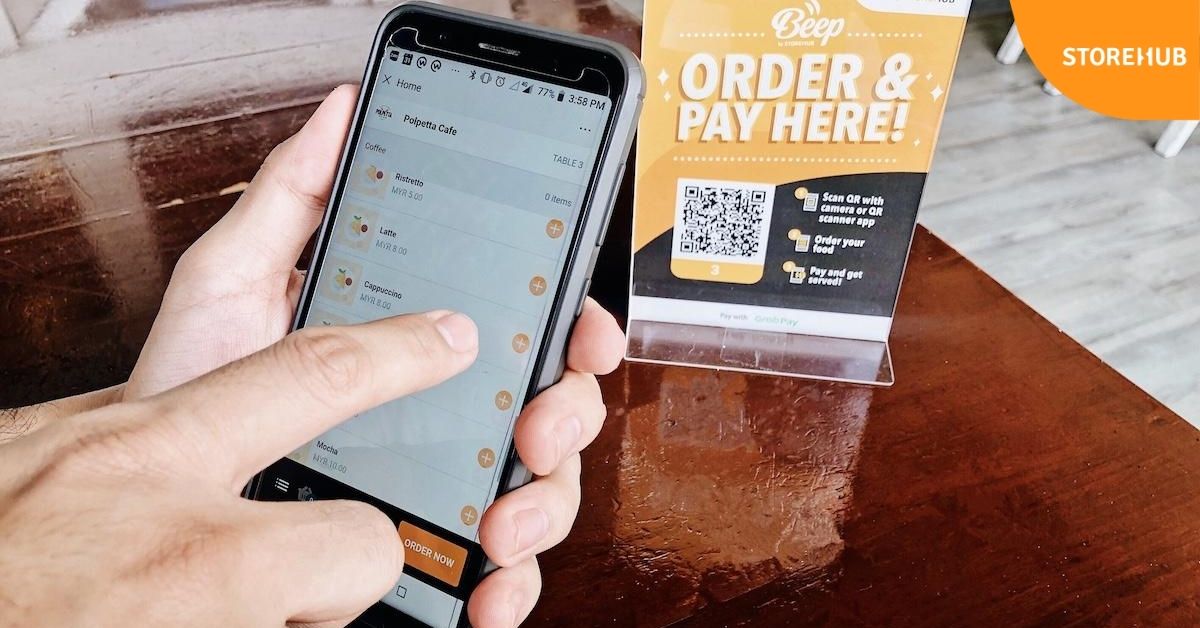 The traditional way of ordering typically involves customers as well as staff touching menus, bills, and receipts. At this time, business owners are urged to practice contactless ordering and payment in order to mitigate the spread of COVID-19.
6.  When in doubt, consider the StoreHub ecosystem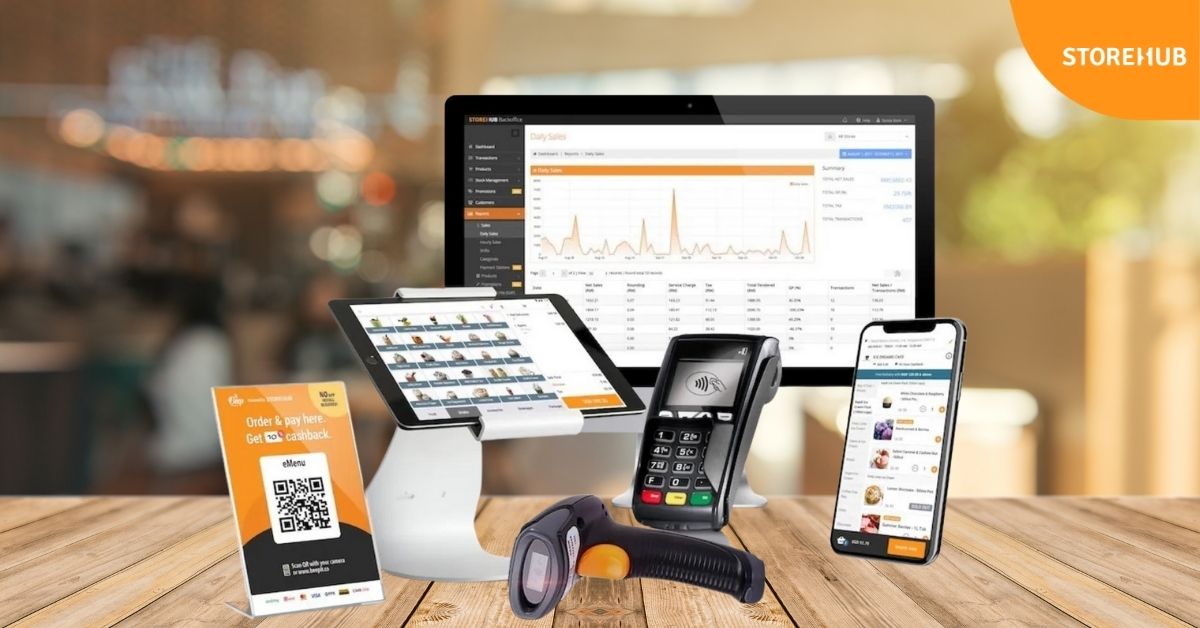 Adapting to the new normal can be difficult, especially after a long hiatus from dine-in operations. That's why the StoreHub ecosystem is designed to make it easier for businesses to get back on their feet during this time – it's easy to set up, and best of all, it doesn't come with a hefty price tag.
Our

cloud-based POS system

allows you to store and manage employee, customer and inventory data securely. It is also accessible anytime, anywhere – even when you're not on-site. 

Beep QR Order

is a contactless ordering and payment system that helps you to serve customers safely and more quickly. Your customers will be able to view your menu, order, and pay by scanning a QR code on their mobile phones. It can also store and track customer data for contact tracing purposes, as well as if you're looking to run special promos / a customer loyalty programme via Beep Cashback. 

Beep Delivery

enables F&B businesses to reach more customers at a much lower cost compared to other delivery marketplaces. Customers can opt to self pick-up their orders or get them delivered to their doorsteps.
All this, including real-time insights about your business so that you are able to grow and engage your customer base.
It's time to get started
The future is here. It is absolutely critical to adapt your F&B business to these  changing times in order to thrive – and we're committed to helping you get there.
Power your F&B business with StoreHub's all-in-one restaurant management system now