Reading Time:
7
minutes
2020 is a challenging year for business due to the coronavirus disease (COVID-19) outbreak.
Not only is it impacting the lives of people around the world, it is also impacting the global economy, and locally, it will have an impact on small business owners.
So what can you do as an entrepreneur during these challenging times?
Here are some practical tips for your business during the coronavirus (COVID-19) outbreak.
1. Prepare a Business Continuity Plan (BCP) for coronavirus (COVID-19) 2020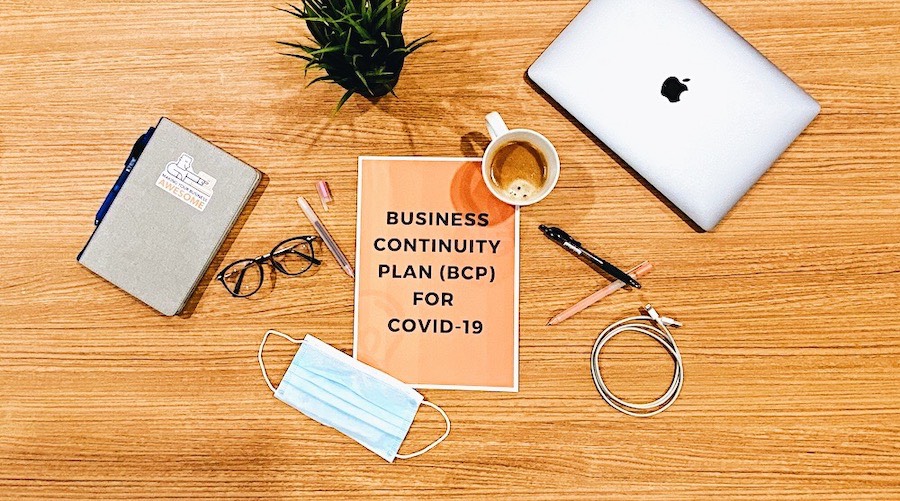 What's a Business Continuity Plan (BCP)? A Business Continuity Plan (BCP) is a plan that outlines processes and systems to help you prevent and recover from potential threats to your business. The plan ensures your employees and assets are protected and will be able to recover quickly in the event of a disaster.
In this case where coronavirus (COVID-19) is involved, a Business Continuity Plan (BCP) plan will help you to:
protect your employees
minimise the risk of your store spreading the disease
ensure that plans are in place in case any of your employees are quarantined or infected
ensure alternative arrangements with your customers, suppliers, and any other relevant parties so that your business can continue to operate
Your coronavirus (COVID-19) Business Continuity Plan (BCP) should include the following:
Human resource, customer, and supplier management

Processes and business functions

Internal and external communications
Human resource, customer, and supplier management
Plan for the continuity of leadership

Plan for working and scheduling arrangements

Review HR policies – sick leave, overseas travel

Get health and travel declarations from employees who travelled to China/South Korea/Japan/Northern Italy/Iran/the Middle East in the past 14 days

Review health insurance policies
Processes and business functions
Educate employees on good personal hygiene and infection prevention/control

Ensure adequate training and supply of disinfectant, hand sanitiser, masks

Develop health screening plan (fever scanning)

Monitor coronavirus (COVID-19) development and directives from the government

Plan for cleaning and disinfecting store if it's exposed to suspected or confirmed cases of coronavirus (COVID-19)
Internal and external communications
Prepare communication plan in case your store is involved in a coronavirus (COVID-19) case

Identify key stakeholders and prepare them on a contingency plan during the outbreak

Ensure that employees know their roles and responsibilities during the outbreak

Set up communication channel so employees can ask questions/report their status
2. Enable food delivery for your F&B business ASAP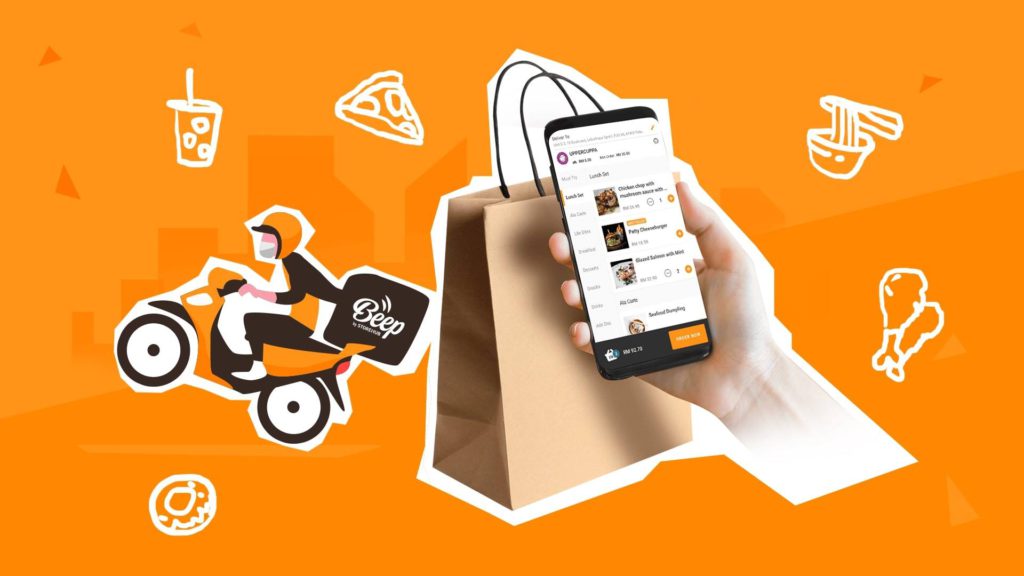 With movement restricted, and people encouraged to stay at home, F&B businesses are reporting a ~30% increase in food delivery requests. During a COVID-19 lockdown (like now), both businesses and Malaysian consumers are going to need food delivery more than ever.
If you've ever wondered if you should hop on the food delivery bandwagon – now's the time.
Here are some options
Get on a food delivery marketplace like GrabFood or Foodpanda (catch is their service fees go as high as 35%)
Enable food delivery for your shop with services such as Beep Delivery by StoreHub, which charge a heavily subsidised commission fee
TIP: Promote your food delivery across all your social media channels, send out an SMS blast to your customers, and update your Google My Business profile to get traffic to your site.
3. Offer contactless payments like ewallets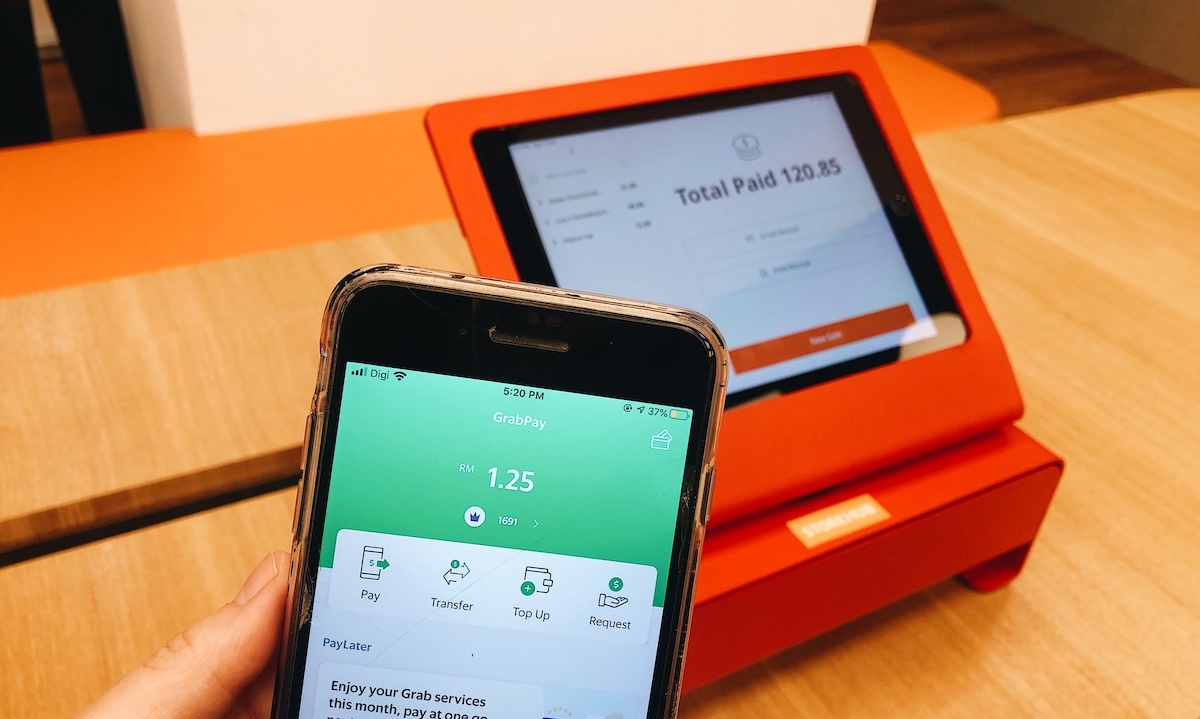 The Telegraph reported that according to the World Health Organisation (WHO), banknotes may spread the coronavirus (COVID-19) disease.
This is because banknotes change hands often, so they can pick up all sorts of bacteria and viruses.
It's even gotten to the point where China and South Korea are disinfecting/isolating/burning old or dirty notes.
So if you've ever wanted to try and implement contactless payment options like ewallets in your physical store, now's the time to do so.
Some contactless payment options that you can accept are:
Credit card terminal with contactless payWave feature
QR pay
Ewallet
You should still look into offering more contactless payment options even without the coronavirus, because there has been a rise in electronic payment preference over cash recently.
Malaysia, for example, saw that 74% are becoming less reliant on cash and prefer to use electronic payment methods instead.
TIP: Promote your contactless payment options in light of the coronavirus on social media to improve your brand perception online.
4. Use a POS system that allows you sell online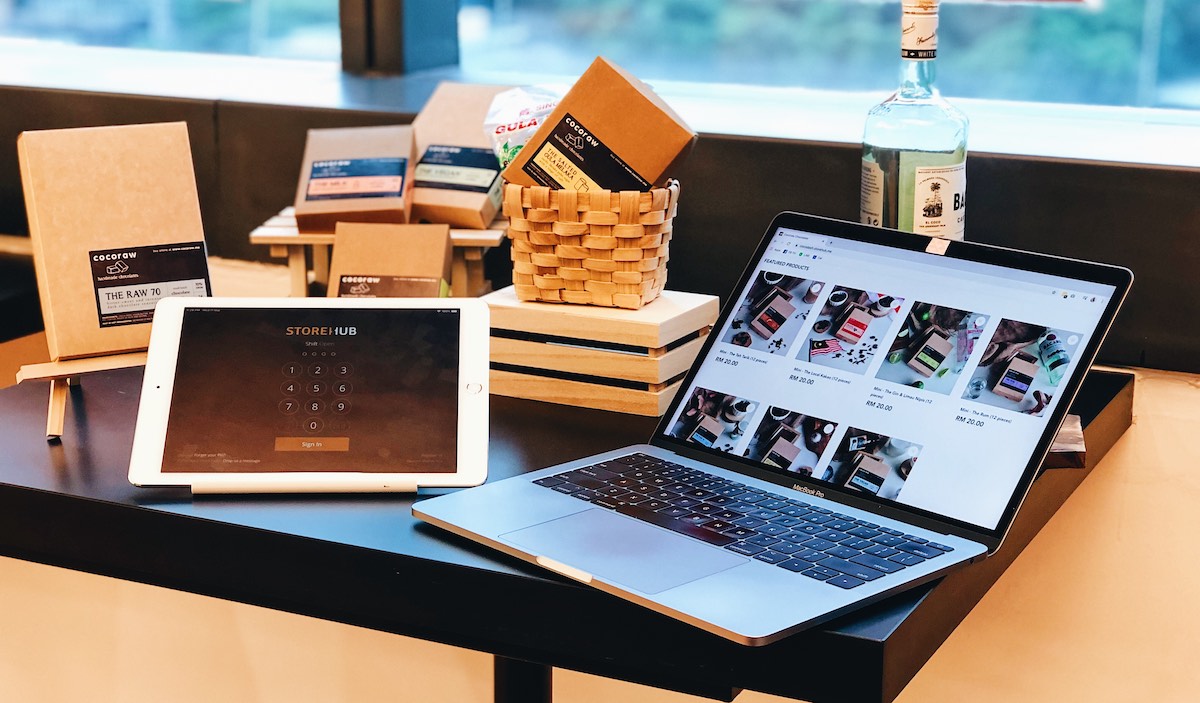 People are more reluctant to go out now due to the rise of coronavirus (COVID-19) cases.
And less people outdoors means less sales for physical stores.
Yikes!
So what can you as a business owner do during this time to keep generating revenue for your store?
One clear option is to sell online.
This will allow customers to still shop with you, but, from the comforts of their own homes.
It also minimises the risk of a coronavirus infection in your physical store.
As an example, Master Kong, an instant noodle and beverage producer in China, moved its focus away from offline to online in anticipation of hoarding and stock-outs due to the coronavirus (COVID-19).
So set up your online shop with a POS system like StoreHub, which comes with an ecommerce feature that lets you sell both online and offline easily, because it automatically syncs all your available products.
This omnichannel way of stock management lets you know exactly how much total stock you have left.
And this is especially important during this time because of ongoing shipment and supplier delays.
Once its set up, promote your online shop via social media/SMS/WhatsApp/email so people know that you're now selling online.
5. Use a table ordering system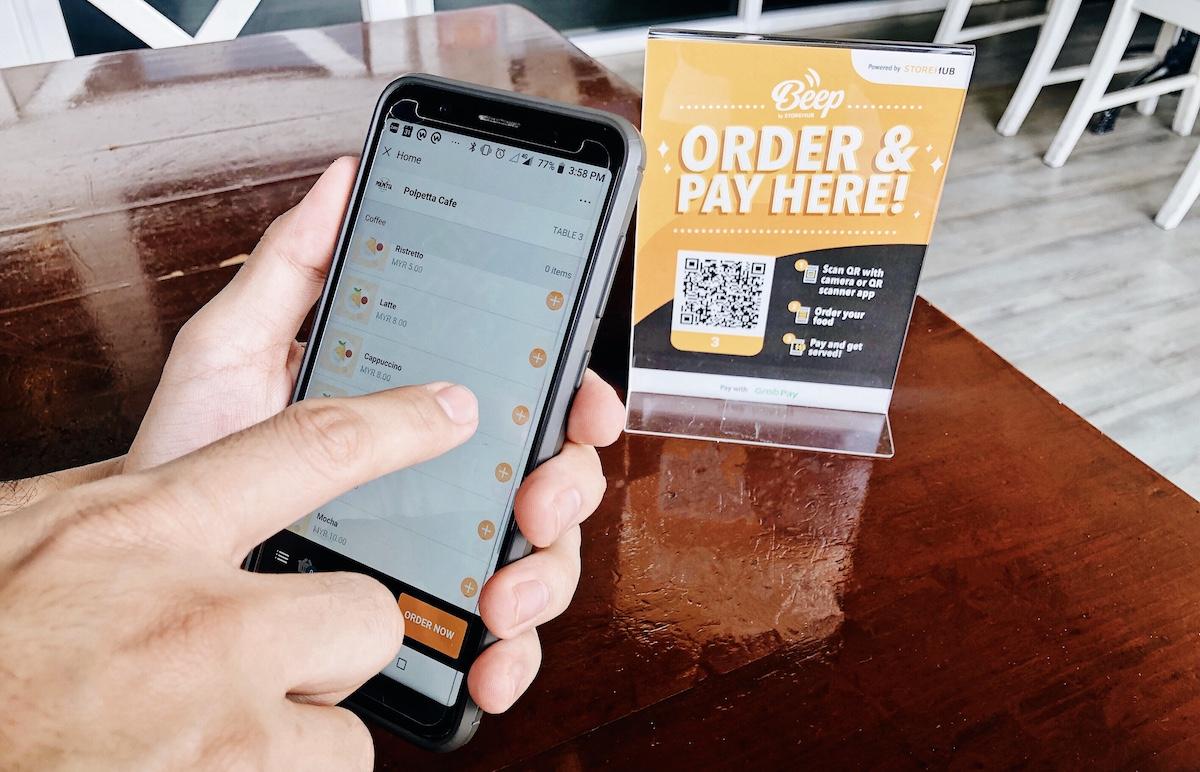 F&B businesses will be heavily impacted by the coronavirus.
What you can do to help reduce the fear of infection by customers is to minimise human contact and to promote cleanliness in your store.
One way to reduce the amount of human contact required is to automate the ordering and payment process.
You can do so by implementing a table ordering system like Beep Order for your F&B business.
This sort of system allows your customers to simply scan a QR code in order to view your menu, place an order, and make payment.
This is beneficial for them as well as your staff.
Other benefits for introducing a table ordering system include:
increased order accuracy
increased table turnover rate
improved business operations
6. Provide soap and hand sanitiser in-store to promote cleanliness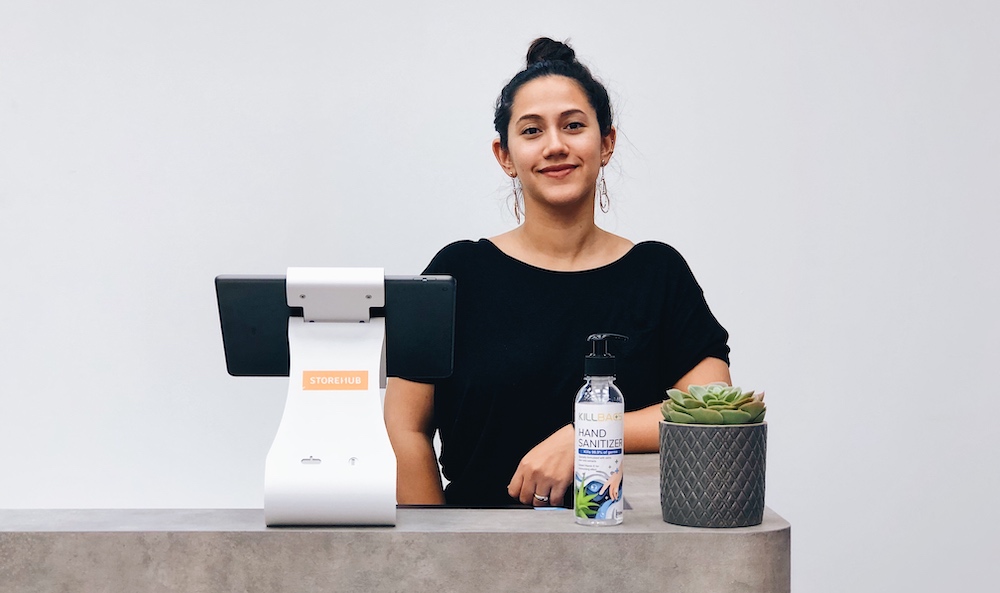 Getting coronavirus on your hands only leads to infection, when it's transferred from your hand to your mouth, nose, or eyes.
So it's important to keep your hands clean by either:
washing your hands with soap and water for 20 seconds
using a hand sanitiser with at least 60% alcohol like:

Purell

Dettol

Safercare Plus
Here are some simple (albeit not foolproof) coronavirus prevention steps that any brick-and-mortar store can immediately take to protect your employees and customers:
putting up educational signs on proper hygiene processes
providing soap at your washroom sink
placing alcohol-based hand sanitiser on your checkout counter and near your exit doors
7. Run promotions and a customer loyalty program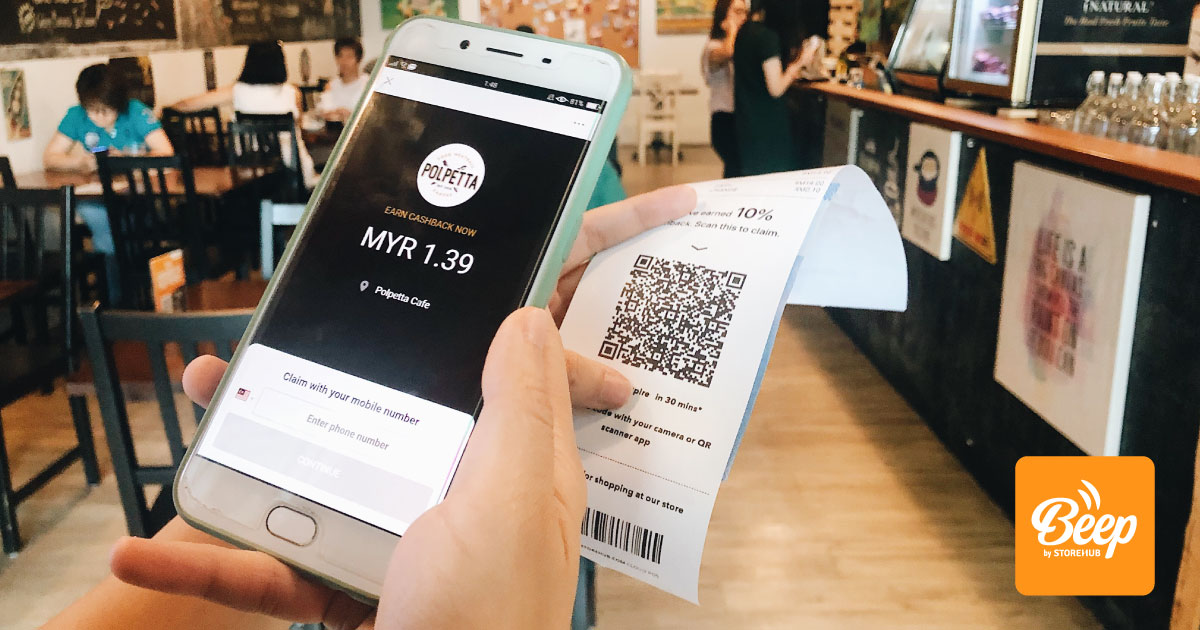 Sales and foot traffic are down for a lot of brick-and-mortar stores in countries with rising coronavirus (COVID-19) cases, especially the stores that don't sell daily life essentials like toilet paper and canned food.
But there is one thing that we've been hearing in the small business community in Malaysia (and even Thailand), which has helped these physical stores stay afloat.
And that is…
Their loyal customers.
This makes sense, because according to our data, loyal customers spend up to 3 times more than new customers.
So getting your customers to keep coming back is an important thing that you need to focus on during this time where we predict to see a drop in retail sales.
Here are two things that you can do:
Run promotions to encourage spending
Run a customer loyalty program like Beep Cashback so you can collect your customers' info in order to better reward, sell to, and communicate with them to keep them coming back
Be sure to use social media, messages, and email to tell your customers if you're running either.
8. Level up your branding and social media game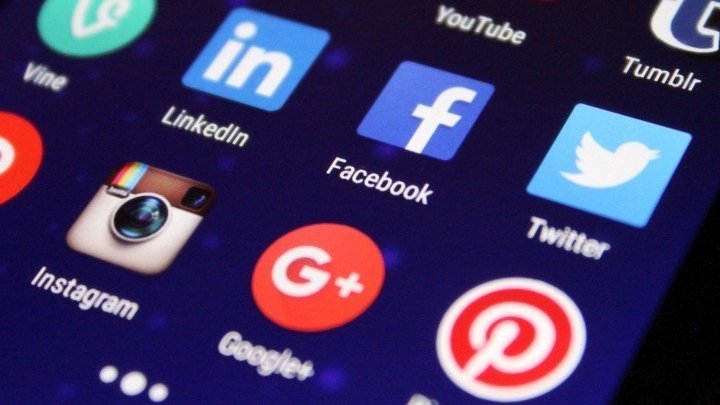 As a small business owner, you are at the heart of your community and you also play an important role in the economy.
So what you have to say matters.
Use your voice and brand during this time to post about what you're doing for your business, employees, and customers, whilst also educating the general public about the coronavirus.
Some social media posts you can come up with are:
highlights of your safety and hygiene processes to minimise the risk of the coronavirus spread and infection

coronavirus dos and don'ts, coronavirus misconceptions
motivational tips for other business owners

highlight coronavirus (COVID-19) relief efforts or government organisations that you've supported

shoutouts for your loyal customers who shopped with you recently, thanking them for their support
We hope you find these coronavirus (COVID-19) tips helpful for you and your business.
Please comment below if you have your own helpful tips to share with other business owners out there.
In the meantime, stay safe!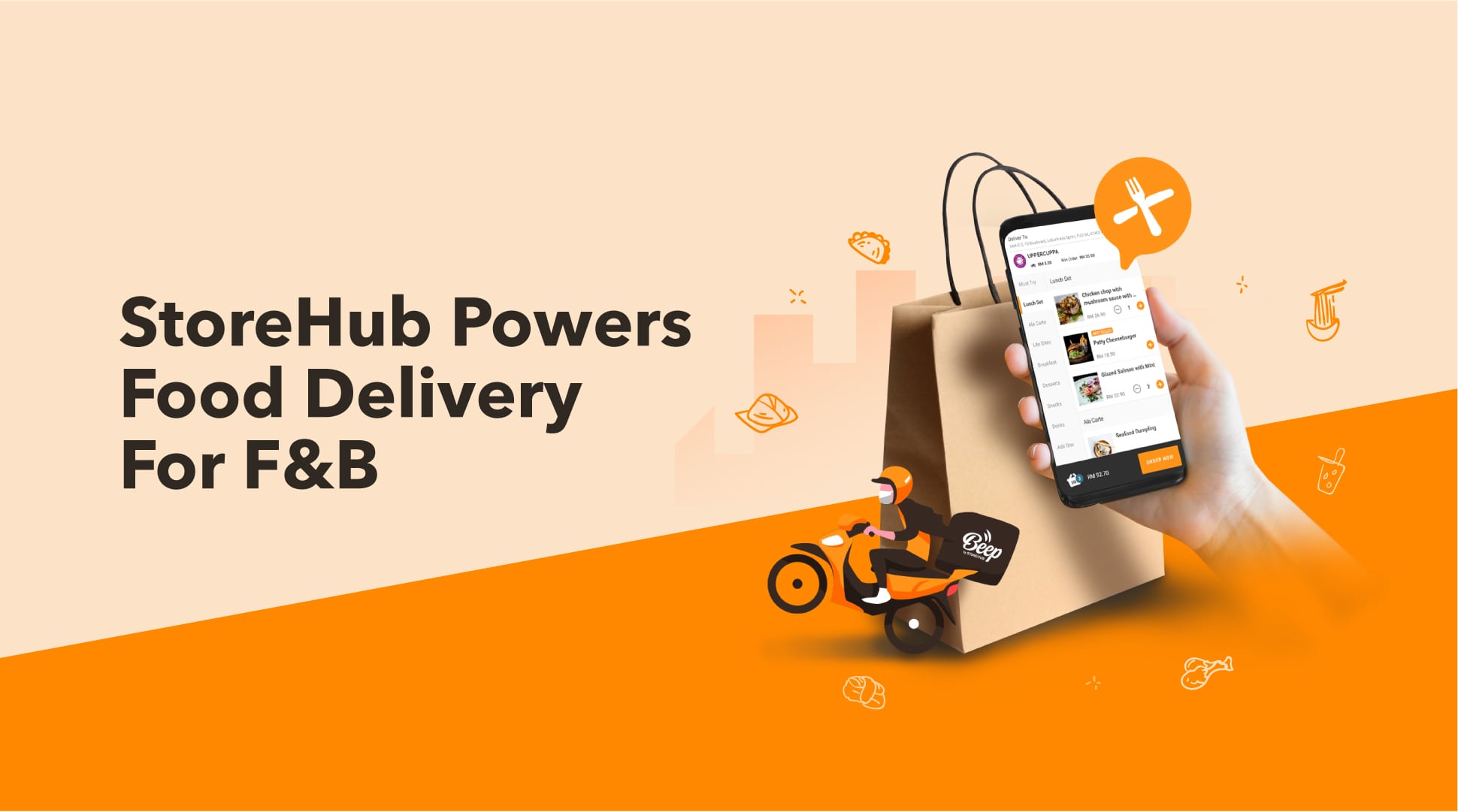 Fill up this form to find out how to unlock food delivery for your F&B biz.