KL, Selangor, Putrajaya CMCO SOP UPDATE:
Following the advise from the Health Ministry, Malaysia's government decided that Selangor, Kuala Lumpur, and Putrajaya will be placed under a Conditional Movement Control Order (CMCO), reported the New Straits Times on October 12.
This second CMCO came into effect on midnight, October 14 until October 27.
These three areas were previously under the RMCO (Recovery Movement Control Order), and business was gradually picking up after a high drop in sales during the MCO period this year.
So Malaysian business owners, are you ready for round 2?
What does the second CMCO mean for business owners?
Here are some key highlights of the CMCO SOP that will affect business owners, as announced by Senior Minister (Security Cluster) Datuk Seri Ismail Sabri Yaakob:
Eateries like restaurants / food truck / stores by the road side can operate between 6am – 10pm
Food delivery can operate between 6am – 12am
Dine-in is allowed, but max 2 people per table
Drive-thru and takeaway are encouraged
Social gatherings like parties are not allowed
Inter-district and interstate travelling will be banned, workers will be required to show a working pass or a letter from their employers
Only 2 people per household will be allowed to go out and buy essentials
All economic activities in Selangor, KL, and Putrajaya can proceed as usual until a more detailed SOP (Standard Operating Procedure) is announced by the NSC (National Security Council)
How will these CMCO SOPs affect your small business?
Here are some example scenarios:
Workers that stay in another district will need proper paperwork in order to come to work

Your loyal customers that come from another district will not be able to come visit you

Physical store sales will drop due to lower foot traffic
What F&B businesses can do to survive, as told by 5 F&B operators in KL and Selangor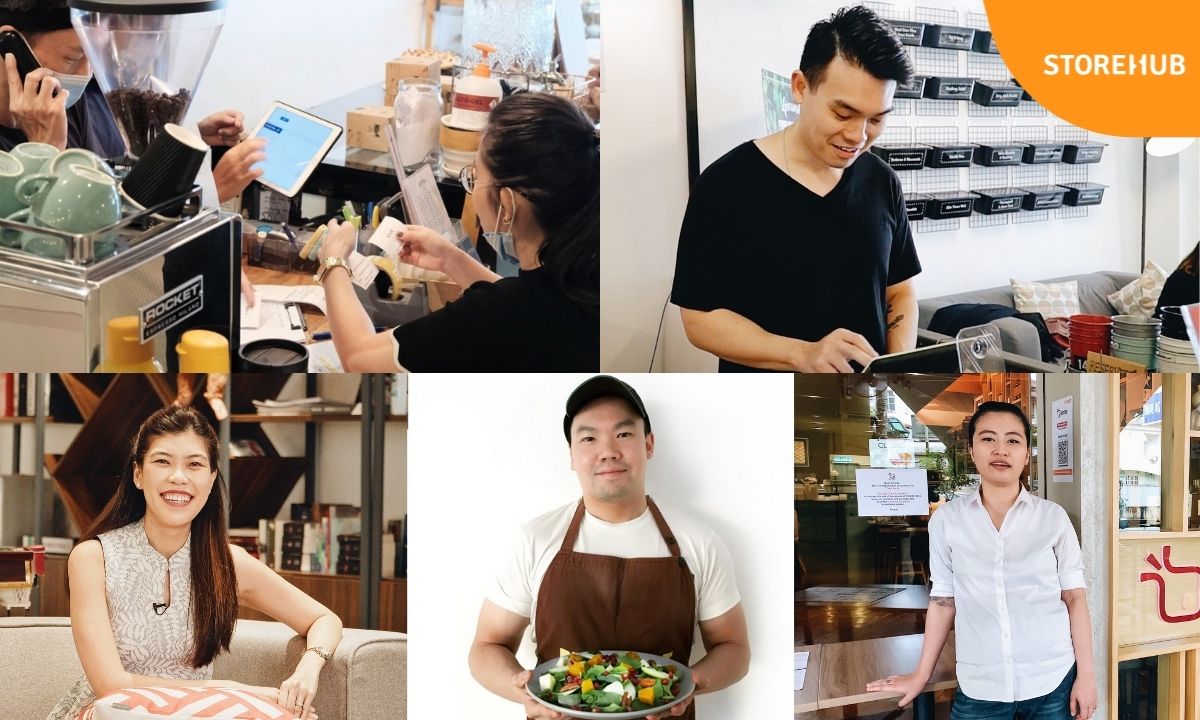 The first time the MCO hit, many F&B businesses saw a drastic drop in sales, even up to 90% in some cases.
It was so bad that even big F&B brands like the Delicious Group shut down.
So what can small F&B businesses do when faced with such a situation?
Well for 5 cafes and restaurants in KL and Selangor, the MCO proved to be their driver in innovation and growth.
These F&Bs – Jaslyn Cakes, IDC KL, Pokok KL, Tray Cafe, and Kinme Sashimi & Grill Bar – found a way to not only survive, but also thrive during the MCO period.
Read about their success stories here.
Some reported hitting 2x AOV (Average Order Value) and getting 600+ orders in 2 days!
Amazing huh?
Here are 3 key similarities these 5 cafes and restaurants shared:
they're a neighbourhood favourite with a loyal following
they chose to power their own food delivery feature
they're active on social media
Food delivery will be a key driver to your survival in these times of restricted travel.
And this is a fact.

Based on our data, there has been a 57% increase in weekday food delivery orders just 2 days after the CMCO started.
Pickups, on the other hand, dropped by more than 50%.
This means that even though dine-in is allowed in most places, consumers are still hesitant to go to your physical store.
So get ready, F&B business owners.