Reading Time:
6
minutes
The end of the year is in sight!
After such a crazy 2020, the holidays mean A LOT more to people this year.
Customers are longing for normalcy and are more eager for something to celebrate.
You know what that means… it's time to create a promotion strategy for one last push to increase sales!
Your small business will want to finish out the year strong.
Are you ready?
Here's our list of creative end-of-year sales promotion ideas for your small business!
1. Creative seasonal promotions
3. Run a customer appreciation campaign
4. Act-Fast promotion strategy
6. Make your promotions into a game
7. Free samples and redemption promotion
8. Buy 1, get 2nd item at 50% off
10. After Christmas sales & clearance
1. Creative seasonal promotions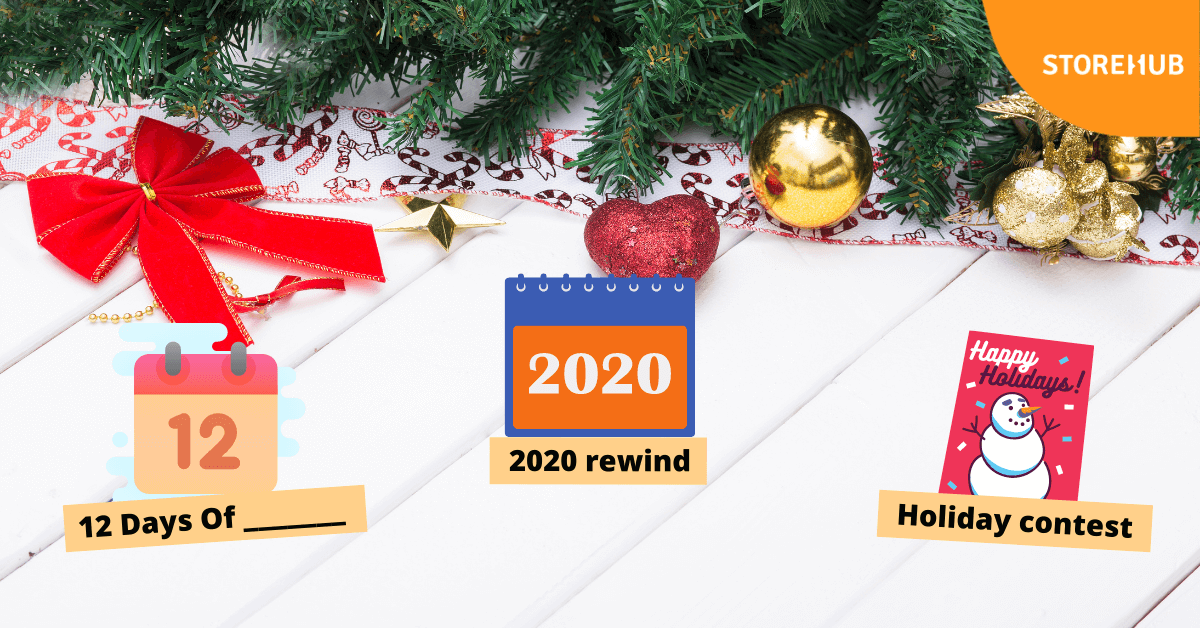 What better way to get into the holiday spirit than with festive-themed promotions!
Here are a few creative promotion ideas your small business can run:
Holiday contest e.g. 'best holiday meme' winner gets X

Run a holiday-themed giveaway

12 Days of X (discounts/tips/shoutouts)

Create a virtual advent calendar e.g. highlight products daily, daily discounts etc.

Branded mini-games e.g. Christmas bingo, puzzles

2020 rewind

Countdown to a sneak peek of what you have in store for 2021

Holiday-themed geo-filters or lenses on social media
2. Create promotion bundles
Photo by BodyShopMY
A super effective promotion strategy is having bundle packages!
This means combining several products and selling them as a bundle, instead of charging separate prices for each item.
Typically, items in a bundle complement one another.
Why?
The goal is to entice customers to buy everything at once, rather than each item individually.
For example, a makeup bundle could include eye-liner, mascara, foundation and skincare products.
So for your end-of-year promotion, pack together holiday-themed items and offer them at a discounted price.
This can easily result in more compulsive buys!
3. Run a customer appreciation campaign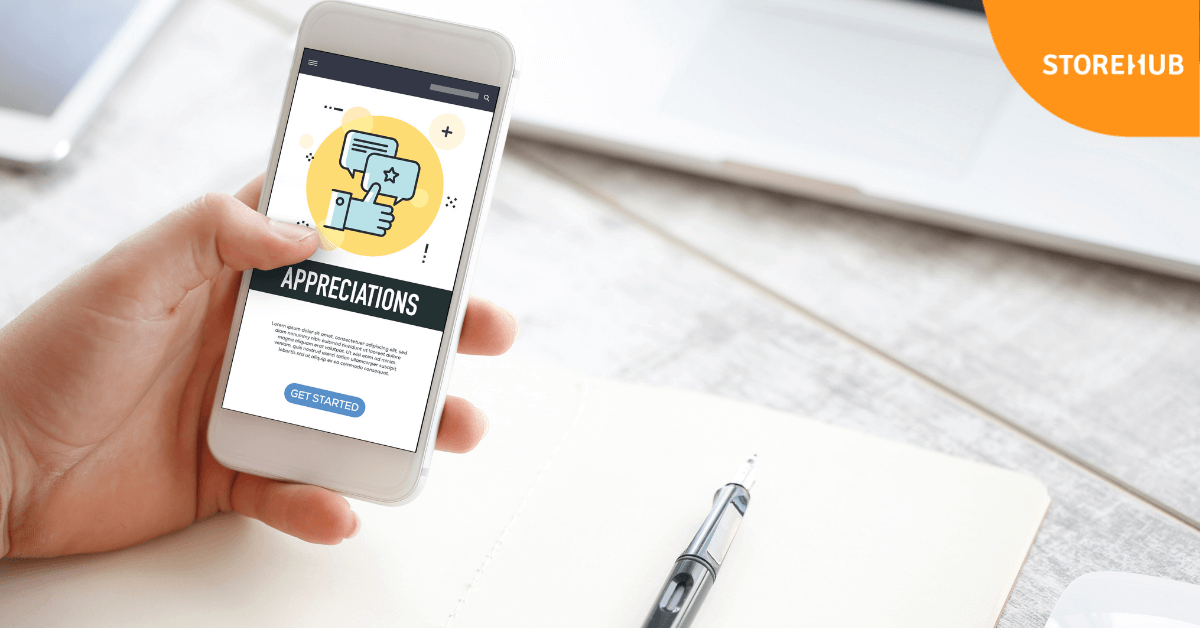 The holidays are all about giving back and showing appreciation for the people around you.
As a brand, this includes your customers and followers.
So why not run a customer appreciation campaign?
There are many ways to do this:
Share user-generated content (UGC) and give customers a virtual shout-out

Create a promo code specifically for your loyal customers or social media followers

Dedicate a social media post that says "thank you for your support!"
This promotion strategy is great as it doesn't need a big budget.
Remember, a simple acknowledgement can go a long way!
4. Act-fast promotion strategy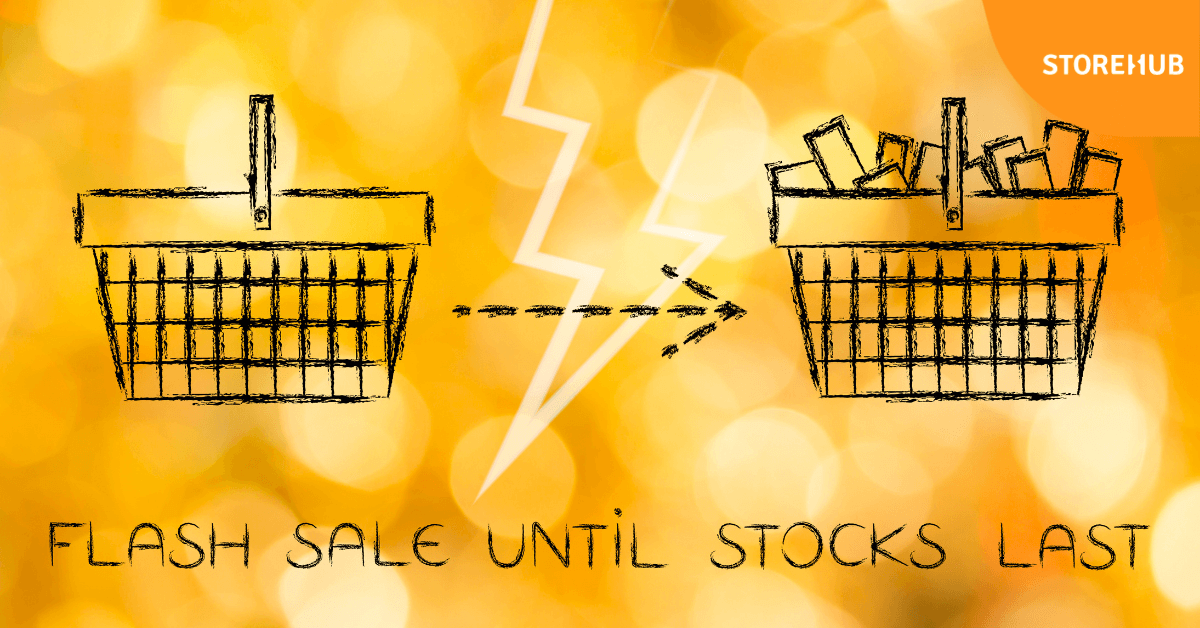 Nothing gets us better than the feeling of FOMO (fear of missing out).
So why don't you use that in your sales promotion strategy?
Have a flash sale and use phrases in your promotion copies/ captions that create a sense of urgency.
Here are a few examples:
"It's now or never!"

"Time is running out!"

"Buy while you still can"

"Sale ends tomorrow!"

" ______ is almost gone!"
5. Buy One, Get One Free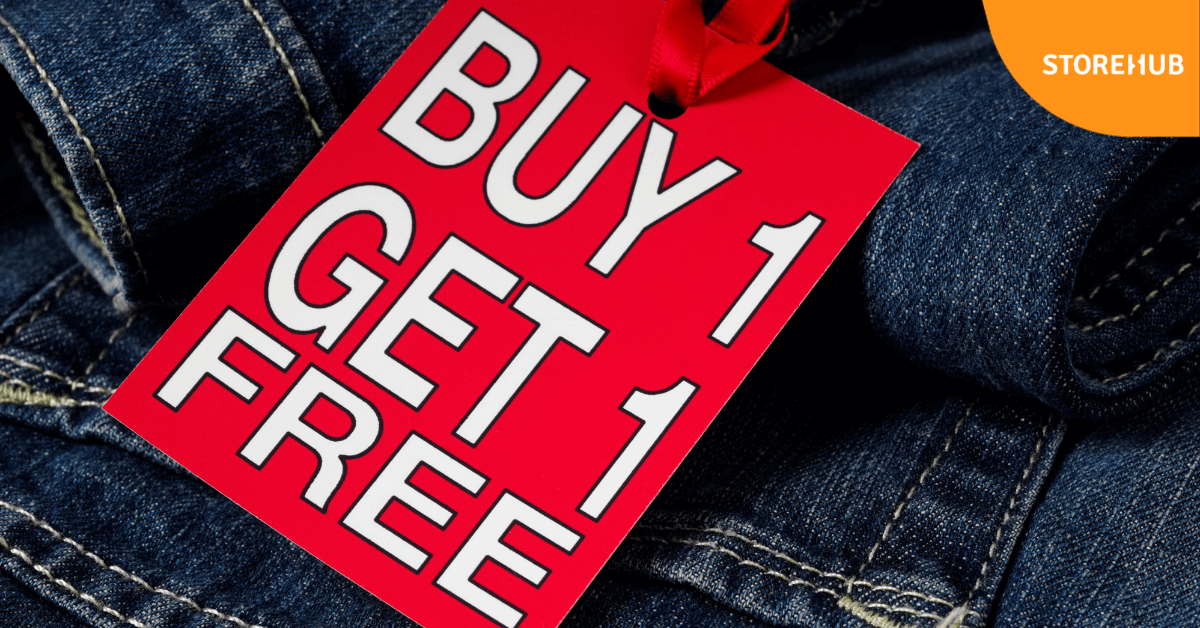 Buy One, Get One Free (BOGO) promotions are great because people are either:
buying presents for their family and friends

stocking up on products

looking for a great year-end deal
Consumers will be on high alert during this period, looking for keywords that scream "GREAT DEAL!".
And what better word to attract more customers than FREE?
Running a Buy 1 Free 1 promotion is ideal, especially for retailers who want to get rid of old stock.
Use a great inventory system like StoreHub to properly keep track and manage your stock during this hectic time to avoid any issues.
6. Make your promotions into a game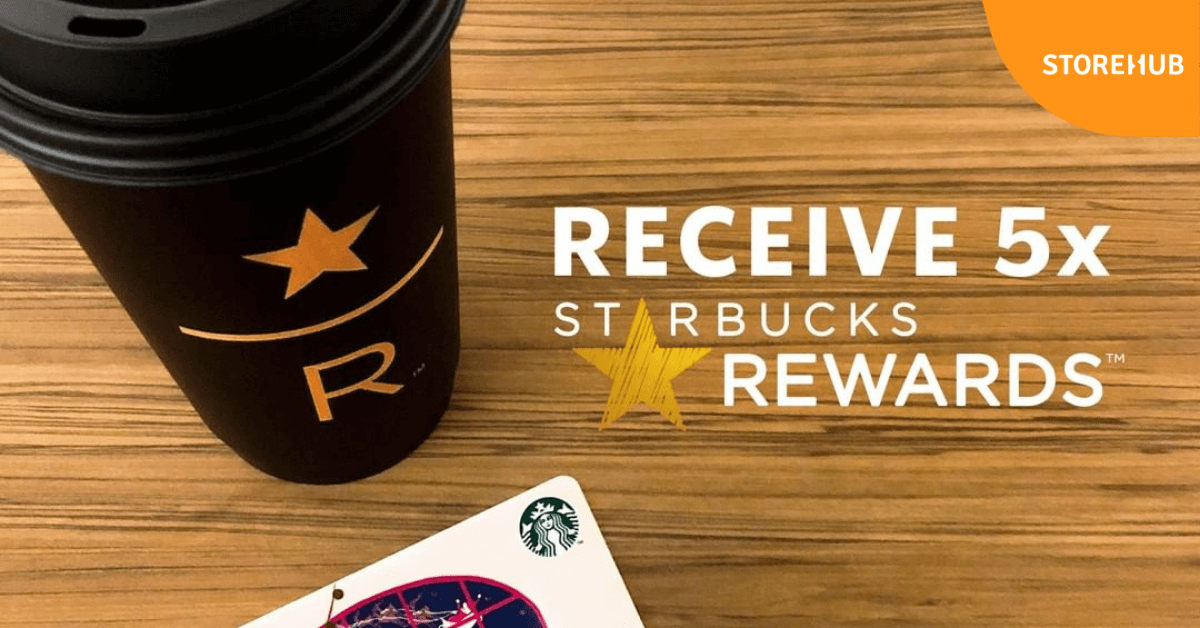 Photo by StarbucksMY
People love winning!
This is why gamification is used in business.
Gamification means turning something into a game.
It's a great way to increase customer engagement and action.
Use game mechanics such as offering double points as a reward for every dollar spent.
This will subtly get your customers to spend more!
7. Free samples and redemption promotion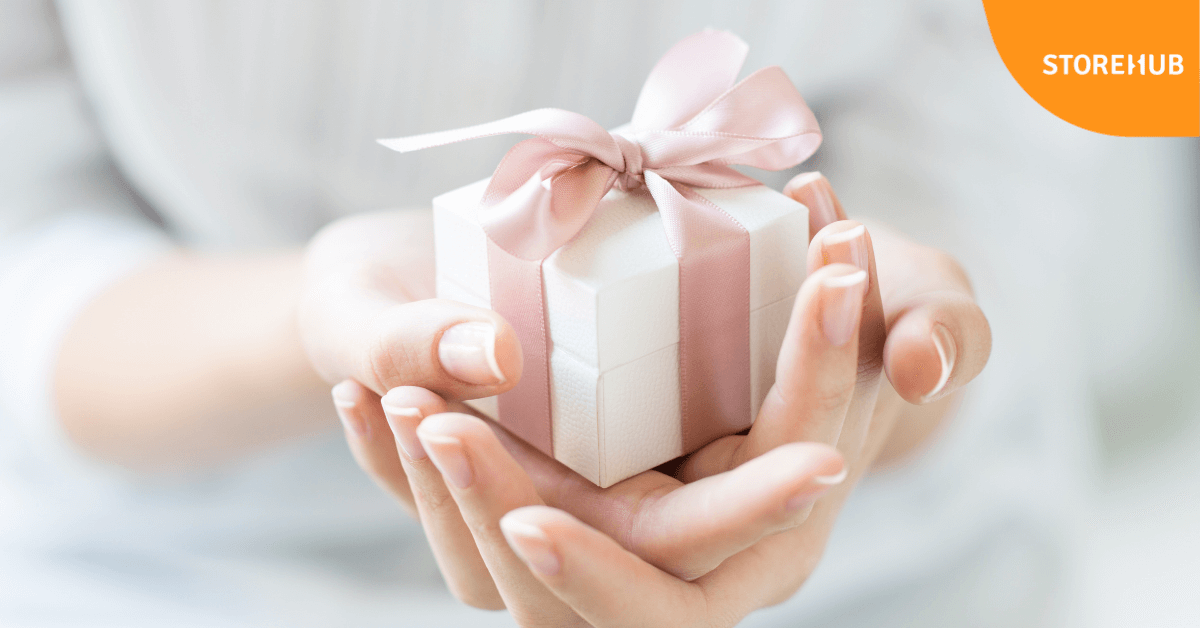 "Free Gift with purchase" draws in massive crowds.
Why?
If there's one thing people love more than winning, it's free stuff.
So, sweeten the deal for your customers with a year-end freebie.
Let your customers redeem a cost-effective item when they make a big purchase at your store.
And when I say cost-effective, I mean something cheap that feels or looks expensive:
For you, it should be cheap.

For your customer, it should feel valuable enough for them to bother trying to spend enough to redeem it.
A win-win for both sides.
For example, if you're a fashion retailer, offer a free, trendy accessory like a pearl hairband for every x amount of money spent on clothes.
You can usually buy these freebies in bulk from wholesalers on platforms like Taobao, and it shouldn't cost you too much money.
And best of all, this will definitely delight your customers into coming back to spend more at your store!
8. Buy 1, get 2nd item at 50% off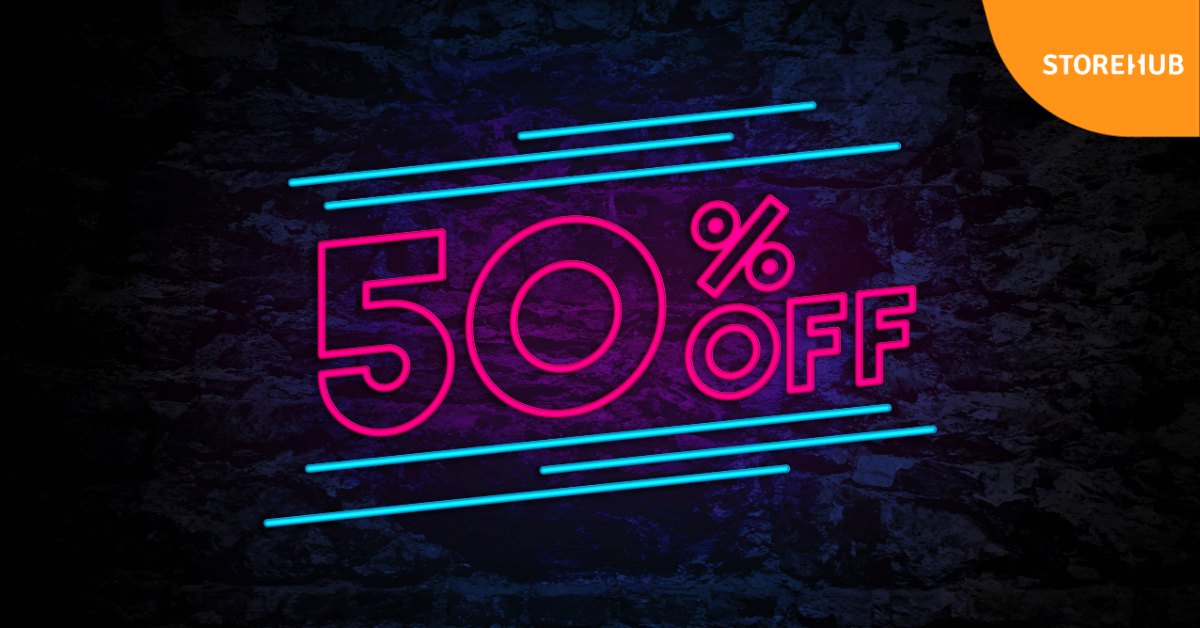 Offering a 'Buy 1, Get 2nd Item at 50% Off ' promo is super cost-effective.
It works best if it's offered alongside another promotion offering a smaller discount.
For example, you may have a section of items that are 10% off.
And you also have another section of items that you actually want to push sales for – with an ongoing 'Buy 1 Get 2nd Item 50% Off ' offer.
Which offer do you think your consumers will likely gravitate towards?
Yes, it's the second promotion!
50% compared to just 10% seems like a better deal.
People tend to make comparisons to make a choice, so they'll most likely choose the 50% offer, even if they may end of spending more.
9. Cashback loyalty program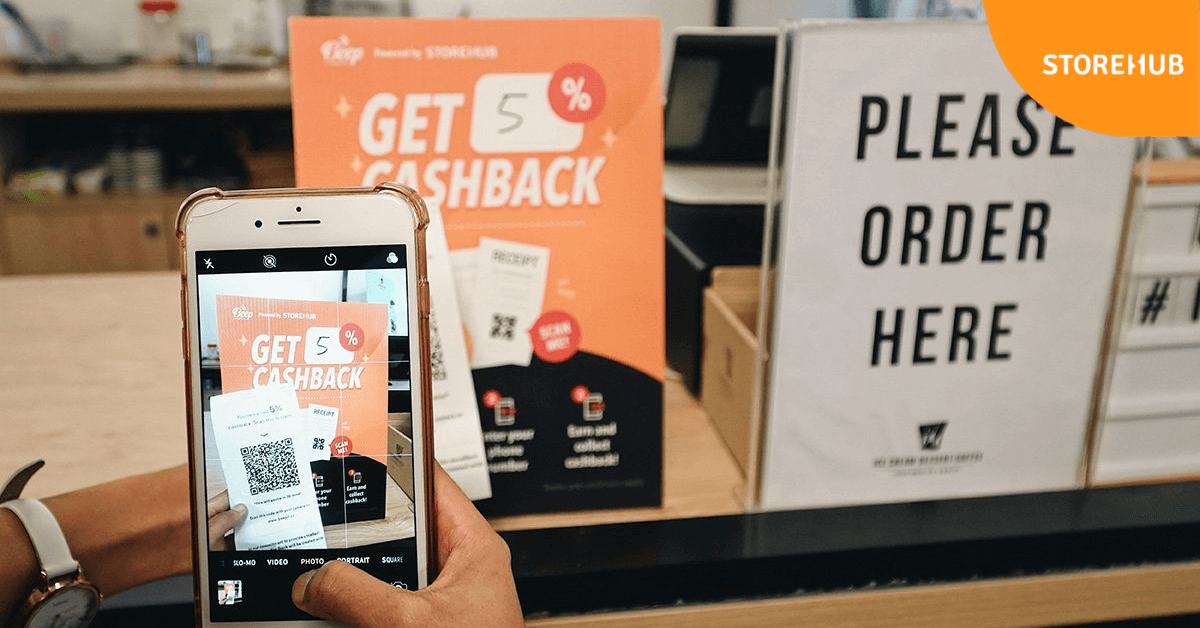 Promotions are great and all, but what can you do that's long-term to increase sales for your small business?
The answer: run a loyalty program.
It's a great way to encourage customers to keep coming back and spend more at your retail store.
Not only that, running a loyalty program helps you collect customer data.
This helps you know who your customers are, so you can come up with ways on how to better sell to them.
As this is really important to small businesses, StoreHub introduced Beep Cashback – a super easy loyalty program that's fully integrated into our POS system.
10. After Christmas sales & clearance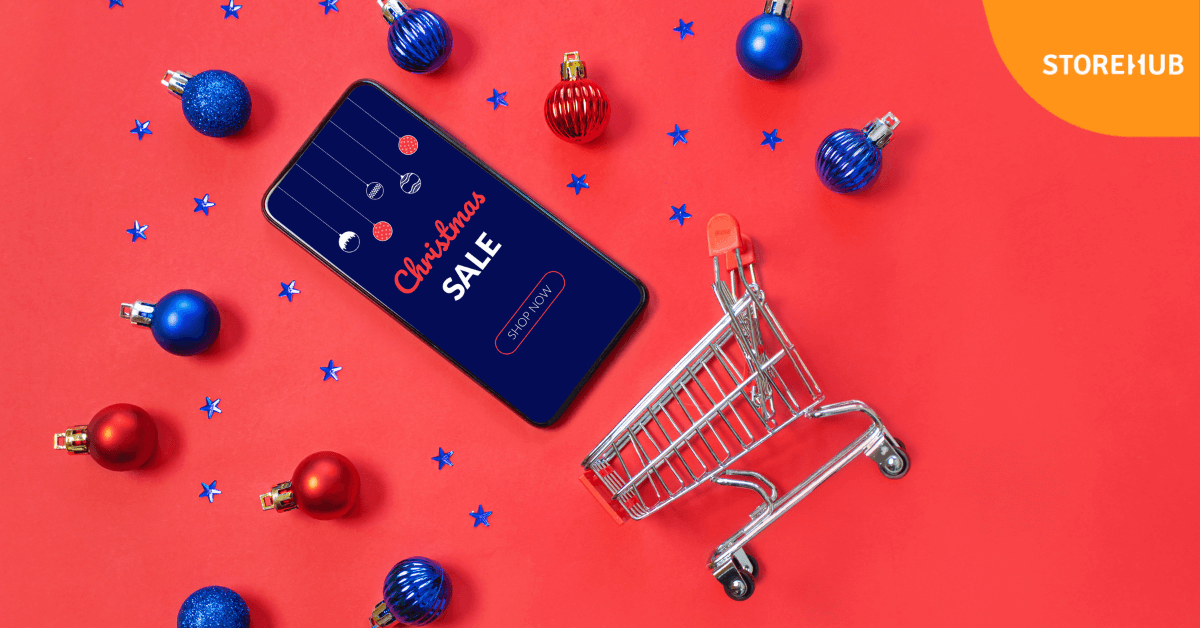 Having after Christmas sales and clearance is a great way to sell any leftover stock.
Not to mention, people would've gotten gift cards or money for Christmas so they'll be up and ready to spend it!
Get started with your end-of-the-year promotions now!
So, what are you waiting for?
The time is now!
This end of year period can be a great head start for your next year's profits.
Which promotion strategy are you going for? Let us know in the comments below.
Power your business with StoreHub