You've probably spotted one of these robot waiters during your recent mamak visit. This robot zips its way between tables, serving roti canai and teh tarik to diners while restaurant staff loads and unloads the trays with their orders.
In the restaurant scene post-pandemic where there are increasingly difficult challenges, staff shortages seem to be on top of the list. Robot waiters are no new phenomenon but they're making headlines again as local eateries like mamak are "hiring" them to solve this issue.
"Over 2,000 mamak restaurants have closed down due to manpower shortages. N.trisha. "Over 2,000 mamak restaurants have closed down due to lack of workers." The Star, 7 Feb 2022.
Why are they there? Is it to add a syok factor to attract a younger crowd? How much are robot waiters of help to mamaks in solving staff shortage issues? Is it a long-term solution?
Here are 6 facts about them:
1. It Can Make 400 Deliveries a Day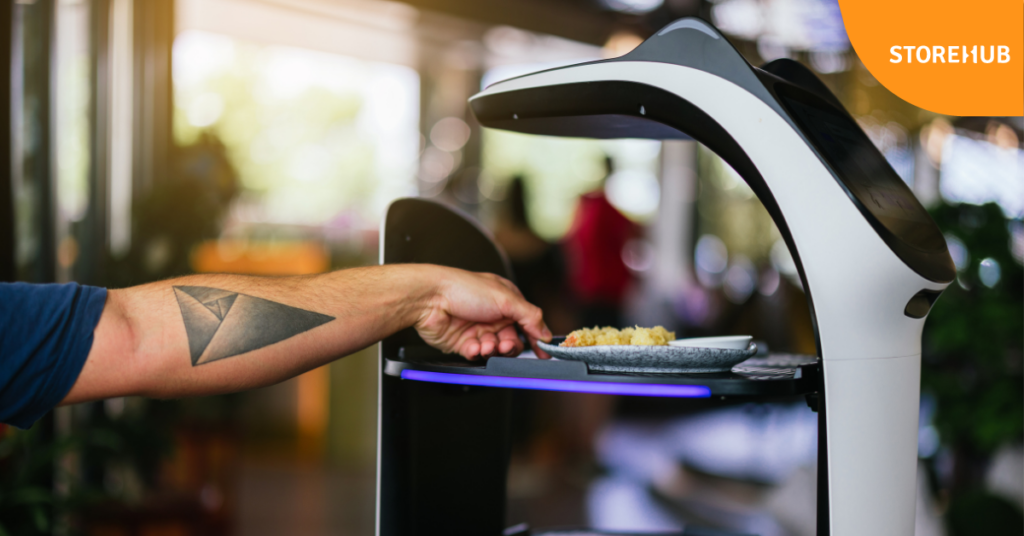 It can make up to 400 deliveries per day with 20 robot waiters being able to work at once.
In comparison, one human waiter can only attend to 4 tables per shift. If we compare one restaurant staff to one robot, the robot should save a mamak outlet enormous amounts of time.
This also allows restaurant staff to spend 11 to 12 minutes longer at each table talking and attending to customers.
2. Each Unit can Cost Up to RM60K
Depending on the model, one robot waiter can cost up to RM60,000. The robot waiter only takes 4 hours to charge to full capacity, and it can last for up to 24 hours on a single charge. Without the need to take a break or be on any sick leave, the robot waiter can work anytime with no breaks.
While it is technically cheaper than hiring a human waiter, we must remember that robot waiters cannot perform tasks that a human staff can – for example, taking orders or attending to a customer request like "tambah gula". At the same time, robot waiters still require human staff to load and unload food orders onto them before they are able to bring them to diners.
3. Delivery Process
It's pretty straightforward to operate a robot waiter. Restaurant staff will have to load the trays on one of the four shelves on the bot and navigates it to the designated table. The robot then whizzes to the table and diners will have to unload the food.
It's able to move on to up to three tables in a single outing from the kitchen.
4. It Avoids Bumping into Tables with the Help of Sensors
Ever wondered how these robots seem to know where to go without bumping into tables? Weighing at about 35kgs with a dimension of 516 x 500 x 1288mm, they are built with sensor varieties that help the robot stabilise its motion. The sensors also help detect and avoid any jerks from happening, so that your Teh Tarik won't spill before reaching your table.
5. They Could Get in Your Way
Even with its convenience, F&B owners have found it to be a problem during peak hours as it gets in the way of customers. With limited space to roam around, some even had to rearrange their restaurant layout to accommodate the robot waiter. Burhan Mohamed of Kayu Nasi Kandar has said that they've faced issues with this, "We need to see that arrangement of tables as the robots cannot operate if the space is too small or on an area with stairs."
6. Customer Feedback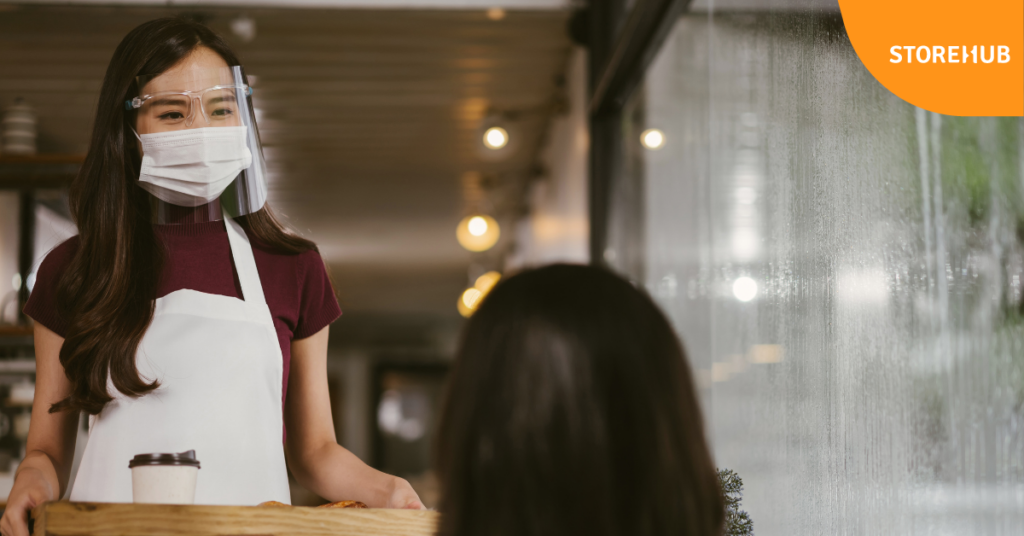 Although some business owners find this canggih piece of equipment to be a solution, some diners seem to find it a disturbance to their dining experience and some are put off by their food being delivered by a machine. Is this a gimmick or a long- term solution to staff shortage issues?
A lot of diners share the same worry about no longer being able to yell, "Boss,.. roti canai satu!" anymore.
Consider a More Affordable Alternative to Robot Waiters
While robot waiters may work for some restaurants, a more affordable solution that F&B outlets can utilise to solve staff shortage issues is the QR Order & Pay.
One of the many benefits that QR Order and Pay have to offer, is that it is automated and could be better at managing large crowds. All the customer needs to do is just scan the QR code with the camera on their smartphones, then order their favourite teh tarik and pay through their phones with e-wallets or online banking – or even at the counter.
Besides an automated ordering process and flexible payment options, using something like QR Order & Pay also increases order accuracy. Customer orders are directly integrated into the Point of Sales (PoS) system so that your diners no longer have to complain about a wrong order again. With an automated ordering system, staff can spend more time focusing on attending to customers by asking for feedback and promoting promotions to improve the dining experience.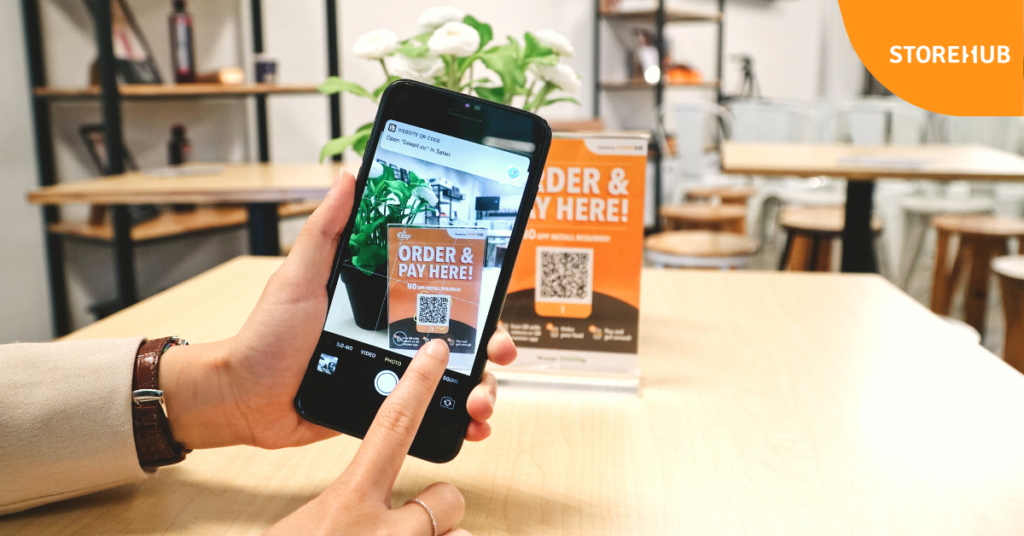 Give QR Order & Pay a Try Today
If you are an F&B business owner who is facing manpower shortage or just want to explore solutions to increase the efficiency of your cafe or restaurant, consider adopting QR Order & Pay. It is easy to implement into your cafe or restaurant, and also super easy to use for diners.
You can adopt QR Order & Pay in 3 quick steps:
Sign up for StoreHub POS System free demo
Fill up a quick form
One of StoreHub's Sale Representatives will contact you
If you're looking for a way to level up your customers' dining experience and adapt to challenges, click the button below to get started with a FREE demo now!
Increase your F&B business efficiency with

StoreHub

's all-in-one restaurant management system now!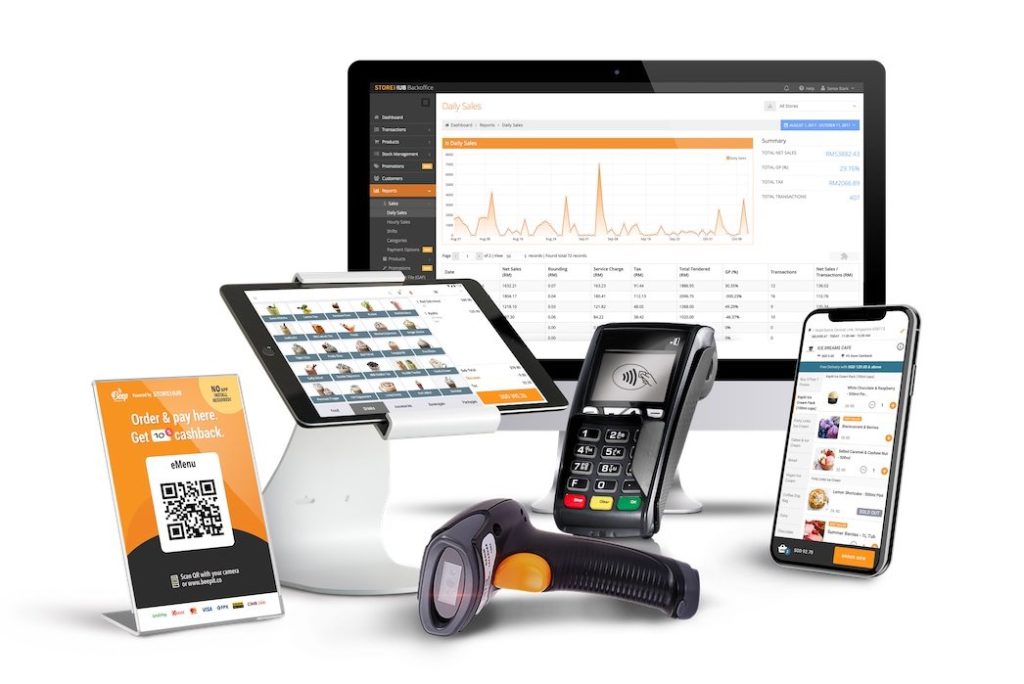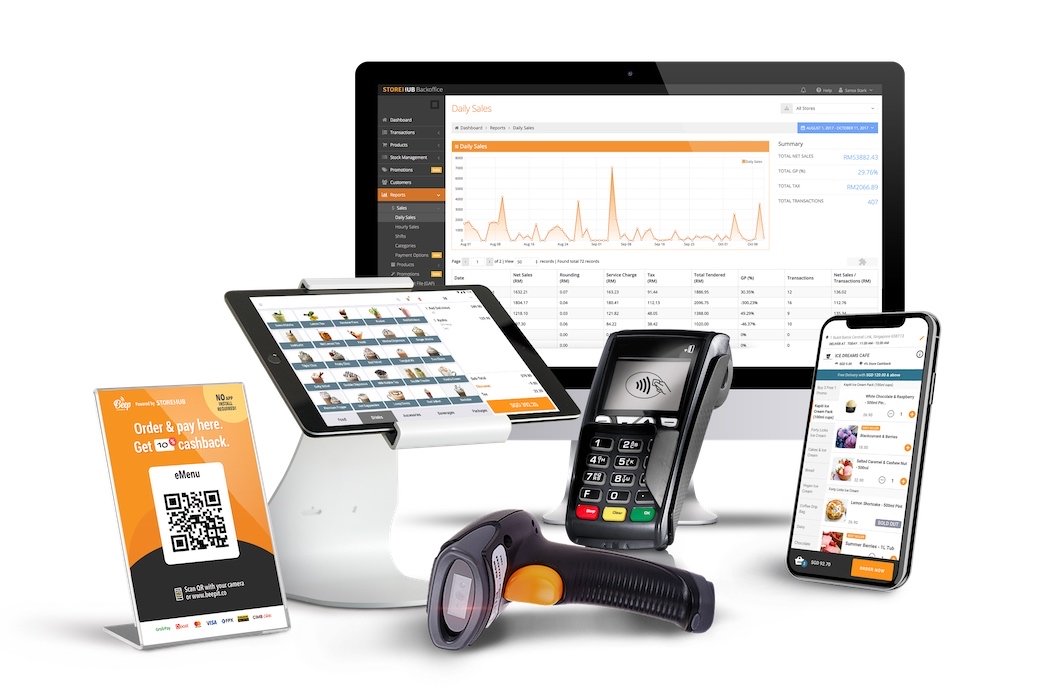 Click here
to apply for your FREE StoreHub demo