Reading Time:
7
minutes
With technology evolving so quickly, it's pretty hard to keep track of all the trends changing.
In 2021, the latest trends include new payment methods at check out and new ways to store data.
As a retailer, you must act quickly and adapt to these new changes in order to maximise customer sales and stay ahead of the game.
Luckily for you, you have stumbled upon the right page!
In this article, we will look at the top 7 POS business trends in 2021 that will shape the future of retail and how you can adapt to them.
But first, what does POS mean?
POS (Point Of Sale) is the stage where a product is passed from seller to consumer. Merchants typically use a POS system to complete these sales transactions. A POS system now doubles as a stock and sales control system.
Now that we are familiar with the term POS, let's move on to what the latest trends are.
Here are retail POS trends for 2021:
1. Use of Ewallets and mobile payment
2. Adoption of cloud technology
4. Big data for small businesses
1. Use of e-wallets and mobile payments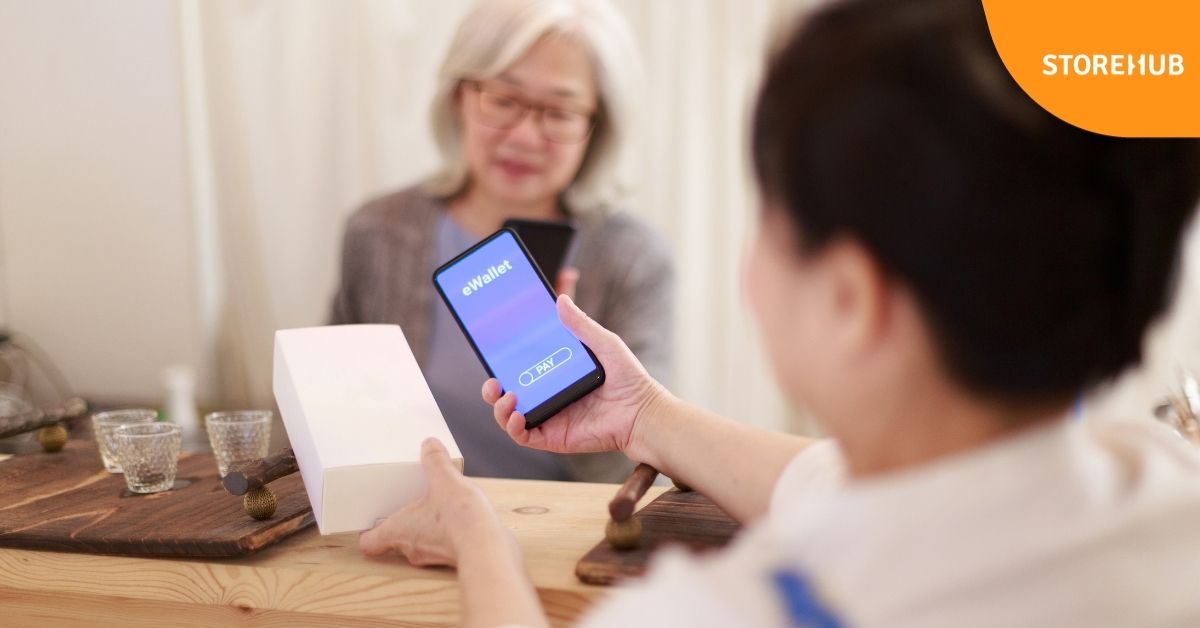 As the number of smartphone users increases every year, more people are using e-wallets to store credit card, debit card and even loyalty card information.
This has been a rising trend because e-wallets and mobile payments give customers greater flexibility and convenience in payment choice. Instead of carrying around a bulky wallet everywhere or forgetting your cash, credit card or ID at home, all of this information would be on your smartphone.
We never go anywhere without our phones so this is super convenient!
Additionally, digital payments allow quicker and easier check-outs.
Instead of inserting your card and entering your pin number or taking cash out of an ATM, you can make instant payments and leave.
It is also easier for the user to keep track of their transactions and budget their spending.
Sometimes e-wallets also come with special perks such as cash back rewards and promotions.
But what do businesses get out of digital wallets?
As you may know, credit card interest rates are usually between 2-3%, but e-wallet interest rates are far lower at 1-2%.
Not only do you save on costs, but you also reduce wait times at checkout.
In 2021, most POS systems should be able to accept mobile payment methods and provide access to real-time data.
Whether we like it or not, e-wallets and mobile payments are quickly becoming a huge trend, steering us towards a cashless society where payments can be made conveniently with just the tap of a button.
By having a POS system that accepts digital payments, your business will maintain a competitive edge whilst improving the customer experience through providing a fast and secure payment method.
2. Adoption of Cloud Technology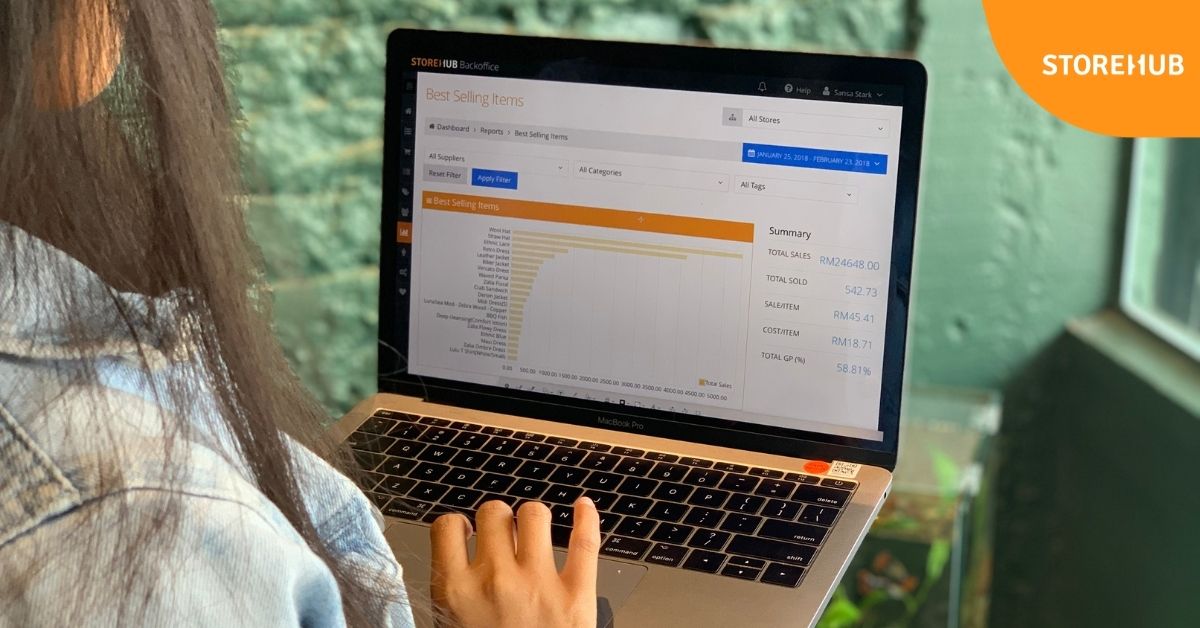 You may or may not have heard the term "cloud" floating around when people are talking about the latest technology.
But what is this so-called "cloud"?
Cloud technology refers to using the internet to store and share resources or data instantly. The user can access these files via the internet from any device.
For example, iCloud on Apple products store and syncs up photos, music and notes to all of your Apple devices in real time.
Most retailers want their store transactions or sales data to be accessible quickly from all their devices wherever they are. Cloud technology provides this solution.
POS systems are starting to integrate cloud-based technology into their systems. Many small and medium-sized retailers have started adopting this into their business operations.
By using a cloud-based POS system, retailers can easily access their store data in real time and upgrade their software across all stores (if necessary) at the same time.
Cloud technology makes doing business a lot easier for retailers and will change the entire landscape of the retail POS industry.
3. Personalised Marketing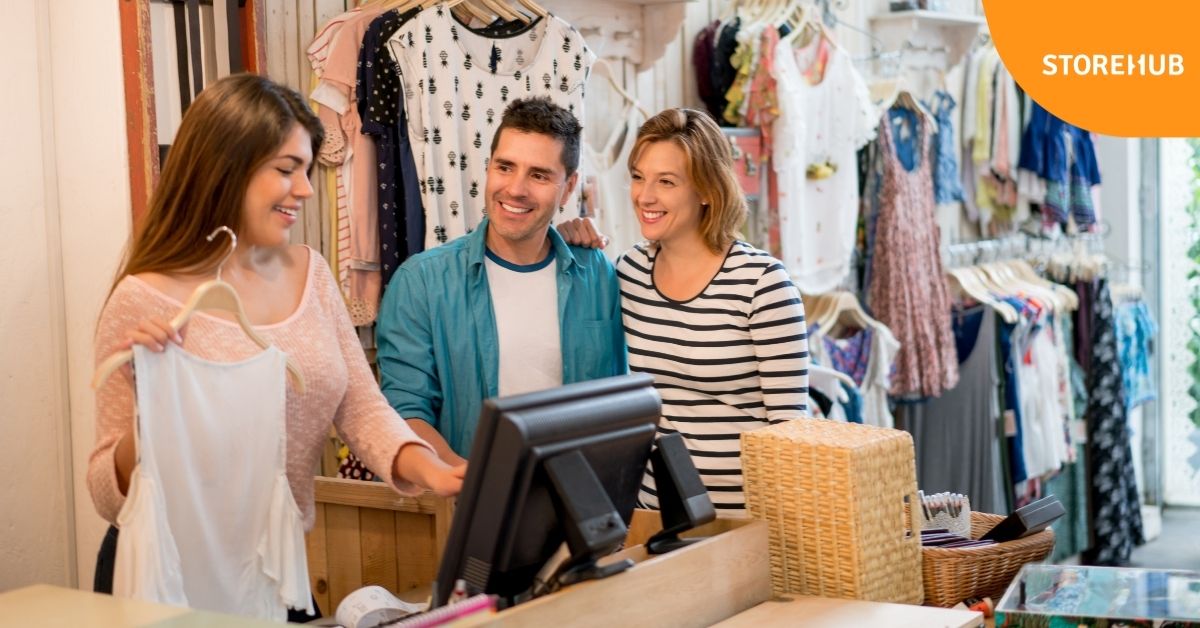 There has been an increase in demand for personalised marketing among customers.
A recent study showed that 77% of consumers have chosen, recommended or paid more for brands that provide a personalised service or experience.
In order to keep customers wanting to come back to your store or even to acquire new customers, you need to have a personalised marketing approach. Thankfully, with the new POS technology available, it is much easier for retailers to do this.
With the main feature of being able to track customer shopping behaviour, retailers can now use this information to offer relevant promotions or engage them with a loyalty program to create a better shopping experience.
By making sure that your promotions are altered to fit each specific customer, it will get them to engage and be more loyal to your brand.
4. Big Data for Small Businesses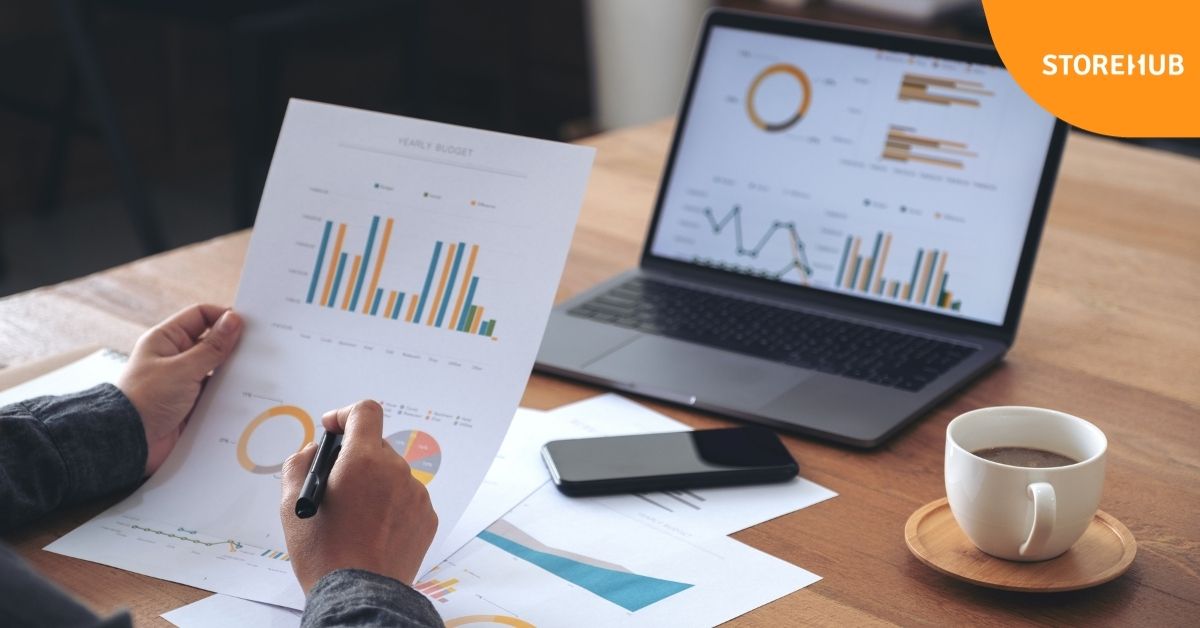 Small and medium-sized businesses have started using more data and in-store analytics to fully understand what is going on in their store and how they can improve.
Technology now makes this type of data available so that retailers can make better informed and data-driven decisions.
Data and analytics help determine sales trends, predict demand for popular products and identify target customers that are likely to buy them.
It also allows for better strategies to track, stock and restock products on a day to day basis.
The demand for data has been higher than it ever has been before, so it is best to invest in a POS system that provides tools to track and evaluate how the business is performing, consumer shopping behaviours and patterns, stock count and more.
5. Multi-Channel Commerce
Retailers have started selling their products online to maximise sales performance.
With the increasing demand for online purchasing, setting up an ecommerce store will give you a variety of benefits.
A few main benefits being:
access to a wider reach of customers

real-time data and analytics on consumer shopping patterns

conveniently open 24/7

lower operating and set up cost

customers being able to find products they want quicker
Following this trend, POS software systems are now updated to help you set up an ecommerce store easily with your existing product range and stock.
Isn't that convenient?
Alongside ecommerce, the year 2021 has made social media selling a huge trend.
Social selling is when businesses upload and sell their products on social media platforms such as Facebook or Instagram
Research has shown that 74% of consumers rely on social media for information to help them with future purchases. On top of that, 43% of consumers are more likely to buy something after learning about it on social media.
As you can see from these statistics, there is a huge opportunity to sell through social media!
But how do you decide which platform to sell on?
Take a look at your engagement metrics from each social media platform, which one are you receiving the most engagement on? Which platform is your target market most active on?
These factors will be an indication of which platform will bring you the most revenue.
You will also need to consider your product range and industry when deciding which platform is most suitable.
Here are the key features that popular social media platforms have specifically for social selling:
Facebook:
Product marketplace – Marketplace allows you to sell things to people in your local area. You can each thousands of people in your local community and find unique items for sale.
Instagram:
Shoppable posts – This will take the form of a normal Instagram post but will have the shopping bag icon in the bottom left corner. When the user taps on these posts, they will see the name and price of the item. What's super cool about this is you can buy directly through the post!
Pinterest:
Buyable pins: Pinterest has buyable pins that are coloured blue. From the user simply tapping this blue pin, it will connect them to your ecommerce store.
6. Customer loyalty program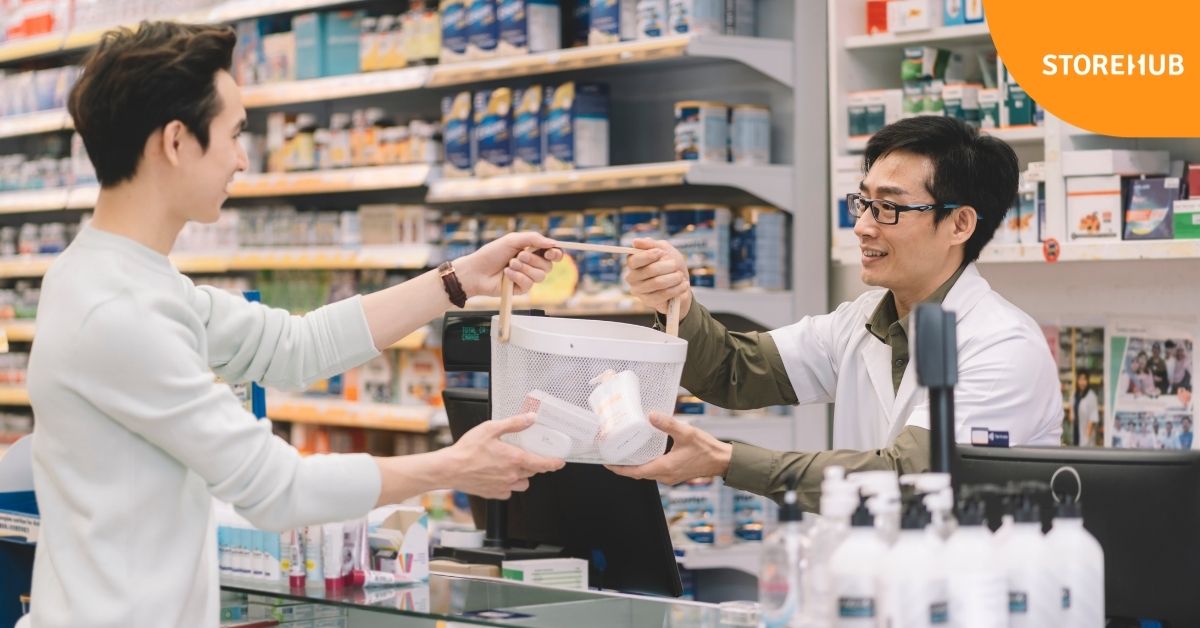 Did you know that maintaining loyal customers to continuously buy your products is more profitable than getting new customers?
The reason is that these customers already know that your store has what they need.
Not to mention, you also spend less time and money convincing existing customers to purchase from you.
By definition, a customer loyalty programme is a marketing strategy that recognises and rewards customers who buy or engage with a brand on a recurring basis.
With the latest POS systems available, retail businesses can now collect customer data to identify keep track of their spending. This way, they will also be rewarded accordingly.
Remember, when purchasing products at your shop, existing consumers are even more likely to spend more.
7. Simple POS hardware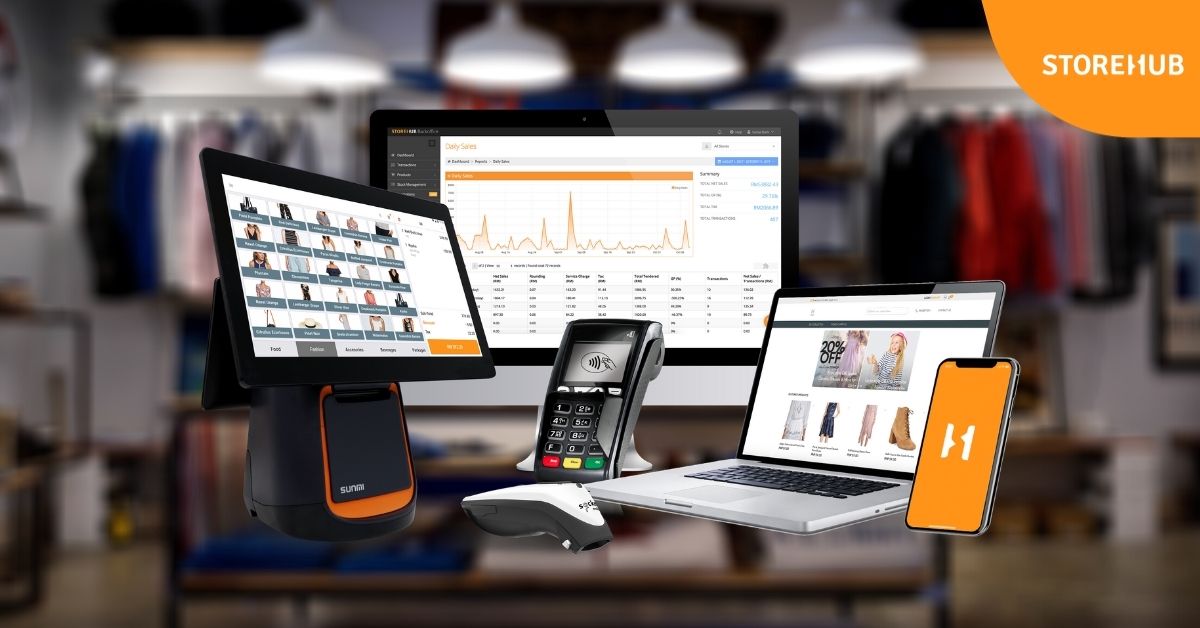 In 2021, iPad and other tablets are replacing the old bulky traditional POS system monitors.
With that said, you should too!
With technology adding to the smooth functioning of retail businesses, the newly available hardware in the market will give you the luxury of convenience while helping you serve the best customer experience.
Here is the basic POS hardware you will need for your retail business:
iPad/tablet/computer

cash drawer

customer display

barcode scanner

receipt printer
Start considering having a less bulky POS hardware especially if you want to save space at the checkout area.
Key Takeaways
These latest 2021 POS trends in retail are driven by a combination of advanced technology and a change in customer preferences.
Now that you're aware of them, by embracing and preparing for them, your business will have a positive opportunity to grow.
As technology continues to evolve, having a smart retail POS system becomes important as it is an efficient, secure and affordable way to improve business operations.
You should ensure to choose an updated system that takes into account these 2021 new trends and features.
Make the smart choice and power your business with StoreHub – your all-in-one POS system! Conveniently, it includes all the features to adapt to these POS trends:
Accepts all cash, card or e-wallet transactions

Cloud-based accessibility

Customisable receipts, discounts and promotions

Sales, customer and stock data

Set up ecommerce that's linked with your POS system