How A POS System Can Help
With Your Customer Loyalty
Did you know that most retailers never see 45% of their customers a second time? 
Many retailers spend more on attracting new customers because:
They don't know how to effectively manage customer loyalty and think its more difficult to do

They think it's less profitable to retain customers than spending on advertising and marketing to get new ones. 
However this is not the case!
Maintaining loyal customers to repeatedly buy your products is more profitable than getting new customers! 
It is 7 times cheaper to retain existing customers than to attract new ones!
This is because you spend less time and effort convincing existing customers as they already know that your store has what they need. All you have to do is give them a reason to return! 
Loyal customers are also more likely to spend more when buying items at your store. They are the ones who would buy the more expensive items because they are more comfortable shopping with you. 
At the end of the day, customer loyalty leads to higher profits for your store and it can be done really easily! Even with your POS system! 
Huh? 
Your POS system can help keep customers coming back? How?
1. By collecting customer data
Your POS system can easily collect and store customer data for you. All you have to do is ask customers at checkout for their name and contact information, and once you have that, the POS system will do everything else for you! 
It will track your customer's shopping behaviour, such as: what items they buy, how much it costs, what items they buy together and when the purchase was made etc.
The system will then use this information to analyse a trend and offer deeper insights about each customer and what they'll most likely buy, how much they usually spend, what items they are most interested in etc. 
Isn't that amazing?
Once you have their contact information, you can now communicate with them whenever you want. Leverage this by sending them relevant promotions and any updates about new arrivals in your store. 
2. Helps you attract customers with personalised promotions
Photo by rawpixel.com from Pexels
So once you have your customer data, what can you do with it? Your POS system can help generate personalised promotions for each customer with the information it has. 
Research shows that 80% of customers are more likely to buy something when brands offer them a personalised shopping experience. 
There is also a chance that customers will shop at your store 3 times more frequently when a higher level of personalisation is on offer. 
There are a few ways a POS can offer personalised promotions:
Discounts on specific products based on previous purchases

e.g. sending out a discount code or coupon to be used on any new items that are similar to the customer's past purchases

Create personalised marketing messages 
Send out special coupons and discounts on customer's birthdays
Send out promotions and special messages during seasonal events

e.g. during Christmas

Send out promotions based on customer's lifestyle and interest

e.g. offering students a special discount before school starts

Offer coupons via email or SMS to customers that have not shopped with you for a while. This is a great way to remind them of your store and entice them to come back.
Personalisation makes your customers feel more valued and appreciated. A POS system makes this easier by helping you track customer data and identifying groups to target with personalised promotions. 
You can even use these customer insights from your POS to create new personalised products catered to your most loyal customers and improve your customer service by remembering customer's name and offering them items they would like. 
3. By identifying big spenders and rewarding them
Another customer loyalty trick is rewarding customers for their purchases. Especially when they make a large or frequent purchase. 
One of the main ways to do this is through a customer loyalty program that offers customers redeemable points or store credit every time they make a purchase. 
Your POS system should have the ability to assign points/credits for each purchase and store these points/credits under the customer's profile. Customers can then collect and redeem their points at any time. 
You can automatically bundle products in your POS system to automatically add value to large or frequent purchases by offering free products or discounts. Customers love free things even if its something small.  
A POS system should be able to support any type of customer loyalty program. It can even identify who your VIP customers are and hand out rewards specifically to them. These rewards could be in the form of a thank you note along with a discount coupon or even special rewards like gifts. These rewards make customers feel like they are getting more for their money and will convince them to keep coming back.
4. Take advantage of inventory management
Photo by Artem Beliaikin from Pexels
It is probably a known fact by now that POS systems are amazing at its inventory management. The system provides detailed reports on current stock levels and when more stock is needed. 
But did you know that this can also help customer loyalty?
Here's how!
Scenario 1: Imagine you have a huge stock of Product A that struggles to be sold on Wednesdays but sells out every other day of the week. Why don't you create special discounts on Wednesdays that offers Product A at a slightly lower price to customers? You can send this promotional deal out to existing customers or blast it on your social media accounts. Customers will then be more enticed to come as they'll be saving money on buying this product that is normal price every other day except on Wednesdays! 
It also creates a feeling of exclusivity as customers feel as if they are special enough to know about this secret deal. This will keep customers coming back!
Scenario 2: Now imagine that you realised from your inventory reports that a few of your items haven't been doing well as no one's been buying them. In order to get rid of this dead stock, you could offer promotions on them or give them out as gifts to loyal customers. In this way, you'll still be getting value out of them whilst making customers happy, rather than simply throwing them out. 
As you can see, even your POS system's inventory management can help you schedule smarter promotions and improve your customer loyalty! 
5. Making it convenient for customers
A POS system can help enhance your customer's experience when it comes to a loyalty program. Instead of asking the customer to keep a points card that they might lose, the sales staff just has to enter the customer's phone number or name into the system so points from the purchase can be instantly added to the customer's account.
Easy right?
Customers can also easily check how many points they have in their balance and choose to redeem them during check out. 
The ease and convenience of earning points without the customer doing much is the seamless experience they are looking for. 
A study shows that 84% of customers say that instantly getting and redeeming loyalty reward points improves their shopping experience and would entice them to return.
That's it!
Whew! Who knew that creating and managing your customer loyalty program didn't have to be hard? With the right POS system, it can be a total breeze! 
What are you waiting for? Make use of your POS features now and start skyrocketing your sales and profits!
Power your business with StoreHub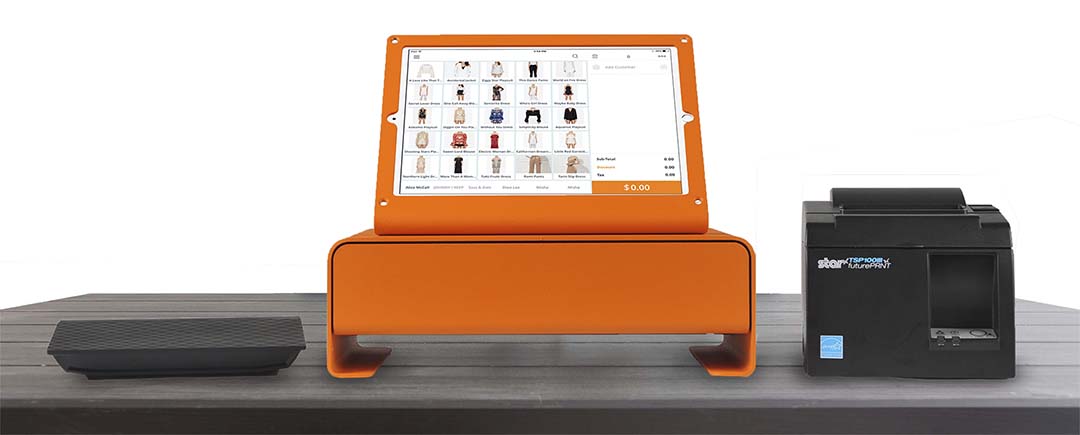 Click here to learn how StoreHub can help you manage and grow your business