Reading Time:
3
minutes
Recognising special occasions is one of the best ways to use SMS marketing for your store, and that means sending a personalised birthday message to your customers!
But why is this important for your business? Read on to find out.
1. Your customers will feel like VIPs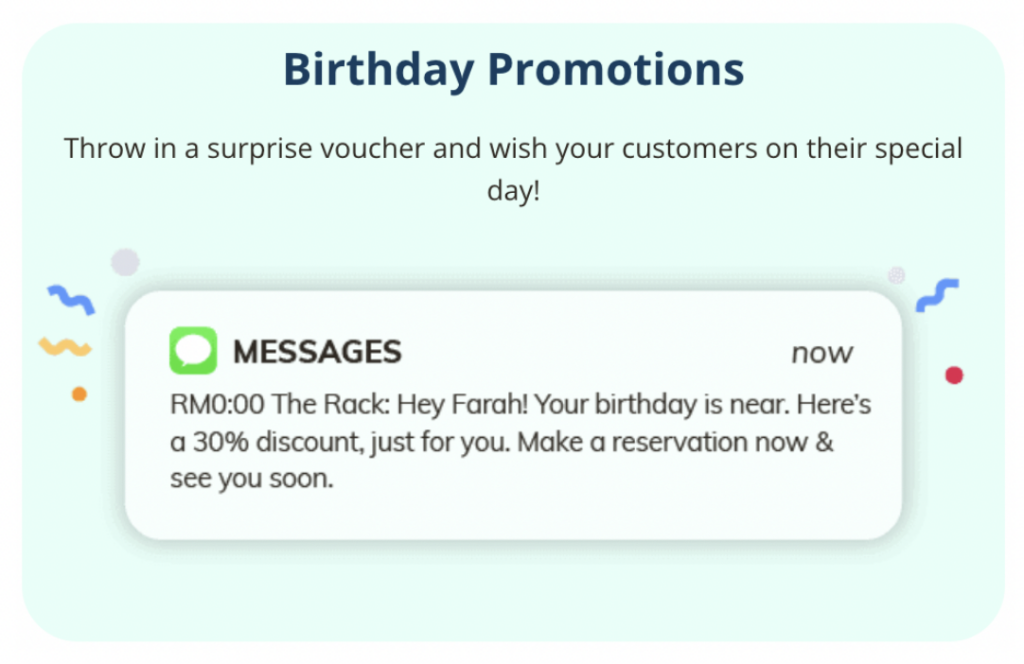 Not only do customers love to self-induldge around this time, but also sending a personlised birthday message is an invaluable tactic in winning over lifetime customers. Over 84% of customers are more likely to stay with a brand that would go out of the way to surprise customers and make them feel special.
2. Enhances your loyalty reward program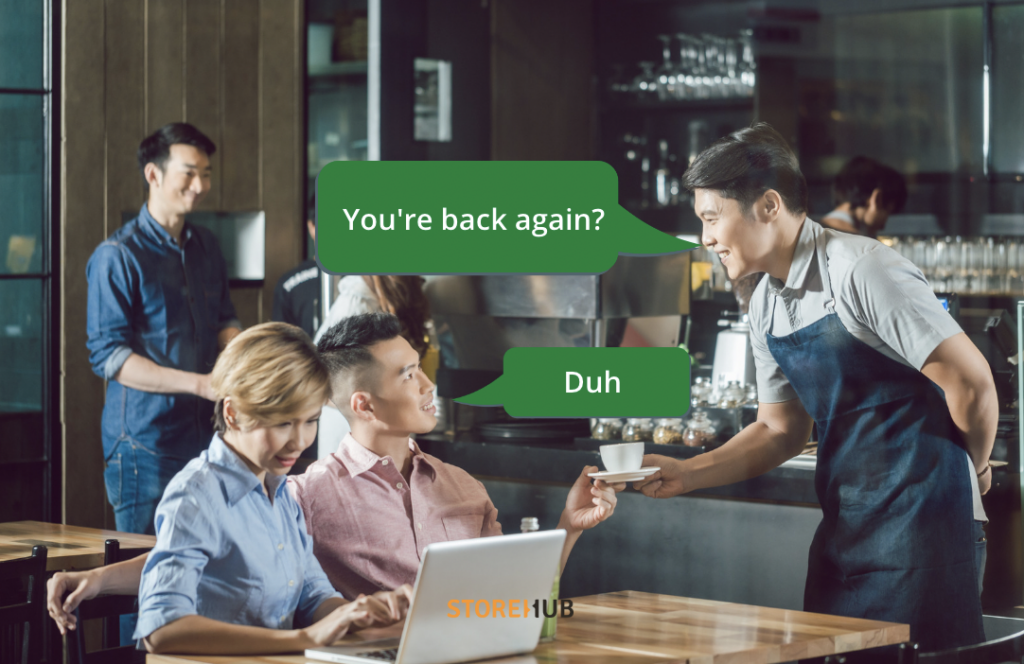 Rewarding customers on birthdays along with sending personalised SMS can be a great way to excite and entice customers. On top of that, 70% of consumers say they prefer to use their phones to engage with loyalty programs too! You'll have customers coming back to your store in no time.
3. It's cheaper to retain customers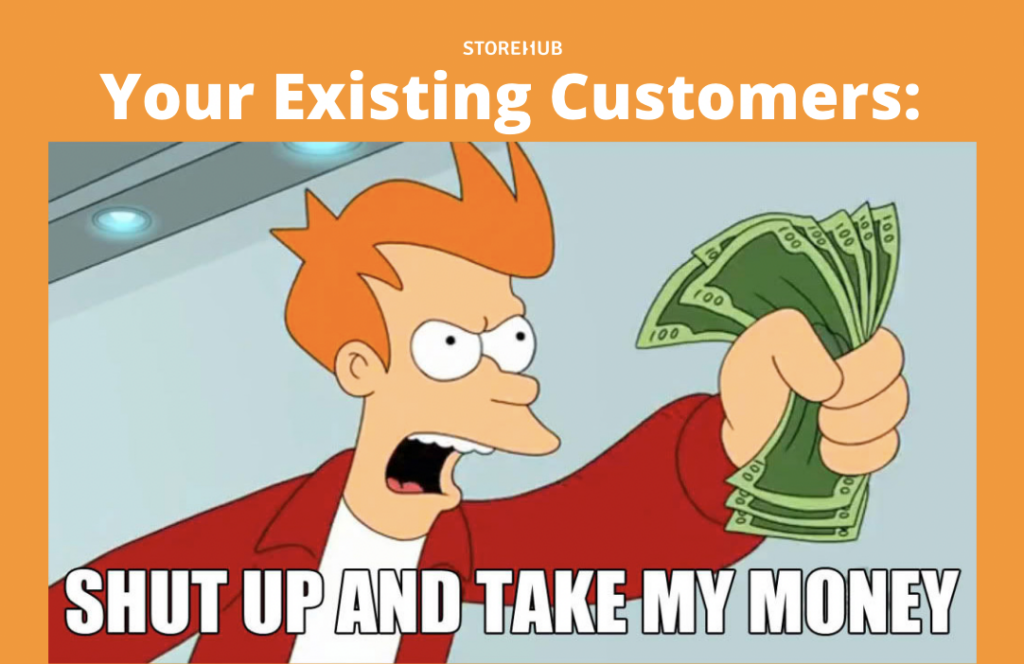 Whether you're in retail or F&B, acquiring new customers can cost up to x7 more than keeping your existing ones. So it makes sense to spend much more of your marketing efforts on people who already know your brand rather than with absolute strangers. Shifting your focus to retain existing customers makes it easier to get them to buy your products again.
4. Fast track to more revenue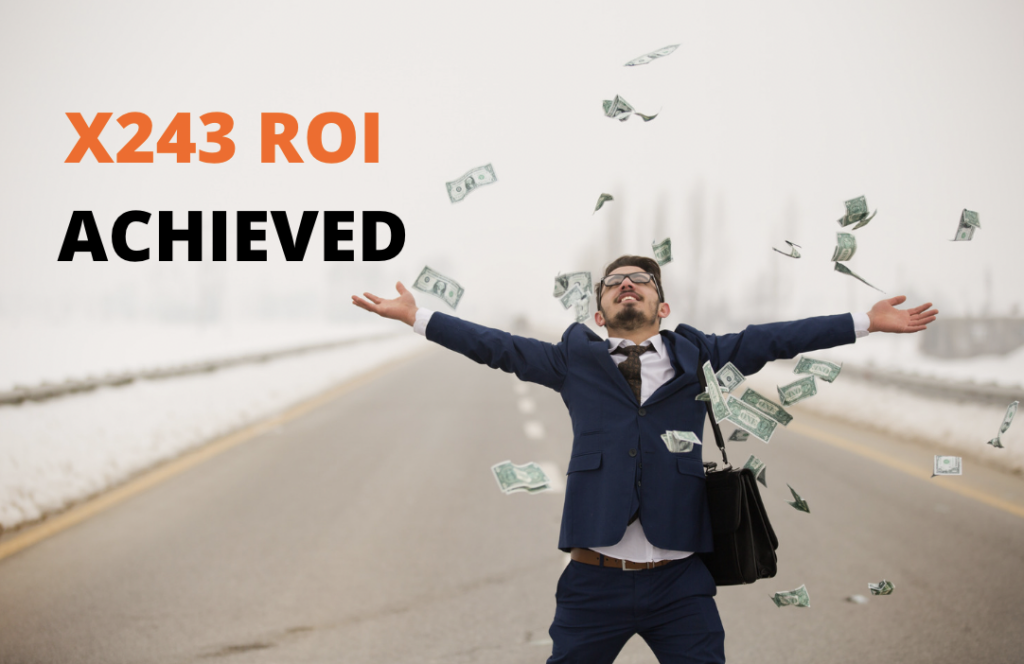 A research conducted by Frederick Reichheld states that a 5% increase in retention rate yields a positive impact on your revenue by almost 25-95%.
Rewarding your customers on their birthdays is not only proven to be efficient to get them to come back, it can also boost your sales in no time! In fact, we're seeing merchants using SMS birthday campaigns with Engage achieving up to x243 ROI for their business. 🤯
Of course, before sending your customers a birthday message, you need to their birth dates first! StoreHub lets you easily collect customer data with touchpoints like ecommerce and QR – fully integrated with Engage so you can maximise the benefits of automated SMS marketing.
For a limited time only, Engage is FREE for you to try out. Get started on improving customer retention with birthday SMS campaigns for lifetime customers.