Most business owners understand the importance of marketing and how it plays a huge role in getting and finding new customers.
And one of the strategies in marketing is to spend more money so your business will get lots of attention and hopefully make more sales. But this is not advisable if your business doesn't have a large marketing budget.
Luckily, there are much simpler ways to ensure that you get the exposure you need online, and the best part, completely FREE.
Let me introduce to you Google My Business!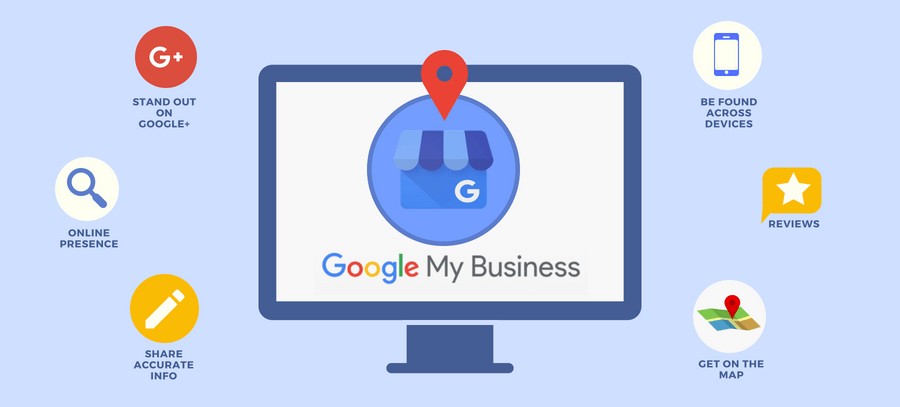 What is Google My Business?
Google My Business is a completely free-to-use tool provided by Google to help business owners list their restaurants/cafes in their local area which will automatically improve SEO and increase visibility of their business.
Why do you need Google My Business?
Get Ahead of your Competitors:
A lot of restaurants & cafes in Malaysia are still not listed on Google My Business. Use this to your advantage and stay ahead of the game.
FREE Discovery:
This makes it simple for customers to discover your business when they're searching for places to eat online. Who would say no to free traffic?
FREE Reviews:
Get a free review system for your business when you sign up to Google My Business. This gives potential customers a chance to read reviews from previous customers to help boost your credibility.
How to claim your own Google My Business
Firstly, check to see if your business is already listed on Google (who knows, your cousin who's a computer whiz may have already set it up for you).
You can check by simply doing a Google Search for your business.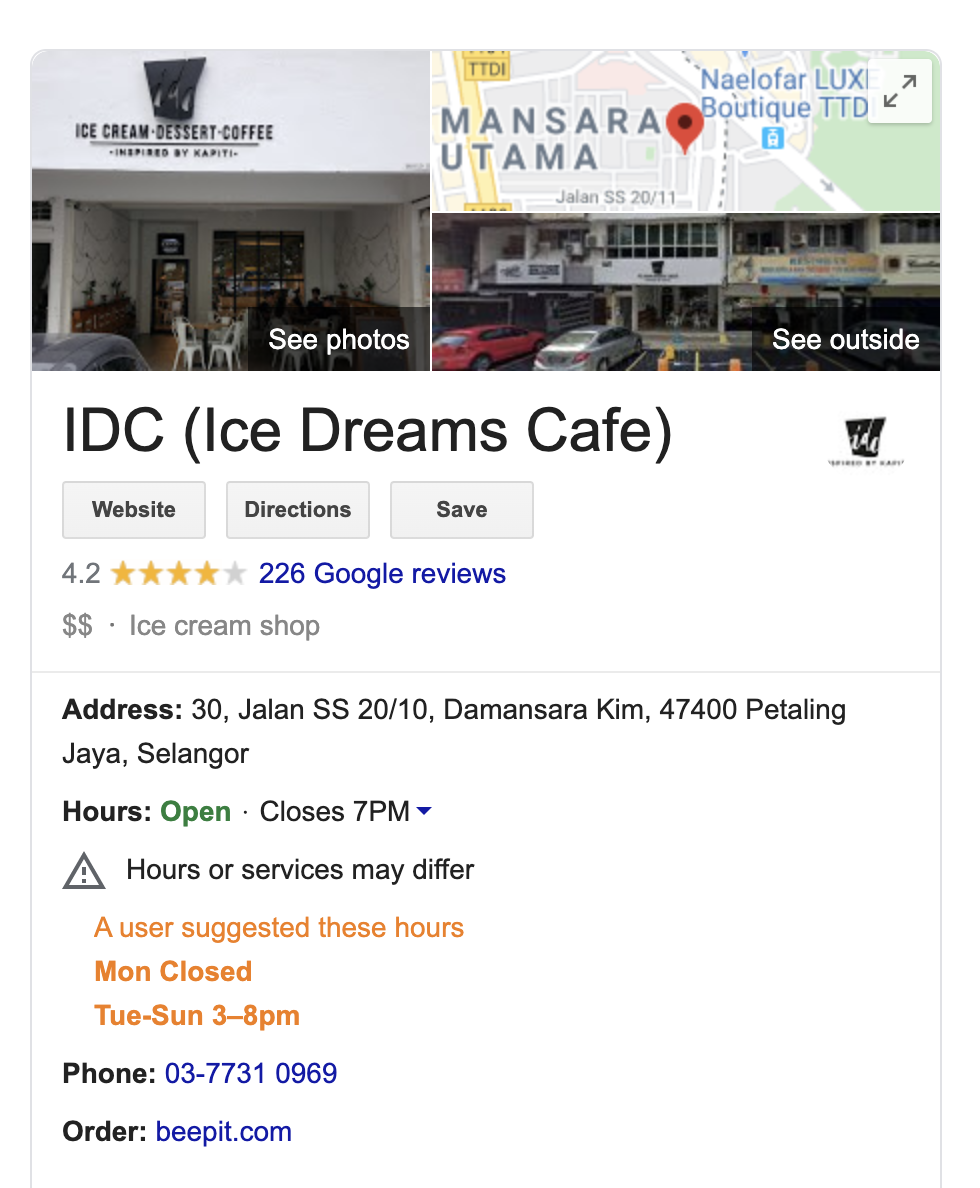 If your Google Search displays a listing of your business like the image above, then wonderful! Go thank that cousin of yours.
But if not, then chances are that Google My Business is not set up for your restaurant/cafe.
But don't worry, I'll guide you step-by-step to help you get set up!
Set Up Google My Business
Now, let's get you set up right away so customers can find your business more easily:
You will be redirected to a page like the image below.
If not, then Google "create google my business account" and click the link: Create account – Google My Business.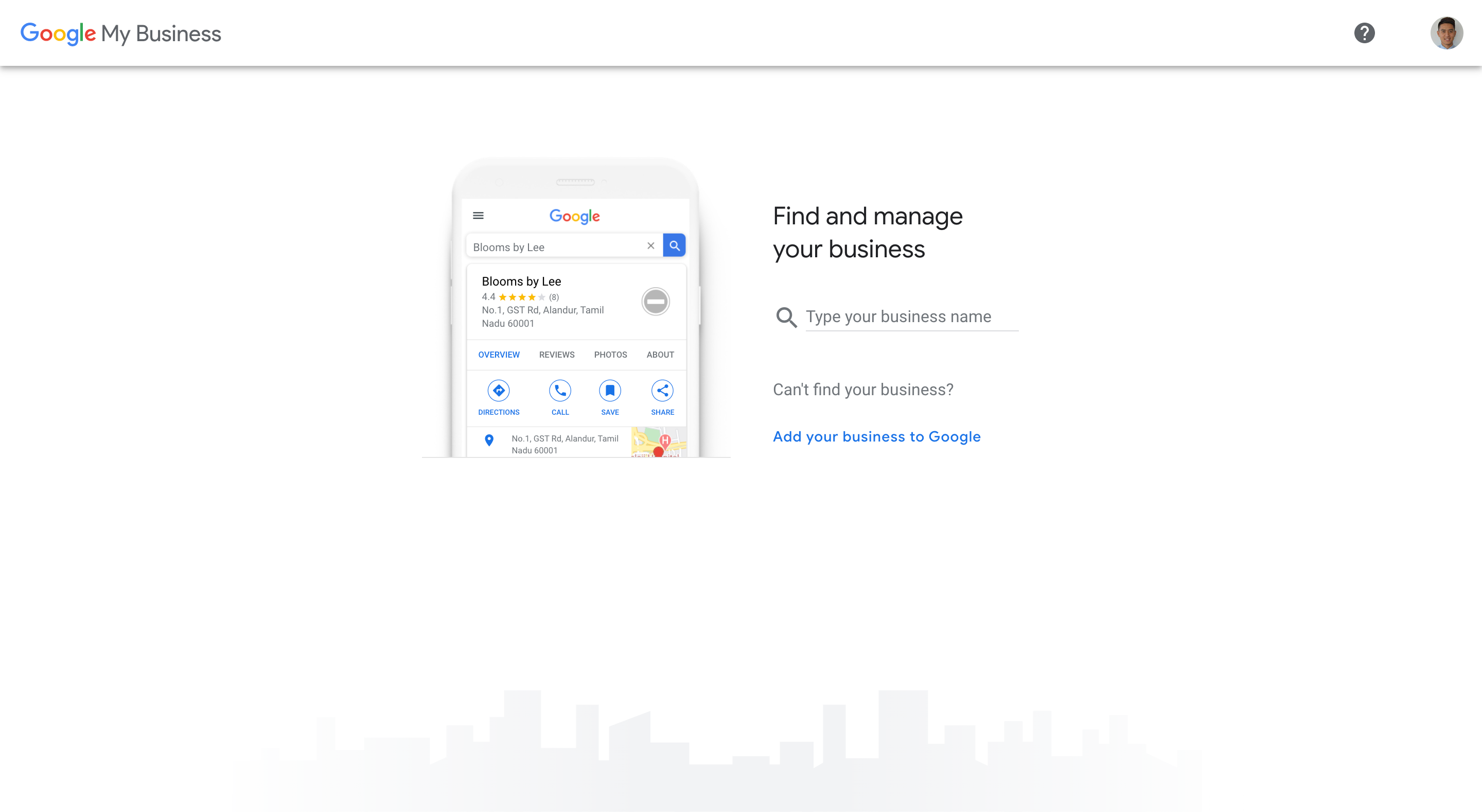 After going through the steps, the next thing is to verify that the business is yours. You can do this by receiving a postcard at your business location. Just fill out your '

Contact Name'

and click '

Mail

', you can also refer to the image below.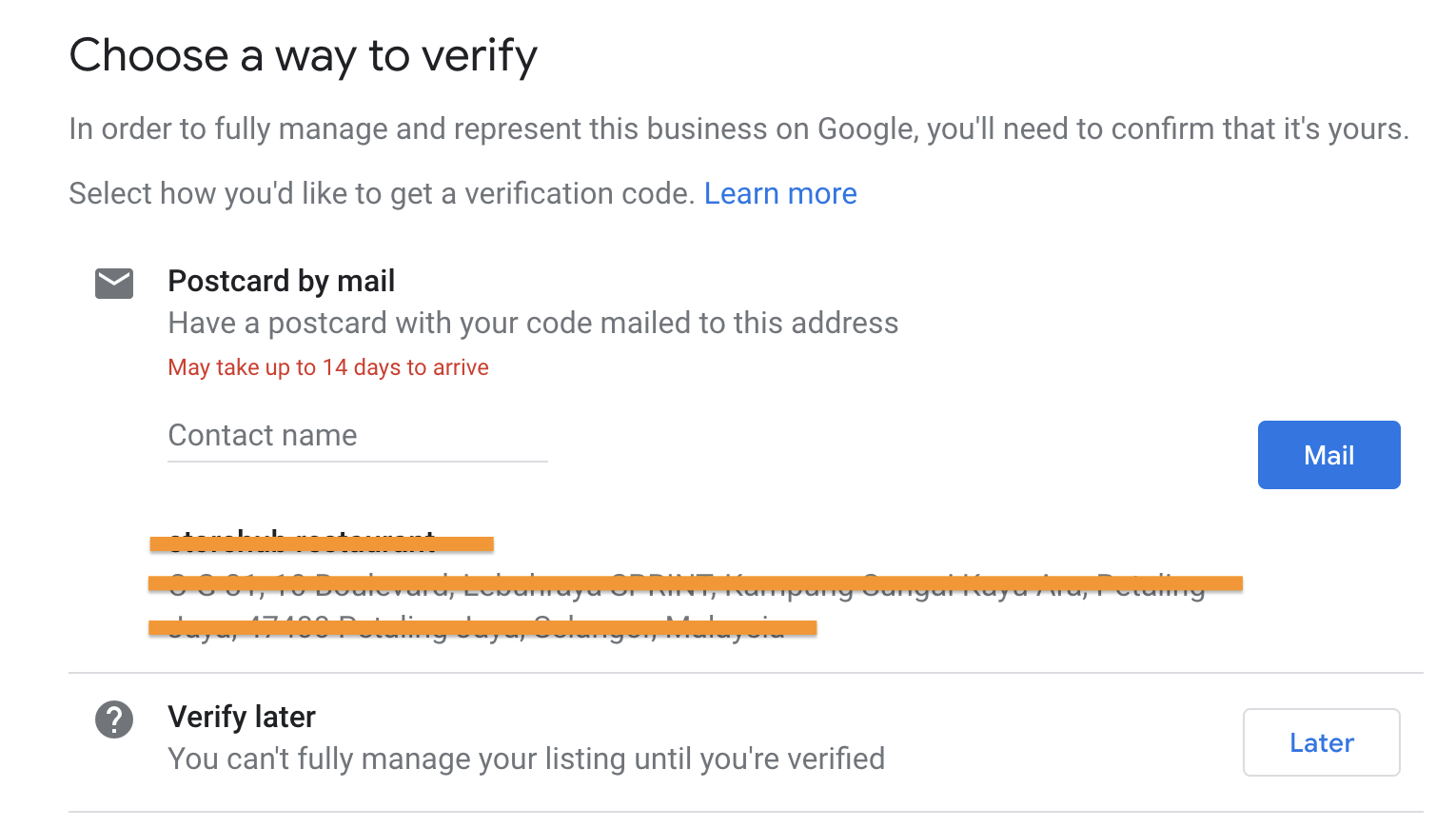 Once you've mailed out your postcard, you will be redirected to your Google My Business dashboard.

The most essential details you should fill in will be found in the 'Info tab'

which can be found on the left tab menu (

refer to the left image below

).
In the info tab (refer to right image below), make sure that the following info is correct:
business name
store address
contact information
Also, ensure that you add your opening times in the 'Add hours' section.
If you're a StoreHub Beep Delivery user, you can add your store's beepit.com link in the 'Add website' section.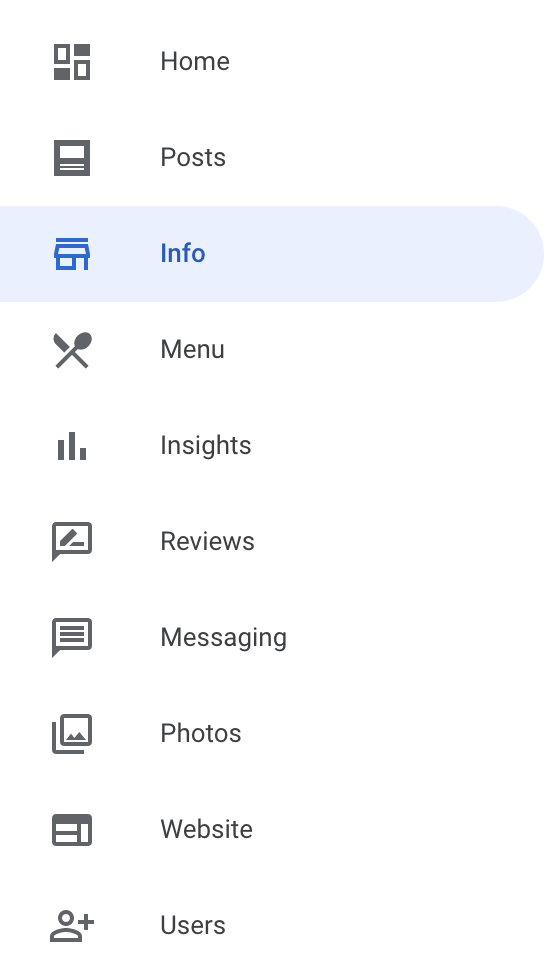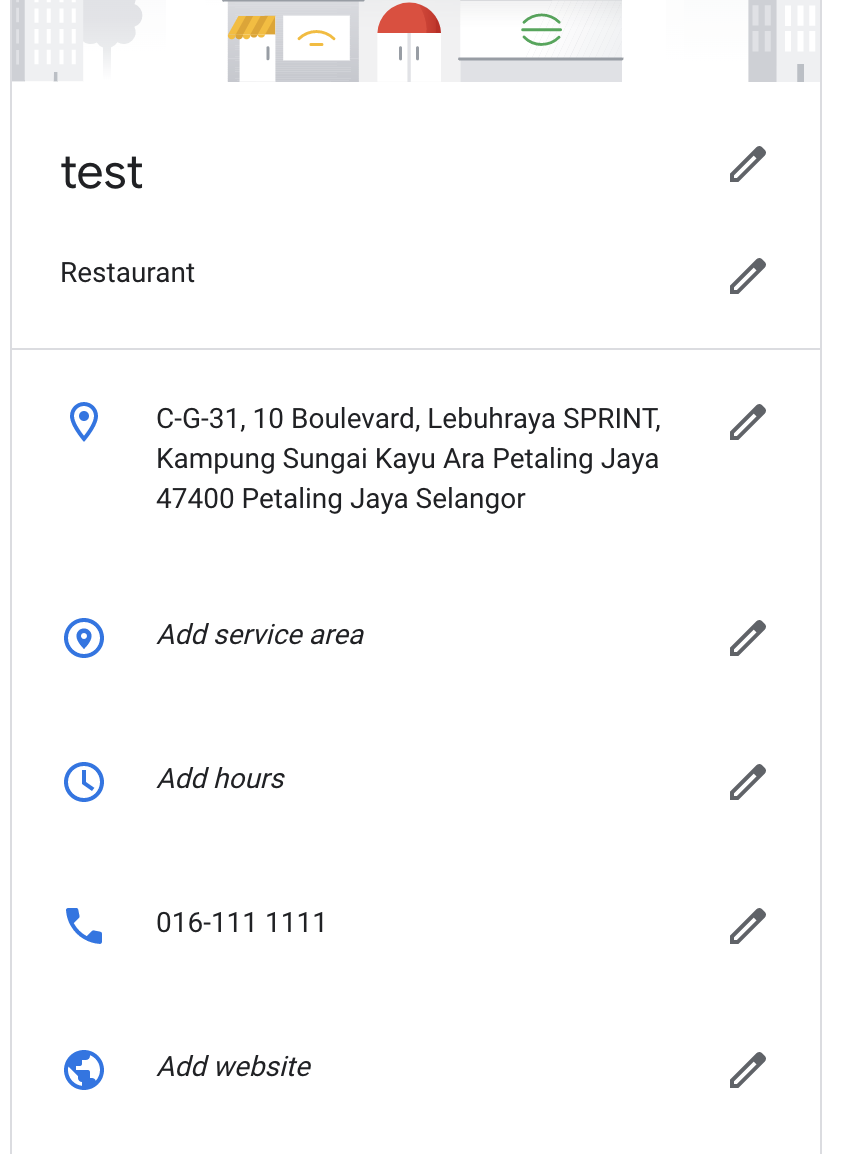 When you've filled in those details, you'll just need to wait for your postcard from Google to arrive and follow their instructions to get verified.
In the meantime, I recommend that you fill out as much information as possible on your Google My Business account to make you look more professional and stand out from the other listed restaurants & cafes.
Congratulations!
Once you've verified your restaurant/cafe and your business is listed on Google, you're done!
And the best part about setting this up was that it was completely FREE.
And here's a final piece of advice before I go…
Once you start getting reviews and photos from your customers, do frequent updates and make sure to reply to both the positive and negative comments.
This will go a long way to further highlight your company's professionalism!
And as a final check to make sure it works, do a quick Google Search to check and see if your business is listed. It'll look something like the image below.
Hope that helps!