Reading Time:
7
minutes
Customers are the backbone of your F&B business because without them, your business wouldn't exist.
For any restaurants or cafes, giving top-quality customer service is an important rule to live by. To keep it simple, customers are happy when they feel appreciated and are unhappy when they're not.
This is where customer relationship management (CRM) comes into the picture.
CRM consists of acquiring and analysing customer data, developing long-term relationships with existing and potential customers and improving customer satisfaction.
Since the F&B industry heavily relies on human interaction and connection, CRM plays a vital part in running a successful F&B business.
But how does it work?
CRM keeps track of customer details in order to provide better insight into customer behaviour and spark new ways to improve business performance.
This will then lead to an increase in repeated sales and improved customer satisfaction, which will then result in an increase in profits!
Here's everything your F&B business needs to know about CRM:
Strategy 1- Loyalty programs and offers
Strategy 2 -Marketing campaigns
Strategy 3 – Delivering outstanding customer service
Strategy 4 -Use customer feedback
Strategy 5 – Utilise customer data
Why CRM?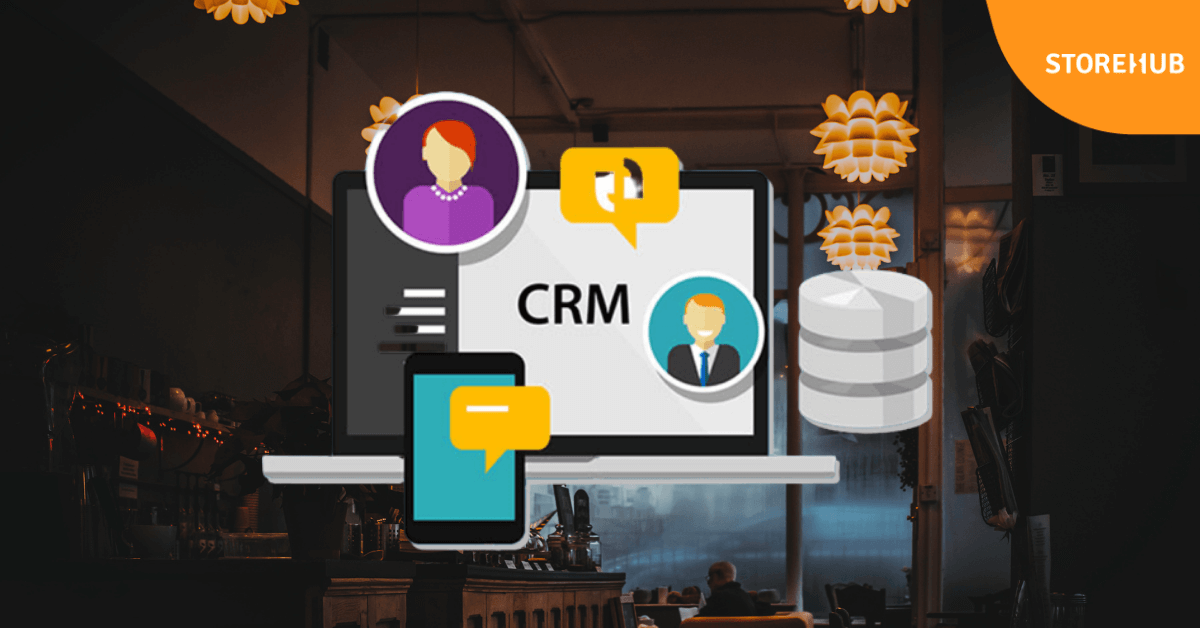 Did you know that the probability of selling to a new customer is 5-20%? But the probability of selling to an existing customer is 60-70%?
By investing in CRM, it can make a huge difference in your profit margins!
Without CRM, 79% of marketing leads are never converted into sales.
So you'll be spending all that time and money on marketing efforts but not get back any returns!
CRM can also help you better understand and serve your customers. You'll be able to easily identify trends in customer behaviour and act accordingly.
For example, identifying purchasing patterns from a customer and up-selling/cross-selling other products depending on their preferences. So if one customer has a habit of ordering dessert after their meals, you can try up-selling your best-selling dessert item.
In this way, you can improve customer satisfaction whilst increasing sales and profits!
Here are a few other benefits of CRM for your F&B business:
Ability to track and analyse customer data

Forecast future customer purchases

Gather customer contact information

Increase repeated sales and loyal customers through loyalty programs

Create personalised customer experiences

Save cost by using targeted marketing campaigns
So as you can see, if you want your F&B business to succeed, having a strong CRM is vital.
Here are our top 5 CRM strategies guaranteed to help grow your F&B business!
1. Loyalty programs and offers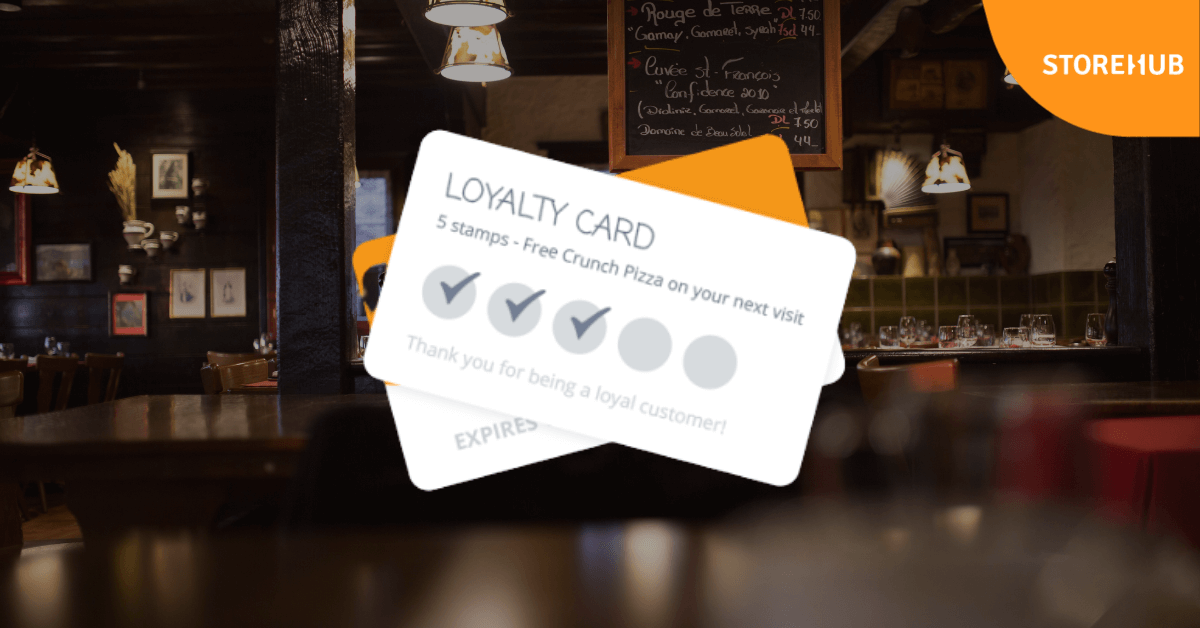 Loyalty programs are known to be the best way to keep customers coming back for more.
Come up with relevant loyalty programs that are specially customised to your target customer base. You can also customer data to create personalised deals and offers for your loyalty program members.
For example, if a customer has a birthday coming up soon, you can send them emails or SMS messages informing them that their favourite dessert is available for a birthday discount.
There are 3 main types of loyalty programs that are best suited for F&B businesses
1. Points for every dollar spent
A popular loyalty program used by many F&B merchants is the point system.
This means that for every purchase, points will be given for every dollar spent or a set number of points is given based on the total amount spent e.g. 20 points for every RM1 spent.
Customers can then trade in their points for a reward e.g. discounts, RM10 off their total bill, free coffee etc.
2. Cashback
A super easy loyalty program to use and set up is cashback. In this loyalty program, customers will get a % of the money they spent back. This cashback is then stored into an account under their name and can be used on their next purchase.
For example, if your F&B business gives a 10% cashback for every purchase, a customer that spends RM200 on a meal will get RM 20 back. The RM20 will be stored under their account and can be used on their next meal at your restaurant.
Super simple right?
Luckily for you, Beep Cashback is now available to help you launch your loyalty program immediately.
3. Punch/Stamp card
This loyalty program consists of stamping or punching out a section of a customer's loyalty card every time they make a purchase. After a set number of transactions, customers can redeem a discounted or free meal/beverage.
Want to know more about how to run a successful customer loyalty program for your F&B business! Read on here!
2. Marketing campaigns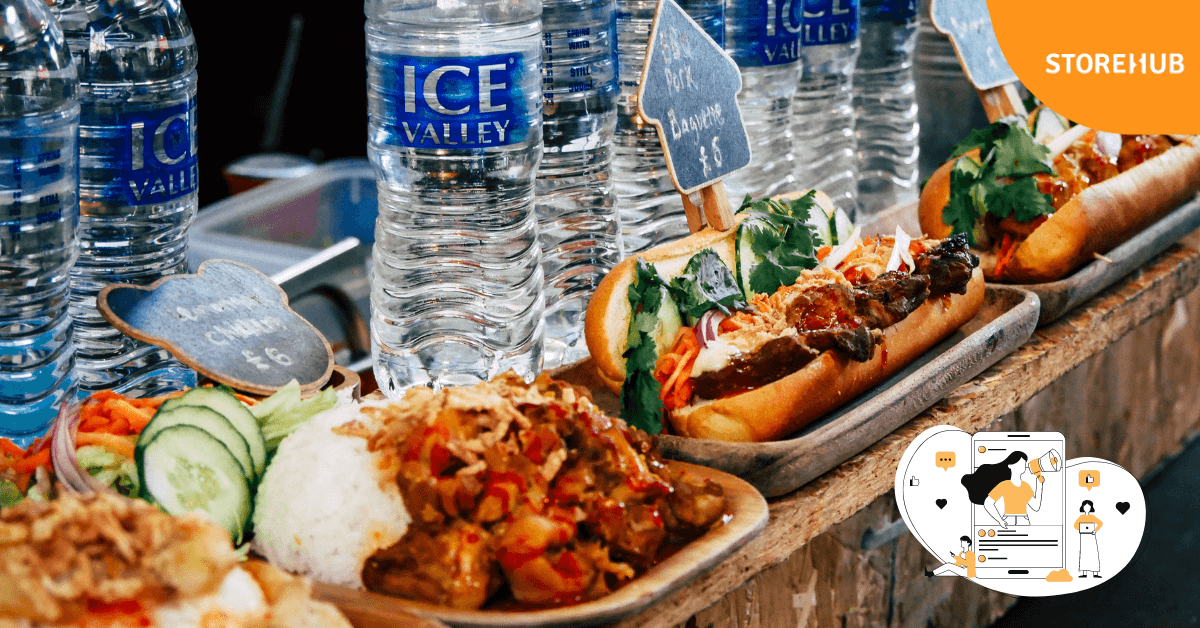 CRM doesn't only mean developing customer relationships in-store. Good CRM can help you foster a connection with your customers post-purchase as well.
You can do this by sending messages to customers through mail or email. This will encourage customers to come and dine at your restaurant, return for another visit or even check out your social media channels.
Here are a few easy marketing strategies to improve your F&B's CRM:
1. Email marketing
Email marketing is known to be the most effective method of engaging with new and existing customers. You can easily keep customers updated on current promotions at your restaurant via email. It is also a good idea to conduct personalised email campaigns, where promotional deals and marketing messages are customised according to the ordering behaviour and preference of your customers.
It's also important to keep track of important customer details such as their birthdays. In this way, you can set up an automated email list to send out to customers every time their birthdays come around.
2. SMS marketing
SMS messages have a high visibility rate compared to other marketing channels.
This is because everyone is almost always on their phones so SMSes have a high probability of being opened and is an excellent way of converting past customers into returning customers.
To use this to your advantage, you can send messages to your customers by informing them about the various deals and offers running in your restaurant, the dish of the day or even a link to order online.
Make sure the message is short, sweet and finishes with a clear Call-to-Action such as Book Your Table Now, Order Today etc.
3. Social media marketing
Make sure your social media pages are up-to-date with enticing visual content for customers.
This can be done by drawing attention to your delicious menu items with mouth-watering photos or emphasising on promotion periods. Whether it's in the form of a post, story, still photo or animated video, good content will generate buzz through word of mouth which will help drive traffic to your restaurant and in turn, increase sales.
3. Deliver outstanding customer service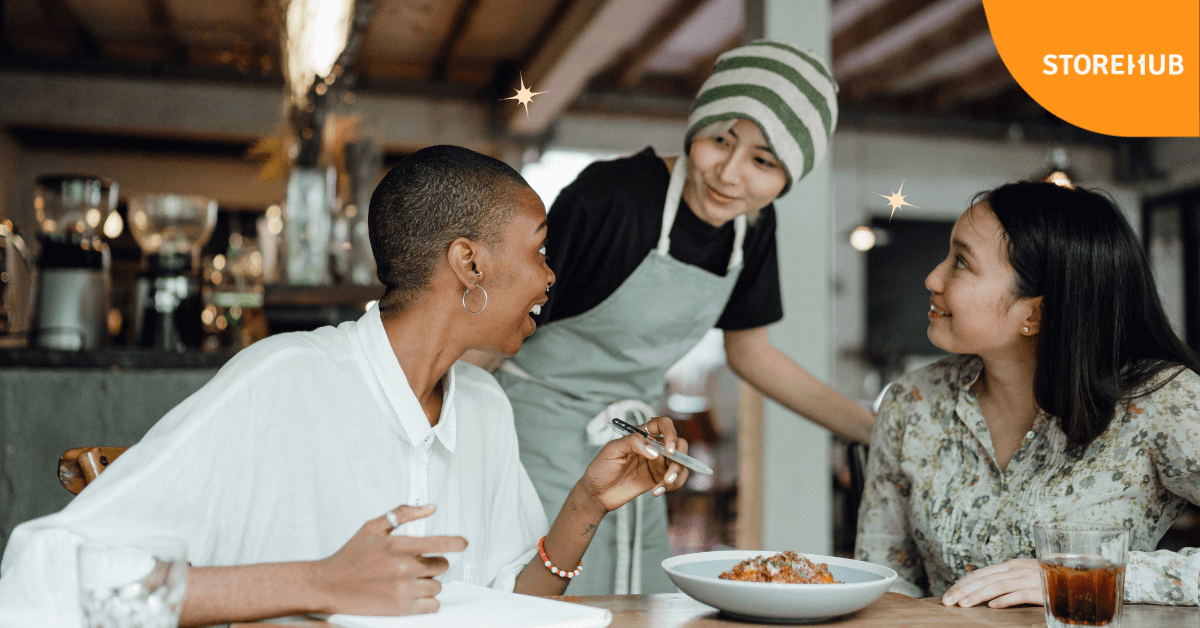 Excellent customer service is always a good way to keep your customers coming back for more.
Imagine having great food at reasonable prices, good ambience and excellent service. Who wouldn't want to come back again?
Whether it be the customer's first, fifth or even fifteenth visit, it is important to keep the level of service consistent.
Here are a few tips to deliver outstanding customer service:
Keep wait times as short as possible

. Don't keep customers waiting too long to be seated or served.

Have an ideal waiter to table ratio.

This ensures that there is enough wait staff on hand to attend to customer needs.

Anticipate customer needs.

Try to tend to customer needs before them having to ask e.g. providing extra napkins for finger food, refilling water glasses before they're empty etc.

Encourage staff to smile at customers and greet them nicely.

Setting a friendly atmosphere will help make customers feel more welcomed and appreciated.
Read on here to find out more about delivering excellent customer service:
4. Use customer feedback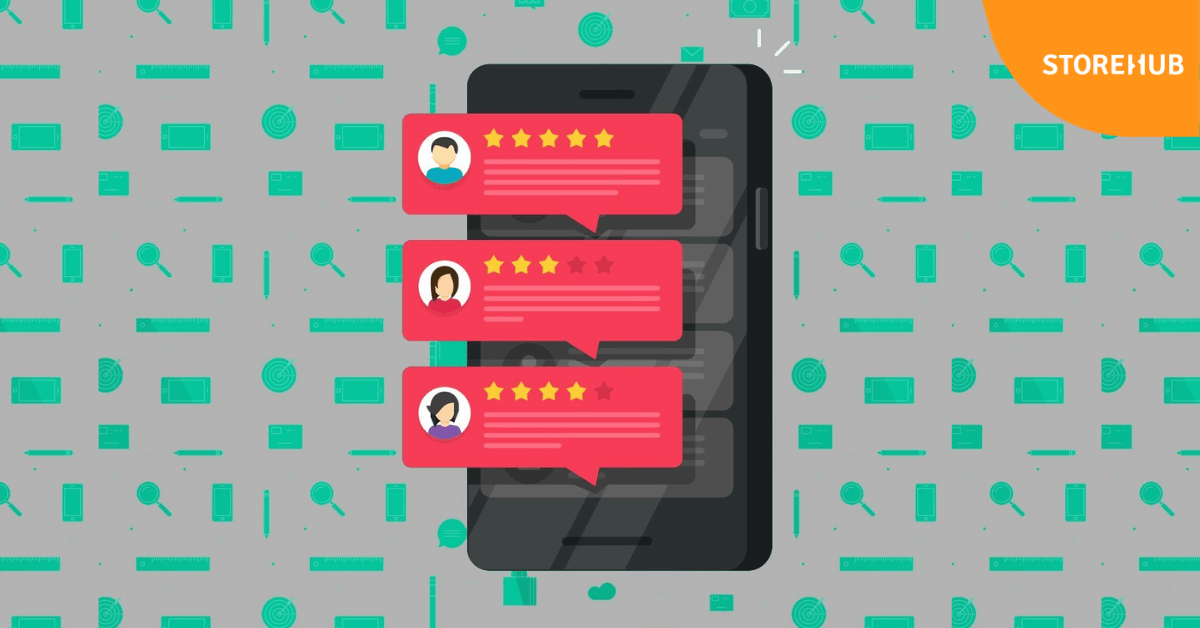 Customer feedback is essential for any business. It's important to gather customer feedback to help identify your shortcomings, find opportunities to correct these mistakes and grow.
By asking for feedback, customers feel valued and appreciated. Customers want to know that their opinion matters.
An easy way to do this is by placing customer feedback forms on the table for customers to fill out.
You can also ask your wait staff to pop by in between the meal, or at the end, to ask if everything was good.
In case a customer is unhappy, you should ensure that any complaints or concerns are resolved immediately. Acting promptly shows customers that you value their feedback and are looking to improve for them.
Since customers have been increasingly using social media and review sites to leave their feedback about their dining experience, it is essential that your F&B business gets a good review.
New customers tend to look up reviews before visiting, so having a good reputation is critical!
5. Utilise customer data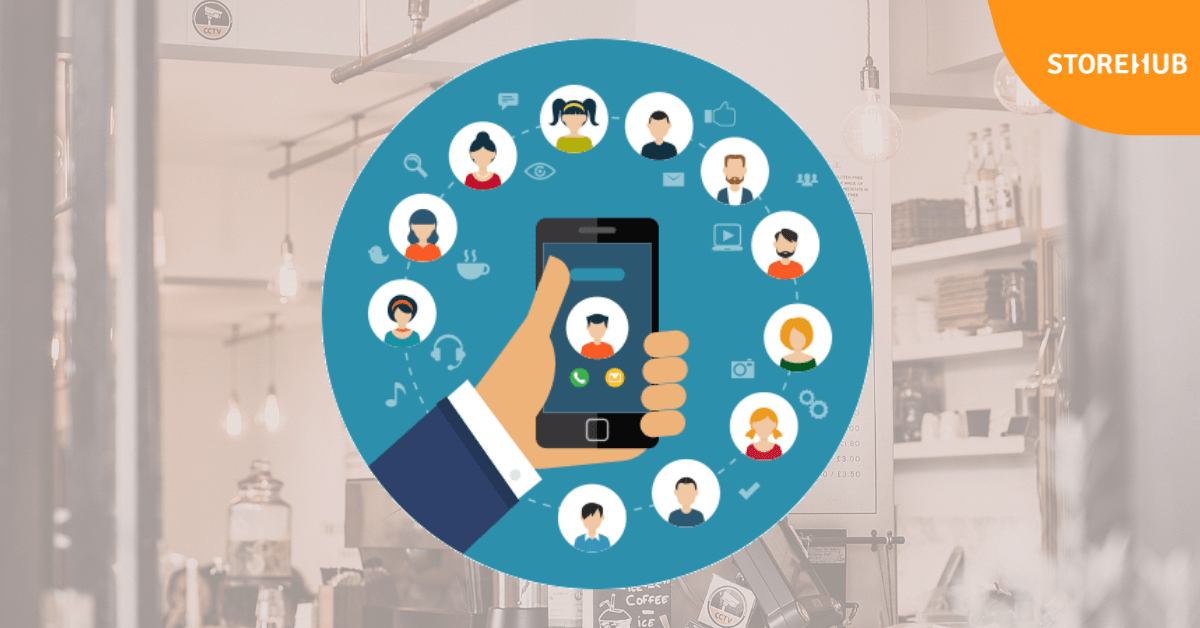 Keeping track of customer data and analytics is crucial in the F&B industry.
You can easily do this by getting a POS system that integrates CRM and that can generate in-depth reports about the sales of your restaurant.
These reports can be used to draw useful insights into the best selling item, the highest-profit making item, the most profitable promotions, customer behaviour etc.
You can then use this data to make better-informed decisions, such as the designs of the menu.
For example, if the reports show that a particular menu item is popular amongst customers and it also generates the highest profits, you'll want to place that item at the top of your menu.
A CRM integrated POS system can also store important information on customer data. This includes their contact details, birthdays, spending habits, preferences etc. You can use this database to engage with your customers by sending them birthday greetings or deals on their most-ordered item.
Luckily for you, a CRM system is within your reach!
With StoreHub's CRM system, you'll be able to
Store and manage customer data

Track customer interactions and shopping behaviour

Get valuable insights about your customers

Accurately predict sales

Start a customer loyalty program

Personalise customer experience and marketing material

Keep customers updated with SMS messaging

Customise promotions and offers
And much more!
What are you waiting for?
Make it yours today!
Power CRM for your business with StoreHub