Reading Time:
7
minutes
As we're entering 2021, it's important to remember that F&B is the ONE INDUSTRY that lives and dies through repeat purchases.
To do this, your business needs to give customers a reason to keep coming back.
This is where a loyalty program becomes extremely important!
Let's get started on how to create a successful loyalty program for your F&B business!
1. Customer loyalty program objectives
4. Loyalty program success stories and best practices
5. Customer loyalty program tips
1. What Am I Trying To Achieve?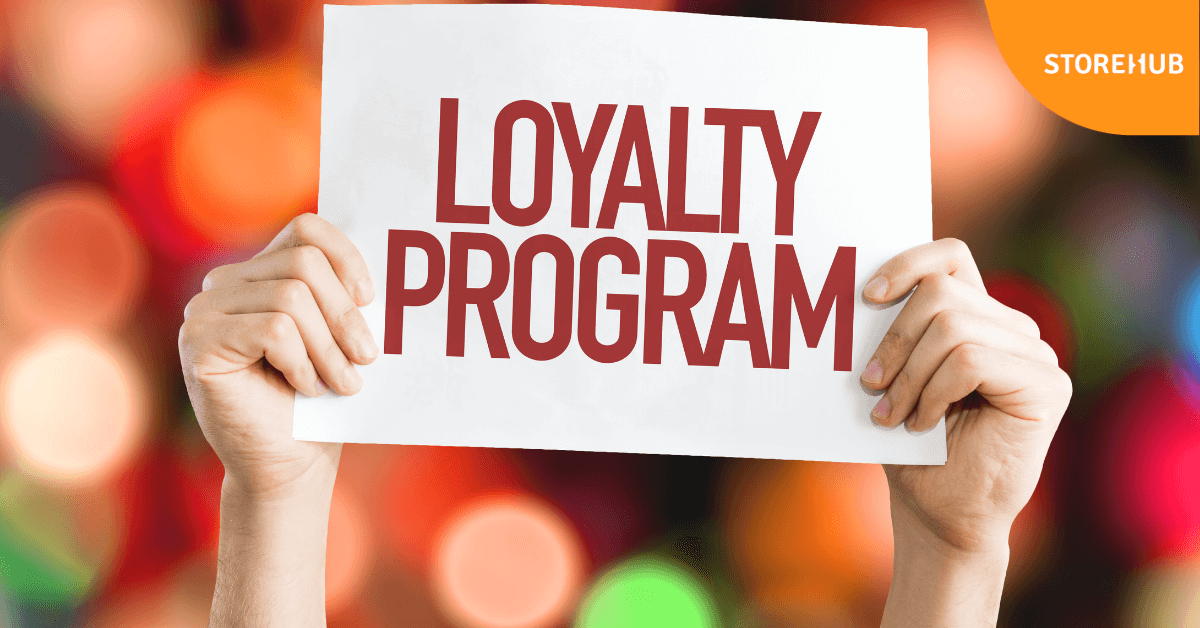 First, what are the objectives of launching your loyalty program? Try to make them as specific as possible.
Is it to:
Gain 2000 new customers?

Getting more customers during off-peak hours?

Increase average spend per customer to RM100?

Getting existing customers to come back to your restaurant 3x a month?
Ideally, you should have more than one objective.
They should aim to get more customers AND get them to spend more when they visit.
By having clear objectives, it will make measuring the performance and success of the loyalty program so much easier!
2. Loyalty Program Design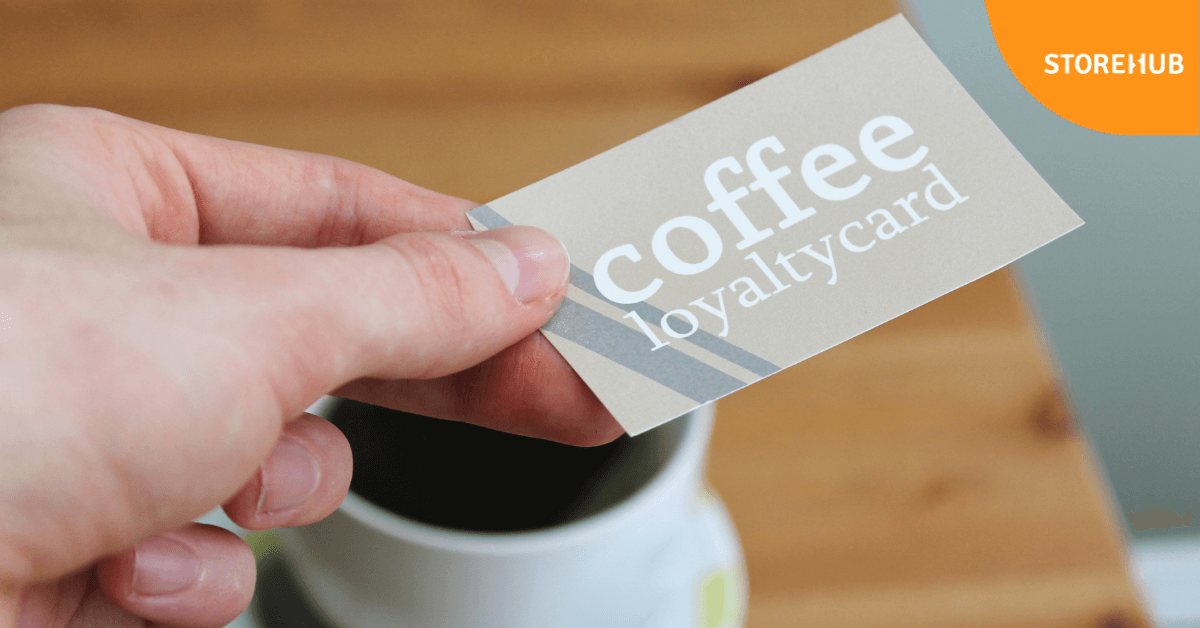 Once you have determined your specific objectives, you can create a loyalty program based on achieving that goal. For the most part, a successful loyalty program should encourage more customer visits AND increase their spend per visit.
– Points Points Points!
For an F&B business, one way to do this is by awarding customers points for every purchase they make.
You can either give points for every dollar spent or give a set number of points based on the amount spent e.g. 10 points for every RM1 spent.
The decision between the two will be based on what best fits your customers and restaurant.
One of the main benefits of using a point reward system is that it easily becomes addictive, almost like a game.
In fact, most customer loyalty programs are designed like a game to keep customers wanting to come back and collect points in order to unlock rewards. This is called "gamification".
– Cashback
Another easy loyalty program to use is cashback.
In this program, customers will get a % of the money they spend back, this is called cashback.
This cashback is then stored into an account under their name and can be used on their next purchase.
For example, imagine you decide to give a 10% cash back for every purchase. A customer that spends RM150 on a meal will get RM15 back. The RM15 will be stored under their account to be used on their next meal.
The best thing about cashback is that it is super easy to set up and maintain.
Luckily for you, Beep Cashback is now available to help you launch your loyalty program immediately.
– Tier system
A tiered loyalty program creates different levels for the customer to be grouped in.
In order to reach a certain level, customers must pass the milestone set for each tier to proceed to the next level.
The big challenge with this program is to make your rewards valuable enough to attract and make customers want to climb up to each level.
– Punch/Stamp card
This was the most common loyalty program that businesses used to use.
For every purchase the customer makes, they will get a stamp or a punch out of the card.
After a set number of transactions, customers can redeem a free or discounted food/beverage.
However, this is gradually becoming out of date because people usually forget, lose the card or lose motivation.
These are the 4 main types of loyalty programs that are best suited for F&B businesses.
When choosing which one best suits your restaurant, you should prioritise your customers.
Who are your customers and what they will be most drawn to?
3. Reward Customers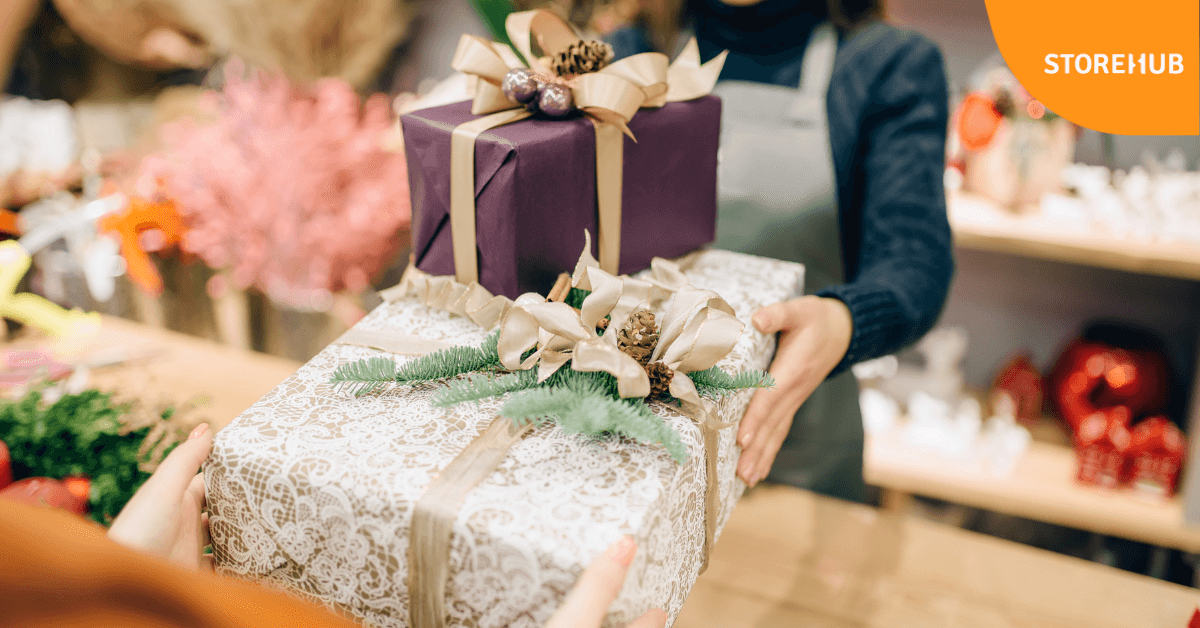 After choosing the best loyalty program to implement, you need to be thinking of the rewards you are giving your customers.
It is important to remember that you shouldn't just choose any random items to gift. You should choose gifts that are important to your customers and suits their needs and wants.
For F&B customers, this could be through:
– Cashback to use on any items in-store
– Giving discounts off their purchase
This can be done in two ways.
If your main goal is to increase customer spend per visit, then you should use discounts to incentivise your customers to spend more. For example, if customers usually spend up to RM25 per meal, offer a 10% discount if they spend RM40. If the increase isn't too much, most customers will spend more just to get the discount!
If your goal is to increase the number of customer visits, run limited-time promotions to encourage customers to come back sooner than later. For example, the reward could be offering customers a 20% discount on all orders RM50 or more, if they came back twice or more times in the past 2 weeks.
– Free Appetisers/Desserts/Drinks
Find out what popular menu items are and make these redeemable. Offering free items that they usually order will keep customers wanting to keep coming back in order to get that reward.
– Special off-menu items
Create special items that are not on the main menu but a spin-off popular menu items with a few extra toppings and changes. For example, an ultimate chocolate ice-cream sundae which includes an extra brownie, chocolate syrup and Oreo crumbs.
– Free limited-edition gifts
Make these gifts related to your F&B business. For example, a limited edition tumbler bottle if you are selling drinks or a cute burger tote bag if you run a burger restaurant.
However, you shouldn't just stop at rewarding customers.
In order for your loyalty program to succeed, you need to create social engagement around it. You can do this by sharing the loyalty program on social media, encouraging customers to share it on their social media, inviting their friends to the program etc.
One great way to quickly get the word around is through referral programs.
You provide rewards, such as more points, if the customer shares and gets a friend to join. This promotes your products and gives you more customers.
It's a win-win situation! Your customer gets more points to redeem for rewards, and you get more customers!
Yay!
Loyalty Program Success Stories
Starbucks Rewards: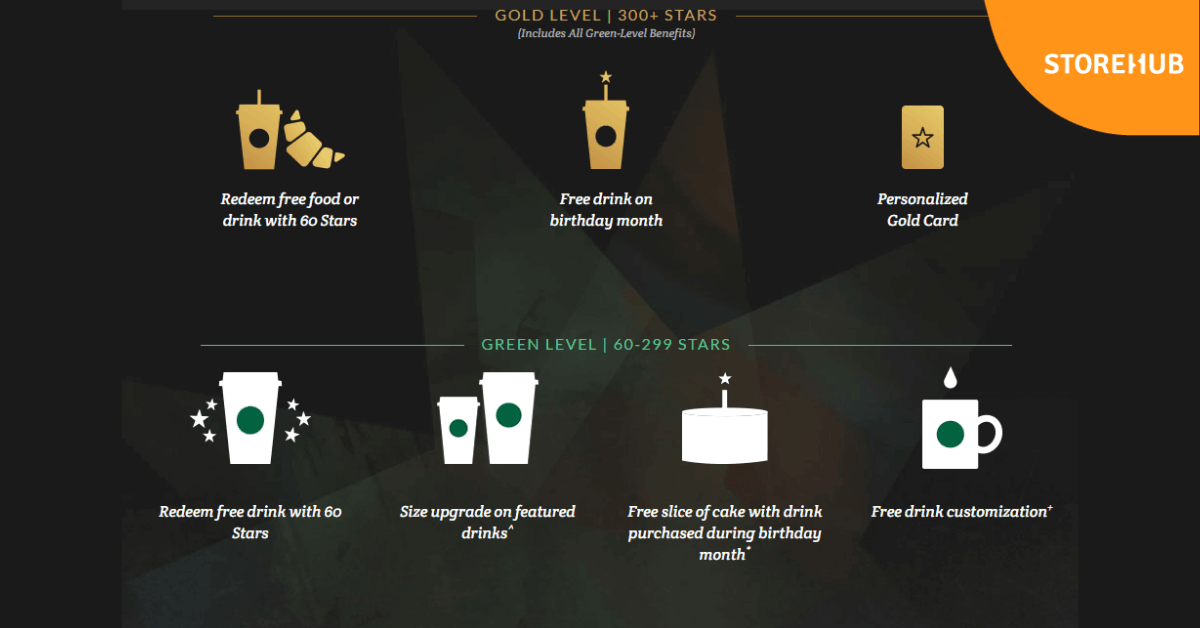 Photo by Starbucks
Starbucks does an amazing job at motivating their customers to stay loyal to their brand.
They use a tier loyalty system to incentivise customers to reach each premium level.
These tiers motivate their customers to reach the gold level status in order to reach all the benefits that only those members can enjoy.
Nandos: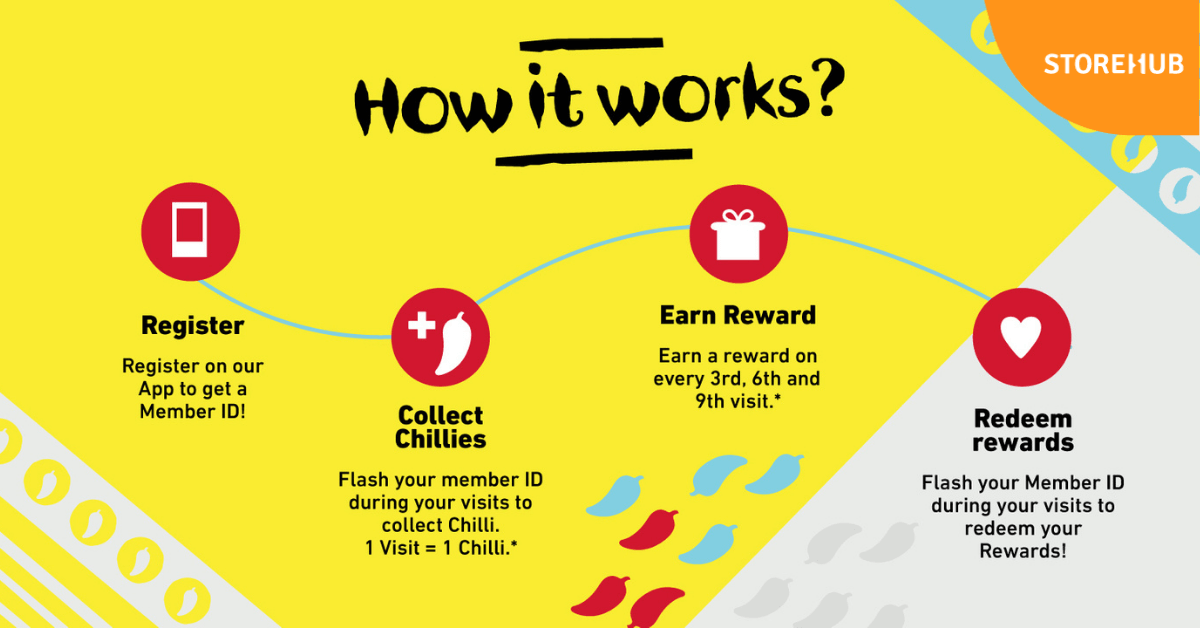 Photo by Nandos
Nando's PERi-vilege loyalty program is another popular example.
For every visit, the customer will collect one Chilli.
On the 3rd, 6th and 9th visit, they will receive rewards and each reward gets bigger.
By keeping the rewards achievable through small intervals, it keeps customers wanting to come back in order to get that free chicken!
Juiceworks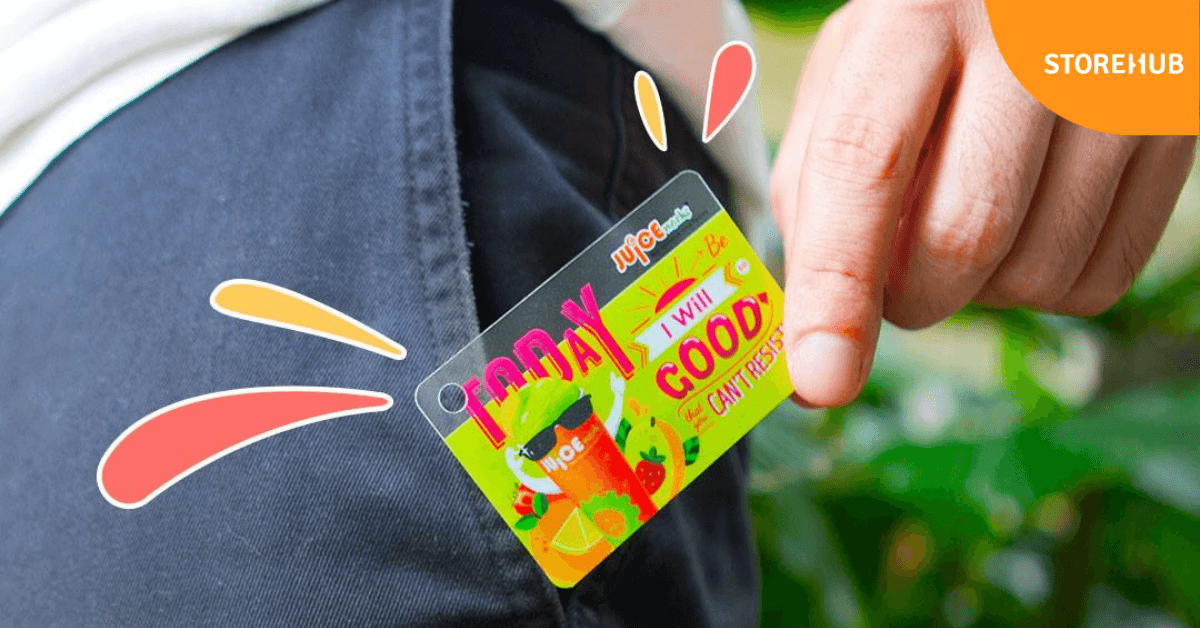 Photo by Juiceworks
Juicework's loyalty member program takes the form of a stamp card.
With this card, you get a stamp every time you purchase a drink.
Once you have 4 stamps, you can redeem a free drink!
Aside from this, Juiceworks also has a paid VIP membership at RM12 that is valid for 2 years. With this VIP membership, they will have access to all the VIP benefits which includes: 10% discount on normal items, FREE birthday drink on your birthday, monthly specials for members only and more!
These above examples are great loyalty programs that successful businesses undertake. I hope they have inspired you to either start or improve on your own loyalty strategy.
Before you start…
Since you've made it this far, here are 3 of our top loyalty tips:
1. Getting customer information is key
In order to sell high volumes, you need to have as much information about your customers as possible.
We recommend getting information when customers initially sign up for the loyalty program such as their name, contact information and birthdate.
To encourage them to give up this information, you can even give bonus points or discounts to your customers when they register for the account.
Getting this information will benefit you when tailoring future marketing to them.
Encourage customers to share their experience
Having an active fan base amongst your existing customers is the best way to show new ones how amazing your F&B business is and creates a FOMO (Fear Of Missing Out) feeling.
To do this, reward points to customers for leaving a review, posting snaps of their meals on social media and even following your social accounts.
This will help new customers discover your store and have confidence in trying your products.
Customers first!
Remember to always give rewards that customers will want! The basis of a successful loyalty program depends on customers sticking through it and wanting to get the end reward.
Want to get started on a loyalty program right away?