Reading Time:
6
minutes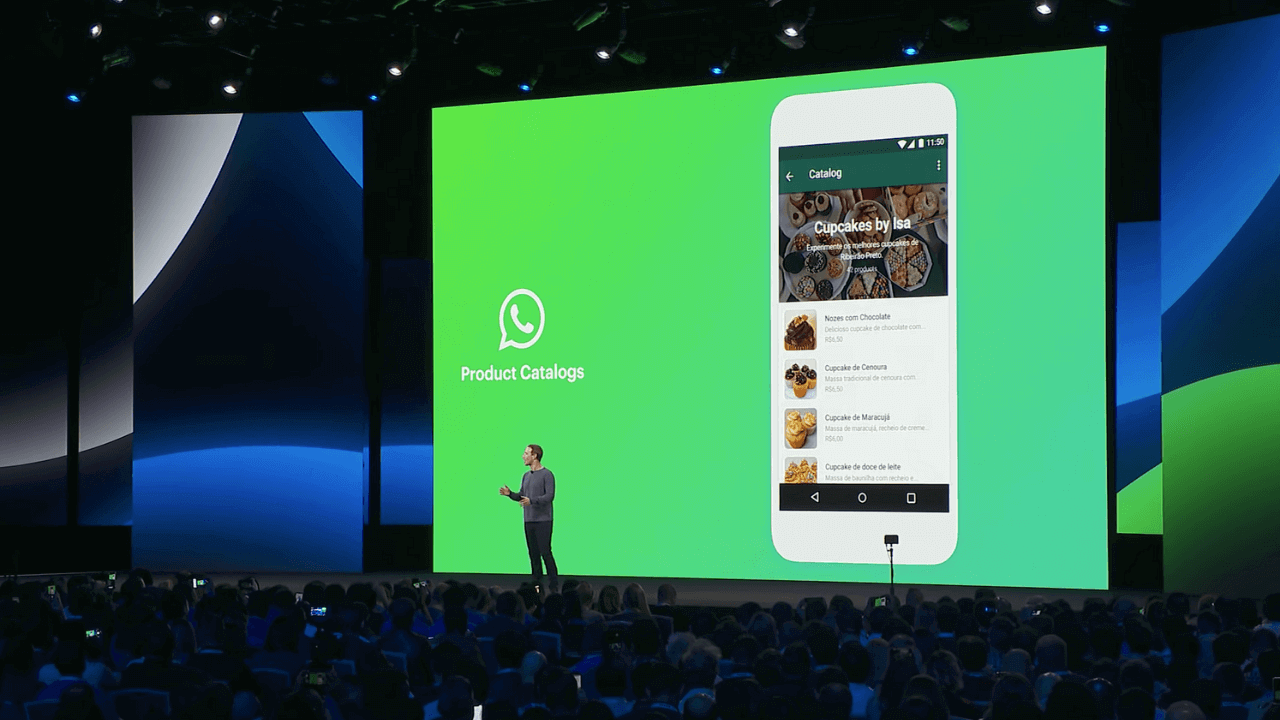 Facebook F8 2019: What Small Businesses Need To Know
Facebook recently had its annual developers' conference F8 in San Jose on April 30. They announced a redesign, and several new features for Facebook, Instagram, WhatsApp, Messenger, and AR/VR.
As an entrepreneur, you should be aware of these things since Facebook is one of Southeast Asia's most used social media platform, and because some of the new features/changes will affect your marketing efforts for your small retail or F&B business.
These new features/changes can help your business communicate better, drive in-store traffic, generate leads, improve customer service, and increase sales.
Here are all the updates and changes that are relevant to your small business (or jump to whichever section you're most interested in):
Facebook facelift and new features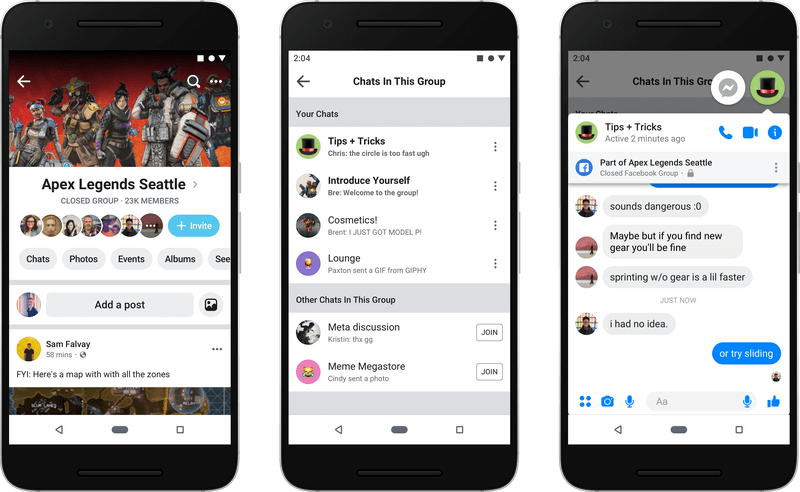 Image via The Verge
Here's a list of everything new for Facebook:
New Facebook design – FB5
Emphasis on Facebook Groups
Facebook Dating feature
Meet New Friends feature
Marketplace Shipping feature
Your small business will be most affected by the Facebook Groups emphasis, shipping for Marketplace (in the future), and the new Events tab.
Facebook Group emphasis
The Facebook Groups tab has been redesigned to make discovery easier and better. It now shows you a personalised feed of activity across all your groups. More content from groups you join will appear in your News Feed. Facebook is currently also exploring ways to make buying via Facebook Live easier.
This is being done because groups are one of Facebook's most used features, besides events. Facebook talks about this in a Newsroom post:
There are tens of millions of active groups on Facebook. When people find the right one, it often becomes the most meaningful part of how they use Facebook. Today, more than 400 million people on Facebook belong to a group that they find meaningful.
Building a strong community through groups instead of posting things on the News Feed is going to be the main way businesses brand and market themselves moving forward. Relevancy is key here.
Here's what your small business can do:
Start a relevant Facebook Group – E.g. if you own a coffee shop, start a group for local coffee lovers. Build a community by posting relevant content and starting conversations. Don't make it about you. Make it about the people in the group. Eventually, you can slowly slip in bits and pieces of your brand and products/services.
Join relevant Facebook Groups – Never directly promote or advertise your business/products. This may get you banned. Instead, start or join a conversation and subtly insert your brand/product. Always remember, give more than you try to get.
Shipping on Marketplace
Sellers on Marketplace can now reach more buyers, get paid securely, and ship out items – all in Marketplace. This is an interesting feature for small businesses who sell online. The shipping feature, however, is currently only available in the US. It's definitely something worth keeping your eye on.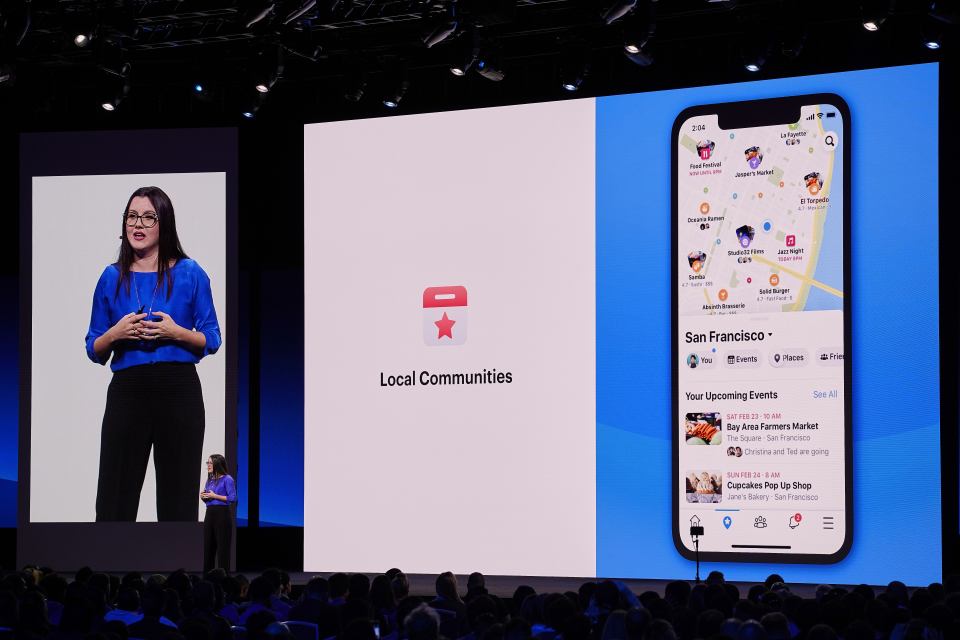 Image via Facebook Newsroom
New Events tab
Events is a popular feature used by millions of Facebook users. That's why Facebook is introducing the new Events tab, which makes it easier for people to see what's happening around them, get recommendations, and discover local businesses.
Host more events so it's easier for your small business to get discovered by new and potential customers. Here are some event idea things you can do for your retail or F&B shop:
Weekend sale
Food or drink tasting session
Music night
Free yoga session
Quiz night
Workshops

Free talks
Messenger – better app and new business solutions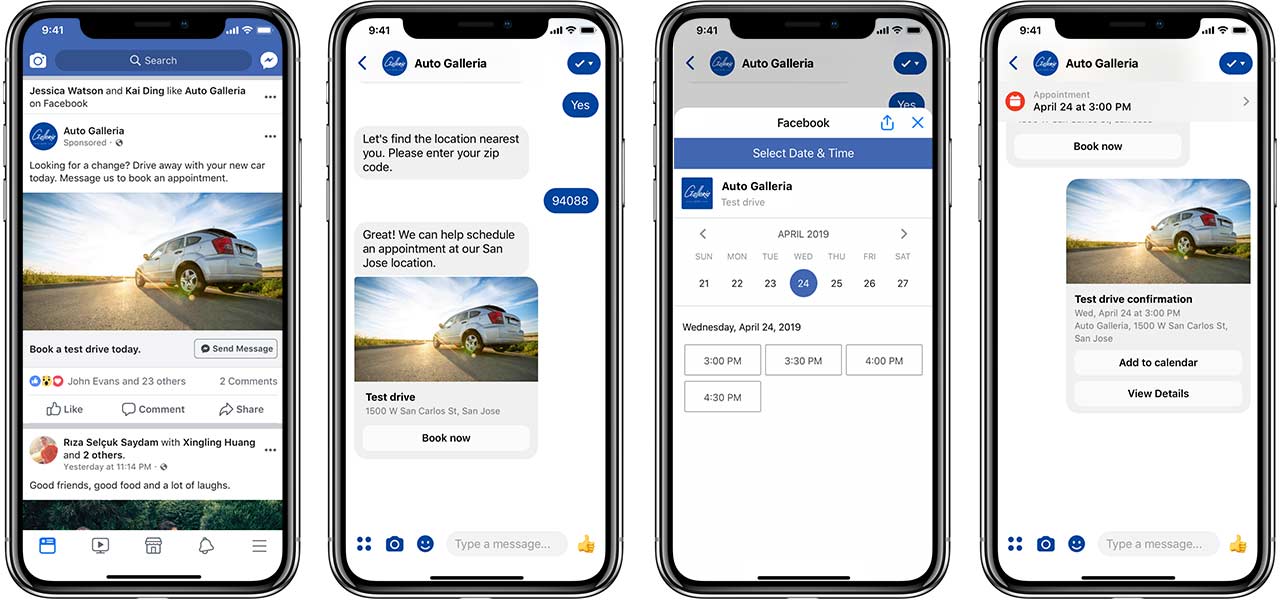 Image via Facebook for developers website
The future is private. As Facebook builds for a future of more private communications, it plans to rebuild Messenger so it's faster and lighter for users. Here are some Messenger updates you can expect in the coming months:
Video discovery, sharing, and watching capabilities
Desktop app for Messenger
Lead generation templates to Ads Manager
Appointment booking interface that will integrate with calendar platforms
New capability for m.me links – Authentication
Your small business should focus on the new business solutions Messenger offers – lead generation templates, appointment booking interface, and the authentication feature.
Lead generation and qualification through Messenger
Facebook is making it easier for advertisers to run lead generation campaigns in Messenger. Your leads (potential customers) will be screened through a user-friendly automated Q&A chat flow.
This means you don't have to be online all the time to answer questions from potential customers. This feature gives you more time to focus on managing and growing your small business. Cool, huh?
Appointment booking on Messenger
People use chats more and more now to book appointments, and Facebook knows this.
Which is why they've made it easier for customers to book appointments with you. They've built a feature that can be integrated with your calendaring system so people know when your most up-to-date appointment availability. Its feature is currently in Beta testing, but it will be available later this year.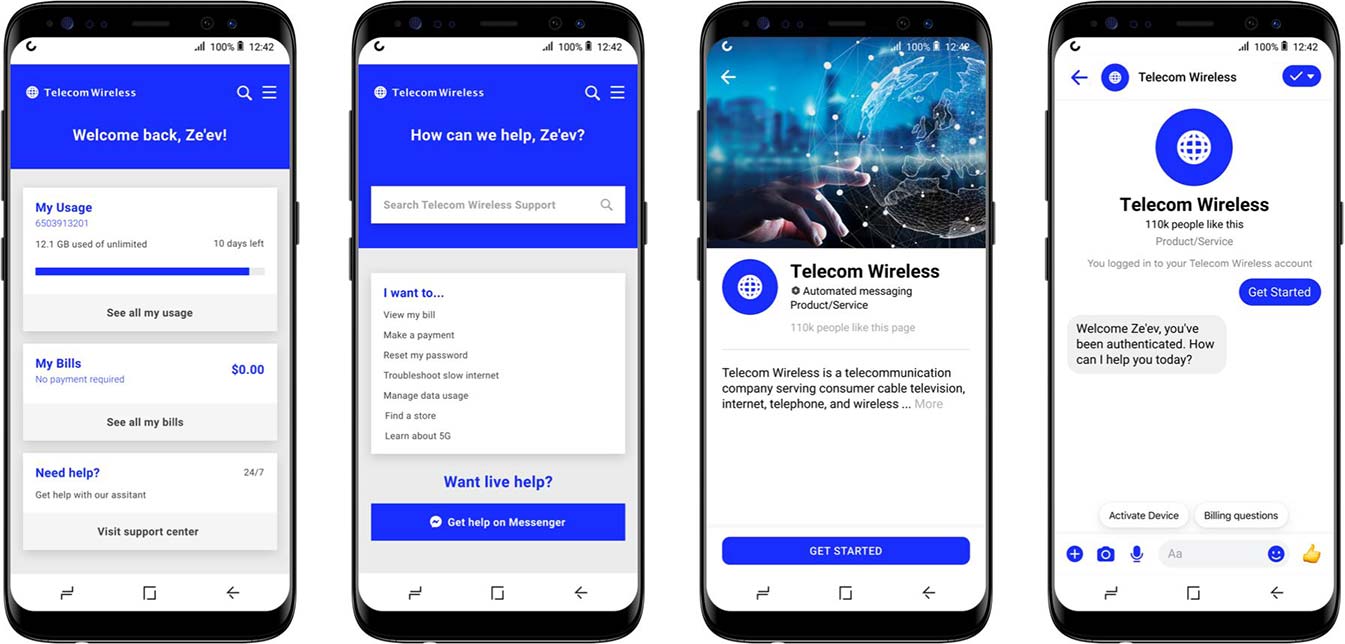 Image via Facebook for developers
Authentication
This feature allows you to direct a customer who has an existing account on your mobile app or website into a Messenger thread for a seamless and personalised experience. It's great for common issues like billing inquiries, refunds, and more.
Key takeaways from Messenger updates for your small business:
Create more relevant videos that people will want to watch and share. This helps with brand awareness and even increased sales.
Improve customer service by using the lead generation templates and appointment booking feature.

Create a seamless and personalised experience using Authentication feature.
Instagram – shopping through creators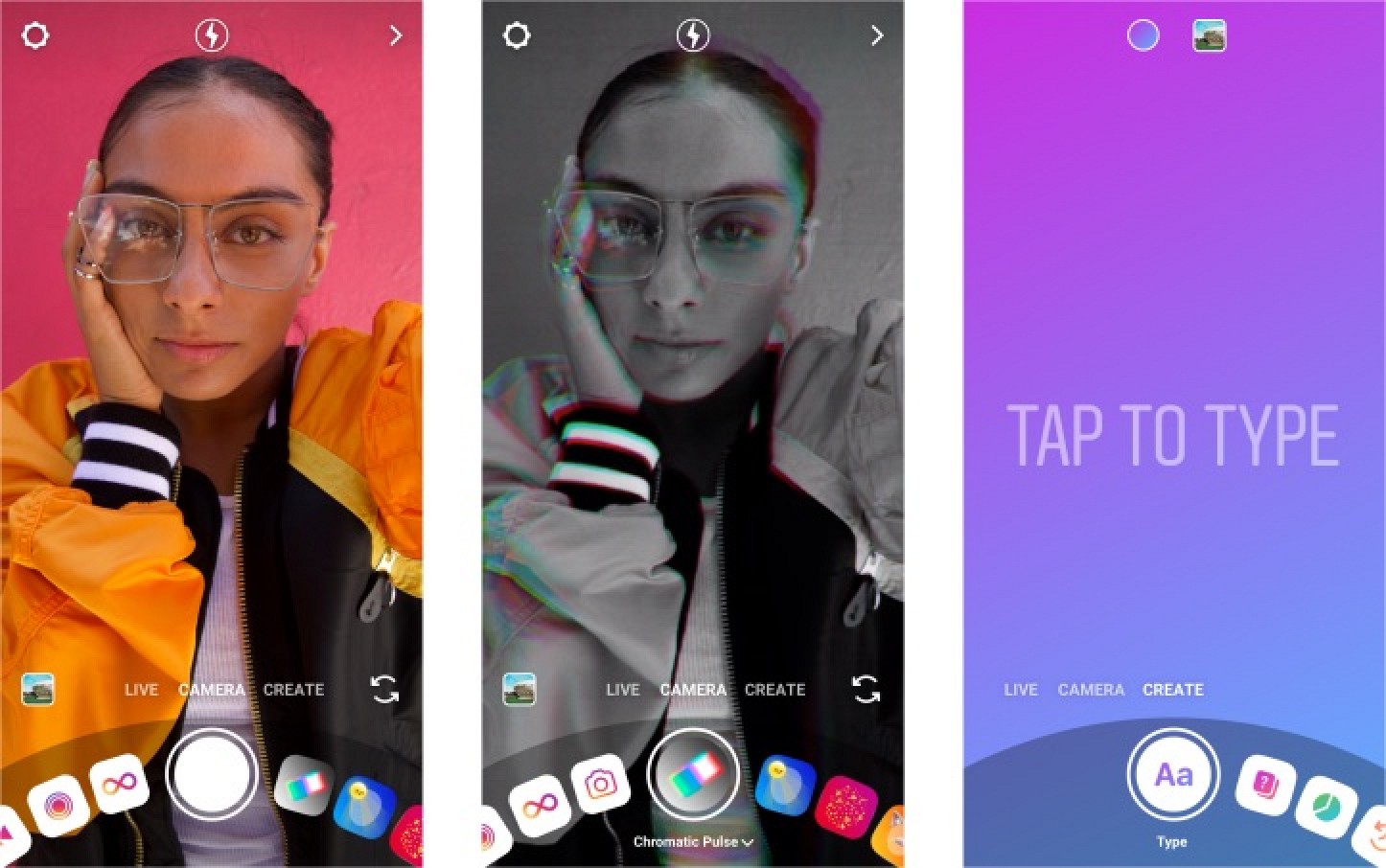 Image via MacRumors
You should pay attention to all Instagram updates if your customer base is young because more than half of Instagram users are 34 years old or younger, and also because it's one of the world's top social media platforms.
Here are Instagram's new updates:
New and improved camera
Fundraise for causes
Shop from creators
When it comes to Instagram's new features, you should focus on the fundraising feature and shopping from creators feature.
Fundraise for causes
Instagram's new donation feature appears as a sticker on Instagram Stories. This is a cool new way for you to run CSR (corporate social responsibility) activities. It's only available in the US for now, but be sure to use this to support a cause when it arrives in Southeast Asia. This will be a great new way to help those in need and to get your brand name out there.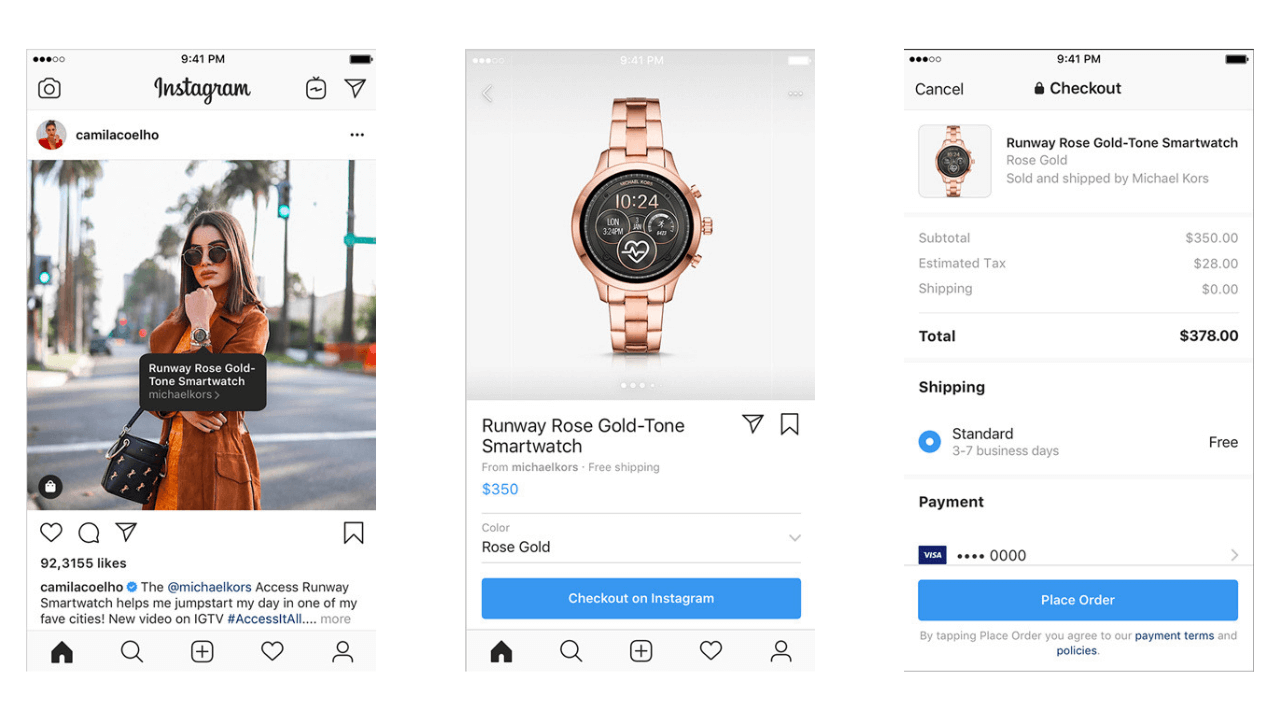 Image via Instagram
Shop from creators
Instagram users will be able to buy products from the creators they follow and love like public figures, artists, entrepreneurs, publishers, and anyone that's a key figure in the Instagram community.
You've seen products tagged on photos by your favourite Instagram accounts, yes? Well now, you can buy those products on the spot. That's great news for businesses. To make this happen, a business needs to be part of the checkout beta so creators can tag their products. Checkout is currently in a closed beta, but you can let Instagram know that you're interested.
WhatsApp Business Product Catalog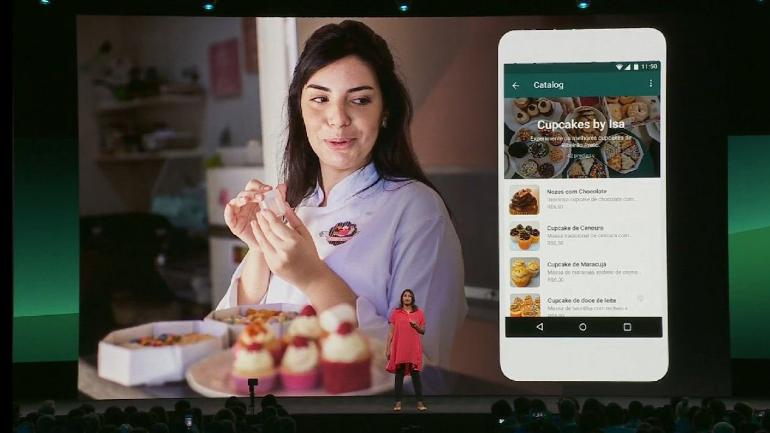 Facebook has been building to more business-friendly features on WhatsApp, and why wouldn't they? Southeast Asia is, after all, seeing a boom in shopping via chat/messaging.
WhatsApp Business is built especially for small business owners like you. During his session at the Facebook F8 conference, Facebook CEO Mark Zuckerberg said onstage:
"This is going to be especially important for all of the small businesses out there that don't have a web presence, and that are increasingly using private social platforms is their main way of interacting with their customers." 
And with that being said, he announced that WhatsApp Business now allows businesses to display their product catalog. People that chat with your business can easily see all the things you sell. He also mentioned that Facebook is currently testing a Payments feature for WhatsApp Business in India, which they're working on rolling this out this year to other countries.
You should definitely prepare yourself and your business for WhatsApp Business as an ecommerce platform option in the near future.
Watch Facebook's F8 2019 Day 1 and Day 2 keynote:
Wow! Cool stuff, yes?
All these latest Facebook features and updates give your small business a number of new opportunities. We hope our tips helped you identify some things you can do to improve your selling process and customer service. Here's to making your business awesome!