Reading Time:
6
minutes
Your retail shop's location is one of the major decisions you have to make when opening a retail business in Malaysia.
You want the most strategic location to attract customers, at the same time making sure that you are not overspending on expensive real estate that can negatively affect your monthly cashflow.
Choosing a location is also a one-time thing.
While certain aspects of your business can be improved from months to months (such as inventories, supplies, or even marketing strategies); you can't simply move to a new location without spending a lot of time and money.
So, how do you choose the best location for your retail shop?
The answer depends on the type of business that you have. Is it a convenience shop? A boutique? Or a book shop?
Once you know what you are selling, there are 5 questions you need to ask yourself.
We've listed them all down here with answers so happy reading! 🙂
1. Who are my customers, and why do they buy?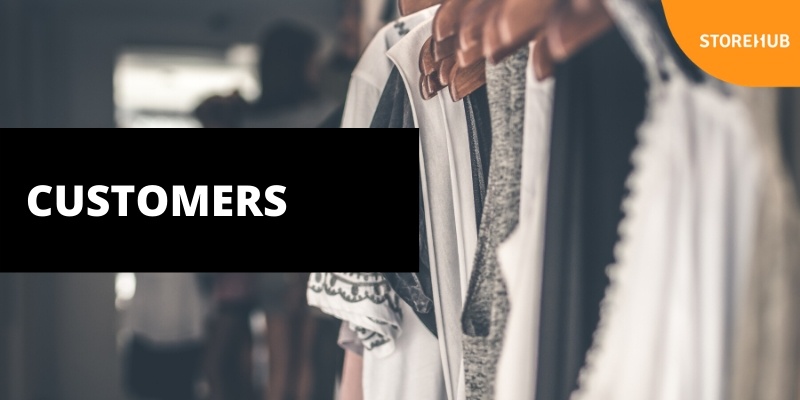 In the retail business, knowing your demographics and psychographics will help you identify who your customers are, when do they buy, why do they buy, and how do they buy.
What is the meaning of demographics? Demographics are characteristics of your customers, including their age, gender, education, income level, and so forth.
What is the meaning of psychographics? Psychographics are the behaviours, attitudes, and buying habits of your customers.
For example, if you're opening a high-end beauty salon, your customers would most likely be working adult above the age of 25.
With this in mind, having a shop around offices like in Bangsar South in KL or Bayan Lepas in Penang is most likely a better choice compared to a student-heavy area.
You can contact your local chamber of commerce, trade associations or government bodies such as Malaysian Retail Chain Association (MCRA) which can provide the information of local shoppers and insights on their buying behaviour.
SME Corp Malaysia also has a list of merchant associations for each state in Malaysia that you can get in touch with.
2. Should I open a shop in a shopping mall or outside in a shoplot?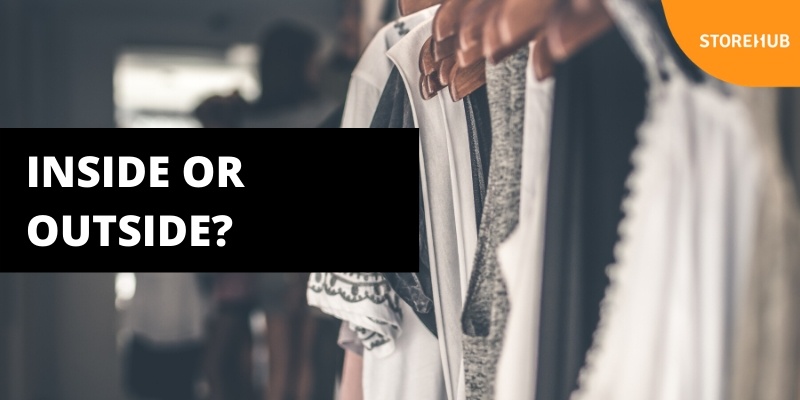 Without a doubt, Malaysia has a strong shopping mall culture, be it for settling errands or as a meeting point. In Klang Valley alone, shopping malls can be as close as 5 minutes walking distance from each other.
The benefits of setting up a shop in a shopping mall are that:
you will be guaranteed a lot of foot traffic to your shop

there's ample parking space
Shopping malls also have a steady flow of tourists from our neighbouring countries such as Singapore and Thailand; as well as international tourists, especially the big China market.
This factor can be an advantage for lifestyle retails such as fashion boutique, beauty products, and luxury watches.
There are two downsides of being in a mall, which you should take into consideration:
rental fee – rental price ranges between RM3,000 – RM100,000+. The rent you're charged differs depending on square footage, if you rent a kiosk/booth or shoplot, which floor, what you're selling, and how much you make (yes, according to insider information, some shop owners have been charged higher rental after they've consistently increased their sales and revenue)
higher operation costs – this includes electricity, water, and other service charges such as security and cleaning
An alternative to renting an outlet is setting up a kiosk.
All you need are your products and a good POS system like StoreHub. However, be mindful that kiosks have less security than a full outlet, and you don't have a lot of space to store your products.
3. Opening independent shops outside of shopping malls?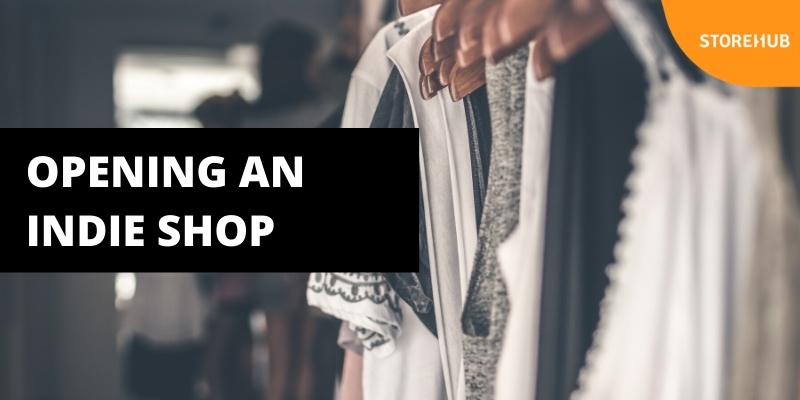 Small independent shops are good for the community, and more often than not, they provide more value for money for customers.
A common factor that influences where shoppers buy is simply convenience, especially parking spots.
You can also take advantage of nearby amenities such as banks, fast-food outlet, or laundry so you can take advantage of the passing traffic.
However, if you have a niche and a good reputation, customers wouldn't mind driving a bit of a distance to get to you.
For example, Gerakbudaya bookstore in Petaling Jaya is known to stock books from local publications, especially on heavier topics such as politics and philosophies.
This is something that is not offered by big chains such as Borders or MPH.
Some examples of other small independent retail shops include:
4. Is my shop accessible?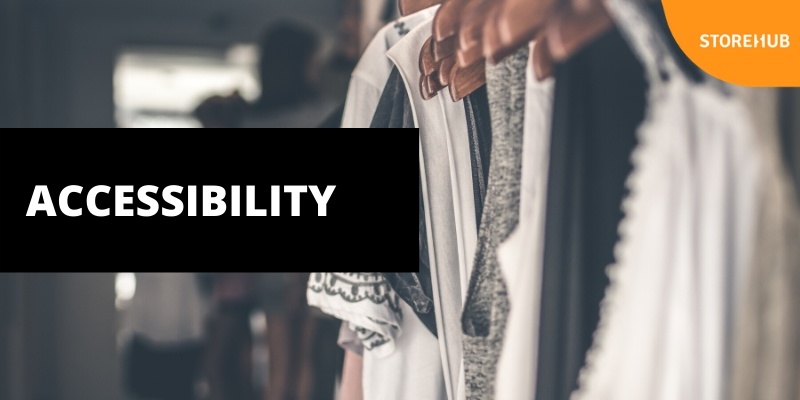 If you are opening a small convenience shop that sells drinks and titbits, you might want to rent a space that is along the customer's daily route.
This is exactly the business model of local brand MyNews.com, where they place their small convenience shops at train stations.
This way, they can serve large foot traffic, especially in the morning and evening.
This strategy also encourages a lot of impulse buy since its typical spending is fairly low for customers.
If you plan to work in your shop, you also might want to consider if your shop is close to where you live.
It can ease your commute, and you can get to your shop quickly in case there's a problem.
Some retail shop accessibility considerations include:
visibility – can your shop be easily found or seen from the street?
traffic flow

– is there easy access to major highways, traffic lights, and turns that allow customers to easily reach your shop?

transportation

– is there public transportation nearby for customers that can't drive to you?
5. Should I open a shop near my competitors?
There is a reason why, sometimes, you can find competitors open their shops next to each other such as petrol stations, fast food outlets, pharmacies, and so forth.
The explanation might be simpler than you think.
If the first shop is set up in a specific location and become successful, that location is now deemed as optimal for such business. Competitors will then swarm that area to attract the customer base.
Other than geographical location, this situation can work for you if you are offering an unmet need.
KK Mart, for example, is renowned for this strategy as they tend to place their shops next to 7-Eleven, and savvy customers will pick KK Mart due to its cheaper price points.
However, there are also areas where businesses work together to spread their shops so they won't directly compete with each other.
You can notice this in towns such as SS2 or Uptown Damansara in Selangor where each row only has one optical shop, one pharmacy, one convenience shop, and so forth.
You can also take advantage of similar shops, but doesn't directly compete with you, especially if they are bigger shops with large traffic.
For example, if you're selling speciality coffee beans, you would do well securing a location near a supermarket that draws food buyers but doesn't serve your customer base.
Power Your Retail Business with StoreHub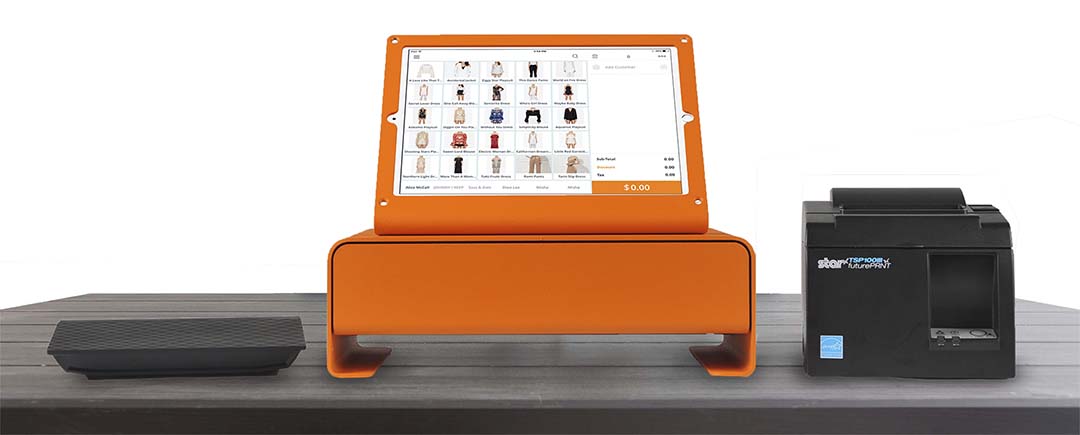 Book a free StoreHub demo now to learn how you can better manage and grow your business.