Reading Time:
6
minutes
Social media is one of the best ways to increase your brand awareness by creating content. It's where most, if not all of your target market is browsing now.
According to IAMK, 97.3% of Malaysian Internet users have at least a Facebook account. In population numbers, that's 23.83 million of Malaysians you could be reaching!
Whereas for Instagram, there was a significant increase amongst Malaysian users from 46.7% (2016) to 56.1% (2017). That's a total of 13.74 million Instagram users.
Now that you know the potential impact social media could bring to your business, are you fully maximising its use to your advantage?
In this post, I'll be sharing with you some ways to execute your social media marketing strategy effectively.
Keep reading to learn how to increase brand presence, grow your social media followers, enhance social media engagement, and increase sales.
1. Facebook Groups
Facebook Group started as a platform for like-minded people to discuss about a certain topic, usually for group hobbies such as hiking or group projects in school.
Today, it serves as a discussion group where you can promote your products and services. There are many Facebook Groups that you can join if you search well enough.
Example: If you are a clothing retail store, you can join Shopping Groups.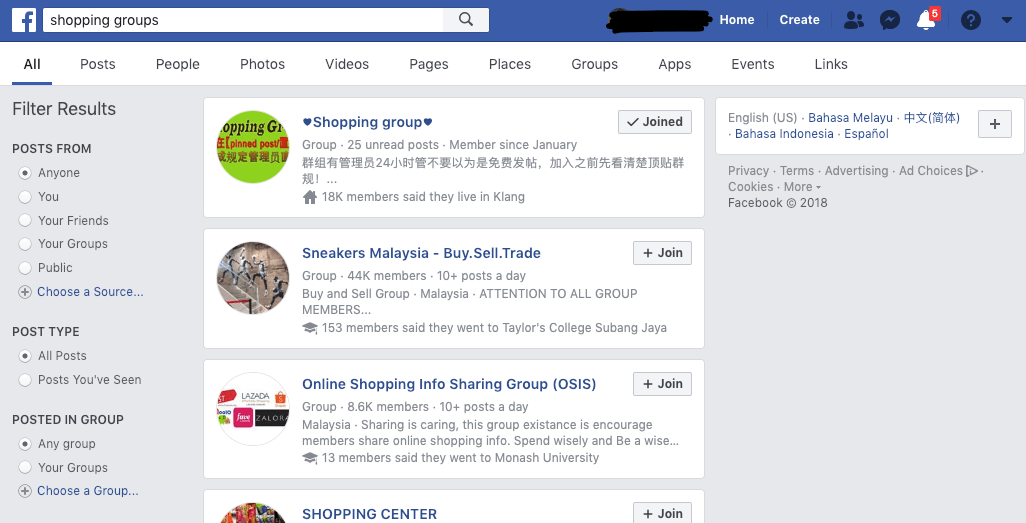 How do you find the right group to join?
Think about your potential customers – what is their age group, hobby or interest? If they are new mothers, look for "mommy" or "baby" related groups and you're sure to find a ton of Facebook groups to join.
Just make sure you only share or post about your products at relevant groups that allow it, otherwise you'll most likely get removed if advertising is not allowed, or if what you're posting is considered as spam by the group's administrators (people in charge of running the Facebook Group) .
2. Sponsored Ads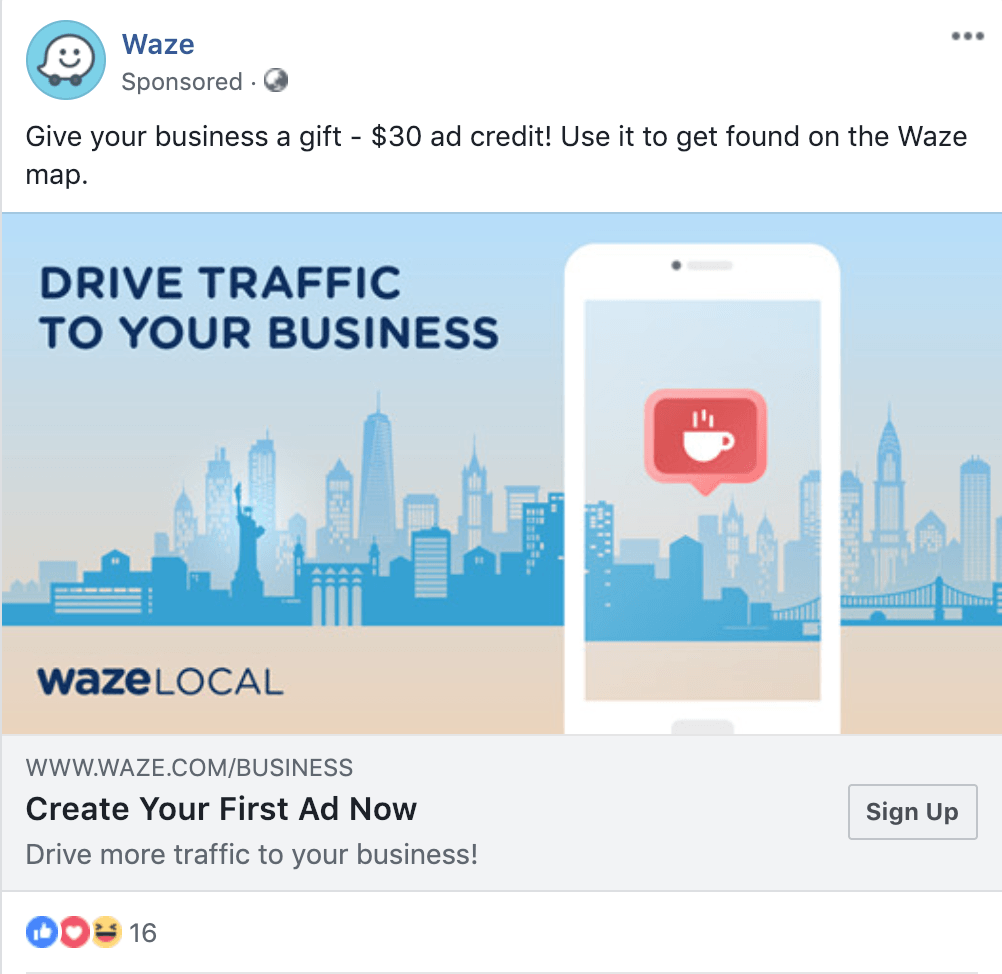 Running ads is the fastest way to get brand exposure.
In Facebook, there are many different objectives – to gain new followers, increase brand awareness, post engagement, video views, website clicks, and conversions. The screenshot above is an ad by Waze prompting businesses to sign up to advertise on their platform.
You can run different types of ad formats and advertise them on Facebook, Instagram, Audience Network and Messenger. If you haven't started, learn more about it here.
If you're already running ads but they aren't converting, and you're wondering how your competitors do it?
See what your competitors are doing!
Go to your competitor's Facebook page and click on 'Info and ads' on the left navigation bar. Here you can view all the ads they are running.
3. Facebook Live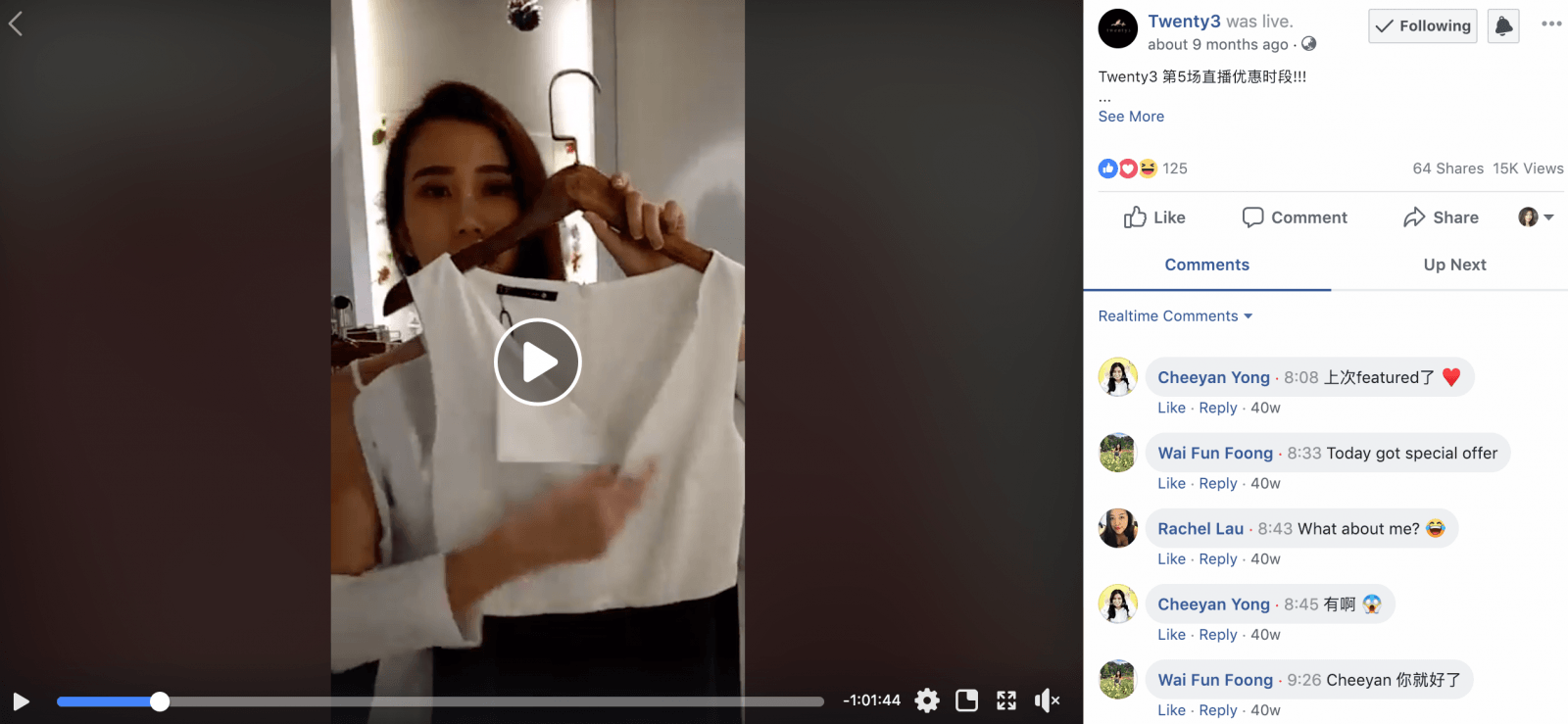 Once you have your fan base, start selling on Facebook Live!
For some, your first thought might be "But.. I'm shy in front of the camera. What if I say something wrong?" Well, our advice would be to start by doing a demo. Record yourself and get your friend to watch you and provide you with feedback.
Share your live video on the relevant Facebook groups as mentioned earlier, to increase your viewer rate.
How to sell live?
a) Label your products with a name or number, present them one by one, and show them how your product looks when used.
b) Get your viewers to comment on the item they want for you to contact them after.
4. Instagram Stories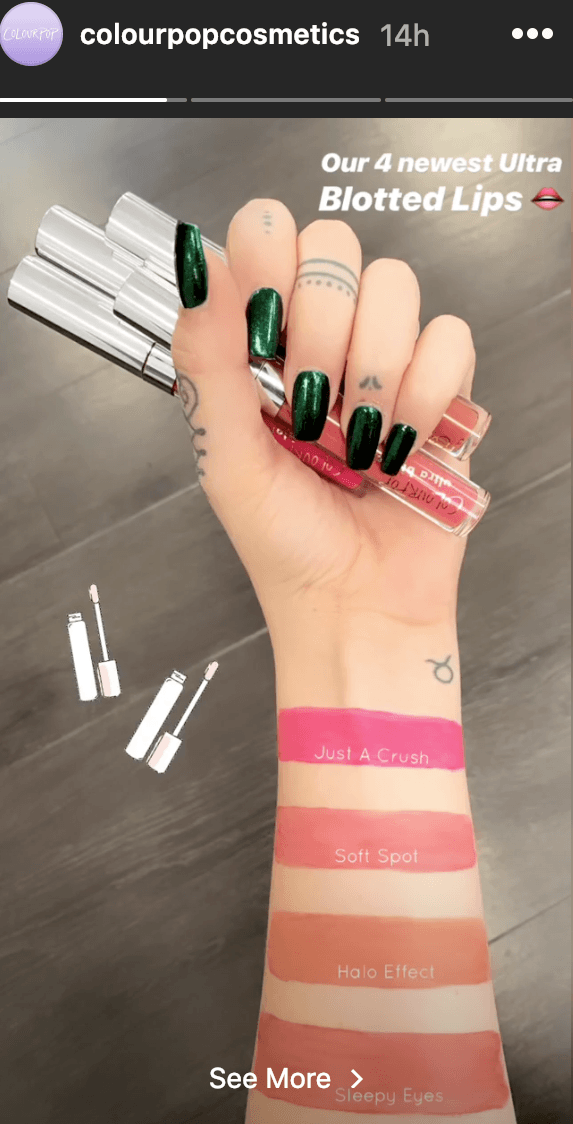 Post more casual and natural content with Insta Stories since it doesn't stay in your feed for more than a day.
Use their features such as Poll, Questions, Countdown, GIF, etc to get engagement.
Do more video content – tutorials, product try on, behind-the-scenes of a photoshoot etc. Check out Colourpop's Instagram for inspiration.
Not sure what to post?
We've got a bunch of content ideas here that you can turn into a video form.
5. Hashtags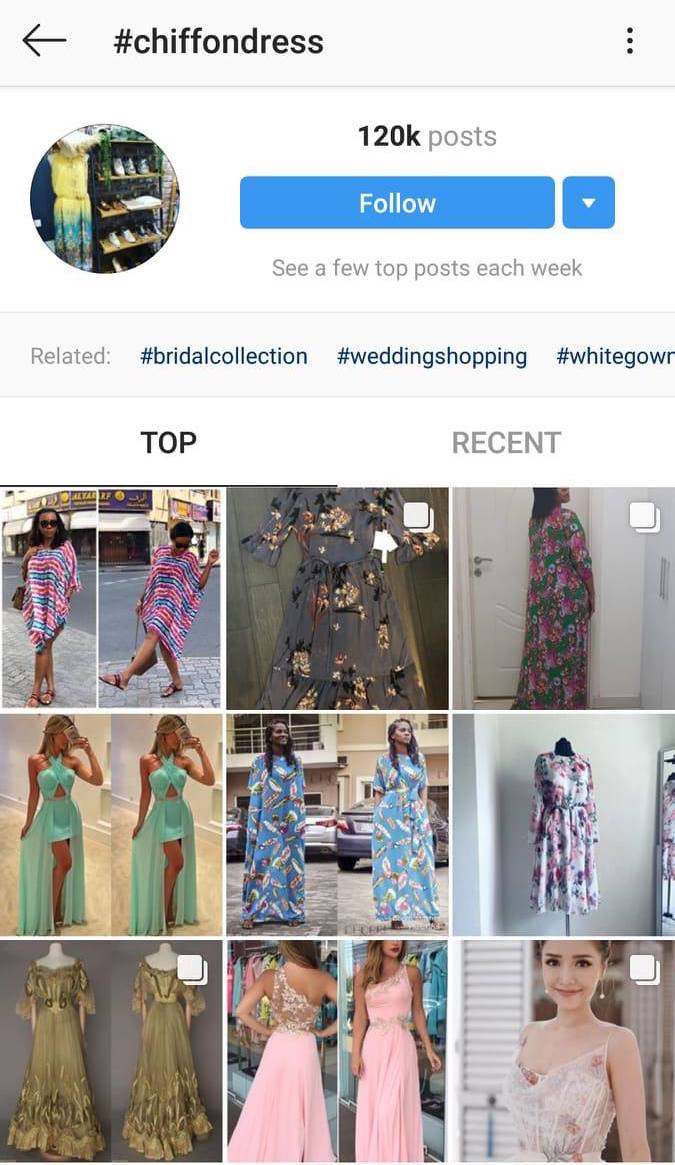 People can now follow hashtags.
That means, even the users aren't following you, your post might still appear on their feed.
The hashtags you want to use should be relevant to your business.
At the same time, think about your users, what hashtags would they usually use?
Include hashtags that your main competitors and influential people in your industry are using.
For example, if you are a fashion company, use hashtags #chiffondress, #styleideas and #fashiontrends2018 — just to name a few.
According to TrackMaven, it is best to use 9 hashtags to maximise your post performance.
Lastly, pick hashtags that have been used 10k-50k times instead of hashtags with over 1 million posts so that the chances of your post being seen is higher.
6. Location Tags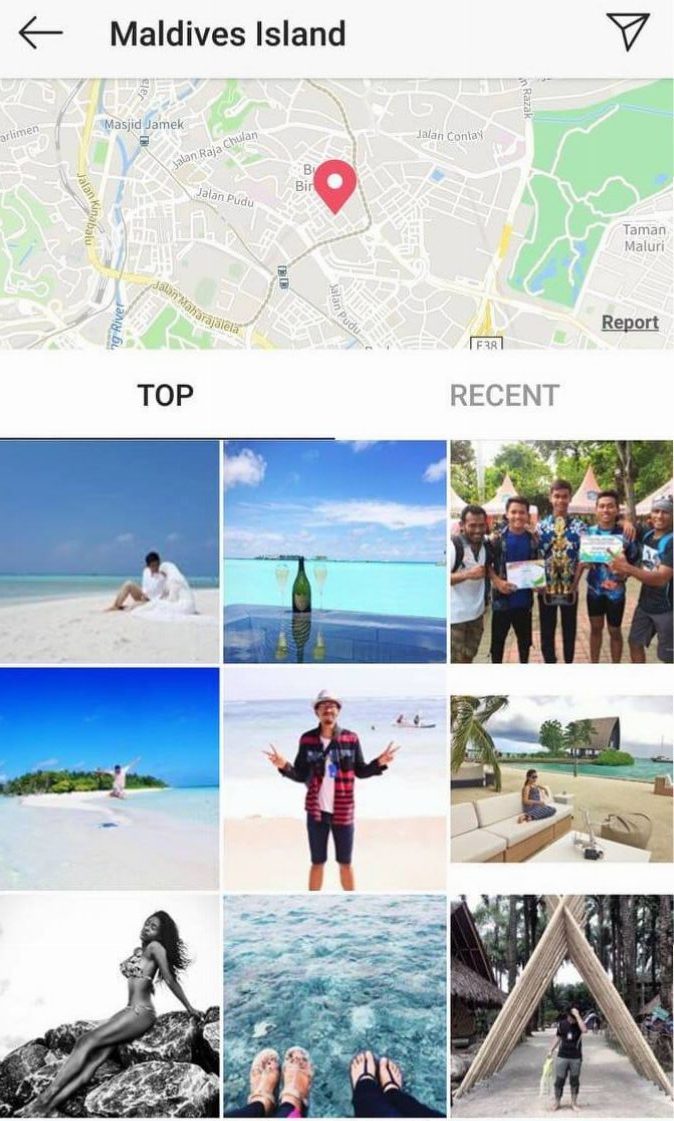 If your product was used at a travel destination or well-known location, TAG THE PLACE! – whether a restaurant, beach, or hotel.
Chances are that your post could get spotted when users search for how the place looks on their social media.
HOW?
For example, if you recently posted a photo of your clothing worn in Maldives, and one of your customer is currently searching "Maldives" on Instagram Places, your post might land on your customer's search.
7. Influencer Marketing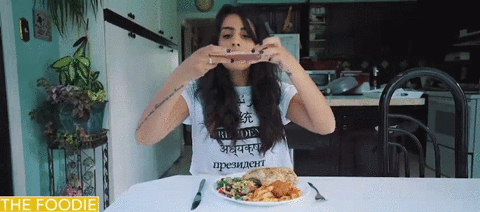 If you have the budget, look for influencers to promote your product for you! It's best if the influencer not only has many post likes and followers, but also a high engagement rate.
Most importantly, pick someone that is relevant to your brand image.
Before you commit to any partnership with an influencer, be sure to get them to share their Audience Insights with you to make sure you are targeting the right people.
Look at the Gender, Location, Age %.
8. Post Frequency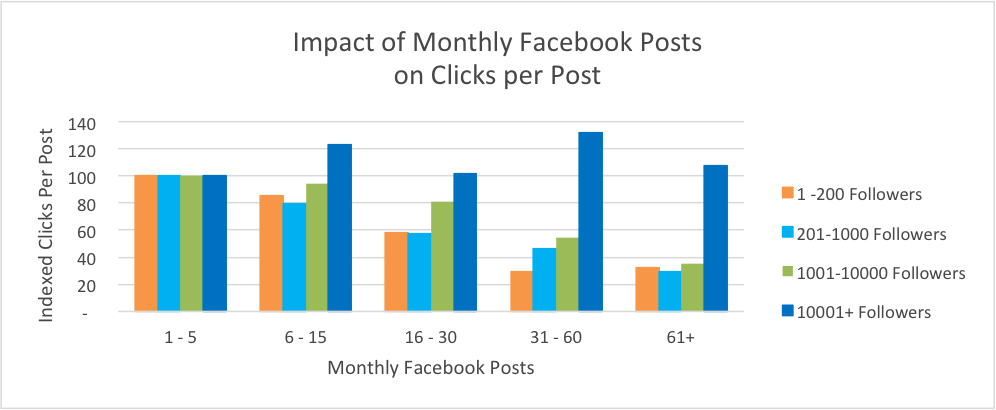 (Image from Hubspot)
For Facebook: According to HubSpot, the posting frequency depends on how many followers you have.
Pages with over 10,000 followers were the only ones for whom posting more often increased the number of clicks per post. For business Pages with 10,001+ followers, clicks per post peaked at between 31 – 60 posts per month. Companies with less than 10,000 followers that post more than 60 times a month receive 60% fewer clicks per post than those companies that post 5 or fewer times a month.
This means that for profiles with below 10k followers, as the number of posts increases, competition increases, which lowers post visibility on the consumers' News Feeds.
For Instagram: Neil Patel says consistency is key!
Your engagement is not affected by the number of posts, until you change the frequency.
If you make a habit of posting several times a day and then transition to only a few times a week, you will start to lose followers and generate less engagement per post. This means that the best posting frequency for Instagram is the posting frequency that you can consistently maintain for the rest of your natural.
9. Best Posting Day & Hour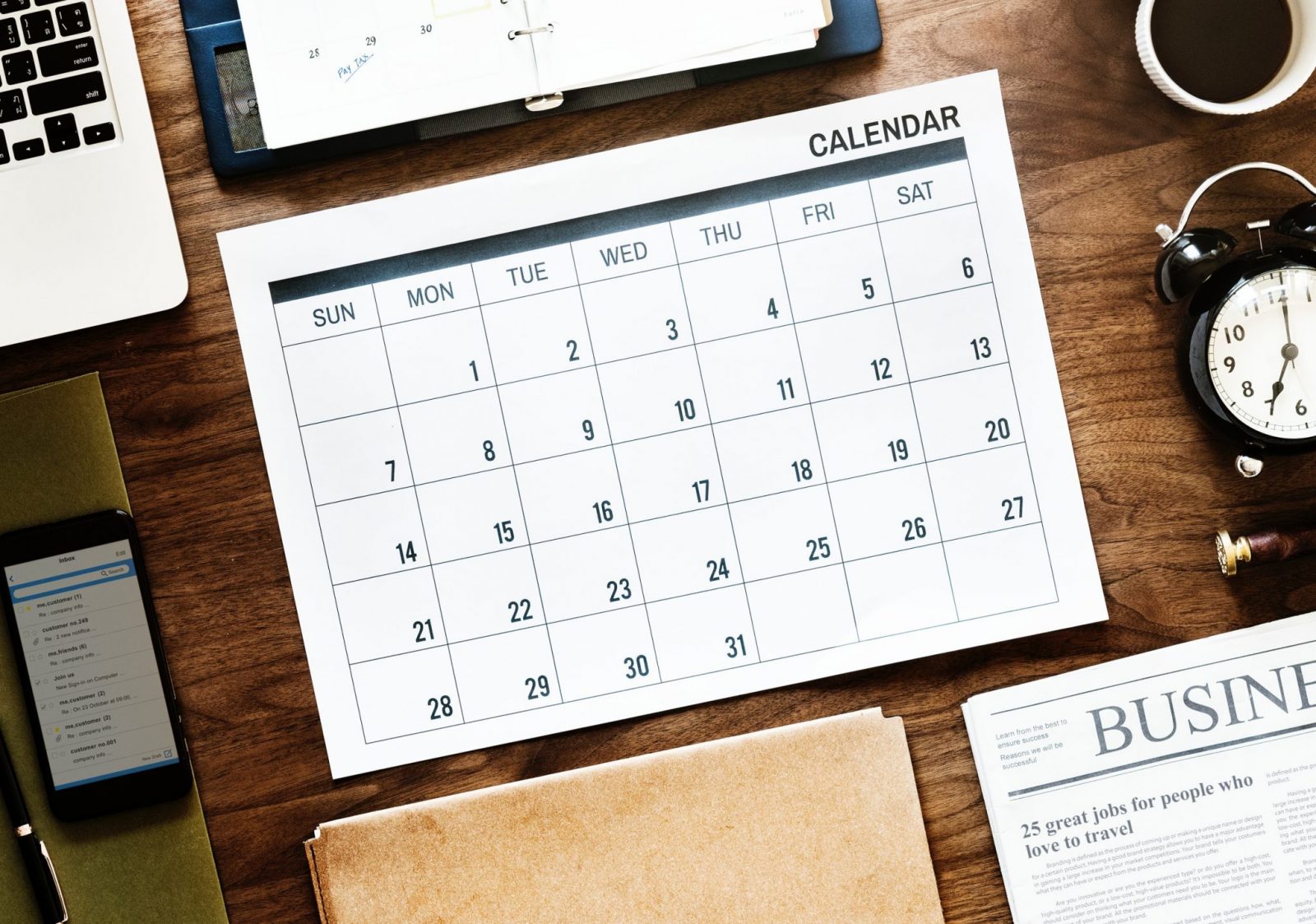 Unfortunately, there is no single best hour or day to post.
The result will differ based on your location and business, so test out what works best for you.
Experiment over a period of 2 weeks so you know which is your best performing day and time in terms of post engagement, reach and likes.
Based on our Hubspot's data, the best time to post on Facebook is from 1-4PM on weekdays, with peak days on Saturday and Sunday at 12-1 PM. For Instagram, the best posting day is on Monday and Thursday, at any time other than 3-4 p.m.
From our personal experience, the best day to post would be Monday-Wednesday and the weekends (Best time: 9-11AM, 12-1PM, 6PM-9PM).
10. Insights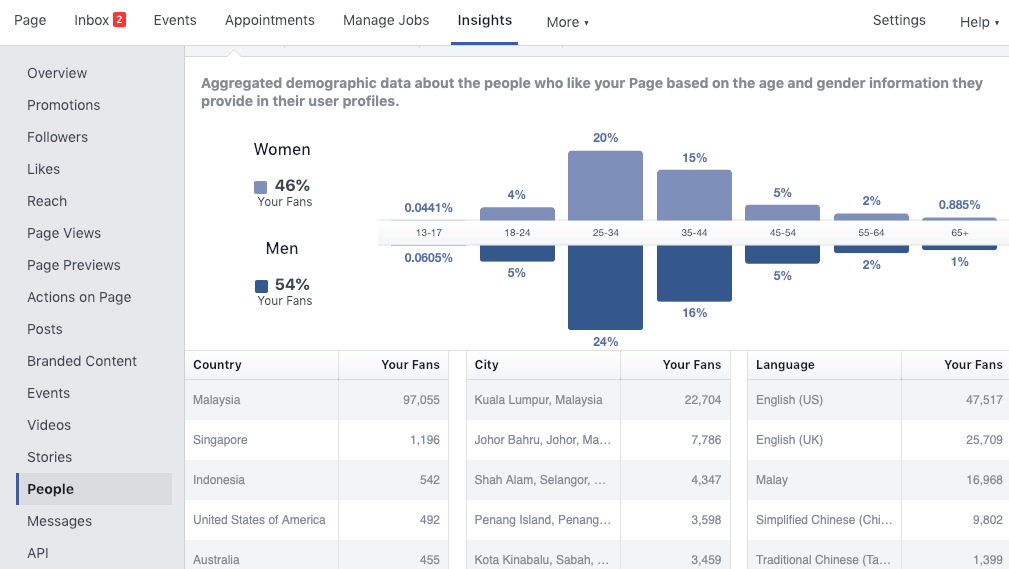 Review your performance using Instagram and Facebook Insights.
This tells you about your audiences' demographics, interests and hobbies.
You can also view your overall profile performance, top performing posts, as well as best posting days and hours for your further action.
Your Turn
We hope you remember these tips the next time you're on your Facebook or Instagram!
Is there anything in particular you've tried and found effective?
Let us know in the comments below!