Reading Time:
3
minutes
Since March 2020, the Philippine government has placed the country under different levels of strict lockdown to mitigate the spread of COVID-19.
It was recently announced that Metro Manila and 9 other areas will remain under GCQ until January 31st 2021.
These areas include the provinces of Batangas, Isabela, Lanao del Sur, Davao del Norte and cities of Santiago, Iloilo, Tacloban, Iligan and Davao.
The rest of the country will remain under the Modified General Community Quarantine (MGCQ), the least restrictive of the four lockdown levels enforced by the Philippines government.
With the recent surge in cases, President Duterte encourages Filipinos to stay home since the measures have worked in slowing down the COVID-19 transmission.
While this is needed to control the rapid spread of the coronavirus (COVID-19) disease, the impact of the lockdown and travel restriction to the 1.5 – 1.6 million MSME (micro, small and medium enterprises) in the country is unprecedented.
What are the General Community Quarantine (GCQ) guidelines?
Under the current GCQ, here are the following guidelines outlined by the government:
Restaurant dine-in can increase capacity to 75% from 50%

Takeout and delivery encouraged

Essential stores can be open

Retail stores can be open

Delivery services can operate

Curfew hours are from 10pm – 5am
These guidelines are subject to changes over time.
What does the lockdown mean for F&B businesses in Philippines?
There are about 30,000 F&B businesses in the Philippines.
And a lot of them, especially in Metro Manila and Cebu, have decided to close during the lockdown.
With the 3 levels of community quarantine and travel restrictions in place, all these F&B businesses stand to lose billions of peso in revenue – potentially putting many of them out of business.
But, all is not lost.
Food delivery services can still be run by these businesses.
So the team at StoreHub got to work immediately with a single goal – to #SaveOurStores and #SaveOurSMEs.
Enabling F&B businesses to run a food delivery service on their own with Beep Delivery
StoreHub is partnering with some logistics providers in the Philippines to enable F&B businesses to run a food delivery service on their own.
It's called Beep Delivery.
Beep Delivery is a feature within StoreHub's ecosystem that will allow Filipinos to order food from their favourite cafes and restaurants during this coronavirus (COVID-19) lockdown.
This helps keep amazing F&B businesses running, and it allows Filipinos to access their favourite cafes or restaurants without having to leave their homes.
Our entire team is working around the clock to make this happen for F&B businesses immediately.
NOTE: We are NOT hiring riders at the moment
How does Beep Delivery work?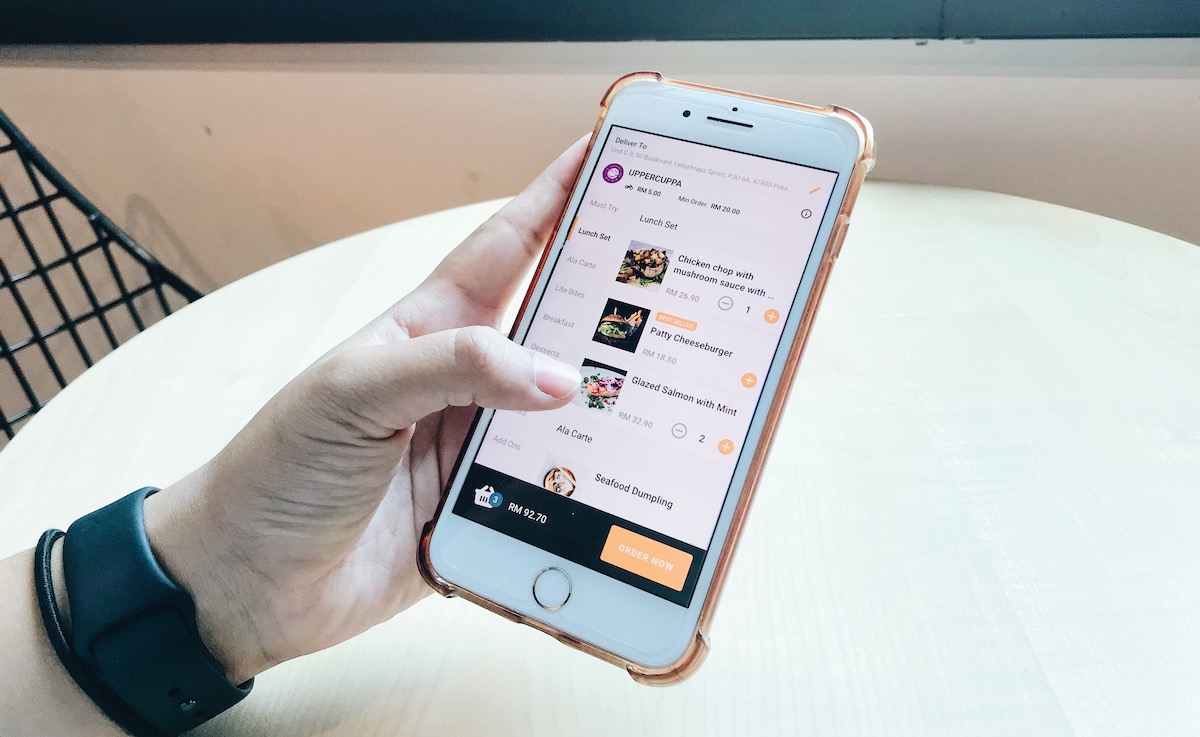 Beep Delivery is a food delivery service that both you and your customers will love!
This feature will basically enable you to run food delivery on your own without depending on food delivery marketplaces.
NOTE: this feature is not suitable for home-based and sari-sari businesses.
Here's how it works…
When businesses sign up for Beep Delivery, they'll be provided with their own website link that they can send to customers.
Their customers will then be able to use the link to:
Choose between delivery and self-pickup

Browse the menu and order

Key in their delivery address and details

Pay via their preferred payment options

Receive their food & enjoy!
You can check out a quick demo video to see how it works here:
How can your F&B business get on Beep Delivery?
Not a StoreHub merchant?
Need to start delivering food to your hungry customers?